If you run a Startup, sell products on Amazon, or even if you're working as a freelancer, it is imperative to have an online presence on Social Media platforms to get noticed by your potential consumers by scheduling your post with the apt social media scheduler. The right combination of applications and graphic design tools will make your life a lot easier and won't force you to be tethered to your desk.
Social Media Marketing involves a lot of work around creating and editing high-quality graphics and illustrations. It is not possible for every company, especially startups to hire the services of a professional graphic designer. Don't worry, you need not be an Adobe pro to create graphics, videos, or any creative for that fact to use it on Social Media. There are plenty of tools out there that can make your job easier.
We have compiled a list of some of our favorite mobile and web intuitive graphic design tools for creating a social media graphic, GIF, Video, or anything else that you can think of.
1. Canva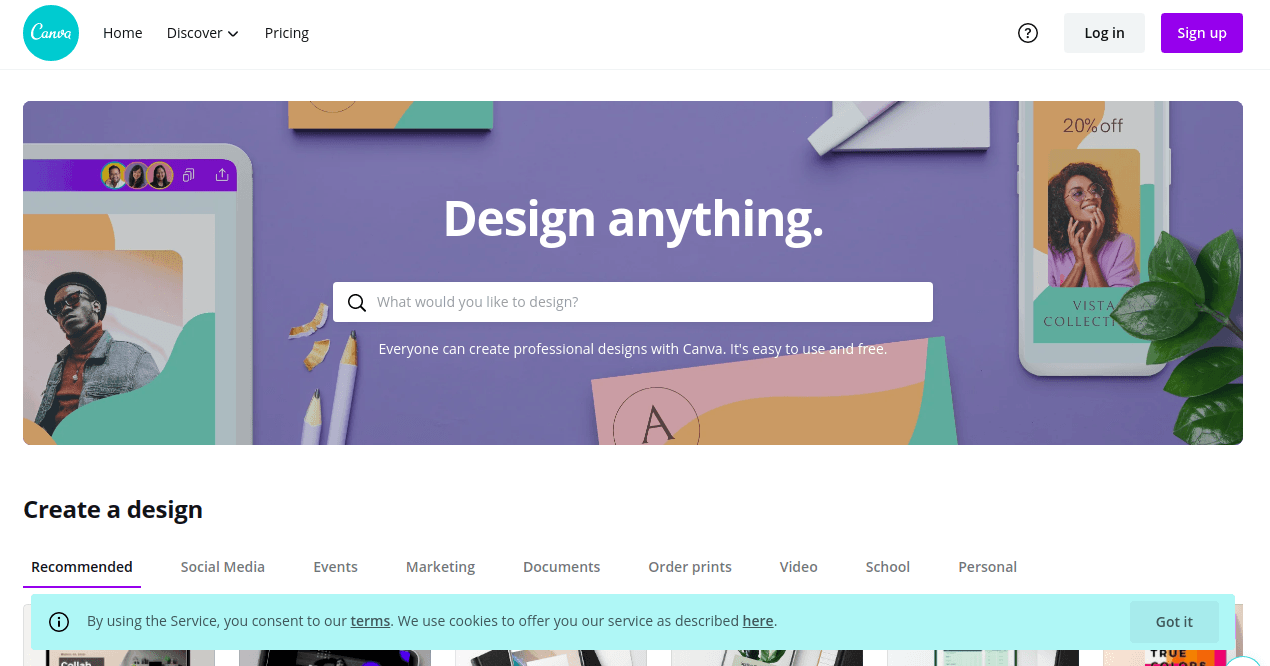 Best for: Image Editing and Design Templates
Canva is a photo editing app based on Web, iOS, and Android that allows you to edit photos, add text, stickers, frames, and effects to your social media photos. It includes a huge collection of free and paid photos so you can find images quickly depending on theme or style.
Canva one of graphic design tools helps you find relevant inspirations for your every social media post and help you create a professional looking graphics in a few minutes.
Canva offers pre-designed templates so if you're in a hurry, you don't have to worry about choosing fonts or design for image overlay, it has been designed in beautiful symmetry that suits your theme. One can share photos directly to Social through the Canva App or use RecurPost for the same.
Cost: Basic Plan is Free, Canva for Work is $12.95 per team member/ monthly and contact them for their enterprise plan
2. Gliffy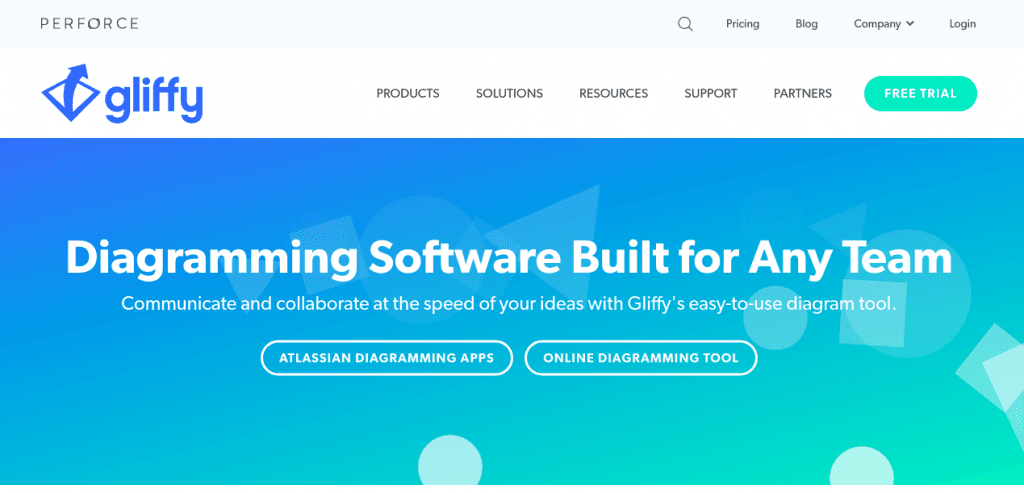 Best for: Making Diagrams
Gliffy is an easy online web graphic design tool that powers visual communication by helping users to create diagrams, such as flowcharts, mind maps, SWOT analysis, network diagrams and a lot many.
Drag and drop interface and pre-designed templates will save your time thereby increasing your presentation. It allows a creative bend, so you can choose whichever shapes you want in your diagram. You can review the changes you made in your model. You can collaborate your work by choosing who can edit, view and comment on it. This feature is great for small or large teams at workplaces.
Cost: $7.99/month for Professional plan, $4.99/month per user for Team plan
3. Giphy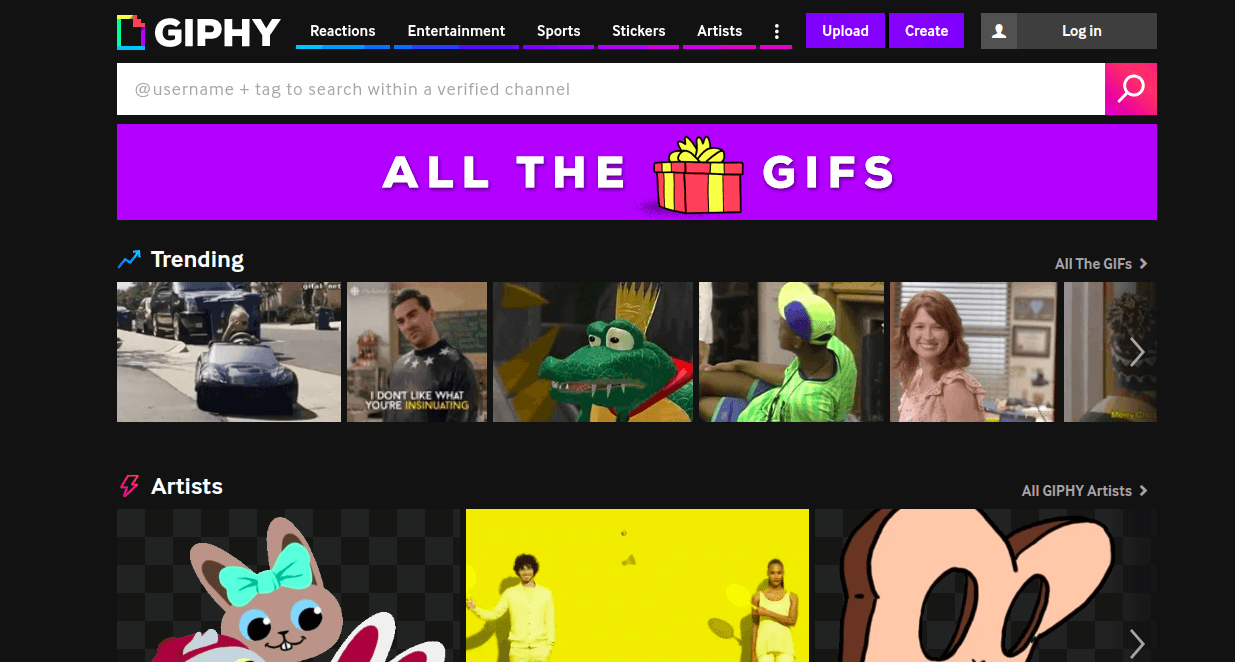 Best for Graphics Interface Format (GIFs)
Giphy is a storehouse of millions and millions of milliseconds of videos – GIFs. It's user-friendly and can be easily shared on all platforms, such as Facebook and Instagram. GIFs make your content contextually aware with a tinge of visual humor. Change the outlook of your content by using GIFs and gain more views.
RecurPost being one of the most reliable free hootsuite alternatives & mavsocial alternatives, has an inbuilt depository of GIFs that you can use while adding content to your libraries.
Cost: Free!
4. Meme center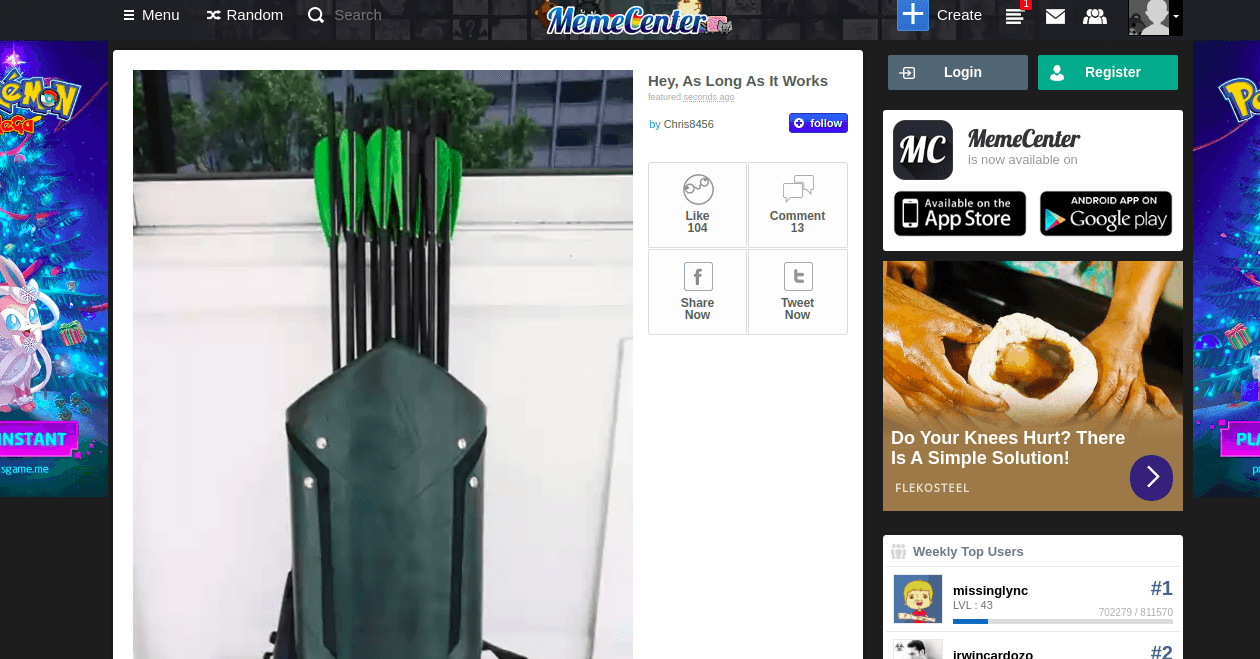 Best for: Meme creation
A smidge of humor in your content is needed to make your social media posts more lively. Meme center stores a variety of memes in GIF, Video, and Picture formats. All you have to do is search for an appropriate meme and change the tone to reach your target audience. Easy?
Cost: Free!
5. Bitmoji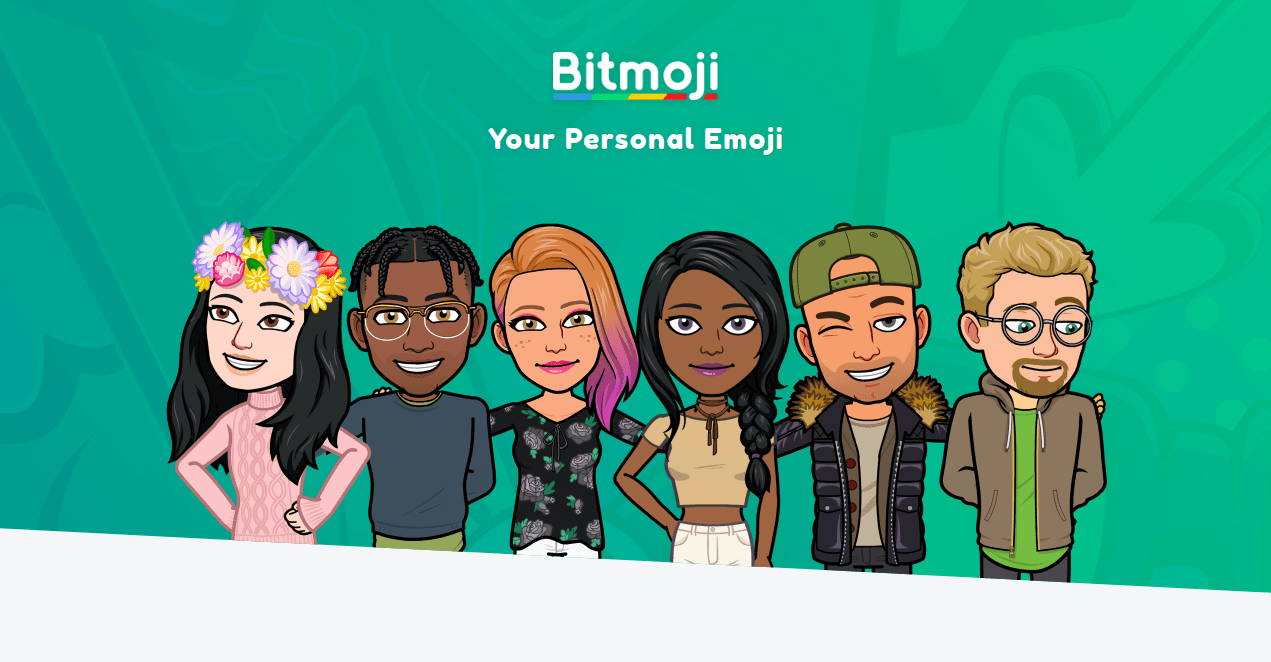 Best for: Avatars
Bitmoji creates multiple virtual identities for you – like emoticons which can be integrated into your keyboard so use them anytime and anywhere ! The conversation between your followers, employees, and customers can be made enjoyable and exciting by using this visual tool – Bitmoji. It adds a unique edge, making you stand out from the rest profiles.
Cost: Free!
6. Renderforest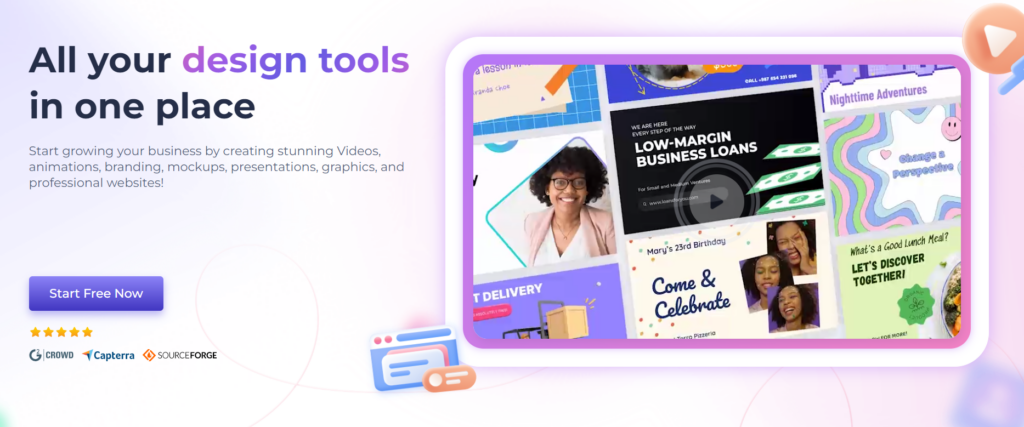 Best for: Design, Logo, Video, and Website Creation with Templates
Renderforest is an online one-stop shop for all your design aspirations! With an extended library of templates for all types of designs, including but not limited to logos, videos, presentations, and mockups, Renderforest makes creating professional and stunning visual content incredibly simple.
The intuitive user interface allows everyone to make unique designs without corresponding skills.
All the templates are fully customizable, meaning users can alter fonts and change colors, size, and positioning of design elements. Additionally, you can upload your own visual content or choose something from the graphic templates.
Cost: Prices start from $9.99 per month with access to 1M+ premium templates, mockups, scenes, and presets.
7. Venngage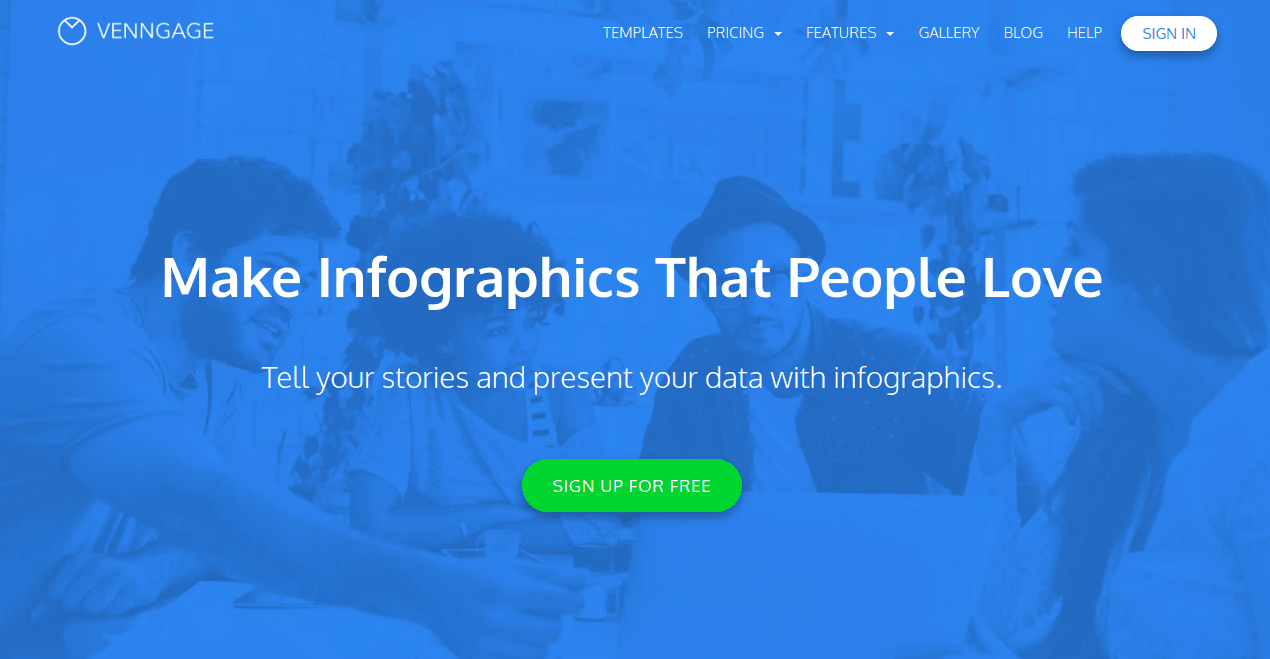 Best for: Infographics
Infographics are a visual representation of summarized information, data, or knowledge that is easy to understand and remember.
Venngage makes your data more organized, easy to read, presentable and recallable. From Business to Education, Venngage has pre-designed templates for all types of audience. You can also customize by changing fonts and colors and enhance your infographic by adding icons and images.
Cost: Free for Basic plan, $19/month for Premium plan and $49/month for Business plan
8. SoapBox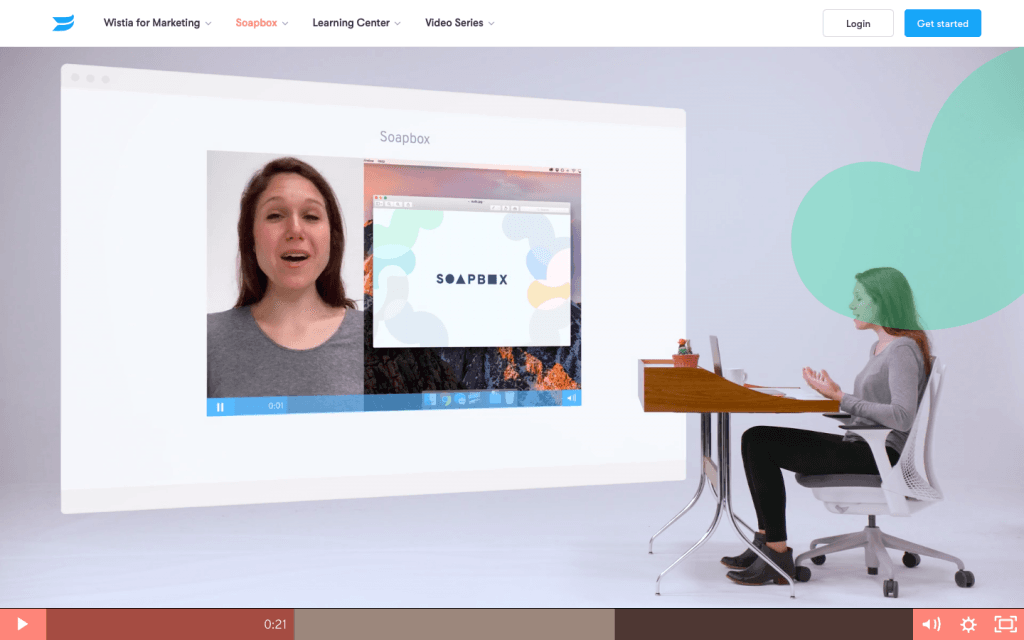 Best For: Video
In 2018, 63% of marketers used video content for marketing to attract their consumers. SoapBox is a free webcam and screen recording that enables anyone to become a pro-videographer. You get the liberty to change the player and page color whilst recording yourself. The key feature of Soapbox is the split screen which adds a personal touch to your visual content. And it possible to edit your video after you have posted!
Cost: Free !
Read More: How to Save a GIF?
9. Crello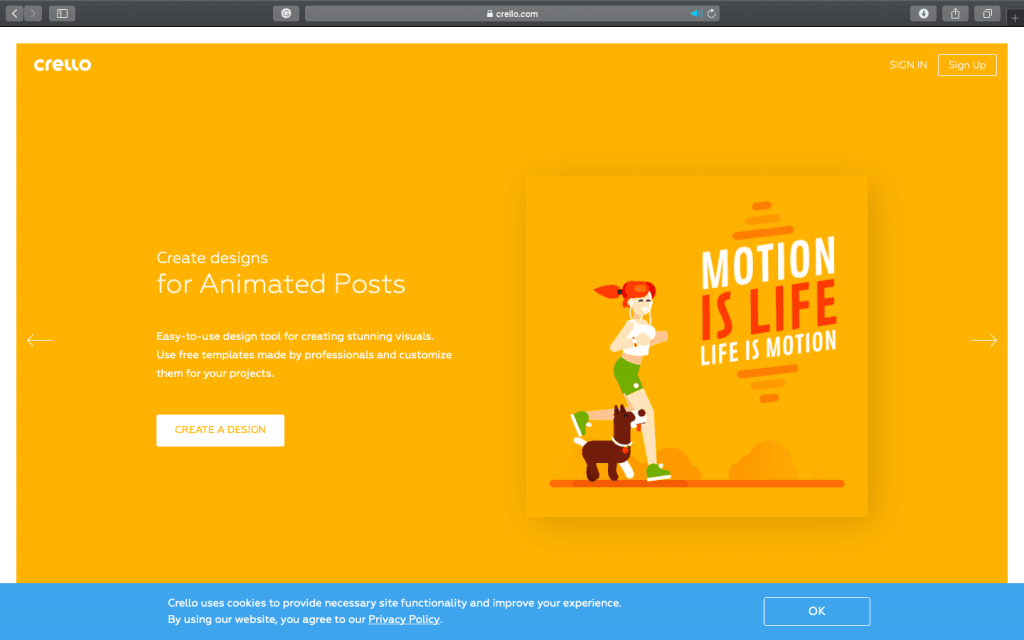 Best for: Animation
Crello is an innovative animation website to upgrade your profile. For beginners, it has ample of templates to choose from. You can add emoticons, icons, photos, and illustrations to make it more engaging. You can turn the tables within minutes and make your profile/brand viral.
Animated explainer videos have become a necessity for Startups who are trying to explain their product in a simple manner. Explainer Videos placed on your website home page can increase conversions up to 80% or even double the number of sales for you. It is time for you to start making your own explainer videos for Social Media.
Cost: Basic plan is free, and the crello pro starts from $16.67
Schedule your content across multiple platforms with RecurPost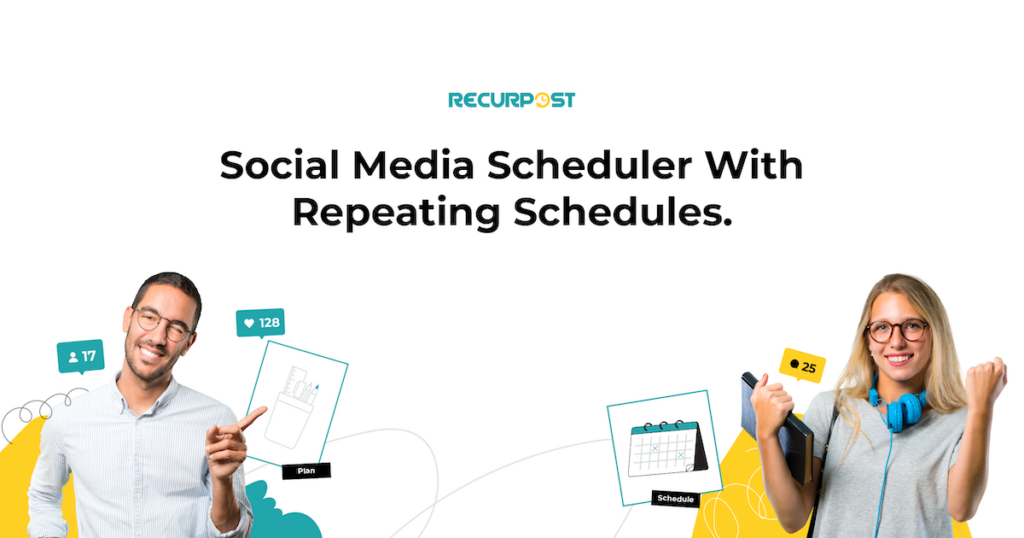 RecurPost helps you in creating your style bible on social platforms. It allows you to schedule posting repeatedly and analyze the outcome.
RecurPost allows you to schedule Facebook posts on your profiles, company pages, and multiple groups to entertain your audience and build a community. You can schedule Instagram posts on your personal and business profiles to share information and create fun content using reels and stories.
With Recurpost, you can schedule tweets at the best time. It allows you to schedule LinkedIn posts on your personal and company pages to connect with professionals worldwide. RecurPost is also an excellent Pinterest scheduler, offering the benefits of using a visual platform.
You can list your business on GMB and schedule Google My Business posts with CTAs of your selection to improve your ranking on SERP.
Are you still self-doubting about creating your own visual content?
Should IDo It Thinking GIF from Shouldidoit GIFs
When you have a decent content strategy, creative Facebook Ads, and a fantastic product to advertise, content marketing tools will help you get your work done more efficiently. Stop thinking about hiring a professional graphic designer or a video maker instead; start using these advanced drags & drop design tools to make your social media more interactive, engaging, and rewarding & especially use LinkedIn to engage more content.
Do you know any other tools that we may have missed out on? Comment below to help us know about them.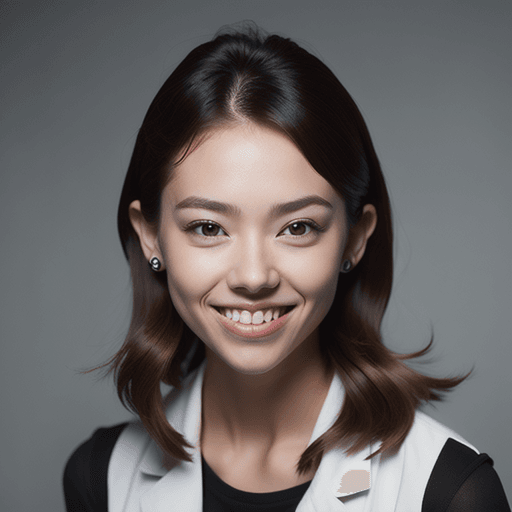 Debbie Moran is a Digital marketing strategist with 5+ years of experience producing advertising for brands and helping leaders showcase their brand to the correct audience. She has been a part of RecurPost since 2019 and handles all the activities required to grow our brand's online presence.