Do you run a food company but cannot figure out how to increase sales? Maybe you want to start a food related business and want to familiarize yourself with food marketing strategies and techniques to see if this is for you.
You may not know where to even begin? How do you create a social media strategy for a business? What's more, how would you involve social media in the food business to publicize your image and gain a bigger number of commitments?
In this blog, we will start with the basics of food marketing and then give you the information you need to become the next tycoon in the food business.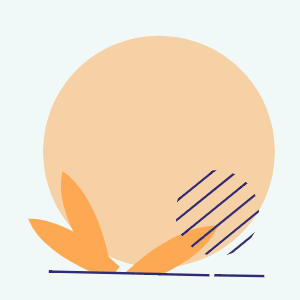 Want to level up your food business' social media strategy?
RecurPost's automation features can help you manage multiple accounts.
Quick Links:
What is food marketing?
Food marketing is all about how companies promote their food products to consumers. It comprises of a number of concepts. Let me break it down for you.
Food Marketing and Packaging
When a company wants to sell a new food product, they need to figure out how to package it in a way that will catch people's attention. This means choosing the right colors, graphics, and messages to communicate the benefits of their product.
For example, if a company is selling a snack food, they might use bright colors like red and yellow to make it look more appetizing. On the other hand, if they are selling an organic product, they might use more natural and earthy colors to show that the product is natural and healthy.
Overall, food marketing is all about figuring out what consumers want and how to communicate the benefits of a product in a way that will make people want to buy it.
Food Marketing Trends:
Food marketing has come a long way since the late 1800s when people mostly bought food from their local neighborhoods because transporting products was expensive.
Today, businesses use digital marketing to build brand loyalty and connect with customers emotionally. They create ads that appeal to families and aim to earn people's trust.
Popular food trends like organic, vegetarian, and gluten-free can influence what a food product becomes. These trends can also impact the design of food packaging.
Some food companies even use their brand's strength to launch new products that aren't part of their regular lineup. For example, Heinz started with pickles, but now sells ketchup, mustard, mayonnaise, salad dressing, and more.
Food Marketing & Messaging:
The way companies advertise their products plays a big role in branding. For example, Smucker's jelly uses a light-hearted approach in their commercials and emphasizes that they are a family-run business that cares about their product. This makes them a premium brand that can charge higher prices.
It's important for businesses to have a target audience and know where they stand in the market. By understanding their customers' needs and preferences, they can create effective marketing strategies that will help them succeed.
Why is marketing of food important?
Social media impacts practically every industry today, including the food industry. While many restaurants struggle to create, monitor, and maintain working websites, a significant number can conduct highly successful social media marketing campaigns in the food industry.
Social media has revolutionized the way we interact with one another and how businesses of all types conduct business and communicate with their customers. This is particularly true for restaurants, which is why having social media content for food business & social media presence is no longer a choice: it's a requirement.
In fact, according to a recent survey, more than 8 out of 10 restaurant owners already use or plan to use social media as a crucial marketing tool. Much social media content for food business are focusing on building viral campaigns and visually appealing posts on social media.
The major benefit of adopting social media for these restaurant owners is that they can quickly establish a positive reputation among the public, potentially accomplishing something that would otherwise take months or years.
Take, for example, Instagram. According to a recent survey, 30 percent of millennial diners intentionally avoid restaurants with poor Instagram presences. And, as restaurant owners become more technologically savvy, it's more important than ever to establish a distinct online presence and brand.
Using an up-to-date social media account for your food business can give you the following benefits:
Allows your restaurant to be found on the internet.

It allows you to share your meals and recipes on the internet visually.
It enhances your restaurant's professionalism and validity.
Choose the right platform. Generally, for a small restaurant business, the thumb rule is that people preferred Instagram over Facebook and other social media. Yet you need a Facebook page to run your ads on Instagram. So, go ahead and create both. You can even use a QR Code generator to create social media QR Codes to redirect more users to your social media account and posts for engagement
How does the food industry use social media marketing in its food business?
Food businesses utilize social media to connect with customers in new and exciting ways. Here are some examples of how food businesses are utilizing social media platforms such as Facebook, Instagram, TikTok, Twitter, and others:
Post-high-quality images of food items.
Menus can be posted seasonally, daily, or weekly.
Showcase customer-generated content.
Customers must be communicated with.
Recipes should be shared.
Show us photos and videos from behind the scenes.
Chefs, waitresses, bartenders, and other personnel should be highlighted.
Any changes in hours or additional information should be mentioned on social media platforms.
Working as the owner of a food company or as a food and beverage manager must be exhausting. After that, stay active on social media and share information about your company or the cuisine you serve.
Using a social media scheduler will transform your business and your life. Create an editorial calendar using a scheduler like RecurPost and schedule your posts across all social media platforms in advance. In this manner, you can keep your social profiles active at all times with a smart feature of social media bulk scheduling.
How does food marketing impact the nation's eating habits?
We are surrounded by food marketing. You're probably bombarded with constantly shifting and frequently contradictory food messages, and it may not be easy to make good eating choices due to this. Food marketing can have a variety of effects on you.
It is intended to:
Create food trends that urge you to:

Purchase specific foods or beverages.
Purchase food to receive promotional goods such as

loyalty points.
Coupons for future food purchases.
Movie tickets or sports event tickets.

They connect certain meals or brands with a certain way of life.
Develop brand loyalty so that you will continue to buy from a specific store or products with a specific brand name.
The major question now is: what kind of social media strategy for the food business can assist you to increase client engagement? Let's see what the following recommendations and suggestions reveal.
Tips for social media strategy for food business!
It doesn't matter how mouth-watering your cuisines are, your efforts in making the perfect dishes will fail if you're not driving people to your restaurant. That's why it is inevitable to build a social media presence to do successful food marketing.
A good social media marketing strategy for your restaurant can help in making people aware of your outlet and persuade them to make a visit. You need to start working on your social media right away because:
63% of restaurants already use social media marketing
51% of consumers learn about new food joints through social media
37% of internet users go to social media to research brands and their products before making a purchase.
There is no doubt in the fact that your potential customers are spending a lot of time on social media. The below tips will help you in marketing your food on social media and get your restaurant in front of people's eyes.
14 tips to use social media for food marketing in 2023
1. Choose Social Media Platforms That Matter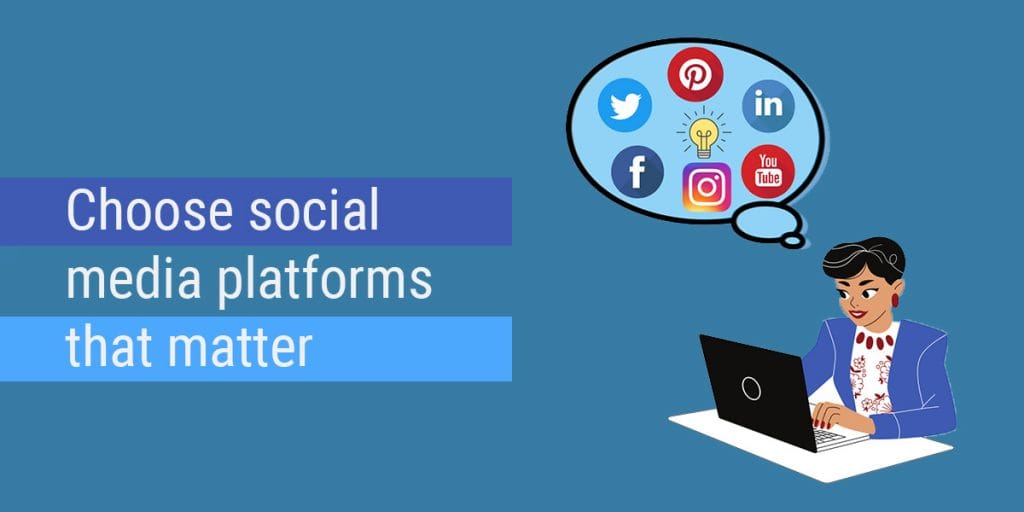 There are a lot of social media platforms that people use. However, not all of them demand your attention. The best platforms for food marketing are Facebook, Instagram, and Twitter.
On Facebook, 59% of users search for restaurants. People prefer to engage with restaurants on Instagram. And Twitter is the social media site where people prefer to leave feedbacks and ask queries.
While setting up your social media accounts, make sure you complete your profiles and provide all the details possible. When people land on your social account, they should at least get to know your location, business hours, contact number, and a link to your website.
2. Plan Your Content For Food Marketing
Building a presence on social media is completely dependent on your content. Simply creating social media profiles will not drive people to your venue. You need to have a monthly content calendar in place and a content format like images, videos, and written content (captions/descriptions).
View this post on Instagram
To get maximum engagement, it is advisable to post every day. You can use a social media scheduling tool like RecurPost which is one of the most preferred socialreport alternatives to create an editorial calendar and schedule your posts in advance on all the social media platforms. This way, you can ensure that your social profiles remain active all the time.
3. Optimize Your Online Presence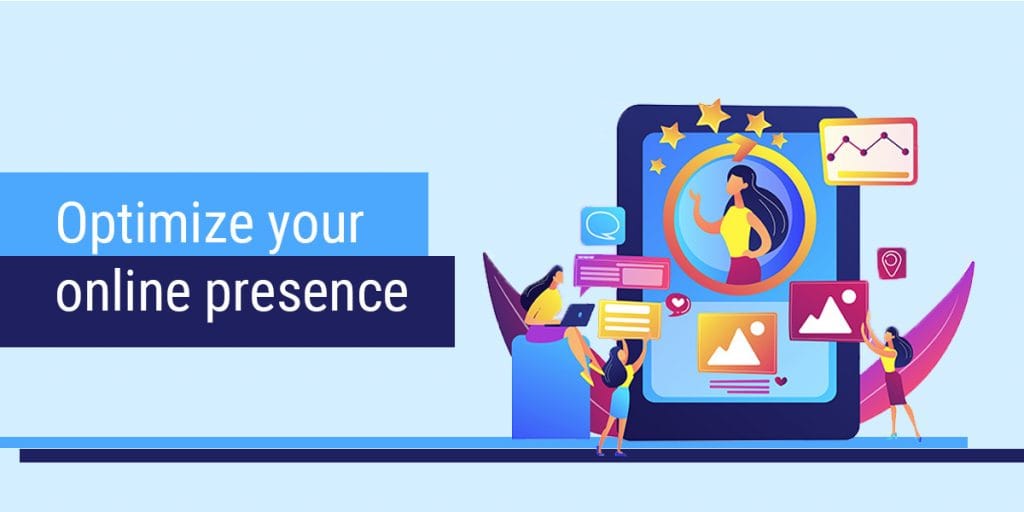 Let people find you wherever they search for you! Having a good online presence starts with a good website. The people who click on the link given on your social accounts must land on a fully responsive web page. Keep your website information updated at all times.
Instead of leaving links to your home page, include links to pages from where people can place orders, see the menu, or make reservations. And if you don't have a website, use free platforms like Google my business. Create your Google my business listing and fill incomplete information to manage your online presence across Google – both search results and maps. Food blogging is also a great way to build trust amongst your community.
4. Create High-Quality Images And Videos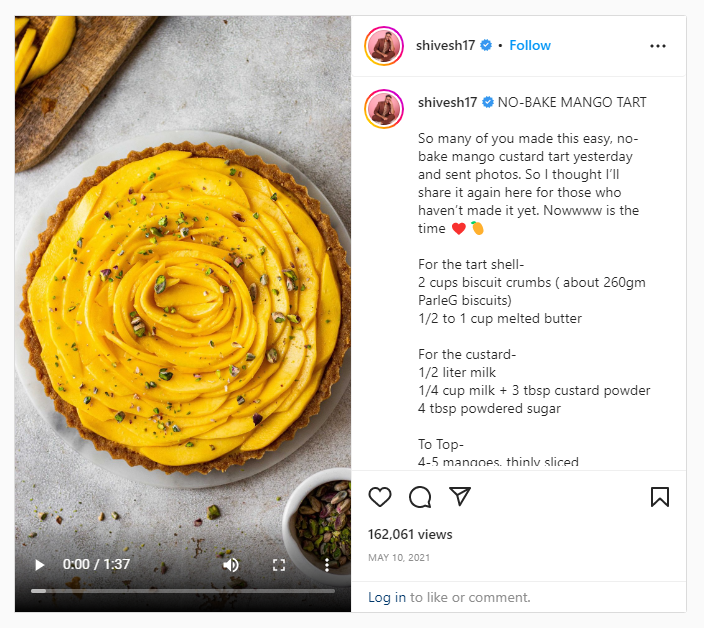 Food marketing on social media is all about making people want to comment "I need to try out this dish now!" on your posts. On Instagram, 93% of people say that the images of products influence their buying decisions. This is why you need to post drool-worthy pictures and videos on your social media handles.
Your potential customers must be tempted and swayed to visit your restaurant or order online by seeing the images that your post on social media. Images and videos should also be a part of your content plan. In fact, types of marketing such as video marketing generate twice the engagement as compared to images and text. Hiring a professional photographer to shoot images and videos of your dishes and the interior is an investment you need to consider.
5. Post At The Right Time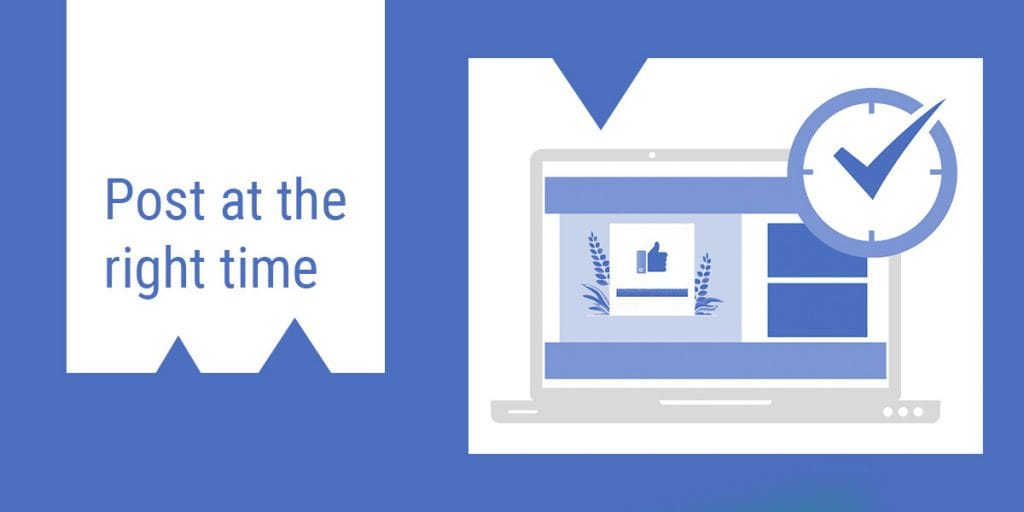 "Timing is everything." This saying is particularly true for social media. For example, it is not at all optimal to post a picture of a breakfast dish at a time when people are either hitting the bar or their beds.
Also, you need to post at times when your target audience and followers are the most active on social media. All the social media platforms provide their own analytics, which you can use to find out the most active times.
6. Run Contests And Giveaways
Contests and giveaways are a great way to build rapport and engagement on your social media profiles. They play a huge role in spreading the word about your restaurant. You just need to make sure that you pick up an appealing prize. Some food blogging ideas can be giving away a free meal, gift cards, or free tickets to an event.
The way of letting people enter the giveaway can include:
Ask people to comment on your giveaway post and tag their friends.
Ask people to share one of your posts on their social media accounts.
Gain more followers and engagement by asking people to like your post and follow your account.
Ask people to share your giveaway post on their stories by tagging your account and using your hashtag.
7. Collaborate With Influencers
Influencer marketing is on the rise like never before and has become integral to every marketer's viral content marketing strategy. Collaborating with someone who has already built an influence, authority, and audience can bring in the same for your business too.
It is the easiest way to bring many people to your profile in the least time. Make sure you choose an influencer who belongs to your industry and has a legitimate following. Influencer Marketing should be similar to the audience that you are targeting. This includes the demographics as well as the location.
8. Run Social Media Ads
Social media platforms like Facebook, Instagram, Youtube, and Twitter allow you to run paid advertisements. They are a suitable means of reaching a wide audience and lets your restaurant stay in the minds of people. The most popular platform for running ads is Facebook, as it provides the most detailed targeting options.
93% of business owners already use the platform to run ads, which proves that these can be a blessing for your business too. Using Facebook ads, you can geo-target, allowing you to target people from a specific area. This will make sure that you don't waste your marketing budget on a consumer base that doesn't belong to your area or city.
9. Utilize User-Generated Content
What's better than free content generated by your customers themselves? Re-share customers' content showcasing your restaurant, as it can build social proof and brand awareness. Your customers can actually act as micro-influencers in this case, as people trust the recommendations made by their friends and family members.
You can encourage your customers to create posts and stories for your restaurant by offering them discounts on their meals. This allows you to collect content that you didn't have to create yourself and leaves you with a backlog of content that you can use later for marketing.
10. Respond To Comments And Reviews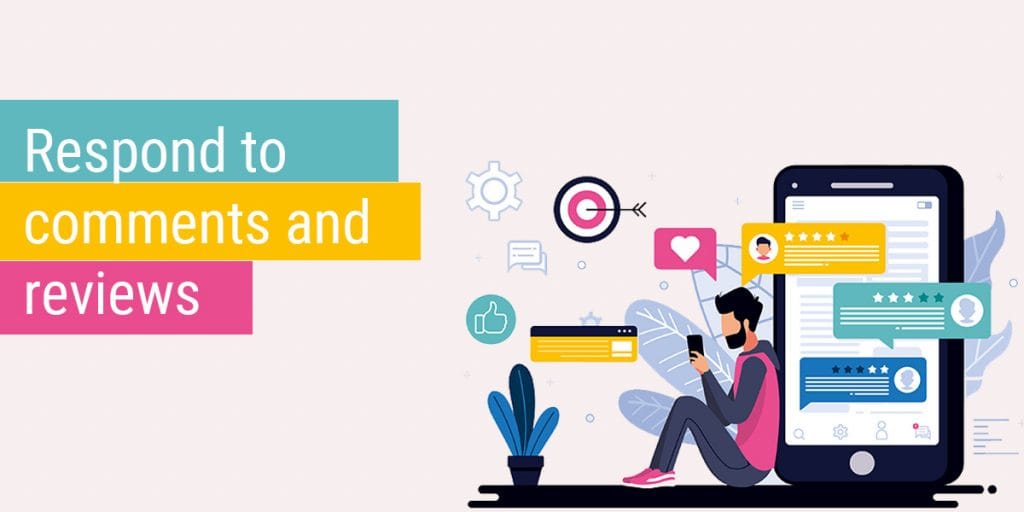 Reputation management is very essential for a restaurant. Just one bad review left unanswered can make people question your restaurant's capability to provide solutions to customers' queries.
71% of customers say that they would recommend a company to their friends and family if they receive quick responses from the brand on social media. So, it doesn't matter whether someone leaves a positive or a negative comment on your posts, reply to each and every one of them as quickly as possible.
If the review is positive, thank them; and if it is negative, resolve the situation swiftly. Look at all the reviews as a way to improve your services even more.
11. Share Behind-The-Scenes Content
Sharing behind-the-scenes pictures and videos can help you in establishing a more personal relationship with your audience. It makes people feel that they are a part of your company. For example, share a video of how your signature dish is made and the ingredients that are used in it.
You can also share how you choose fresh and locally sourced ingredients, how you store them, how your kitchen looks, what kind of sanitization procedures you follow, etc. This kind of content can be used to tell your restaurant's story, build trust, and attract more people to your venue.
12. Social Media Monitoring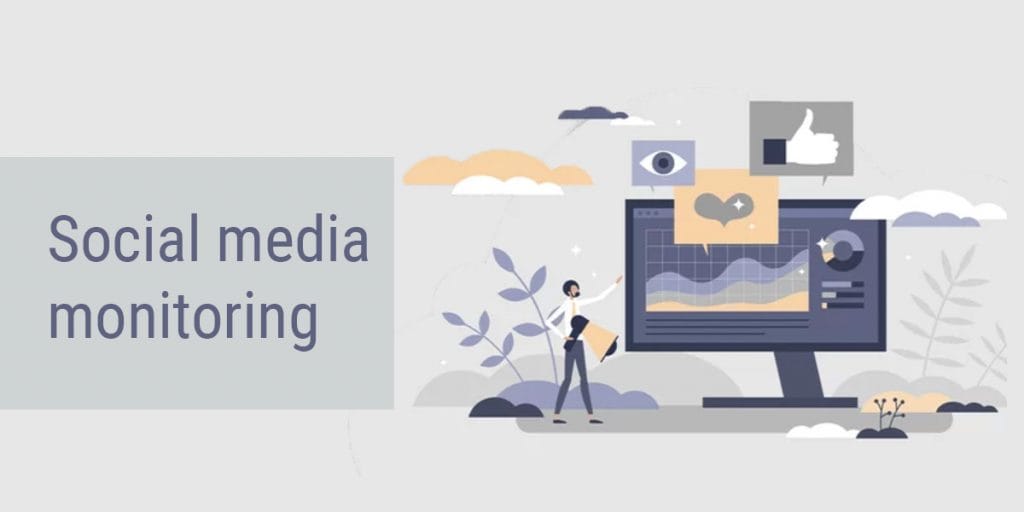 Social media monitoring helps you in finding out where your audience is and what are they saying about your restaurant. The more familiar you are with this data, the better you will be able to market your business. There are a lot of social media listening/monitoring tools available that you can use.
Monitor the social media mentions that your restaurant receives – they might be from a food blogger or an influential magazine. It will give you an idea of the reach that your restaurant is getting. Using social media listening, you can find out conversations surrounding your business and understand your customers' needs in a better manner.
13. Cross-Promote Your Social Media Accounts
Don't just rely on one social media platform to promote your restaurant. Cross-promotion is necessary when one of your social media accounts gets more engagement than the others.
For example, if you have a lot of followers on Instagram, but only have a few likes on your Facebook page, you can leverage your Instagram audience to drive traffic to FB.
14. Showcase Your Staff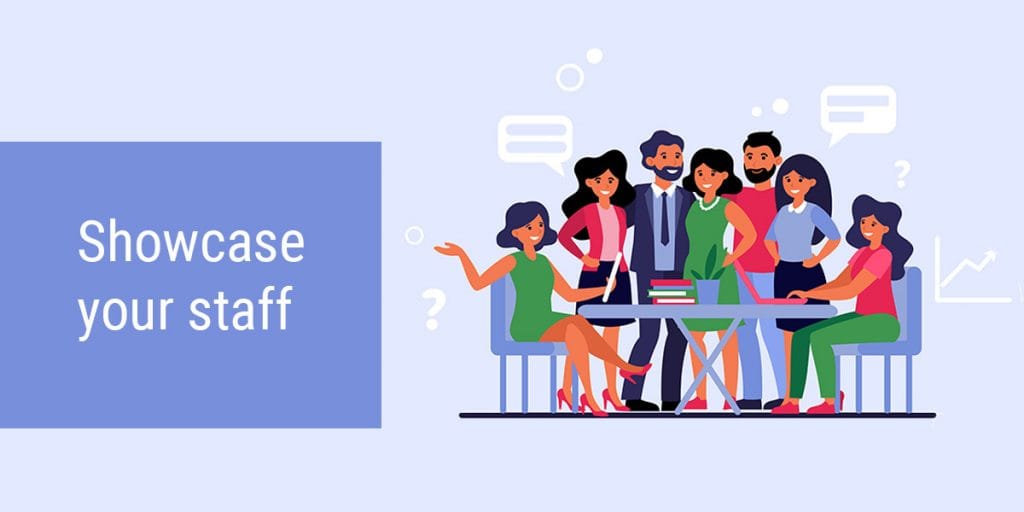 In the age of chatbots, artificial intelligence, machine learning, and soon-to-be self-driving cars, the human element is majorly lacking. Thus, you need to find a healthy balance and show off your staff doing what they do best.
Take pictures and videos of your chefs cooking a dish or your waiters serving. Seeing your employees' smiling and happy faces can work wonders in dragging people straight to your restaurant, as people long to be served by cheerful people.
Conclusion
Thanks to the changing search patterns, people often search for the best restaurants online on social media. Thus, when people turn to their phones searching for a place to satisfy their taste buds, you want your restaurant to be in their minds. By implementing the 14 food marketing tips listed above, you can see increased engagement in food blogging across all your social media accounts.
If you want to fuel your brand with a perfect social media marketing strategy, you need a social media scheduling tool like RecurPost. It is possible to schedule Facebook posts for different groups, pages, and profiles with RecurPost.
The good news for marketers is those who rely heavily on visuals, RecurPost is a great Pinterest scheduler. RecurPost lets you schedule Instagram posts with images, stories, and reels on your personal and business accounts to entertain your audience.
RecurPost allows you to schedule tweets to appear at the best time. Schedule LinkedIn posts with the right set of hashtags to target the audience who is interested in your content. You can also schedule Google My Business posts with a call to action button to attract a local audience, making it one of the ideal free Hootsuite alternatives.
To simplify your entire social media management and handle all the social accounts at once, sign up for RecurPost's 14-day free trial today!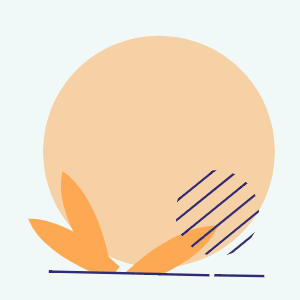 Want to level up your food business' social media strategy?
RecurPost's automation features can help you manage multiple accounts.
Frequently Asked Questions
1. How can I promote my food business?
Here are 15 important steps that you should take to promote your food business:
– Identify your target segment
– Build your website
– Set up and optimize your GMB listing
– Build a presence on major social media platforms
– Send out email newsletters
– Promote user-generated content
– Use social media listening
– Partner up with a local delivery service
– Show-off positive press coverage
– Start food blogging
– Collaborate with influencers and food bloggers
– Build a sleek and functional online menu
– Run referral programs
– Conduct contests and giveaways on social media
– Run geo-targeted advertisements
2. What are the stages in the marketing of food?
To do successful food marketing, you will need a plan that begins with branding and awareness, moves through promotion, and ends with customer feedback. This will mainly involve five steps:
– Build your product's branding by developing a buyer persona, doing qualitative and quantitative research, and brand DNA development.
– Raise brand awareness through social media, email marketing, blogger outreach, influencer marketing, broadcasts, and print media.
– Increase promotion for your brand through events, social media giveaways, retargeting, and free-standing inserts.
– Retain existing customers through remarketing and social media.
– Gather customer feedback through website surveys, social media polls, and online research tools.
3. What are some good food marketing examples?
The Food industry is fast-paced and witnesses tough competition. Let's look at some of the big and small brands that run the best food marketing campaigns.
– Taco bell – best at Gen Z messaging
– KFC – Best at staying relevant
– Ben and jerry's – Best at taking a stand (CSR)
– Innocent drinks and their blue smoothie
– BK Whopper – Hilariously cheeky ads
– McDonald's – "Happy Meal", offering a kids' meal with a toy included
– Domino's – Focusing on digital platform, offering online ordering
– Red Bull – Associating with extreme sports
4. How do you create a food marketing plan?

Here is a list of 10 things you can do to make sure you have an effective food marketing strategy for your restaurant.
– Create a blog and start food blogging
– Share your blogs on social media
– Approach food bloggers and influencers to promote your business
– Host events and samplings
– Run contests on Fb and Instagram
– Run targeted social media ads
– Promote festive/seasonal offers
– Create press releases for new product launches
– Promote customer reviews
– Re-share customer-generated content
5. What are some food advertising strategies for social media?
Here are some of the best food advertising strategies that you can use to promote your food business on different social media platforms:
1. Mouthwatering visuals: Use tempting images/videos to entice viewers.
2. Celebrity endorsements: Feature well-known personalities enjoying the food for glamour and desirability.
3. Limited-time offers: Create urgency for immediate action.
4. Emotional appeal: Connect through nostalgic or heartwarming moments.
5. Storytelling: Narrate a compelling origin or journey to engage the audience.
6. Social media influence: Collaborate with influencers for wider reach and credibility.
7. Taste tests and free samples: Offer firsthand experience with free samples.
8. Health and wellness focus: Highlight nutritional benefits for health-conscious consumers.
9. Cross-promotions: Partner with complementary brands/events for expanded reach.
10. Catchy slogans and jingles: Use memorable phrases/tunes for brand recognition.

6. What are some of the marketing strategies for small business?
Marketing strategy for a small food business should be tailored to suit the specific goals, target audience, and resources of the business. Here's a general outline of a marketing strategy for a small food business:
1. Identify your target audience: Understand your ideal customers, their preferences and needs.
2. Unique selling proposition: Highlight your unique offering or value proposition in all marketing materials.
3. Branding and logo: Create a strong and appealing brand identity with memorable logo and visual elements that reflects your business values and personality.
4. Online presence: Build a website and maintain a presence on relevant social media platforms to showcase your food products.
5. Local SEO: Optimize your website and online listings with relevant keyword to improve your business's visibility in local searches.
6. Visual content: invest in high-quality food photos and videos for social media, website, and marketing.
7. Content marketing: Create valuable and engaging content related to food.
8. Customer reviews and testimonials: Encourage satisfied customers to leave positive review on platforms like Google My business or other social media platforms.
9. Packaging and presentation: Ensure your food packaging is visually appealing and professional.
10. Monitoring and analytics: Regularly track the performance of your marketing efforts using analytics tools to identify what works and make data-driven decisions for future campaigns.
7. What are some of food marketing ideas ?
Here are some creative food marketing ideas to promote your food products or your food business:
1. Interactive Cooking Videos: Engaging tutorials showcasing food product usage.
2. Food Challenges: Contests featuring signature dishes for buzz and excitement.
3. Food Pairing Events: Tasting events with complementary dishes/beverages.
4. Chef's Table Experience: Exclusive dining with special menus.
5. Farm-to-Table Promotion: Emphasizing fresh, local ingredients.
6. Virtual Cooking Classes: Interactive online workshops with tips and products.
7. Food Delivery Challenges: Speed contests showcasing efficient service.
8. Recipe Cards: Sharing recipes to inspire customers.
9. Themed Pop-up Restaurants: Temporary, unique dining experiences.
10. Create a Signature Dish: Uniquely memorable, Instagram-worthy dish.
8. What are some of the captions to promote food business?
Here are some of the captions that you can use to promote you food business or for adverting food:
– Savor the Flavor: Indulge in Culinary Delights!
– From Farm to Fork: Taste the Freshness!
– Foodie Paradise Awaits: Discover Our Delectable Creations!
– Feast with Friends: Sharing Food, Creating Memories.
– Your Food Adventure Begins Here: Explore Our Exquisite Menu!
– Experience Gastronomic Bliss: A Symphony of Flavors Awaits.
– Deliciously Crafted: Where Food is an Art.
– Taste the Difference: Exceptional Quality, Every Bite.
9. What are some of the social media advertisement and marketing strategies for food and beverages?
Social media marketing and advertising can be highly effective for promoting food and beverages, as it allows you to reach a wide audience, engage with potential customers, and showcase your products in a visually appealing way. Here are some strategies, tips and tricks for social media marketing and advertising for the food and beverage industry:
1. Visual Appeal: Use high-quality images/videos for enticing presentations.
2. Platform Selection: Choose Instagram/Facebook for visual content.
3. Engaging Content: Share recipes, tips, and behind-the-scenes content.
4. Hashtags: Utilize relevant hashtags for wider reach.
5. Influencer Collaborations: Partner with influencers for credibility.
6. Contests and Giveaways: Organize exciting contests for engagement.
7. User-Generated Content: Encourage customers to share experiences with branded hashtags.
8. Promote Events and Offers: Advertise events and specials on social media.
9. Engage with Audience: Respond promptly to interactions.
10. Facebook and Instagram Ads: Target specific demographics with ads.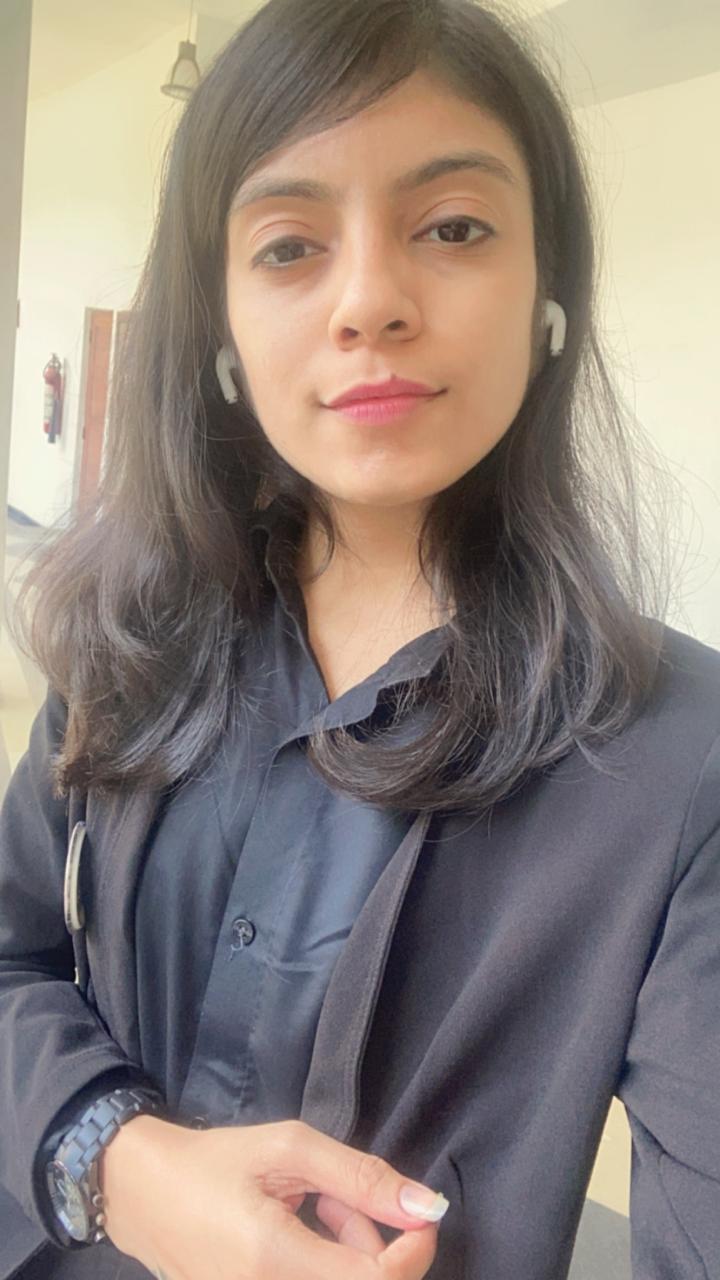 Amaiya Rathi is a Senior Content Writer at RecurPost. She helps RecurPost communicate with their readers in their own language. Whether it is the web copy, social media posts or blogs, Amaiya has worked on all aspects of copywriting. You can reach out to her at [email protected].