Food blogging has emerged a lot in the last few years. With the growth of social media platforms and budget-friendly cameras, people are able to showcase their talents to large audiences. But, in order to become a successful food blogger and make a career out of it, you need to level up your game.
If you have already started your blog, you might have realized that food blogging is so much more than just writing about great food recipes. Along with pouring your soul in your words, you need to take care of a lot of things in order to have a super hit website.
An idea of the topics that are in trend, tools for error-free writing, brainstorming titles, collecting photographs, social media marketing, web hosting – all of these need to be considered to make your blog reach heights.
So, we have put together the ultimate list of tools that will help you in increasing your productivity and make the most out of your blogging experience. They will expand your knowledge horizons, make you gain confidence, and build a food blog that you and your audience will be proud of.
Tools for finding trending food blogging keywords
Type in a keyword in the search bar, and you will receive all the longtail versions of it. For each one of them, you will be able to see the search volume, average cost per click competition, PPC competition, and SEO competition. All these suggestions are great when you are sure that you want to write on the topic that you searched for.
But, in case you want to brainstorm ideas, you can check out other sections – Related, Questions, Prepositions, and Comparisons.

One of the most amazing features of BuzzSumo is the content report. When you search for a topic, you will find out the most shared content on Facebook, LinkedIn, Twitter, Google+, or the total value of all the channels together. You can refine this data according to date, language, time, or location.
From this data, you will be able to know the kind of content that is gaining attention of people on all the popular channels, and can ultimately incorporate those topics in your food blogging ideas.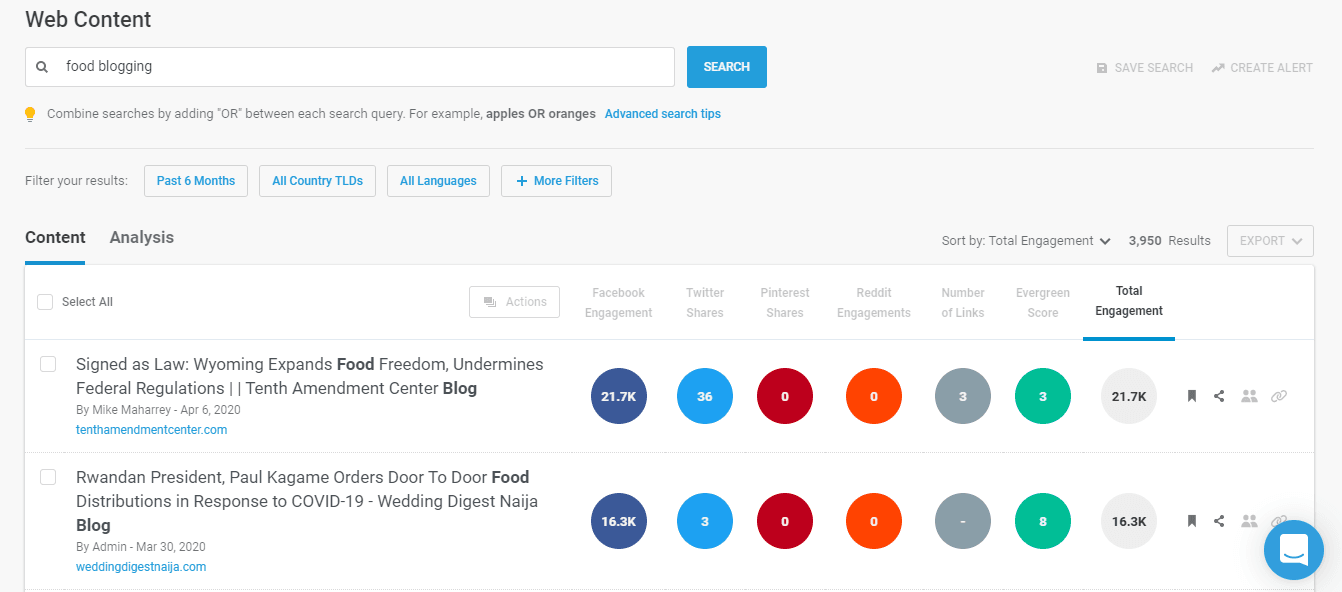 Procuring pictures for food blogging
Unsplash is an amazing online platform where you can find high-definition royalty-free images for your blogs. Whenever you are writing a blog, images are required to support what you have written and to make the article more interactive. All the photos are uploaded under the Creative Commons CCO.
Thus, you do not have to ask for any permission before using the images form the website. You can edit, recreate, or publish the images for personal as well as commercial uses. If you wish, you can also submit your photographs on the platform.
A website by the foodies, for the foodies! When you are into food blogging and need photos for your blog, you just cannot miss this site. When you do not have the time to click photographs by yourself, hop on to this site and treat yourself with high-quality food images.
From all around the world, food enthusiasts submit their images on this website. The owner solely created this space to share the love for food with fellow enthusiasts. Here too, you can submit your own pictures anytime you wish to.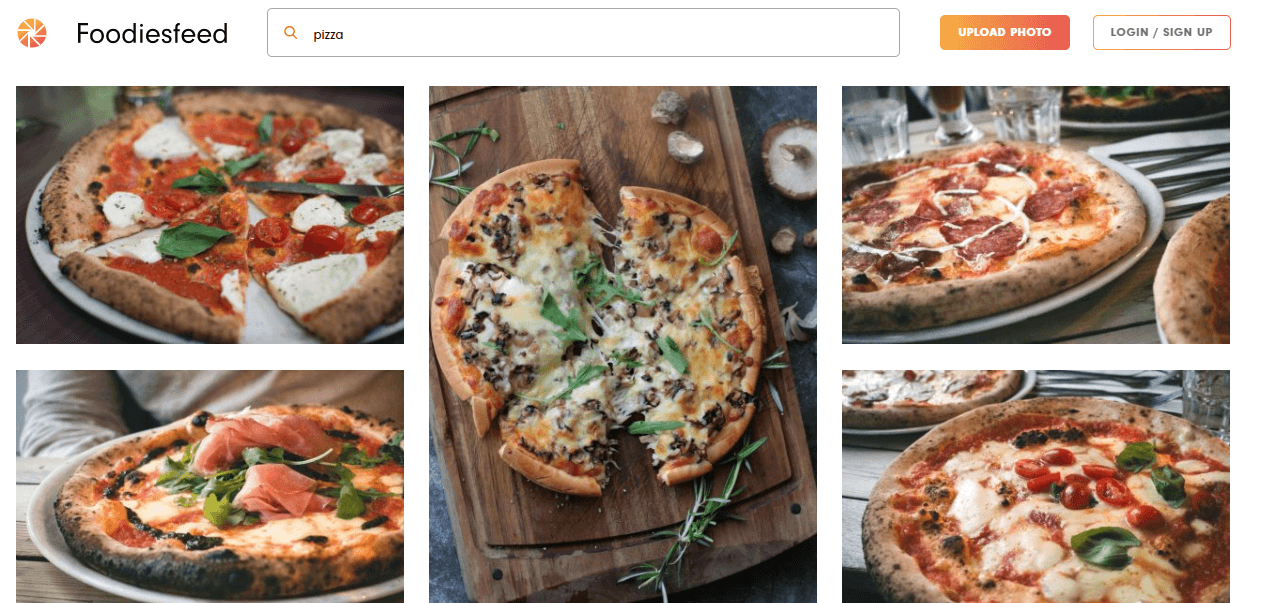 Graphic tools for creating photos while food blogging
For creating creative photos and banners, Canva is one of the best graphic tools that you can grab your hands on. It's super easy to use and is completely free. There are a lot of templates available readily that you can use to design flyers, brochures, presentations, banners, social media posts, and a lot more.
Its drag and drop editor makes creating graphics plain fun! You can upload your own images and use them in the creatives or choose from the free photos available in Canva's library. Once you prepare your creative, you can download it in jpg or png formats.
If you use RecurPost to post on your social accounts, you can now use Canva within RecurPost to design or edit your images before sharing them on your social accounts.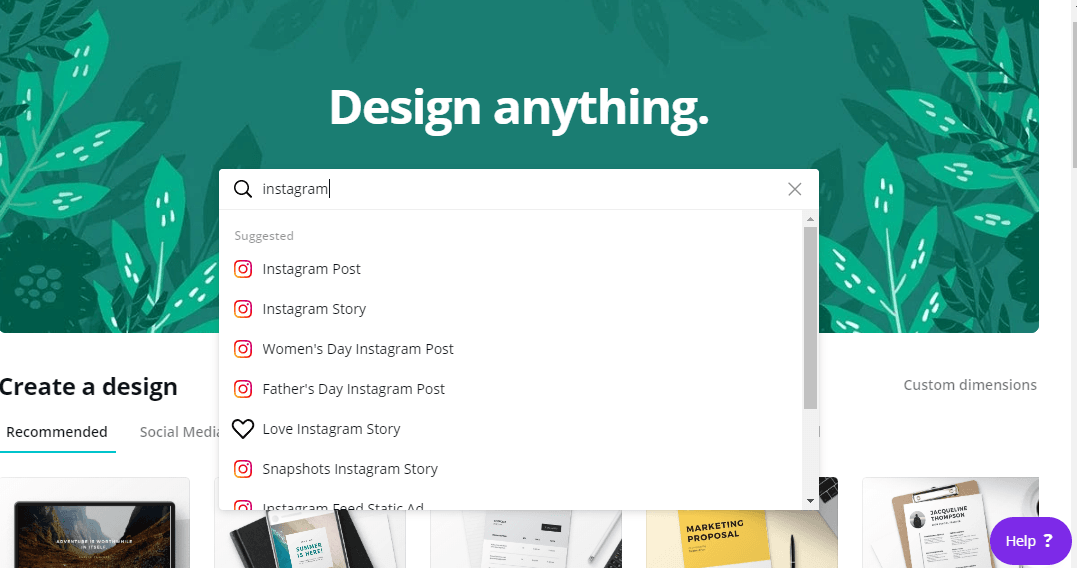 Lightroom is literally the gold standard in photo editing. If used properly, it can make a picture go from dull to divine in mere minutes! Adjust the lighting, contrast, white balance, highlights, shadows, clarity, etc. to enhance your photo. You can easily save your favorite adjustments in the form of presets and use them whenever you want in a single click.
There are quite a few ready to use presets available too. It also has a powerful RAW file editor, which is the highest quality setting on most of the DSLR cameras. Its creative adjustment tools like graduated filter, adjustment brush, post-crop vignette, sharpen, and soften will assist you in giving whole new dimensions to your photographs.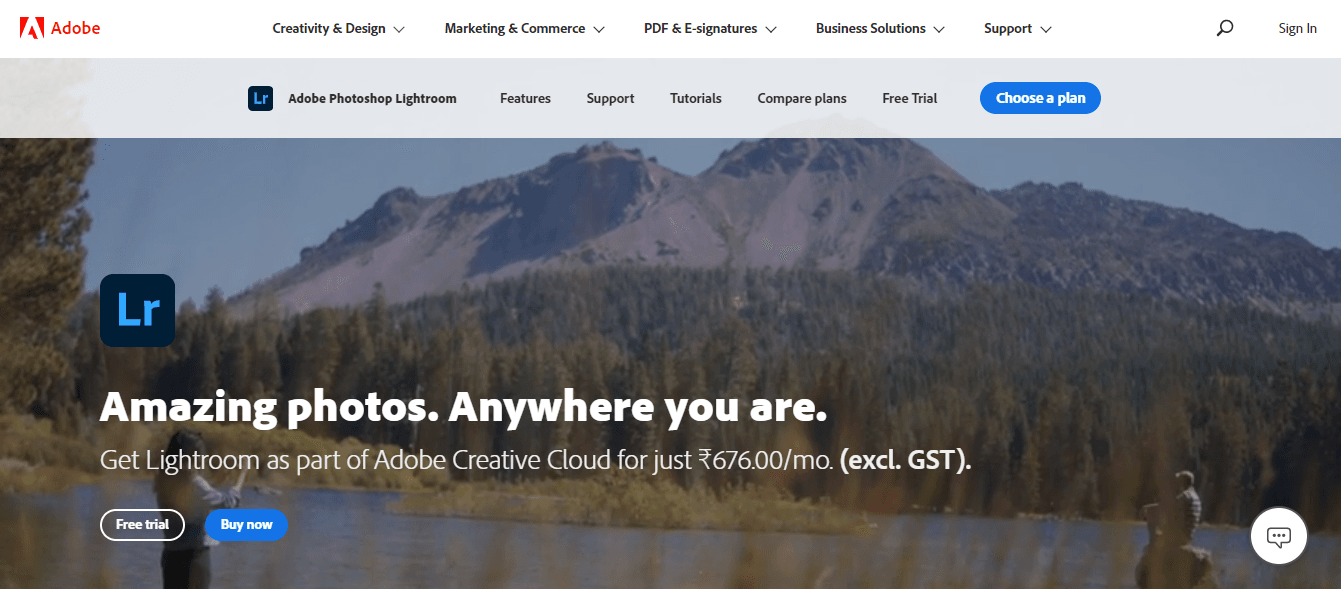 Blogging tools to keep your food write-ups error free
Grammarly is an online grammar checker tool that is free to use. It can be easily embedded in your web browser and used to correct your writings on different websites. While you write, it corrects your spellings, punctuation, and grammar errors. Additionally, it enhances your vocabulary by correcting contextual errors too.
Its features involve suggestions for missing articles, weak adjectives, outdated spellings, comma usage, repetitive words, and misspelled words. It is also integrated with Gmail and social media sites. It stands out from other spell checkers because it is beyond just the correction of minor spelling errors and studies every minute detail.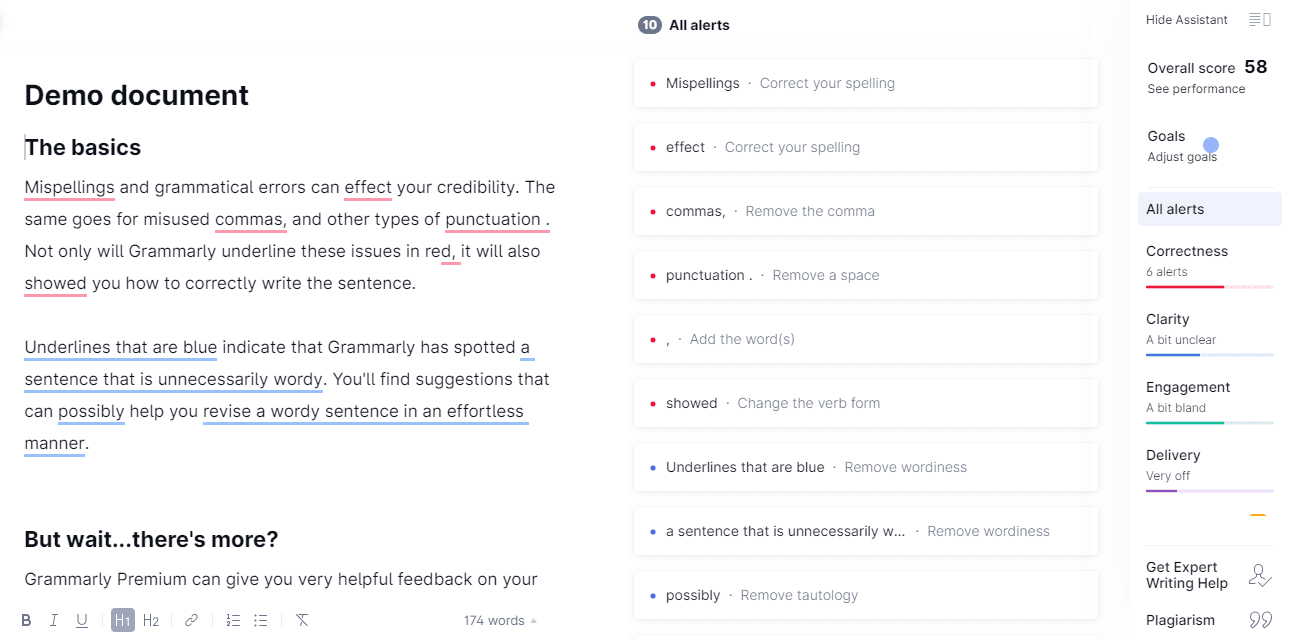 Yoast SEO is a plugin available for WordPress that is the best when it comes to site performance. It is filled with tools and settings that lets you manage a variety of things to score well on search engines. It analyzes the structure of your paragraphs and reminds you when any paragraph is too long or transition words need to be added.
Also, it looks at the length of your blog and measures the keyword density according to it. You can set your SEO title, slug, and meta description that plays a crucial role in SEO.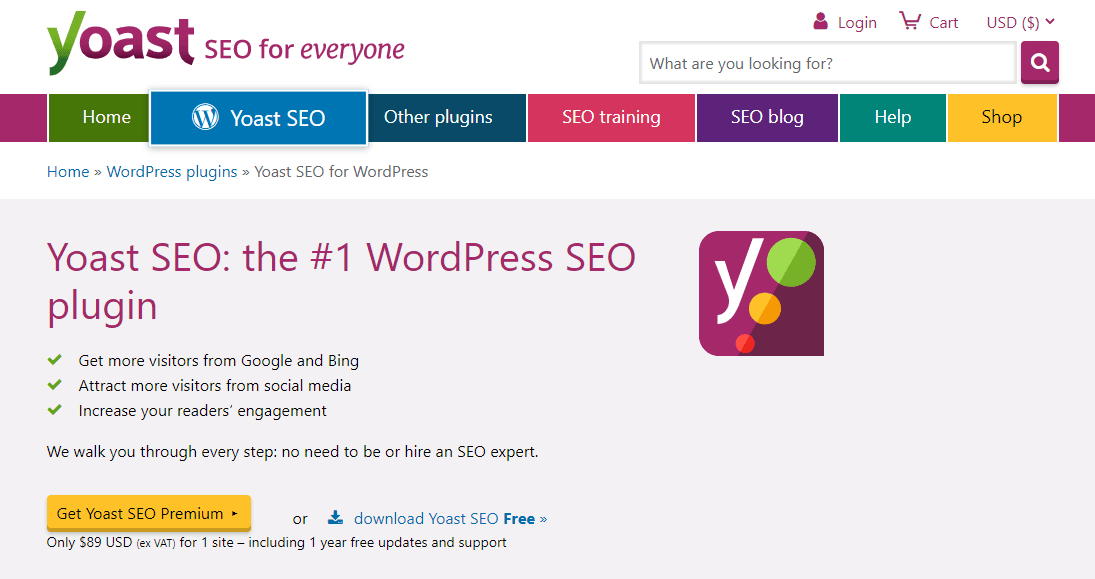 Tools to manage social media while food blogging
Food blogging is definitely not limited to uploading blogs on your website. You need to build and maintain a strong social presence with all the latest Facebook updates, as it can direct a lot of traffic to your blog. To make people engage with your content and follow you, you must be consistent with your posts and upload the right content at the right time.
RecurPost helps you create content and schedule posts in advance on multiple platforms. RecurPost allows you to schedule Facebook posts on your profiles, groups, and pages. To share your business success stories through reels and short stories, you can schedule Instagram posts on personal and business profiles. You can schedule tweets on your Twitter account with a set of variations for repurposing the same content multiple times.
RecurPost allows you to schedule LinkedIn posts on your personal and business pages to connect with business professionals in your industry. To brand your products and services, you can schedule pins using RecurPost as a Pinterest scheduler. To target your local audience, you can schedule Google Business Profile posts with a call to action using RecurPost.
RecurPost is a social media scheduling tool that will help you in the smooth management of all your social profiles. Its content calendar will help you in planning your entire month's content. With the social media bulk scheduling feature, you can create and upload posts in bulk and then schedule them to go out at appropriate times. This social media management tool provides many amazing features, such as RSS feed integration, white label reports, best time schedules, team management, recurring updates, an advanced editorial calendar, and more. It's also the best choice of free hootsuite alternatives as well as tailwind alternatives. It also has an app that lets you manage everything on the go.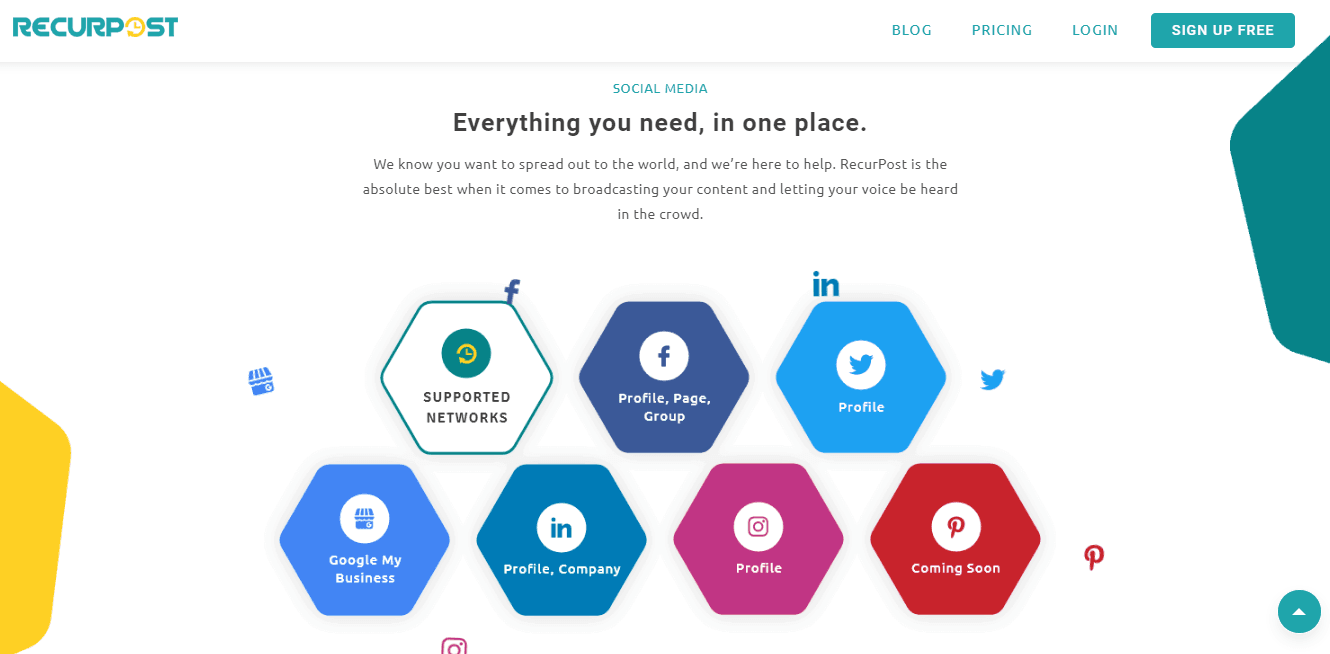 Tools to find useful insights for your food blogging site
If you are into food blogging, you might also consider opening up a YouTube channel. It is a great platform to share your recipes and get noticed by a vast audience. When you start uploading videos, you can also check how they are performing using YouTube analytics. It is a deep reserve of insights that will let you know everything about your audience and what they like to watch.
You can know the demographics of audience, their location, traffic source, the devices used to watch your videos, topics that are performing best, and more. This data can be used to craft out more customized content that your audience will love.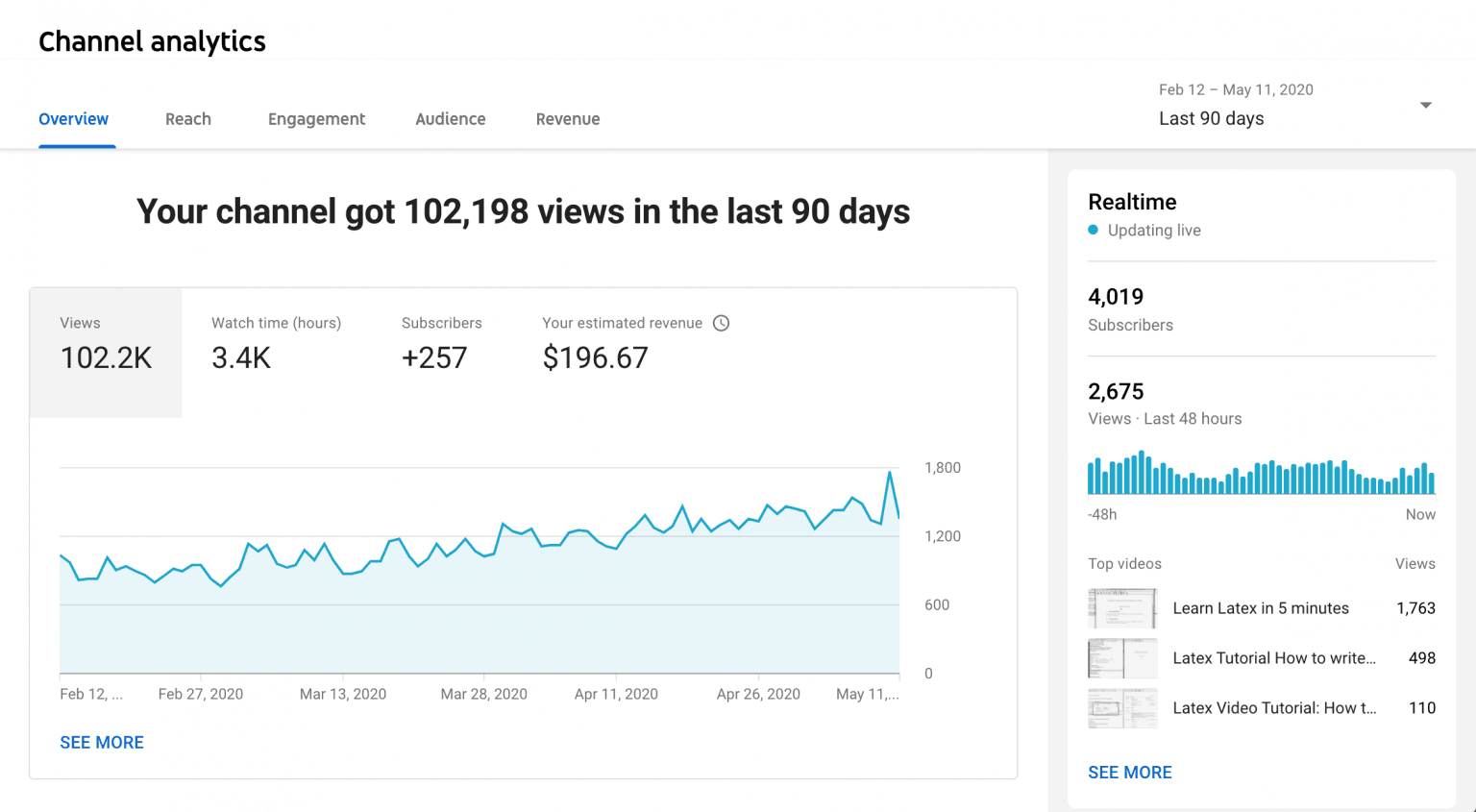 Google Analytics can be of great help in improving your website's performance. It is stuffed with tons of features that will let you know the things you never knew even existed. You can find out how many people are visiting your site every day and track trends over time. If you have set up any contact form, subscription form, contact number, or e-commerce sale on your website, you can track the number of conversions through Google analytics. Find what keywords people were searching for when they found your website, and use the data to optimize your SEO strategy.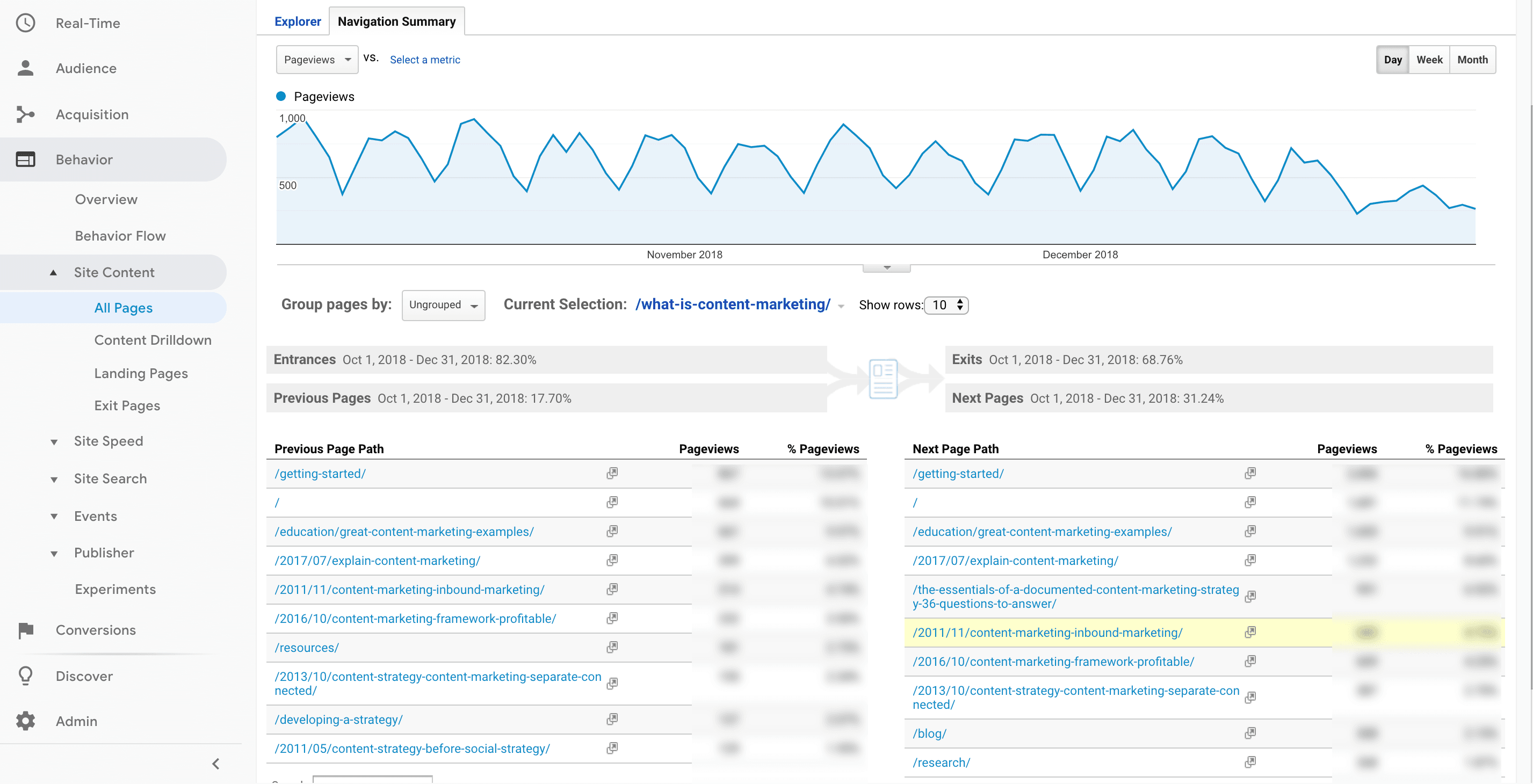 Website Hosting
Cloudways is a tool that will make your hosting simple, fast, and convenient. It provides expert 24/7 support and high-speed performance between the web servers and the users. Its dedicated firewalls, free SSL certificate, IP whitelisting, and two-factor authentication makes for the best security for your website.
You can add your team members, distribute work, and give them limited or full access to your server. The user interface is so easy to operate and allows you to control your server like a pro. There are flexible pricing plans available to suit all types of needs!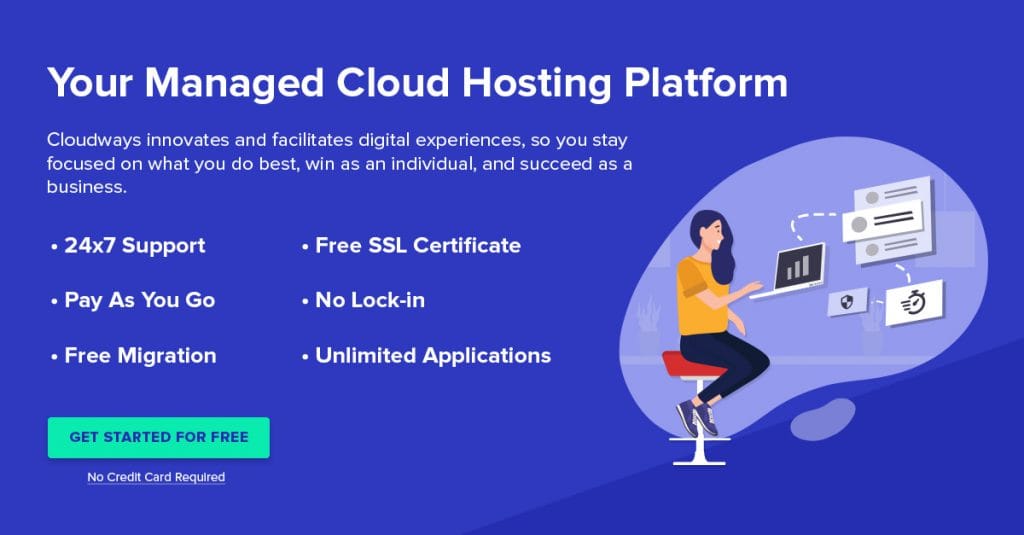 Building your food blogging Email list
MailChimp is a tool that will enable you to create, send, and analyze email campaigns. It has a number of readymade templates that are suited for sending emails for different purposes. You will have complete transparency of campaigns, view opening rates and click-through rates, generate customized reports, and manage your subscribers.
It has a free plan available that allows you to send 12000 emails monthly to upto 2000 subscribers. This is great when you are just starting with your blog and building your subscribers list. It also has a mobile application that makes it easier to keep track of your campaigns.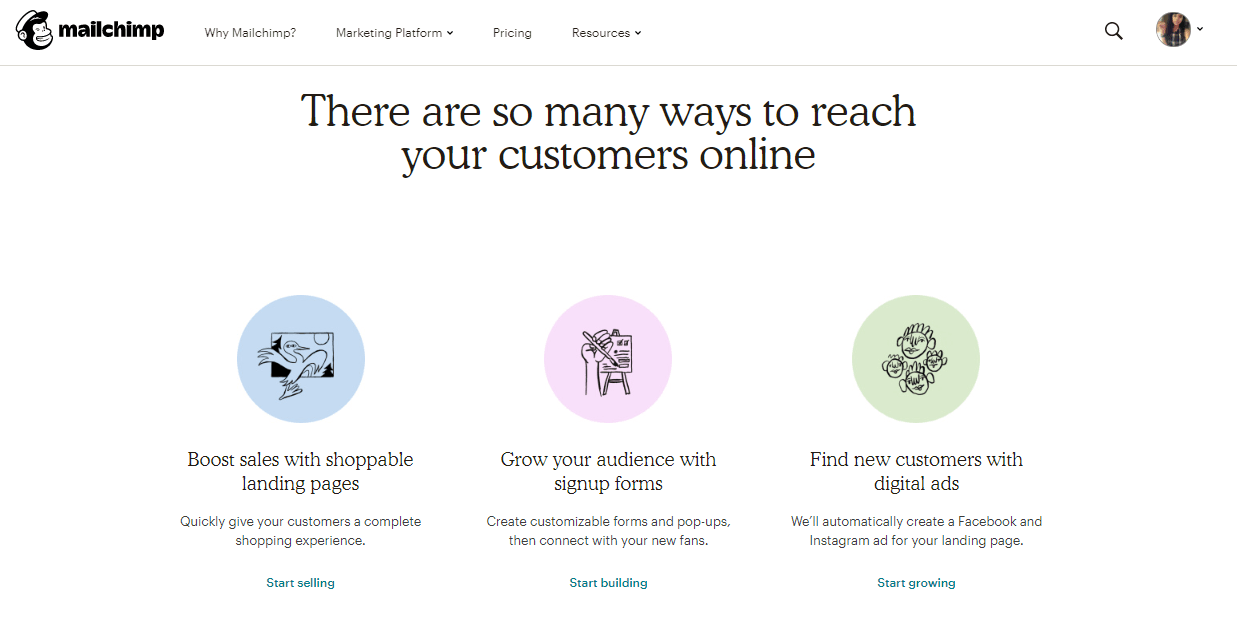 Recipe submission sites for Food Bloggers
This is an amazing site built for food bloggers to share their talent with the world. You can submit your magical recipes on this site and according to some bloggers, you are likely to receive good traffic to your website too. So, if you want to make a presence on a recipe sharing community along with driving eyes to your blog, this is an option you should consider.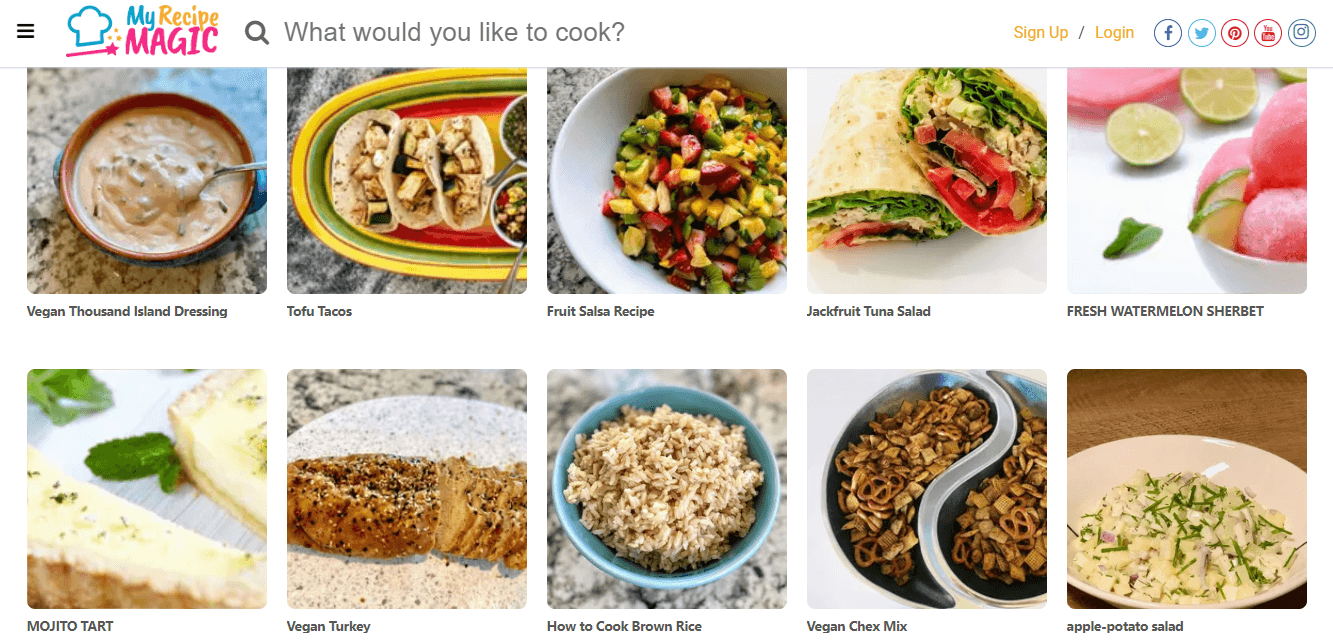 Another great platform for sharing your recipes is Foodgawker. You should know that before your recipe actually gets posted, you will have to send it in for a review to Foodgawker. They will analyze the photos and post them only if they look appealing.
Some tips to increase your online presence as a food blogger
Many Facebook groups are made for the food blogging community & food marketing, where you can join and share your blog links.
When you share content on Instagram using Instagram Post Scheduler, make use of the Instagram filters and GIFs available in the story-sharing options to make it more attractive.
Join the food blogging associations in your city to make your website reach a more local audience.
Attend

online food blogging conferences to connect with other bloggers and brands.

Food blogging podcasts are an exceptional way to learn actionable productivity tips and tricks for your blog.
To sum up,
When you finally decide to take food blogging as a career, give your complete dedication to it, use all the lovely free resources available, and promote it through automotive marketing!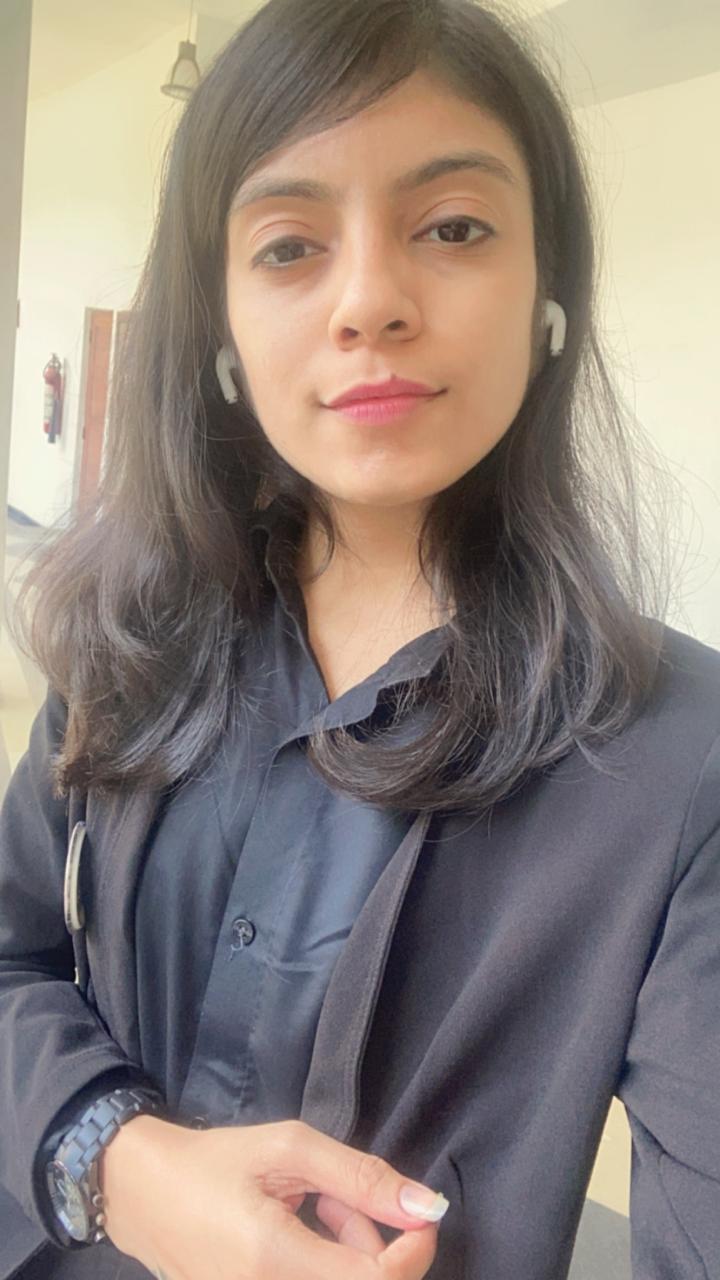 Amaiya Rathi is a Senior Content Writer at RecurPost. She helps RecurPost communicate with their readers in their own language. Whether it is the web copy, social media posts or blogs, Amaiya has worked on all aspects of copywriting. You can reach out to her at [email protected].