Have you ever thought that you might be able to achieve all your digital marketing goals if you had access to the best tools available in the market? Or are you simply confused between the endless alternatives available?
There are many digital marketing tools available these days. It is, in fact, difficult to know where to start. Every tool requires the investment of your precious time (and some tools require money too). Choosing the wrong tool only to find its uselessness and then trying another tool can be a complete hassle.
Your business needs the ability to focus – to target its time, energy, and resources into one goal. In the wrong hands, digital marketing tools are nothing but a distraction from the primary goal. And in the right hands, a curated list of social media scheduler can streamline every part of the business's digital marketing strategy.
That's what this list of tools is all about. The ultimate combination of digital marrketing tools will enhance your overall strategy. By using these tools, you can automate most of your tasks and generate more results in less time.
From finding relevant keywords to obtaining free stock images, from content curation to social sharing – this list will give you tools to simplify all of your daily digital marketing tasks.
We are going to have a look at the features of the following 12 digital marketing tools:
Ahrefs
RecurPost
Visme
Biteable
Mail Chimp
Google Analytics
Feedly
Yoast
Unsplash
Crazy Egg
Snov.io
TemplateMonster
1. Ahrefs – A keyword research tool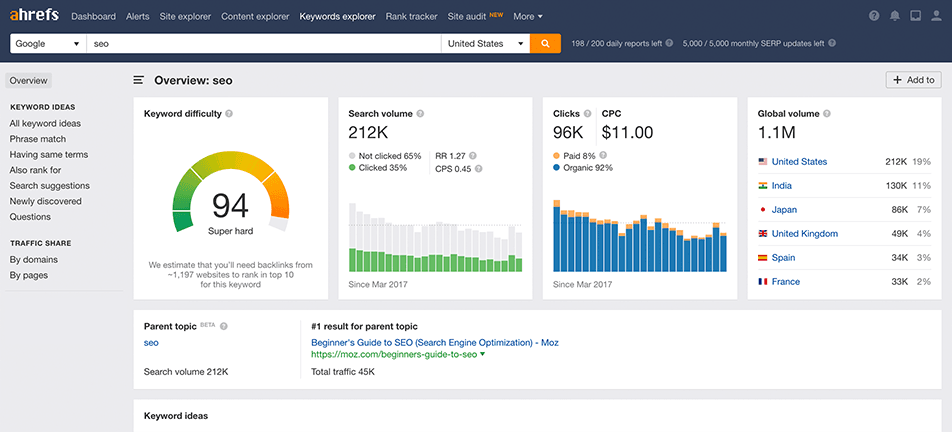 Ahrefs is one of the best SEO tools available for Digital Marketing Strategy and SEM. It's because you can learn everything about your competitors, research backlinks, keywords, rank tracking, site audits, and content. Here's what you can do with this tool:
Find low-hanging content opportunities by seeing the high traffic pages of your competitors.

Search how your competitors are acquiring backlinks, and implement the same for your business.

Find out low competition keywords that have a high traffic and search volume.

Find critical SEO issues that may cause damage to your website's performance on Google.

Search for guest blogging opportunities.

Check your website's ranking progress with the rank tracker.

Find and fix all the broken backlinks.

Find your competitors broken pages to uncover link building opportunities.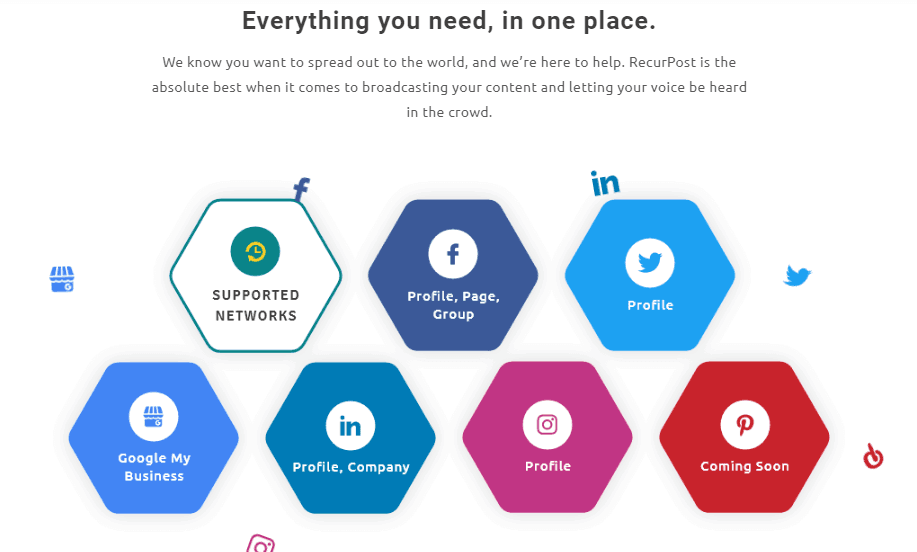 RecurPost is a social media scheduling tool using which you can take your social media marketing strategy to the next level. It allows you to manage multiple social accounts from the same platform and supports Facebook, Instagram, Twitter, LinkedIn, and Google my Business profiles. Some of its features include the following:
Scheduling posts ahead of time.

Bulk scheduling and editing through an easy drag-and-drop editor.
Recommends you the best time to post on social channels by analyzing the engagement levels of your followers.
Recycle your content from the social media calendar multiple times to reach new audiences and increase traffic.
You can schedule Facebook posts to interact with your audience through posting on your profiles, multiple groups, and business pages.
The tool also allows you to schedule Instagram posts on your business and personal profiles to create a consistent presence through images, stories, and reels.
RecurPost lets you schedule LinkedIn posts on your personal and business pages to reach out to global leaders in your industry. It is also possible to schedule tweets using RecurPost to appear at the best time.
It works well as a Pinterest scheduler for those who want to create a visual impact through their marketing campaigns.
RecurPost also supports posting on your GMB Business listing. It is possible to schedule Google Business Profile posts with a call to action button.
It offers an app that makes it super convenient to manage your social accounts on the go.
It offers a Google Chrome plugin; Google

alerts feature, White-label reports, and advanced analytics.
3. Visme- A designing tool

Visme is basically a web-based designing tool that has both free and paid plans. Its drag-and-drop interface makes it easy for everyone to create outstanding graphics for every occasion. With the following list of features, it becomes one of the must-have tools for every digital marketing professional.
A stock library containing over millions of photographs, illustrations, and graphics.

Completely customizable templates for preparing Posters, Banners, Brochures, Creating Invoices, Flyers, Presentations, Social media posts, Resumes, and a lot more.

Vast selection of fonts.

Advanced photo editing tools that allow users to add text, colors, stickers, frames, borders, etc.
4. Biteable – A tool for making videos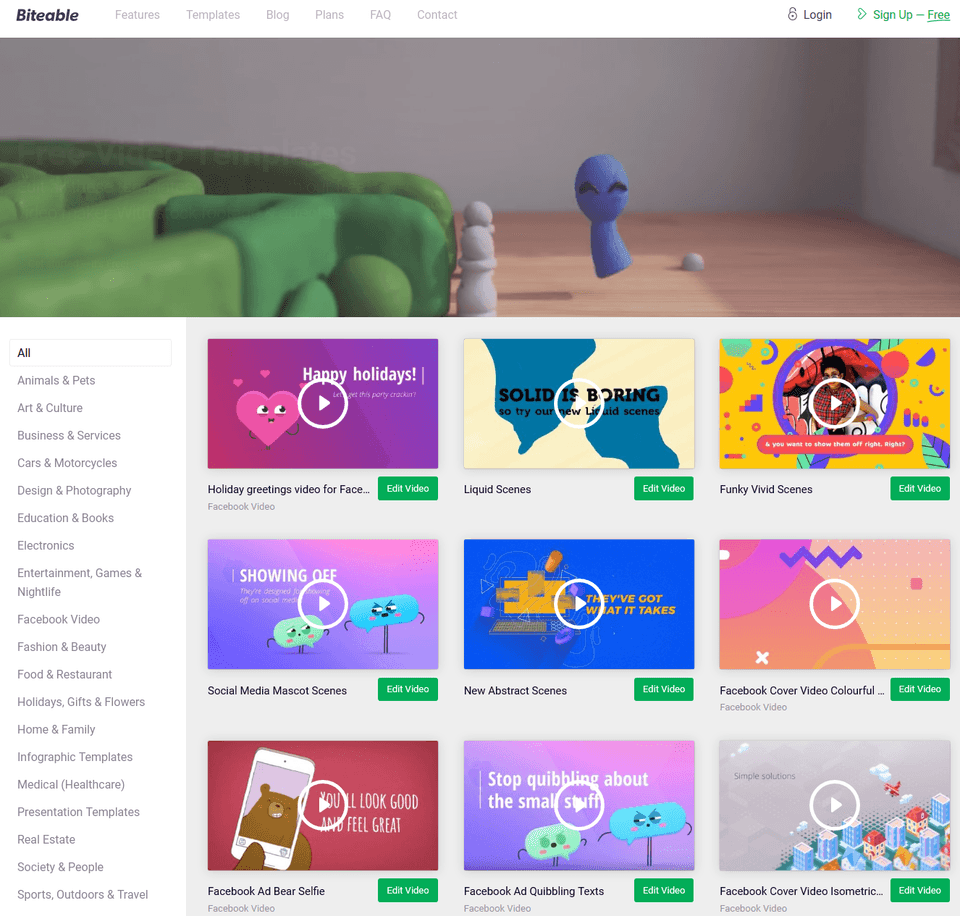 Biteable is a platform that makes it easy to create business videos using pre-designed templates and stock footage. Video marketing is a great way to engage with your audience and produce optimum results for your digital marketing KPIs. Biteable is free to use but the free videos contain a watermark at the corners.
It provides templates of 3-5 seconds. You can combine different scenes to create a story.

For each scene, the content, length, and fonts are editable.

Different styles are available, such as infographics, animation, clay, etc.

You can change the color palette of the scenes, add text and audio, and customize it completely according to your needs.
5. Mail Chimp – A tool for email marketing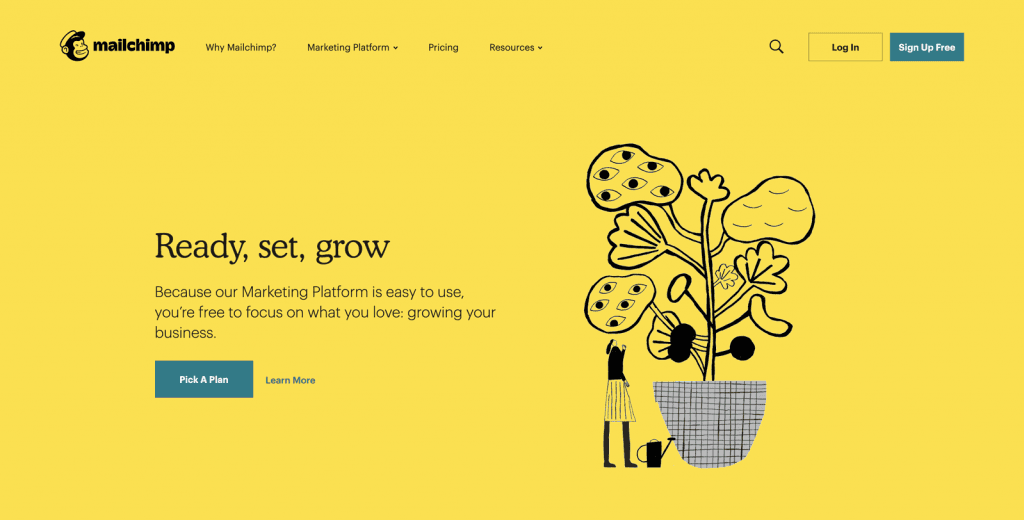 A marketing automation platform, Mail Chimp allows you to create, send, and analyze email campaigns. Small businesses and e-commerce retailers can grow their business substantially by carrying out email campaigns through Mail Chimp. Here are some of the features you get out of this email marketing tool:
Ready-to-use wide selection of campaign templates and email designers.

Personalize each and every mail with the use of merge tags.

Distribute emails according to the time zones of your subscribers.

Analyze each campaign's performance with the comparative data reports.

Share campaigns across social networking sites by connecting them to Mail Chimp.
Read More: How To Become a YouTuber?
6. Google Analytics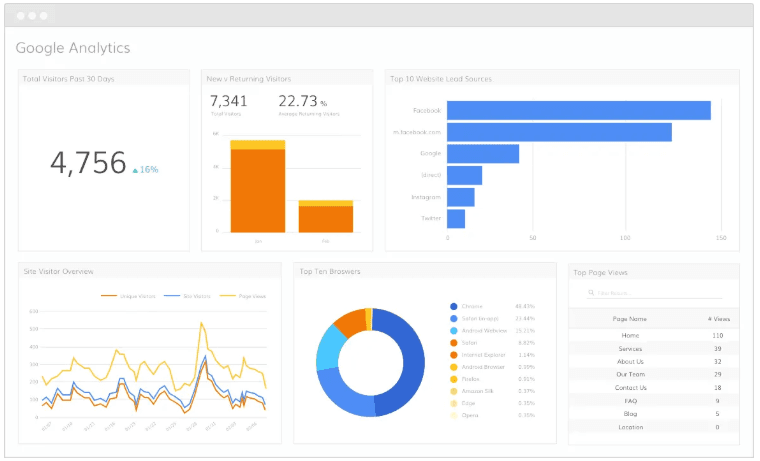 Google Analytics is probably amongst the most known analytics tools on this planet for digital marketing professionals. It can be of great help to understand and improve your website and channel performance. Taking leverage of the best features will surely take you ahead of your competition.
Track all your AdWords campaigns and how they perform.

Find out exactly how each section of your website is performing.

Discover profitable keywords for SEO and PPC.

Optimize experience for site search visitors.

Real-time reporting of your ad campaigns.

Availability of custom reports to access data whenever required.

Set up custom alerts to never miss anything important.
7. Feedly – A tool for content curation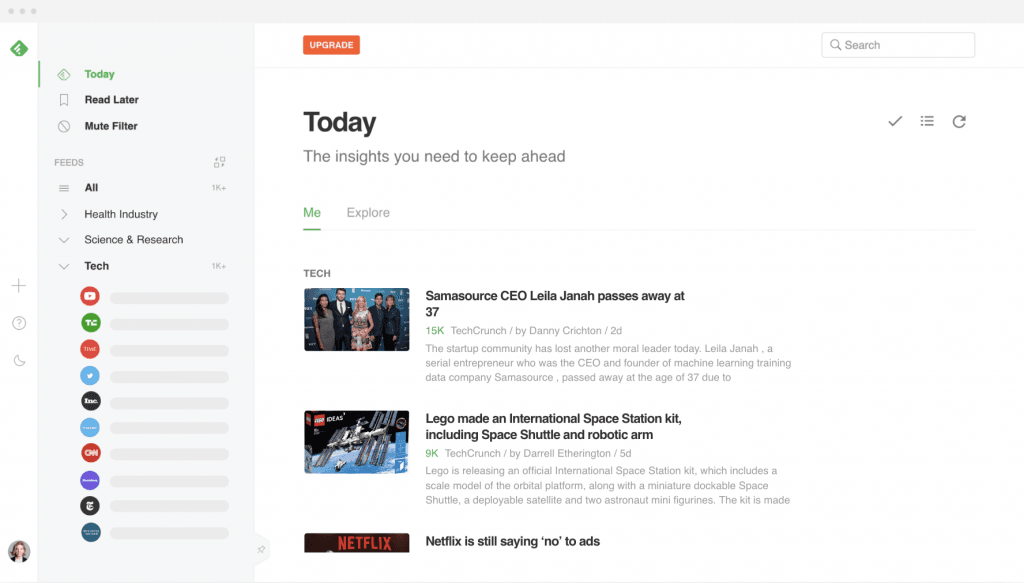 Feedly is a news aggregator software that can be used on various browsers as well as android and iOS platforms. It is also available as a cloud-based service. Using Feedly, you can compile feeds from a variety of online sources, customize them, and share them with others. This makes it the best tool for content marketing. Some of its features are:
Gather, collate, organize, and consume web content in a single place.

Apps are available for android and iOS users for ease of use.

It brings together your preferred sources of content, blogs, publications, news outlets, and YouTube channels.

Link it to Google alters. It will send you notifications for the best content according to your preferred keywords.

Save article links for future reading.
8. Yoast – A SEO tool for WordPress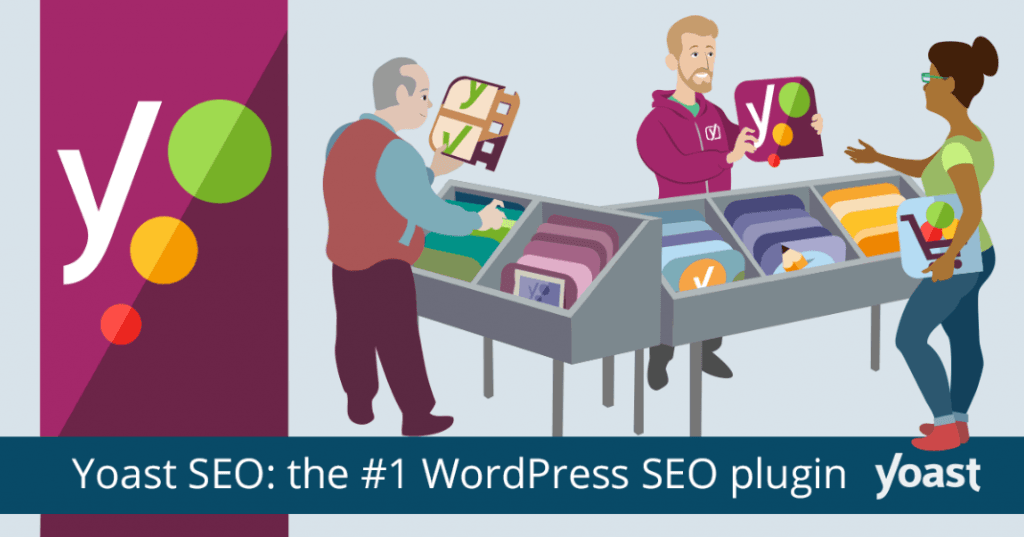 A majority of people prefer using WordPress to develop their websites. And Yoast is a plugin that will help you in optimizing your website's SEO. It offers a wide range of parameters that will enable you to correct your SEO and the Readability of blogs and articles.
Set the keyphrase, SEO title, and Meta description for blogs and articles.

Check the count of keyword density according to the number of words in the blog.

Analyze the readability of the copy you wrote and calculate the Flesch Reading Ease score.

Immediately mark the added links as no-follow or do-follow (sponsored) while you're writing the blog.

Set a primary category for your post, and determine the taxonomy for every single page on your website.
9. Unsplash – A source for free stock images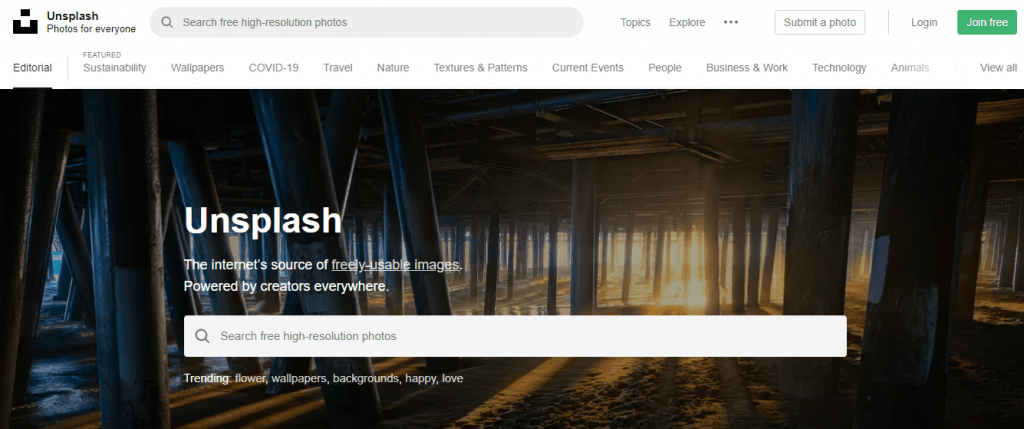 We are including this Unsplash in the list of digital marketing tools because no article or blog is complete without images to compliment the words that you have written. They make your write-up interesting and hook the attention of viewers to your blog. But, shooting or finding relevant images is not always easy. It takes a lot of time and energy for creating images. Thus, when you don't have that time, using royalty-free stock images is the best option available. Unsplash provides you with thousands of high-quality free stock images that you can use for personal as well as professional purposes. These images can be used, edited, and uploaded without taking any kind of permission from the provider.
10. Crazy Egg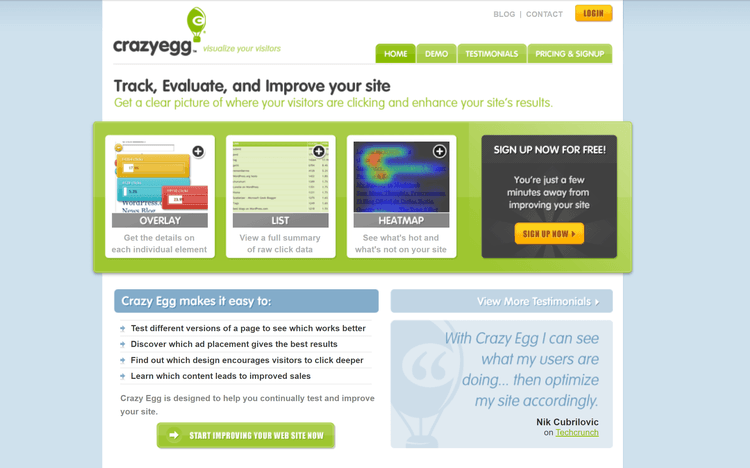 Crazy Egg is software that will let you know what's working with your website and what's not. It provides you with eye-tracking tools such as Heat map, Scroll map, Overlay, and Confetti to track a website's operation. This helps you to understand your customers' interests. Thus, you can boost the profit from your website without spending countless hours on IT-related issues. Here are some of its features:
Its heatmap lets you know where users clicked on your website.

The scroll map will tell you how far people are scrolling on a particular page and where they are stopping.

The overlay report shows the number of clicks on every element on a page.

Confetti enables you to distinguish between all the clicks you get on your website. They are bifurcated by referral sources, search terms, and more.

Track all the data on desktop as well as mobile phones.

Maximize leads and sales by focusing on the pages and elements that your visitors like. It is also very important when creating a website, or landing page, to pay attention to the user-friendliness of your website theme
11. Snov.io – Email drip campaigns tool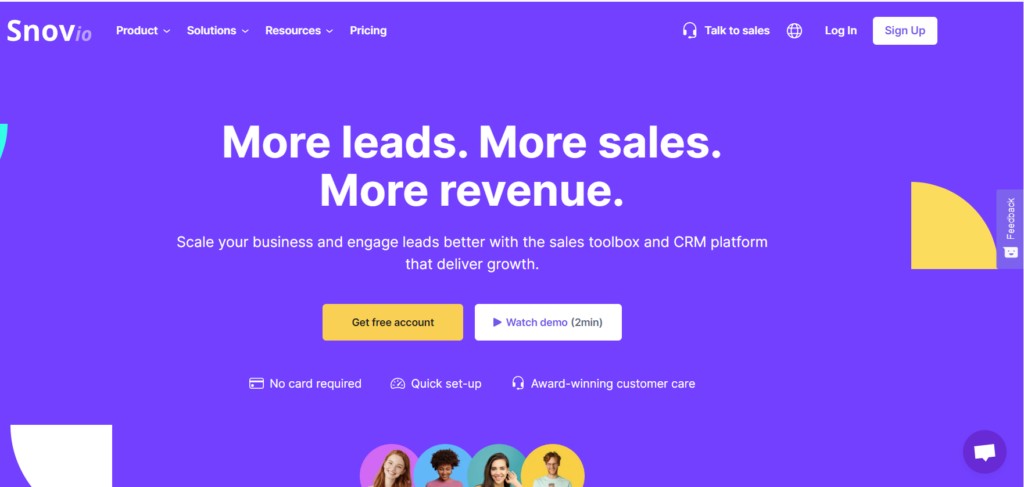 Snov.io email drip campaigns tool offers a drag-n-drop builder, template library, personalization options, and A/B testing opportunities. Crown it all with email analytics, and you'll get the combo that may dramatically change the way you've sent bulk emails before, in a good sense. Users love Snov.io email drip campaigns because this tool allows for creating complex chains of email sequences within the shortest time, programs email sending up to the desired schedule and helps to create highly personalized email messages owing to variables and integration with Hyperise.
Lead generation tools for automated funnel replenishment
Free email verification for database upkeep and better deliverability
Drip email campaigns to send bulk email follow-ups for free
Lead tracking using tags
Multiple pipelines
Automated team management tool
Warm-up email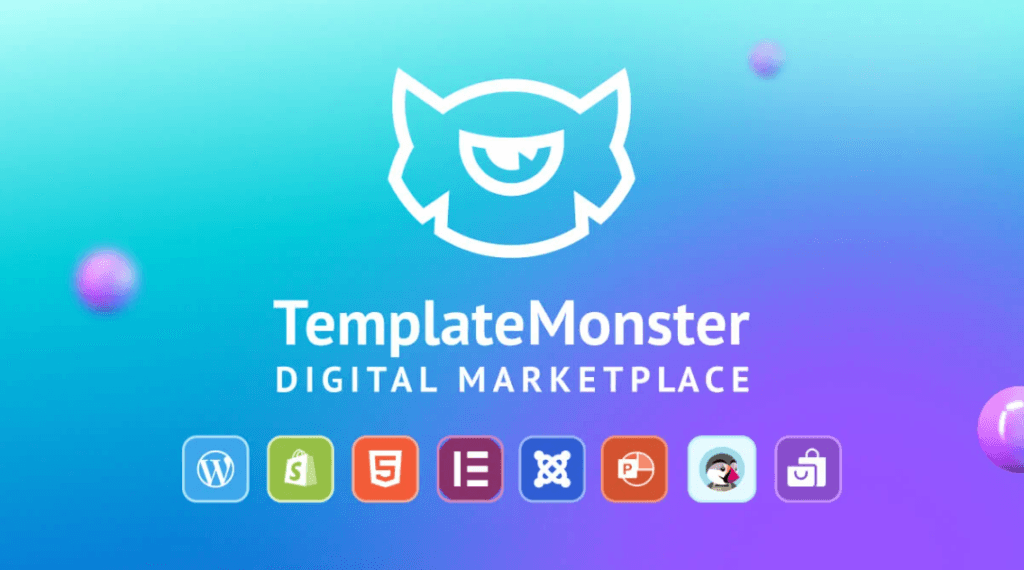 TemplateMonster is a comprehensive website theme provider that offers a vast collection of ready-made templates for different niches and industries. It offers flexible options for customization and integration with various CMS platforms, making it an ideal solution for digital marketers looking for professional website templates.

Wide range of templates: The platform offers a vast collection of templates for different industries, such as creating invoice, making it easy for users to find one that suits their needs.
High-quality designs: The templates are designed by professional graphic designers, ensuring they are visually appealing and high quality.
User-friendly interface: The platform has a user-friendly interface that makes it easy for users to navigate and find the templates they need.
Customization options: The templates can be easily customized to meet the user's specific needs.
Affordable prices: The platform offers templates at affordable prices, making them accessible to businesses of all sizes.
Regular updates: The templates are regularly updated to ensure that they remain relevant and in line with current design trends.
Multiple file formats: The templates are available in multiple file formats, including HTML, PSD, and Sketch, making them compatible with a wide range of platforms.
Customer support: The platform provides excellent customer support, making it easy for users to get help when they need it.
Easy to use: The templates are easy to use, even for those who have limited technical knowledge.
Mobile-responsive design: The templates are designed with mobile responsiveness in mind, ensuring that they look great on all devices.
The Bottom Line
Digital marketing has now become an inevitable part of business growth strategies. As a brand on social media and on the internet overall, it is getting increasingly difficult to bring your brand in front of the right people. Using the right combination of digital marketing tools will not only make your tasks easy but will also help in increasing your conversion rates. You can pick any of the sendible alternatives & free hootsuite alternatives. They will help you address your website's and social platforms' tiniest issues.
So, which tools are your favorite for carrying out digital marketing tasks for digital marketing services? Let us know in the comments section!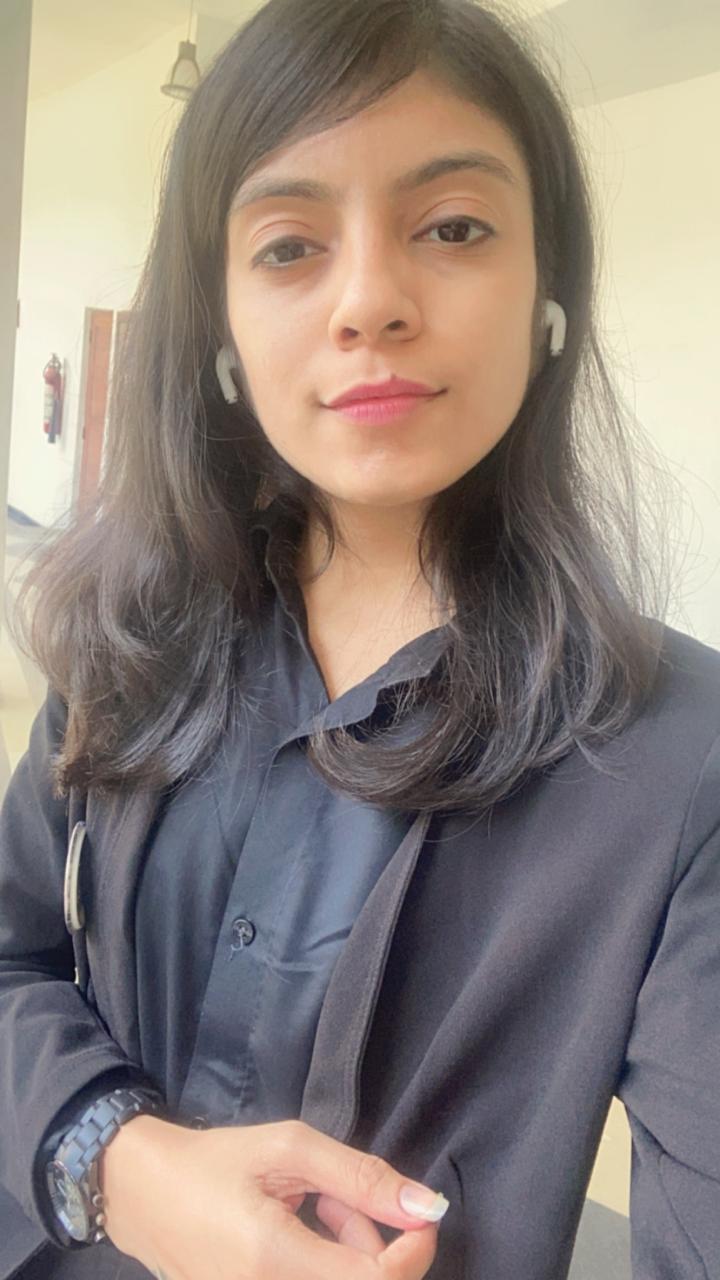 Amaiya Rathi is a Senior Content Writer at RecurPost. She helps RecurPost communicate with their readers in their own language. Whether it is the web copy, social media posts or blogs, Amaiya has worked on all aspects of copywriting. You can reach out to her at [email protected].