Thanks to the digitally connected world we live in right now, there are hundreds of ways in which you can market your gym business online. When it's to online fitness marketing, you can run quite fun and interactive campaigns to keep your audience engaged.
With the right social media scheduler, you can promote your gym business to the targeted audience where that spends most of their time online. There's no doubt that you already might have put a lot of time and money into designing your gym membership marketing strategies. But the right tweaks in your strategy can help you save both.
We know that finding the time to market your gym business can be difficult, but is just as important as maintaining your gym in the first place. Whether you are just starting with your gym business marketing or are already a seasoned marketer, we have made a list of 12 easy fitness marketing ideas that will help you escalate your customer base quickly.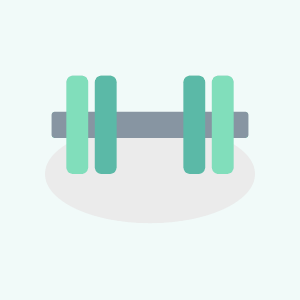 Build a strong social media presence for your gym with RecurPost
Automate your posts, maintain consistency, and attract potential customers with captivating content!
Here's an overview of the tips we are going to discuss in this blog:
12 Tips to market your Gym business
1. Create a blog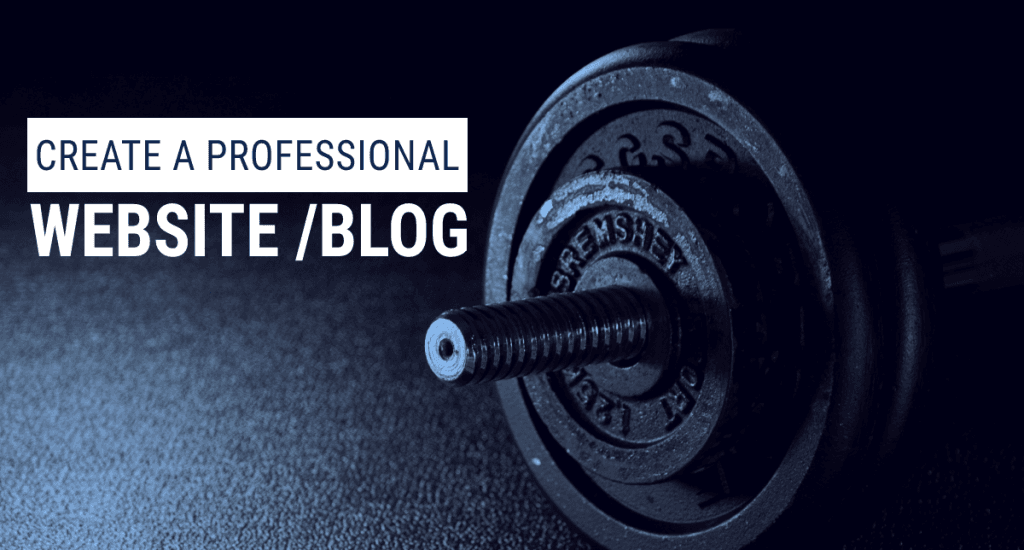 Some marketing ideas that don't cost much can still do wonders for small businesses. Starting a blog is one of them. It is super affordable yet highly effective. The benefits of running your own fitness blog are in abundance.
A blog will allow you to stay in touch with your existing as well as prospective clients, share advice and tips related to fitness, talk about events at your gym, and much more. You might not be able to see any visible monetary benefit coming from your blog, but it will help you establish yourself as a fitness expert in the long run, which will eventually drive in more customers to your gym.
You can write about a plethora of topics like the fitness products you recommend, best workouts to do at home, workouts without using any equipment, foods for gaining healthy weight, etc.
2. Work on local SEO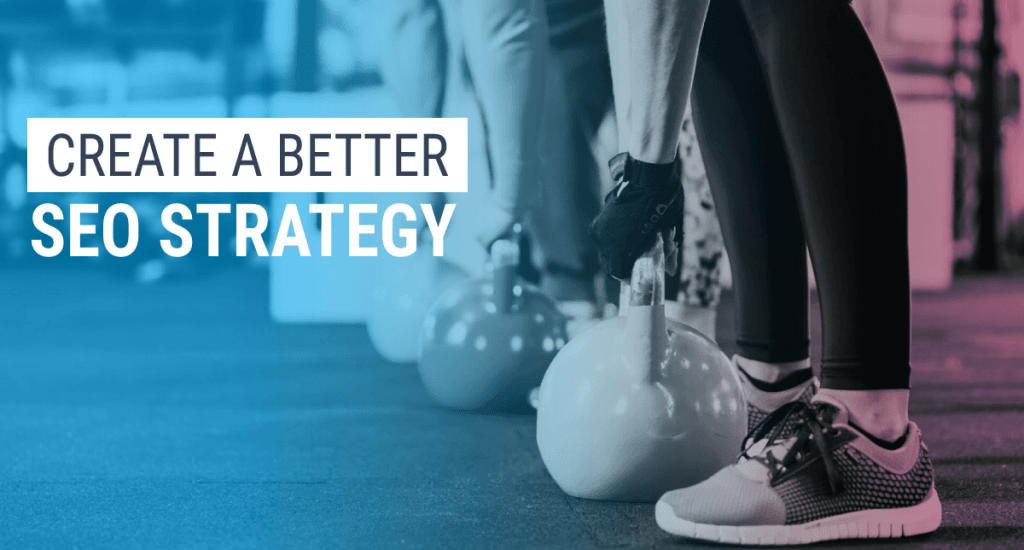 People are actively looking for new gyms in their area or when traveling. When they enter the name of a gym or a gym in their city, Google returns a list of gyms that are registered with Google my Business. Thus, creating a GMB listing and optimizing it for SEO is something that you'd want to do as soon as possible.
Local SEO is one of the cheapest fitness marketing methods for your gym business because it's free, and if you start ranking higher in search results, you will make enormous returns on investment.
To optimize your website for local search, you'll need to use local targeted keywords in your personal blog or in your gym blog business and website content, have consistent NAP (name, address, and phone number) across your website and citations, create a large number of local citations, and get a Google My Business listing.
3. Be active on social media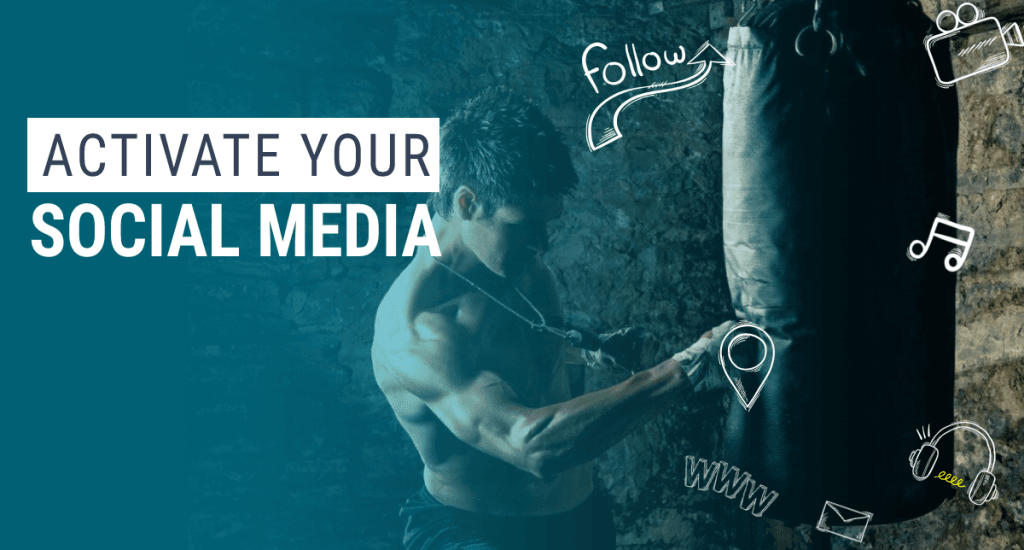 Emails and blogs are ways to create a one-way interaction. However, you need to go beyond that. The best way to maintain contact with thousands of people simultaneously is by staying active on social media.
Social sites like Twitter and FB help you share news and updates, ask for feedback, and solve customer queries. On Instagram, you can post pictures of your gym, and your clients working out behind the scenes, do live sessions, write motivating Instagram captions, etc.
You can use a social media scheduler to automate everything if you think it is quite difficult to post daily on multiple social media platforms. RecurPost is one such tool that allows you to schedule months' worth of content in advance on all major social sites. Using it, you can also schedule your content for the best times to post on social media, bringing maximum engagement to your posts with unique features such as social media bulk scheduling.
With RecurPost, you can schedule Facebook posts and schedule Instagram posts to engage your audience with entertaining posts. It is possible to post on your profiles, pages, and groups on Facebook. You can post on your personal and business profiles on your Instagram account.
You can schedule tweets with RecurPost by creating variations. RecurPost enables you to schedule LinkedIn posts on your personal and business pages and start networking with global leaders in your industry.
RecurPost is the perfect Pinterest scheduler for you if you're big on visual marketing. It also allows you to schedule Google My Business posts with CTAs of your choice, which helps improve your business ranking on google.
4. Launch a summer marketing campaign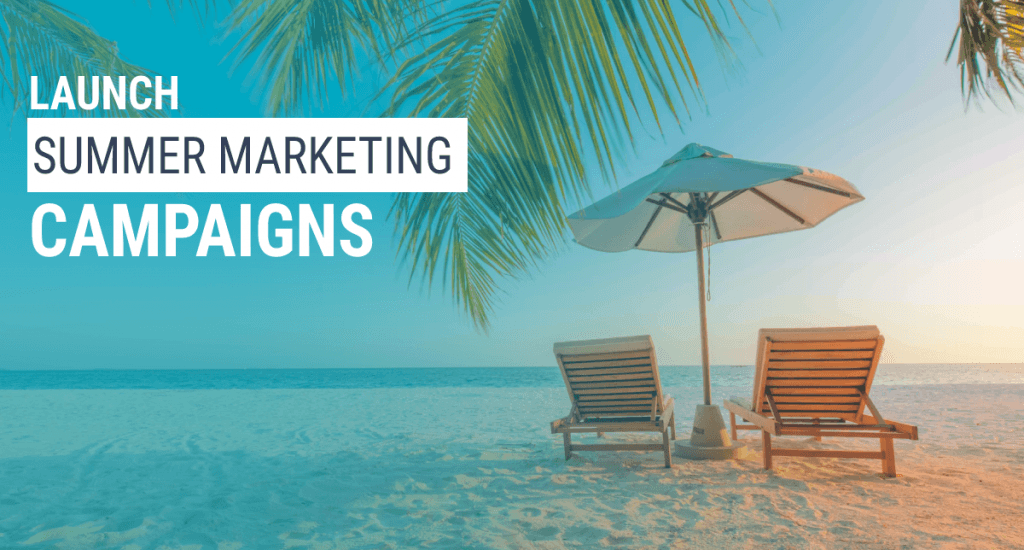 According to a survey done on gym membership patterns, 80% of people who join a gym in January cancel their membership after 5 months. Thus, you need to think beyond the January/New year marketing campaigns.
We all know that January is one of the strongest months of the year for new member signups. Still, if you don't involve and engage members and reach out to new members during the year, your January performance might turn into a revolving door dilemma for your gym business.
Summer can be a key time for marketing, especially for Gym business Book authors. Spring break, getting that beach body, cookouts, swimming, vacations, cruises, weddings, class and family reunions, and other special events – all happen around summer! Take advantage of this and run marketing campaigns around these ideas to attract more signups.
5. Collect customer testimonial videos
83% of marketers have found out that videos receive more engagement than still images on social media. Thus, collecting and adding video testimonials of customers to your website and social media accounts can help you drive leads for your gym business.
Unlike a text testimonial or review, videos evoke emotions, connect with people at a deeper level, and tells a story. Doesn't matter how long or short the video is, it is bound to engage more people. These videos work well for your brand and portray that your gym cares about its customers. A survey done by BrightCove says that 53% of consumers interact with a brand after seeing one of their videos on social media.
6. Host fitness webinars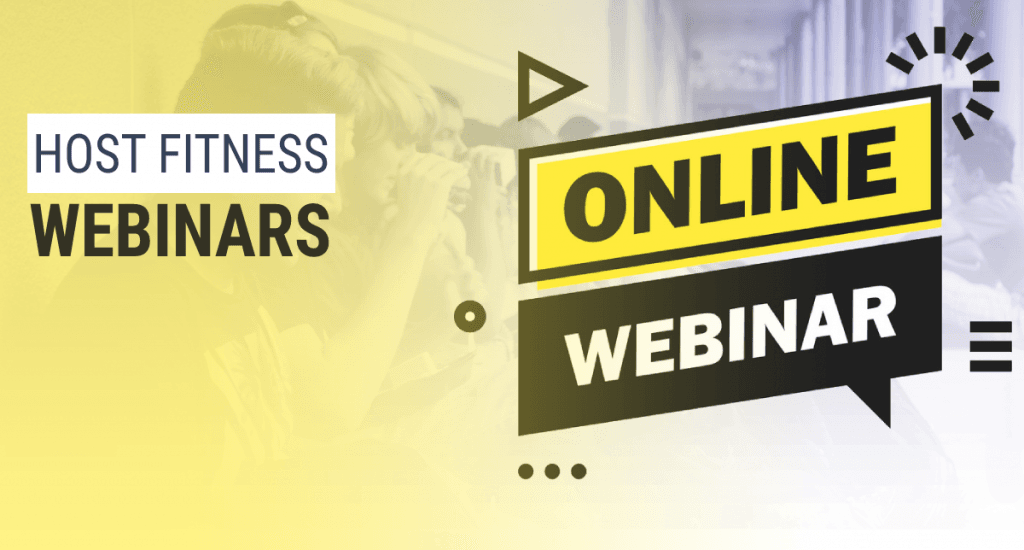 The power of multimedia is widespread and it is an amazing way to promote your gym business too. What's better than showing how your gym produces results and giving people a glimpse of how your clients work-out and get in shape? Thus, you should consider hosting a free webinar where you can talk about fitness in general and also promote your gym business. 
This is one of the most effective ways to increase your brand's awareness. Not only that, but webinars can help you build trust, explain to potential customers any doubts, or even motivate them to join your gym the following day. When done correctly, webinars may quickly boost the number of potential members, which is why having the right technology to track leads is always useful. Think about using the best software for gyms that can keep track of leads and assist you in engaging with them while at the same time managing booking and schedules classes to keep everything in one place and enhance gym sales. Advanced fitness software should provide features for email marketing and provide overall financial insight.
You can talk about a new workout regimen that you are following or your trainers can speak about the importance of physical fitness. Doesn't matter what topic you choose for the webinar, make sure you host it straight from your gym itself. That way, you will be able to show off your gym equipment and your expertise at the same time.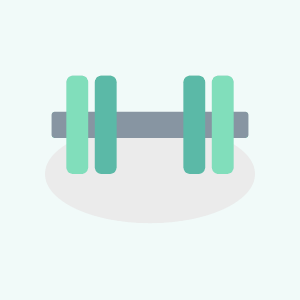 Build a strong social media presence for your gym with RecurPost
Automate your posts, maintain consistency, and attract potential customers with captivating content!
7. Start a referral program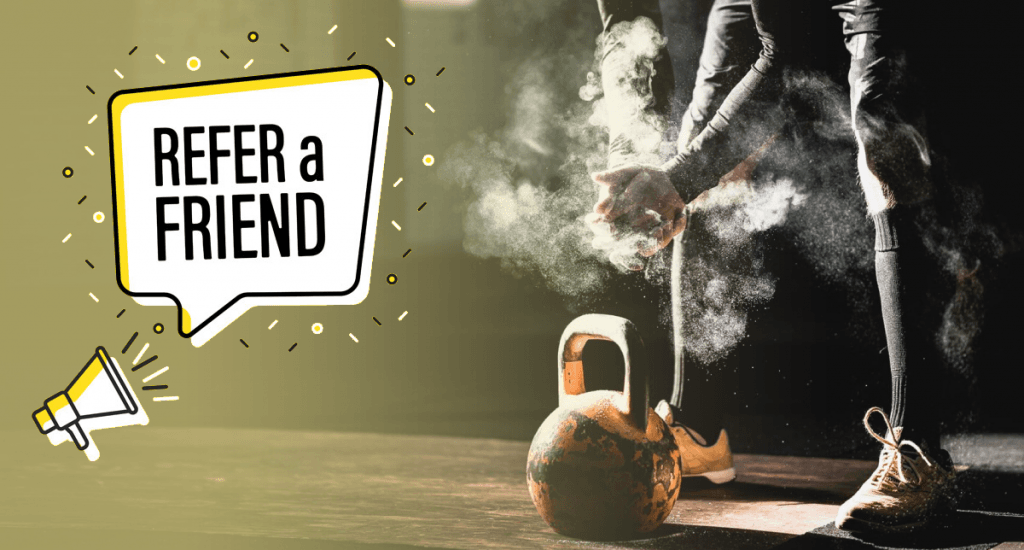 When you are operating a gym, your marketing ideas should focus on acquiring new customers and increasing loyalty among existing ones. Few campaigns are as effective at achieving these goals as rewarding members who refer new members to the gym. This is unlike all the other incentives – some offers might be appropriate for a certain time period only, whereas referral programs can run throughout the year.
The key to creating a good referral program for your gym business is to design it in a way that benefits you, your existing client, and the newly-referred client. This makes your clients feel special and provides a sense of value.
You may set up an online program in which users who recommend friends or family members have to pay a lower monthly fee or an upgrade to a higher fitness kit. Referral programs can prove to be one of the best marketing strategies for your gym business, so don't pass it up!
8. Conduct giveaways
Giveaways and contests can be very effective for your gym business. Well, who doesn't like receiving free products or services? Giveaways attract the audience, boost your online presence, increases your followers, and drives in potential customers. Some ideas for running giveaways and contests are:
Photo transformation contest:

People love to talk about their weight loss journey and others love to hear them, as they are relatable and inspires them to achieve their own fitness goals. Run this contest for 30-90 days so that people have enough time to participate. For prizes, you can give away some months of free membership of your gym.

Gym products giveaway:

If you have your own fitness clothing range, this is a great way to promote them. Some good alternatives to clothing are health supplements, energy drinks, protein bars, mass gainers, gym bags, personalized water bottles, etc.
9. A free training day
Build a landing page on your gym's website where non-members can sign up via Twitter, Facebook, or email to earn a free one-on-one workout with a personal trainer or to attend a class for free for a day. When people use this method to sign up, you will be able to collect their contact information and it will give you a way to contact them even after the free training.
Make them feel comfortable during the free training session. As they are just testing out your services, they need to feel that they fit in. Provide them with the best that you have, which will most likely turn them into your customer. Even if they don't sign up on the spot, you can always contact them in the future with discounts and offers.
10. Provide free nutritional planning
As a gym business owner and fitness expert, you already know that the right meal plans can help people in achieving their fitness goals. In fact, one of the biggest challenges that people face in their weight loss or weight gain journey is not having a proper meal plan in place.
Thus, you can attract new gym joiners by combining this offer with a personal trainer. Or, you can upgrade existing gym members by providing a personalized meal plan. This will foster loyalty and they will stick to your gym for a longer period of time.
11. Collaborate with fitness influencers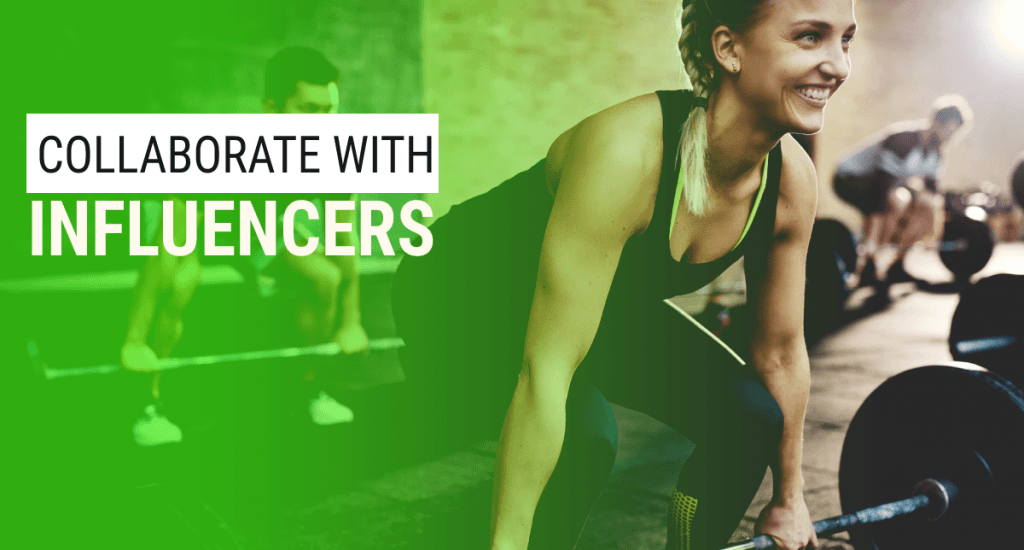 There is very little chance that you don't already know the concept of influencer marketing. However, for the record, an influencer is someone who has built a loyal following count on social media by posting content relevant to their field. 89% of marketers have claimed that influencer marketing has produced better returns on investments as compared to other marketing strategies.
For example, GymShark, the fastest-growing retailer in the UK, heaving used influencer marketing as a key strategy to reach its target audience. They collaborated with a lot of fitness influencers, including some high-profile people like Lex Griffin and Whitney Simmons. You need to do the same! It's not necessary to choose influencers with millions of followers, you can ideally begin with micro and nano influencers.
12. Use Gym Software
Using gym management software can be a valuable asset to gym businesses in terms of marketing. These programs can assist with scheduling, billing, and customer management, making it easier for gym owners to run their operations and improve customer satisfaction. This can lead to increased revenue and growth for the business. Additionally, some gym management system may include marketing tools, such as email marketing and social media integrations, which can help gym owners promote their business and attract new members.
Conclusion
Now that you know how you can market your gym business effectively start creating a strategy. On using the right methods and gaining a little experience, you will be amazed by how easy it is to market online. It's time to kickstart your gym business marketing campaigns and transform your leads into healthy brand ambassadors who constantly talk about how your product or service changed their lifestyle and overall health. How powerful is it, right? Meanwhile, give a complete try to RecurPost, which is one of the most trusted socialbee alternatives. With unique features such as Hashtag management, Bulk scheduling, RecurPost is amongst the best free hootsuite alternatives in the market.
P.S. To streamline your social media and maintain a consistent presence across all platforms, take RecurPost's 14-day free trial now!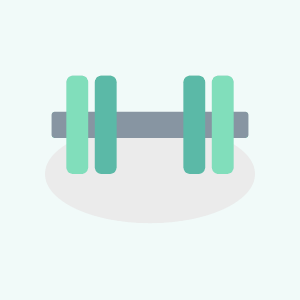 Build a strong social media presence for your gym with RecurPost
Automate your posts, maintain consistency, and attract potential customers with captivating content!
Frequently Asked Questions
1. How do I promote my gym on social media?
First things first, stay consistent and post almost daily on your social media accounts. Don't just keep on promoting your gym business – focus on providing value to your target audience. Provide tips, meal plans, share behind-the-scenes, client testimonials, memes, etc. You can also conduct giveaways and contests regularly. You can prepare a content calendar and use a social media scheduling tool like RecurPost to automate your accounts and keep your social profiles always active.
2. How do I attract more members to my gym?
The 12 tips listed above will enable you to successfully attract members to your gym. In a nutshell, stop competing with others and find out your own unique selling point. Creating a killer website and provide informative blog posts. Maintain a consistent presence on social media and conduct giveaways or contests frequently. Take advantage of the seasonal swells, provide a free day of training or a gym pass for a week. Collaborate with influencers and promote your gym business to a well-targeted audience. Collect video testimonials of existing customers and post them on social media channels to build trust and attract more people to your gym.
3. How can I make my gym stand out?
Gymming is all about the experience. The results that you provide speak for themselves and make your gym stand out from others. Some essential tips for staying ahead of your competitors are:
– Provide excellent customer service
– Have a unique mission statement, brand, and logo
– Maintain a consistent presence on social media
– Share your success stories through client testimonials
– Have new initiatives and offers for customers
4. How do I sell more gym memberships?
Selling more gym memberships is a matter of how you build relationships with your existing and potential customers. While contacting potential leads, give them all of your attention. Find out their goals and tell them how you can help in achieving those goals. Give people a virtual tour of your gym so that they know where they'll be working out. Run referral programs and offer discounts for people who bring in new customers. Follow the above listed tips to sell more memberships!
Amaiya Rathi is a content writer at RecurPost. She helps RecurPost communicate with their readers in their own language. Whether it is the web copy, social media posts or blogs, Amaiya has worked on all aspects of copywriting.