As a smart marketer, you must pull up your socks to keep pace with the rapidly evolving marketing ecosystem. To avoid lacking behind, keeping a constant eye on current trends in UGC and improving your marketing strategies continuously can do just the trick. A social media scheduler will always help you with this process of course. It will help you stay on top of everything related to your marketing activities.
All the top social media platforms like Facebook, Instagram, Twitter, Pinterest, LinkedIn, and YouTube will be highly beneficial and rewarding for your firm if you get your marketing right on these. As a marketer, it is important for you to know the dynamics of each platform if you want your brand to succeed on these. You can go to major social media platforms like Facebook and make your brand highly visible. You can schedule Facebook posts for that.
Did you know that more than 86% of companies use user-generated content for marketing while 92% of marketers find UGC more trustworthy than branded content? These numbers are not so surprising given the authenticity UGC brings with it.
So, what else does UGC brings in?
With UGC, you get to flaunt your product organically.
UGC has massive potential to turn inspirations into purchases.
UGC is highly influential and impacts users' purchase decisions.
This has led to a paradigm shift from traditional to new digital marketing channels to align with the technology-immersed customer spheres. One way to do this is by using User-generated content (UGC). It has evolved to become an effective engagement form and allows brands to build better customer relationships.
Your Guide to UGC:
What is UGC, And Why is it Important?
Ways UGC Helps Overcome Marketing Challenges
What is UGC, And Why is it Important?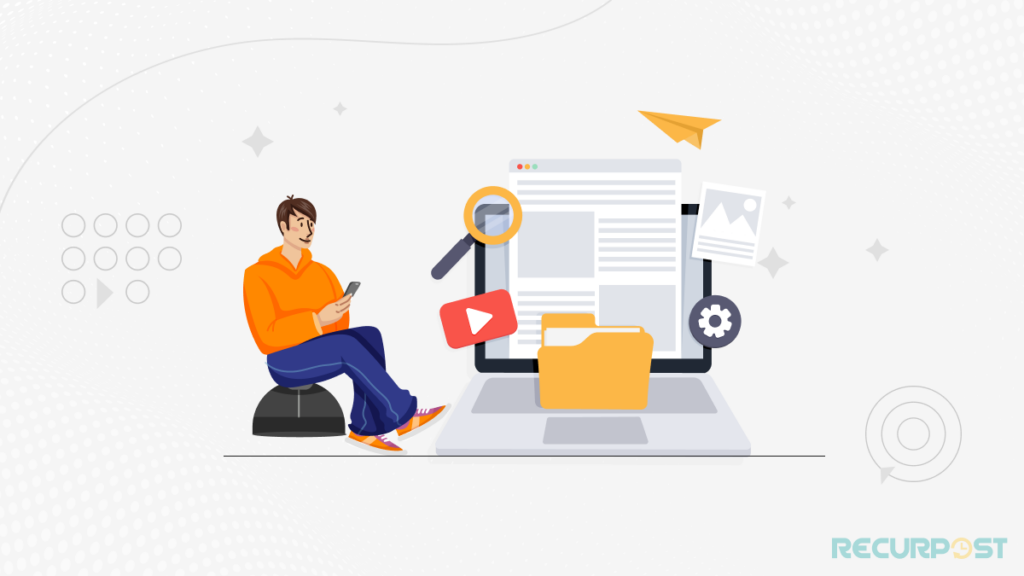 What is the first thing that comes to mind when you think about UGC? You guessed it right, just like the name suggests user-generated content (UGC) is content created in the form of images, videos, text, etc. where the content creators are none other than the brand's existing users. This can be posted on Instagram, Twitter, or any other social media platform.
But wait, stop right here! We've got a star product for you!
RecurPost is a social media management tool that will absolutely change the way you manage your marketing task. It will help you stay on top of your game as a marketer or an agency with its highly functional features like social media inboxing, Instagram story scheduling, first comment scheduling, the ability to create evergreen content, importing content from social, and much more. You can easily schedule Facebook posts, schedule tweets, schedule Instagram posts, and for LinkedIn, Pinterest, or schedule Google My Business posts.
The Benefits of UGC:
The way users consume is changing. Branded content will not work anymore. Users now have set criteria before engaging with a post or trusting a brand. They consider real-life experiences to determine whether the brand is worth their money.
1. Gives You a Better Customer Understanding
UGC is nothing but reviews and feedback users give to your brand. This provides more insights into what users like, and dislike, what their preferences and interests are, and much more. By taking UGC seriously, you can create a better customer-centric strategy.
Moreover, when brands track conversations and mentions, it is known as social listening. Brands then analyze what people say about them and improve their strategies to be more effective. Social listening is one of the best ways to get a better user understanding and eventually deliver the perfect experience.
How can we forget about negative reviews? As a brand, we cannot please every customer but there's a catch. Negative reviews shine a light on our weak areas. Moreover, this also initiates conversations with the users and helps build better relationships.
2. Bring Credibility
UGC's content creators are real people who have experience with the brand. They do not carefully manufacture the content before posting and show the product used in the most genuine way possible.
It establishes trust and offers social proof to your brand. It depicts how you treat your customers and how happy they are with your services, which eventually helps you get more clients for your agency.
Brands are in a cutthroat competition to be seen online, and the competition is fierce when it comes to grabbing audience attention. So, users have become more selective. Nowadays customers look for authenticity more than professionalism.
With UGC, customers can understand how real people use a brand's products and the way brands treat their users. UGC is evidence of how active a brand is, how popular they are in the market, and how happy customers are.
Moreover, it also shows how a brand takes criticism and reacts to negative reviews posted online. It shows a brand's dignity and values.
3. UGC is Unique
Every customer thinks differently and writes differently. With UGC, you might get content you haven't thought of before or something even your competitors haven't incorporated. Content in the form of text, captions, reviews, photos, etc., is from a common user's perspective and provides a fresh take on the brand.
UGC keeps it interesting and gives a constant supply of fun and exclusive content. This ensures interest and delivers engaging content as well.
4. It's Cost-Effective
Just when we thought about what more could UGC get, here's more. As a marketer, you must have a massive marketing budget to spend on a creative team and meet their requirements, however, with UGC there's little to no cost at all. You convert your existing customers into brand advocates and allow them to create content for you.
To make the most out of UGC, you repurpose it. Using someone else's content for your benefit, you need their permission. To achieve this, you can send out UGC rights permission requests, wait for their approval, and repurpose content ethically.
Users post reviews by choice and do not take up any space in the company's marketing budget. Isn't that a treat to the eyes and the pocket?
5. Drives More Traffic And Conversions
Traffic is the top most prioritized marketing KPI. Traffic and conversions go hand in hand, meaning with more traffic, more people come across your brand and significantly improve your conversions. They both need to perform equally well to maintain a successful strategy. UGC strengthens the brand, improves social traffic, boosts brand awareness, and builds a loyal customer base.
Oh, and guess what? UGC is SEO optimized as well, by getting social media into the equation. You get more reach, better engagement, and build trust. When Google rankings are with you, what more can you ask for? With better visibility, improved SERP rankings, and more discoverability you are seen and improve your traffic as well as conversions.
Best UGC Types And Examples
UGC is just like delegation. You source out brand-building responsibilities to reliable content creators- customers. It keeps your audience interested and helps build brand loyalty. You can use these various types of UGC in your marketing campaigns. Let's explore the various types.
1. Videos
Ever heard of America's Funniest Videos (AFV)? This brand capitalizes entirely on UGC. People, mostly families upload videos on their websites and they made an entire TV series out of them. They now get as high as 1 Billion views on their YouTube channel.
Apart from Youtube, with the introduction of TikTok, short videos became trending. Using the short video concept Instagram introduced reels while YouTube launched YouTube Shorts. Reviews in the form of short videos are far more engaging than any other content.
That's the power of UGC in the form of videos. They have been evolving this without any extra effort and at the same time feature their users keeping them happy and satisfied. What do you think their content creation cost is?
2. Reviews
Reviews and testimonials don't necessarily have to be text. They can contain images and videos as well it's better this way. Reviews can be positive and negative. You can also combine these and create Instagram carousels! Negative reviews can be turned into positive ones by simply responding on time and taking the necessary actions.
This also shows what the brand values, build trust, and piques the users' curiosity to know more about the brand. Moreover, google is the go-to place for users to post reviews. Wish to see how you can win more Google reviews? Tap here for everything you need to know.
3. Images
Reviews are usually in text form however, if users add images to their reviews, it helps potential clients even more. It gives them an idea about how the product looks in a normal setting instead of those professionally curated branded images.
You can create a branded hashtag for generating reviews and request your audience to post reviews with the hashtag. You can do a lot more with hashtags including increasing your online reach. Explore here!
With that, let's move on the understanding a few ways in which UGC can help overcome all our business challenges.
Ways UGC Helps Overcome Marketing Challenges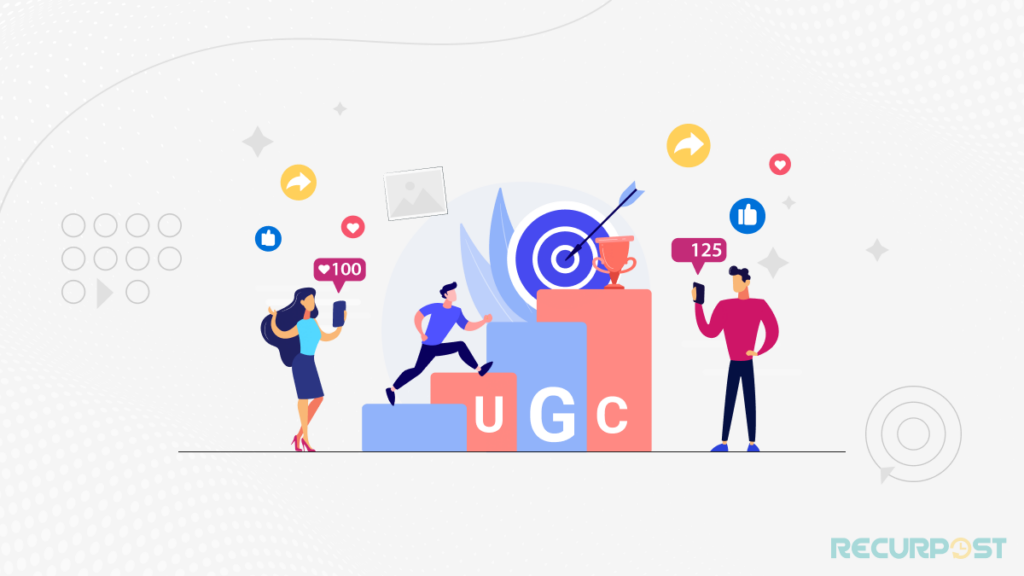 UGC is a two-way street when it comes to benefits. Brands get to build better connections and flaunt their products while users get the required attention allowing them to grow their following as well. So, let's discuss a few ways to use UGC to its full advantage.
1. Leverage UGC on The Website For Better Revenue
Use social media aggregator tools like the Taggbox widget to aggregate UGC from more than 20 platforms and embed social media feeds on the website. You get many features like:
Customization to edit the background, add CTA, changes, etc.
Moderation can be used to eliminate any irrelevant content.
The analytics option helps in monitoring the performance of the widget on the website.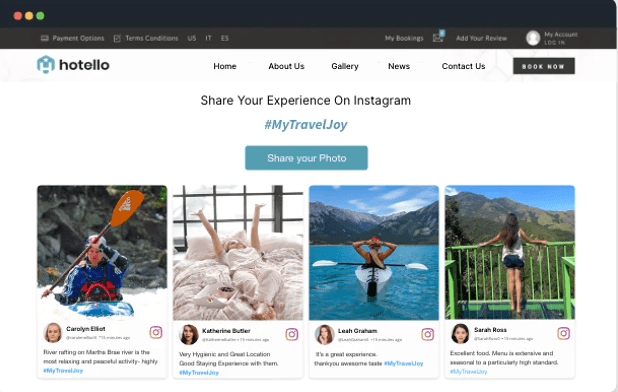 Using UGC and taking it one step further i.e. Website, you not only reach out to a larger audience but also inspire potential customers to purchase. This is just another way to sell more with UGC.
If you want to optimize UGC, you must first have a high-performing website. We encourage you to read more about LitExtension, a reputable firm that can aid you in quickly and easily migrate all data to the new platform. And now you have the highest-performing website of your own.
Your social media feed needs to be optimized to overcome revenue-related challenges by leveraging UGC. Here's how you can convert social media branding into sales. Click here, we know you want to!
2. Reschedule UGC On Social Media for Brand Awareness
One of the major challenges a brand faces is consistency on social media. A strong social media presence is critical to developing and growing as a powerful brand in the digital aisle.
Using social media management tools like RecurPost can help you manage your social media. Be it repeating schedules for fresh content, publishing visuals, team collaboration tools, analytics of your social media profile, etc., making it one of the most trusted free hootsuite alternatives and agorapulse alternatives in the market. Such tools are your one-stop solution. You can collect UGC and repurpose it on any social media platform using RecurPost. From scheduling posts to analyzing your reach and improving strategies for better engagement, everything can be done using this tool. You can schedule LinkedIn posts and it is also a great Pinterest scheduler.
Being consistent is one thing, but being unique is on another level. Well, UGC can help you with easy access to massive unique, and fresh content.
Your diverse audience creates different content; by sharing their reviews, you can build trust, improve awareness, expand reach, make yourself more discoverable, create customer-centric strategies, and deliver relatable content.
3. Run Hashtag Campaigns to Boost Reach & Engagement
Running hashtag campaigns on Social media is a game changer. You get massive UGC without any extra effort. Start by creating a unique hashtag, then request your users to post reviews using that hashtag, and finally aggregate all the hashtag content to repurpose on multiple marketing touchpoints.
Run contests to promote your hashtag. You can request your audience to use your hashtag in a post in order to participate. This is a great opportunity to get the desired UGC. Maintaining your brand name and keeping a steady flow of UGC running hashtag campaigns can help you stand out in this cutthroat competition.
Hashtags are extremely engaging and help your brand in many ways like:
Make your brand discoverable and reachable
Build a robust social media presence
Get better hashtag tracking and analysis
Improve conversions and revenue

4. Embed User-generated Content in Your Social Ads
If you are currently running social media or print ads but cannot see desired results. Wait till you add UGC to it. With UGC you can create inspirational and honest ads that the users can relate to.
We all know UGC drives engagement but did you know UGC can improve click-through rates up to 3 times?
These numbers suggest how cool UGC is. Now all you have to do is show how cool you are with UGC in your ads. Get your ads up and running with just a few adjustments and you will be good to go!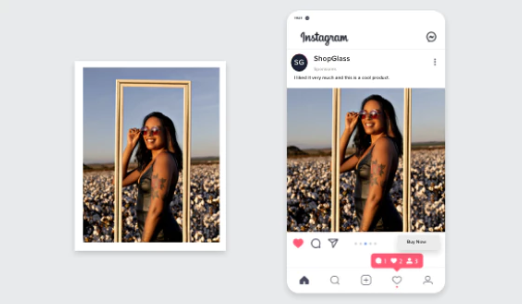 5. Promote Employee-generated Content
Request your employees to make videos or add visuals as reviews on websites, social media, etc. When you transform your employees into brand advocates, you establish trust and authority in the market.
Use platforms like Glassdoor to generate more reviews. With more reviews on such platforms, your brand not only improves authority but also gets an easy hiring process in the future. Use platforms like Google Workspace and Slack for better internal communication, keep the employees happy, and motivate them to review your brand.
When outsiders see that you see your employees as assets and value them, it instills a sense of trust. You can gain a lot of respect from others and get more candidates and gather trust from potential customers.
6. Repurpose UGC on Offline Channels
UGC usually helps online. People leave reviews and brands repurpose them on social media or websites. But people might not be clear about the offline benefits that UGC might give. Many brands find it challenging to bring UGC into their offline marketing.
Entice your visitors and create the perfect first impression as they come to your destination. Leverage UGC in your digital screens like a social wall, photo wall, or digital signage. Display what people say about your brand, what they love about your products, etc.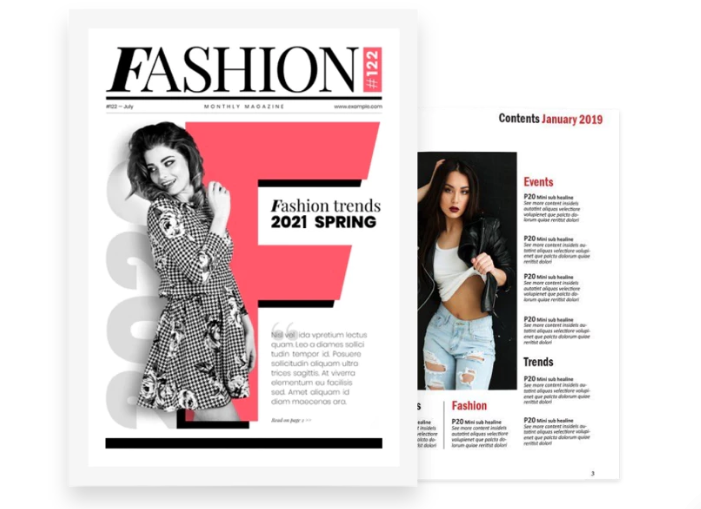 Display how users get inspired to use your product, what purpose it solves for them, and so much more. Various tools in the market can help you create social walls. Hold on to these tools, customize the wall, moderate its content, and display it without any additional effort.
7. Weave UGC in Your Email Campaigns
Social media aggregator tools can help you embed UGC in your email campaigns. Email marketing is a vital source to grow your business.
Email is one of the most used and effective lines of communication. It allows you to deliver offers, discounts, and deals, roll out personalized messages, and retarget and reduce cart abandonment. Email is also a good way to pitch your social media strategies to clients and you can learn how to write a social media proposal for that.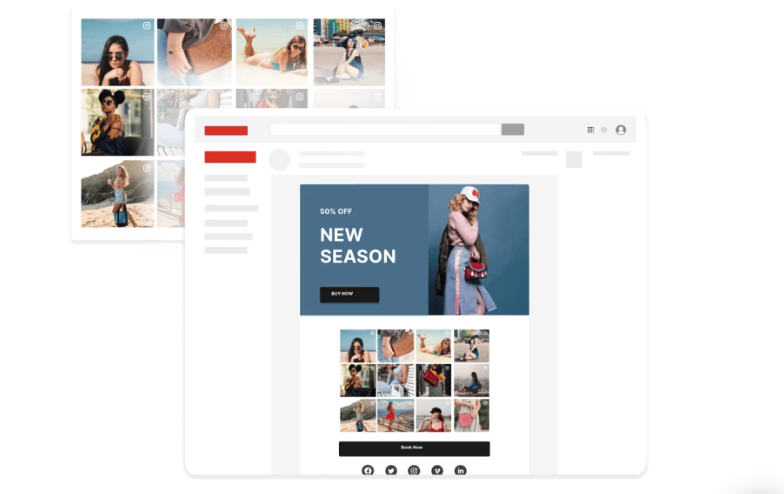 Instead of talking about how your brand can help them or the excellent benefits your products can offer, add UGC in your emails to display how your products are helping your existing customers. This adds a spin to your email strategy and delivers something unique and valuable to your subscribers. For a secure email experience check out what is DMARC and enable email security protocols. It will minimize a range of email-based threats while reporting on failed email delivery attempts
8. Invest In UGC Creators to Sell More
People often get confused with UGC creators and influencers. UGC creators are people a brand hires who give them content that the brand can use for its marketing activities. Whereas, influencers are people who post honest reviews on their social media handles and reach out to millions of users.
UGC creators can take away a lot of content creation stress from you. This approach is the most beneficial for brands who do not have much user-generated content but wish to get their hands on UGC marketing.
With this, you get more leads through social media, sell more through repurposing content on multiple marketing touchpoints, and encourage the audience to make quicker purchase decisions.
9. Creating a Buzz Around a Product Launch With UGC
Why stop at a product launch? UGC helps in creating a buzz about upcoming events, current sales, an event, etc. So instead of waiting for the day it happens, you need to proactively reach out to your loyal customers and influencers to collect their feedback.
To ensure you have a powerful customer-centric digital presence regarding your event, you need UGC. studies show that when brands leverage UGC on a product page it lifts conversions by 138%, exciting isn't it?
So why don't you try it yourself? Gather meaningful content from influencers and existing users to create a buzz and see staggering results. You can also master writing for social media to create a buzz around your product launch.
10. Use UGC to Build Brand Loyalty
Every brand works to keep its customers coming back and turn every first-timer into a regular one. Repeat buyers cost less, invest more money, and spread the word about your brand to their peers.
For this reason, building loyalty is important. To achieve this, you need to show them you are listening. Respond to their comments and reviews, repost their feedback, etc. Show them their review is valued.
As a brand, evaluate your niche and choose a relevant review platform like Tripadvisor and Airbnb for the hospitality industry while Facebook and Instagram work better for new upcoming fashion brands.
Encourage your audience to post reviews on the particular platform, this helps you get more authority and build your reputation through your users.
11. Improve eCommerce Conversions With UGC
Now every shopper comes to the website, and with the introduction of social commerce, all your buyers are spread all over the internet. It gets difficult to connect with all of them and maintain a relationship. UGC is omnipresent and helps you blend in anywhere your audience is likely to be.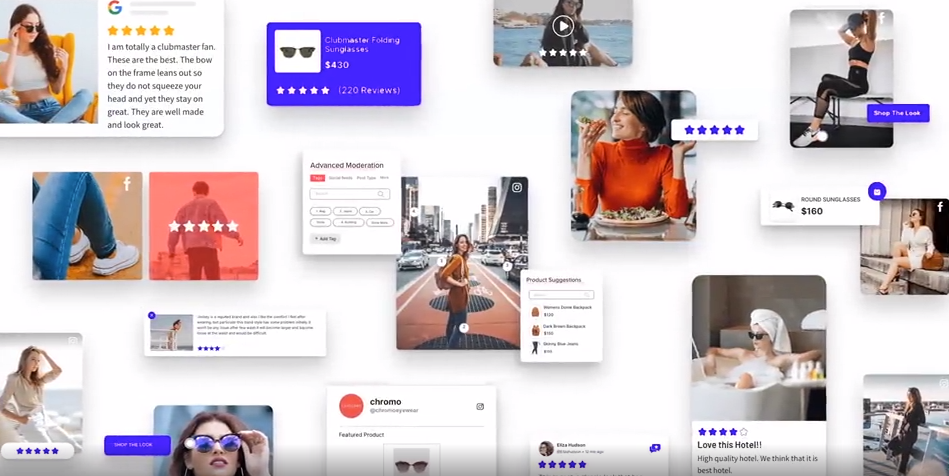 Use omnichannel marketing when it comes to connecting with the audience better. Be active and engage with them wherever they are. Study your audience thoroughly and understand where they are active. So no matter where they are, you will be ready to cater to them.
As an e-commerce business, here are some social retail tips for you to boost your social media presence and win more customers organically.
12. Host Loyalty Programs For Customer Retention
With so many brands cursing content every day, it gets difficult to come up with fresh and unique content every time. This is a pain point for both small and large businesses. Well, for better brand awareness and to build a successful social media marketing strategy, the key is to rise above the noise and stand out.
One way to get this done is by leveraging a loyalty program. Offer rewards in the form of loyalty points in exchange for reviews. Allow your audience to redeem these points in the future. This way you not only generate more UGC but also power up customer retention rates.
Driving reviews not only help increase reach and stand out in the digital era, but it's also the most effective technique to amass more content and transform more visitors into buyers.
Conclusion
This blog dives into many ways user-generated content helps a brand. Apart from driving conversion rates and sales, UGC also helps you build a better relationship with your audience. You get better insights into what your customers like and how they perceive your brand.
Moreover, we have discussed a few social media aggregating and management tools that can help you create a robust social media presence that is capable of making an impact and inspiring a massive audience. RecurPost is definitely one of the best ones at that.
Perhaps, now you have a better understanding of what UGC is, how many you can gather UGC, and how it can be used to solve your problems. Be it connecting with the audience, scheduling social media posts, or generating more revenue, UGC can help you overcome all your major challenges.
So what are you waiting for? Grab users' attention, request reviews, leverage it, and let your brand capitalize on users' inspiration.
Did you know that user-generated content can be very rewarding for your brand and it will not take much effort to share this content-type. Let us know what you think of this in this comment section below!
Frequently Asked Questions
1. What is the meaning of UGC?
User-generated content can be explained as information that is already published and provided by an unpaid contributor to a website.

2. What is an example of user-generated content?
Some examples of user-generated content would include social media posts, customer reviews, blog posts, and testimonials.

3. What are the benefits of UGC?
The biggest benefit of UGC is that it can establish a sense of deep trust between a brand and its customers. When customers see real and honest content, they will be able to trust a brand more.

4. Is Netflix user-generated content?
Netflix is one of the brands that excel at UGC. It is known to promote and create buzz for the latest shows through user-generated content.

5. Is UGC paid?
User-generated content is original content created by customers that comes at no cost to you. So, it is absolutely free to share UGC.

6. Can you use UGC in ads?
If a brand wants to use UGC in its Ads, it will have to seek explicit or implicit permission from the owner of that content. 

7. Do UGC creators make money?
Yes, UGC creators can make great money irrespective of their follower count.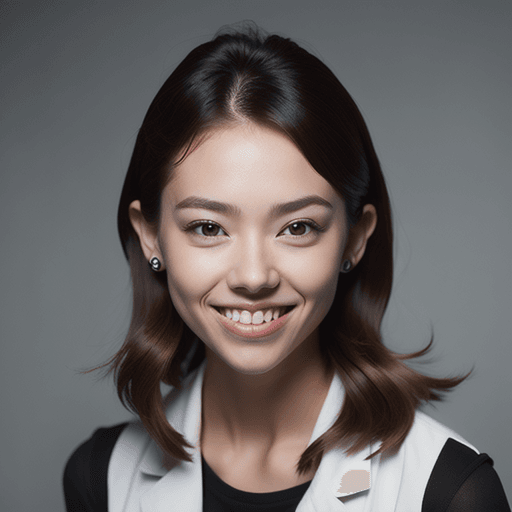 Debbie Moran is a Digital marketing strategist with 5+ years of experience producing advertising for brands and helping leaders showcase their brand to the correct audience. She has been a part of RecurPost since 2019 and handles all the activities required to grow our brand's online presence.