The prime reason people prefer to buy products or services from selected brands is the trust that the company built over time. Social media positioning is the most brilliant way to create online brand trust.
According to the statistics, the number of social media users keeps increasing. People spend more time on social media to find the latest news and connect with friends and family. It will help if you use social presence for your brand positioning. The fact aware you that businesses need a social presence to survive in the long run.
Effective brand positioning can change how people perceive your brand. If you can adequately position your brand on social media, it influences people's spending on buying your products. You should use social media scheduler for regular posting on multiple social networks. It will help you in building social media authority across multiple channels.
It has been the prime responsibility of the marketing team to develop a solid strategy for brand positioning on social media.
Guidelines for effective social media positioning
What is Social Media Positioning?
Brand positioning refers to the unique value the brand offers to its customers. It is the process through which the brand positions itself in people's minds to build trust.
Brand positioning is not about the attractive tagline or logo. It is all about the methods you apply.
It would be best if you have a marketing strategy to place your brand in such a way that it stands apart from your competitors.
The term used for brand positioning on social media is social media positioning. When your customers see your brand as credible and value-driven, it becomes their favorite brand. They start trusting and prefer to buy your products or services.
It is essential to do something different from your competitors. You have to do remarkable things in the process of building a solid social media marketing position.
People generally make mistakes while using the terms brand recognition and brand positioning. They use it interchangeably, which is incorrect. However, both work together, but they are not the same thing.
Let me tell you the difference so you do not get confused.
Brand recognition is awareness of the brand by your consumers. At the same time, brand positioning is how as a social media marketer, you differentiate your brand from your competitors and place the brand in your prospective client's mind.
It contributes to your brand recognition if you can successfully position your brand through consistent efforts.
However, brand recognition takes time. According to the survey, when people see seven to eight impressions of your brand, they start recognizing you. To make money out of your brand, you should display your brand consistently across relevant channels.
Importance of social media positioning for your brand
Big brands spend heavily on building their brand identity. Think about McDonald's, and you will see the letter 'M' in yellow and the tagline 'I'm lovin it.' It happens because of the marketing team's hard work building such connections with the brand.
But, some brands could not build this kind of connection for years. Brand positioning is not a one-time effort. It is an ongoing process. According to statistics, brands that spend after positioning expect a ten to twenty percent rise in sales.
If you own a business, you need to have a plan for managing your brand positioning through social media. Here are the elements you should consider before going further.
Build trust: As salt is to food, so is trusting for your brand positioning. It would be best if you projected how your brand is unique from others, what best you are giving to your customers and why people should buy from you. Trust helps you in building a solid social media positioning for your brand.
Grow business: People have certain expectations for every product, and when your brand clearly understands them and projects the brand as giving them what they are actually looking for in your products. How well you position your brand converts your prospects into repetitive clients.
Evoke the correct emotions: Every brand has goals and marketing tactics. You can decide what emotions you want to evoke to sell your product or service. It can be fear, joy, or anything that makes the prospect feel needy about buying it.
Keys to efficient social media positioning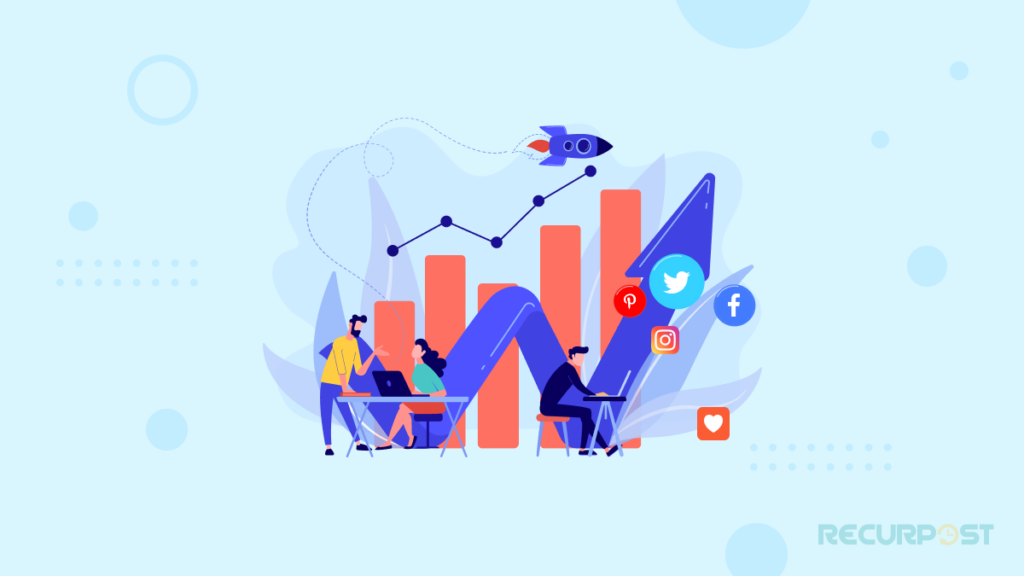 There is a reputation attached to every brand. If you want to put effort into cultivating your brand reputation, you must practice the social media brand positioning process.
Here are the elements you should focus on to get results.
Targeted demographics: Your brand must know the details of the targetted audience, such as their age, specific age range, gender, geography, education, income, and job title. Knowing the people you expect to buy your products or services, you can form the right marketing strategy for social media positioning.
Branding strategy: We identify big brands by the specific color, logo, tag lines, fonts, and tone of voice. It will help if you create the one for your brand that people remember as your brand identity. For example, people identify the letter 'M' with red background and yellow font as McDonald's.
Brand behavior: It shows your customers what your company stands for. Social media positioning for brand behavior includes how you handle complaints, your approach toward social issues, how your team treats customers, the trends you follow, and your tone on social media. Your brand behavior must align with your brand statement.
Differentiation: Statements for brand differentiation must highlight your brand exclusivity. It can be innovation, product or service differentiation, offering exclusive customer service, or developing an intelligent pricing strategy that benefits your customers.
11 Best Tips to build social media brand positioning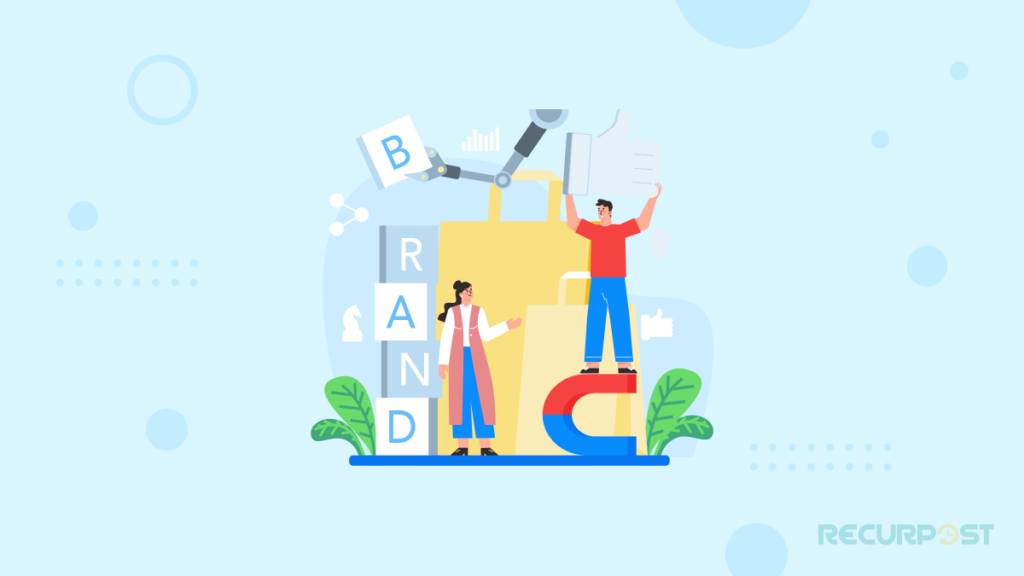 There are multiple ways of building social media positioning for your brand. You can focus on highlighting your product's competitive advantage and, at the same time, pinpoint your competitors' weaknesses.
Here is a list of social media positioning strategies to help you differentiate your brand in the market.
1. Choose an appropriate social media network
Instead of posting on all the social media platforms, I prefer to post on selected platforms. It will help maintain your message. Aim those platforms where your targetted audience is present. Once you decide on a suitable social media, compose messages matching your clients' demands and demographics.
The report says that in the US, Facebook users are mostly more than 40 years old. Looking at that, companies targeting younger audiences are now more interested to schedule Instagram posts than to schedule Facebook posts. You must select the right platform for your products or services to save your efforts.
While exercising social media positioning, your target audience keeps changing. To aim for the right audience every time, you must analyze the right platform for your industry. Such as you can schedule Google Business Profile posts to attract a local audience, schedule pins using Pinterest scheduler to showcase lifestyle products, schedule LinkedIn posts for targeting business leaders, entrepreneurs, and schedule tweets on Twitter to offer customer services.
2. Engage with your audience regularly
Your audience is always hungry for more helpful information. Keep feeding your followers content to adapt to their demands and help your brand evolve.
Take advantage of your existing customers by asking them questions, replying to their queries, asking for product or service feedback, sharing more knowledgeable content per their demand or interest, or running a contest.
Follow the tone of voice, language, hashtags, memes, and emojis that are intelligent, meet the company strategy and help to build the brand's strong social media positioning.
3. Provide valuable content
While creating content, it's worth noting that your audience is less interested in your products and services and more interested in solving their problems or improving their lifestyle.
Launch campaigns that talk about success stories from your past customers. Or you can incorporate international events in your content to highlight and associate your brand with something big.
Focus on creating content ideas that are valuable, fun-filled, and knowledge-based. Remember, your audience will stop scrolling only if the content is compelling.
Your consistently posting helpful content on your social platforms will bring engagement and build significant social media brand positioning.
4. Set a clear social media posting goal
There must be a clearly defined goal for posting on each of the selected networks. Companies hire social media managers to manage multiple social accounts and apply a similar strategy across various social networks.
For example, you aim to build a community on Facebook, share shorts of customer experiences on YouTube, provide customer service on Twitter, and create fun through TikTok videos. Posting following the goals is crucial for developing effective social media positioning for your brand.
5. Create multiple profiles to target specific markets
Big companies have multiple social accounts on a single platform to target different audiences and share content accordingly. For example, you can have multiple Twitter accounts. One is your official profile, one for clients, and one for merchandise. Keeping multiple profiles makes it clear while posting content what to say and what to hide from the audience. This is also an important strategy for small businesses trying to reach more customers through local marketing automation.
6. Remain aligned with the current market trends and influencers
It's crucial to align with the latest trends for creating impactful social media positioning. Using hashtags that are in trend will get more engagement. When you start working with popular micro-influencers on social networks, your brand will gain more popularity and gain strong brand positioning.
For posting on multiple platforms and social accounts, you must use a social media scheduler, which saves time. RecurPost is an excellent social media management tool that helps you schedule recurring posts on multiple platforms in a few clicks.
7. Build brand community
A well-built community of a brand reflects customers' loyalty. When people find an environment of like-minded people, they quickly make friends and start sharing helpful content. The online brand community represents a healthy social media positioning.
Through communities, you can learn more about your customers. Understanding your customers' demands will help you to create valuable content and attract more potential buyers.
RecurPost is an excellent social media bulk scheduling tool that helps brands to schedule exclusive content on multiple platforms, offers unique features, advanced analytics, and generates stunning reports. RecurPost is among the best Socialpilot alternatives and the best free Hootsuite Alternatives.
8. Make strategies to outperform competitors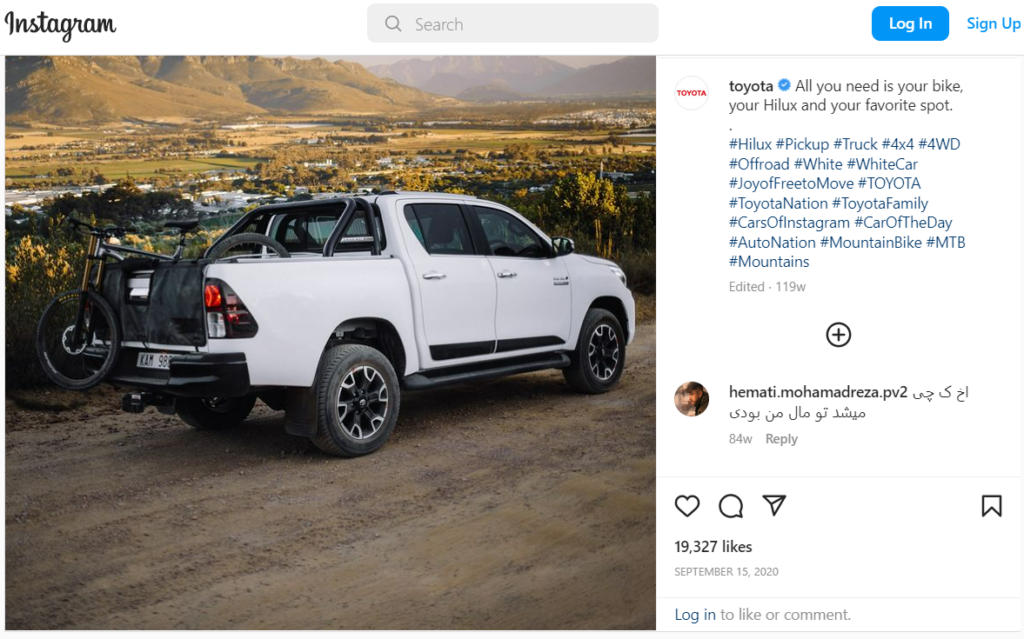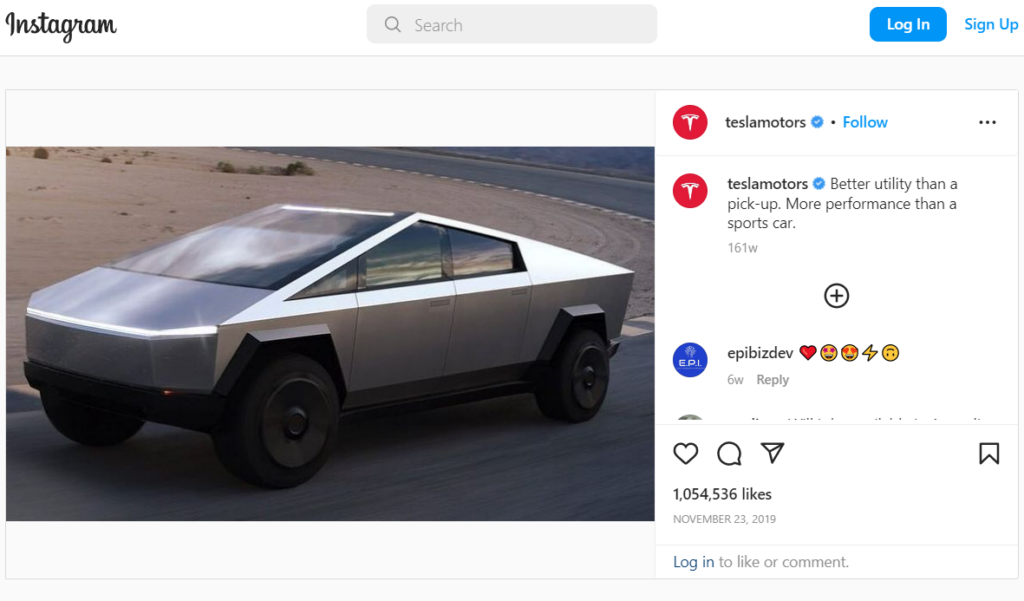 To build an effective social media positioning strategy, you must know the strengths and weaknesses of your competitors.
Let us talk about two big vehicle brands- Toyota and Tesla.
Toyota targets people who spend their money thoughtfully, and their message strategy is 'Everybody.' In contrast, Tesla projects people who remain loyal to the brand and enthusiastic about new experiences and challenges. The message strategy adopted by Tesla is 'Outlaw,' which shows going against general standards and being different from the crowd.
What message strategy for your projected market differentiates you from your competitors?
9. Choose a practical pricing module
Pricing your products compared to your competitors creates attractive brand positioning on social media. Let's talk about two big players in soft drinks- Pepsi and Coca-Cola. They both adopted pricing strategies to beat each other.
Coca-Cola's pricing strategy states the value it creates for its customers in different situations. The message goes, 'Meet The Competition Pricing,' which means that Coca-Cola is perceived differently than its competitors, still offering affordable pricing.
On the other hand, Pepsi is a bit ahead in its pricing strategy with a message line 'Hybrid Everyday Value.' The message says they have bottles in different sizes, and you can buy them anytime without waiting for discount offers.
Plan wisely on deciding your pricing strategy to stand out from your competitors for exclusive customer service and create an impactful social media positioning.
10. Stick to your brand values even in difficult times
Your brand has a specific target audience. The trends you follow on multiple platforms make your brand positioning unique on social media.
Your unique brand & value proposition is damaged when you make statements against your brand values or jump into irrelevant current trends. For example, if you are an established brand for sharing innovative thoughts, you should never talk about violence, even though it is the prime topic of current affairs.
To create and position your brand on social media, you must stick to your core values and keep your promises to your audience. Remember, your action determines your social media positioning, not the core values you wrote in your brand positioning statement.
11. Keep reviewing and updating social media positioning
According to marketers, brand positioning remains the same. It is valid only for brand logo, colors, and tone of voice. But for social media marketing for effective positioning, brands must align with new trends and stay updated with audience shifts.
When you regularly review your brand sentiments and external factors, your brand can remain updated with a new brand positioning strategy. The purpose is to reposition your brand to keep up with evolving customer demands.
How do you create a social media positioning strategy?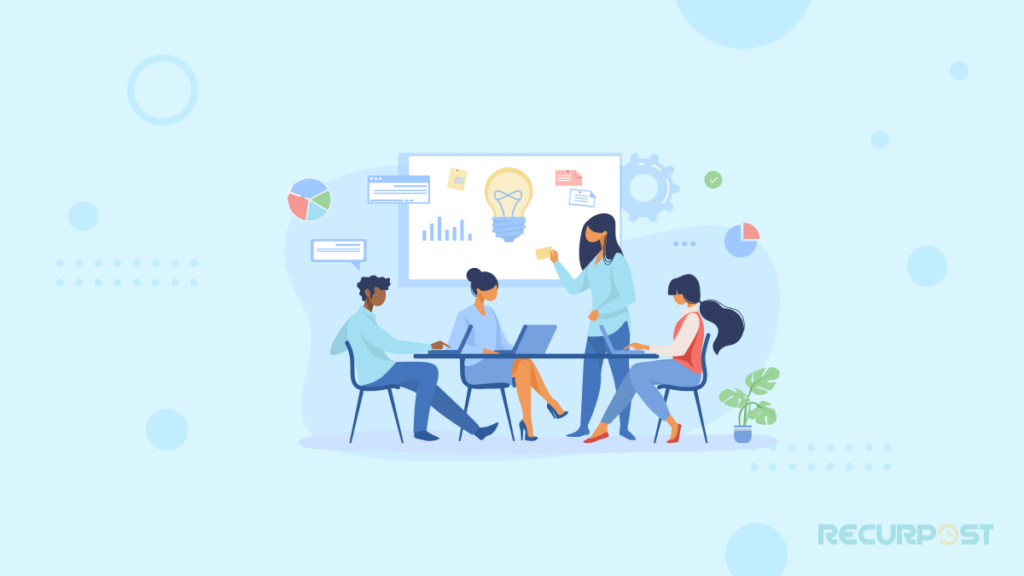 A focused and measurable social media positioning strategy gives the framework, design, and insights about where to show up, how to build engagement, and what results to create aligned with the business goal. Here are the steps that brands can follow to make an impactful brand positioning strategy.
Decide the goal for building engagement, like whether you want to increase the number of followers, grab the audience's attention, reconnect with past customers, or grow connections to enhance skills and knowledge.
Decide who will be your audience, like the company's stakeholders, co-workers, or attracting new clients.
Where the audience you choose is active online, we generally find business professionals, entrepreneurs, and people associated with academics on LinkedIn. Facebook and Instagram are for socializing; nowadays, TikTok and YouTube are fun.
Decide what perception you want to build around your brand, whether you wish to show up as a thought leader or a cutting-edge technology provider or project yourself as relaxed, fun, and different while marketing social media positioning.
Are you going to use a script or video content? Depending on your audience, you can select one that helps to build strong brand positioning.
Decide the time you will dedicate to posting every week. Even if it's only an hour a week, utilize it to get the best results.
Make a practice posting content that shows authenticity. Nowadays, TikTok is an efficient network for building a solid social media presence. You can apply tricks to make TikTok videos that help you generate more views.
How to measure ROI for social media positioning activities?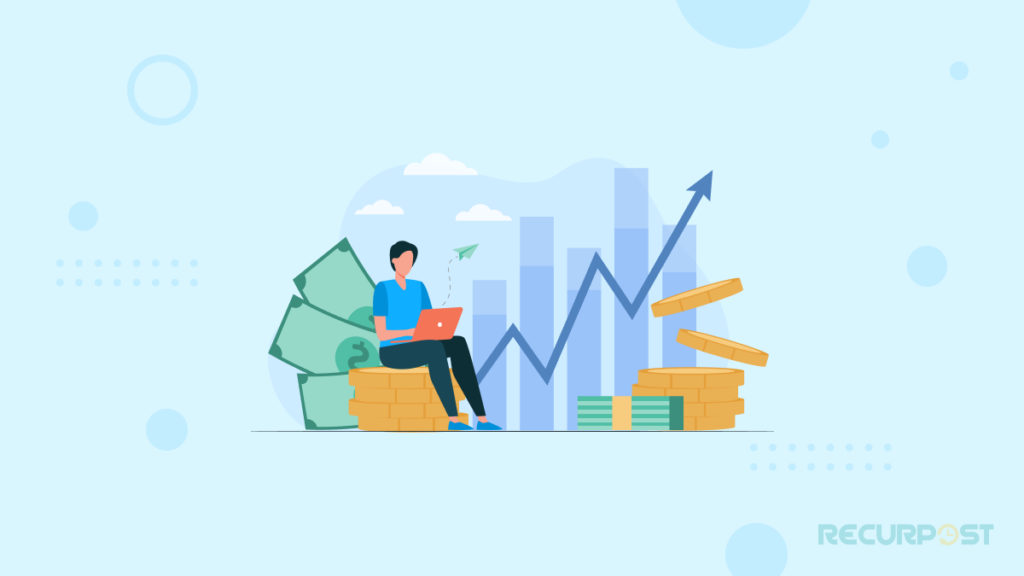 Digital marketing agencies managing multiple accounts must measure and submit the ROI report to their clients. Here are some easy ways to do it.
Calculate ROI on your social media spending
The expenses that include social media bulk scheduling include designing images, videography, running ads, and partnerships with influencers. The total costs deducted from sales growth, divided by marketing expenses, will give the company an estimated ROI.
Monitor brand sentiments across multiple platforms
ROI will give results in terms of money. Measuring brand engagement with positive or negative sentiments is essential. Practicing brand monitoring on social networks will help you understand the success of social media positioning.
How your competitors are performing is an important metric to know. It tells you whether your brand positioning is helping you to bring more customers or your competitors are snatching them from you. You can check this by observing their public channels and conversations with clients.
Conclusion
Social media positioning is an ongoing process, only if you want your brand to differentiate from other players in the market. The best way to improve your brand position is to define a marketing strategy that establishes the successful positioning of your brand. Consistent posting on relevant platforms will gain more engagement and increased traffic.
You should use RecurPost to schedule posts on multiple social media platforms. RecurPost offers economical pricing and a free trial to test unique features. It helps to create attractive posts, targetting the right audience, and fetches fresh updates from social accounts in the social inbox, where you can interact with customers in real-time.
Explore RecurPost features TODAY with a FREE sign-up!
How has your brand used social media to position itself? What results have you achieved? Let me know in the comment box.
FAQs
1. What is social media brand positioning?
Brand positioning on social media is a form of marketing for improving customer engagement through social networks. It includes images, videos, and text that leads to shaping the brand image in your customers' minds.

2. What are examples of successful social media brand positioning?
Toyota and Tesla are great examples of making distinct brand positions on social media in car vehicle segments, Coca-cola and Pepsi in soft drinks segments, Apple and Microsoft in the IT industry, and Burgerking and McDonald's for burgers.
3. Why is social media positioning important?
The prime reason is to differentiate your brand from your competitors by giving a unique value proposition and communicating the same in an effective way with the right audience to fulfill specific goals on social media.

4. Is positioning only important for big brands?
Brand positioning is equally important for small brands and start-ups to differentiate them from their competitors. Mainly when there are many brands in the same niche. 

5. What are the important elements to consider when you develop your positioning on social media?
The important elements that every brand must consider while developing brand positioning on social media are, the demographics of the targetted audience, brand strategy, brand behavior, and differentiation by creating brand exclusivity by curating great content.

6. What are the most common positioning strategy?
Common positioning strategies adopted by brands over the years include customer service, conveniently positioned, price-based, quality-based, and differentiation strategies.

7. How can I position my brand on social media?
In order to position your brand on social media, you must decide what your business goal is, select appropriate social networks, provide value to your audience, respond to comments, and build engagement through your channels.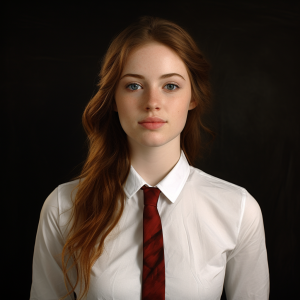 Debbie Moran is a Digital marketing strategist with 5+ years of experience producing advertising for brands and helping leaders showcase their brand to the correct audience. She has been a part of RecurPost since 2019 and handles all the activities required to grow our brand's online presence.