There is no doubt that sports fans are on social media and hence the sports 🏀 🏈 ⚽️ ⚾️ industry must look into usage of social media in sports.
With 3.6 billion current users and a predicted user base of approximately 4.5 billion by 2025, social media is the only way today to reach mass audiences with the least cost.
It has affected the way each and every industry markets its products and services, and sports is no exception. A social media scheduler for sports can greatly benefit your brand when used effectively.
Social media in sports marketing is all about curating and utilizing sports/fitness-related content to promote your brand. In this guide, we will highlight the current state of social media in sports and the ways to use social media to increase engagement and interact with fans from across the globe.
The current state of social media in sports
When the sports world was hit hard by Covid-19, matches were put on hold, future of seasons and players was uncertain. However, the social media buzz around sports had not been shattered a bit. The Michael Jordan miniseries 'The Last Dance' got over 1.5 million tweets during its finale!
WWE's Wrestlemania hit a whopping 13.8 million engagements across all social media channels. Liverpool's premier league victory tweet got 464.5k likes and 229.8k retweets!
The conclusion? Sports fanatics are always excited to talk about their favorite sports team and athletes. They always share the latest updates on their social media accounts, especially on FB and Twitter.
Pandemic or not, the role of social media in sports will always include:
Keeping fans up-to-date on news related to team members

Giving fans the opportunity to interact with team members through live sessions

Providing highlights of events and news
Now let's see the latest trends for social media in sports that are proven ways to engage with your fans and target audience.
12 ways to use social media in sports to engage with fans
1. Share photos and videos of pre-season training
What should your fans do during the off-season? Don't make them go through more sports-less Sundays than they have to. Treat them with glimpses of pre-season training sessions. It will keep the excitement intact throughout the year, as your fans will be able to see their favorite players preparing for the battle.
The UCLA Bruins football team did the same. They started posting videos of off-season training six months before the actual match, and called it "Embrace the challenge". Thus, it's important to utilize downtime and raise awareness even in the off-season.
2. Run a sporting contest or giveaway
It is indeed a fun way to let your fans know about the upcoming sports event. It helps you create a buzz and attract more people to attend the event. The way of letting people enter the giveaway can include:
Ask people to comment on your giveaway post and tag their friends.

Ask people to share one of your posts on their social media accounts.

Gain more followers and engagement by asking people to like your post and follow your account.

Ask people to share your giveaway post on their stories by tagging your account and using your hashtag.
3. Survey your sports fans
Directly asking your fans what they want is a great social media for photographers, and sports fans marketing strategy. Conducting a survey can help you collect important feedback and learn about their preferences. This information will aid you in improving your business and offering better services in the future.
You can also combine a feedback survey with prizes. It will encourage more people to fill up the forms, and you will also be able to grow your email marketing list. Form builders like WPforms provide an easy-to-use drag and drop editor that you can use to create sleek survey forms.
4. Share pre-game teasers
Sometimes, you simply need to sell the maximum tickets possible for your event. And a great way to do it is by sharing content during the lead-up on social media. Here are some of the social media tips on what you can post before the game begins:
Photos of athletes gearing up for the match

Videos of your team warming up for a training session on YouTube

Tickets for sale at a discounted price

Prep-work at the event
5. Embrace memes
What's better than making people laugh through your content? Memes are the best content forms that receive the highest likes, comments, and shares. There are a lot of meme pages that curate posts by using sports-related content. So why not create them on your own? You can successfully use bizarre and surreal humor to gain loads of engagement on every post that you upload. Such content has become an integral part of every marketer's viral content marketing strategy.
6. Encourage athletes to share their stories
In order to create deep connections with your fans and followers, you need to be authentic. Many athletes are downright hilarious on social media, while some use their platforms to raise awareness and discuss social issues.
For some years, it was difficult for fans to get the attention of athletes. But now, thanks to social media managers' boom, people can easily interact with their favorite sportsperson. Athletes sharing their personal stories on social media enables their fans to connect with them at a deeper level. Some of them even follow as well as create social media trends that their audience loves.
7. Post highlights throughout the game
We talked about sharing pre-season training as well as pre-game teasers to attract more people to your sports event. However, posting highlights can be the best option for the fans who cannot make it to the stadium or watch it live.
Capturing little snippets of the event and sharing them on your Instagram and FB stories can be the most engaging post for social media. You can also give little updates of game stats through tweets continuously throughout the match. It will hook people to your profile and also increase your followers.
8. Post at the right time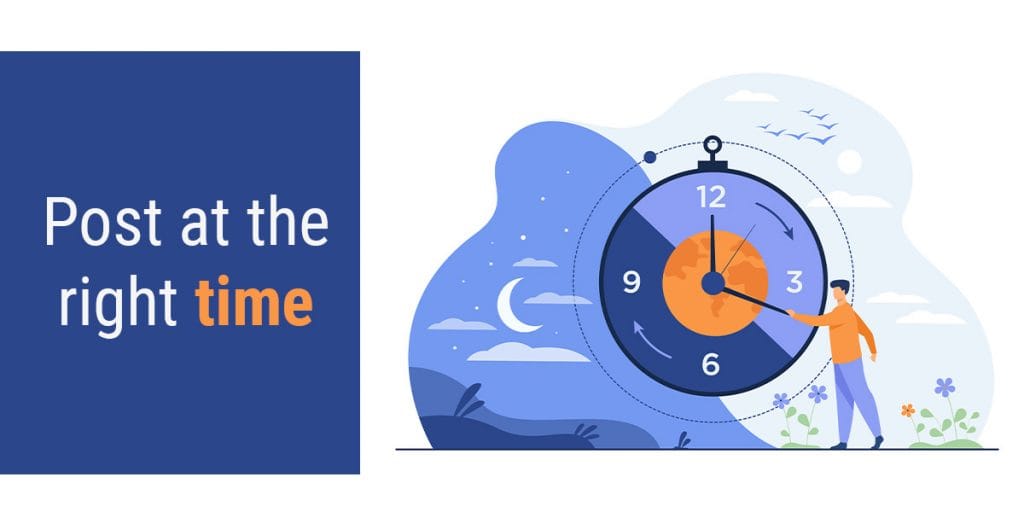 Posting your content at the right time affects the engagement rate a lot. Because of the ever-changing algorithms, your content will lose its life if it doesn't get significant interaction in the first few hours of posting. Thus, you need to find the best time to post on social media when most of your target audience is actively using social media. You can make a sheet of all the best times according to different platforms and then post accordingly.
If you find it time-consuming, a great idea is to schedule your posts using a social media scheduling tool. It is recommended to pick up a tool that auto-schedules your posts for the best time, so that you don't have to worry about posting at the right time manually. RecurPost is one such tool that allows you to schedule posts across 5 major social platforms together. As a result, RecurPost is one of the top Planable alternatives and free hootsuite alternatives available.
Read More: How to Post on Pinterest?
9. Collaborate with sports influencers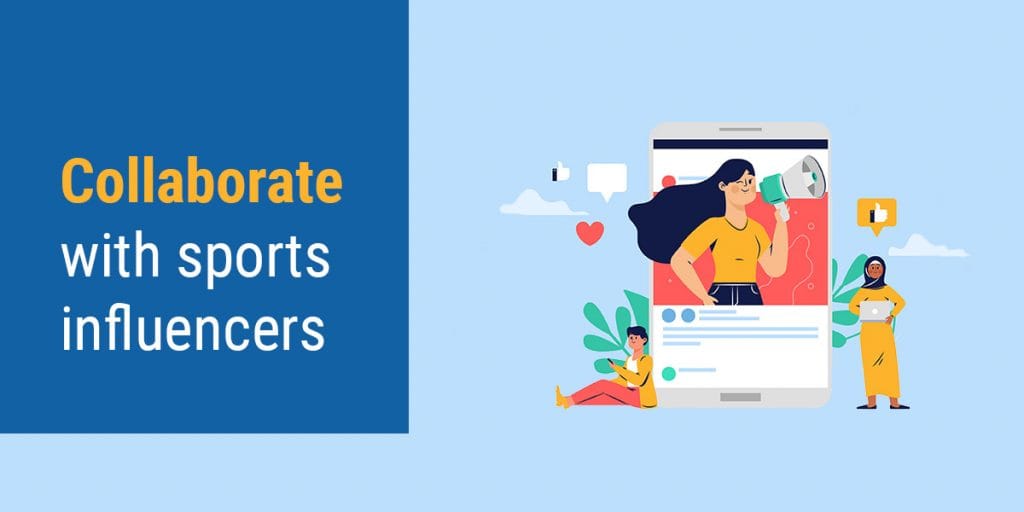 Social media marketing for sports is incomplete without influencer marketing. It is the easiest way to bring a lot of people to your social media profile in the least time to sell tickets. Collaborating with influential people from your industry can help you reach a broader audience. Nike is doing an amazing job at this. It shows how you can increase brand awareness by working with sports influencers. However, you don't need to spend fortunes like that to see results for your brand.
For big event influencers in your city, you can find event listing platforms like AllEvents which have a lot of event seekers for every city. Platforms like these will help your event reach to the relevant audience quickly.
Find out some micro-influencers that belong to your industry and approach them to promote your business. They have a very dedicated and engaged audience, which will help you gain new followers as well as generate more leads.
10. Support local communities
Activism and support for local as well as global causes are a huge part of the sports industry. Your team can add a human touch to themselves by showing that they are supporting local communities.
This can include working for charity events or initiatives that are of significance to the target audience. Share the same on your social accounts, especially on Instagram and Twitter. You will be surprised by the amount of reshares and retweets you will receive from your fans. Every sports club has its own hashtag which it uses to share every post related to social work.
For example, MLB recently highlighted players protesting for racial justice across their league account and the response has largely been positive.
11. Athletes going behind-the-scenes
Using stories on Instagram and FB is the best way athletes can share behind-the-scenes stories of a match. They are the number one thing that people want to see more of from brands. It helps brands tap into the audience's sense of FOMO.
Thus, through stories, players can share their day-to-day lives and the little activities they do throughout the day. As they carry a personal touch, stories remove the corporate feeling of sports from social media. They can be successfully used by athletes to stay fresh in the minds of fans and followers.
For example, athletes can record little clips while they catch up with the team in the locker room, or when they see off their family while leaving for a game. These kinds of stories make people feel that they can see a part of athletes' life apart from what they see on the ground.
12. Go live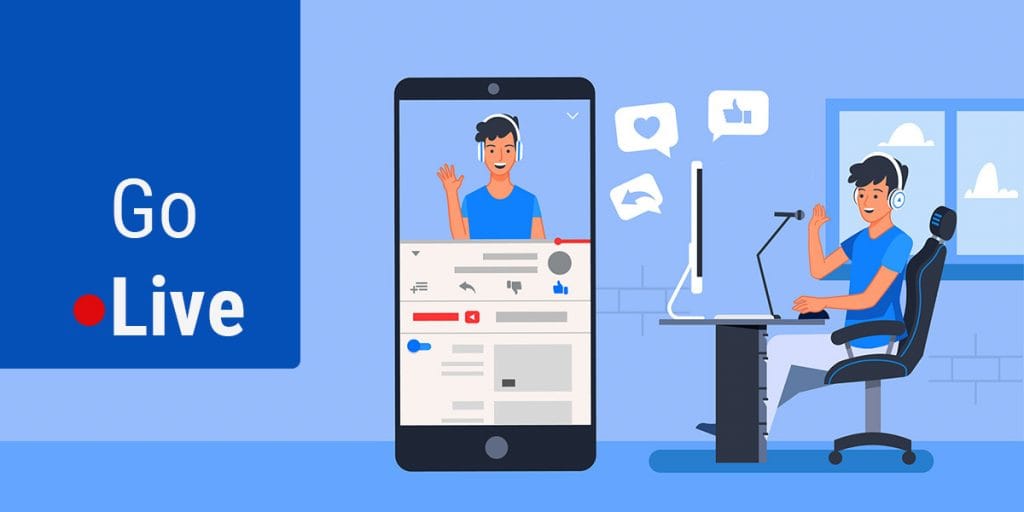 Games happen in real-time. This is what makes sports buzzworthy on social media. People are eager to share their excitement, opinions, memes, and speak their minds. They probably hold their phones tight in one hand while watching the match.
Thus, capturing and encouraging real-time engagement is nothing but a benefit for sports teams. You can opt for any option to do so:
Shoot out live tweets for games and conferences

Create a game-specific or team-specific hashtag and ask people to use it for sharing tweets and stories

Collect feedback through polls and QnA sessions by going live on FB and Instagram.

Provide play-by-play updates, stadium footage, and score announcements on live sessions.
And that's a wrap!
We've discussed the best sports marketing and promotion ideas that you can use for social media campaigns. Whichever social media platform you use, you can engage with your fans and followers using these tips. Do get some tips from social media in healthcare to embrace your sports with brilliance.
Make the best out of your social media posting efforts with the help of RecurPost, a social media scheduler. Using RecurPost, you can build your brand community across major platforms by employing the appropriate social media strategy.
You can schedule Facebook posts to interact with your audience through posting on your profiles, multiple groups, and business pages. RecurPost lets you schedule Instagram posts with images, stories, and reels on your personal and business accounts to entertain your audience.
Using RecurPost, you can schedule tweets by creating variations and posting them at the best time using the tool. It enables you to schedule LinkedIn posts to start a conversation with the professional that belongs to your niche. RecurPost is an ideal Pinterest scheduler, which enables you to share appealing visual content of your products and services.
You can also schedule Google My Business posts with a call to action button to promote your brand locally. You should try the RecurPost features by signing up for a free trial.
Automate your social media posts by scheduling them in advance using social media bulk scheduling provided by RecurPost, so that you have enough time to do other engaging activities like going live and collecting feedback! Sign up for the 14-day free trial today.
Frequently Asked Questions for social media in sports
1. How does social media affect athletes?
Depending upon the situation, social media for athletes can be both a blessing and a curse. Thousands of eyes constantly watch what they post or upload on their profiles. The impact of social media on sports can be positive on athlete's life when they use it to interact with their fans and show their support for local communities. 
However, numerous people look up to them and must always be conscious of what they do on and off the field and court. Fans can develop a negative image of the athletes if they consistently see them act out of place or post something that wouldn't reflect their proposed role model image.
2. How important is social media for sports?
Whether you believe it or not, most people turn to their social media accounts to see everything from news to the hottest plays from the last night's game. Making those updates available on social media helps your fans connect with the team members. Your social media profiles can be successfully used to promote your upcoming events and boost ticket sales. Also, social media provides a place for your fans to come together and celebrate victories and seek comfort during defeats. Thus, social media should be integral to any sports digital marketing strategy. 
3. Can sports survive without social media?
Well, maybe not. Social media has become a part of our everyday lives, and sports is no exception. Sports and social media have a local as well as a global scope of operation, bound together by a nexus of relationships. There was a time when fans couldn't even interact with their favorite sportspersons, but now, it's possible due to social media. 
Every little piece of information regarding the team, athletes, and events is put up on social media for fans to see and share. It has become a way of keeping people always connected to the team. Live sessions, game highlights, stories of athletes, feedback polls, etc., are used by sports teams consistently to keep interacting with their target audience.
4. What are the benefits of social media in sports?
For athletes, staying active on social media is a must to increase their fan following and reach new people. Here are a few benefits of social media for the sports industry:
– Build a long-term fan following by sharing stories about athletes and their goals and interacting with fans.
– With social media, athletes of all skill levels have the ability to become influencers and gain brand sponsorships.
– Social media and sports marketing will help you see an increase in attendance at events and games.
Along with monetary benefits, social media helps in brand growth.
5. What are the negative effects of social media on sports?
Although there are a lot of benefits of sports in social media, it carries some negative effects too. 
– Some athletes go out of their way to do something in the heat of competition, and it is bound to break the internet – regardless of the consequence to the player's team during the game.
– Internet trolls creep from their dark holes to absolutely badmouth players when they do something that upsets that person.
– There's overuse of athletes' personal life for making memes and spreading them like wildfire across social media channels.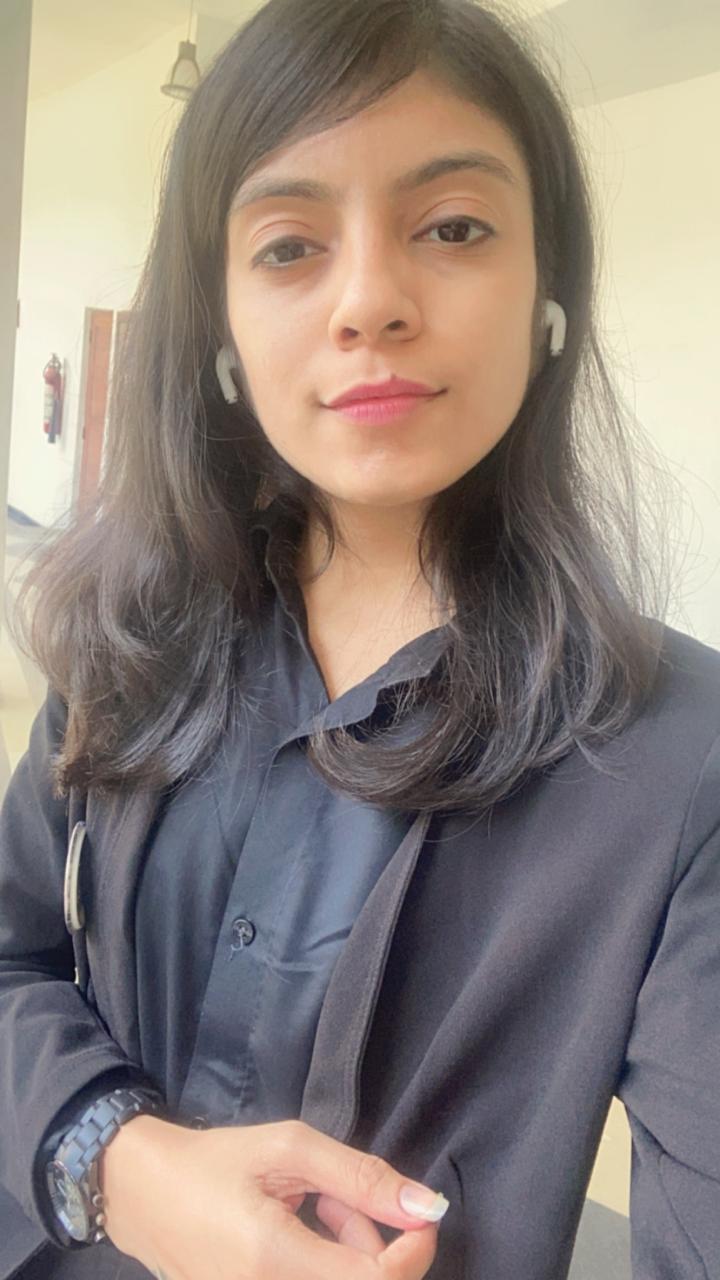 Amaiya Rathi is a Senior Content Writer at RecurPost. She helps RecurPost communicate with their readers in their own language. Whether it is the web copy, social media posts or blogs, Amaiya has worked on all aspects of copywriting. You can reach out to her at [email protected].