We have been living in the world of internet for quite a while, and we know that life without it would not be the same anymore. Along with the use of social media, online fundraising is also growing fast. Today, 92% of NGOs use social media and 34% of them actually run paid advertisements.
Thus, it is clear that social media is a pathway to scratch new donors and stay engaged with existing ones. But what are social media's benefits and role for NGOs? And how can you create a social media marketing strategy that works and helps raise funds by scheduling posts regarding that in advance using a social media scheduler? How are existing NGOs raising funds through social media?
In this blog, we will answer all your questions. By the time you finish reading, you will be equipped with some great digital marketing ideas.
Table of contents
Let's get digging!
Benefits of social media for NGOs
1. Create awareness
Talk about the vision and mission of your NGO on social media. Share your message with your target audience. Social media in Healthcare, Education, and advocacy are the first steps to initiate a change. Social media helps in spreading the word about your new initiatives, campaigns, and issues arising in the community. NGOs can find people who need support and raise donations for those people – all through social media.
2. Build communities
Social media is a powerful tool to build a strong community for NGOs. You can create channels, pages, and groups where people can interact with each other, engage, share resources, stay informed about issues that matter, and help the ones in need. Apart from this, you can also find people who can volunteer, recruit speakers, advocates, and mentors. Using a social media tool, you can schedule tweets and start conversation with people and build Twitter community.
3. Share the difference you make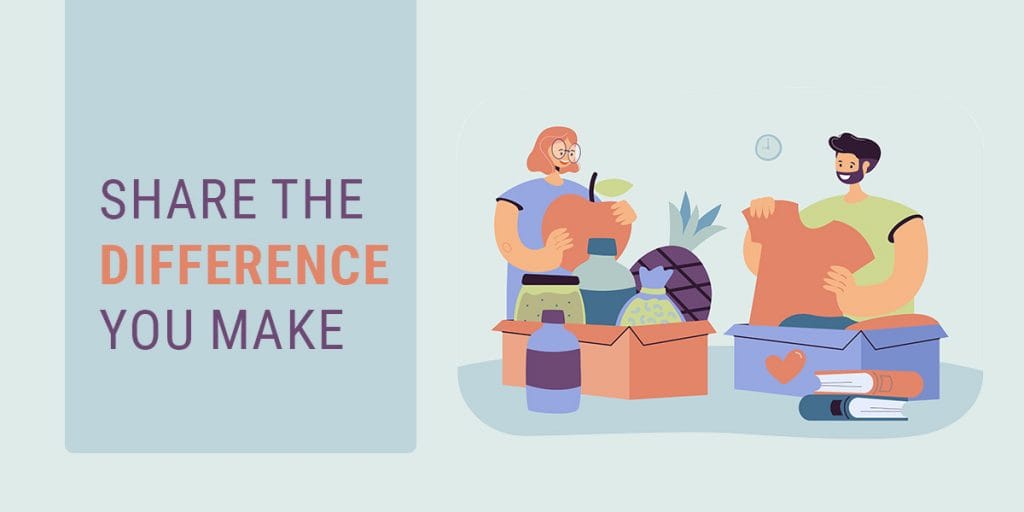 Social media is a great place to showcase what NGOs can achieve. Celebrate all your victories, big and small, and share them with your audience. This way, the people who contributed to the cause will know that they have made a difference. When you share these achievements, show gratitude, and promote positivity, you will attract more people to contribute and support your goals.
4. Inspire people to take actions for the society
Social media campaigns for NGOs can be used to motivate people to take concrete actions to support your cause. You can promote rallies, marches, protests, marathons, and more. Push your followers to contact politicians, pressure leaders, boycott bad actors, and stand up for societal issues. And not to forget, you can inspire them to contribute to fundraisers.
5. Increase your website traffic
Social media doubles, triples, and even quadruples your website traffic and overall exposure. When you share blog posts, videos, and other content that points toward your website, you provide people with a reason to click through and check it out. And once they land there, you can inspire them to take an action like contributing to a cause or simply signing up for your email list.
9 Tips to create a social media strategy for NGOs
1. Optimize your FB page for the non-profits category
Major social media platforms provide NGOs with special features. Facebook and Instagram allow NGOs to add a donate button and run fundraisers straight from their social media profiles. On YouTube, there is a feature called 'Link anywhere' cards along with dedicated support and fundraising tools.
You need to enroll in a non-profit organization to get access to these benefits. Here are some links through which NGOs can set up social media profiles:
Facebook:
Check your eligibility for FB fundraising

Sign up for Charitable giving tools

Enroll for FB payments

Sign up to accept donations through fundraisers

Using RecurPost, schedule Facebook posts on pages, groups and profiles for improving awareness about your brand
Instagram:
Switch to a business account and enroll for Charitable giving tools

Schedule Instagram posts on personal and business profiles using RecurPost and share your activities through reels and stories.
YouTube:
Check your eligibility for the Non-profits program by YouTube

Enroll your channel for the Nonprofits Program
2. Set up donation buttons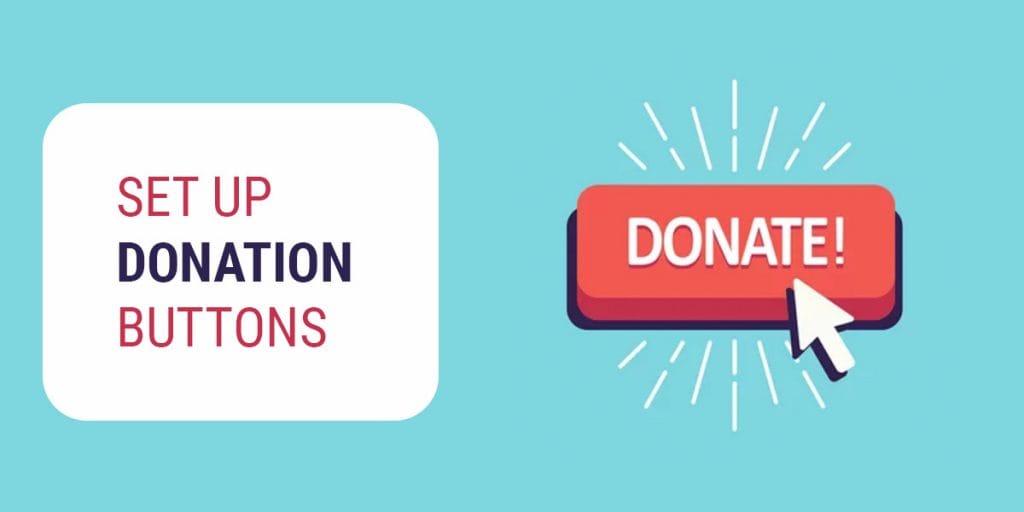 Receiving donations is an important part of NGOs' & social media for Education marketing strategy. You need to set up the 'donate' button on your FB page and Instagram account to receive donations from people. Both social platforms offer fundraising tools, but these buttons will help people to contribute directly from your profile.
Here's how to set up a donation button on your FB page:
Go to your nonprofit's Facebook Page.

Click Add button.

Select Shop with you or make a donation. Pick Donate and click Next.

Click Donate through Facebook.

Select Finish.
Here's how to set up a donation button on your Instagram account:
Go to your profile and open the menu.

Select Settings.

Tap Business then Donations.

Turn the slider on beside Add Donate Button to Profile.
While adding these buttons, make sure you are also adding links to your other social profiles, profiles, and newsletter.
3. Create a content calendar and schedule in advance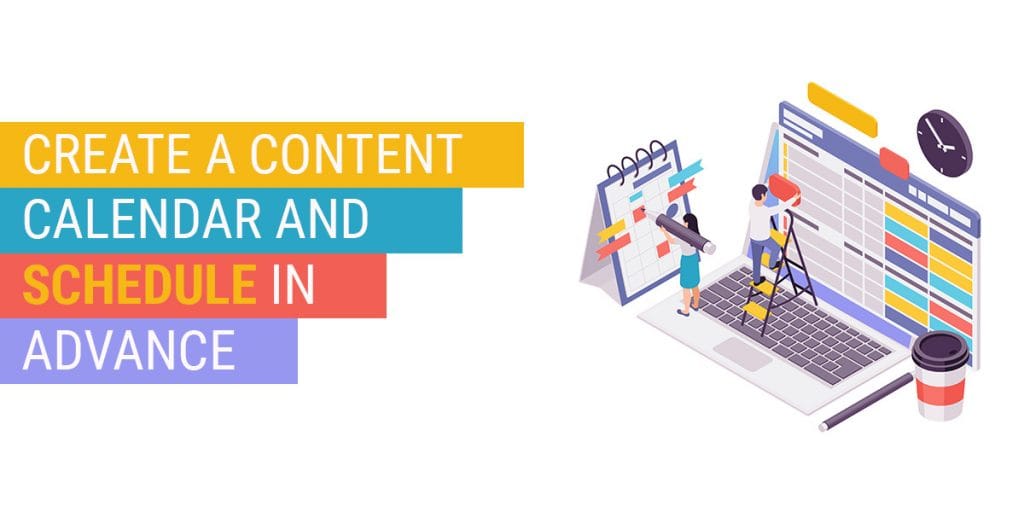 For NGOs using social media, it is necessary to stay active and post consistently. Creating a content calendar will help you to plan ahead of time. It will ensure that your team isn't left scrambling to put things together at the last minute. Some ideas for creating an engaging posts for social media are:
Advertising for upcoming donor events

Volunteer stories and call-outs

Successful endeavors carried out by your organization

"How-to" posts that demonstrate how supporters can help
It is recommended to create a week or months' worth of content in advance and schedule it using a social media scheduling tool. As you will be managing at least 2-3 social media accounts together, it will be very time-consuming to post on all of them together at the same time, every day.
Using RecurPost, a social media scheduler, which is the best choice of free hootsuite alternatives, you can easily schedule your posts on major social platforms ahead of time. You can also choose the option of 'Auto-schedule for best time' and RecurPost will automatically find out the best time to post on your social media accounts, making it one of the perfect socialpilot alternatives with a unique feature offered by RecurPost is social media bulk scheduling.
4. Launch a fundraiser
Running fundraisers have always been possible through social media. But now, with more tools available, it's easier than ever to collect donations. Once you have followed all the instructions listed above and set up your FB and Instagram accounts according to the guidelines, launch your first fundraiser!
On Facebook, verified NGOs can create fundraisers that stay live on their page the entire time. Other than that, a live donate button and a fundraiser thank you tool will be accessible. Live donations are also supported on Instagram. You can run fundraisers for yourself and for other accounts on your behalf.
5. Reach the right audience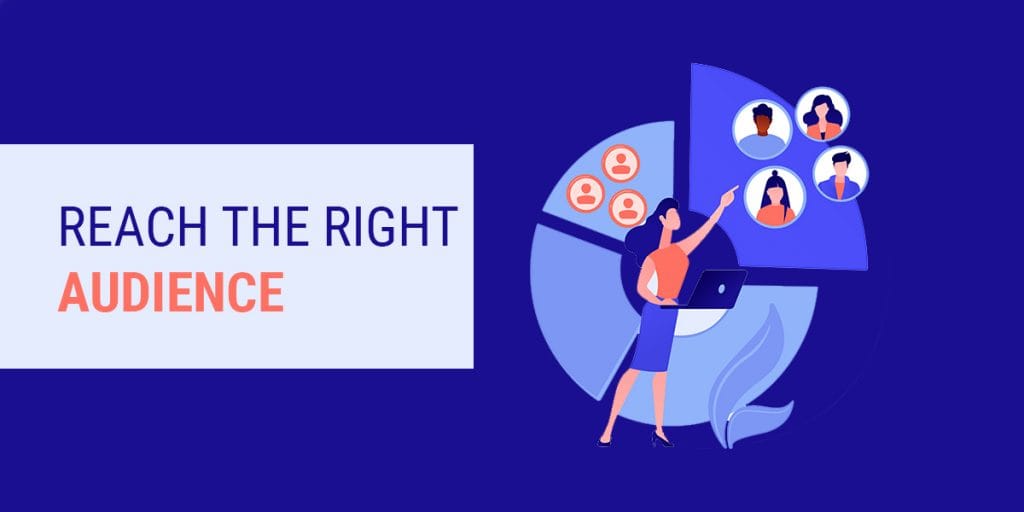 It is important that you direct your messages to the right audience, and not just the general masses. Only then your social media strategy will be effective. So, if you haven't defined your target audience yet, now is the time to do so. Your target audience is an idea of who your "quintessential" supporters are.
You can start by developing personas of your internal team. Collect all the demographic information and note down the reasons why volunteers and other members care about your organization. After creating several personas from this information, determine the demographics of potential external supporters that your NGO aims to connect with on social media.
6. Run campaigns between thanksgiving and new year
Creating social media campaigns during key times of the year can be beneficial for NGOs. Because it's the time of the year when people empty their hearts and their wallets too. According to a national report, NGOs receive 41% of their donations between the day of Thanksgiving and New Year.
So, about half of the annual revenue is generated in just 34 days. Thus, it is the perfect time to invest in paid ad campaigns. Facebook, Instagram, and Twitter allow you to run precisely targeted ads which will help you show your ad to your target audience. You will be quickly able to reach your current as well as potential donors and share your message with them.
7. Tell your story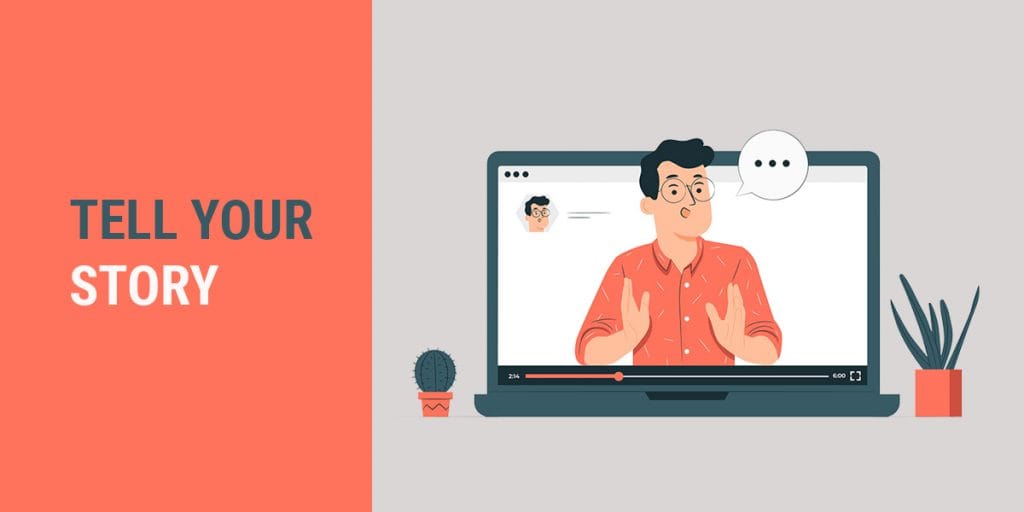 People want to know about how you make an impact on the world. So don't just post and pitch. Tell your story and keep your donors updated. Make them learn something new and feel like a part of your cause. This will motivate people to follow you and support you. Share your story on social media on sports crazing & how the sports industry must look into the usage of social media in sports.
Update your donors on the progress of your fundraiser. Show them how every penny that they contribute can help save someone's life. The more you connect with people, the better funds you will be able to raise.
8. Build connections
Once you develop a community of supporters, let them know you care. Build connections and find your real advocates. Engage regularly with them and never miss a chance to respond. Reply to every comment and message that you receive on each social media platform.
This will turn your engaged followers into supporters and grow your influencers to be your biggest promoters. And once you have built enough connections, it's time to convert that trust into support. To activate your supporters, you can create a member hashtag campaign, create a brand ambassador program, and create a fundraising tab on Facebook. Using RecurPost, you can schedule LinkedIn posts on personal and business pages to build connections with professional around the world.
9. Help them help you
Provide your supporters with the relevant information that they need. Tell them how they can make donations. Set up multiple options for payment. Your landing pages should be optimized and the payment process should be completed in a maximum of 2-3 steps.
Let people know whom they will be helping and provide complete details to people in need. Make sure that your online donor form is not too complicated. It is a good idea to reduce fields that require manual typing and include more multiple-option choice fields.
Conclusion
NGOs that use social media to leverage their donations can do a world of good in a short amount of time. Social networking helps NGOs raise funds easily all year round. This is not to suggest that you should throw out your offline strategies. If you combine your online and offline efforts, you'll be able to raise a lot of money. The points listed above will help you create your NGO's social media strategy.
RecurPost is an excellent Pinterest scheduler for scheduling pins and share your activities through images. You can also schedule Google My Business posts for generating funds from localites.
You can quickly plan your posts on the main social media sites in advance by using RecurPost, a social media scheduling tool. RecurPost will automatically determine the optimum time to post on your social media accounts if you select the "Auto-schedule for best time" option. To simplify your entire social media management and handle all the social accounts at once, sign up for RecurPost's 14-day free trial today!
Frequently asked questions
1. How do NGOs use social media?
The role of social media in NGOs is crucial as it enables them to get in contact with their supporters, volunteers, and others interested in their work. Social media can be used in a number of ways by NGOs to raise awareness and collect funds for their cause.
Some of them include:
– Getting exposure and increasing website traffic through social.
– Building direct connections with people you want to work with or the ones you want to inform about your project.
– Raising funds directly from Facebook by setting up donation buttons.
– Using messages, polls, and feedback features to build personal connections with your audience and include them more closely in your work.
– Easily share your work with your beneficiaries or people who want to support you.
2. Which social media is best for NGOs?
There is no point in trying to build a presence on every social media platform that you come across. The majority of your target audience is only on the major platforms. Facebook is the one that tops the list. You can create a FB page specifically in the non-profits category, sign up for charitable giving tools, set up donation buttons, and receive funds directly from your page. Instagram and Twitter are the other ones that follow.  
3. Why social media is important for NGOs?
Social media gives you the power to reach global audiences. It gives people an opportunity to get an insight into your work, get involved in your cause, donate, volunteer, and provide feedback. Social media is a great place to get in contact with other organizations in your area and potential donors.
The major benefits of using social media for NGOs are:
– Create awareness and let people know about your NGO
– Build communities where people can interact with each other, engage, share resources, stay informed about issues that matter, and help the ones in need
– Promote marches, rallies, marathons, and more.
– Share your ideas and how you plan to make a difference in the society
– Collect donations from every corner of the world
– Increase traffic on your website
4. How can I promote my NGO on social media?
Here are 9 simple ways in which you can promote your NGO on social media:
– Optimize your FB page for non-profits category and sign up for Facebook charitable giving tools.
– Set up donation buttons on your FB page which will allow people to donate directly via your page.
– Prepare a strong content calendar, create thought-provoking posts and schedule them in advance to keep your social profiles always active.
– Launch fundraisers and collect live donations.
– Target the right audience and meet new donors and volunteers.
– Run social media campaigns between thanksgiving and new year to attract maximum donations.
– Tell your story – how you plan to help people, what's your mission, and give people updates of your campaigns.
– Develop a strong community of supporters.
– Provide your supporters with the information they need and let them know how they can make donations and help.
5. How can I grow my NGO?
Consider the following tips to promote and grow your NGO:
– Offer incentives in the form of discounted memberships, awards, or gift cards.
– Host an in-person event, enter all your event attendees into a drawing for a special gift, create buzz for your event on social media by creating event pages and live streaming your entire event.
– Keep your current members engaged through emails, social media, or phone calls.
– Encourage your existing members to tell their friends and family members about your NGO.
– Publish testimonials on your website.
– Build long-term relationships with your community.
– Promote your NGO on main social media platforms like Facebook, Instagram, and Twitter.
– Thank your members regularly for being a part of your cause.
6. How do I receive donations on social media for NGOs?
Social media platforms like Facebook and Instagram let you collect donations straight from your profiles. On Facebook, create a page for your NGO and optimize it for the Non-profits category. Then sign up for Facebook's charitable giving tools, which will allow you to collect donations online. You can set up a donation button right on your FB page, through which people can directly donate in a single click. You can set up a donation button on your Instagram account too.
7. How often should NGOs post on social media?
Different social media platforms have different requirements to make your profile more visible. On Facebook, you can go for posting 2-3 times a week. On Instagram, posting daily will give you good results. Twitter is a fleeting platform that demands posting 3-4 times a day. So create your content calendar accordingly so that you can make the most out of social media for NGOs.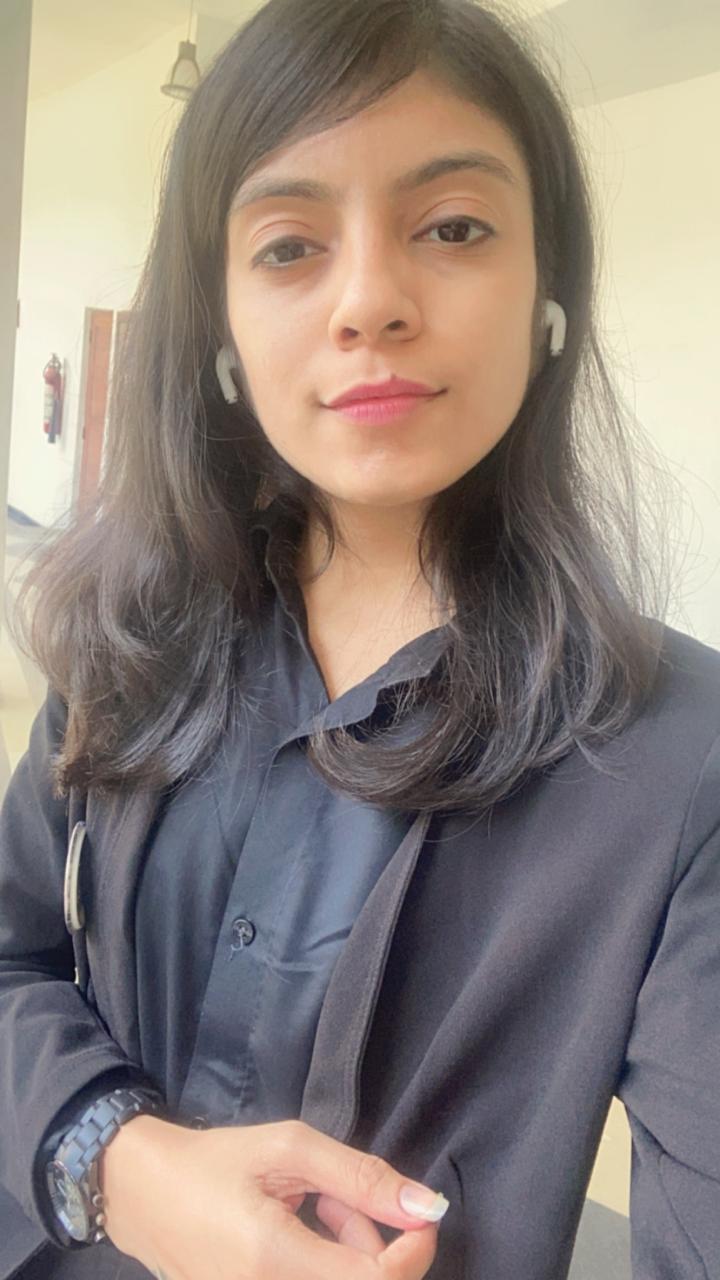 Amaiya Rathi is a Senior Content Writer at RecurPost. She helps RecurPost communicate with their readers in their own language. Whether it is the web copy, social media posts or blogs, Amaiya has worked on all aspects of copywriting. You can reach out to her at [email protected].