Social media for musicians? Resourceful? Not Resourceful?
Let's find out!
We bet you've listened to songs by music moguls like Drake, Jay Z, Beyoncé, JLo, and many more. If not heard, you must have come across these names at a certain point in time for sure if at all you are a music enthusiast.
Now these are big names, and they have got an army of people working for them round the clock. Moreover, all they really have to focus on is creating great music and the content marketing and scheduling them with social media scheduler is usually taken care of by their teams.
If you or someone you know is an aspiring musician who is yet to make it big, you would understand how much effort it takes to pull the pieces together. That is to say, there is tremendous hustle in composing, performing, getting fan attention, getting gig contracts and what not.
Amidst all the madness, one might forget how social media marketing strategy synchronizes with music. Social media and music go hand in hand in various ways.
Whether you are just starting out or are an established musician, you need the power of social media platforms to back you up. But, we understand that it is extremely difficult to shell out hours for this task and that is why there are social media automation tools to help you out.
This blog by RecurPost will provide a comprehensive guide for you to understand how social media works out for musicians. Here is an index of different sections in case you want to jump to that section directly.
Best Social Media Platforms for Musicians
1. Facebook
2. YouTube
3. Twitter
4. Instagram
Social Media Tips To Engage And Grow Fans For Musicians:
1. Optimize Social Media Profiles
2. Put yourself out there when in action
3. Share behind the scenes photos or videos
4. Always interact with your fans and spread your love
5. Utilize the potential of YouTube marketing to the fullest
Social Media Tools For Musicians:
You can use any of the following tools, but we recommend RecurPost.
1. RecurPost
2. Storyheap
3. Statusbrew
4. Meet Edgar
Best Social Media Platforms for Musicians
Let's face it. There is a huge pool of social media networks out there, and choosing the best fit for you is a task per se. Subsequently, we have picked out the best social media platforms for musicians, so you do not have to do the heavy lifting. Social media marketing for musicians can be started with these ones.
1. Facebook
Did you know that almost a third of the world's population uses Facebook?
Yes, that's right. Around 2 billion users take regular strolls on their Facebook feed, making it a hotspot for marketing.
You need to find the right way to use this medium because that can allow you to target and promote your content in a myriad of ways.
For starters, you can use this social media platform for bands by making an official page or handling it. RecurPost helps you schedule Facebook posts on personal profiles, business pages, and groups.
The page will let you create a hub for your music. Eventually, people will be able to find you and follow you and they will be able to see everything that you post on the page.
Tips for using this platform of social media for musicians:
Create longer, word-heavy

posts about upcoming events in your calendar.
Provide detail of your work, merchandise, or offering

elaborately.

Inform potential followers about upcoming promotions.

Engage with your fans by replying to their comments.

Create content that encourages likes, comments, and shares.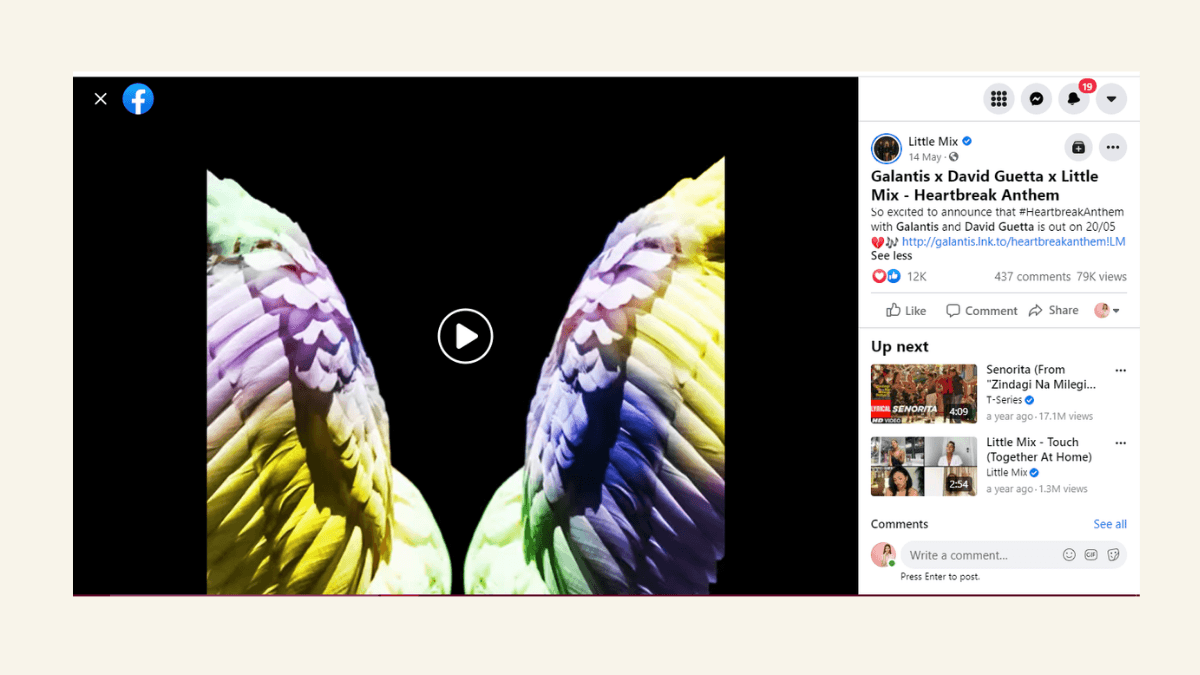 2. YouTube
YouTube is a massive, massive platform for video content promotion. It is the world's second biggest search engine after Google. Owing to that, imagine how it can be used for promoting music on social media.
Have you seen those mind blowing acoustics and karaoke videos on YouTube? Bands have a great way of using these. Video tutorials are also something that fans fancy.
Videos have the ability to render a personal connection that text can just not offer. It will not only allow you to speak with your fans directly, but also give them a very physical feel of the experience.
Tips for using this platform of social media for musicians:
Post your music videos that are shot well.

Share exclusive acoustic or recording studio sessions.

Post visuals from events.

Share BTS videos and other long-form content like interview sessions.
3. Twitter
Twitter and Facebook are gigantic social media platforms that stand for different purposes. Facebook is more of a social network that is superb for engagement. On the other hand, Twitter is a micro-blogging tool and is best used for broadcast.
This place is exactly where the music gods would hang out. Twitter has the ability to ride conversations on the latest news to a different tangent altogether. Knowing how to download Twitter videos can be more accessible for anyone who is using Twitter as social media for musicians. With RecurPost, you can schedule tweets multiple times with similar content at the best time. It will help you to build your Twitter community.
Tips for using this platform of social media for musicians:
Retweet content posted by fans, artists, and media outlets that mention you.

Interact with fans through short comments.

Provide a link to your mobile responsive website through your profile bio.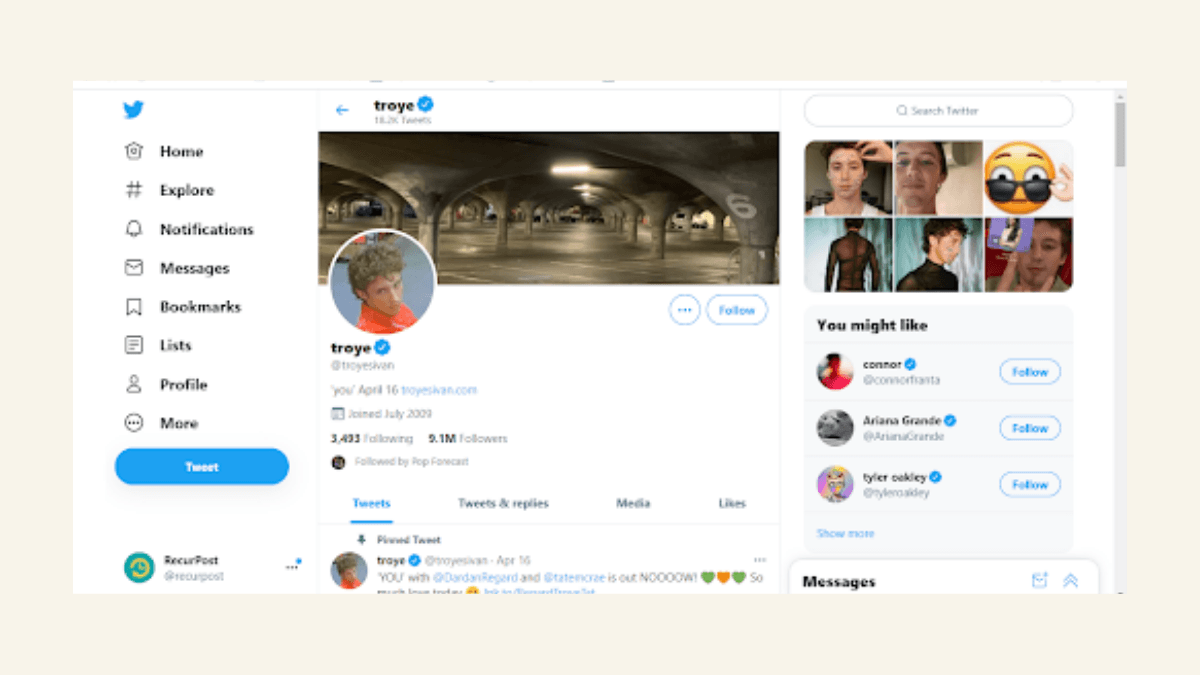 4. Instagram
Once you manage to nail social media marketing on Facebook and YouTube, you should hop on Instagram and conquer it.
Instagram has over 6 million active users that share videos and photos regularly on their pages. RecurPost helps you to schedule Instagram posts for sharing images, reels, and stories on your personal and business profiles.
So, you can exploit this platform to the fullest by sharing content at the best time to post on Instagram.
Tips for using this platform of social media for musicians:
Share teasers on upcoming albums by sharing relevant artwork.

Create buzz around upcoming tours.

Post BTS content and professional updates.

Display your personality and give your website link in your profile bio.

Hold contests for fans.

Note: When we wrote this blog there was no TikTok but it works well for some musicians. We are doing our research and this article will be updated soon to include TikTok as a network as well.
By the way, Pinterest may not seem like a natural spot to promote social media for musicians. Still, it's actually a great promotional tool if you properly how does Pinterest work!
Social Media Tips to Engage and Grow Fans for Musicians
The importance of social media marketing for musicians cannot be emphasized enough. Artists must have a strong social presence if they aspire to make it big in the industry. Social networks will allow them to connect with industry experts and also pave the way for lucrative gigs and selling merchandise.
Here are 5 Tips to Use Social Media for Musicians:
1. Optimize Social Media Profiles
When you come to think of it, the first place that a user will go to when he/she is looking you up, is Google, or Facebook, Instagram, and Twitter.
Therefore, your top priority should be to have a sharp and focused profile on each platform. Nothing should look shabby or unclear.
You need to take care of these three points before you move to creative design and aesthetics of your feed:
Optimize your bio link by adding your latest promotions like music release, tour, album or goodies)

The images used for profile covers should be sized correctly

Always provide updated information on your profile. Nobody likes vague details.
Let's look at some kickass profiles that been optimized perfectly well: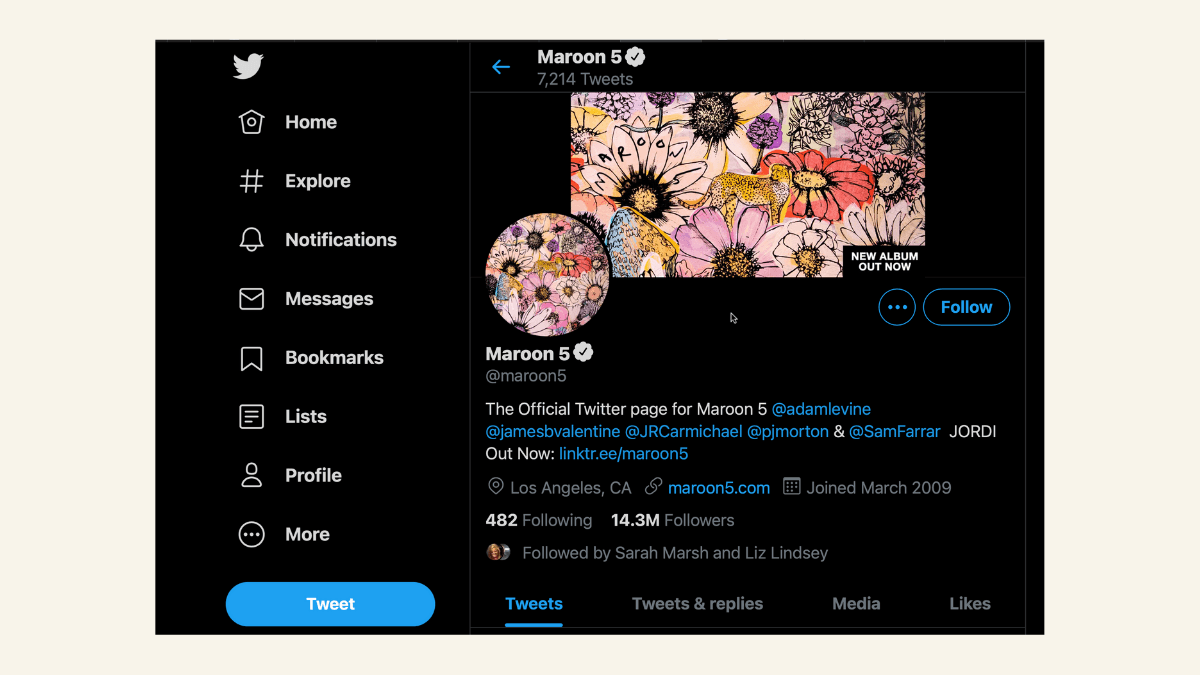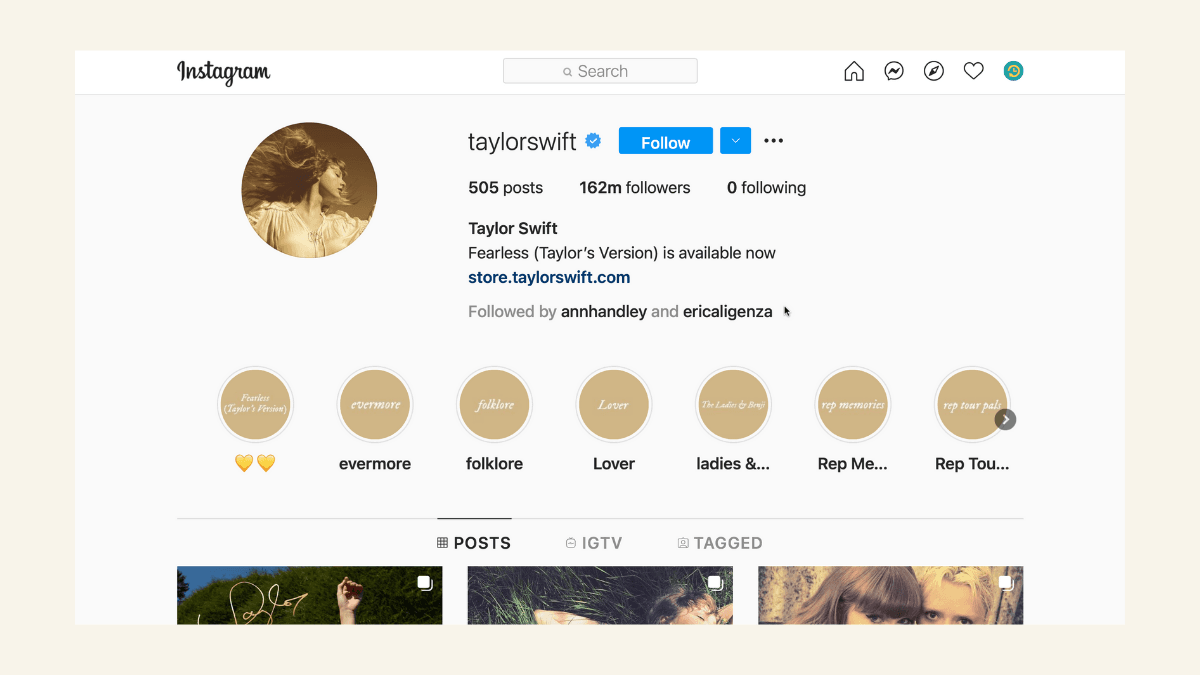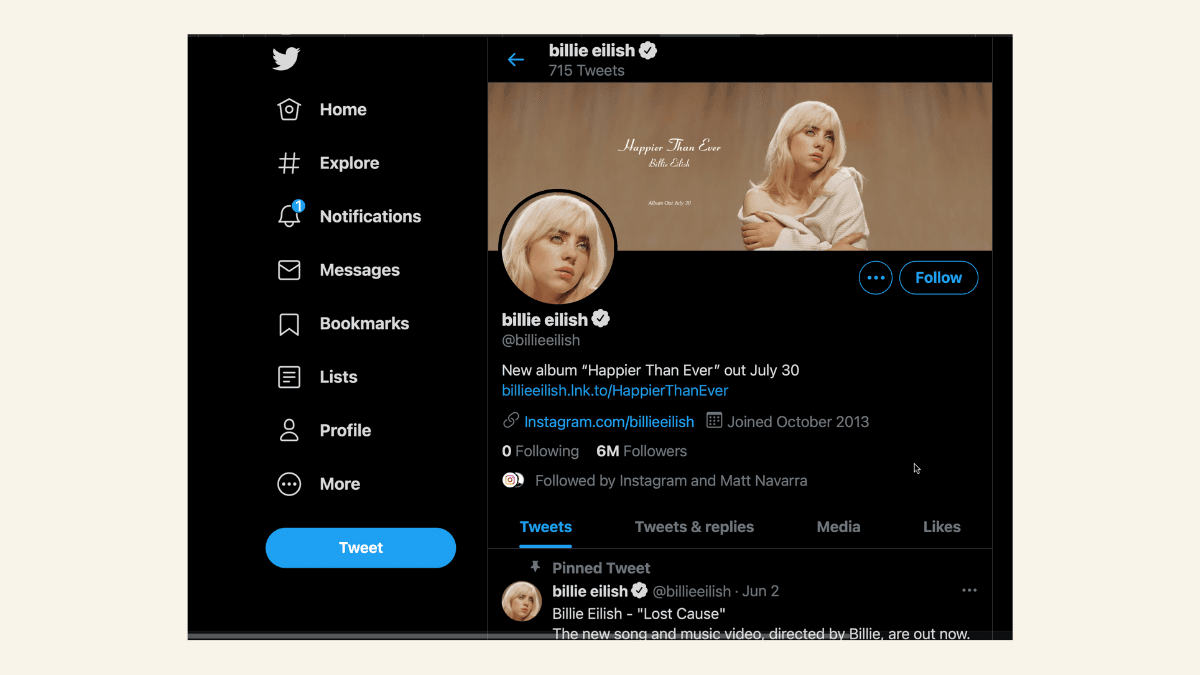 You do not always have to have a designer on board to get the design vibe you want for your profile. There are image creation tools like Canva that can make the job easier. RecurPost offers an integration with Canva that allows you to schedule designed images directly from within the app. How convenient, right?
2. Put Yourself Out There When in Action
If you are a fan of someone, you would want to see how they do stuff or how they carry themselves, right?
This applies to your followers too.
They would feel ecstatic to see how you tour or see pictures of you performing. So, when you are doing shows and want to promote them efficiently via social media platforms, post pictures of yourself performing and shout out to the attendees.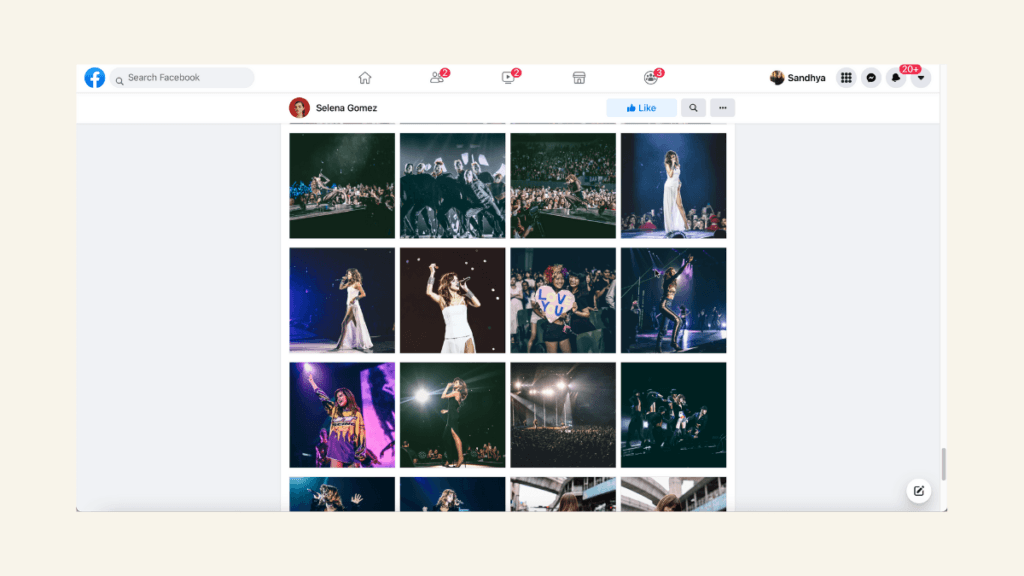 Fans can be encouraged to share tagged photos which you can repost. Consequently, this will make a personal connection between you and them, which is a great way to promote user-generated content. User generated content is a great way to expand your reach and potentially grow your followers.
3. Share Behind Scenes Photos, or Videos
Perhaps one of the music industry's most dominating social media trends is sharing BTS content.
People worship authenticity in their idols, and posting behind-the-scenes content can translate that. It gives more of a personal connection with your audience.
Take candid shots of you working in the studio or when you are touring, audiences love these! These photos are a way for them to see your side of the story, which keeps them hooked.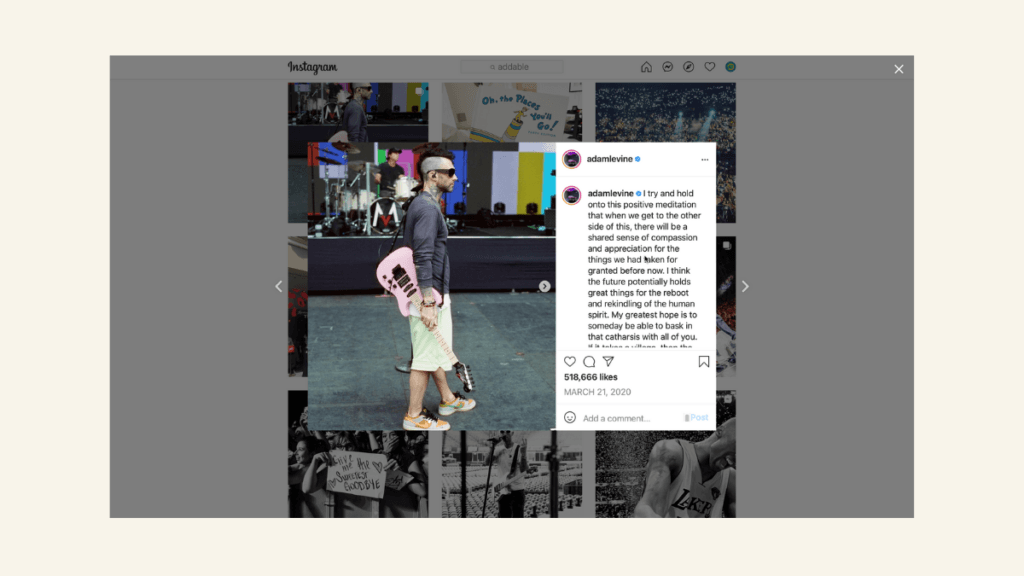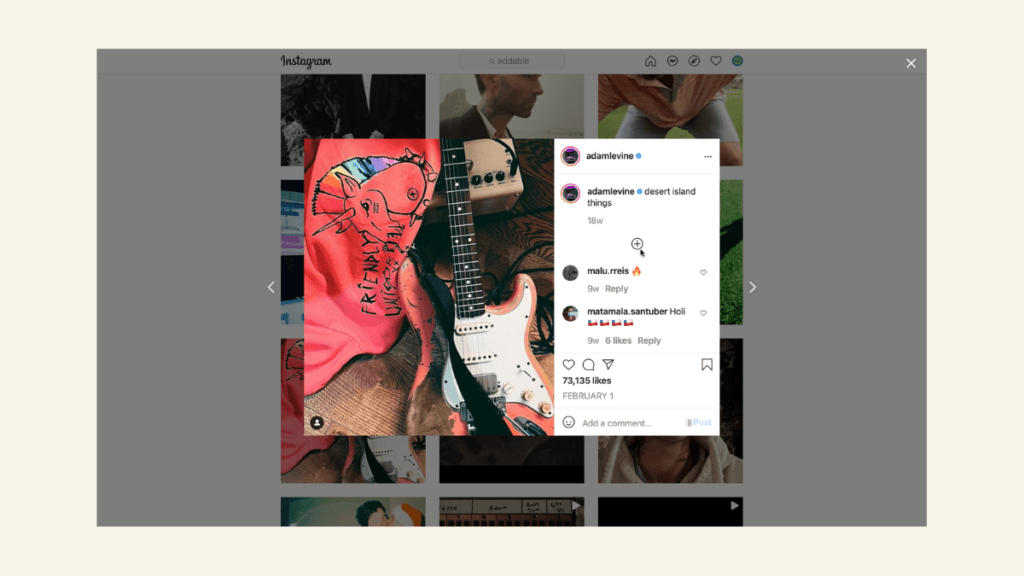 Make sure that you don't overdo it of course. These snapshots should be limited to a certain percentage of your content plan. You can put these on schedule via social media scheduling tools to maintain consistency.
4. Always Interact With Your Fans and Spread Your Love
The conversation is a two-way street and can be very resourceful when done right. Do not overlook the attention that you receive from your fans. Always try to respond with as much love as you can.
You can try answering their questions about your work or personal life. You can retweet their mentions and also retweet fan art. It shows that you pay attention and that you care.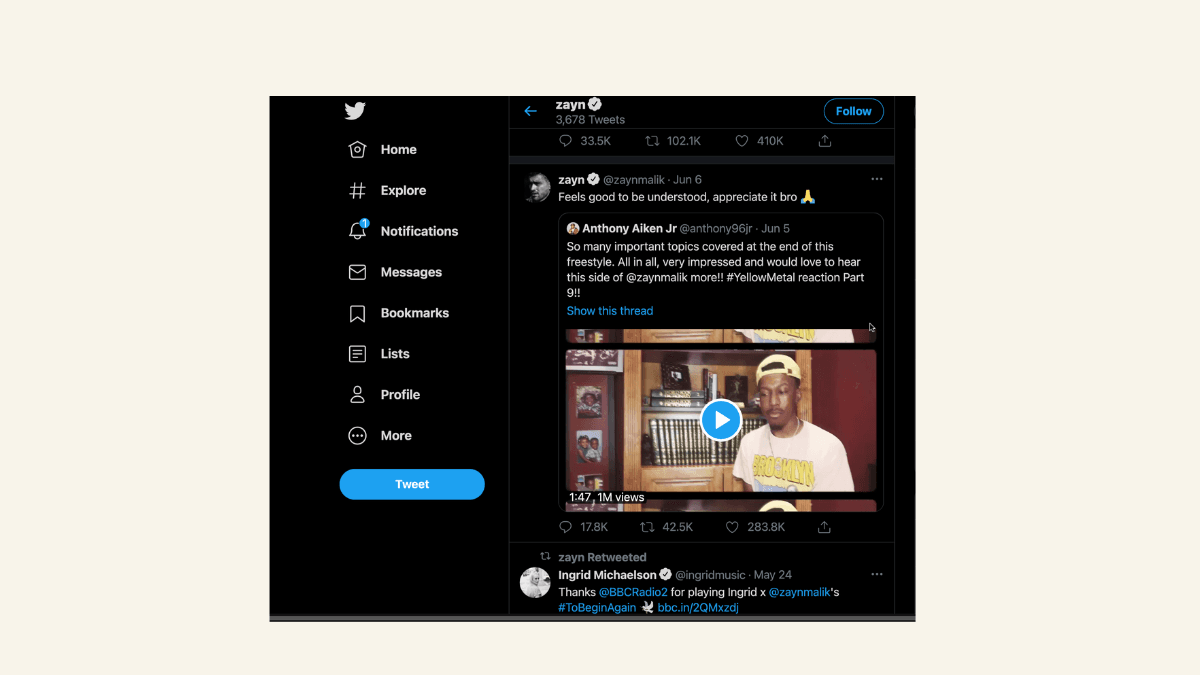 You can take out a few hours every day for engagement-building activities.
You should prioritize answering questions and promoting tweets related to your shows or merchandise. To ease this process, social media schedulers like RecurPost can be resourceful. This platform will take care of your engagement-building activities so that you have more time to focus on other things.
5. Utilize The Potential of YouTube Marketing To The Fullest
The best platform to showcase your music would be YouTube. Yes, even better than Spotify or Pandora. Maybe owing to the visual element that it offers.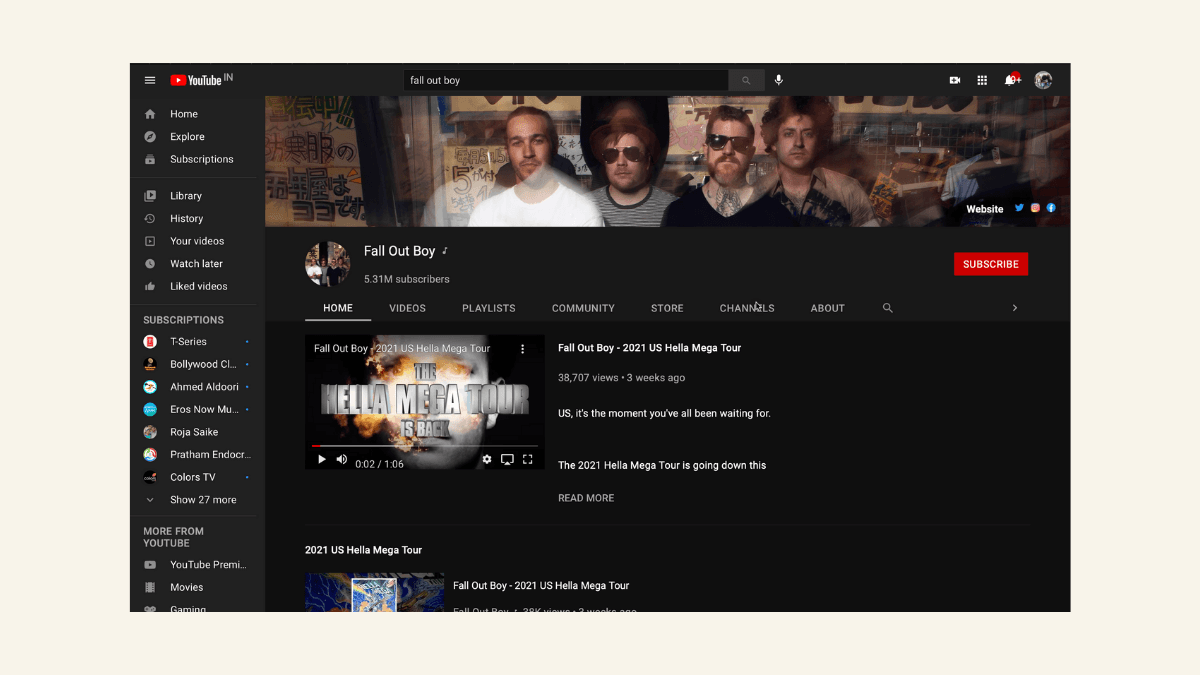 When you think of social media for musicians, think of YouTube. It has the potential to execute any viral content marketing strategy owing to its highly active community.
Here are a few tips to ace YouTube marketing for musicians:
Make the most out of your video descriptions. Add as many promotions or social profiles as you like and all the required links.

Optimize your video's thumbnails. You can add simple overlay text to make them stand out.

Publish cover songs. They can gain massive traction.
4 Must-Have Social Media Tools for Musicians:
1. RecurPost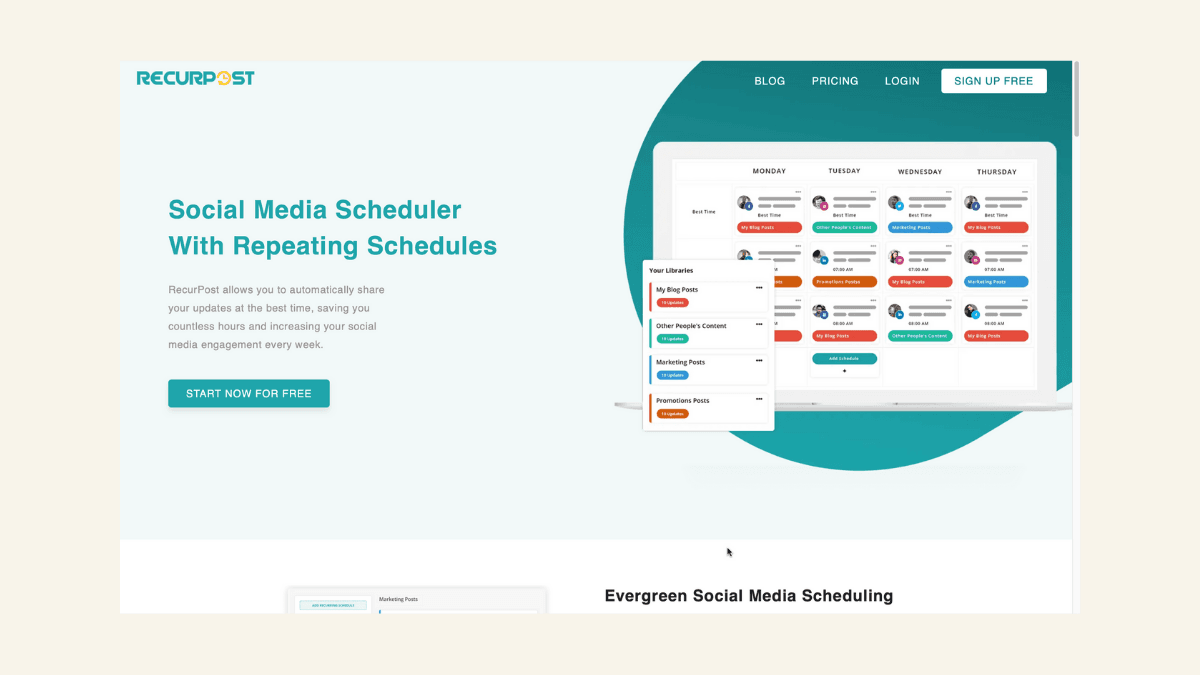 A one-stop solution for all your social media posting concerns, RecurPost is a par excellence automation service. Being one of the best free Hootsuite alternatives It offers the best times to post content, white-label reports, URL shortening, social media bulk scheduling, content repurposing, and much more. All of this comes at a very attractive price point, too, and hence, this is a no-brainer when choosing a social media automation tool. In addition to Facebook, Instagram, and Twitter, RecurPost is a brilliant Pinterest scheduler for attracting buyers by showing them the visual content of your products or services.
f you want to connect with business leaders, you can schedule LinkedIn posts on your personal and business pages. A great way to attract local buyers is to schedule Google Business profile posts with a call to action button. RecurPost is among a few social media tools that allow posting on Google Business profiles and personal profiles of various platforms.
2. Storyheap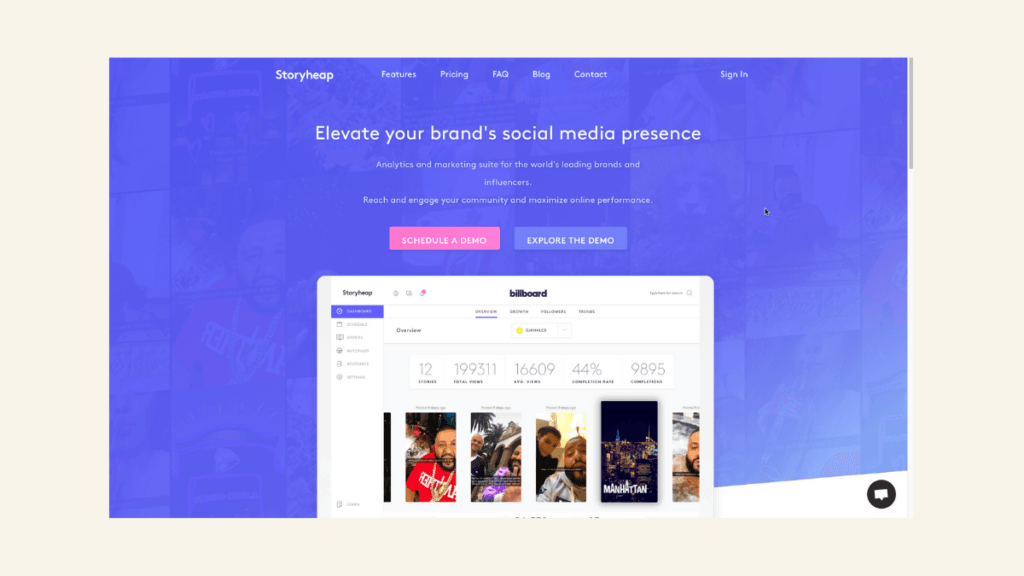 This is a good tool if your focus is Instagram and Snapchat. Storyheap allows you to schedule, upload and analyze your Instagram and Snapchat stories. it has a drag and drop interface which allows you to build stories just as you would within Snapchat or Instagram.
3. Statusbrew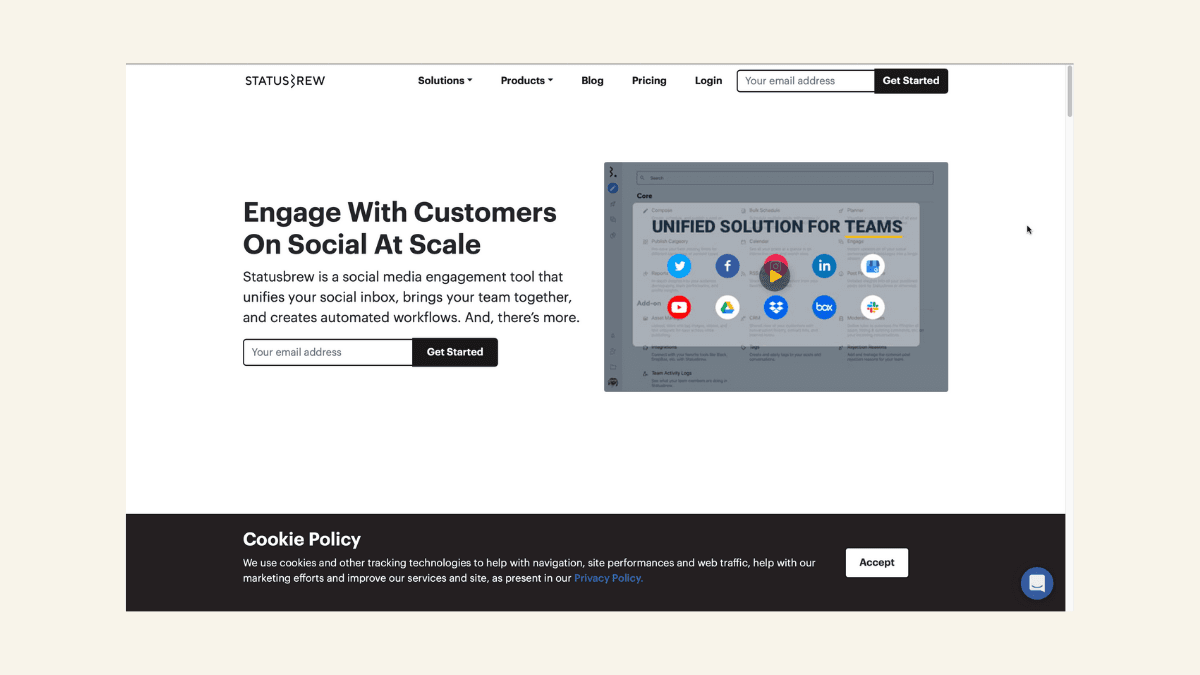 It will take care of all your social media management needs. With its automated publishing and post scheduling features, you do not have to worry about wasting hours publishing content manually. In addition to that, Statusbrew offers customer targeting that will allow you to match customers that are most likely to enjoy your content.
4. Meet Edgar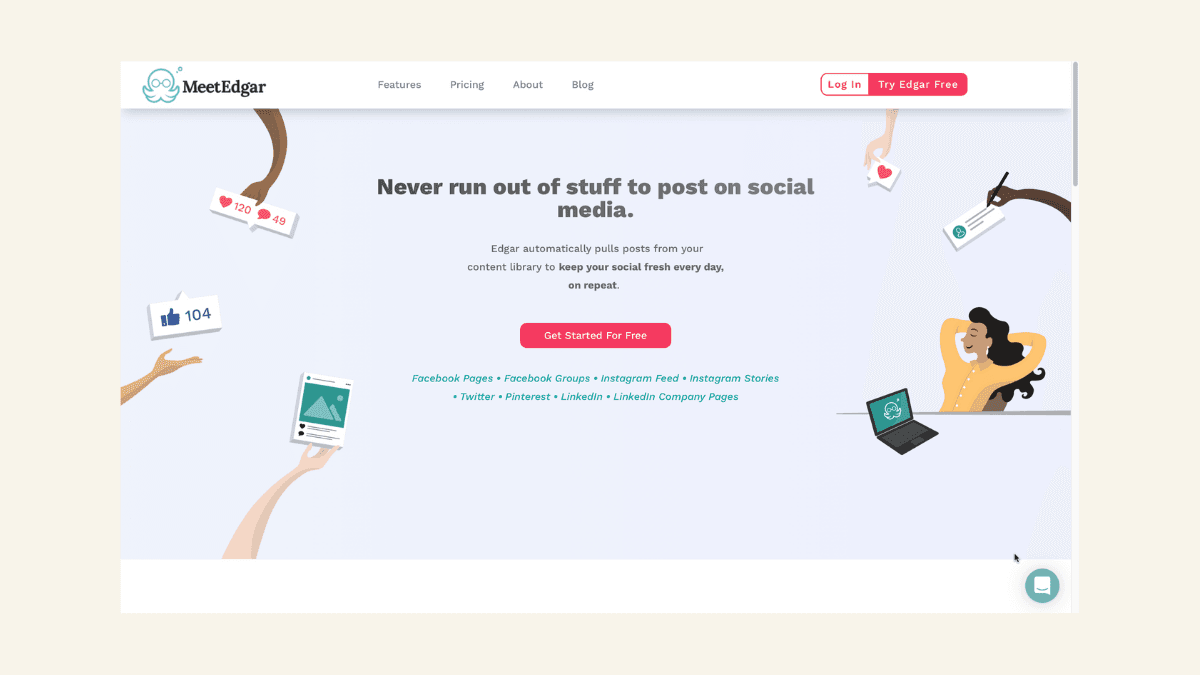 This tool offers focused automated posting and scheduling. The services provided by this tool are more extensive. Also, this tool will repost your content after a certain period of time. Meet Edgar offers an unlimited content library, allowing you to store as many posts as you would like.
If you are using a social media management tool that you are not a big fan of, you can always switch to RecurPost without sacrificing your content you spent so much time creating.
Conclusion
All in all, Being a musician is not easy. This is because there is a lot of hustle involved and the burden of success is significant.
Most importantly, social media marketing should not be bothersome for a musician considering he/she already has a lot to keep up with.
All the tricks and tips mentioned in this blog will guide you to success through your social media promotions, and you can also use them for social media for pets. However, to ease things, you can use social media scheduling tools.
RecurPost is an amazing option for musicians that want value for their money. It offers a 14-day free trial that you can use to test the waters before getting started. It's also amongst the best meetedgar alternatives available in the market. Learn more about the services and plans offered by it and make an educated choice.
Stay tuned for many more exciting insights! Literally;)
P.S. check the quick guide on how social media in healthcare plays a vital role for everyone, whether you are a patient, or doctor, or someone who loves to get knowledge of everything.
Frequently Asked Questions
1. Is There Social Media for Musicians?
Social media is an extremely powerful tool that any artist, composer, singer, star, or influencer can use to their benefit. Social media platforms like Facebook, Twitter, Instagram and YouTube can catapult a musician's career to huge success.

These platforms have opened up doors to tremendous opportunities for networking and sharing their music with fans at a larger scale. 
2. Is Facebook or Instagram Better for Musicians?
Amongst the two, Instagram should be focused upon more by musicians for social media promotions. As per studies, engagement on Instagram is 10 times higher than Facebook. Audiences on Instagram particularly fancy seeing what goes inside the life of an artist or a record label.

One can post BTS videos, live shots, brand new merch, photos with fans, and sound check sessions on Instagram to get higher engagement from fans.
3. Which Social Media is Best for Musicians?
There are a plethora of options for musicians to choose from for social media marketing.  The best social media platforms for musicians are:
– Facebook
– Drooble
– Soundcloud
– Twitter
– Instagram
– Bandcamp
– YouTube
4. How do Musicians Get More Followers?
Social media can be overwhelming and it is difficult to get your follower count up after a certain point. If you are determined about making your presence wider or gaining more followers, these tips will help you achieve that:
– Choose your content type wisely
– Post consistently
– Know your audience well
– Use SEO optimized hashtags
– Cross promote your content
– Engage with your audience regularly
– Post at the best times for engagement
5. Is Facebook Necessary for Musicians?
Advertising through Facebook can be highly lucrative if done right. So, yes, Facebook is necessary for musicians and should be utilized in the right way. It is one of the least expensive and most resourceful ways for promoting your band, music, albums, or live shows.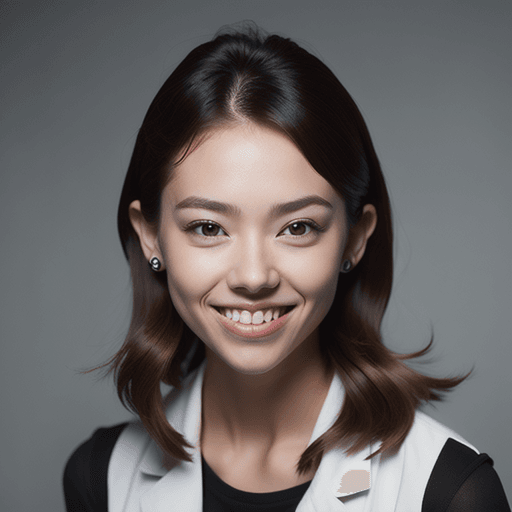 Debbie Moran is a Digital marketing strategist with 5+ years of experience producing advertising for brands and helping leaders showcase their brand to the correct audience. She has been a part of RecurPost since 2019 and handles all the activities required to grow our brand's online presence.