In the current economic scenario, the business sector is booming expeditiously. According to reports, there are 30.2 million small businesses in the U.S alone, i.e., 99.9% of the United States Businesses. In this competitive environment, your Brand must have a distinct identity, and for small business local marketing is not as big a challenge as that for national brands.
If you own a Small Business, there is a possibility that you have to understand the basic norms of local marketing for small businesses or to adapt social media scheduler which enables you to schedule Google My Business posts in local marketing strategies before stepping into the puddle of endless business opportunities.
Whether your small business is three years old or three decades old, having a clear marketing strategy is critical for the growth and outreach of your business.
Marketing is about teaching your customers why they should prefer your product/service over others in the market. With traditional marketing tools, the process was expensive and hard to analyze. But with the latest online tool, this entire regime has become cost-effective and trackable.
The key to ace perfect marketing strategy is to reach out to the right people at the right place.
To create effective marketing plans, you need to have a clear vision of a few things – where do you want to market, who your audience is and what your mission is.
Don't worry; we have answers to all of your growth queries. In this blog, we have covered all the aspects of an effective small business local marketing plan.
But you must remember that this isn't a one-size-fits-all concept or a silver bullet to your success; you have to tweak this plan according to your industry and market.
Starting with Small business local marketing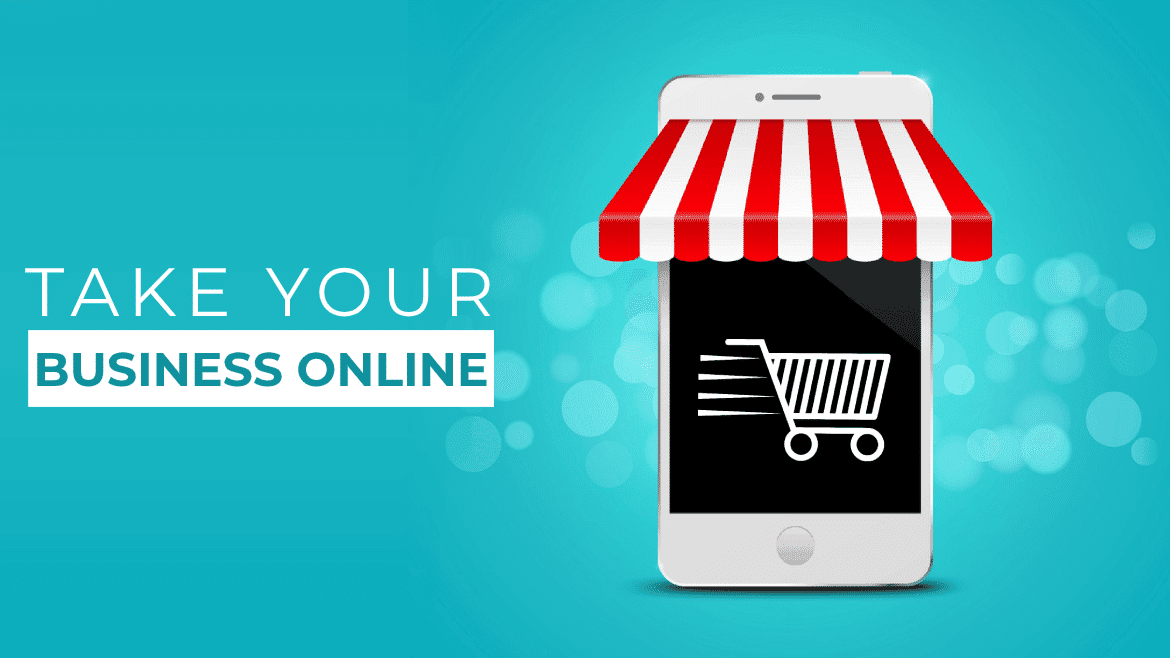 The first thing for an effective small business local marketing plan is to understand what outcome will your marketing strategy drive. 15% of small business owners say marketing and advertising is a challenge for them.
Create an outline of what you want to do; the strategy will give an insight into how to achieve it. Make sure your business has a goal and a set timeline to obtain it so that you create your strategy around that goal. The timeframe will make your goals rigid and give you the push to attain it.
For example, If you have a retail store outlet, your goal can be to introduce a new store in another area in another four months. This goal can be further broken down into other small-objectives which can be attained in a shorter time frame.
These objectives can find a place, peak-area, create buzz, advertise, conduct promotional events, etc. So, once your Marketing Plan is constructed, segment it into various other objectives.
One great way at present to get your business online without any expense is to create a Google My Business location and keeping it active with constant posting. A good Google My Business scheduler can help a great deal with your small business local marketing.
Setting target for your small business local marketing
While preparing your local small businesses marketing strategy it is crucial to jot down who is going to be your target audience. A target audience is a group of people who will be interested in your product or service.
For example, if you run a fitness center, your target audience may have diversity in their superficial constructs like age, location, or gender. However, if you own a Gaming Center, your target audience will be limited to a specific age.
To create your target audience, ask yourself these questions.
Which age will like your product/service?
What's their profession?
What is their ideal location?
What are their brand interests?
Once you have created your ideal audience, start narrowing it down and create a buyer persona. A buyer's persona can be defined as the superficial construct of your ideal customer.
Make sure it is knowledgeable and not complicated.
Stick to the information that will matter to your small business in growth, don't just make a cute figure with fictitious personality. Study it profusely to understand the channels where you can start marketing.
How will people identify your Small Business?


Guess this – The red color logo linked with "Open Happiness" or "Taste the feeling."
Hands down, the first name that stuck your mind should be Coca-Cola; this is a perfect example of creating an identity. These words have become powerful enough to strike your brain strings concerning a brand.
After creating your label, the next step involves imparting it a personality. The elements that define a brand's identity are color, design, logo, mascot and the tagline of the Brand.
These features should have a long-lasting imprint on the consumer's mind so that they can distinguish your brand from others.
If you have just started, creating an identity will not be difficult. But if your business has been in the field for a long time, cultivating a new character can be a challenging task.
Your new brand face has to welcome customers as well as make the existing ones feel at home. While creating your Brand's personality, keep these things in mind:
Reflect the purpose in your Brand name
A memorable logo
Create emotions with colors
State core values
Consistent imagery
Decide the visual theme of your Brand and get on with it.
Who are you up against?
When you are researching your market, you will stumble upon the business offering similar services to your Ideal Customers. A constructive way to detect your brand improvements and consumer likes is by carrying out a Competition Analysis.
Find the business operating in your niche and do a thorough SWOT analysis. It is a strategic tool which can evaluate the company's strength, weakness, opportunities, and threats. Take time to enumerate all the points of your competition and compare it with your business needs.
This thorough analysis will help you fill the market gap your competition missed out on, fine-tune your niche and make sure your business flourishes with new and competitive challenges.
Are you Online yet?
94% of the small businesses in the United States are mobile-friendly.
If you don't fall into this category, it's high time to add wind to your sail. In this digital age, having an online presence is very important for your business. If you don't have an online presence, it is assumed that you are no longer in the industry.
Once you have created your brand identity, make sure you put it at the channels where your ideal customers will notice it. To be sure of your channels, ask yourself "Where will my buyer look for the service?"
Being a Small Business, It is not necessary to be omnipresent. Just leave a consistent mark at the right places.
72% of small businesses currently have a website; having a dedicated website for your business is the first step to set- up grounds for online marketing.
Let's have a look at other online marketing channels.
Blogging
Emails
Website
SEO
Every platform serves its purpose, don't be a master of all. Select the platforms that work best for your business. Don't burden yourself by selecting all the platforms and not generating enough traction.
Be consistent on the specific platforms and keep running Ad campaigns according to marketing goal.
For example, if you have started a local organic store, run a local awareness campaign on Facebook to increase your reach. But if you have started an e-commerce website start working on your personal blog, SEO, and social media presence. RecurPost social media scheduler is amongst the top free Hootsuite Alternatives that can help you schedule posts at right time.
If you have introduced a new product in the market, make sure you create a strong brand identity and maintain content consistency across major social media platforms. This will create a buzz around your product.
Introduce variation in your channels now and then to experiment with what can be your silver bullet of online marketing.
Final Call: What is your Promotion Plan?
Being a small business, you must have a promotional plan in place. Apart from marketing online, you can also try a few traditional yet creative ways to sell your product.
It can be a newspaper Ad or individual Flyers; the catch here is to grab the user's attention.
This was a creative offline promotion by Fevicol, which sure did grab a lot of attention. The way they introduced the product was unique and fun.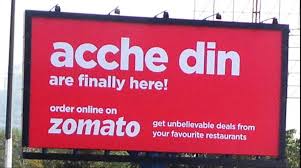 Another such creative campaign by Zomato India, they put up a hilarious hoarding which was the talk of the town.
So, apart from online marketing, make sure you invest in creative offline marketing.
The next step is to set the Budget.
For a Small Business, the budget is the Achilles heel. Unfortunately, being a local business, you are left with a considerable budget for promotions and marketing.
While you outline your promotional plans, have a clear conscience about your budget so that you can finalize on activities you can afford.
Once you have finalized your annual budget, break it down to months and modify your promotional activities with maximum ROI.
The promotion plan also includes other things like PR, direct sales, sale promotions and other publicity efforts to generate the initial footfall and gain momentum at the store.
What other platforms does RecurPost support besides GMB?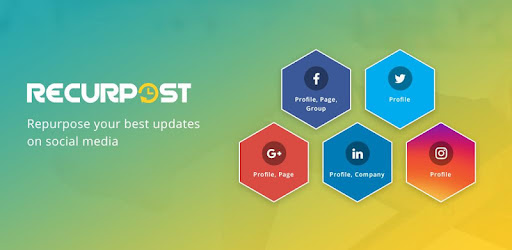 RecurPost helps you in creating your style bible on social platforms. It allows you to schedule posting repeatedly and analyze the outcome.
RecurPost allows you to schedule Facebook posts on your profiles, company pages, and multiple groups to entertain your audience and build a community. You can schedule Instagram posts on your personal and business profiles to share information and create fun content using reels and stories.
With Recurpost, you can schedule tweets at the best time. It allows you to schedule LinkedIn posts on your personal and company pages to connect with professionals worldwide. RecurPost is also an excellent Pinterest scheduler, offering the benefits of using a visual platform.
Where did you lack?
It is a fundamental question you have to ask yourself if you are running a Small Business. In huge firms, there is an entire team dedicated to it, but when you run a small business, you are accountable for an answer to this question.
In this age of New Media, you have to adapt to changes and evolve continually. Your audience will shift, and you have to make the changes accordingly.
All of the hard work you've put into your marketing plan will go in vain if you can't track and measure results or don't know how useful social media bulk scheduling is. In your online marketing, platforms have readily available analytics reports which can help you generate results, but offline methods require a manual approach.
The way you track and measure your metrics is a part of your brand analysis. Once you've done a complete analysis, make sure you optimize it for your business by tailoring your marketing activities to focus on the areas where you will have the most success. In the meantime, you can try RecurPost, one of the most trusted Loomly alternatives. Using RecurPost's cool features, you can divide and organize your updates based on priorities and projects.
These are a few tips to follow if you are starting a new small business. Start your marketing right away!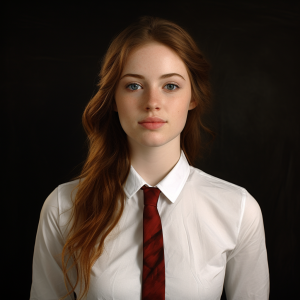 Debbie Moran is a Digital marketing strategist with 5+ years of experience producing advertising for brands and helping leaders showcase their brand to the correct audience. She has been a part of RecurPost since 2019 and handles all the activities required to grow our brand's online presence.