Google constantly takes measures to improve user experience and ensure that the results displayed are relevant and useful. That's why continuous updates are being made to Google's algorithm. In a single year, you may see hundreds of changes taking place. Thus, digital marketers are always on the lookout to prepare an SEO strategy or to work with social media scheduler according to the algorithm and rank higher in the search results.
Google's algorithm is a set of rules and regulations that determine your website's authority. When these rules and signals change, it is necessary to update the SEO strategy accordingly; otherwise, your website will not be considered as a good one and will not get ranked in the SERPs. This will ultimately affect your online business and organic traffic.
To help you beat the algorithm and improve your website ranking in 2023, we have jotted down 15 tips below that you can implement immediately.
15 Tips to improve your SEO strategy and rank higher
1. Improve your page loading speed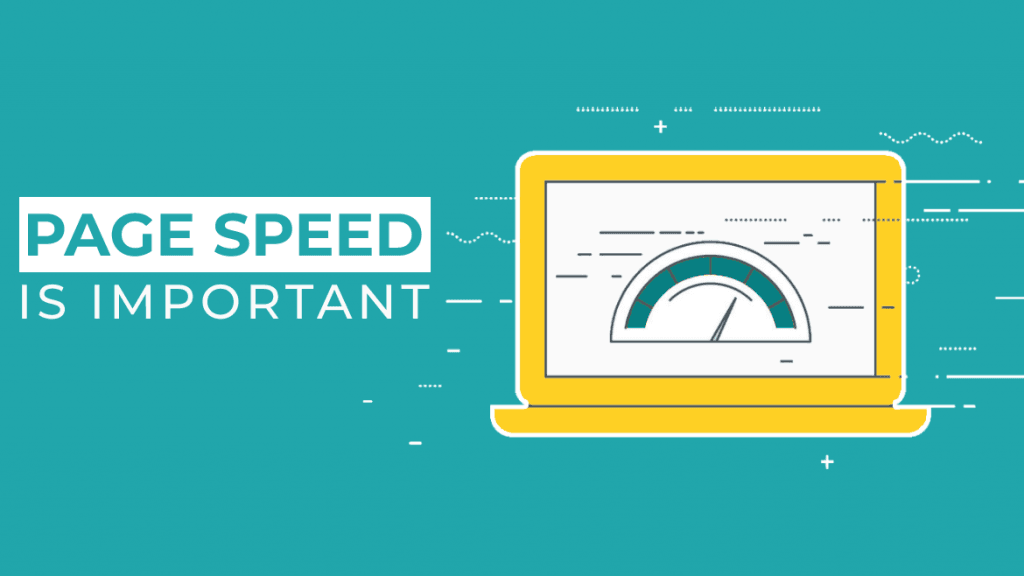 Page speed is the measurement of how much time it takes to load the content on your page. Not only Google, but all other search engines take this factor into consideration. According to a survey, 40% of users leave a website when it takes more than 3 seconds to load and 80% of users never visit the website again.
Thus, it is a vital factor to consider while preparing your updated on-page SEO strategy. Here are a few tips to improve your page loading speed:
The images that you use on your page should not be heavy for any device. The image size should be under the range of 100 KB.

Implement browser caching for faster load times for returning visits.

Use content distributed networks as it helps users to access your website efficiently.

Avoid multiple redirections as it increases the page loading time.

Choose the right fonts and visual elements.
2. Curate high-quality content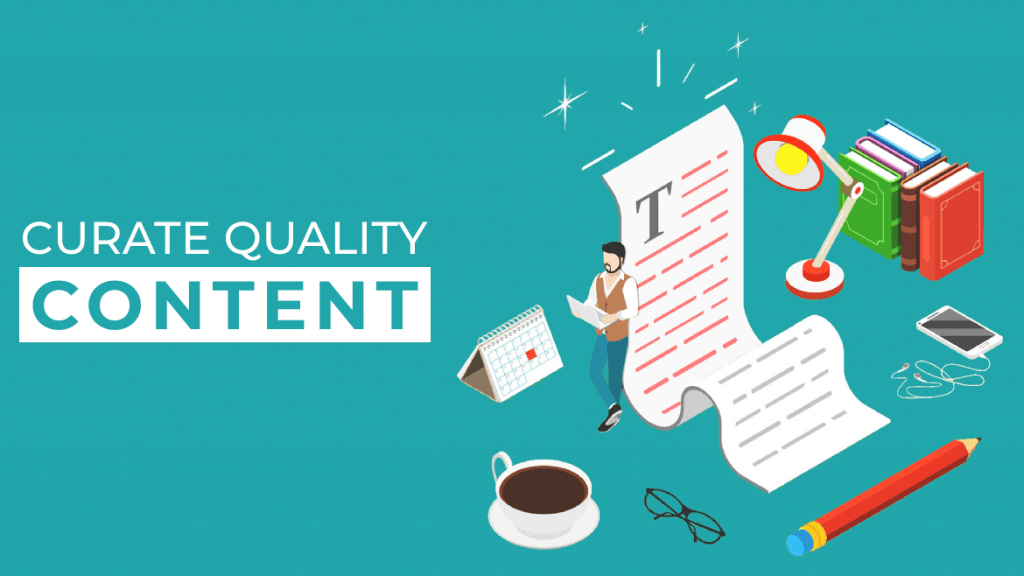 Writing high-quality content should be a key aspect of every SEO strategy. When you know how to produce high-quality content, you'll be able to drive more visitors to your website, lower bounce rates, and increase conversions. Although the users determine the quality of your content, there are some things that you can keep in mind to make sure that you end up with a well thought out and engaging content.
While writing any piece of content, keep your readers in mind. What interests do they have? What problems are they trying to fix? Find out their pain points and provide solutions through your content.

Focus on making your content readable and engaging. Getting your message across and ensuring that people read your entire blog is necessary

.
Always keep your site's content up-to-date. Curate new blogs and

update the old content to ensure that people can find the right information.
3. Keep search intent at the top
Search Intent (or User Intent) is the main goal of a user while typing a query into a search engine. Simply put, satisfying user intent is Google's number one aim. Search intent must be a big part of your SEO strategy if you wish to succeed with your content marketing efforts. Here are a few tips to ensure that users have a good experience with your content:
Limit the number of popups as they are neither liked by Google nor users. If you are using one, it is recommended to use them with 'exit intent' turned on.

Use a good and readable font and font size. You might have the greatest blog, but people will bounce back if it's hard to read.

Users are looking for rapid answers. They aren't going to read every single line of your blog. Use enough subheadings to let users skim through your content for main points.
4. Optimize for voice search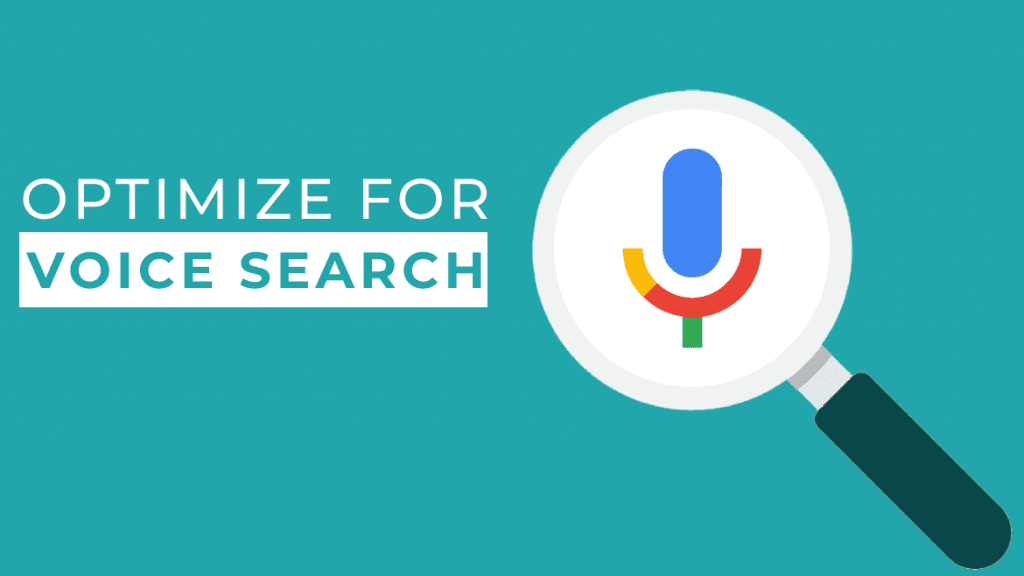 Voice search is bound to take over text search very soon. In 2023, 50% of all searches will be voice-based. 2 in 5 people say that voice-activated devices are essential in their lives. Around 55% of teenagers and 44% of adults are using voice search on a daily basis. Among iOS users, 19% of people say that they use Siri at least once a day. All this data makes it pretty much clear that it is high time to include voice search optimization in your SEO strategy.
Make use of schema markup to let search engines know what details your website has.

Create FAQ pages on your website.

Make sure you are writing conversational content that gives answers in the language that your users speak.

Optimize your content for mobile devices as a majority of voice searches are made through smartphones.
5. Keep updating old content
Updating your old content is one of the easiest ways to boost organic traffic. According to a study done by Hubspot, updating old website content and images can boost organic traffic by as much as 106%. Thus, make content updation a part of your SEO strategy and keep the following tips in mind:
Analyze content metrics before updating them. You can use Google Analytics and Google Search Console to know which keywords are generating how much traffic.

If there are any broken links, find them and fix them.

While updating content, you can embed tweets, YouTube videos, Pinterest infographics, etc. They will make your content more engaging.

Write shorter sentences and paragraphs and divide your content with lists to make it easily scannable.
6. Build backlinks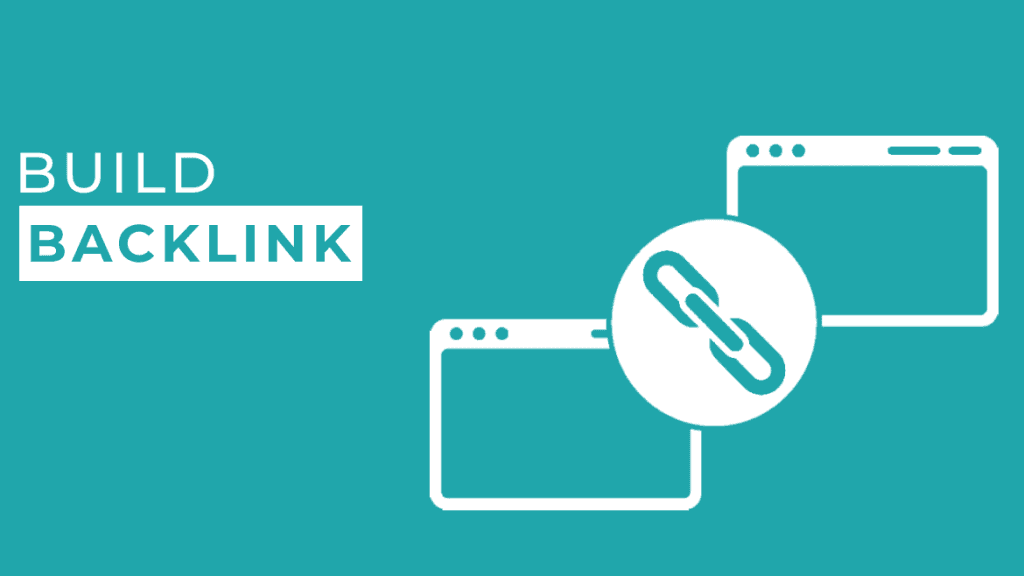 You need to include link building in your SEO strategy for food blogging or any different blogging types, as it is one of the smart ways to boost organic traffic. Adding inbound and outbound links to your content can increase page visibility. Backlinks are the third biggest ranking factor for Google's algorithms. Below are some tips to do better link building:
Use explanatory text to add links to make users understand which page they will be redirected to after clicking a link.

Don't exchange over 2 reciprocal links from any website.

Utilize guest blogging not only to

build backlinks

but also to increase your online reputation.

Promote your content, write testimonials, publish press releases, and analyze your competitor's building backlinks for references.
7. Use broken linkbuilding
The broken link-building method is perfect for creating one-way backlinks. The strategy includes approaching a webmaster to report broken links on his/her website. Along with it, you suggest other websites to replace that link. And here, of course, you include your own website. Since you are helping the webmaster by mentioning the broken links, there are strong chances of getting a backlink to your website.
When reaching out, be friendly and let the individual know that he/she is linking to some sites that are no longer available.

Provide the exact location of the broken link.

Recommend your own website, but also include some alternatives.
8. Optimize your website for mobile devices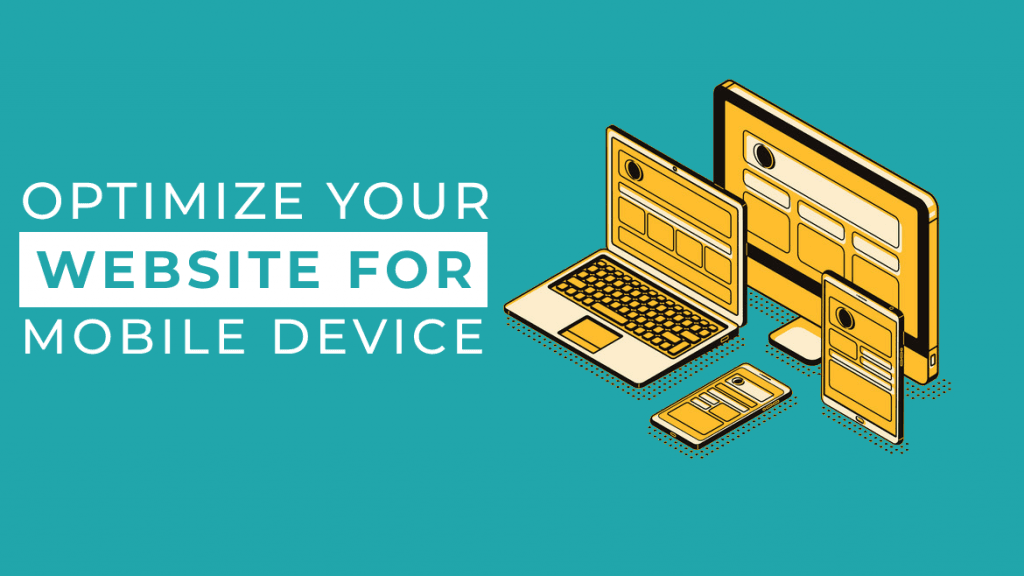 It's no doubt that more than half of the users are accessing the internet through their smartphones. And if you give them a poor experience, you might lose a lot of traffic. Therefore, if you reverse engineer this logic, it would mean having a mobile-friendly interface that can enhance your website's organic traffic.
Make the website adaptive so that it can have a versatile and flexible design depending on the size of the screen.

Offer easy navigation on your site, as the viewer has no keyboard or shortcuts to explore on your site.

Try to avoid popups as they can bother users when shown on mobile devices.
9. Target relevant keywords
Keyword targeting is a primary technique that you need to include in your SEO strategy, as it can help you generate strong organic traffic for your website. However, if you target keywords simply because of high search volume, you will lose both your traffic and conversions.
Know the user intent of the targeted keywords before writing content on them.

Use semantic or similar keywords.

To increase sales or conversions, target keywords with high CPC.

Make use of tools like SEMrush to find out relevant keywords.

Use keywords that are related to your niche.

Improve the chances of ranking on specific searches by using long-tail keywords.
10. Analyze your current metrics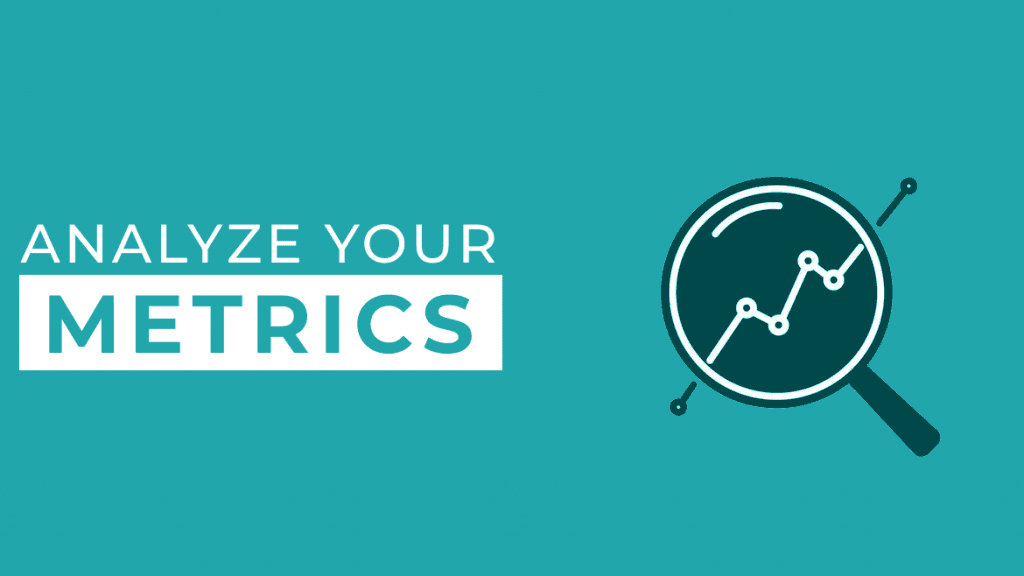 Managing your data through an SQLite app or any other SQL style database is a plus. It automates and streamlines the process of analyzing your current data and will give you a lot of information in minutes
Monitor how much organic, referral, and social traffic you're receiving on your website, and the platforms from which you're getting it.

See the devices that your users prefer.

Monitor the bounce rate and find out the reason behind it.

Utilize Google Analytics to understand the actions of visitors. Check page sessions, dwell time, returning users, etc. to know how engaging your webpages are.
11. Aim for 'People Also Ask' section
'People also ask' is a section that consists of questions related to the query a user has searched. If you rank in that section, it can give a significant boost to your organic traffic. It's because 43% of search results have a 'People also ask' section.
Find pages that are ranking for multiple keywords in your niche. Tools like SEMrush and Ahrefs can help you with this.

Examine the questions that are already there in 'People also ask' section.

Include more questions and write the answers to them in your content.

Don't forget the search intent while answering these questions.
12. Create and optimize XML sitemap
An XML sitemap helps Google recognize pages on your website. As XML sitemaps allow Google to scan your webpages, an optimized sitemap can improve the visibility and ranking of your website. To create your XML sitemap, you can simply use the Yoast SEO plugin if you use CMS like WordPress.
Generate and submit a sitemap to the Google Search Console. But don't ignore Bing Webmaster tools. Submit it there, too.

The maximum file size for sitemaps is 50MB. Try to keep it as low as possible.
13. Keep an eye on competitors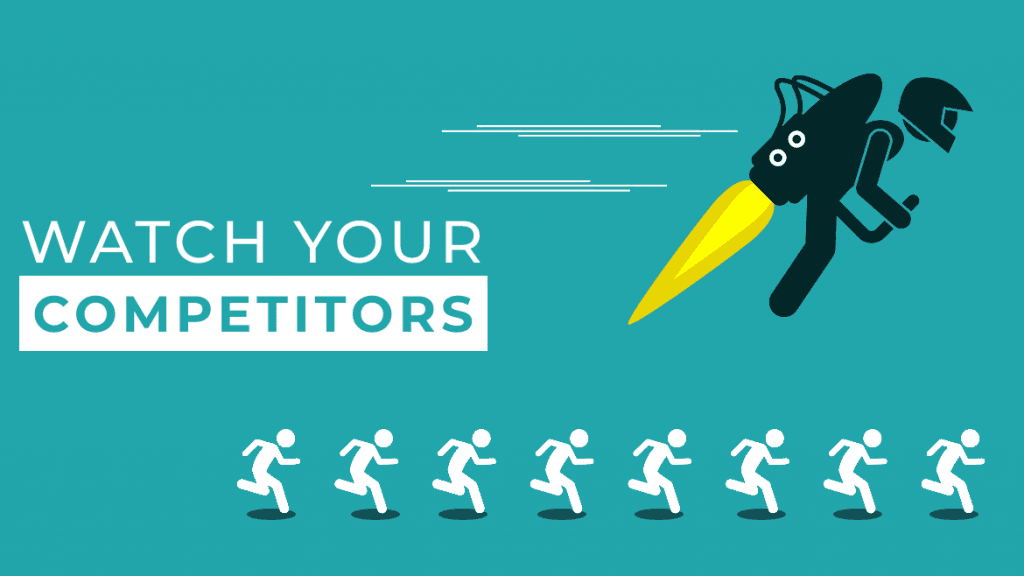 Competitors can swallow your business, but at times they might also give you great insights. So, you need to understand their website efforts, understand are they used a dedicated virtual server, and learn from their experience and if you wish to enhance organic traffic on your website, you can spy on your rivals for knowledge and insights.
Identify your core competitors and analyze their website as well as top-performing content.

Evaluate their business model, USPs, and where you and they lack.

Find the scope of enhancements you can make to your website, content, SEO strategy, or anything else.
14. Increase traffic through visuals
It's rightly said that hardly anybody likes to read these days. People are consuming more content than they can watch and listen to. Now, we cannot replace text, but using visuals like images, videos, and infographics can help you gain huge engagement if you can improve your page loading speed.
Avoid using free stock images as far as possible. Create your own original images and videos to rank higher.
Schedule images using the social media bulk scheduling feature if you want to get more views.
Embed videos and infographics in your blogs as well as other web pages

where you need them.

Memes and GIFs are a lot more in trend. Use them strategically in your articles.

Make sure to include alt text for images that you're using.
15. Target featured snippets
Featured snippets are a treasure trove for improving your website's organic traffic. Apart from the traffic, features snippets also establish a level of trust among the users.
Make a practice of including bulleted or numbered lists in your articles.

Find out the questions that your audience asks and answer those questions in the best manner.

Try adding a QnA section for stronger chances of ranking in snippets. This will also help you to rank for voice searches.

Limit your answers between 50 to 5 words to increase the odds of getting a featured snippet.
Build a social presence of your brand across multiple channels with RecurPost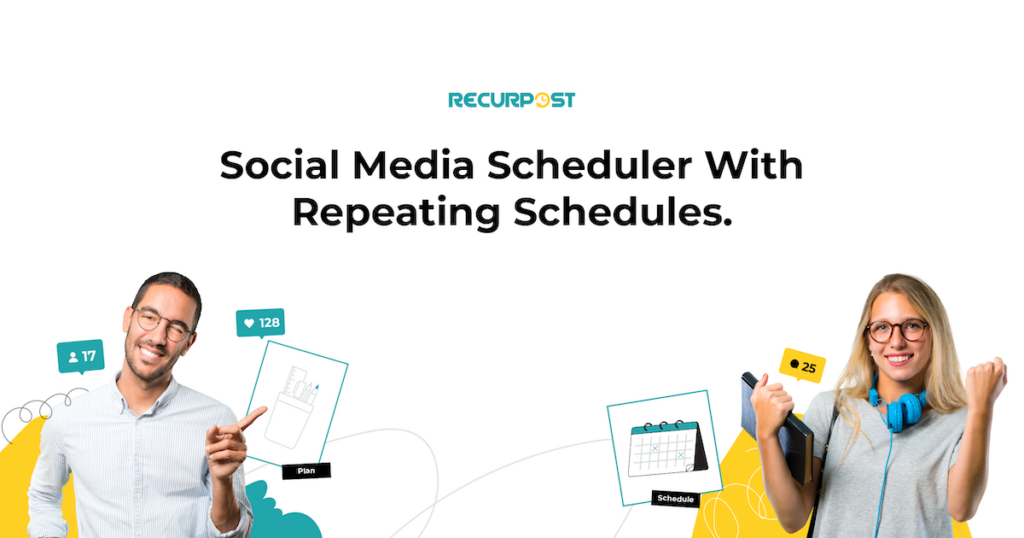 RecurPost is a leading social media management tool that supports major platforms for scheduling posts and analyzing the results of posting.
With RecurPost, you can build a community on various networks by posting regularly and repeatedly. You can schedule Facebook posts on your profiles, pages, and groups. It enables you to schedule Instagram posts on your personal and business profiles.
RecurPost lets you schedule tweets and build a Twitter community of your business-specific people. It allows you to schedule LinkedIn posts on your personal and business pages and start conversations with professionals anywhere in the world.RecurPost is a great Pinterest scheduler for enjoying the benefits of the visual platform. The tool enables you to schedule Google My Business posts with your choice of call to action button.
Conclusion
We hope that you found this guide on improving SEO strategy helpful. Using SEO strategy in the food marketing business can help you grow drastically. Focusing on little things can make your website rank higher and increase your CTR and conversions.
While optimizing your SEO strategy and working on SEO improvement tactics, we assume you'd also like to improve your social media management. If you have social accounts on multiple platforms and are struggling to manage them together, a social media scheduling tool can help you do the task easily.
RecurPost is a tool that offers an Instagram, Facebook, LinkedIn, Twitter, and GMB post scheduler. Making it one of the preferable free hootsuite alternatives and postfity alternatives in which You can create and schedule months of content in advance, use the social inbox to monitor and manage notifications, create recurring schedules, add unlimited content libraries, and practically sort your one-week of social media efforts in one hour with all Instagram Latest Updates! Click here to know more and sign up for the free trial.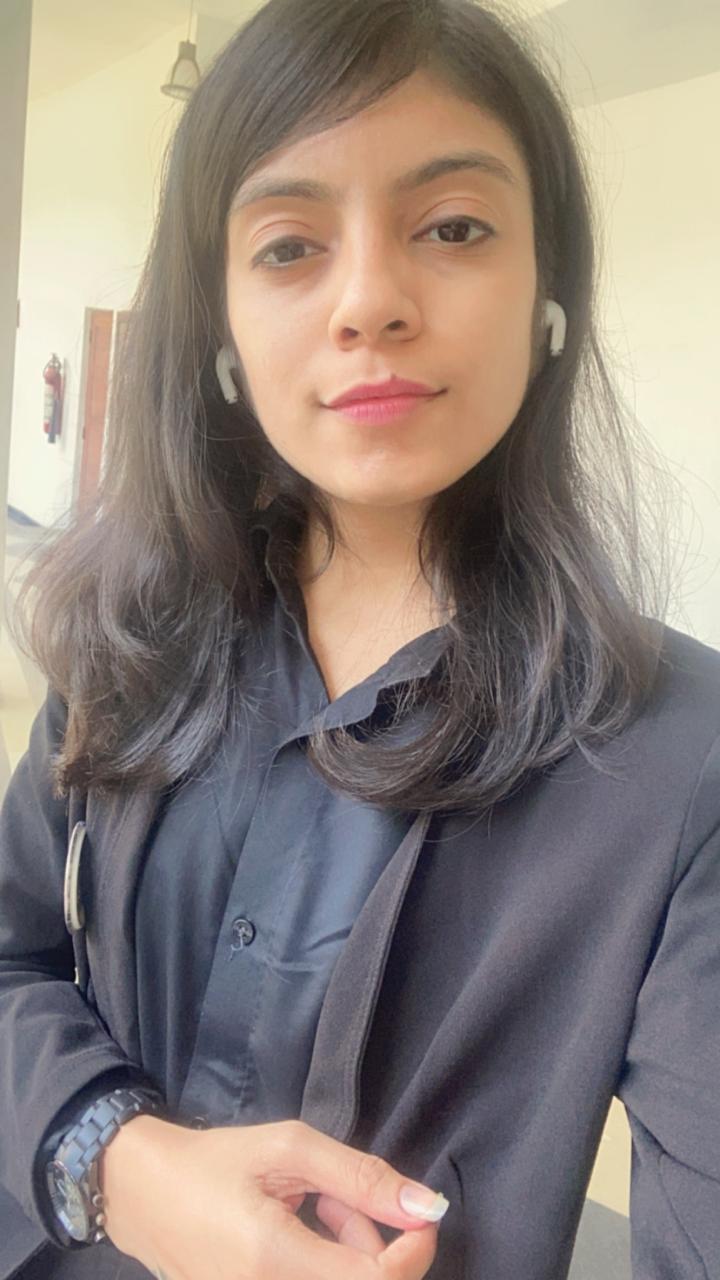 Amaiya Rathi is a Senior Content Writer at RecurPost. She helps RecurPost communicate with their readers in their own language. Whether it is the web copy, social media posts or blogs, Amaiya has worked on all aspects of copywriting. You can reach out to her at [email protected].