Every successful B2C company knows how to use Instagram for business. Instagram is one of the most popular social media platforms among people to either spend some time scrolling or execute their business plans.
Users lookout for good content on this app, something which will fancy their imaginations. All that gives your business plenty of opportunity to showcase itself. It may look tedious, but with the right social media scheduler, you can automate most of it.
80% of accounts follow a business on Instagram. You can tap into this large reservoir of users and use it to your advantage. Schedule Instagram posts and connect with new potential customers every single day. You've got a powerful platform lying in front of you, ready to be exploited. 
Whether a local business or a high-scale company, businesses thrive through Instagram. You can be one of those to stand out and achieve the best results through Instagram. Use the provided tools wisely, and you'll be on top of the success ladder in no time!
1. Create a Profile on Instagram for Business
Firstly, you need to set up a business profile on Instagram. It will be solely related to promoting your products through interesting posts and stories.
You need to think like a consumer and create your profile accordingly. Generic photos won't capture anyone's attention. Well-edited, professional photographs, on the other hand, will go a long way in gaining your followers.
2. Share Interesting Posts on Your Instagram Business Profile
Creating pleasing photos isn't enough if you're not using the right Instagram tools to its extent. You can add a captivating grid on your Instagram profile, making people want to connect with your business.
These pieces join up and look like one large photo when seen from your Instagram for business profile page. A grid will create curiosity in the minds of a customer to see more of what your brand has to offer.
Seeing one photo of your grid on their homepage will urge them to visit your profile and check out the big picture.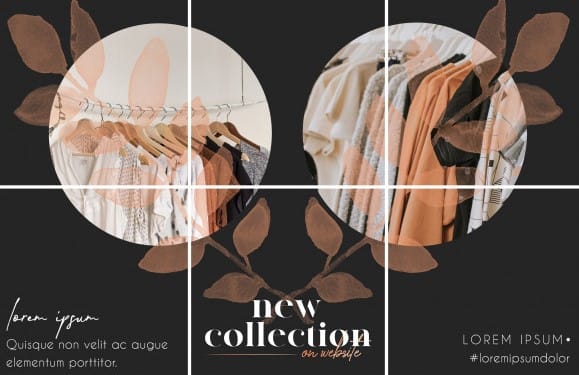 3. Use Exciting Captions
If your graphics are the king of Instagram, your captions are the throne. The throne needs to have a wow factor. Otherwise, it'll spoil the mood set by the king's terrific looks.
A user expects a story revealed in the captions, one which signifies the essence of the post. Based on your brand image, you can add a quirky caption that will amuse the onlookers. Or, you can add a high-class descriptive caption that grasps the users' attention.
When your post is too descriptive about a certain event or news, you can add a link to your website as well.
If a user goes through your post, and it amazes their interest, they can easily check out more information through the links included. You can engage them for longer, eventually compelling them to purchase your products/services.
4. Share Stories on Your Instagram Business Profile
Another tool at your disposal is stories on Instagram which gives you the upper edge to display your creative abilities. These are visible for 24 hours to your target audience. You may add entertaining photos, live videos or fun boomerangs to your stories.
We have seen different Instagram business profiles doing really well with stories. A story can bring you a huge amount of new traffic.
Make sure to add a sticker from the collection provided on the app to improvise. You can use time, location, or simple emoji stickers to absorb your customers' attention.
You can build excitement among your customers by posting a "coming soon" product as your story. Conducting a thrilling event outdoors? Start a live video through this app and reach out to people who couldn't visit your workshops.
Engage with them through the comments section, answering their queries as you build an everlasting bond. Or simply add epic boomerangs to make the users laugh and remind them of your brand's longing presence.
That's not all! Your explorations for new marketing strategies will never come to an end when you use social media as your platform. It might be difficult for some customers to interact with your brand openly, quickly and easily.
However, through stories on Instagram, you can post polls, ask questions and create sliding bars to facilitate growing interest in your brand. Retaining your customers is a harder task than gaining new ones.
You can increase their loyalty by constantly keeping them entertained. Communicate efficiently with them through your profile and you'll gain their trust in no time.
5. Highlight your Best Stories
Do 24 hours seem too short for your story? If you want users to see your story long after it has disappeared, you can add it to your story highlights on your profile page.
Here, along with your posts, users will be able to access the exciting aspects of your journey so far. Depict your landmark stories through this feature and allow the users to experience your brand in a unique way.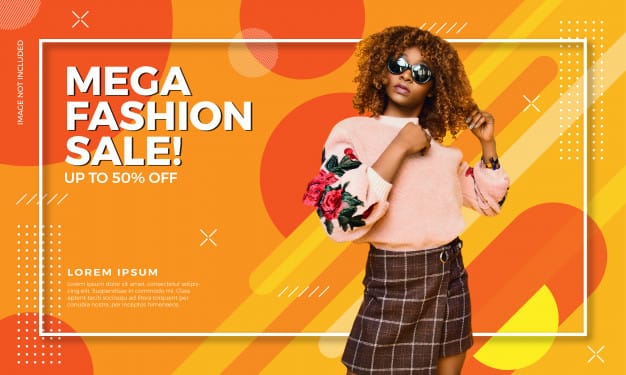 And Add a Finishing Touch
Using hashtags in posts can also help you publicize your brand more efficiently. You can add fashion, food, travel, or jewelry hashtags as per your products.
Suppose, users search for #fashion, and your posts will likely appear on their screen. This will allow your brand to reach new customers on a daily basis and increase your popularity.
6. Advertising through Instagram
When you're using such a huge platform with a billion active users logging in every day, expect the best. Once you have your goals set in the right direction, exploit your opportunities and create relevant posts and entertaining ads.
They should be meant to deliver the best image of your brand in an appropriate manner.
One way of advertising would be posting your product details in an engaging photo or video. Instagram provides you with a variety of ad options for your business or personal profile:
Photo ads, which you can creatively compose on a blank canvas. Show off your imaginative skills!
Video ads, which would be a few seconds long. It should be able to convey your brand's information appropriately and innovatively.
Stories ads, which will be viewed as a part of your Instagram stories. Play around with their compositions, so it is quick enough to spark one's notice.
Carousel ads, which will be a collection of photos. These images will be arranged one after the other, seen by swiping left on the screen.
Collection ads, which would depict a collage of your best products. Arrange your photos in a flow, easily portraying your brand's image.
---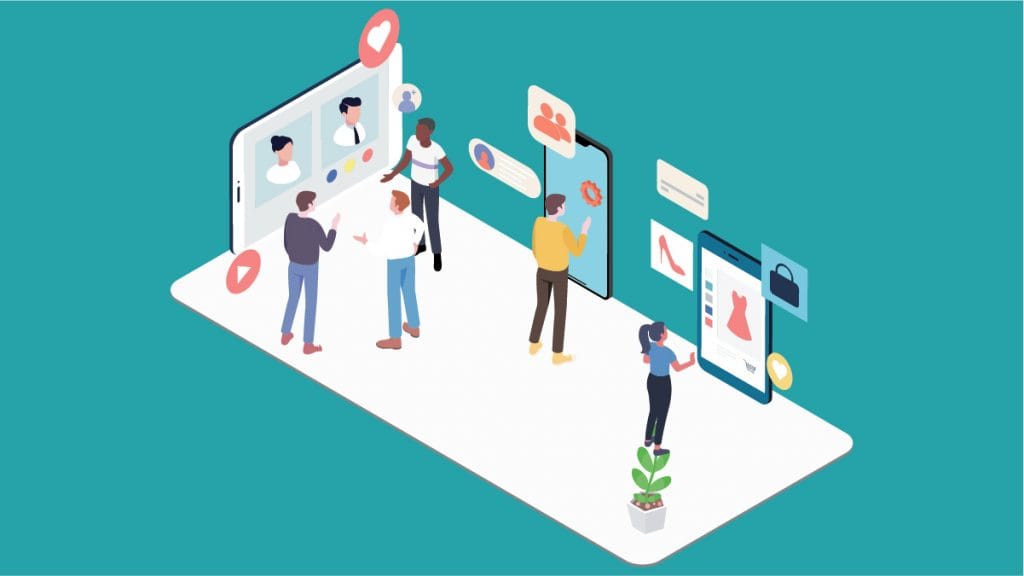 7. Connect with Instagram Influencers
Another way to advertise creatively would be by asking Instagram influencers to promote your products. They have a ton of followers on their accounts. So, your products can reach massive audiences through their profiles.
This is called Influencer Marketing, where you partner with an Instagram Influencer and have them promote your products to their followers.
Their followers pay attention to the way they stylize their looks. The influencers could mix and match your hair products, makeup or jewelry, and fashion attire, and awe their spectators.
This would add a quick twist to increasing your customer base in the country. You could even consider adding these promotions to your profiles as you put up 70% sale billboards on your store.
This will increase your online sales as much as your local sales – double the profit! You can even introduce giveaways to your customers for gaining your followers by asking them to like, share and tag their friends in the comments.
This will increase their anticipation of winning a free product along with spreading the word about your brand. It is practically a win-win situation!
Read More: How to Get Verified on Instagram?
8. Understand how Popular Brands use Instagram for Business
Michael Kors
This is a world-renowned designer brand of luxury accessories, footwear, watches, jewelry, clothing, and an entire line of fragrance products. When they launched their new product, smartwatches, they advertised it through Instagram stories.
They used multiple exciting ads, appearing one after the other on the screen. These carousel ads resulted in a 20% higher return on ad spend by reaching a wider audience in their target market.
Pepe Jeans
This label has set its brand image as the most exciting denim wear in the fashion market. They advertised their brand through a series of video ads with Dua Lipa as their brand ambassador.
This increased their brand's familiarity among their youngest target audience, leading to more customers interested in the brand's unique fashionable styles.
Nescafe
This is one of the world's favorite brands of instant coffee. Their aim was to increase their brand awareness when they launched the Gold Cappuccino range in the market.
They accomplished their goals by promoting their business with the help of striking ads made to stand out. They created a 3D video effect in their ads on Instagram stories, increasing their customers' desire to try out their coffee.
If they can do it, so can you!
Many companies started out as small-scale businesses with targeted goals. Your local business can also pick up twice the pace once you start experimenting with new ideas. RecurPost being one of the best free Hootsuite Alternatives & eClincher alternatives, can help you schedule content that will benefit your business.
Being the market trend, RecurPost allows you to post on social media platforms. Using this tool, you can schedule Facebook posts on personal profiles, pages, and groups.
For your professional updates, RecurPost lets you schedule LinkedIn posts on profiles and company pages; you can easily schedule pins to attract users. Since Twitter doesn't allow posting the same content twice, RecurPost lets you create variations and schedule tweets on multiple accounts.
Also, if you have a GMB listing, RecurPost lets you schedule Google my business posts with the CTA of your choice to take on the benefits of the visual platform.
Use today's technology to drive you faster and higher up the hills. Use your inherent skills and learn new ways to accumulate a growing interest in your brand.
Your exquisite products are of no use lying in the showcase in your store. Show it to the world, and the world will be amazed! So grab these opportunities lying at your doorstep and go for it!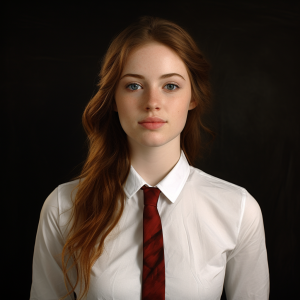 Debbie Moran is a Digital marketing strategist with 5+ years of experience producing advertising for brands and helping leaders showcase their brand to the correct audience. She has been a part of RecurPost since 2019 and handles all the activities required to grow our brand's online presence.