Posting manually to multiple Facebook groups is laborious and inefficient. In addition, Facebook discourages posting to several groups at the same time, which might put you in Facebook jail. With RecurPost, you can effortlessly schedule Facebook posts for various groups using distinct profiles and pages, making it an exceptional social media scheduler. By doing so, you can schedule posts on multiple Facebook groups from different Facebook profiles and pages and not use the same. It will decrease the likelihood of getting your Facebook account suspended. This article will teach you how to share FB posts in many groups while minimizing the risk of account suspension chances and maximizing brand engagement. With RecurPost, you can post simultaneously to multiple Facebook groups using distinct profiles, streamlining your posting process and saving time.
Before we get into the details, let's clarify the difference between Facebook profiles, pages, and groups.
Table Of Content On How To Share Post On FB In Many Groups
What is the difference between Facebook profiles, business pages, and groups?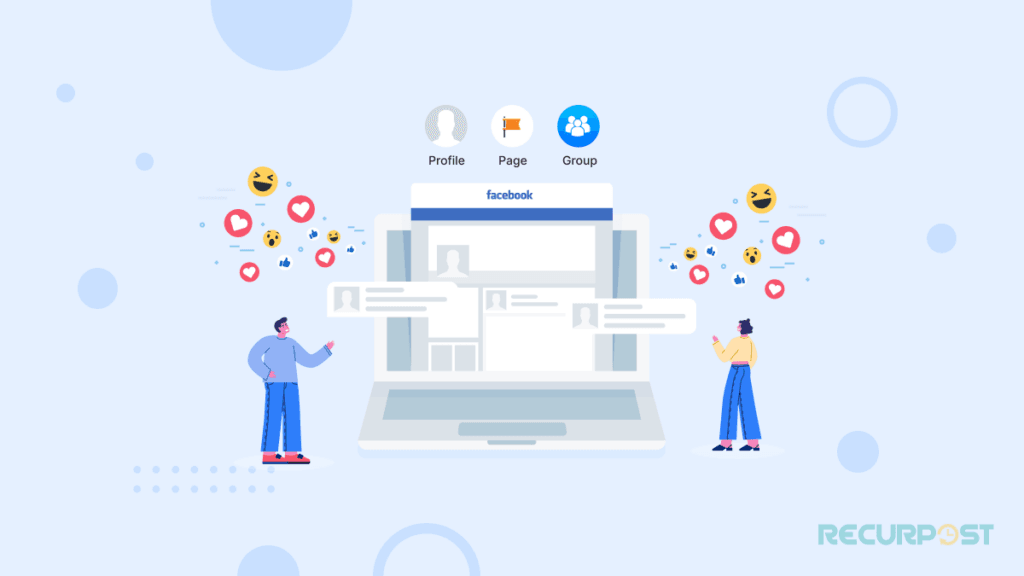 Facebook profiles are private spaces on Facebook. From personal profiles, you can share posts as well as create pages and groups to elevate your business. Facebook only allows one profile, and you can't create more.
Facebook pages are public fields that businesses use to showcase their expertise, share valuable information, and promote their brand through a campaign. There can be many Facebook pages, and they all are connected to your profile. The best part is that your page is accessible to anyone who searches for it.
Facebook groups are online communities where people interested in your brand come together and engage with each other. Inside the group, people ask questions, and by replying and helping them, you can build trust and connection with your brand. You can share content that solves people's problems and simultaneously promote your products or services.
Nowadays, people engage in online communities and prefer to connect with those with similar beliefs, goals, and hobbies. You can create multiple groups around your brand, each with a specific goal. This will help you target people with different beliefs and goals, but in the end, they will be attracted to your products or services.
Types of Facebook Groups
You can choose the type of Facebook group you want to create from the following three categories.
Public groups: Anyone can find public groups on Facebook and join them.
Private groups: Anyone can find private groups on Facebook, but you must request to join. If the group owner permits, you can join the group.
Hidden groups: Hidden groups on Facebook are not displayed in searches. If you are invited, only you can join the group.
You must have a public Facebook group for your brand or organization to benefit from social media marketing.
How to avoid Facebook Jail when you share post on FB in multiple groups?
Facebook does not like when you post in multiple groups from a single profile. If you try to do that your account will be put in Facebook jail. You do not want that to happen. We advise you to post as different profiles and pages instead of using one. This way the amount of activity per profile or page will be limited and it will stop you from going to the Facebook jail.
Furthermore, there has been an outstanding bug for a long time where your posts on your groups will be posted without the image you're attached. Facebook does not give you an intimation of this error. While using RecurPost, you will receive an error message so that you can correct this by logging in to your Facebook account.
Facebook also does not like when you send the same content on multiple groups. RecurPost offers a custom field feature for sending similar content customized based on the group it is posting at.
You can create one or more custom fields, such as "quote" or "signature," etc., and then set a unique value for these fields for each group. When your post goes out, it will add the group-specific unique quotes or signatures in your post.
This way, you can send similar but not exactly the same content to multiple groups. Though you are sending posts to multiple groups from a single profile, Facebook will identify as different content, and you can save your Facebook account from going to Facebook jail.
How to share posts on Fb in many groups at once?
Digital marketing becomes easy and effective by scheduling posts with RecurPost. It saves your time, which you can invest into creative work. You can remain focused on your goal and make strategies accordingly. As a marketer, you should analyze the outcome and make necessary changes in your postings to improve engagement.
Here are the steps you should follow to know how to share posts on FB in many groups using RecurPost.
Step#1 – First, you must log in to your RecurPost account with your username and password. Next, you have to click on the "ADD SOCIAL ACCOUNTS" tab to connect with your social accounts.
Step#2 – Clicking on the tab will open up a new window where you can select the platform on which you want to schedule posts. Click on the Facebook Group tab to schedule posts on multiple groups.
Step#3 – First, you have to connect with your Facebook account by adding your login credentials. RecurPost will display all the existing groups on your connected Facebook account.
You can select groups on Facebook where you are the group's Admin or a member.
RecurPost will also list all the groups on Facebook that you are a member of. However, to post on these groups, the group admin must have installed the RecurPost app in their group. In addition, RecurPost gives you the control to choose how you want to post in a group, either as a profile or a page.
Step#4 – Once you add the groups from the list, they will be displayed in the left panel of your RecurPost dashboard. Now you can schedule posts in one or more selected groups by clicking "Share a post."
A new window of Share a Post will open up. In this window, you can create content you want to post and select groups to schedule the content.
Here, you can add images or videos as content. RecurPost provides access to free stock images platforms such as Pixabay, Giphy, and Unsplash. You can pick up images from there or upload them from your computer.
You can create individual captions for each group by adding custom fields. Adding relevant hashtags will allow you to target the right audience.
You can publish a post instantly or schedule it for future dates and times. RecurPost provides an advanced feature for selecting the best time to post to help you reach your post to a wider audience. If you select all the groups, your post will drop in all the groups at once.
While posting in groups, RecurPost adds one more tab in the posting window as "Facebook." Here, one more time, you can select whether you want to post in the groups as a profile or a page from the drop-down menu. This setting overrides the default setting you picked at the time of adding a group.
You can see all the scheduled posts in the RecurPost calendar. If you want to edit your posts, you can do it from here as well.
As per your chosen plan, you can add any number of Facebook groups and schedule posts altogether.
How RecurPost helps with increased brand engagement?
If you want to fuel your brand with a perfect marketing strategy, you need a social media bulk scheduling tool like RecurPost. It is possible to schedule Facebook posts for different groups, pages, and profiles with RecurPost.
The good news for marketers is those who rely heavily on visuals, RecurPost is a great Pinterest scheduler. RecurPost lets you schedule Instagram posts with images, stories, and reels on your personal and business accounts to entertain your audience.
RecurPost allows you to schedule tweets to appear at the best time. Schedule LinkedIn posts with the right set of hashtags to target the audience who is interested in your content. You can also schedule Google My Business posts with a call to action button to attract a local audience.
RecurPost stands out as a leading tool because of its prime features and advanced analytics. Some of its unmatched features make it the best Publer alternative and the best class of free Hootsuite alternatives. RecurPost pricing is less-expensive when you compare it with tools providing similar features.
Sign up to RecurPost with a FREE trial!
Note: We do not take your card details while offering you a FREE trial.
Tips for using Facebook group posts for business marketing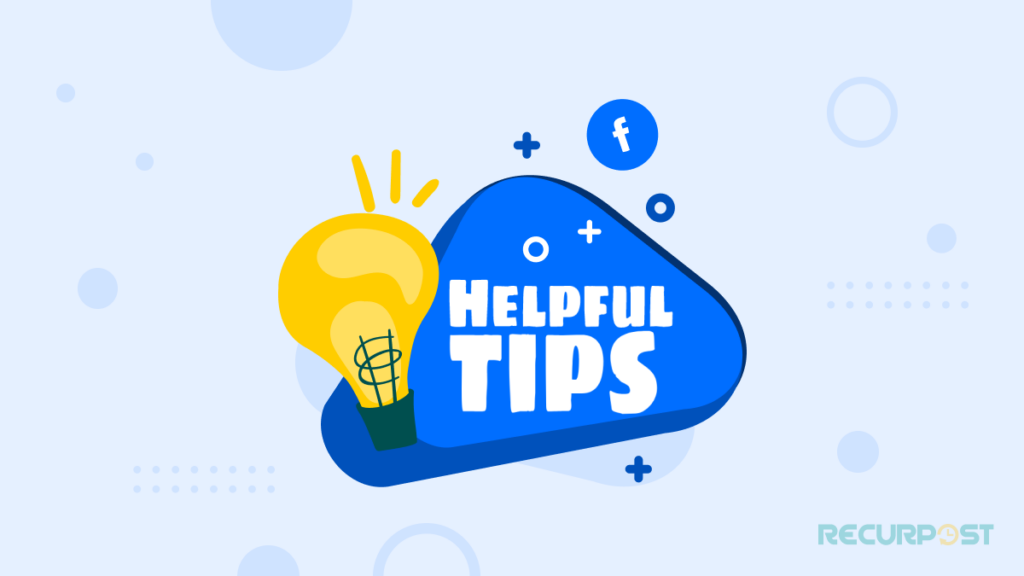 Facebook groups are excellent online spaces to reach your target audience, but they are only effective if you apply these tricks efficiently.
Create multiple groups on Facebook to target audiences with different interests and objectives. 
Join relevant groups to ensure members are interested in buying your products or services.
Post regularly in all the groups you belong to. Focus on providing value to your audience by solving problems or sharing useful tips.
Do not spam groups by sharing promotional content. Continuous sales pitching will annoy people, and they will never buy from you.
Be active in the group by commenting on others' posts or initiating conversations. It helps you build connections with potential customers and positively impacts your brand.
If you promote your products or services, follow the group's guidelines respectfully. Make sure the promotion is thoughtful and exciting for the audience.
The above tips will ensure you reach a wider audience in multiple groups on Facebook.
Wrap-up
Facebook groups were one of the early evolutions of online communities among various social networks. This article shared the details on how to share posts on FB in many groups. For years, brands have been reaping the benefits of creating multiple groups to target audiences with different objectives and beliefs. However, your goal is to target those interested in buying your products or services. LinkedIn groups are also popular online communities after Facebook groups. As a digital marketing agency, you can offer the service of building online communities for a brand to get more clients for your agency.
If you want to grow your business, you need to be active in multiple groups on Facebook. In order to make connections, you must help them to solve their problems and share useful information. Posting consistently in all your groups can help you build trust and engagement with your group members.
Now you know how to share posts on Facebook in many groups at once. So, what are you waiting for? Start posting now!
FAQs
1. Is there a tool to post on multiple Facebook groups at once?
There are multiple tools that allow you to post on multiple groups. Among them, RecurPost is the best bulk scheduling tool that offers automated posting with additional plugins, which helps you increase engagement.
2. How to share your post to all Facebook groups with a single click?
You can share posts on Multiple groups by using RecurPost. You can start your 14-day free trial by simply logging in to the tool.
3. How many Facebook groups can I post in a day?
You can post on a maximum of 25 groups on Facebook within 24 hours.
4. How many groups can you join on Facebook?
You can join a maximum of 6000 groups on Facebook. If you reach this limit, you must leave some groups to join a new one.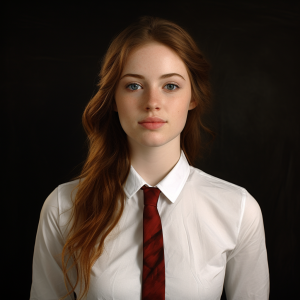 Debbie Moran is a Digital marketing strategist with 5+ years of experience producing advertising for brands and helping leaders showcase their brand to the correct audience. She has been a part of RecurPost since 2019 and handles all the activities required to grow our brand's online presence.