SEO strategy is a well-known short form for Search Engine strategy. Optimization Popular search engines like Google and Bing decide what the front page of a search result should contain
Have you ever wondered what it would be like to start your own website by scheduling posts or blogs using social media scheduler? You have a beautiful store dedicated to an exquisite collection of handcrafted products.
Starting up your own business website with online deliveries would bring you way more customers than your local town.
But it's not that easy. So let's go over the most important thing influencing your website in the market of the new-age technology of SEO strategy.
What is SEO, and how does it affect my strategy?
SEO is the well-known short form for Search Engine Optimization. Whether or not your webpage ranks is up to your SEO strategy. Popular search engines like Google and Bing decide what the front page of a search result should contain.
They make this decision so that users can access the most relevant information in one go. Usually, people like you and I don't like to waste our time. We are usually content with the information we find on the first page.
Search engines usually make their search results page decisions based on a ranking system. The rank is based on how good the quality of your website is.
It needs to appeal to customers and satisfy their expectations. It needs to be competitive, comparatively better, and more useful than other websites.
Google will tend to show your website to your preferred audience through a filtration system. This filtration depends on the keywords you use in your website.
Once a user types in apple computers, Google will show the results for the brand, not your fruit juice center. So Google will be extremely specific with the traffic you want to engage.
This will definitely lead to more visits to your website. But most importantly, it will allow your website to grow and prosper in the right direction.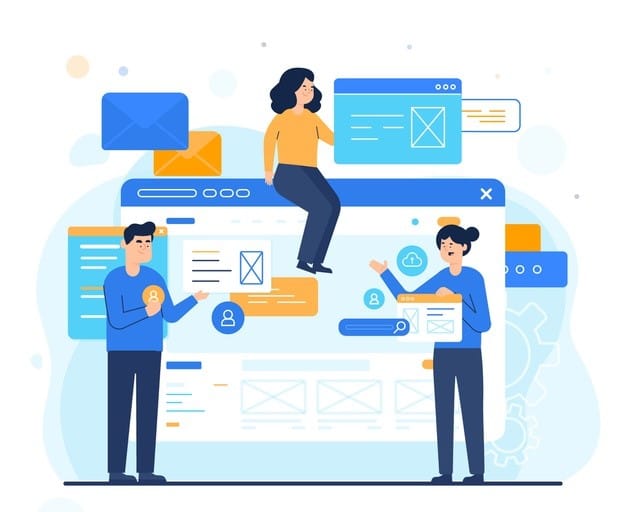 Why is it so important to improve your SEO strategy?
Your main goal of owning a brand would be gaining profit and climbing the success ladder. Now, yours isn't the only brand selling kids wear in the market.
You will have intense competition not only in the real world but also in the virtual one. Famous brands like FirstCry and Gini & Jony started out their journey as small stores, with a strategic marketing campaign.
They analyzed their target market and their clients' demands. With the information on their clients' actions taken on their websites, they moved forward by making appropriate changes.
For example, once they realized their clients wouldn't go beyond the front page of their website, they made it more interesting. They added better creatives and playful kids wearing their best products in high-quality photographs.
Today, if you search for kids' wear on google, their website will be one among the others on your first page.
Dream big, and act upon those dreams equally efficiently by learning new techniques to improve your SEO strategy. Your quest to gain new customers will be successful only when you plan your website artistically and strategically.
It needs to be so compelling that Google puts it on the first page of the search results. It is one of the hardest climbs, but it pays off well in establishing your brand's essence and image. We have 15 tips to improve your SEO strategy if you have one, if not then read on.
Key points in your Checklist
Good Content
This is one of the most important key factors in improving your SEO.
Your content, if written and portrayed appropriately, will help the search engines understand what it's about. It is what users come to see and it is extremely important to search engines.
Your title and headings are the first thing a user would see and it definitely needs to be eye-catching! It should be one of a kind which compels a person to learn more about your business website.

You can add a fun tagline within the description right underneath the title. For example, "Just Do It" is a catchy tagline that instantly reminds you of Nike, a famous footwear brand.
Use short sentences that are quick and easy to read and comprehend. Long, drawn-out sentences with multiple commas and semicolons will tend to drive the customer away out of boredom.

Instead of adding multiple "and's" and "or's", you can work with creating a new sentence to shorten its length. Try to stay within the limit of 20 words, which is considered fairly easy to read.
Try using some easy words to appeal to the mass public. Posh words like marvelous and awe-inspiring sure sound good to the ear and feel significant.

But you can even achieve the same effect with words like splendid or lavish. The key is to maintain your words within 2 syllables so that it is easy to pronounce and the meaning is quicker to get through.
Keep in mind
Once you're done with the writing section, you need to identify the keywords in your article. These keywords would be relevant to your specific customers. So suppose your identified keywords would be "buy shoes online".

Then the link to your website would be displayed for users on their search results page when they type in that phrase.

Your keywords need to be relevant and popular among vast audiences. Only then will there be a higher chance of someone searching for your products online.
Well written phrases need to supply a demand. Your content would be of no use if it does not meet the demands of your customers. For instance, a user types in 'guide to painting' on the Google search page.

Once a blog ends up on their screen, they should be satisfied with the content answering their queries. This will only happen when you will elaborate and emphasize the key points in your content.
Google will gradually analyze customer behaviors on your website. This involves the amount of time they spend on your website.

Or even whether they directly leave the website after opening it. This will also affect the placement of your website on the search results page.
Attractive Graphics
"A picture speaks a thousand words." The saying is true, especially when it comes to digital marketing. The graphics you show on your website must truly portray your brand's identity, instantly forming an image in the minds of your customers.
Colors play a very important role here. A red and white logo will instantly remind you of coca-cola. Pastel colors will naturally appeal to the calmness within you.

On the other hand, bright shades can be used to highlight exclusive holiday offers, instantly attracting the attention of your users. Plan a color scheme you want to use for your website before jumping to the graphics.
Next, the photos that you use on your website need to be high-quality images, without watermarks blurring the view. Once you have clicked impressive photos through your DSLR, you could edit and add some interesting effects through Photoshop.

This will retain the eyes of a customer for a longer duration and they will be convinced to check out your website. This will, in turn, increase your SEO.
Once you're done finalizing a couple of photos for the website, you need to plan its arrangement. It should not be scattered around your web page, confusing the customer.

It should have a good flow, leading from one image to another in a non-obstructive manner. You can either create a collage and place 3-4 images together. Or, you can simply place one powerful image capturing the effect of those 3.
Captivating Videos
Creating videos to play on your website or in-between youtube ads is an option you can choose to pursue to improve your SEO strategy.
The beginning clip of your video should give a hint of the rest of its content. Create an engaging start so the customers are hooked on to the rest of the video.
The video should tell a meaningful story, one which will make an everlasting impact. Every brand has a story, so dig deep into yours.

A bridal collection can be depicted through nostalgic moments of a bride-to-be. The customers will relate to these emotions and eventually form a deep bond with your brand.
The ending part should be no less than the main section of the video. The story should have a significant ending, reminding users of your brand when in need of your products.

A satisfactory ending with an interesting tagline will forever remain in the minds of your users.
---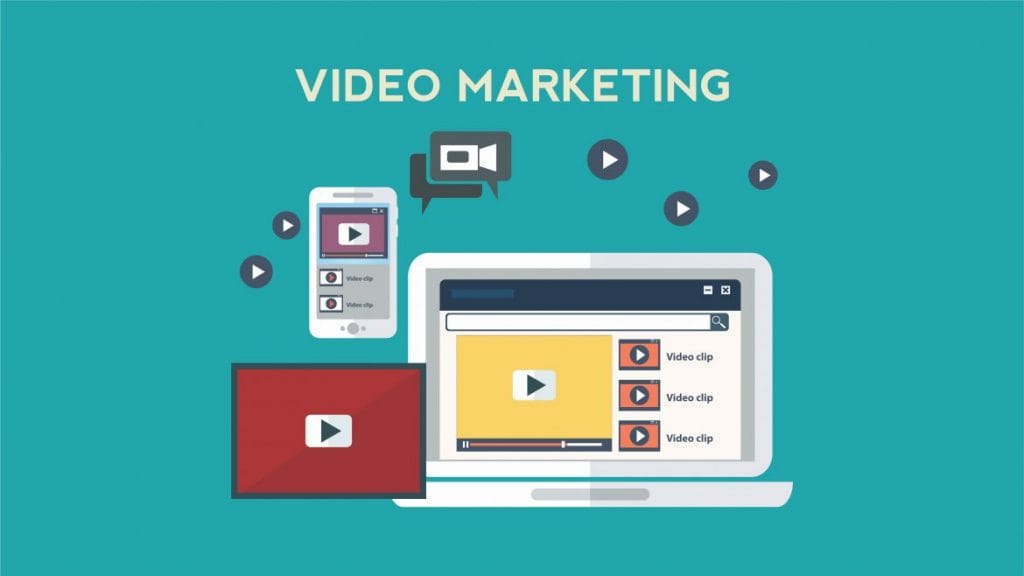 How interlinking affects your SEO strategy
Interlinking can substantially affect your SEO depending on which websites you choose to link within your website. Linking popular sites like CNN will improve your ranking on the search results page.

How? It will help Google understand what your content is really about and how relevant it is to everyday users. Moreover, if any other website has linked your blog, you will eventually rank higher.
Users clicking on another website will see your link and jump to it to check it out. Furthermore, this will lead to more visits and satisfied customers. 
On a side note, using a website builder that helps you create an user-friendly website with brilliant features and navigation is also important to improve your overall SEO.
Track your final score
Once you follow all the rules of creating a user-friendly website, you need to judge how far you've come. Customer needs keep evolving, and market trends keep fluctuating.
Your work is never-ending. But once you have established a good image for your brand, it will last forever within the minds of your customers.
Try to drive organic traffic – one you don't have to pay for – to your website. This will save you money while you invest in the artistic aspects of your website.
Your creativity should be mobile as well as desktop-friendly so that it appeals to all types of customers. Most users prefer downloading Flipkart on their phone rather than going online every time to browse through some products.
You need to identify your customers' behaviors by analyzing their actions on your website. If they have spent time viewing your brand through Facebook, try making it more engaging out there Scheduling content at the right time with the help of the RecurPost social media scheduling tool can get you the exposure you want. RecurPost is one of the best free hootsuite alternatives as well as the buffer alternatives of all time. It offers the best times to post content, white-label reports, URL shortening, social media bulk scheduling, content repurposing, and much more.
RecurPost allows you to schedule Facebook posts on pages, groups and profiles. Schedule Instagram posts on personal and business profiles for sharing images, reels and stories. Schedule tweets for building community of your business related people on Twitter. Schedule LinkedIn posts on personal and business pages for sharing content on professionals' platform.
RecurPost is also a powerful Pinterest scheduler. Using RecurPost, you can schedule Google My Business posts, including CTA buttons to improve your ranking on SERP.
You can view these results on a variety of platforms like Facebook Analytics or Google Analytics. These tools will show you an in-depth study of various improvements made to your website and their impacts on the users.
Now you're ready to start your race in the technological world. One step back is alright when you learn from your mistakes and move three steps further the next time with all social media marketing trends. Most importantly, have faith in your brand. Only then will you be able to influence the customers to trust you.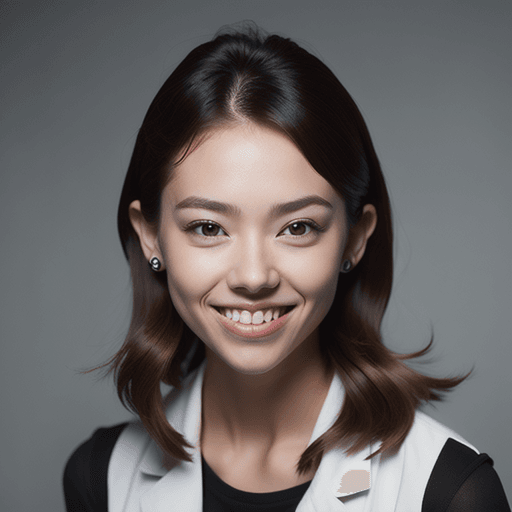 Debbie Moran is a Digital marketing strategist with 5+ years of experience producing advertising for brands and helping leaders showcase their brand to the correct audience. She has been a part of RecurPost since 2019 and handles all the activities required to grow our brand's online presence.