When it comes to social media marketing, the financial sector faces its own challenges and hurdles. It is tough to create the perfect social media marketing strategy, especially when your business belongs to insurance, banking, or other financial services.
What's the reason behind it?
As a company in the financial services sector, there are a bunch of terms and conditions that your customers need to know before investing into anything. People are required to have long-term commitments. The sales processes are lengthy and complex. Thus, it might take a very long time for a follower to turn into a customer.
Obviously, it is not as easy to sell an insurance policy as it is to sell a makeup product!
Social media is a place where a lot of content is consumed in very little time. People indulge in bite-sized content and browse it for fun. So, it is extremely important to craft out a strategy that will succeed in attracting people and turn them into paying customers.
And, how can you do that exactly? In this article by RecurPost, a social media scheduler will find some tools and tips that will help you make social media work for your financial services.
1. Interactive content holds all the power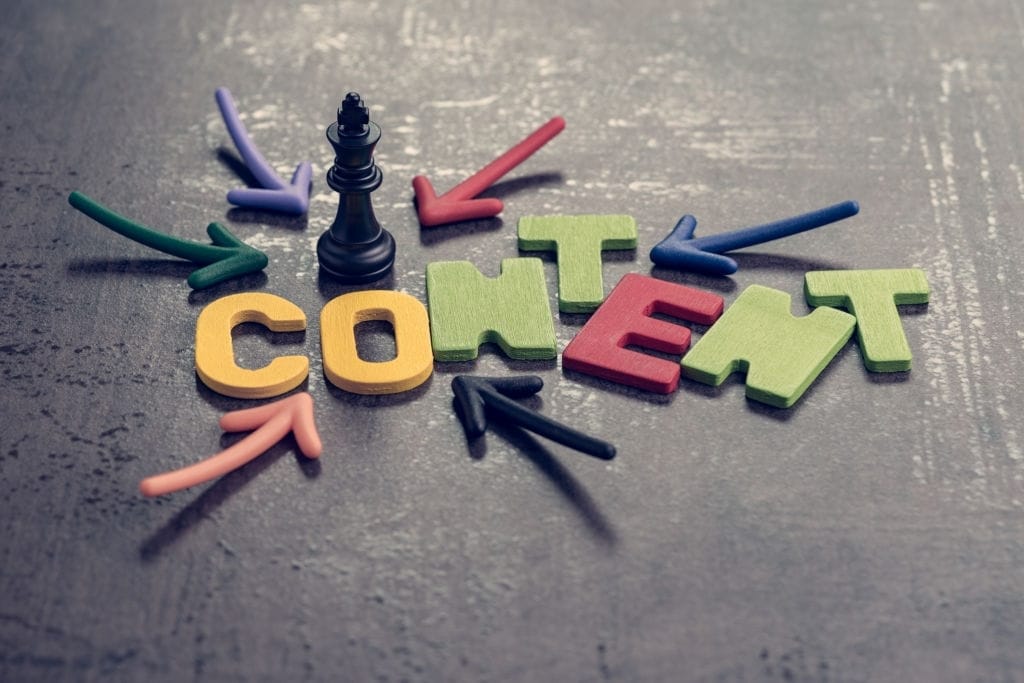 KPMG conducted a survey, which revealed that 65% of people do not consider making a career in the financial services sector just because it is boring. Due to its nature, people hold a belief that the content provided by financial services will be boring too.
Now when you want to make a difference, it is obvious that your content should break the bubbles of this misconception.
You can do the following things in order to create engagement and make your posts interactive:
LinkedIn "Ask Me Anything" sessions

IGTV videos/live QnA sessions on Instagram

QnA stickers on Instagram stories

Creating polls on Twitter
When you clear the doubts of people through QnA sessions, they will gain more trust in your company. Also, the smart use of interactive content will work great when combined with product visualizations. Product visualizations are required as they make your product look more human.
2. Make your content relatable
When coming across a financial services company on social media, people mainly expect a few things: a great digital experience, some kind of monetary rewards like discounts or coupons, and most importantly convenience. The content that you post must meet these simple requirements.
Along with building trust with your audience; it is very important to focus on your branding and the tone of your posts. Identify where your target audience is, and then curate content specifically for different social media channels.
There is a huge difference between the afterlife financial services and a mutual fund – and most of the companies do not understand that. They use the same kind of marketing tactic for all financial services, and as a result, lose all potential customers.
You need to speak the language of your target audience while promoting a specific product. If they cannot relate to it, you will ultimately fade away from the industry.
3. Show-off the milestones that your company achieved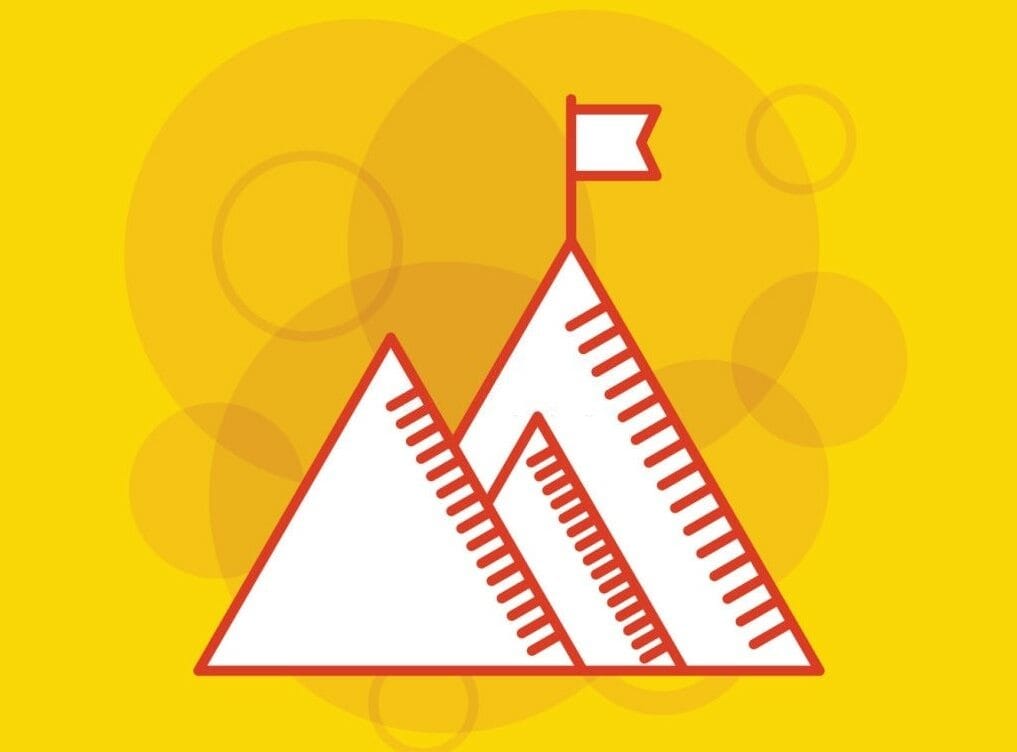 A person buying his first home with the help of your financial services is definitely something to celebrate on social media. According to a study done by SproutSocial, 44% of social media users would share the celebration of a home purchase and 30% of them would mention the name of the brand too. Post about your happy customers on your social media accounts, and they will be more than happy to reshare.
Other than that, you can post about the events of employee hiring, birthday celebrations, retirements, promotions, or their little achievements like employee of the month. You can share about any new initiative taken, partnerships, or collaborations.
Your company achieving the target of 100 happy customers in a month is also a great thing to share on social media and build trust with your audience.
4. Take advantage of Influencer endorsements and social proof
49% of social media users depend on recommendations that influencers provide in order to purchase any product or service! Find out the influencers that relate to your industry and speak the language of your brand. Micro-influencers are considered to gain more engagement than Macro-influencers, and they also charge less.
Even the top financial services brands including American Express have taken the advantage of influencer marketing to raise awareness about their products. Apart from this, social proof is also necessary to make people trust your brand. They trust user reviews more than what companies say about themselves.
70% of people on the internet check the user reviews before making any kind of purchase. So, you also need to focus on collecting maximum social proof with a positive tone. When potential customers will see the number of people investing in your financial services, they would definitely think of doing it too.
5. Craft out the best posting strategy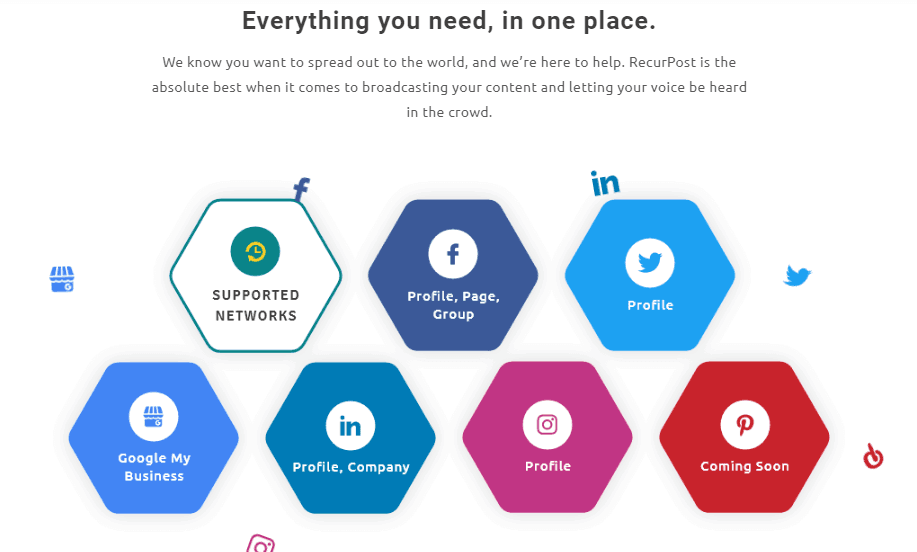 Posting on social media as a financial services brand is no joke. It goes beyond hitting the upload button whenever you are ready with an image to post. To gain maximum engagement, you need to make sure that you upload the right content at the right time!
Also, to maintain harmony in your posts, it is advisable that you create a month's long content together. Then you can use a social media management tool to schedule all your posts on different platforms. RecurPost is one of the best social media scheduling tools that you can try out for free. It will also let you know the best timings to post according to the engagement levels received on your previous posts.
With it, you can manage all the important social media platforms together – Instagram, Facebook, LinkedIn, Twitter, and Google my business. Also, if you want to target an international audience, you can schedule your posts according to their time zones.
RecurPost assists you in improving your brand engagement on multiple platforms. It allows you to schedule Instagram posts on your personal and business profiles to entertain your audience with images, stories, and reels. You can schedule Facebook posts on your profiles, business pages, and groups.
To extend your brand reach by connecting with business leaders globally, you can schedule LinkedIn posts on profiles and business pages. You can schedule tweets to build a Twitter community and connect with people relevant to your business. Take advantage of RecurPost, a Pinterest scheduler to schedule pins on your product images and services-related infographics.
RecurPost is among the few social media tools that help you to schedule Google Business Profile posts with your chosen call to action button to promote your brand locally. You should try its features by signing up for a free trial.
6. Educate people
In the first 6 months of 2020, financial services saw an increase of 12% in the trust factor that people have on them. This has been the highest as compared to the figures for the last eight years! Even though it sounds good, it is nowhere near the growth of other industries.
It is not much difficult to know the reason behind this. People need a strong credit score to apply for loans or even a credit card. Maintaining a minimum balance and paying off all their debts is indeed challenging for people. Thus, they do not even consider investing money in any kind of financial services.
To cope up with this, you can try to produce some informational and educational posts & create pins for Pinterest & let them know how does Pinterest work. You can make them learn the basics of investing while managing and tracking the daily expenses. This will build trust and make people more interested in checking out your services. Bring your investing experts on board and curate content that adds value. Try to form a video marketing strategy and use immensely growing platforms like YouTube, Instagram reels, and TikTok.
7. Optimize the end-to-end user experience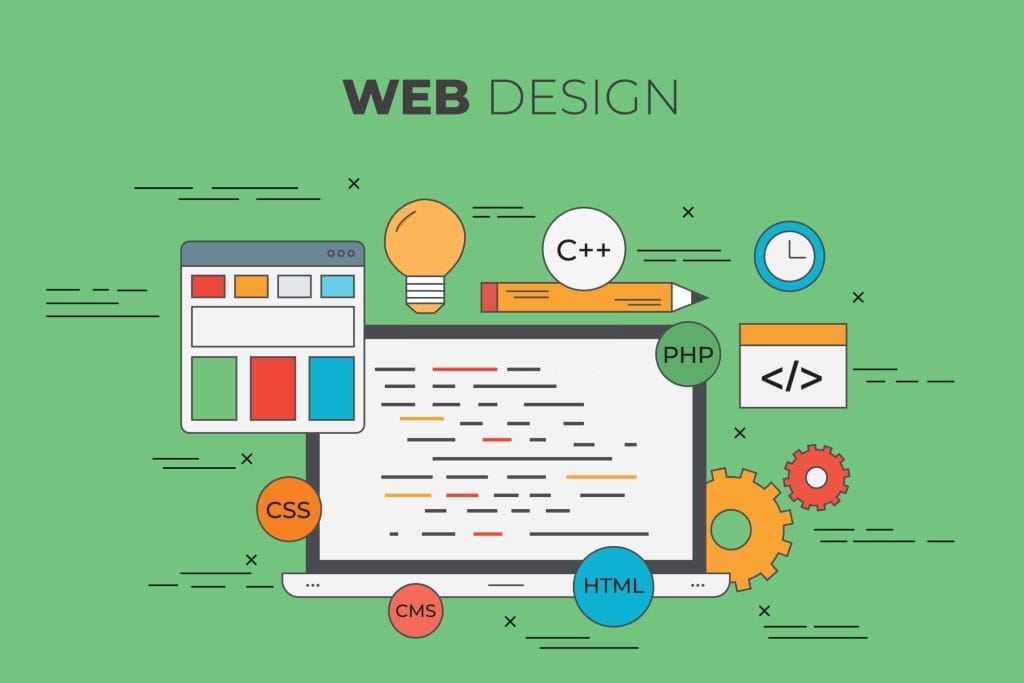 The secret to attracting new customers is creating an omni-channel, friction-free user interface. Better UX, fast messaging/replies to queries, great customer service, seamless digital experience – everything needs to be optimized in order to delight your customers.
After a user gains trust in your financial services and wants to check them out – you would want to make sure that they have a good experience on your website too. Optimize your website and app for desktop as well as mobile users. Maintain uniformity across all the web pages and try to keep it as simple as possible. Keep updating the necessary information and have a clear call to action.
Ditch the old authoritative tone and adopt the conversational one in your content. Use warm colors, rich graphics, and relatable copies throughout your website. You can also consider having a chatbot, email support, and a contact number that are visible clearly on every page.
8. Make use of Artificial Intelligence
Everyone of us knows that AI is the future. And the future is now! As a financial services provider, you should invest in artificial intelligence solutions that will improve customer satisfaction and captivate new users.
With AI, you do not have to predict the patterns in which your audience behaves. Necessary insights will be collected automatically that will help you in making judgments of the next steps that need to be taken. It will identify the past engagement of the user, check their financial history, and then tell you the services they might be interested in.
Thus, when you deploy an AI solution, you will be looking towards the future. You will be providing the users with what they want. And when people get what is needed, your services will receive massive amounts of PR!
Brief Summary
Let's brush up all the important points that we saw above:
Build trust by establishing a remarkable company culture.

Make your content relatable to engage customers.

Work with influencers to reach new audiences.

Educate people about the basics of investing and its importance.

Personalize your digital marketing initiatives.

Improve the overall technical user experience.

Make use of chatbots to provide exceptionally fast service.

Use the power of artificial intelligence to improve customer satisfaction.
Harnessing the perks of social media is difficult for financial services, but nothing is impossible to do when you know the right way to do it.
Meanwhile, give RecurPost, one of the most trusted later alternatives a thorough try. With features like hashtag management and bulk scheduling, RecurPost is one of the best free hootsuite alternatives on the market.
P.S. We have got a huge collection of blogs that will help you with all the topics revolving around social media, including Instagram content ideas, Facebook growth hacks, the best tools for blogging, Twitter marketing, Facebook ads, and a lot more! To check out our blog section, click here!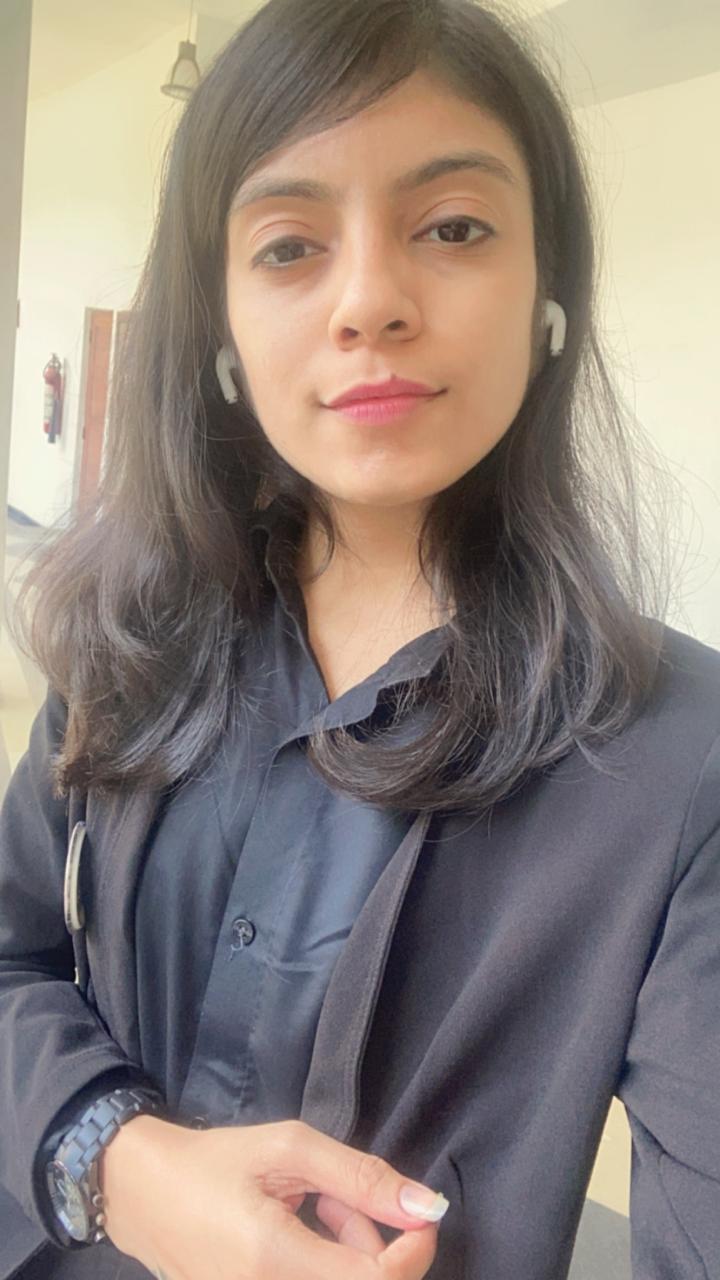 Amaiya Rathi is a Senior Content Writer at RecurPost. She helps RecurPost communicate with their readers in their own language. Whether it is the web copy, social media posts or blogs, Amaiya has worked on all aspects of copywriting. You can reach out to her at [email protected].