We know that you already know this – Facebook is the most widely used social media platform, with over 2.5 billion monthly active users. And if you are not carrying out effective Facebook marketing campaigns, you're missing out on amazing opportunities for your business. Facebook continuously changes, and brands are skipping no beats to adapt to changes. Marketers always search for the strongest and smartest Facebook marketing tools to achieve their goals.
So, what are your goals for your online branding? Do you wish to increase brand awareness? Or are you looking for more reach and followers?
Whatever your ambitions are, it's worth having the right Facebook marketing tools with you. Tools that assist you in managing and optimizing your content.
Well, that's why we have made this guide by RecurPost, a social media scheduler, to share 21 awesome Facebook marketing tools that'll transform your social media marketing.
What are Facebook marketing tools?
A Facebook group marketing or messenger marketing tool helps you get more business from Facebook. A large number of your clients are likely on Facebook. Even if newborn babies use your products, their parents are still using Facebook, making it essential for you to be on Facebook.
There are different kinds of Facebook marketing tools, and they offer different features. If a tool is meant for groups, you can categorize it as a Facebook group marketing tool. Similarly, if a tool targets facebook users via chat, it would be categorized as a Facebook messenger marketing tool. There are others as well that help you get more business from Facebook.
In this article we cover the gamut. You will see the tools like Canva that help you make pretty pictures to share on Facebook, tools like OneStream Live that help you go live on Facebook, tools like SEMRush that help you figure out the best way to figure out what kind of keywords work well on Facebook. Finally, we also talk about RecurPost which is a great way to get constant traffic from Facebook without paid ads.
How do I get free Facebook marketing?
Facebook is kind of hated by people for being a pay-to-play platform. However, don't get discouraged as you can always get creative to get more traffic from Facebook.
One common way is to setup a Facebook page for your business and then share relevant content there to stay in front of your followers. The reach is not great there anymore, but it is better then not being there. You can use a tool like RecurPost to keep posting their automatically.
Facebook groups are my favorite marketing tool. You get to build a community of your users and then have them help each other. You will quickly see that some of these community members become evangelists for your business and they talk about you outside of this group. A good Facebook groups marketing tool comes handy to get more traffic from your groups. You can also schedule Facebook group posts to maintain a consistent presence across all of your groups that you administer or are a member of.
If you want to engage facebook users as soon as they land on your website or on your facebook page, you can do so by sending them a message via facebook messenger. There are many facebook messenger marketing tools that can automate this for you completely.
You will see a lot of other tools in the list below that help you one way or the other to market your business on Facebook.
We'll be covering the following Facebook marketing tools:
Let's have a brief lookout of all of these Facebook marketing tools.
1. Canva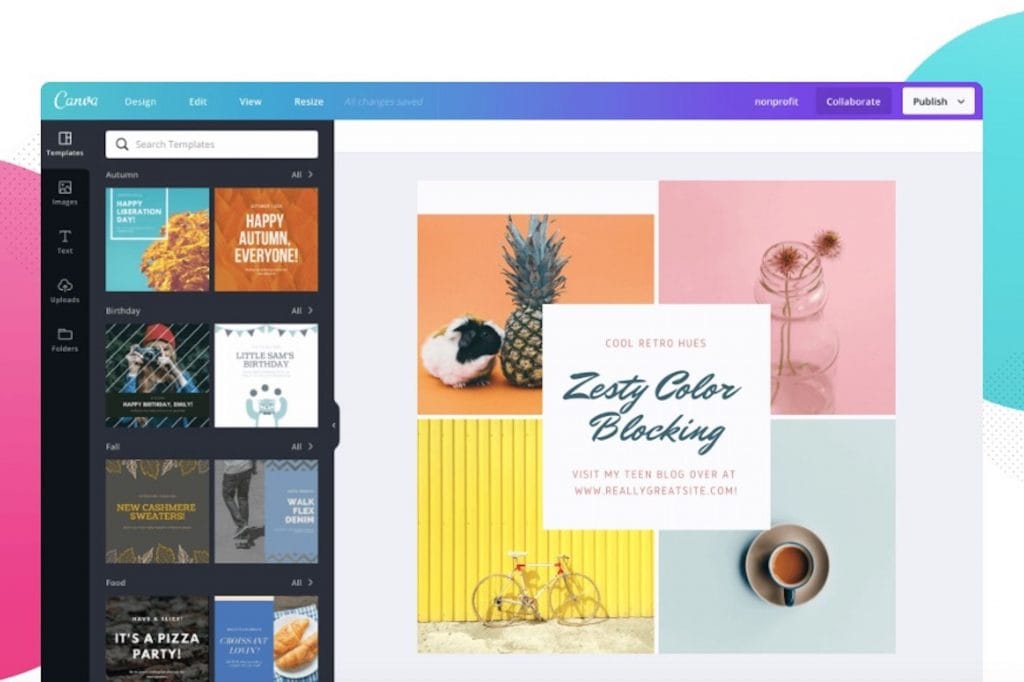 Canva is an online design platform that lets you make stunning graphics, including designs for Facebook posts, videos, and advertisements. With Canva's incredibly simple drag-and-drop interface, you can create beautiful graphics in just a few seconds. And you can do all of this without needing any previous designing knowledge.
You can consider Canva as a powerful Facebook group marketing tool as you'll find a lot of ready-made templates for all sorts of designs you may like on your Facebook group. Since groups work wonderfully, you should learn Canva.
Did you know that you can use Canva within RecurPost? Yes, that is correct. You can create beautiful pictures in Canva while using RecurPost.
2. MobileMonkey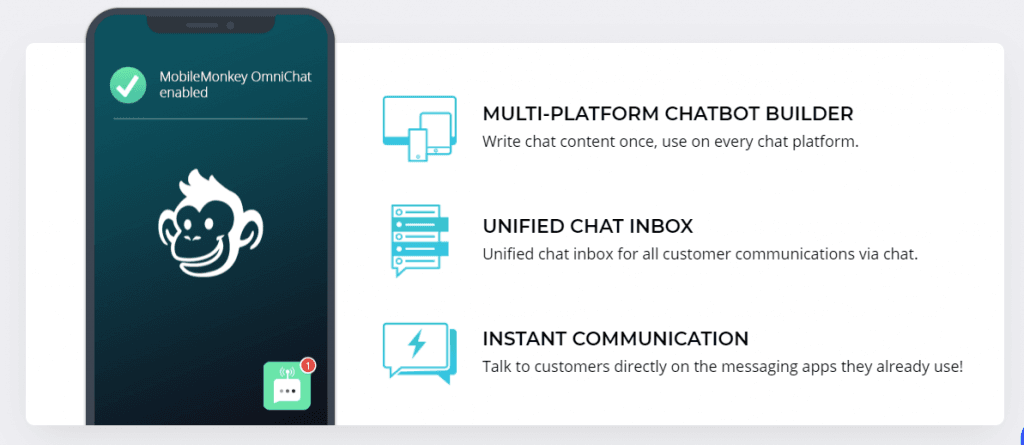 If you want to use Facebook's Messaging platform to reach out to your potential customers and optimize your Facebook marketing advertising, there are no better tools than MobileMonkey. MobileMonkey is a facebook messenger marketing tool. It helps you to build powerful chatbots, connect with customers, classify your audience, expand your email database, and boost conversions.
3. Facebook ad manager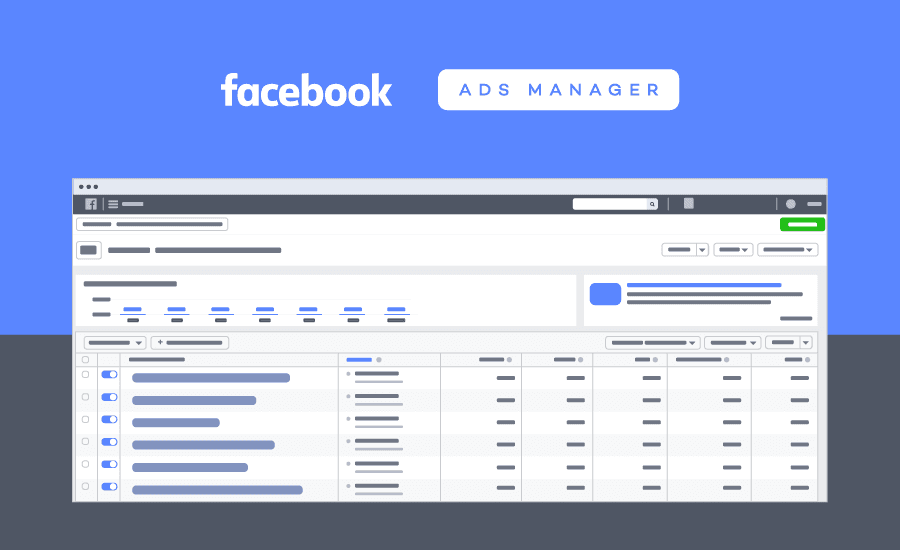 You have to use Facebook's native Ads Manager platform in order to run ads on Facebook. Facebook Ads Manager lets you create your Facebook ads, set your target audience and budget, and monitor how well your ad campaigns are doing. Facebook has added many new features to Ads Manager in recent times, and the tool is continually improving in an attempt to better meet the advertising objectives of companies of all sizes.
4. OneStream Live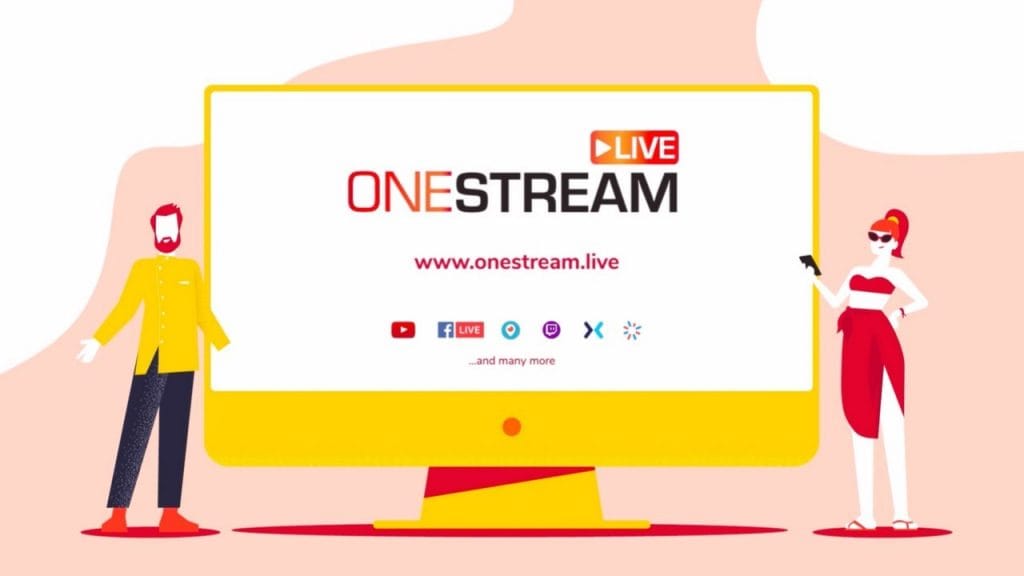 Live videos are getting a lot of Facebook interaction. Live videos reportedly gain 3x more watch time on Facebook than normal videos do. OneStream Live is a cloud-based platform that enables users to live stream pre-recorded videos through all major social media platforms including Facebook. You can also customize your live streams by inserting watermarks, icons, and customized thumbnails.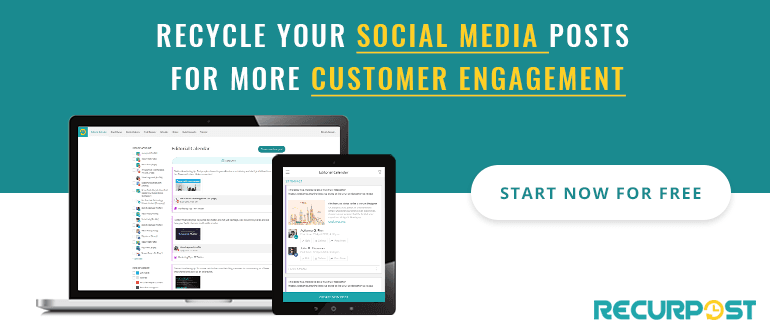 RecurPost is a social media scheduling tool that allows you to schedule updates and curate content across all major social media platforms. You can use RecurPost to repurpose your evergreen posts on Facebook if you have a lot of evergreen material in hand. You can plan all of your content in advance and also expire posts on particular dates.
RecurPost allows you to schedule Facebook posts on your profiles, groups, and brand pages. You can also share reels and stories showing your customer's success journey. It lets you schedule Instagram posts on your business and personal profiles using the tool to make it possible.
With RecurPost, you can schedule LinkedIn posts on your company and personal pages to communicate with global leaders who belong to your niche. It is also possible to schedule tweets with variations using RecurPost.
Using the tool, you can schedule Google My Business posts with a call to action button to stay on the top of Google ranking for the local search. RecurPost is among the rare social media tools that offer to post on GMB. It is also a great Pinterest scheduler for engaging your audience through images and infographics.
What's best is that it auto-schedules updates for the best time to post on Facebook. Check out the right plan for you to sign-up for our 14-day free trial. Check out the trendiest 20 Hootsuite Alternatives used as a social media scheduling tool.
6. InVideo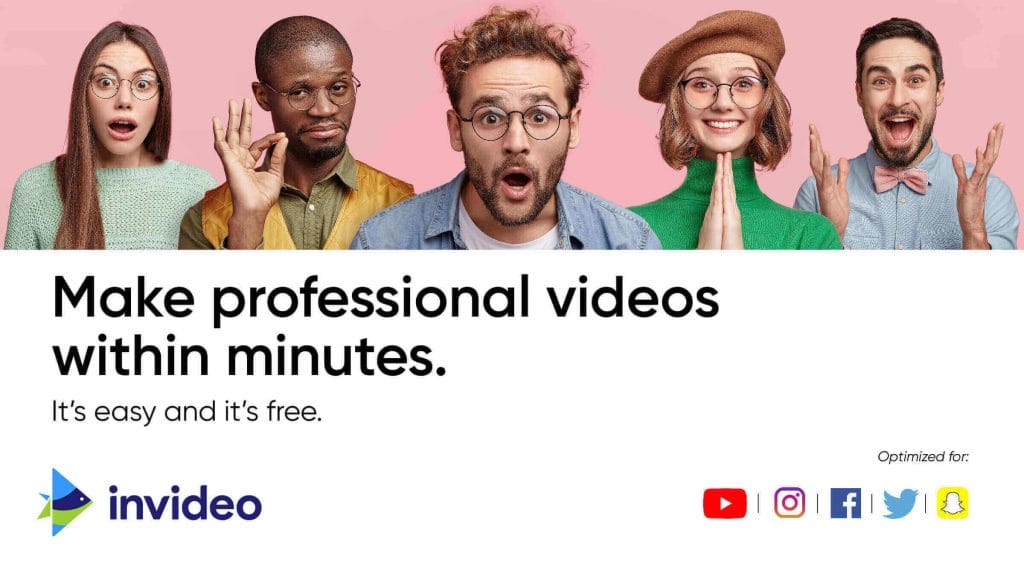 InVideo is an online movie maker that lets you create entertaining videos in a matter of minutes. This tool offers ready-made templates to make any kind of video, from promotional videos to video advertising to Facebook and Instagram stories. Since videos create more Facebook interaction than photos, a video production platform like InVideo can really help you tell your brand story.
Videos can do wonders to your groups so I'd qualify inVideo as a facebook group marketing tool.
7. Rocketium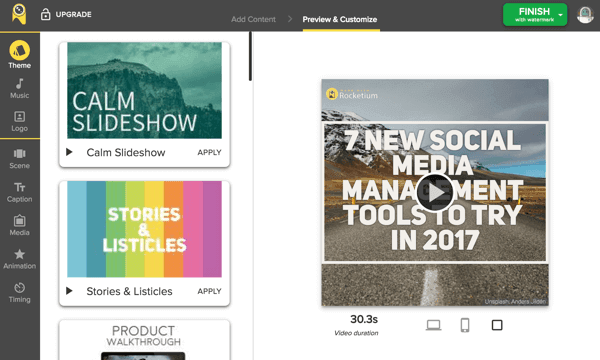 Videos with text overlay are pretty common on Facebook. Rocketium is a video maker that can let you make entertaining text overlay videos in a jiffy. What makes Rocketium so special is the range of pre-built video templates and types you can customize and style just the way you like. Just like inVideo above, Rocketium is also a Facebook group marketing tool.
Suggested Article: How to Make a Post Shareable on Facebook?
8. MailChimp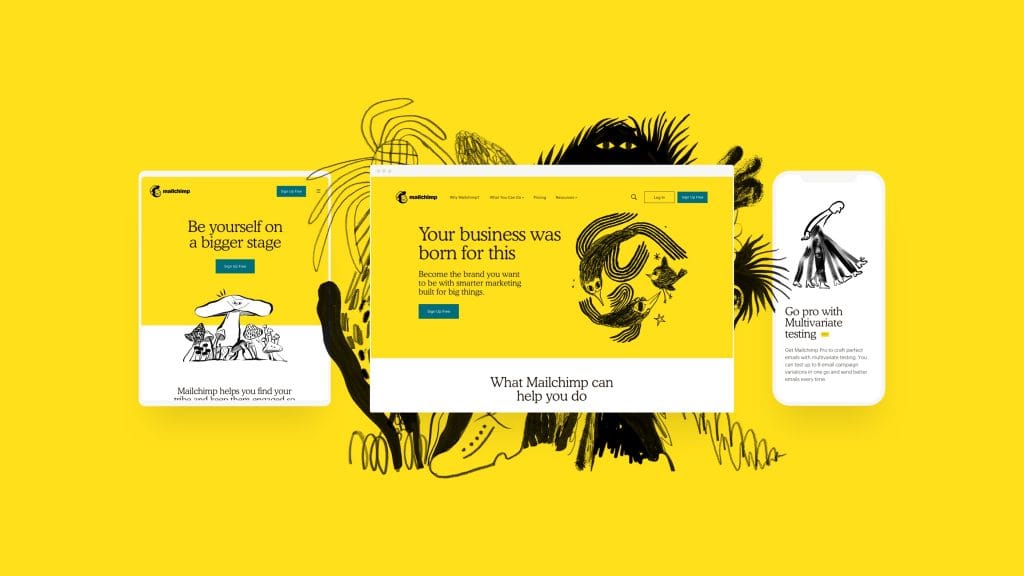 Mailchimp is more than just a fantastic email marketing tool. You can use it to fine-tune your Facebook advertising as well. Mailchimp allows you to utilize your data to construct, buy, and monitor the results of your Facebook advertising in one location. You can also seamlessly synchronize your email list with Facebook to run Facebook retargeting ads.
9. Sendinblue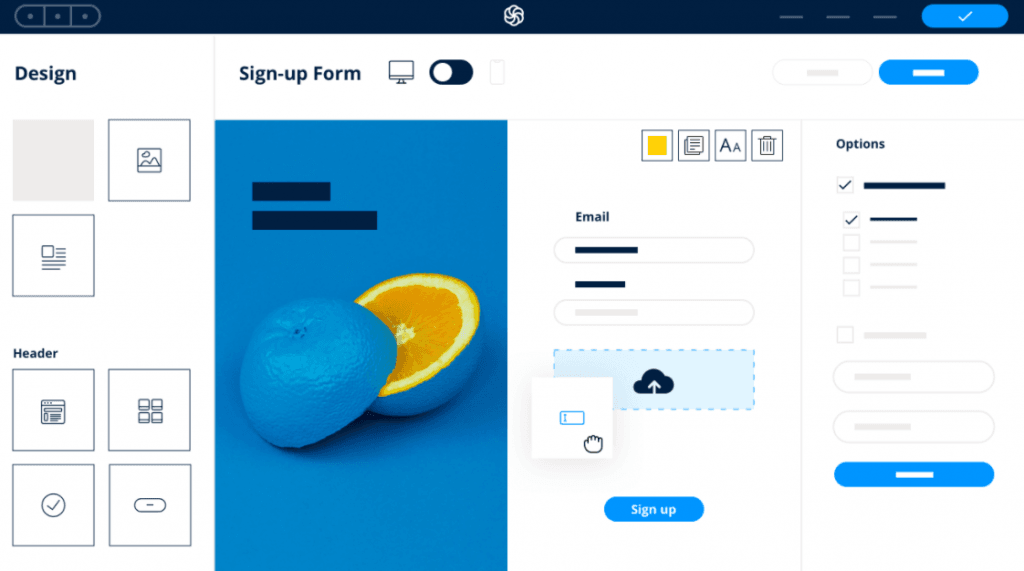 SendinBlue is one of the best email marketing tools that you use for types of marketing, suitable for start-ups, small companies, and professional bloggers. But it's far more than the run-of-the-mill email marketing tools and can assist you with Facebook marketing. From designing your creative ad to setting up ad parameters to monitoring your ad results, SendinBlue makes it easy to develop, manage, and optimize your Facebook campaigns.
10. Qwaya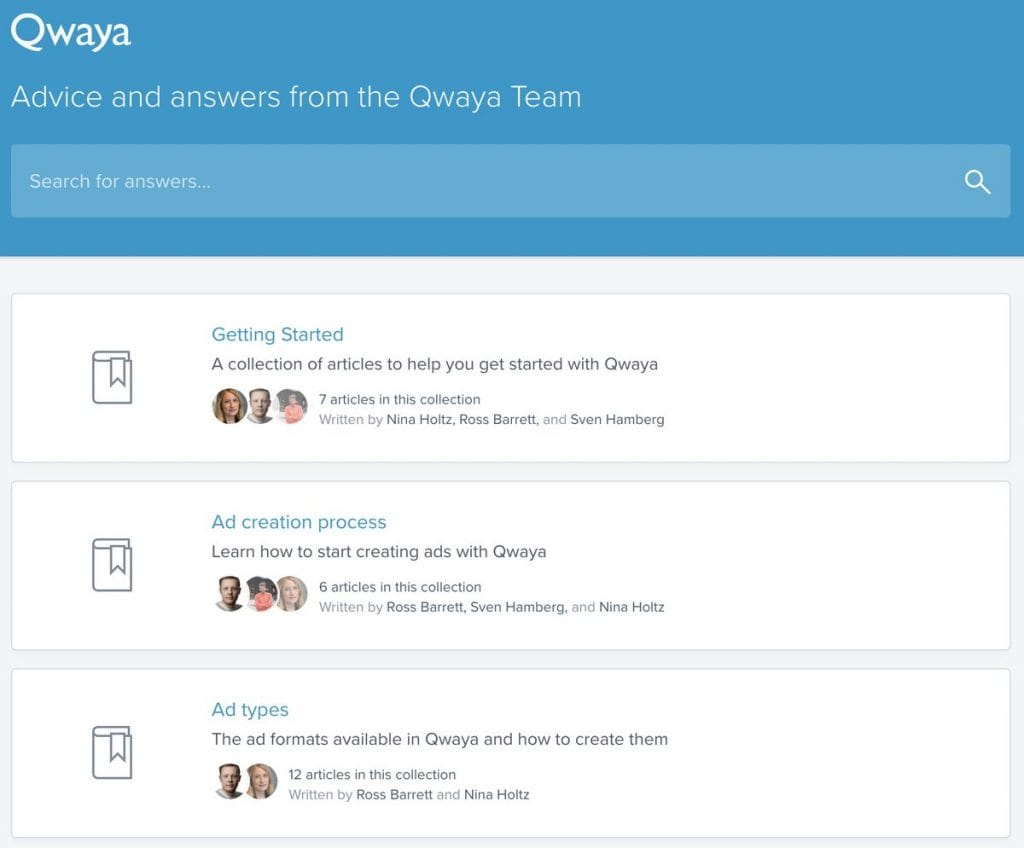 Qwaya is an advanced Facebook marketing tool that takes the trouble out of handling your Facebook and Instagram advertising. Using Qwaya, you can modify your Facebook campaigns and obtain more click—through rates and conversions on your ads. The Qwaya Facebook Advertising Tool has many features that are lacking in the Facebook Ads Manager, such as campaign organizer, easy ad creation, Google analytics tagging, and URL builder.
11. SEMrush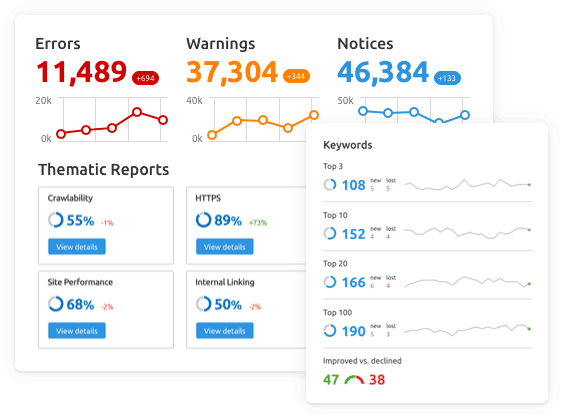 Known mainly for its SEO and PPC features, SEMrush is also a versatile social networking tool due to its Social Media Toolkit. This Toolkit comprises of 3 features – Social media poster to post your content, Social media tracker to track performance, and Social media ads to manage ads. You can develop, evaluate, and optimize your Facebook ads using the Social Media Ads tool.
12. KingSumo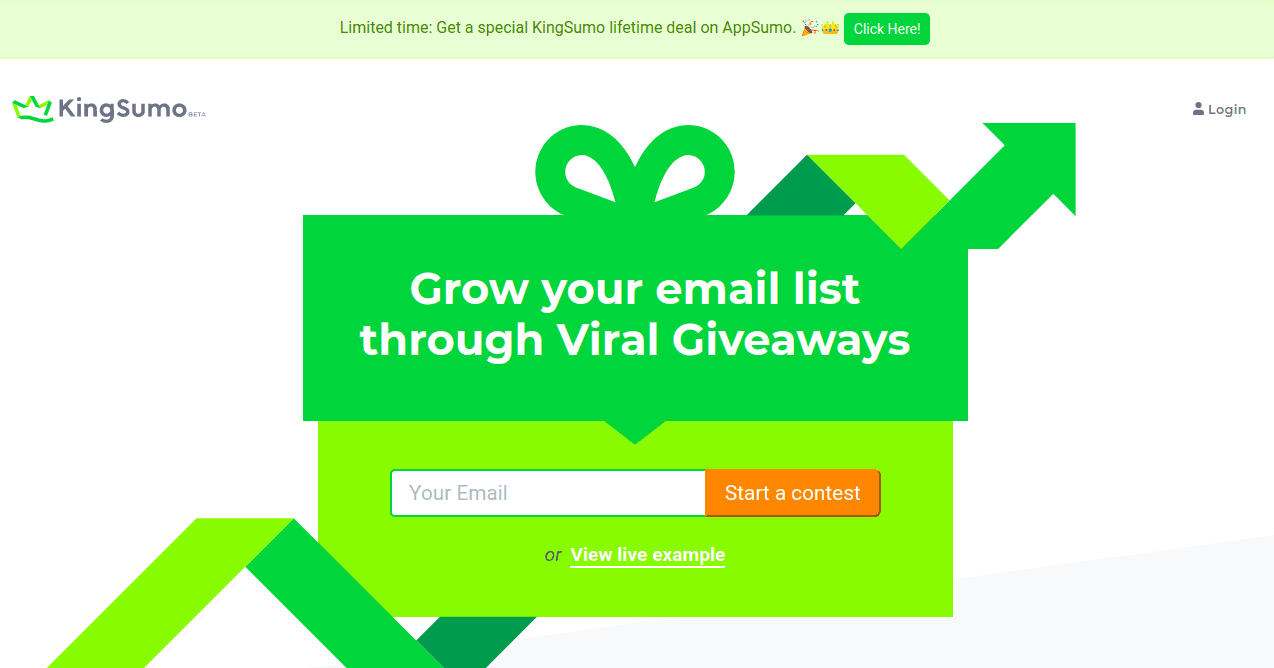 KingSumo is a tool that helps you create viral giveaways so that you can expand your email list faster and more efficiently. The easy-to-use interface of KingSumo lets you create your first giveaway in a couple of moments. When your giveaway is fully operational, you can promote it on all social media platforms, including Facebook, to invite participants.
13. ShortStack

ShortStack has established itself as the most strong marketing site for competitions and giveaways. It lets you quickly create and publish campaigns and combines campaign analytics and email analytics into a single platform. You will get data on views, shares, conversion rates, and more in real-time. It also helps you in creating lead generation landing pages.
14. Heyo

Heyo is a marketing tool for Facebook that lets you obtain more leads. It will help you create competitions, Facebook hashtag campaigns, and sweepstakes. Its key features include running social sweepstakes on FB, managing hashtag campaigns, making entries for photo and video contests, and running interactive campaigns.
Read More: How to Repost on Facebook?
15. DriftRock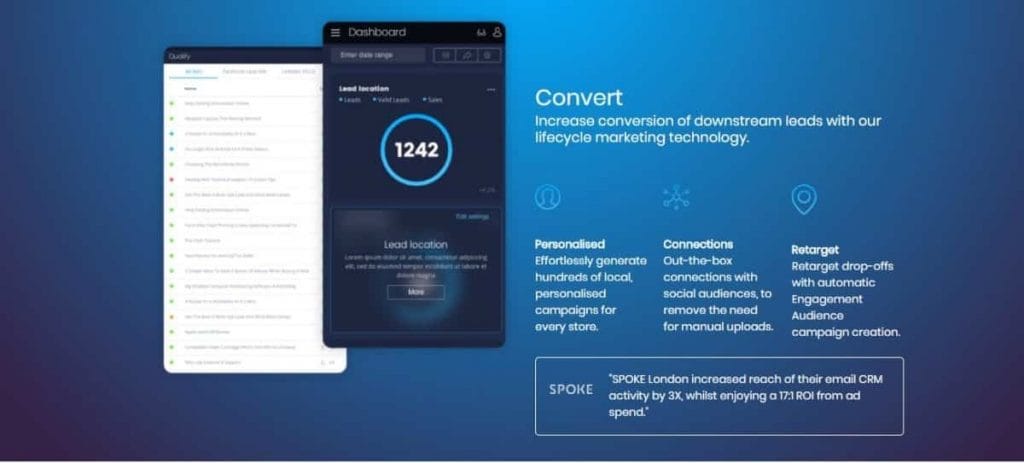 Facebook marketers use this lead generation software to sell. It is a set of tools, each serving a different purpose for Facebook marketing. And all of these can be used as a total solution for ad optimization and automation requirements on Facebook. Driftrock allows you to quickly and easily create advertisements.
16. Socedo

Socedo is a cloud-based social media marketing tool that enables you to generate genuine leads in real-time. It lets you evaluate data for social purposes that encourage you to make better choices. To recognize prospects, you can use Socedo. Its impressive lead tracking feature helps advertisers track lead behavior. It also generates detailed reports that help in improving your campaigns.
17. Instapage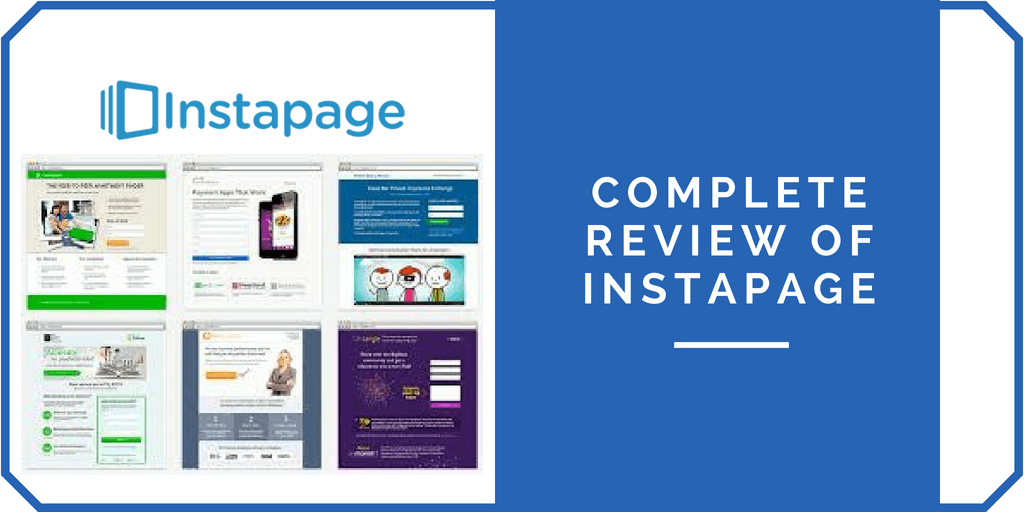 When you run Facebook ads to advertise your goods or services, they need to be supported by persuasive landing pages for the best results. For that purpose, you can use Instapage to create landing pages to generate leads via Facebook advertising. Instapage provides all the top features that a landing page creator requires to convert visits to conversions.
18. Headliner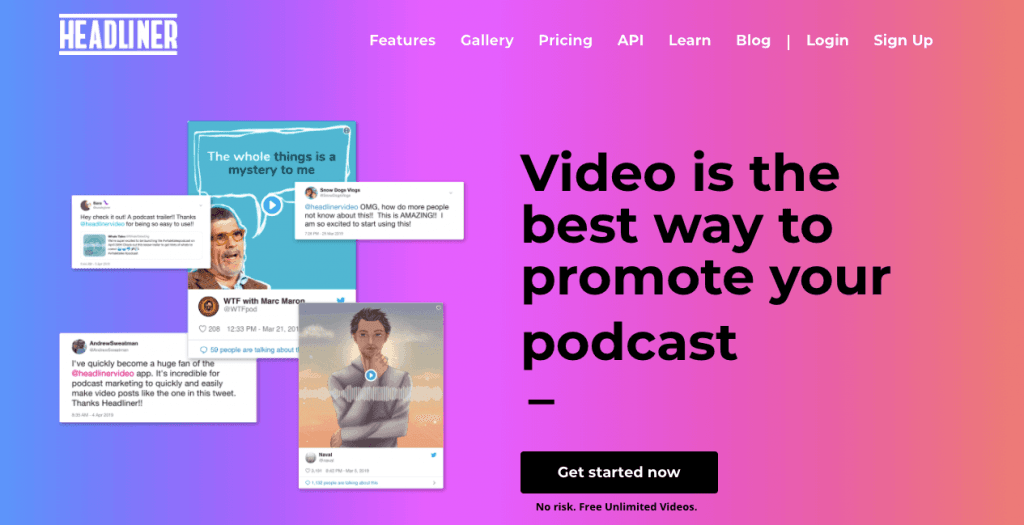 If you have a podcast, you can use Headliner to transform your podcast audio to entertaining videos and post them on Facebook and other social networks in order to obtain more visibility. You can also add wavelengths, pictures, GIFS, and text animations to your video to catch your audience's attention.
19. Buyer persona tool by Hubspot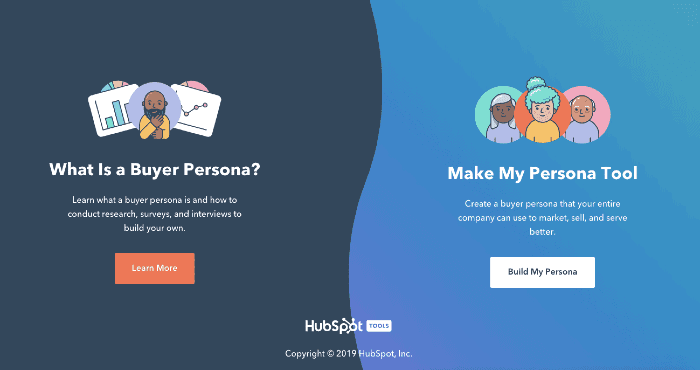 The Buyer Persona is a semi-fictional portrayal of your target consumer. Buyer personas make it easier for your company to develop engaging content for your target audience by providing structure and framework for your company. The free buyer persona tool from HubSpot allows you to build a buyer persona for your brand in seven steps. You only have to answer a variety of questions concerning your target customers in order to create a buyer persona.
20. Outgrow
Interactive types of content are highly common on Facebook, especially quizzes. The most commonly viewed quiz on the Internet got a total of 5.4 million interactions. And a majority of them were from Facebook. To get on this engaging content trend, you can use Outgrow— one of the do-it-yourself tools that allow you to create various types of interactive content (quizzes, calculators, surveys, etc) to reach your audience on Facebook and carry out successful marketing.
21. Revealbot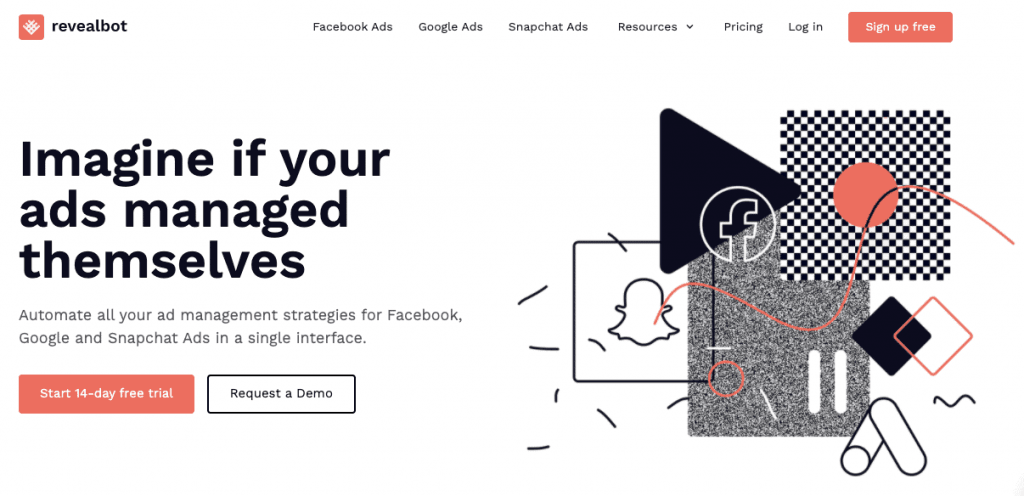 Revealbot lets you simplify ad management techniques for Facebook advertising, Google ads, and Snapchat ads from a single platform with all Instagram latest updates. With Revealbot, you can make guidelines and targets for your Facebook advertising campaigns and track ad success effectively. Furthermore, by auto-boosting top-performing content, you can expand your Facebook following.
The bottom line
These Facebook marketing tools will help you attract clients and customers very efficiently, as per Facebook updates. You can initiate conversations and build long-term relationships; you can monitor the success of your posts and plan them in a way that delivers the maximum results. With the appropriate Facebook marketing tools, you can target your consumers, increase exposure, and reach. All of the tools listed above will help you in achieving your goals. You need to find the tools that fit your needs the best. And start incorporating their use into your Facebook marketing strategy. Meanwhile, give RecurPost, one of the most trusted postfity alternatives, a thorough test. RecurPost is among the best free Hootsuite Alternatives on the market, with features like generating white-label reports and social media bulk scheduling.
To begin with, find a platform you can use to manage your Facebook pages, profiles, and groups. Sign up for RecurPost now and try out the tool-free for 14 days!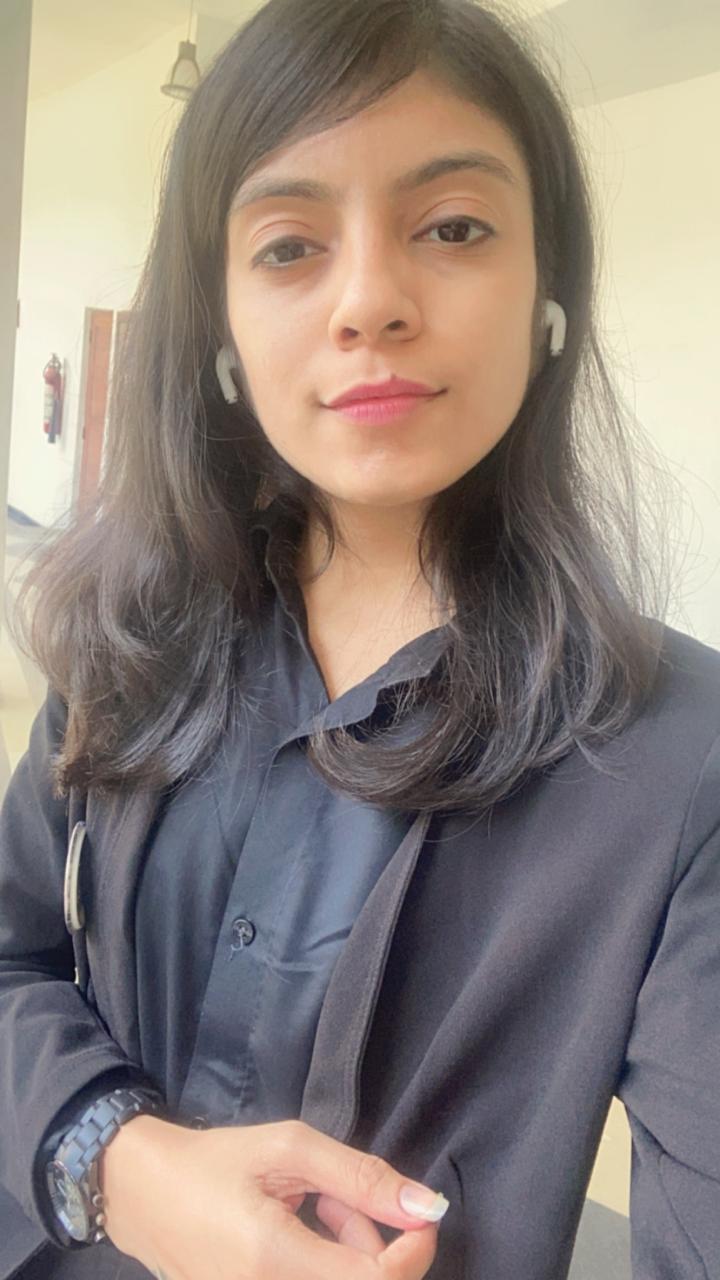 Amaiya Rathi is a Senior Content Writer at RecurPost. She helps RecurPost communicate with their readers in their own language. Whether it is the web copy, social media posts or blogs, Amaiya has worked on all aspects of copywriting. You can reach out to her at [email protected].