Let's hear all that there is to Clubhouse voice chat!
The amount of time spent by people on social media is off the charts in the present day. The market is flooded with applications that facilitate socializing. Everyone has a ton of options at their disposal. There is Facebook, Instagram, Twitter, Snapchat, and even TikTok. Something for everyone. That is why it is important that you nail your social media marketing by using social media scheduler to post content in advance.
However, a new player is taking up the hot seat in this market. It focuses on audio as a communication medium and can be deemed the next-gen social media platform. It is called Clubhouse, a voice chat platform that connects users via audio chat rooms. Launched only about a year ago, the next-generation social media app has already stirred waves by catching Elon Musk's and Facebook Inc's attention. It has been downloaded about 5.5 million times across the globe.
What is a clubhouse?
An iOS-only social media app, clubhouse is an audio chat platform. Once you get in, you can listen to conversations on a huge variety of topics. There is a host of users ranging from celebrities, influencers to thought leaders. Photos, videos, or posts are things you won't find at the clubhouse, only voice chat and profile photos. All conversations are moderated hence, reducing the risks of trolls or controversies. Also, there is no unsaid pressure of participating in a chat.
After entering the clubhouse social app, the user can choose amongst various chat rooms as per his/her interests. Once the user enters a chat room, the audio turns on automatically. The creator of a clubhouse voice chat room can decide upon the users that could be allowed to join a discussion. Users can raise their hands if they want to contribute in a conversation.
How can one join clubhouse social network?
At present, clubhouse voice chat is an invite-only social media app. That's right, you can join only if you have an exclusive Clubhouse invite link and code to a chat room. The social network is very much flaunting its exclusive status right now.
The ones who haven't bagged an invite yet and are wondering how to get invited for clubhouse, don't get disheartened. Their website offers a hand of hope for the people who are looking to join. A statement made by company reps says that they are working on making the voice chat platform available to everyone. The clubhouse hasn't given a definite date for this, but it might happen soon.
The company is maintaining this kind of exclusivity because they believe in growing slowly rather than multiplying the user base radically. iPhone users can download the Clubhouse app and block a username without an invite. But, they won't be able to access anything on the app.
How did Clubhouse voice chat become a sensation?
The audio chat concept gained popularity via Clubhouse in a short span. The founders deployed excellent growth strategies that drove downloads and hooked users. It launched at an excellent time, all of which catapulted it to fame. The primary crowd that it attracted was Silicon Valley exclusives who thought of the app as a secure space to share their thoughts.
Clubhouse has focused on the black community profusely as a voice chat platform. The blacks have advocated for the app invariably and raised its popularity significantly. Many black creators, entertainers and artists have come on board and made it known.
Major funding for Clubhouse in the initial phase came from Andreessen Horowitz, a venture capital firm. The company was valued at US$100 million back then. As of today, Clubhouse is valued at a handsome $1 billion. After some influential technology executives joined the service, it also recently raised another US$100 million. Elon Musk was a huge driving factor in its increased popularity.
Hot news! Facebook is reportedly creating a product to compete with Clubhouse!
Facebook is looking to expand the scope of its products in the communication domain, and as per two reps, it is building an audio chat platform like Clubhouse. It has been said that Mark Zuckerberg, CEO of Facebook, is keen on creating audio-based communication platforms. He recently appeared on Clubhouse voice chat to discuss virtual and augmented reality. According to insiders, the developers at Facebook have been deployed to create a rival product. The product is in development, and the code name could change.
However, representatives at Clubhouse have chosen to keep mum on the matter. In Silicon Valley, Facebook is infamous for replicating its rival products. In 2016, Instagram copied one of the features offered by its rival Snapchat. Instagram introduced the reels feature to stand against the TikTok video feature. When zoom became popular, Facebook developed the Rooms feature, a group video chat platform.
Clubhouse, founded as a voice chat platform by entrepreneurs Rohan Seth and Paul Davidson, has quickly managed to become Silicon's elite. It has bagged an exclusive status due to its invite-only model. An entourage of A-list celebs like Drake, Tiffany Haddish, and Jared Leto has joined the audio chat platform. They have used varied discussions for promoting their products and projects.
Twitter is also coming up with a product that offers an audio chat feature. It is called Spaces and is currently in its testing phase. The clubhouse has been subject to international controversies as well. The voice chat pod has been barred from usage in China.
Moderating conversations to curb trolls
Social media apps are notoriously famous for creating controversies and troll rows. Twitter is somehow always ahead in that case. However, this isn't the case with voice chat on Clubhouse. Chat moderators can easily filter out unwanted conversations and users. A controversy was spurred recently when a certain journalist was denied entry to a chat room hosted by Elon Musk. The audio ended up leaking through.
Elon Musk tweeted saying that he wants to do a clubhouse chat with Kanye West. These were his words- "The most entertaining outcome is the most likely,"
If you want to post content on other social media networks, you can use RecurPost. It is a social media scheduling tool that makes your job easier with repeated schedules. Also when you consider the price point and value, this is one of the most trusted free hootsuite alternatives and crowdfire alternatives in the market.
RecurPost allows you to schedule Facebook posts on profiles, groups and pages. Schedule Instagram posts on personal and business profiles to share entertaining posts, including images, reels and stories. Take advantage of a Pinterest scheduler for posting visual content that best communicates with your audience about your products. Schedule LinkedIn posts on your business and personal page and schedule tweets to reach out to business minds. RecurPost is among the rare social media tools that allow posting on your GMB profile. It allows you to schedule Google My Business posts with a call to action.
How to get started
You download the application from the app store. As of now, it is only available to iOS users.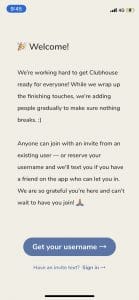 You will enter a window that will ask you to enter your username.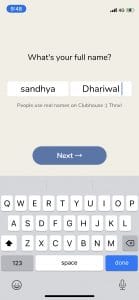 Next, add in your phone number. You will receive a code thereafter.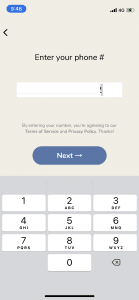 Enter the code that reached you via text message.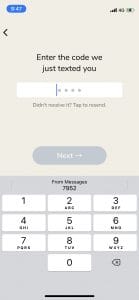 Pick a username and add it to the box.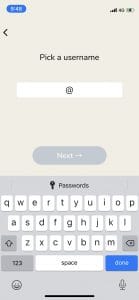 Voila! You are done. This is the message you will get from their end.
This is what a chat room looks like.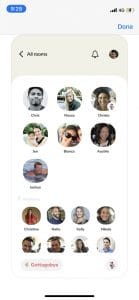 Read More: How to make a post shareable on Facebook?
Pros and cons of using Clubhouse
Every social media app has its own drawbacks and advantages. Clubhouse, the voice chat platform, is no different. Using this next-gen social media app has its pros and cons that one must study before going all out on it.
Pros of Clubhouse
It cuts back on screen fatigue – Perhaps, one of the most stated pros of using clubhouse is that you don't have to remain glued to your screen to participate. This is what sets it apart from other platforms. The voice chat model on Clubhouse allows you to disengage with the device and engage in the app.
It boosts mobility – Corporates have exploited video chat apps like zoom calls for carrying out work meetings. This somehow forces people to remain on a chair for long hours. Audio chat platforms like Clubhouse can give you the benefit of mobility. You can carry your conversations with you without having to worry about your appearance or location.
Cons of Clubhouse
Lack of accountability – One of the most upsetting things about Clubhouse is the harassment cases that it gave rise to. A recent case was that of New York Times writer Taylor Lorenz. She had joined a chat room where she was accused of playing the "woman card". She could not highlight or mark the conversation because the app does not provide that feature. If the platform keeps expanding, such cases may arise, and people will not be able to hold the culprit accountable.
It is not useful to deaf users – A very obvious drawback of Clubhouse as a voice chat platform is its lack of use for people who are hard of hearing. The platform can work on this problem by developing automatic transcriptions. This will create a place for everybody in the community.
Final thoughts
Clubhouse seems like a coveted addition to the family of social media apps & social media design. It gives a unique touch to the array by introducing voice chat conversations. Also, it is exclusive and allows you to connect with the cream of an industry. It eliminates all the unnecessary noise in a communication channel.
If you plan your time and conversations thoughtfully, Clubhouse voice chat can be a great medium to grow your brand's reach and engagement without putting yourself in Facebook Jail. However, it does limit the sharing of media in the form of graphics. If you are someone who is keen on using other social media platforms to share content or to know how to delete pins on Pinterest, you can take the help of RecurPost. It has a feature of social media bulk scheduling with which you can effortlessly schedule multiple updates in advance without being in a hurry.
Check out our plans and 14-Day free trial offer now.
Debbie Moran is a Digital marketing strategist with 5+ years of experience producing advertising for brands and helping leaders showcase their brand to the correct audience. She has been a part of RecurPost since 2019 and handles all the activities required to grow our brand's online presence.