Social media is probably the least stagnant of all disciplines, as one of today's key spokes in the field of digital marketing. Social media trends are evolving every year, new platforms are coming into existence, and customer preferences keep changing. Organizations are always on a constant search for the new and greatest social media best practices to produce the best results. To keep up with posting as the trends evolve, you can use a social media scheduler.
And now, as we are slowly approaching the end of the year, it's a perfect time to look forward to where we're headed and the marketing patterns we're likely to see more in 2023. Nobody can tell with absolute certainty what the future of social media trends would look like, but business experts can provide valuable perspectives and forecasts into some of the possibilities that could be possible in the coming year.
Thus, we have come up with the list of 15 biggest trends in social media in 2023! Check them out and see which ones you can adopt for your next year's social media marketing strategy.
What Are Social Media Trends?
Social media trends can be explained as trends appearing on social media platforms. The trends are essentially identified based on factors like user interaction, content sharing, and conversions trail. Social media trends are studied in order to make various business decisions by analyzing consumer behavior patterns on social media. This blog will further discuss the top social media trends that you should know.
How to Make Something Trend on Social Media?
You must be coming across this phrase often – "what's trending on social media today". This gets asked often because people are thrilled by getting updated on social trends. If your brand wants to thrill people, you need to learn how to make your posts trend on social media. Here are a few tricks that you can adopt to create trendy social media posts:
Emphasis on high-quality content –

As a brand, you might often make the mistake of focusing on advertising more than the quality of content itself. We suggest you do not do that because quality content can help you achieve greater milestones.

Influencer partnerships – Once you learn about the interests and social media behavior of your target audience, you can make use of the information to partner with brands and influencers that can help you increase your reach. The benefit of partnering with an influencer is that you can have direct access to that account's audience.

Repost your content on other popular accounts – An effective social media strategy to place your content in the current social media trends would be to repost it on popular accounts. This will increase its chances at gaining popularity.

Convey a story – The best way to build a root connection with social media users is to tell a story that they can relate to. You can create a character to which your audience might relate and tell your brand story or product story through that character.

Keep your content short and precise – There is one big problem with most audiences that becomes a challenge for content marketers and that is the user attention span. Yes, it is very short and if you don't make the most of it, you are pretty much out of the game.
How Does Social Media Determine Trending Topics?
Social media is a great medium through which trending topics can be spotted. Users are continuously engaging with the platforms and sharing their ideas here. Some of these ideas go viral and become trends. Social media platforms have algorithms that will help you spot top social media trends in a jiffy. You can simply search manually or use certain tools to track the trends.
How to Stay on Top of Social Media Trends?
Whether it's social media trends for business or the usual social media trending topics, if you want to succeed with your social media marketing, you will have to stay on top of your game. Here are the tips for doing that:
Subscribe to social media blogs – Social media blogs are a highly-valuable source of information related to changes in social media. These blogs typically collect fresh information about any changes in the virtual domain and share it with the users. If you subscribe to these blogs, you will have direct access to the latest scoop.

Follow the right kind of profiles on Twitter – Popular bloggers are very active on Twitter to talk about the latest blogging tools and updates or changes in the virtual world. All you have to do is follow their profiles and get the latest updates in byte-sized excerpts.
Join Facebook and LinkedIn groups – You will come across many Facebook and LinkedIn groups that are formed for sharing information related to social media changes or updates in the virtual world. You can join these groups and get constant updates firsthand.
Use social listening to get updates – If you like getting the

news right after it gets published and being up-to-date, a social listening tool might be the best choice for you. With a tool of this kind, you will be able to monitor any topic of your choice and get updates on social media.
What is The Next Big Social Media Trend?
If we think about social media marketing trends for 2023, the biggest predictions are the rise of TikTok and short-form video content. Instagram and Twitter will continue to be major in 2023 but it is predicted that Pinterest and Snapchat might just take away the prize in the year 2023.
How to Detect Possible Viral Trends in Social Media Data?
If you are looking for social media trends for Coaching Business, you would definitely want the most viral ones in your bucket. Here are some tools that will help you detect possible viral trends in social media data:
Google Trends or Google Alerts

Muck Rack Trends

Know Your Meme

Memegine
How to Track What Social Media Hashtags Are Trending?
Hashtags are a very powerful medium for making your content seen or increasing its visibility. They can categorize posts and topics on social media. So, whenever someone searches for a related term, your posts can show up in the results. Here some tools that will help you track trending social media hashtags in 2023:
Brand24

Digimind

YouScan.io

BrandMentions

Twitter Search

Twubs
Social Media Trends in 2023 That You Need to Know
1. The New Perspective Towards Content Marketing
After the new update of Instagram, it is no longer a matter of likes or views. High-quality content that resonates with the target audience and engages them at personal levels is expected. People are no longer interested in meaningless scrolling through different platforms. They are looking for content that they can relate to, and share the same with their circle of friends and followers.
Think about the brand's social media as a way to connect and integrate with potential clients, rather than just as an advertising tool. The company's storytelling can be a perfect way to give followers a good experience.
2. Build a Community, Not Just Customers
Social media is no longer just about the mere promotion of products, it's about building a community. It's no longer about convincing people that they need some sort of product or service. It's about creating the "WE" relationship between a business and consumers. This new way of communicating offers consumers a place to share, discuss, and experience the brand.
It's one of the strongest tactics to attract a loyal customer. For small companies, Facebook groups can be a good place to start building a community. This marketing technique will also allow local small business owners to understand the consumer behavior that can be used in other promotional campaigns.
3. The Trends of Showcasing Employees on Social Media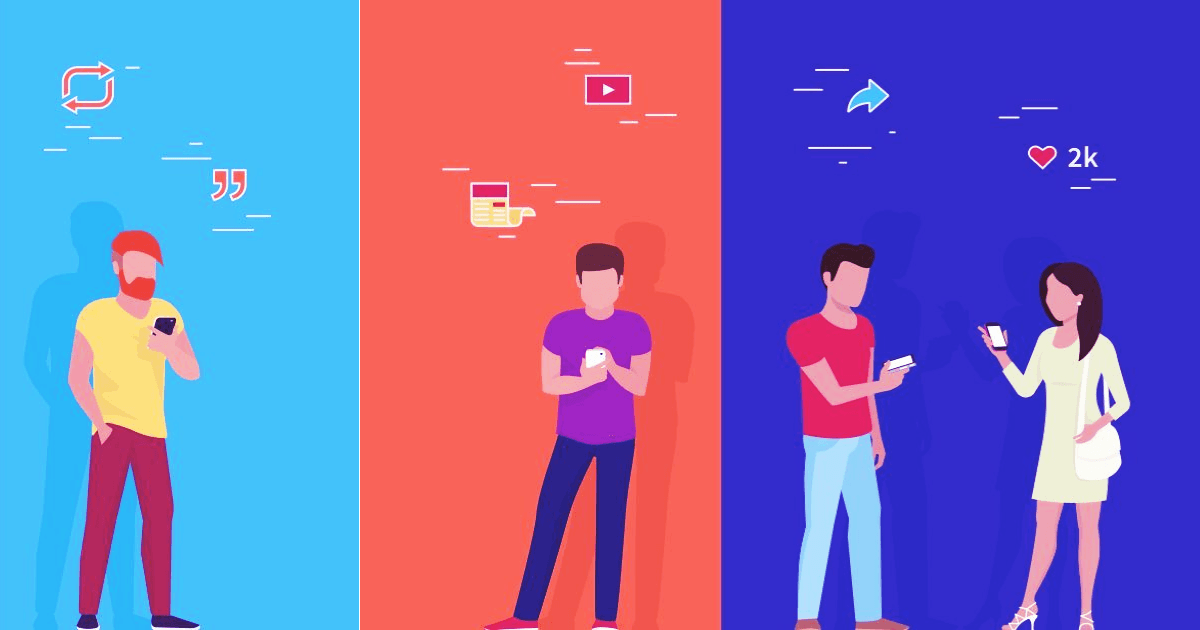 The human face of your brand is your workforce, so it should be a vital part of your marketing plan to focus on the connections between your employees and your customers. When you turn the task of providing a great customer experience over to your staff, you need to make sure that they want your company to thrive as much as you do.
The secret to this is creating a strong framework for employee engagement, which can be measured using an employee survey tool, and taking action to ensure that every employee recognizes and is aligned with the mission and values of your brand.
4. The Trends of Visualization on Social Media
It has been successfully proven that people prefer visual content over text-based content. The rapid growth of Instagram and Pinterest is a sure-shot proof for this. However, all social media channels are flooded with visual content in the form of images and videos.
In order to stand out and make your brand memorable, you need to understand the needs of your target audience and provide content that makes them stop scrolling and engage with your account. Research about their interests, understand the buyer persona and mold your designing strategy according to it.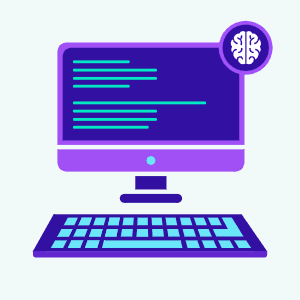 Never run out of content ideas again with RecurPost's AI assistant!
Create fresh, trendy content that keeps your social media presence on point, always.
5. Personalization is The Key to People's Hearts (and minds!)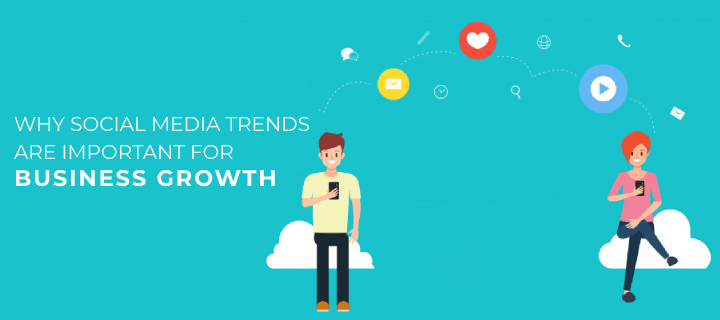 When customers have two relatively equal options in front of them, and they need to choose one, money isn't the only factor that is considered. One of the ways to engage the hearts and minds of your consumers is to customize marketing to suit their needs.
Personalized marketing messages forging a real bond between the brand and the target audience is the answer to all the marketing woes. Although organizations can not exactly tailor their social media content for different market segments, they can customize their social ads to target consumer segments. You can generate a single social media QR code for all your social media profiles and get more followers and engagement.
6. The Decline of Organic Reach on Instagram
This was a no brainer – Instagram is now owned by Facebook, and everyone saw this coming. Facebook lost its organic reach years ago, and now it's the time for Instagram. The reason is simple – Instagram wants people to run paid advertisements in order to gain reach.
However, paid ads don't provide you the same engaging audience as organic reach does. Thus, you should fight for your organic stand by improving the quality and increasing the number of your posts. When people will engage and react to your content, organic reach is definitely going to increase.
The timing at which you post is also a crucial factor here. You need to make sure that you post the right content at the right time. If you are not sure about it, you can use a social media scheduling tool like RecurPost, which auto-schedules your content for the best time to post on social media.
7. The Trends of Social Media Listening
Social media listening trend is not just about a one-to-one interaction between the consumer and the brand. It's about listening to the entire industry to get a deeper understanding of what market strategies to choose for your brand. It also helps in gaining a deeper insight into the consumer – what he or she needs, thinks, and desires.
As a brand, you should be aware of what people are talking about you on social media. Collect the engagement data, note the impressions and mentions, categorize them into positive and negative, track competitors' actions, and the overall behavior of customers with your brand and your competitors'. There are quite a few tools available for this purpose too.
8. The Emergence of Tight-Knit Marketing Tribes
You might have heard this before: talking to individuals over big groups is the most effective way to reach out to people in meaningful ways – from communicating to converting. The existence of marketing tribes is strongly tied to this goal. Due to their limited reach, tribes offer organizations a different way of communicating to people, rather than talking to a wide-ranging demographic.
Examples are Facebook Groups, with a wide variety of private communities, and Instagram Threads, which only allow users to share experiences with select groups of friends and followers. They make room for more intimate and personal chats instead of mundane messages targeted to mass audiences.
9. Rising Trends of Micro-Influencers on Social Media
Influencer marketing has been around for quite a while now. However, the current trend is shifting from mega to micro and Nano influencers. The general trend of "smaller is better" has had an impact of social media in the field of influencer marketing too. Many advertisers are looking for extremely niched in place of large influencers.
There are two main benefits of keeping it smaller: the influencers get a much higher degree of interaction and cost a lot less to work with. More advertisers are likely to partner with a whole network of small, relevant niche influencers rather than just one or two big celebrities.
10. The Trends of Social Media Detox
Users are now becoming more mindful of the consequences of the heavy use of social media. That's why there's a trend to reduce the time spent on various social media sites. Some users decide to take a social media detox, which typically means they will be signed out of the accounts for a minimum of 30 days.
Thanks to the IOS update, you can easily calculate how much time people spend on their phones every day. But, what does this mean for brands? People wish to see only meaningful, relevant, and high-quality content. This will be a great challenge for brands if they want to attract long-term followers/customers.
11. Rapid Increase in Use of 'Stories'
The concept that started with Snapchat is now booming on Instagram, Facebook, YouTube, and Messenger too. This popularity of ephemeral content is incredible. People don't want to miss something that has time constraints. Many advertisers are using stories to let people know about their products and services. With the option of 'swipe up', they successfully send people from social media to their websites.
In addition, some businesses use stories to share user-generated content (UGC) or to get the user closer by displaying "behind the scenes" or backend information. You can initiate a user interaction for improved customer engagement.
12. Increasing Engagement With Videos
Videos can be the ideal way to narrate a story about your brand or its product/services. It helps to invite the user to relive the experience. In addition, if the video is engaging and delivers some kind of message, it will receive more shares and interactions on the platform and may also go viral.
Let's imagine that you want to run a successful video marketing campaign for your hosted phone system: Decide on the message you want to give to the viewers, make sure it is connected to your core marketing strategy, decide the target audience, make a video with proper video sizes, share it on platforms where your target audience is, and track the results of the campaign to improve further.
13. Showcasing The Brand Personality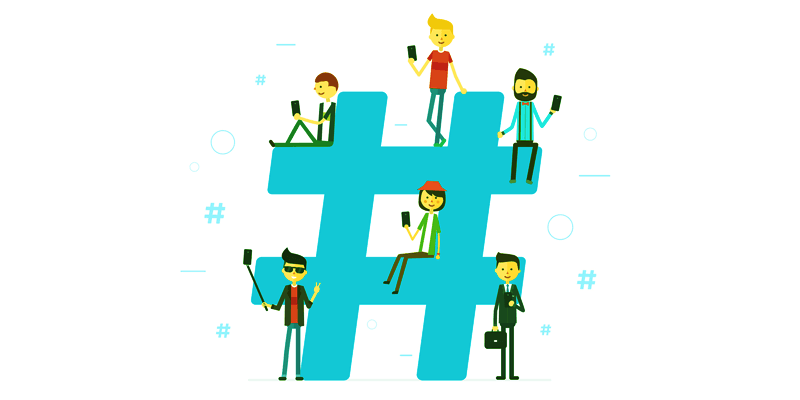 People have stopped following every brand they're aware of. They choose to follow only the ones which are unique, honest, and provide interesting content. Brands are always seeking to create content that brings the most impressions and interactions on social media. However, content must be compatible with the personality of the brand.
That's how brands are building a cohesive message for their customers. Personalized goods and/or commercials are a buzz lately. Starbucks is a great example of this, as it focuses on individuals by sharing customer experiences. They are also known for their immediate responses to people on social media.
14. Booming Trends of VR on Social Media
The next big thing in the digital world is virtual reality. VR allows locations to be displayed in a way that images or videos can not portray. That's why this method of marketing is common for showing locations, unique circumstances, and actions. The viewers feel as if they are experiencing everything in real – as if they are right there in the middle of what is being shown to them.
15. Augmented Reality Taking Over Pictures
Just like VR is taking over videos, AR is taking over pictures. Augmented Reality ( AR) brings real life to our phones, and it's expanding on social media now. With mobile cameras, anyone can play and experiment with AR designs in their daily use of social media. The most common examples of AR used on social media are Filters, lenses, stickers, interactive maps, interactive product displays, and emojis based on their own appearance.
Grow your social presence with the latest social media trends using RecurPost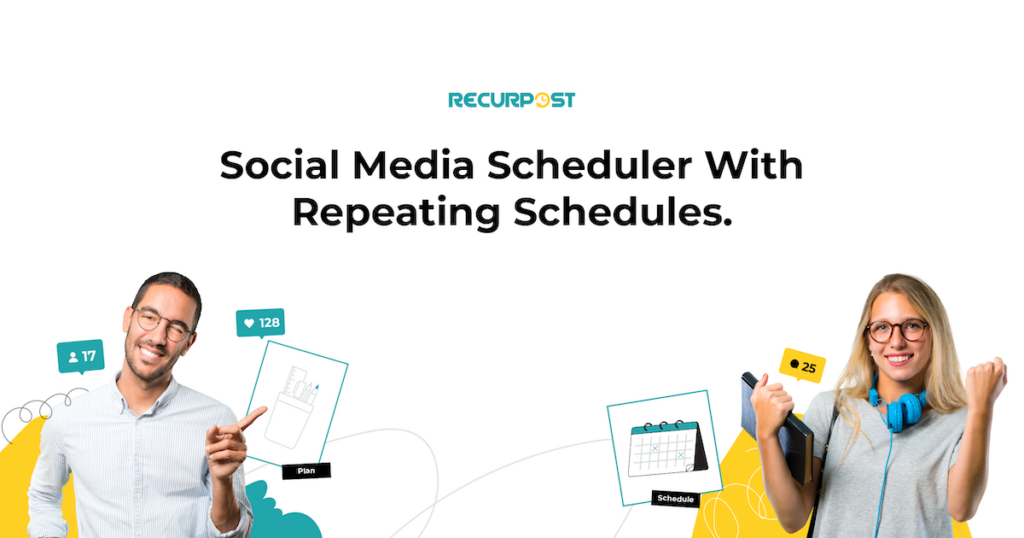 Manage your content marketing strategy effectively by investing in an excellent social media tool like RecurPost. It enables you to plan for a scheduled posting on major platforms in a few easy steps.
RecurPost lets you schedule Facebook posts and schedule Instagram posts to increase your brand awareness. RecurPost allows scheduled posting on profiles, pages, and groups on Facebook. You can create fun with reels and short stories while scheduling posts on Instagram.
Promote your brand where industry professionals are active. Schedule LinkedIn posts on personal and business pages and connect with them. Utilizing this tool, you can schedule tweets at the best times of the day.
Additionally, RecurPost is a fantastic Pinterest scheduler for the visual-heavy marketer. It enables you to schedule Google Business Profile posts to share coupon codes or inform about an event to call your local customers on the party floor.
Final Thoughts
Social media has always been a fast-growing phenomenon, so being up-to-date on emerging trends is a must for any business investing time, energy, and funds. There is also a first-mover benefit for companies who first hop on the right trends. Choose any of these new and best social media trends to remain ahead of the competition in your industry — and reap the rewards! Make sure you have great communication between your employee & customer, as the human face of your brand is your workforce.
Another way to keep up with the pace of these changing trends is to automate the scheduling and posting of social media posts with the help of a social media scheduler. RecurPost is the best tool because it will let you schedule Facebook posts, schedule LinkedIn posts, schedule Tweets, Schedule Instagram posts, GMB posts, and more, all from a single platform & give you the option to schedule posts in advance with social media bulk scheduling. It is also one of the best free Hootsuite alternatives & sprout social alternatives in the market, considering its price point.
Read more about its services and choose a plan that suits your brand's needs.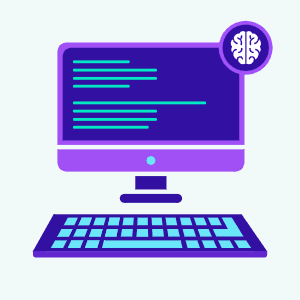 Never run out of content ideas again with RecurPost's AI assistant!
Create fresh, trendy content that keeps your social media presence on point, always.
Frequently Asked Questions:
1. What is the newest social media trend in 2023?
The newest social media trend in 2023 is expected to be short-form content dominance on TikTok. It will overpower other social media networks.
2. How to keep up with social media trends?
Keeping up with social media trends is very important for your business if it wants to sustain for a longer period in the market. Here are a few ways in which you can keep up with trends:
– Track Twitter hashtags
– Use LinkedIn groups for social media
– Listen to Podcasts
– Spend significant time on social media platforms
3. How does social media influence food trends?
Social media is quite capable of influencing consumer food choices owing to its high-definition visuals. That is right, the images of healthy food on social media attract users and the ones with more likes will motivate them to actually inculcate the recipes in their regular diet.
4. How does social media affect fashion trends?
Social media heavily influences fashion trends and consumers continue to dictate them instead of brands. Due to social media, consumers are adopting and switching fashion trends faster than ever before, and to keep them pleased the brands have to maintain a track on these trends.
5. How to get something trending on social media?
If you want to get your post trending on social media, you can follow these tips:
– Use high-quality content
– Make influencer partnerships
– Repost content on other popular accounts
– Convey a story
– Keep your content short
– Make use of interactive content
6. Why is social media the new trend in communication?
Social media has revolutionized the way we communicate. This is because it brings a different level of efficiency in influencing social change. Social media platforms make interaction of consumers with brands in a public setting easy. Brands can easily build trust through these platforms by communication about their sustainability and CSR goals.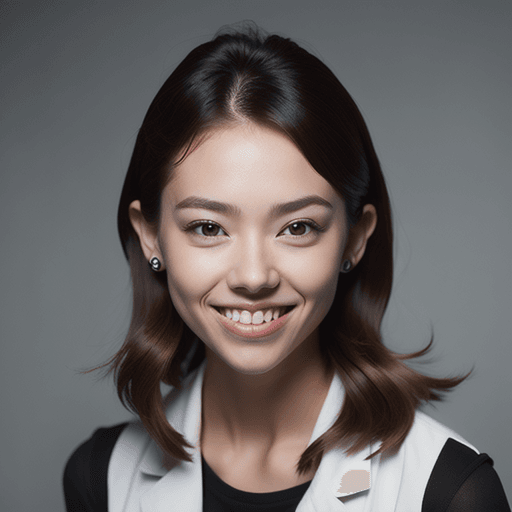 Debbie Moran is a Digital marketing strategist with 5+ years of experience producing advertising for brands and helping leaders showcase their brand to the correct audience. She has been a part of RecurPost since 2019 and handles all the activities required to grow our brand's online presence.