Who runs the world of Social Media?
Pets, Of course!
Your furry friend can cause quite a flurry out there with appropriate social media exposure. That is why social media for pets is a practice to live for.
Creating a social media marketing strategy can help the pets on social media to reach more and more people and get more users' attention. But before that, posting pictures or videos on different platforms is tricky; sometimes, you forget to post, at that time, social media scheduler comes in handy.
Did you know that Americans spent around $99 billion on their pets in the year 2020? Astounding right?
One in six people creates a social media profile for their pet, making them just as important as celebrities. We even have pet celebrities, for that matter!
Here! Have a look at these pets that rule social media:
Jiffpom


Nalacat



Itsdougthepug



Marniethedog


Iamlilbub


Venustwofacecat

Fancy right? These pets have more followers than most human celebrities. They have achieved success by bagging million dollar deals and endorsements.
But do you know how these pets got to where they are?
It is the marketing forces behind them that use social media for pets owned by them so effectively. Pet parents put in hours and hours of work to display their pet in the dreamiest possible manner. Social media platforms have empowered these individuals as well as businesses to build revenues around pets owned by them.
If you are someone who wants to join the bandwagon but are unsure about how to achieve it, this blog will be your companion throughout.
12 Actionable Tips On How to Use Social Media for Pets
Post "caption this" Images

Ask Questions About People's Pets

Share Short Format Videos

Make Use of Hashtags

Host Contests

Give a Shout Out to Your Customers

Offer Exclusive Deals Through Your Page

Repost Pet Related Information or Articles

Post Consistently

Post Images of Your Products That Are Shared by Customers

Post Seasonal Content

Work on Community Building
1 . Post "caption this" Images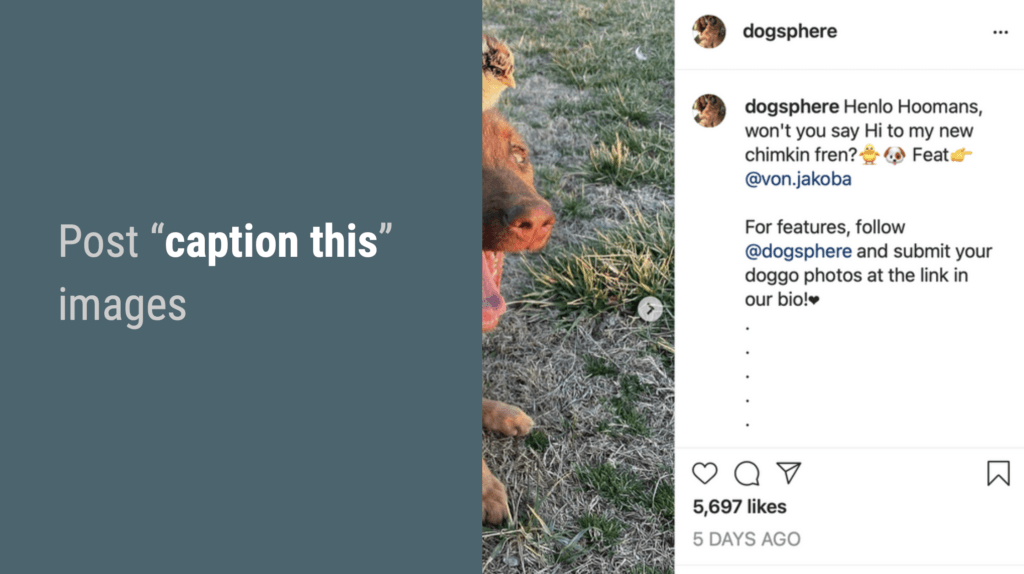 User generated content can be your trump card in the game of social media marketing for pets. Facebook posts with images are likely to get 2.3x more engagement than those without images as per studies conducted by Buzzsumo.
You can post images of your pet in the "caption this" format. This will bring great engagement from your users since they will be inclined towards posting a suggestion in the comments section.
This is good way to make pets on social media famous. Whether you are a pet business owner or an individual owner of pets, you must try this.
2. Ask Questions About People's Pets
This is a great tactic for pet businesses. You can post questions that ask your users to share something about their pets directly or indirectly.
Questions are instrumental in initiating conversations in your business's social media community. So, if you have ever wondered about how you can use social media for your pet store, this tip can be a potential work around.
Examples of questions that you can ask:
What are the 3 things you love most about your pet dog?
Have you ever had a fish tank? What kind of fishes did you pet?
What is the hardest thing about owning a pet according to you?
3. Share Short Format Videos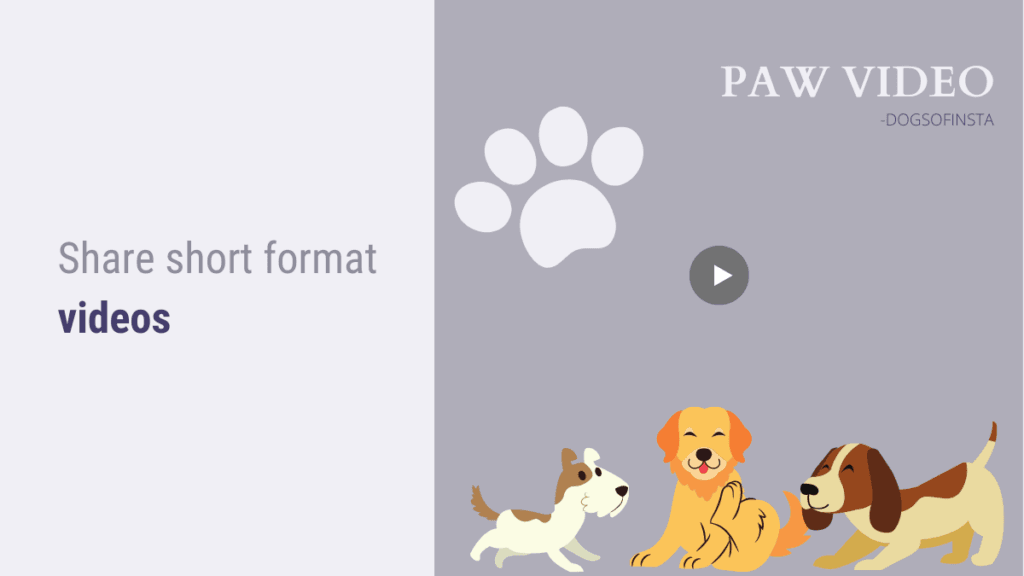 Cisco has projected that global internet traffic from videos will be 82% of all the consumer internet traffic by the year 2022.
Therefore, sharing videos on your social media platforms can bring attractive returns on your marketing efforts.
You can share how-to videos, product videos, tips of feeding your pet videos or maybe tips for walking your pet dog. Social media for pets is amazing when used in the right manner. So, you can embed short videos when posting on your page to give an awesome streaming experience to your users.
4. Make Use of Hashtags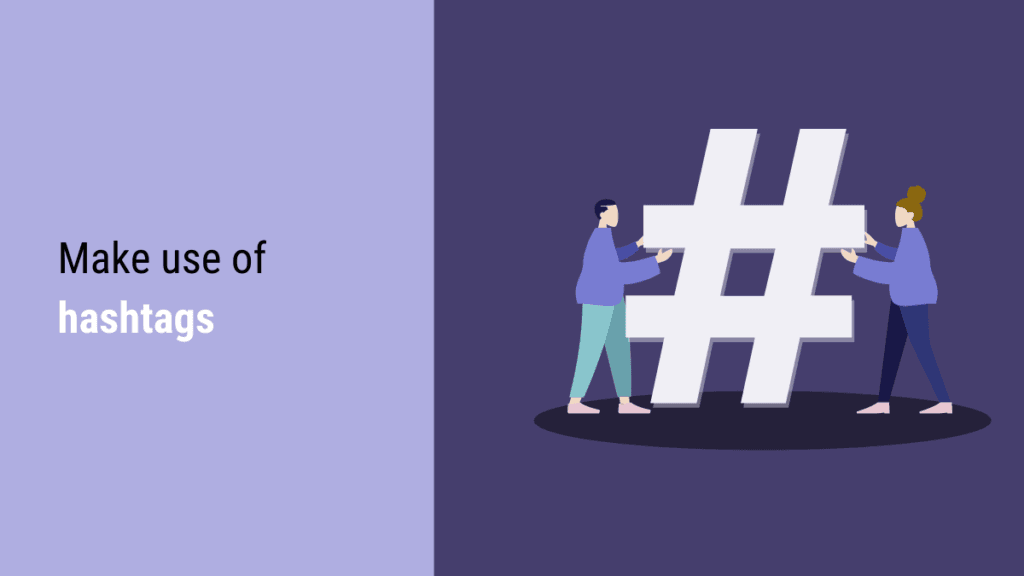 Hashtags can be very powerful for creating a wider reach. Your content can get enormous exposure with the right bundle of hashtags. The evolution of customizable hashtags has sparked gossip on social media in healthcare industry. Want people to notice about healthcare camps or events , you can use hashtags to stand out in this crowded market.
When using platforms of social media for musicians, keep in mind that you need to attest popular hashtags with your content in order to increase its visibility. RecurPost gives you the ability to create a bag of hashtags that you can use every time you create a post.
5. Host Contests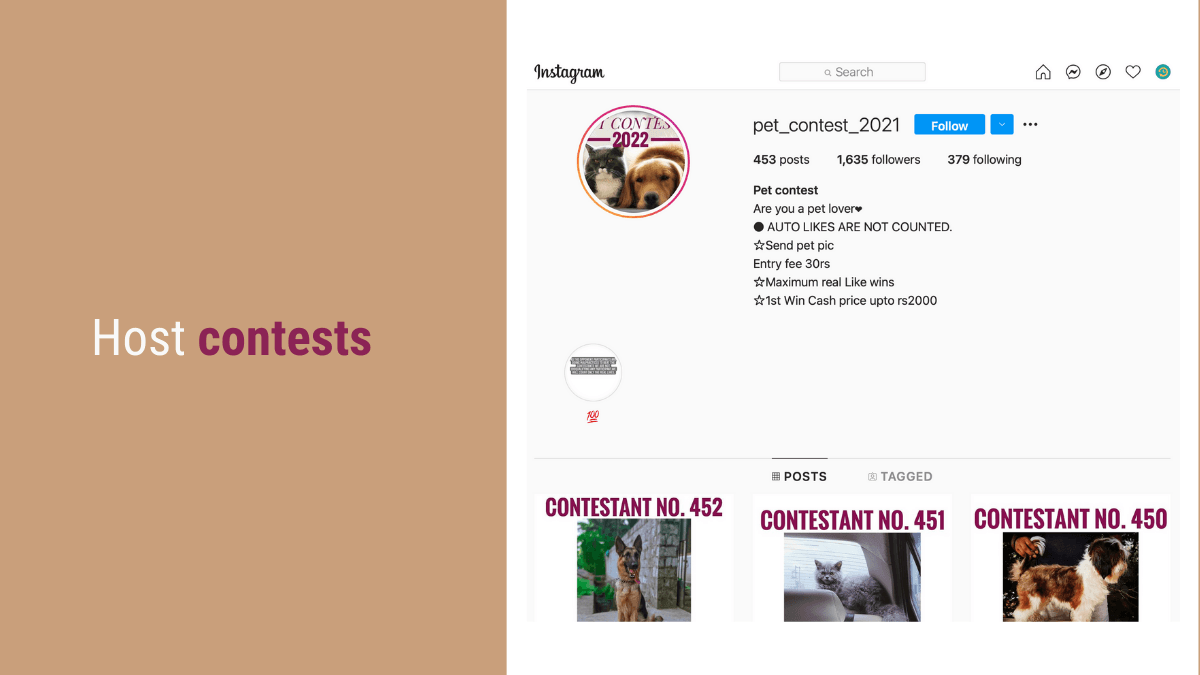 Contests are a guaranteed way to grow your page's engagement. You can host photo contests, vote contests, essay contests, video contests, and photo caption contests.
This content variant is highly shareable and can generate excitement around your brand. Think of this when you plan for your Instagram marketing.
6. Give a Shout Out to Your Customers

If you are into Twitter marketing for your pets, you can consider connecting with your customers directly by sending them tweets with @mentions.
Let's say there is a loyal customer who has done something valuable for you and you want to thank that person. You can do so by mentioning them in your tweets or give a shout out to them.
7. Offer Exclusive Deals Through Your Page

If you are running a social media site for pets, you can share exclusive deals or discounts on pet products through your social media handles.
All customers would have to do is click on the offer and they will directly enter the deal offered by you, and get a discount.
Believe us, people love these! Your users will share these deal with their friends who will pass it on to theirs. Such content gives you a wide scope for shareability and exposure, and can potentially be one of them viral content marketing ideas.
Way to go for using social media for pets!
8. Repost Pet Related Information or Articles

Educational content is the most popular form of content in the digital marketing realm today. People are 131% more likely to purchase the product after consuming educational content on the brand or the product.
So, if you come across articles or blogs that you think might interest your audience, you should share them on your pages. Always tag the original source while doing this to build credibility.
9. Post Consistently

This tactic goes without saying for almost every industry. Impeccable social media marketing requires consistency in posting content.
It is very likely that people will lose interest if you fail to deliver content at regular intervals. Therefore, make it point that you share something with your users regardless of whether its original or not. You can share curated content as well.
10. Post Images of Your Products That Are Shared by Customers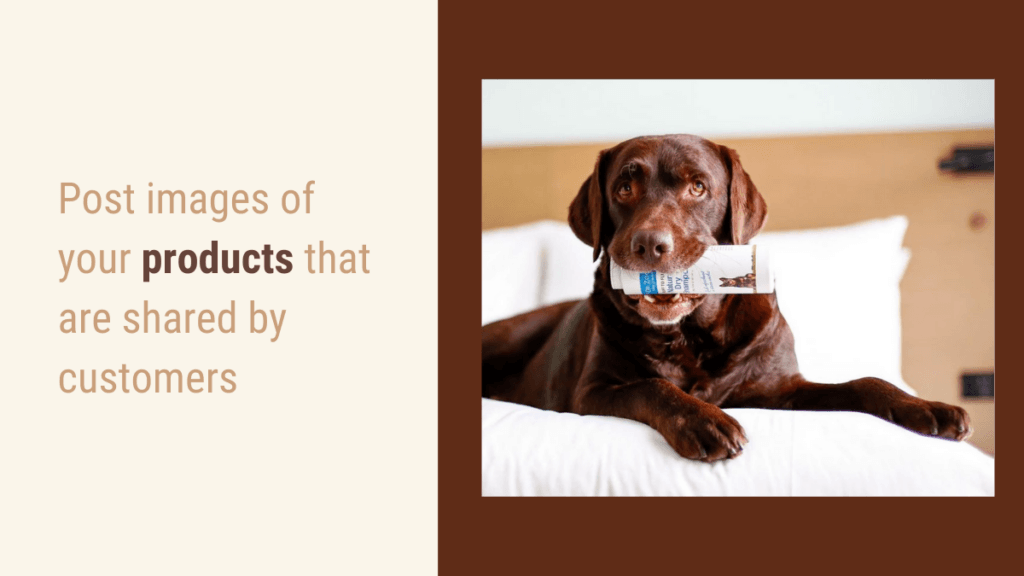 A solid way to build connection with your customers is to share the images of their pets and the products they purchased from you. When you share these on your account, they get a sense of fame and appreciation.
You can ask them to share the photos of their pets along with your photos with you and then take their permission to share them publicly.
In this way you can build real, authentic word-of-mouth type marketing.
11. Post Seasonal Content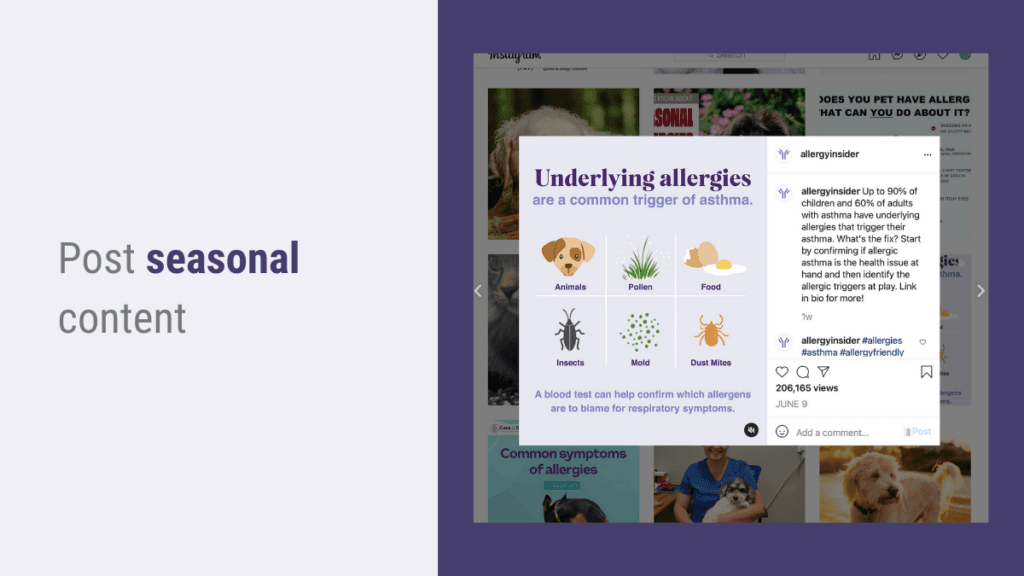 One of the biggest factors that affect pet care is the seasonal background. You can incorporate this concern in your content marketing strategy. When you design informative content to post on social media for pets, you can include content about seasonal challenged that pets can face.
For example: you can talk about Canine allergies in the Springtime, dangers of holiday decorations for pets, how to keep your pets safe during the cold months and the extreme heat.
For pet business owners, seasonal products can be promoted via their social media content. They can advertise seasonal promotions and motivate pet owners to make timely appointments.
12. Work on Community Building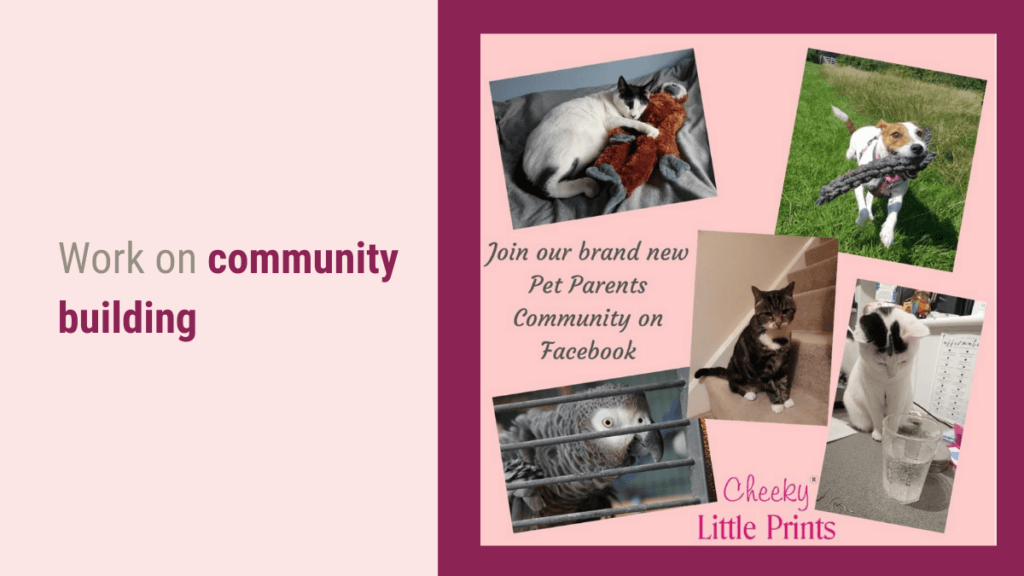 You might often come across closely knit pet communities amongst local pet owners. If you are into the business of pets, you should maintain contact with nearby pet owners in order to keep the name of your business fresh in customers' minds, maintain loyalty among your clients, and boost your reputation among local animal enthusiasts.
You can connect with local influencers and politely ask them to write a guest post for your blog. Or you can share all the positive reviews or testimonials that your customers give on your public profiles. This will help people find your products easily.
Now that you know the pathway to take for making your pets the stars that they are, you should know that it can become quite hectic to keep up with their care and social media promotions at the same time. For this, Social Media Automation tools can be a total savior!
What tools can be used when promoting on social media for pets
1. RecurPost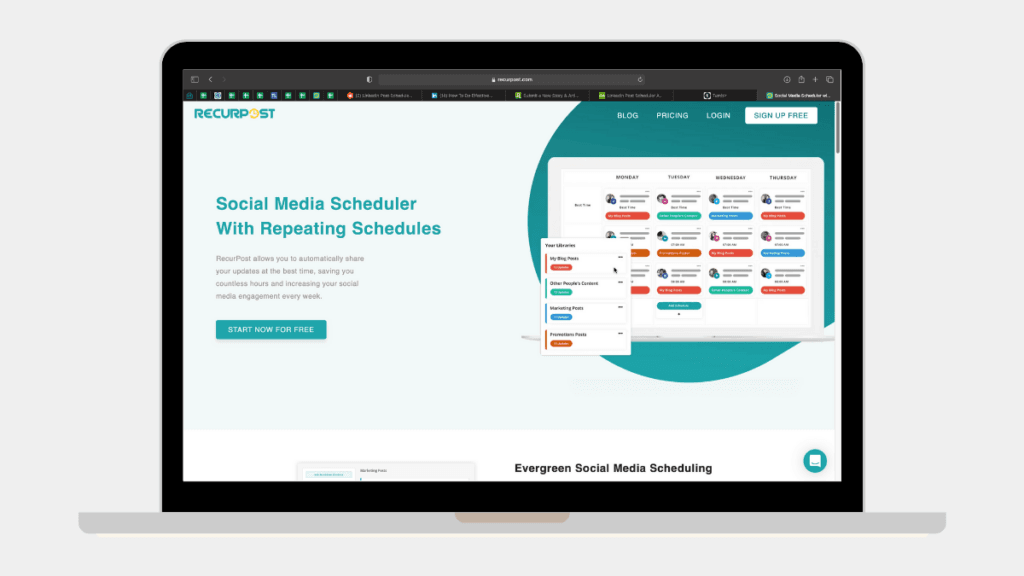 Looking for something that will catapult your pets into stardom without burning a hole in your pockets?
RecurPost is what you need for a Social media marketing agency!
It is an all-comprehensive platform that renders multiple social media automation services under a single umbrella. You can schedule, post, and automate with RecurPost. Even you can use social media bulk scheduling tools to upload your content without any hassle.
RecurPost lets you schedule Facebook posts and schedule Instagram posts to increase your brand awareness. RecurPost allows scheduled posting on profiles, pages, and groups on Facebook. You can create fun with reels and short stories while scheduling posts on Instagram.
Promote your brand where industry professionals are active. Schedule LinkedIn posts on personal and business pages and connect with them. Utilizing this tool, you can schedule tweets at the best times of the day.
Additionally, RecurPost is a fantastic Pinterest scheduler for the visual-heavy marketer. It enables you to schedule Google Business Profile posts to share coupon codes or inform about an event to call your local customers on the party floor.
It has a content library feature with which you can repurpose old content. It gives you elaborate analytics features, white-label reports, URL shortening features, RSS feed automation, suggestions for the best times to post on social media, and much more.
Don't think twice before going for RecurPost. We bet you won't regret it.
2. eClincher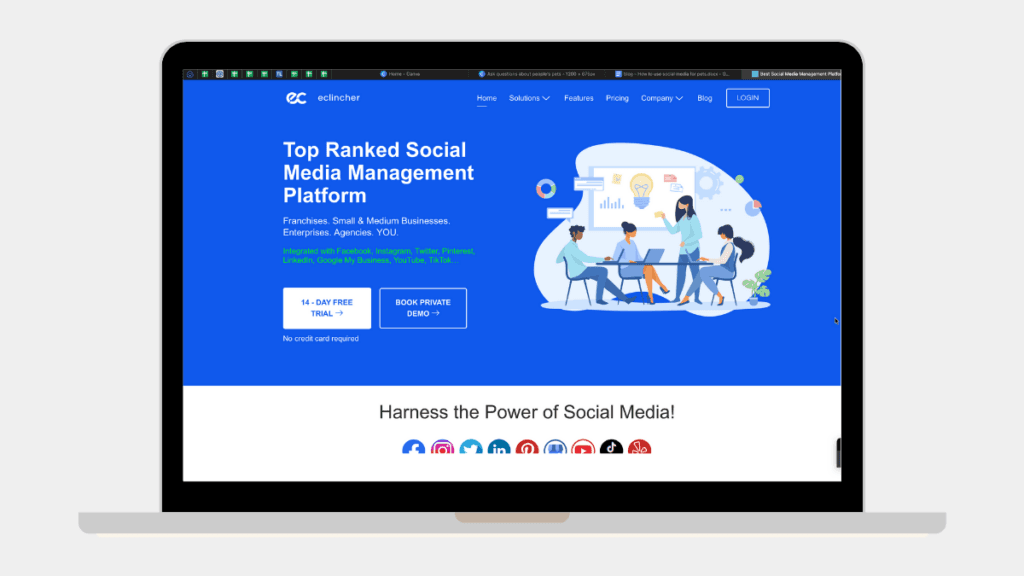 It is a good social media automation tool for your pet business. It allows you to schedule and publish posts, revert to social messages, and analyze the performance of your content.
eClincher platform allows you to auto-post with smart queues and RSS feeds, give you a media library where you can store all your images, and lets you look for social media influencers. See how RecurPost is an alternative to it and make an educated choice.
3. PhotoADKing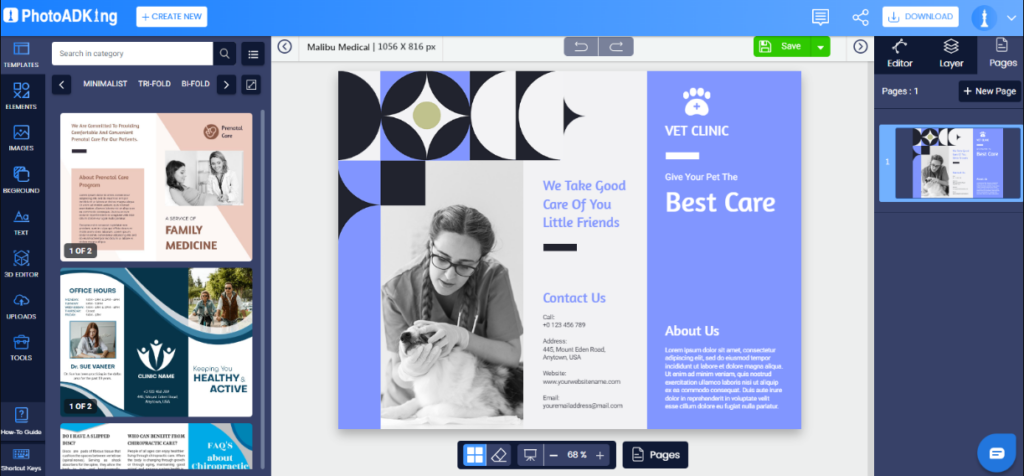 A tool for graphic design and any business, PhotoADKing allows you to alter social media post templates with your own photographs.

The PhotoADKing tool lets you create stunning Instagram posts featuring your pets. They provide high-quality, stylishly designed, and customizable graphic design templates, such as flyers, posters, and brochure templates.
You can arrange your designs using the grid in PhotoADKing. Additionally, you have a selection of fonts and colors. You can also modify the opacity, size, and saturation of your design using this tool. You can use the tool's feature to see how your design will seem in various color schemes.
4. MavSocial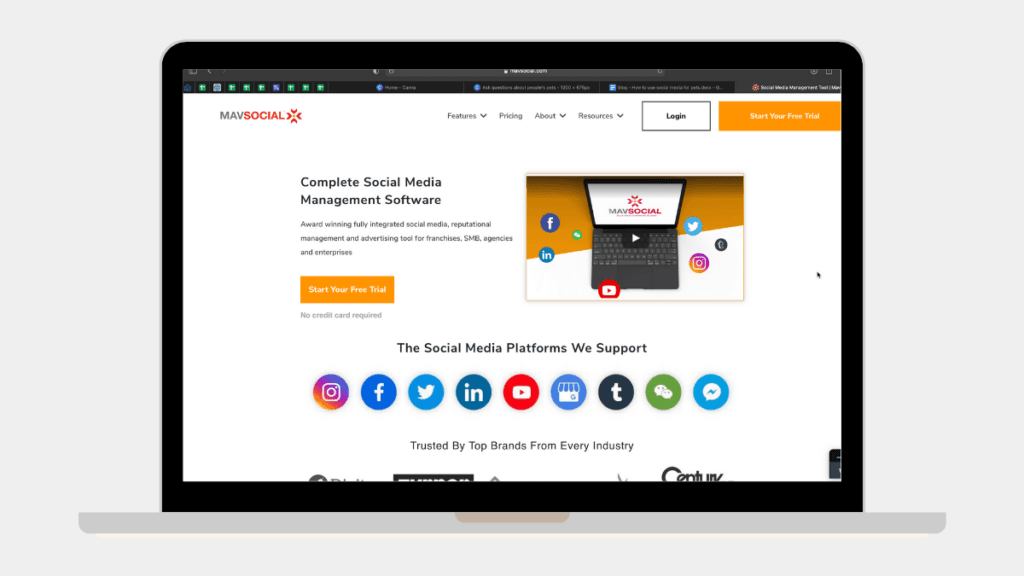 The primary focus of this social media management tool is visual content. MavSocial offers scheduling, posting, and monitoring along with a digital library where you can manage, edit, and use all the multimedia for posting on your social media. There is also a search engine through which you can browse stock photos. See how RecurPost is one of the great mavsocial alternatives.
5. Crowdfire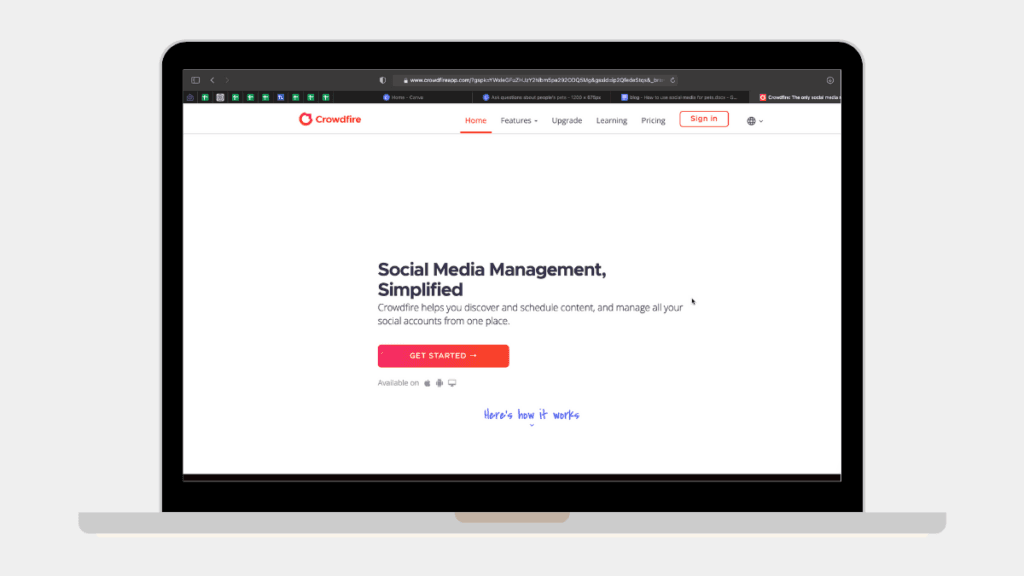 If you are looking for a tool to promote on social media for pets that you own with the ability to manage your Twitter account, Crowdfire is your tool. It suggests articles for sharing when you want to schedule content.
This tool lets you connect your blogs, YouTube channel, and online shops. It will create a social media post for every update that you have on your sites. Crowdfire is great but checks out how it compares with RecurPost to see if it ranks up.
Conclusion
Content marketing for pet owners and pet businesses has huge potential that can go untapped if the marketing is not done right.
Marketing on social media for pets will take time and commitment from your end, especially if you want to make it big. Consistency in posting content becomes a critical factor for success here.
RecurPost is a social media automation service that can assist you throughout the implementation of your content marketing strategy. It is a fantastic tool to automate your processes without spending much money. There are many free hootsuite alternatives in the market but RecurPost is the best pick you can have.
You can check out RecurPost's services and plans to understand better what you can achieve with the tool. There is a 14-day free trial period that will leave you whipped for sure.
Frequently asked questions
1. Is there a social media app for pets?
Yes, there are multiple social network sites for pet lovers. Here is a list of the ones that will come in handy the next time you look for one:
– SHELTER ME
– TAG A CAT
– PETCONNECT
– CUTENESS INC
– DOGSTER
– DOGGYBNB
2. How do you make your pet go viral?
This blog talks about multiple tips that can help you make your pet a sensation among your audience. Here is a list of some tips that you can make use of:
– Use popular hashtags
– Add a diverse mix of content
– Comment on other pet videos
– Connect with local pet influencers
– Choose the best thumbnail
– Shoot high quality videos
– Create crisp and creative titles
3. How much do pet influencers get paid?
You will be shocked to know just how much your pet can make with a single post once it gains popularity on social media platforms like Instagram. Your pet can earn anywhere around and above $15000 for a sponsored post. If this is not motivating you, we don't know what will!
4. How do I monetize my pet?
You can start reaping profits from your pet's account once your profile gains about 20,000 followers. Before you reach that mark, many small brands might approach you for posting a photo of their products that they will give for free. So even if you are not sponsored yet, you are saving money with all the free stuff you get.
5. How do I turn my pet into a social media star?
If you love your pet and if you it is the cutest being on this planet, it deserves the social media spotlight. Here are some tips to turn your pet into a social media star:
– Create an account dedicated to them and only them
– Market your pet with a creative angle
– Pick a descriptive name for the account
– Create content well in advance and put it on schedule. You can automate it for better results.
– Use the right kind of hashtags
– Post consistently
– Follow the stride of other successful pet accounts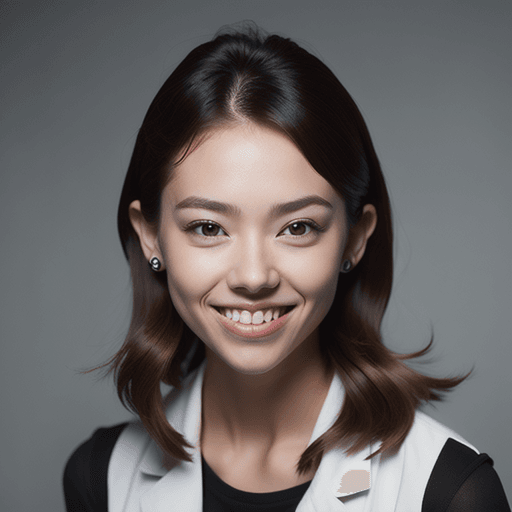 Debbie Moran is a Digital marketing strategist with 5+ years of experience producing advertising for brands and helping leaders showcase their brand to the correct audience. She has been a part of RecurPost since 2019 and handles all the activities required to grow our brand's online presence.