We may still be using social media during the ongoing pandemic as we used to earlier. But, we all are packed in our homes and fighting with this pandemic that is affecting the entire globe.
The world around us has suddenly turned upside down. The COVID – 19 virus is getting uncontrollable and there is no end in sight till now.
Industries have shut down, offices are closed, shopkeepers are having fewer sales and people are struggling with lost jobs. Still, everyone has to do their part in reducing the fear and panic caused by the pandemic. This is where a social media scheduler comes in to help the brand in keeping its social media presence active.
Pandemics before the social media age
The details about the virus and its effects are something that you already know about. It is the time for a dissimilar conversation about social media and how it impacts people during this Coronavirus pandemic.
During the 1918 flu pandemic, which affected the 1/3rd of the world's population, people were not having access to social media as we have in the 21st century.
Can you imagine a random school teacher coming to your house and suggesting you to wash your hands? Well, that's what happened during the 1918 flu pandemic.
Today, with the help of social media, we are getting the latest news updates and using it to provide personal and business information.
This is a great way for businesses to show support to their employees, clients, and customers. And the government authorities are also using social media glossary, especially Twitter, to provide facts and updates about the COVID 19 pandemic.
But, there are always two sides to a coin. Let's see what impacts have social media made – both good and bad and how it can be used more carefully while battling with the Coronavirus pandemic.
Pandemics that occurred in the social media age
Before the COVID 19 pandemic, three other pandemics occurred in the past ten years, when social media was used throughout the world.
The H1N1 swine flu pandemic, Zika outbreak, and the Ebola virus – all of them affected the social media conversations.
A few years ago, around 2014, health organizations launched social media campaigns. Influencers also helped them in spreading information to people.
But still, social media sites were not able to identify the fake accounts and those who were spreading misinformation.
Today, it is completely taken care of, as there are measures taken to remove and close down the accounts that are doing harm to the community.
Social media sites have improved their functionality. A verification badge is given to big influencers, organizations are communicating better, and people are more cautious about what they share on their profiles.
Social media as a method of communication during a pandemic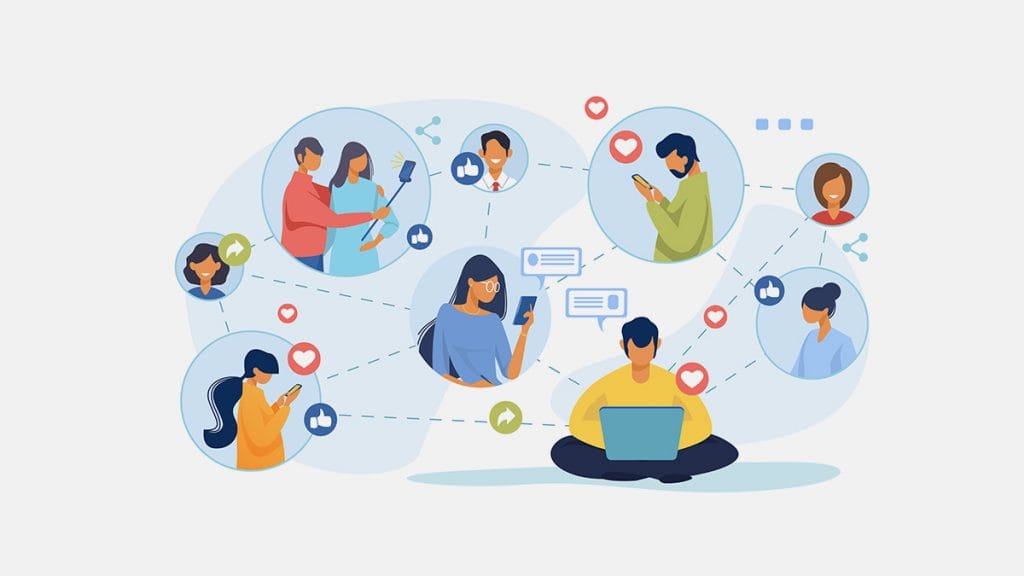 Countries around the world are under lockdown and millions of people can not leave their homes, let alone leaving their cities.
The people who are tested positive with Coronavirus are kept in isolation in medical wards.
In such a condition, social media is the only way in which people can communicate with one another. The patients are also using it to share their stories with the outer world.
People are documenting their day to day activities and how they are spending their quarantine. Everyone is sharing positive quotes, news updates, and supporting each other virtually.
A big example of this is the people who got stuck in the Diamond Princess Cruise Liner when the lockdown was announced.
Around 3500 people were grounded, including 700 positive COVID 19 patients. They were not allowed to meet each other.
They stayed in their cabins for the entire time. The only source to communicate with their families was social media. A bunch of videos and blogs went viral showing how they were fighting the battle.
A ray of positivity in the pool of fear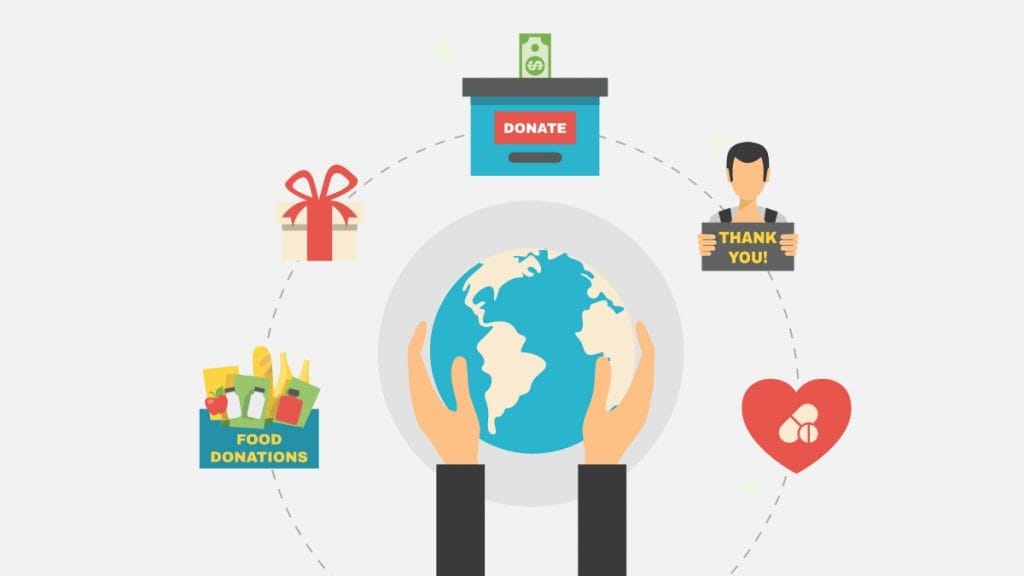 The ability to share things with friends and family has helped a lot in the isolation period.
Along with the false information and fearful messages, there is also a plethora of life-saving information available on social media. Global unity has been established reminding us that we all are in this together.
Also, there are many laborers who worked on a daily basis and fed their families. With the lockdown, they have lost their sources of income.
To support them, a lot of communities, organizations, and individuals have come together. People are organizing fundraisers and collecting money through social media. They are using a social media scheduling tool to schedule their posts on multiple social media accounts.
People are feeding stray animals, picking up groceries for those who can not leave their homes and distributing daily essentials to the poor.
Policemen are served with homemade fresh food, hand sanitizers and masks are distributed to those who need them. And all these things are shared with the world through social media to motivate people and do their bit in this pandemic.
The doctors, nurses, other health workers, policemen, local authorities, sweepers and cleaners – all are being appreciated throughout the world by applauds, garlands and reward money. Isn't it beautiful?
Social media to spread mental health awareness during a pandemic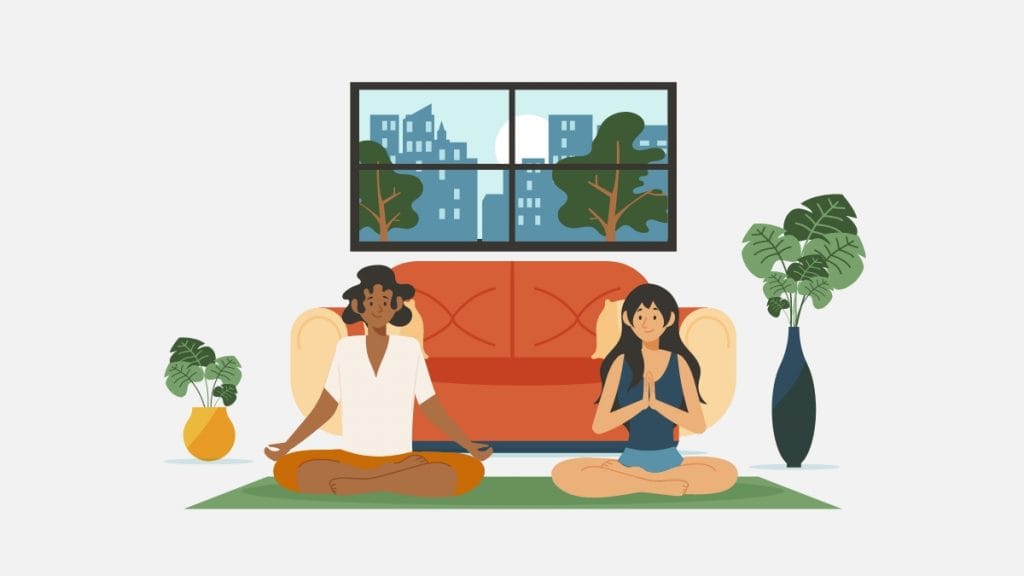 There are several individuals who are sharing how difficult this time is for them and how it is impacting their mental health.
Overwhelming support is shown to them through posts and comments. On Facebook, there are groups for mental health awareness. People are sharing tips on how to stay stable during this pandemic.
Soothing and satisfying posts of people have ranged from videos of doing yoga in the living room to photographs of them snuggling with pets.
The COVID 19 patients are making videos on how they are fighting with the pandemic and are asking people to stay home and support the world.
These are just small examples of where people have shown care and empathy on social media. In all the messages, one thing is constant –
"You are not alone in this, and it is okay to experience what you are experiencing."
How can you use social media as a brand during this pandemic?
1. Revise your strategy
As the world has shut down to stop the spread of Coronavirus, it is inevitable for you as a brand to change your marketing strategy. Don't-rush into planning your marketing strategies without including social media bulk scheduling in your strategy. Explore the variety of options and make the best of them.
Do you have any posts related to marketing scheduled in the coming days? Are there any promotional ads going on currently? It's time to pause them.
If you normally post a lot of times in a day, limit the number to one or two.
2. Share 'em positive vibes
There is panic everywhere around. There is fear in the hearts and minds of people. Try to reduce it.
Do not share anything that can possibly create panic among people. Instead, share something positive which makes people feel a bit good about the situation.
People want to feel that there is hope. There is still something to be happy about. That there are still reasons to smile and laugh.
As long as you continue to uplift and inspire people, they will be thankful for the little bit of happiness and positivity that you spread in their mundane days.
3. Be informative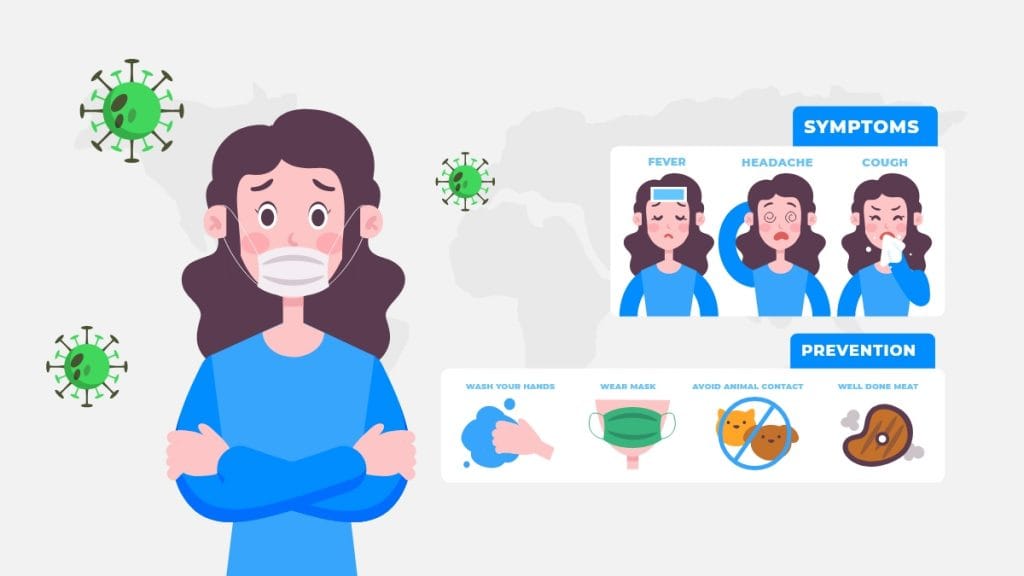 There are a lot of mixed messages that people encounter on social media. Besides the normal suggestions of washing hands and staying at home, there are a lot of questions that pop up in the minds of people.
What you can do as a brand is trying to address some of these questions and spread correct information. Some of these questions are:
What are the symptoms of COVID 19 and where can I get myself tested?
How can I know the time when I should seek medical care?
Should I stay at home when I have minor symptoms?
Which hospitals in my city are handling Coronavirus patients?
Make sure that the information you are providing is medically correct and useful to people in one or the other way. You can directly share information from trusted sources on your social media accounts too.
4. Focus on existing customers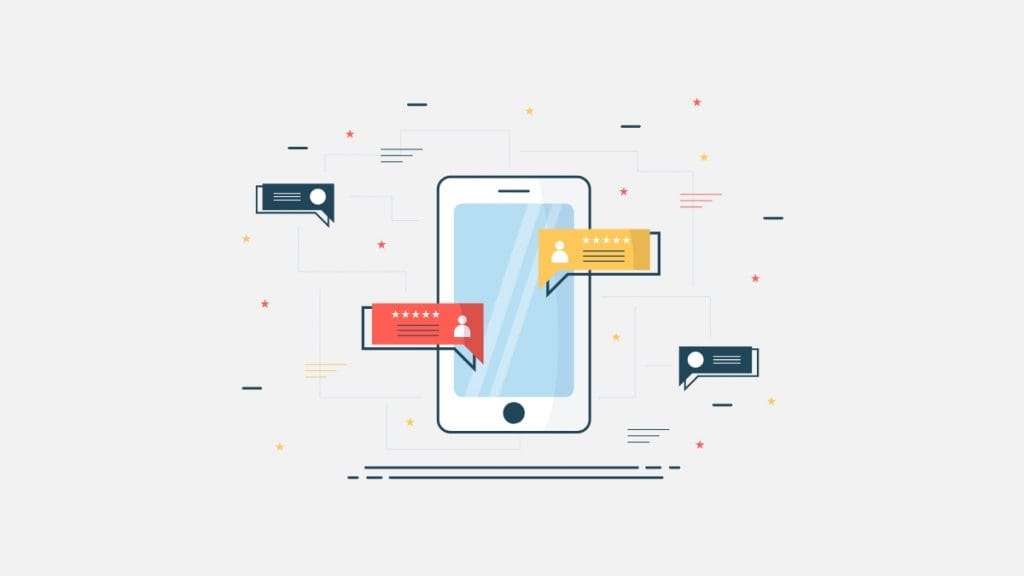 Your existing customers are all free right now to help your business. Make use of that time-sensitively and effectively.
Ask for reviews and feedback – Tell people to send testimonials or leave reviews on your FaceBook page. (Note that Google reviews & Google ads are inactive for a short period of time.)
Share company updates on social media and ask your friends and followers to share them too. Build a following and awareness in this time period.
Offer rewards if you have a loyalty program associated with your brand. If you don't, then start one!
Give virtual consultations – there are many applications and Software available to connect with your clients digitally. There may be some ways you can continue to serve them during the pandemic.
5. Indulge in smart marketing
When you do not have to do hardcore promotions or run ads, how can you still continue marketing? There are many businesses that are cutting back entirely on marketing. Some brands use festive marketing ideas to create more sales, such as Christmas marketing campaign ideas, Diwali marketing ideas, etc.
You can use this smartly. Customers are generally restless in such times and keep on changing buying decisions and patterns.
So, don't quit marketing completely, as your customers are active on social media like never before! You can use certain tactics that will not make your business look insensitive and simultaneously make people interested in your product.
For example, if you are a clothing brand, you can give people the option to book products in advance at a discount and promise to deliver as soon as the lockdown ends.
You can provide cash on delivery to gain more trust and sales! This way, your business will not come to a complete halt in this pandemic too!
6. Provide customer care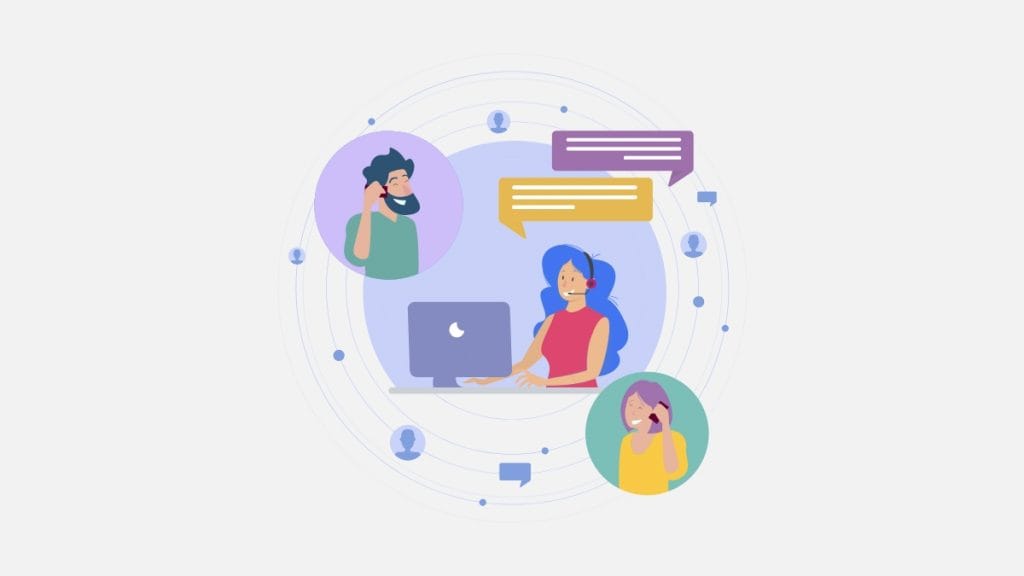 Update your customers about the changes in your working hours. Communicate safety measures and operational updates via emails, website and on your social media accounts. Let people know how they can still access your products or services.
Try to maintain a courteous tone while during conversations with customers. This is not the time for writing short answers, but for giving positive responses.
7. Show a human face
Coming in front of the camera can be a bit pressurizing. But, people need human connection. Make videos of how you are spending time with your families or how your employees are working from home and supporting your business.
Not only that, but you can also think of doing a live session on Instagram or FaceBook. You can host an "Ask me anything" session related to your industry or talk about a recent blog post. The options are endless! Meanwhile, check out RecurPost which helps in managing multiple social media accounts while consolidating them onto a single dashboard and under a single login in the complex world of social media. It is also among the top free Hootsuite alternatives and SmarterQueue alternatives available today.
Here are the platforms supported by RecurPost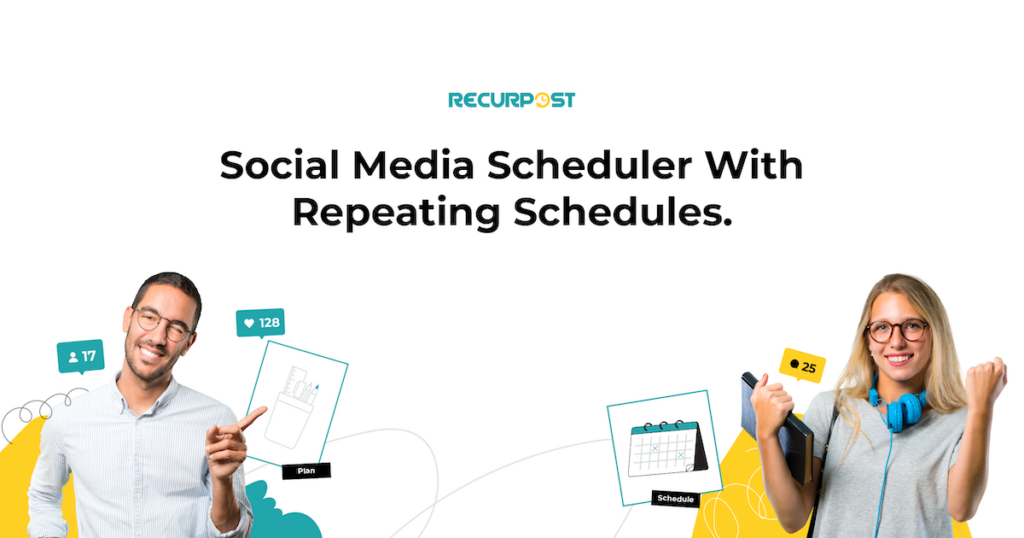 RecurPost is a leading social media management tool that supports major platforms for scheduling posts and analyzing the results of posting.
With RecurPost, you can build a community on various networks by posting regularly and repeatedly. You can schedule Facebook posts on your profiles, pages, and groups. It enables you to schedule Instagram posts on your personal and business profiles.
RecurPost lets you schedule tweets and build a Twitter community of your business-specific people. It allows you to schedule LinkedIn posts on your personal and business pages and start conversations with professionals anywhere in the world.
RecurPost is a great Pinterest scheduler for enjoying the benefits of the visual platform. The tool enables you to schedule Google My Business posts with your choice of call to action button.
Be there to offer support and advice by using social media during this COVID 19 pandemic. Wash your hands and rock the quarantine!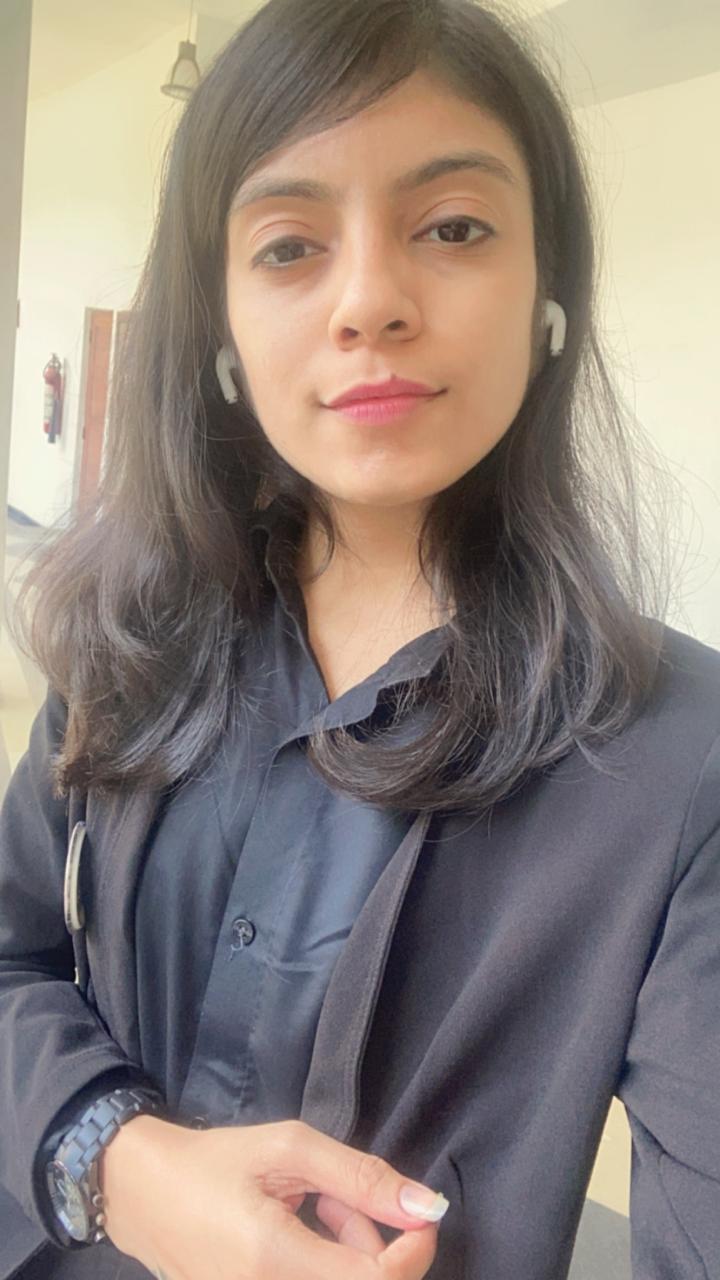 Amaiya Rathi is a Senior Content Writer at RecurPost. She helps RecurPost communicate with their readers in their own language. Whether it is the web copy, social media posts or blogs, Amaiya has worked on all aspects of copywriting. You can reach out to her at [email protected].