Considering the recent situation of the market and economy as a whole, we can say that most local small businesses have taken a big hit owing to COVID-19 disruptions. It saddens us to say that any business that commenced operations in the past two years would be simply unlucky because of the turmoil that the market was thrown into.
Local small businesses have been looking for constant tethers through which they can up their marketing game to get the business back. They have done everything possible to stay afloat during the pandemic market. Eventually, there was a complete shift to the digital landscape since there was a dearth of physical options. Digital marketing became a wildly popular choice for most businesses (big and small). Social media schedulers gained massive popularity due to this and most firms have adopted their services for carrying out their marketing activities on social media.
Mastering your digital marketing strategy is no easy task. It entails numerous facets of the online world, including multiple networks and platforms. And to know the tricks to ace marketing on each network would take locally owned businesses years of experience or time. But do we really have the patience to sit and wait for that long?
That is why we have compiled a list of tips and tricks your local small business can use to get ahead in the game quickly. When we say this, we would still like to make it clear that success for any marketing plan would require patience and waiting out the results.
6 Digital Marketing Tips For Local Small Businesses
Digital Marketing Tips For Local Small Businesses
Supporting local small businesses is something that we should all do. This is because they have limited resources to work with, and since they might have started out recently, they may not be making much money. Also, they could be your community's members, which you should definitely support in the spirit of belonging and friendliness.
Here are tips and tricks to ace local online marketing for small businesses:
1. Create a Google My Business Listing
Do you know what the first thing a customer would do for finding out local businesses in the area would be? He would go check Google My Business listings for local businesses.
And this is why your very first step should be to create a listing. If you are unfamiliar with what a listing looks like, simply do a Google search of any business and a listing will appear. You will see that on the right-hand side of the screen, all the basic information about the business, like the address, working hours, phone number, website link, and more info is given.
This is called a Google My Business listing and it is a very instrumental way to give out essential information about your business to current or potential clients. Once a listing is updated or created from your end, you will have a potent digital marketing strategy in place via Google. Do not forget that you will have to update your listing if there are any changes in your businesses' information.
Even better, you can schedule Google My Business posts and manage your local business ranking effortlessly. RecurPost is a cutting-edge tool to get you an incomparable scheduling experience for multiple social media networks.
2. Invest in Local Marketing Directories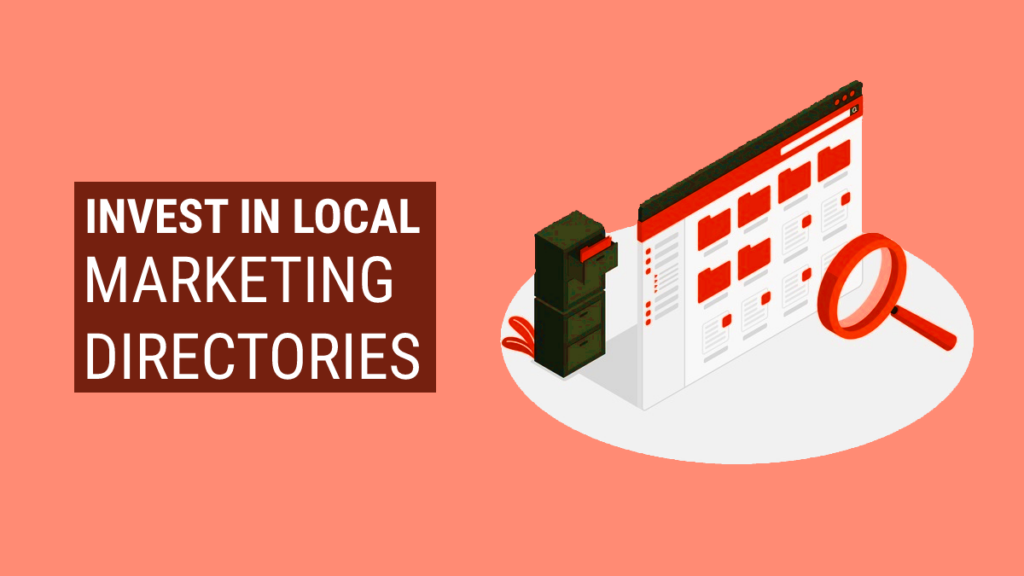 If your business is operating in a particular locality or you are one of the small business local marketing in your area, you will want to utilize digital marketing strategies that apply specifically to your audience.
In addition to the Google My Business listing, you can tap into other local search directories, like Yelp or Bing. This will help customers in finding local businesses easily. Other local & meme marketing strategies can be taken up as well, like:
Hosting a community event or participating in one
Spreading a direct mail campaign in your local area
Creating social media ads that target your geographic area
3. Create Enticing Blog Content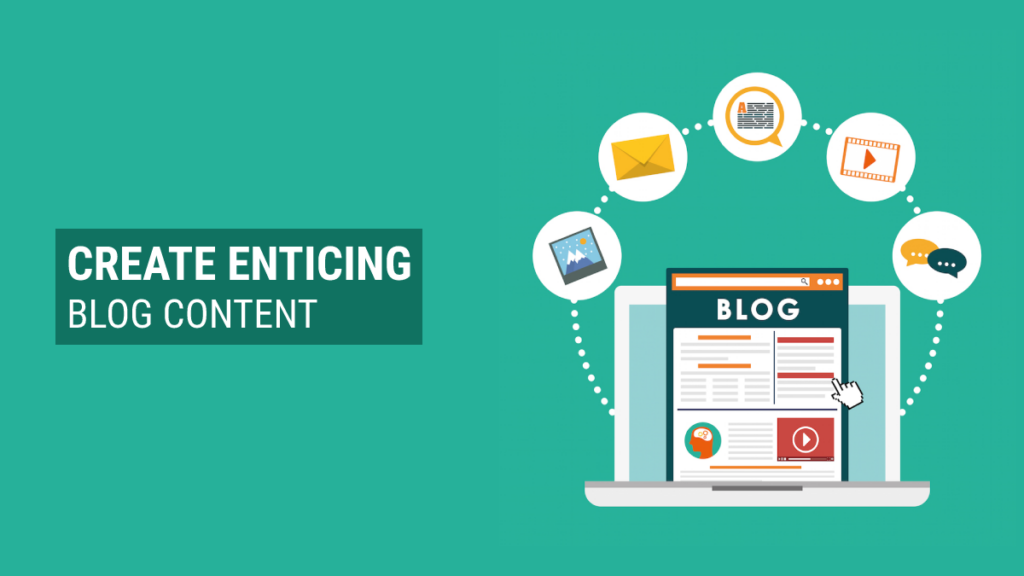 It is likely that you are operating in a highly competitive industry like most other small businesses are. To beat the competition, you will have to think of creating a content strategy that would drive measurable results. Small businesses are highly unlikely to rank on the first page of Google for a broad term related to their product/service.
You might have to shed a lot of resources and money to get your page to rank on the first page of Google. And also, ranking for a broad term will not lead to more customers in the long run. These options seem unaffordable and impractical.
And this is where your blog content comes into play. Here are a few things to keep in mind when you write your blogs for marketing:
Always put the audience first
Make sure you incorporate SEO
Use the right tone of voice
Show the readers that they can trust you
4. Use Email Marketing To Building Customer Connections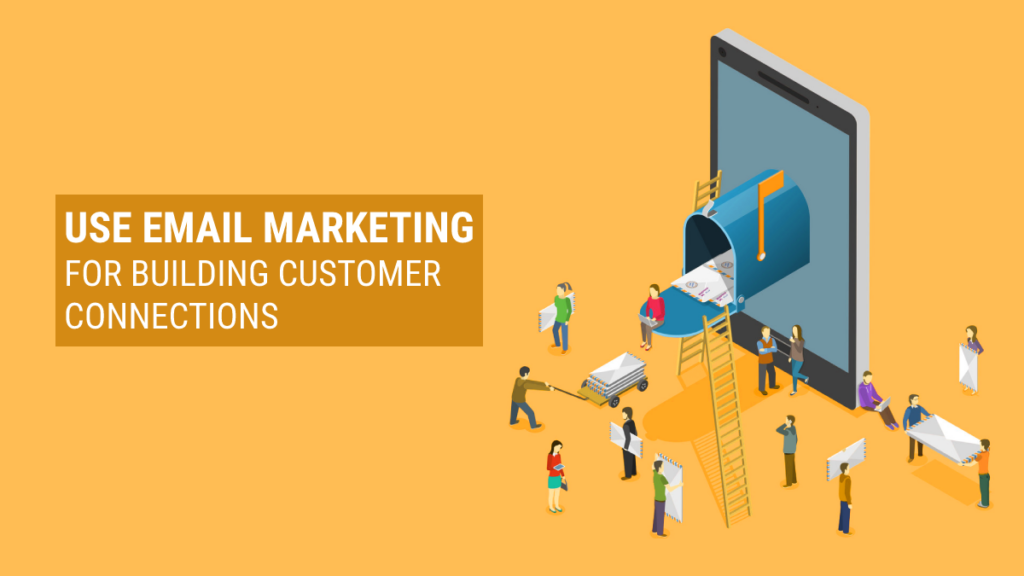 Email marketing is probably one of the best ways to connect with your customers personally. A majority of business owners believe that email marketing would improve customer retention. Since emails leave much room for personalization and customization because you are communicating directly with your customers, it will keep attracting them back or retaining them. The best part about using email marketing campaigns? It comes at almost zero cost. Think of emails as a stable and fully proof mode of communication with customers. While using communication tools, there might be a chance to meet challenges. Some companies provide IT remote support to resolve your queries and help you run a successful marketing campaign.
5. Politely Ask Customers to Leave Online Reviews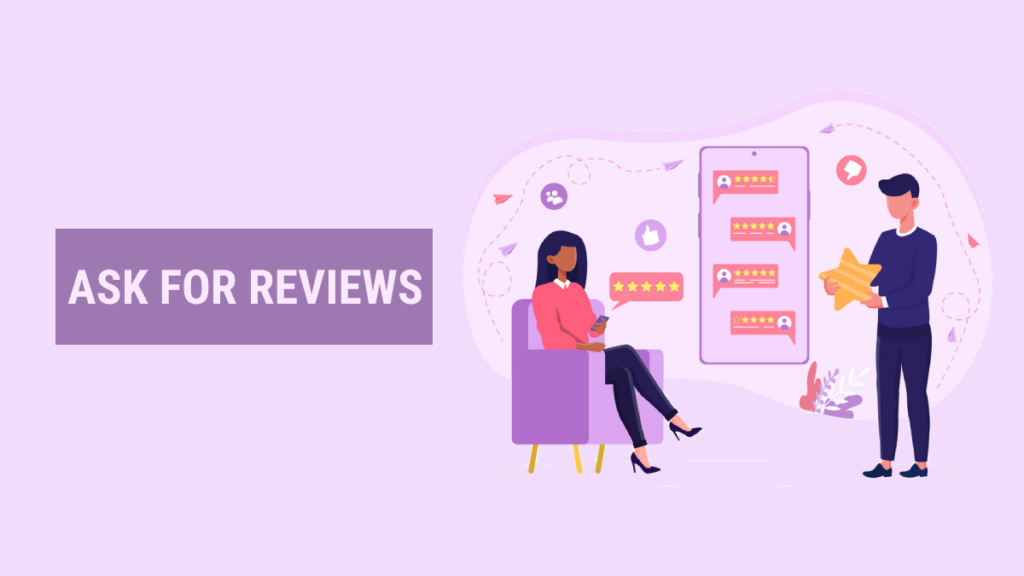 After you create a GMB listing for your business, it is important that you keep a check on how the listing appears to others when they look for your business online. If you want to come off as a business that is consistent in providing the best quality services to its customers, you will need positive reviews on the web pages. You can also claim a business listing on other review portals like Yelp, TrustPilot, and others. You can then use signage in your location and links on your website or emails to encourage customers to leave a review for your listing.
Also, after doing all of that, local small businesses should also be aware that they should monitor the reviews regularly. Any negative reviews should be responded to quickly because you would want a rating that sticks around 4 stars or more.
6. Optimize Your Website For Mobile Use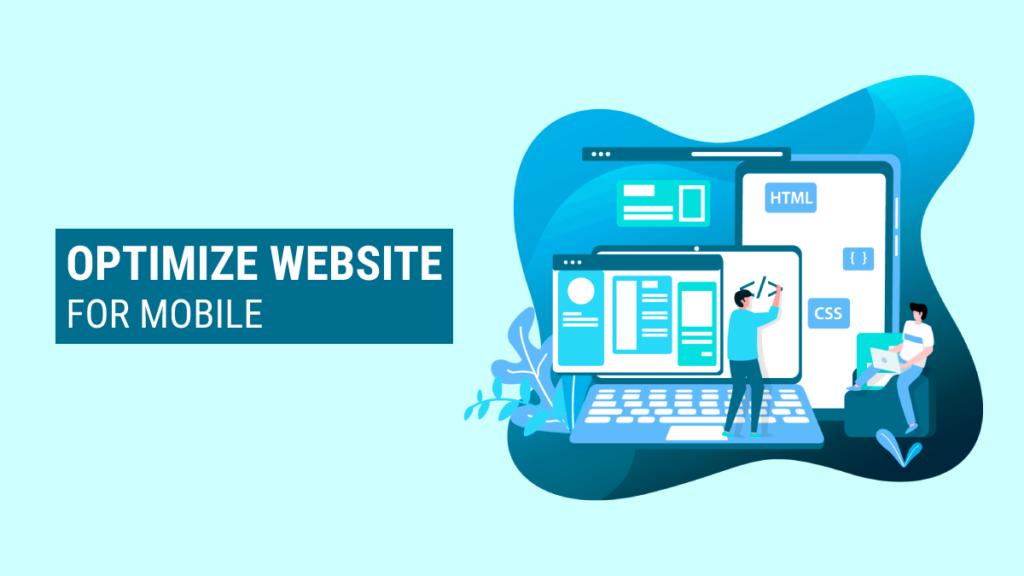 We are well aware of how popular and influential mobile marketing has grown to be than ever before. More and more consumers are browsing and making purchases via their smartphones or tablets. However, investing in mobile marketing will require a significant splurge of funds from your end, and if you are just starting out with digital marketing, you probably won't have that kind of budget. Here, the first step you can take to optimize your website for mobile.
You must ensure that you have an updated, mobile-friendly website that users can use easily and navigate across multiple devices with a clean interface. Lucky for local small businesses, there are many website builders that offer ready-made themes and templates that are mobile-friendly.
All you will have to do is make sure that you are using one of these templates and as you add or change your website, keep checking to see how things look and function on a mobile device. Also, if you have already paid for a plan on a website builder or e-commerce platform, this tip will be very low on cost for you.
How to Add a Business to Google
If you want your local business on Google, you can do it yourself easily. Local small businesses can benefit significantly from Google My Business listings. Also, know that a social media scheduling tool can help you create and manage GMB listings effortlessly by automating multiple tasks involved in the creation and updating of profiles with social media bulk scheduling. Here are the steps you need to follow to create a GMB listing:
The first step would be to log in to the Google Account you want to connect to your business listing (or create a Google Account if you don't already have one).
Go to google.com/business and choose "Start now" from the top right-hand corner.
Fill in your Business name
Now, enter the location of your business. If you don't have a physical store or work from home and don't want your address to be publicly shown, you can tick the option of 'Hide my address (it's not a store)'. If you're going to the locations of your clients to deliver goods, instead of requiring them to come to your store, tick the "I deliver goods and services to my customers" box.
After that, select your delivery area. You will have the option to choose your service city, region, or Pincode. If you deliver within a certain area from your business location, you can choose the range in miles.
You will now have to choose your business category. A list of categories will be available from which you can choose. If you cannot find your exact category, try to select the closest and the most accurate one possible. This will affect the type of customers that will be coming across your listing.
Add in your business phone number or website link.
Select a verification option. If you're not ready to verify your business yet, choose "Try a different method" and pick "Later."
Conclusion
So, if you are a local small business owner and are having doubts about how to step up your digital marketing game for success, this blog will help you. The tips mentioned above will surely give you a headstart for promoting your business online and following these steps will create a great impact on social media. You must also note that not all strategies will be fit for all businesses. You should analyze your activities and goals and then pick the strategy that would work out the best for your business.
RecurPost is an excellent social media scheduler if you want to create and manage a social presence in addition to Google My Business listings effortlessly.
RecurPost allows you to schedule Facebook posts on your profiles, company pages, and multiple groups to entertain your audience and build a community. You can schedule Instagram posts on your personal and business profiles to share information and create fun content using reels and stories.
With Recurpost, you can schedule tweets at the best time. It allows you to schedule LinkedIn posts on your personal and company pages to connect with professionals worldwide. RecurPost is also an excellent Pinterest scheduler, offering the benefits of using a visual platform.
For running ads on Facebook, you can take the help of a Facebook business manager. Looking from the cost perspective, it is one of the best free Hootsuite alternatives and Coschedule alternatives in the market.
Learn more about how its services could benefit you and also look at the RecurPost pricing plans to make a prompt choice.
Frequently Asked Questions
1. How do I find local small businesses?
You can always use the Google search feature to find local small businesses by using broad terms. Another way to find them could be by using these websites and apps:
– Whitepages
– Yelp
– Bing
– TripAdvisor
– Yahoo local
– Google maps
– Porch
2. How do I find local small businesses online?
Here is a list of some online directories for local businesses:
– Facebook pages
– Instagram for business
– Google my business
– Apple maps
– Yelp
– Bing
– HubSpot's Solutions Directory
– Better Business bureau
– MapQuest
– Foursquare
3. How do I find local small businesses to support?
It is always a good idea to find small businesses in your locality and support them in any way that you can. You can always resort to online directories like Yelp or Nextdoor or you can ask around your family, friends, or neighbors for recommendations of small businesses that you can support.
4. What is a locally owned business?
We can explain a locally owned business as any company that provides goods and services to a local population. It is often referred to as "brick and mortar".
5. How do I list my business locally on Google?
Here is what you have to do to add a business to Google listings:
– Enter your address in the search bar. On the left, in the business profile, select "add your business"
– Right- click anywhere on the map. And then choose "add your business"
– On the top left, click on "Menu" and then choose "add your business"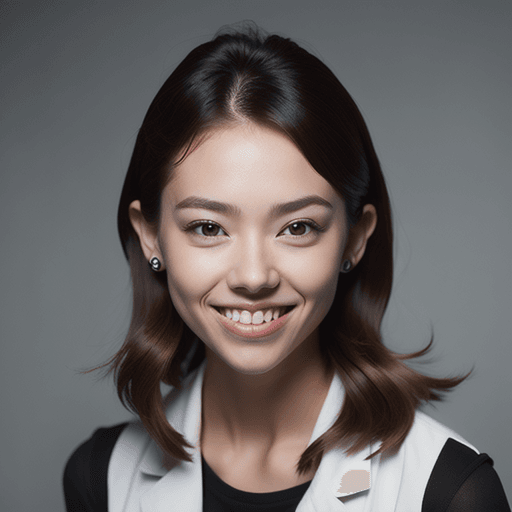 Debbie Moran is a Digital marketing strategist with 5+ years of experience producing advertising for brands and helping leaders showcase their brand to the correct audience. She has been a part of RecurPost since 2019 and handles all the activities required to grow our brand's online presence.