Building your local online marketing strategies is necessary to attract more customers and build brand authority. Whether you are planning to start a new business or already have one, you need to have a strategy in place to make your local business discoverable in the digital world.
As a local business, digital and social media marketing is currently the most crucial as approximately 70% of shoppers, look up a business online and say it influences their physical decision to visit the store.
Thus, in this blog by RecurPost, a social media scheduler, we'll take you through 13 local online marketing ideas and strategies that you can use for your business.
Here are the 13 Local Online Marketing Ideas To Increase Brand Value
Let's go through them in detail one by one.
13 Powerful Local online Marketing Strategies To Make You a Unicorn
1. Optimize your GMB listing for search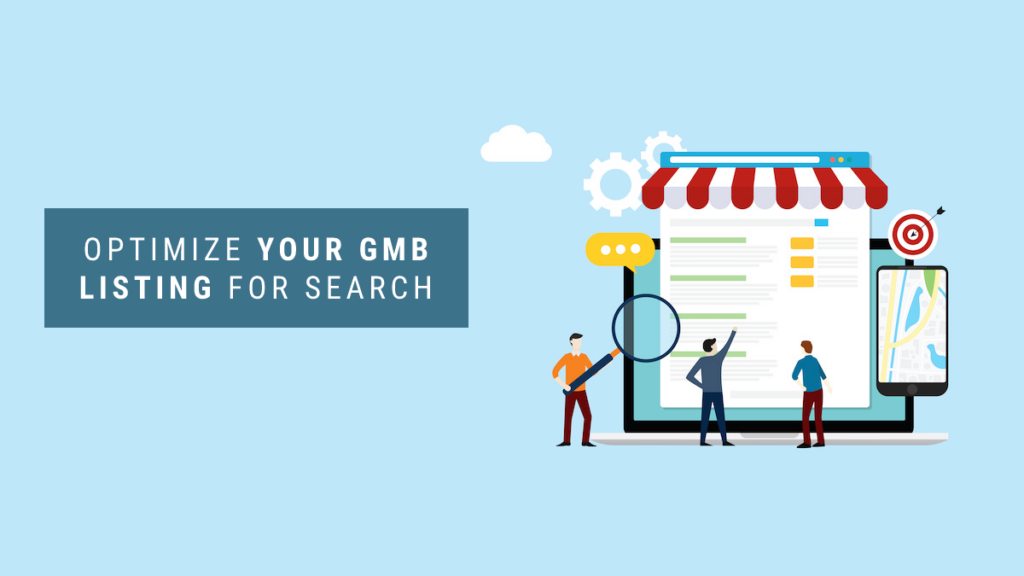 Your Google my Business listing is the main home of your local business. It enables people to know about your business and what they can expect when they visit your store. In order to get found by customers in your local area, you need to make sure you're showing up on Google Maps results as well as the local results section of Google Search. Thus, the first thing to do is verify your Google my business listing.
After verification, here are the things you need to update: Business name, contact number, complete address, business description, business category, custom short name, photos of the store, operating hours, and product/service details.
2. Run Google ads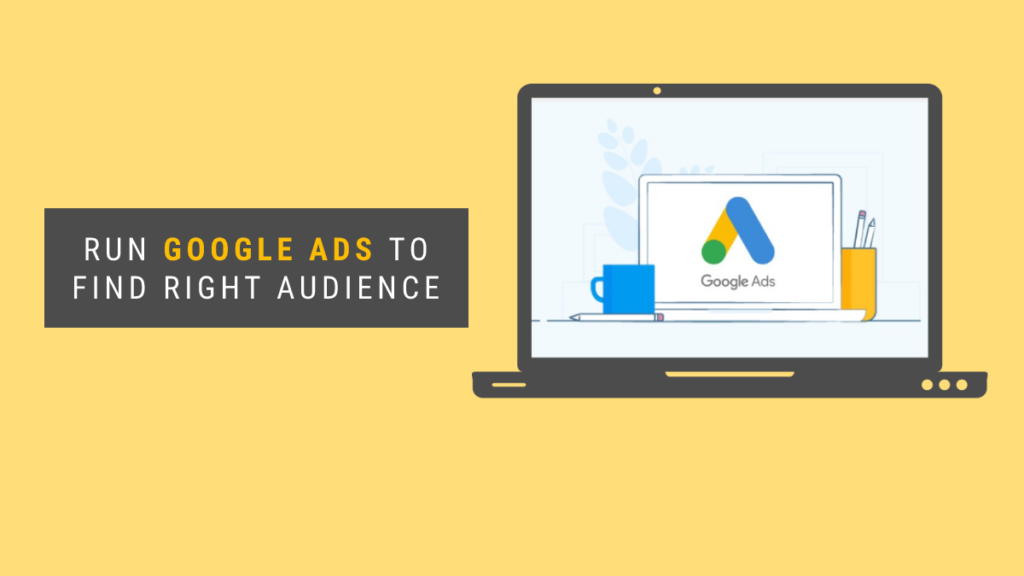 Google lets you target potential customers in your locality using Pay per click ads. It will give an extra boost to your SEO efforts. You can use Google Adwords to show up your ad on the top of the search results. These ads will help you appear in front of those people who are actively looking for a business like yours to deal with.
Google ads help drive both online and offline traffic. The two major benefits that your business will receive include improved brand awareness and brand recognition, which ultimately leads to generating more leads.
3. Post on your GMB account regularly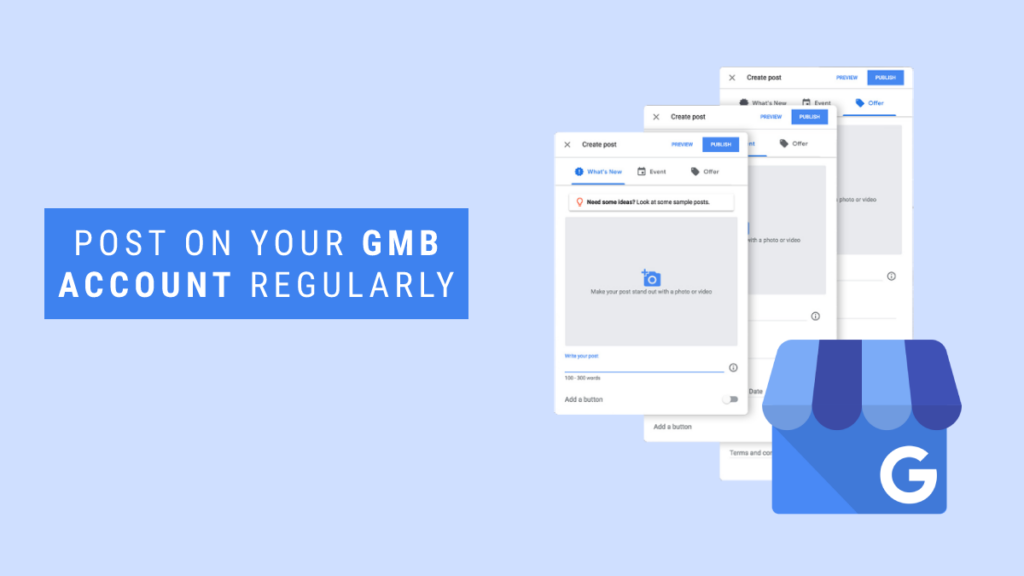 GMB posts can help drive considerable traffic to your listing. A post has an expiry of 7 days which means that you should post at least once or twice a week. You can promote your products, ongoing sale, upcoming event, or anything related to your brand. If you find it difficult to share posts frequently, you can take the help of a social media scheduling tool.
Many options are available, but very few allow to schedule Google my business posts. One tool that lets you schedule Google my business posts is RecurPost, using which you easily create a month's content in a single go.
It lets you create & schedule with social media bulk scheduling and add a call to action while scheduling a post. It also offers a social inbox, using which you can manage your GMB reviews and reply to them without leaving the platform. You can post numerous types of posts on GMB. See the Google my Business post image size guide here.
4. Build custom landing pages for every ad campaign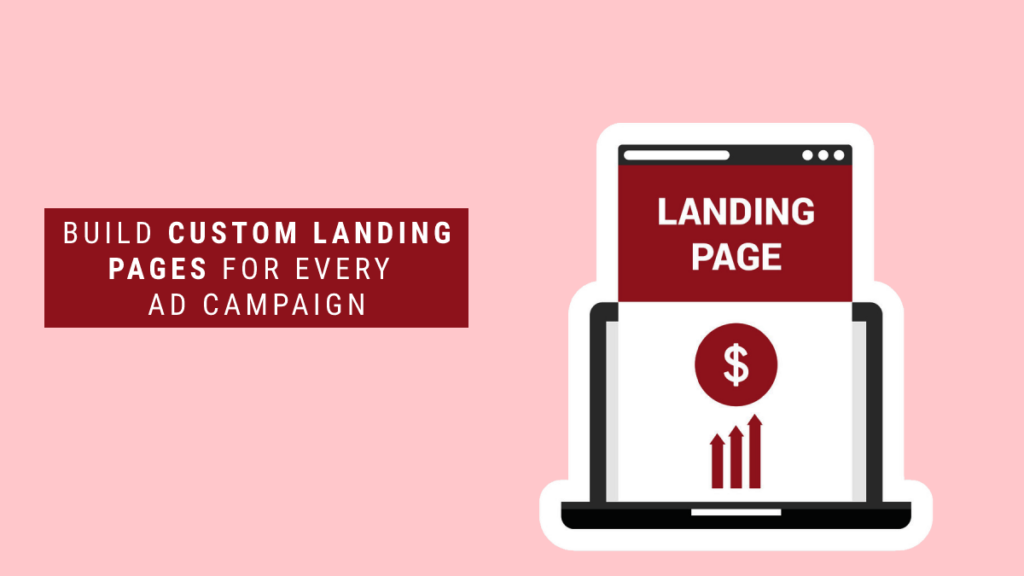 Countless local businesses throw money down the drain by not tracking conversions or building local landing pages. Ideally, each of your Google Ads campaigns should have a simple flow chart:
Click Ad > Go to Relevant Landing Page > Convert
While creating a landing page, you must keep a few things in mind. Include only one clear call to action and use a descriptive hero image that compliments your value proposition. Make sure to answer your audience's top questions to help them feel confident in moving forward. Make sure your contact number is click-to-call, and keep testing your landing pages every now and then to ensure smooth functioning.
5. Leverage call-only ads to generate leads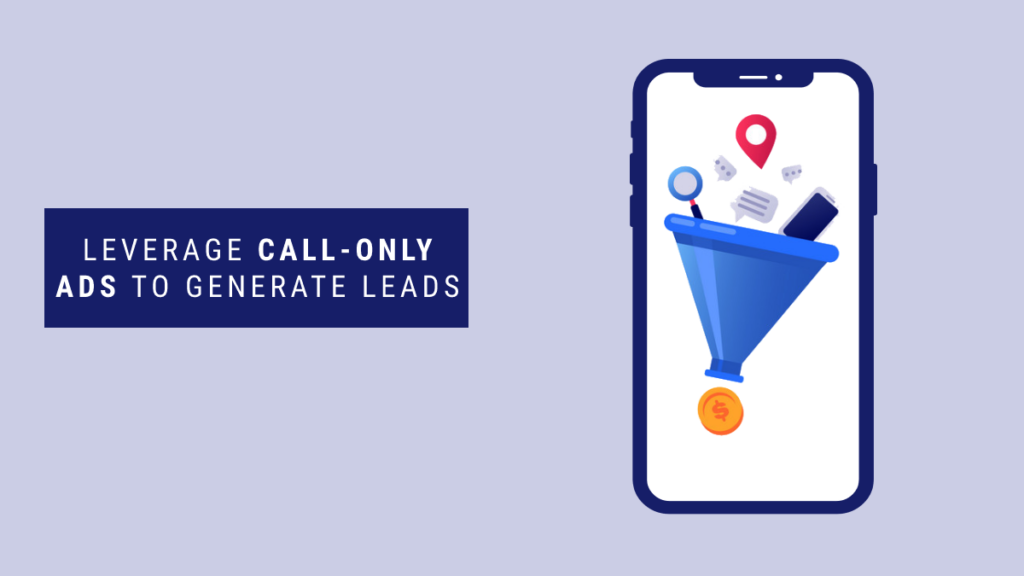 If your business majorly relies on phone calls to generate business, then call-only ads could prove to be a lifesaver for you. They are also a great option when landing pages aren't exactly your thing.
When you opt for call-only ads, you can completely avoid the need for creating a landing page or a sales funnel. Potential leads will directly contact you on the given business number and discuss their requirements.
Thus, without investing money and manpower in creating custom landing pages, you can advertise directly to your customers with a singular focus. This local online marketing technique can have only one downside – all the calls you receive will not be entirely qualified. If you want to find good online marketing companies, you can contact Nicelocal.
6. Get more 5-star reviews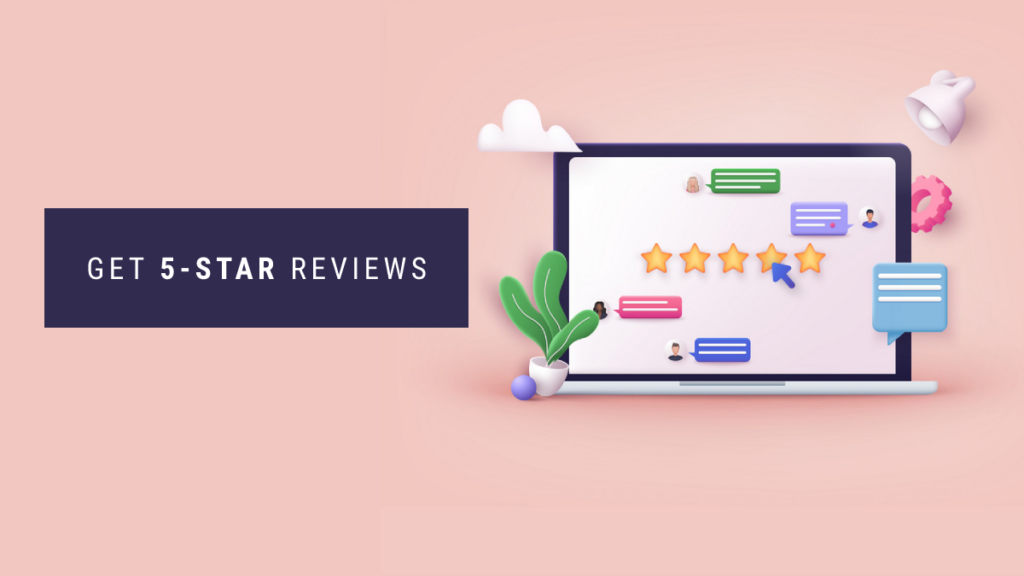 Whenever people search for a local business online, they first notice the reviews given by people on the listing. Local customers want to use a business they feel they can trust, which you can demonstrate with positive reviews and testimonials.
However, never pay for fake reviews; they will always backfire. Also, never directly solicit reviews from customers as it might upset them. Ask your existing customers politely to let others know about their experience with your business. This encourages customers to write reviews without directly asking for one on a particular site.
If someone has had a negative experience with your services, reach out to them and see what you can do to make them happy. This will build more trust, and they might approach you the next time when they need your products or services.
7. Maintain your directory listings
Online review sites and local business directories sites such as Yelp, Merchant Circle, and Google My Business enable people to identify and learn about businesses in a specific area. Once you set up your directory listings, you can sit back and relax, right? Well, not quite.
You'll need to update your listing if there are any changes in your business, even as small as a suite number. If people obtain inaccurate or out-of-date information about your business, they will not be able to engage with it and may even lose trust in your business. It's also important to monitor your listings to respond to customer comments and reviews.
Read More: How to Change Group Name on Facebook?
8. Invest in your website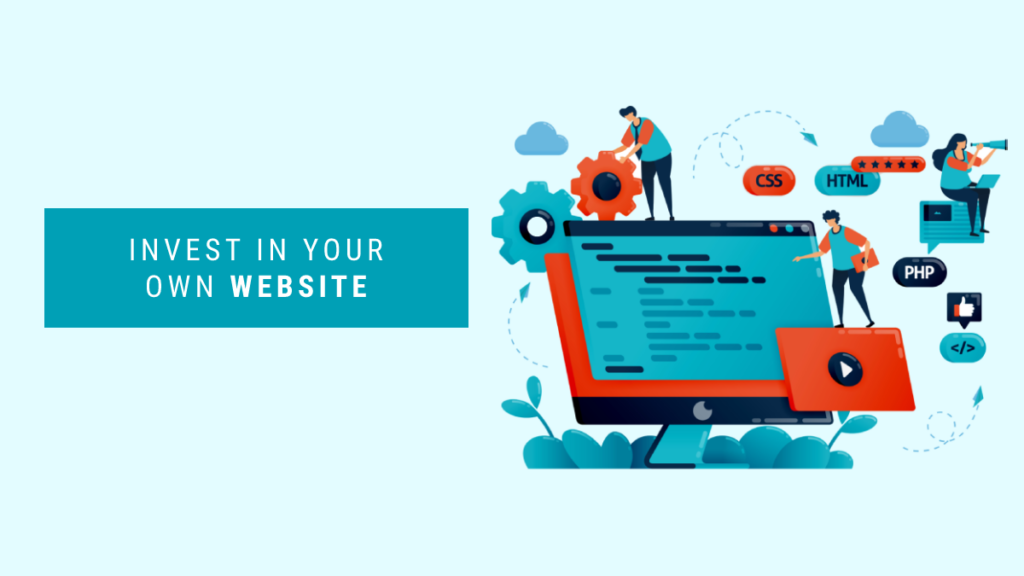 Your website is the heart of your local online marketing campaign. When you run ads or work on your listings, you would want people to visit your website and contact you. When people visit your site, the design will impact how they view your business. Great user experience means a higher conversion rate. And a user's experience is made easy and intuitive by a good UI. A vital step in creating a good UI is designing mockups, but before you get on that make sure to check out some tips for UI mockup design.
You want to make a positive first impression of your company. The design can determine if people stay on your page or choose another local store to shop from. Ensure that your design makes it easy for your audience to use your site. Your design should flow smoothly and give your audience a positive experience.
9. Create a blog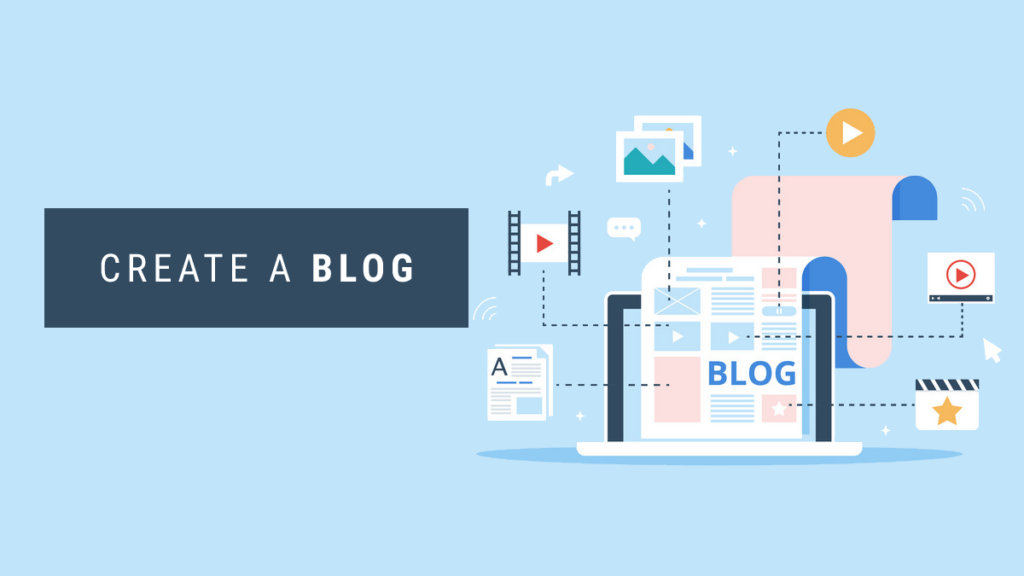 If building a website is the first thing you do online for your business, creating a blog for it should be the second, with sharing it on any social media site, mainly Pinterest for Business. It can be one of the main drivers of your site's organic search traffic. You can provide viewers with useful information and build brand authority through your blog.
It is a great way to showcase your industry expertise and raise brand awareness. Try to include in-depth blogs that are informative and interesting to read.
10. Focus on local SEO
Some of the most technically advanced local online marketing campaigns involve leveraging the web to get foot traffic to go to your store or physical location. You can also leverage the web for carryout or e-commerce orders.
Potential customers search on the internet and mobile devices for services and products in your local area. You want them to find your company easily. GMB listing is a great start; however, local SEO helps more.
Optimize your GMB listing and website pages to appear prominently in search results. Create good content, and you may attract links and traffic to your website from local newspaper websites, blogs, and even social media sites.
11. Create a loyalty program
Every customer loves to feel valued. A customer loyalty program rewards people who buy or take other actions on your website. An old-school method is to print loyalty cards and hand them out to customers. Then use a unique-shaped hole punch to record the number of purchases.
For example, a customer who buys 10 coffees at your cafe gets the 11th coffee free. Or someone visiting your barber shop several times gets a free trim. You can also go high-tech and deploy a loyalty app for mobile devices for your store marketing. Customers gain rewards for activity through the app.
12. Promote your business on social media
Social media marketing certification courses can work wonders for local business visibility — if you do it right. The trick is to target your local audience. With hundreds of millions of active monthly users, Instagram, FB, LinkedIn, and Twitter provide plenty of opportunities for brand awareness.
Make sure to create a presence on all the major social media platforms because you need to be present where your audience is. To post on all platforms consistently, use a social media scheduler. RecurPost lets you post to multiple social media at once, which can be a literal time saver.
With RecurPost, you can schedule LinkedIn posts on your business and personal pages. Schedule tweets on Twitter to grow your business community organically. Schedule pins on your Pinterest account and enjoy the perks of visual media. You can schedule Facebook posts on your profiles, business pages and groups. Schedule Instagram posts on your personal and business profiles to share your client's success stories and reels.
Using it, you can ensure that all your other social profiles stay active along with your GMB listing. It lets you cross-promote your content, which helps divert traffic to your website from multiple sites.
13. Run contests and giveaways
People have always loved free stuff and will keep loving it in the coming future. Therefore, a great way to attract locals to your business is to run a contest or giveaway. You could promote it through social media, email, your website, or even the local paper or a nearby radio station.
You might even require in-store pickup or redemption to get people through your doors. For example, you could use this model: "The first [number] customers to stop by today will get a free [product or service]!"
Final thoughts on Online Marketing Strategy for Local Business
Local online marketing ideas are valuable to your business because it helps you reach leads interested in your products or services. Simply follow the above strategies and be consistent in your efforts. Else, you can run a video marketing contest to see whether your local online marketing has reached people or not.
Schedule your GMB posts using RecurPost and obtain leads that turn into conversions for your business. Sign up and take the 14-day trial today. It is one of the best free hootsuite alternatives and sprout social alternatives as it offers more robust offers at affordable prices.
Frequently Asked Questions
1. What is a local marketing strategy?
Local marketing refers to the marketing strategies a business uses online to get its products or services in front of people in their local area. It is a marketing strategy carried out by businesses with a physical storefront in their community, such as restaurants, bars, spas, medical offices, etc.
2. What is location based online advertising?
Using location-based marketing, businesses target customers at a granular, personal level with online or offline messaging based on their physical location. Using location data, marketing teams are able to reach consumers based on qualifiers like proximity to a store, events happening in their region, and more. If used properly, it can enable marketers to hone in on specific customer segments with targeted offers, while improving customer experience.
3. How to advertise a small business locally?
Here are 10 tips to advertise your small business locally:
– Keep your GMB listing up to date
– Work on SEO and SEM
– Promote business on social media
– Register on local listings and directories
– Start a blog
– Invest in email marketing
– Collaborate with influencers
– Send out brochures and flyers
– Distribute business cards
– Work with local organizations and sponsor events
4. How do I do local digital marketing?
Here are some tips to do local digital marketing:
– Create a mobile-friendly website
– Optimize your site for local search
– Include proper contact details in your GMB listing
– Post regularly on major social media platforms
– Run Google ads
– Post on your GMB account regularly
– Build custom landing pages for every ad campaign
– Leverage call-only ads to generate leads
– Get more 5-star reviews
– Maintain your directory listings
5. How do you target local customers?
Below are some of the strategies to build and promote your business to local customers:
– Submit a business profile to popular search engines, especially Google my Business.
– Optimize your website content with keywords related to your location.
– Design your promotions specifically for your local audience.
– Advertise on local newspaper's websites.
– Run targeted social media ads and Google ads. 
Debbie Moran is a Digital marketing strategist with 5+ years of experience producing advertising for brands and helping leaders showcase their brand to the correct audience. She has been a part of RecurPost since 2019 and handles all the activities required to grow our brand's online presence.