Instagram is undoubtedly one of the biggest social media platforms today. Owned by Facebook, Instagram offers great potential for businesses to undertake their marketing campaigns and run ads.
With over 1 billion active users, Instagram is the second most engaged platform after Facebook. Unsurprisingly, the majority of the people on the platform, about 71% to be precise, are young adults below the age of 35.
Without further due, let's get into the blog by RecurPost, a social media scheduler that can help to give you insight into what Instagram ADs are and how that can help your brand reach higher.
What are Instagram Ads?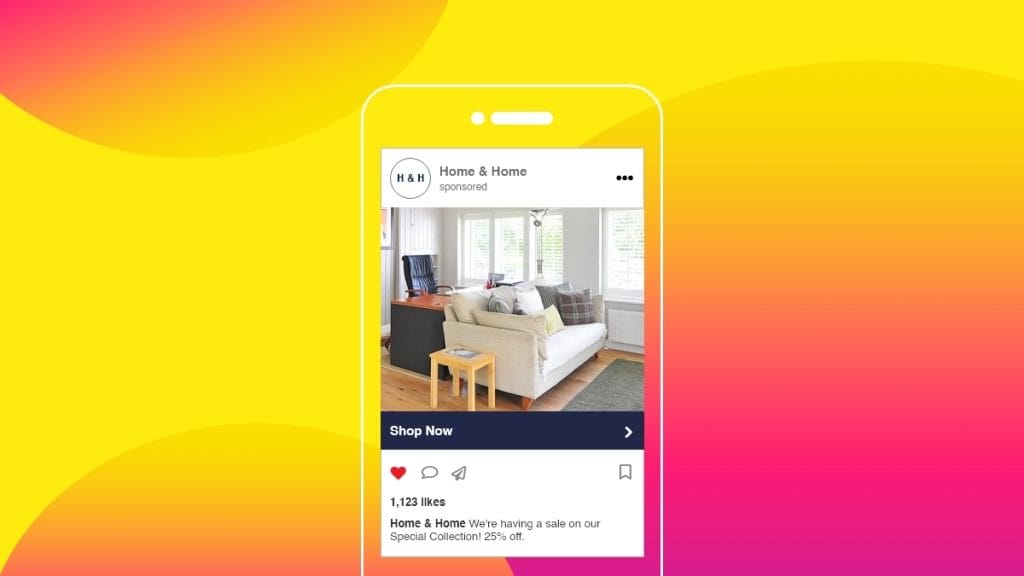 In a nutshell, Instagram advertising is the method through which businesses have their sponsored content appear in the feeds or stories of other people on the platform.
Sponsored content on Instagram is labeled with a "Sponsored" tag and can include a call-to-action button linked to a certain page or website or even an Instagram profile.
This can be done for multiple objectives:
Influencers running ads to invite people to their profile and gain a potential follower and increase engagement (likes/views).
Businesses running ads including a link to their website or product page with the aim of gaining new customers.
Artists, writers, designers, etc running ads (usually via Instagram stories) to inform people that they are available for hire showing demos of their work.
Content creators runnings ads to show people their work and receive potential recurring viewers and subscribers.
There are many more but you get the idea. There is also a point of Influencer Marketing which we have talked about in detail in a different blog post.
What's interesting (and quite uplifting especially for businesses) is the fact that about 200+ million Instagrammers visit at least one business profile daily.
In fact, the majority of people on the platform, about 60%, say that they find new products through Instagram's sponsored content.
Still not impressed? How about this: about 90% of all users on Instagram follow a business account.
That is great news for a business like you if you are looking forward to gathering a new audience and increase your sales.
However, remember that the kind of audience you target highly influences whether Repost on Instagram is the right place to market your offerings.
Instagram Ads – judging by the demographics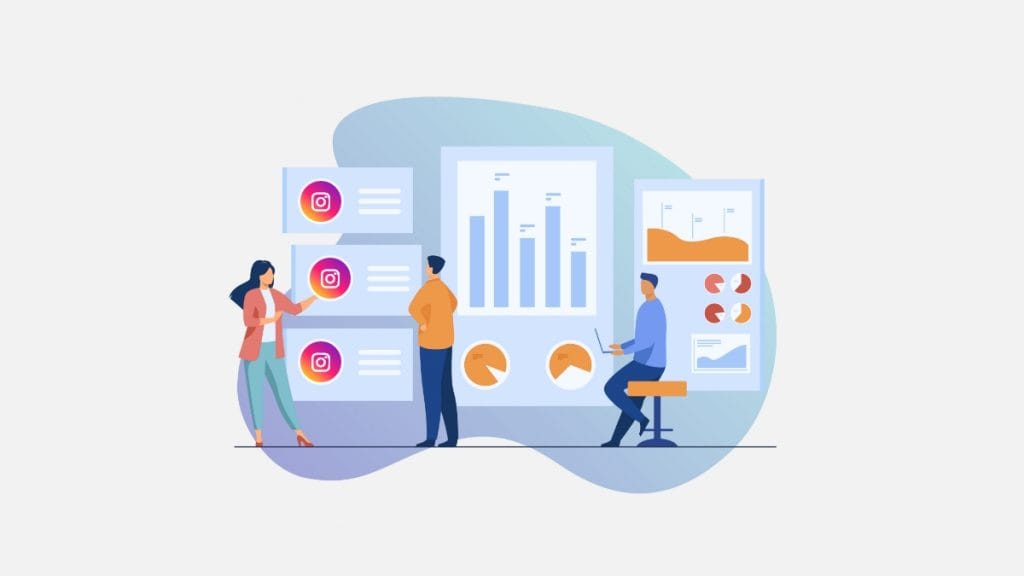 Like we said, whether or not advertising on Instagram is right for your business depends highly on the kind of audience that you are targeting, your offerings, and the content that you are willing to create.
What do I mean by that?
Well, if it wasn't obvious enough already, Instagram is not really a place for the much-wiser ones among us, and certainly not for the brands that offer related products.
Statistically speaking, of all people on Instagram,
55% fall under the age range of 18-29
28% fall under the age range of 30-49
11% fall under the age range of 50-64
Just 4% are above 65 years of age
Those numbers are already a clear indicator of the kind of audience Instagram is known for i.e. mostly young adults and the kind of content that you will have to create to receive attention and higher Instagram engagement.
Fast, eye-catchy, colorful, and target-specific content is what gets the most eyeballs. So make sure that you adapt and improvise your social media marketing strategy accordingly.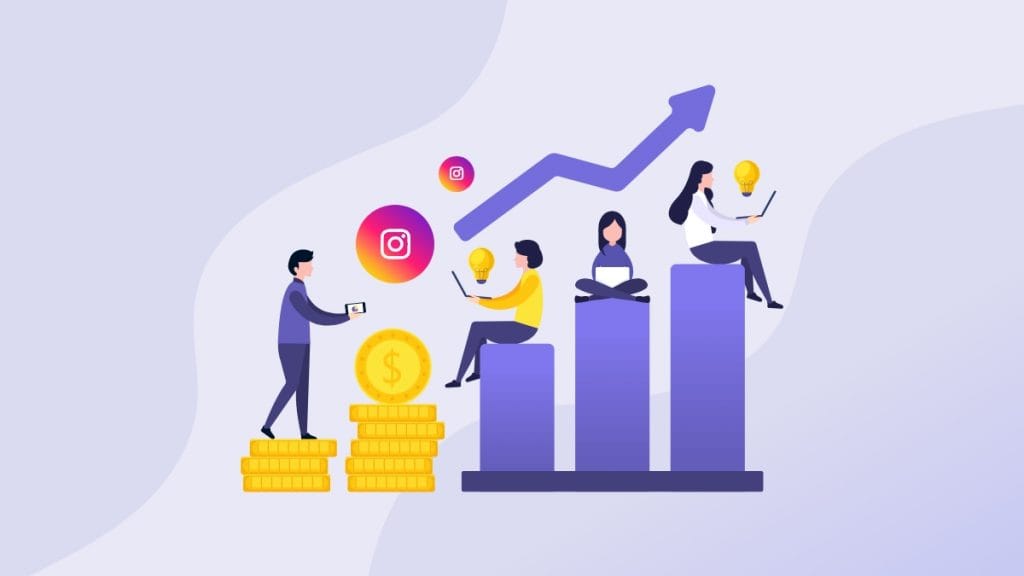 This obviously doesn't mean that Instagram is useless to you if you are catering to an older age range. As more and more people join Instagram, the total number of people from all groups is going to increase, which means more opportunities for your business.
Not to mention the fact that those young adults on Instagram, in a few years, will become adults and still continue to be present on the platform. This, consequently, will increase the percentage of the adult demographic on Instagram.
One of the topmost social media scheduling tools on the market is RecurPost with its unique social media bulk scheduling feature, RecurPost is among the best coschedule alternatives. You can create one-time posts or recurring updates using RecurPost's social media scheduler, making RecurPost one of the best free Hootsuite Alternatives in the market.
RecurPost allows you to schedule Facebook posts on your profiles, pages and groups. Schedule Instagram posts on personal and business profiles for sharing customer success stories and reels. Schedule tweets for building a Twitter community of people relevant to your business. Schedule LinkedIn posts on personal and business pages and start a conversation with entrepreneurs.
RecurPost is an excellent Pinterest scheduler for scheduling pins related to your products and services. You can't miss your local audience. RecurPost is among those few social media tools that allow you to schedule Google Business profile posts with a call to action option. It will also help your business to stay on top of SERP.
Their interests are likely to change as well as they grow up. In that (inevitable) case, you as a brand can stand out if you start marketing yourself today.
Read More: How to Download or Save Instagram Videos Quickly in Simple Ways?
How to run Instagram Ads
There are 3 ways you can run Ads on Instagram.
Create Ads from Instagram directly

Instagram allows you to promote your feed posts and stories directly from the interface itself.

But keep in mind that this is only possible if you have switched to a professional account (creator or business profile).

By default, you are set to a personal account. To switch to a professional account, go to your Settings > Account > Switch to Business/Personal Account.

In some regions, you may be required to connect your Facebook Page to your Instagram profile to be able to run ads directly from Instagram.
Create Ads from your Facebook Page

Since Instagram is owned by Facebook, it is now easier than ever to work with both the social platforms simultaneously.

If you own a Facebook Page, you can link your Instagram account to that page and have your ads, created on your Facebook page, appear on Instagram and Facebook both at the same time.

This way, you'll be saving time and resources to advertise on both platforms.
Create Ads in Ads Manager

If you already practice your marketing campaigns on Facebook, you might be aware of what Ads Manager is.

It's a professional tool created by Facebook containing a lot of pro-level features that can help you create ads.

Ads created via Ads Manager are more research-based, target-specific, and objective-oriented. You can customize your ads in much depth.
You can choose what your marketing objective is and what do you aim to achieve from your campaign.
To create ads via Ads Manager, it is required that you connect your Instagram profile to your Facebook Page.

Ads Manager is so detailed that it deserves a section of its own.
Ads Manager for Instagram Ads
On Ads Manager, you can follow a procedure and set up your priorities and targets.
Let's see how that works.
Step 1: Set your marketing objective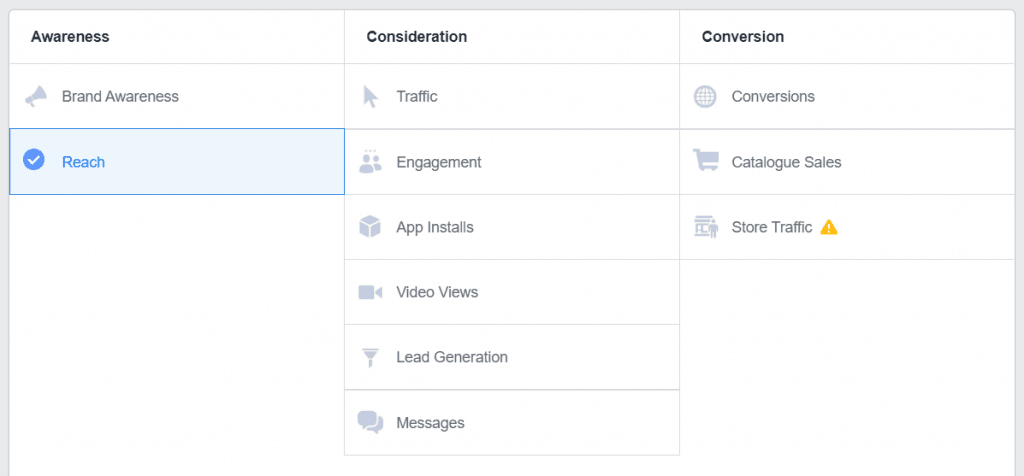 Brand awareness:
This means showing ads to the people who are most likely to pay attention to them and interact with them.

This objective will help your brand be known to a lot more people, increasing potential followers and sales.
Reach:
This one is pretty simple. It means to show your ads a maximum number of people for the highest reach.
Traffic:
This objective aims to send people to a specific location, such as an app page, a website, or your YouTube channel.

This can help you get more downloads, and subscribers, or simply have people look and buy something from your website.
Engagement:
The term 'engagement' is surely not a new one in the world of social media. Setting your marketing objective as engagement gets you potentially more likes, views, shares, and comments.

This is essential for businesses that create content as their profits rely heavily on the total number of engagements received.
App Installs:
New on Google Play Store or Apple App Store? This one is undoubtedly for you. This objective sends people directly to your app page so as to download your app.
Video Views:
Pretty self-explanatory. If you're looking forward to increasing your video ad views, this is indeed a perfect fit for you.
Lead Generation:
Lead Generation is essentially a way through which you attract people and stimulate them into giving you their contact details.

The contact details of your potential customers are highly important to you as a business because it allows you to send them all sorts of marketing proposals. For instance, via Email Marketing.
Messages:
Via selecting this objective, you can then invite people to have a conversation with you via the Messenger app by Facebook.

This then allows you to solve their problems directly or make close interpersonal relationships with your customers to maintain their loyalty.
Conversions:
This objective allows you to have people take valuable actions on your app or website. Say, buying a product from your website by giving you their details for the same.

You can then track these conversions using the Facebook pixel or app events.
Catalogue Sales:
Ads created for this objective will have the products in your catalog displayed to people who might want to buy them.
Store Traffic:
The idea in this objective is simple. It's to get more and more people to visit your offline stores so as to increase local offline sales.

To do this, you obviously need to add your business's physical store address.
Step 2: Setting up the ad set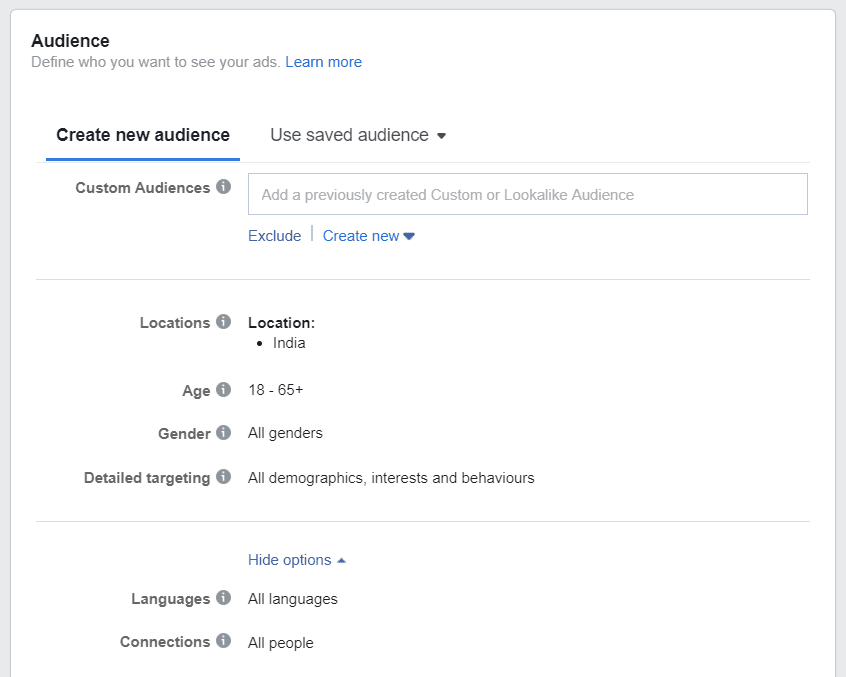 In Ad set, you can customize your ad according to multiple elements. After selecting your Facebook Page, you can then have your ad target to people based on their:
age
gender
location
interests and behaviors
languages they speak
The next thing that you need to decide is where you want your ads to show up. This is where you will be selecting your Instagram account to show your ad.
In the Placements section, click on 'Manual Placements' and then make sure to select Instagram as one of the platforms where you want to advertise.
After that, you can decide your budget and all the other financial aspect of it which we won't go into too much detail.
Now, you'll be connecting your Instagram account.
Step 3: Giving your ad an Identity

In the Identity section, click on 'add an Instagram account' and log in to your account on the following pop-up window.
You're pretty much done.
From here on, you just have to select how you want to display your ad i.e. in what form. You can select your format, the media files you want to use, etc.
After setting that up, you can enter your payment information, and your ad is now set up and ready to go.
All of this is how you can create ads for Instagram using Ads Manager. Pretty cool, huh?
Still a little unsure about Instagram Ads, Instagram Captions? No worries. We have created many other self-help guides to help you with the same.
Read "The Complete Guide on How to Promote your Business through Instagram" to learn more & Keep an eye out for your favorite Instagram filters that you can use to improve your profile and advance your company with lots of originality and creativity.
We hope this guide was helpful to you. Please let us know if you still have any questions or queries.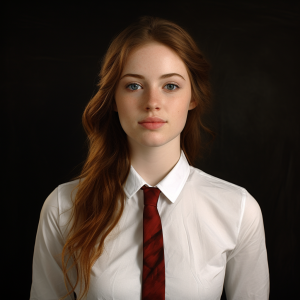 Debbie Moran is a Digital marketing strategist with 5+ years of experience producing advertising for brands and helping leaders showcase their brand to the correct audience. She has been a part of RecurPost since 2019 and handles all the activities required to grow our brand's online presence.