If you are someone who just started a business of your own, you would know how difficult it is to juggle the seemingly million tasks at hand. You wear multiple hats at the workplace and are responsible for the success of your business. It takes an enormous amount of time and effort to accomplish goals. Whilst being caught up in the craziness of a small business environment, you might end up slacking in your social media marketing strategy. Especially in the current times, when social distancing has become a fashion of living. The impact of social media on businesses has become profound. 
Planning and devising a social media marketing plan can be tedious and tricky, to say the least. But small businesses should not miss out on exploiting this resource to its fullest. No matter how good your product or service is, if people don't hear about it, they won't buy it. Small business promotion is a very important activity to ensure substantial sales volume, and social media is one of the cheap ways to promote your business. This is because it can catapult your brand's visibility into a widely recognized one. So, if you have been running a small business or are about to run one in the year 2023, we have brought together a comprehensive guide to understanding the impact of social media on small businesses, along with tactics to ace it like a pro using different tactics & using social media scheduler.
The value of social media for small businesses
If you have ever wondered why small businesses need social media or the impact of the latter on the former, this guide will help you out. The value of social media for small businesses or the benefits of it are: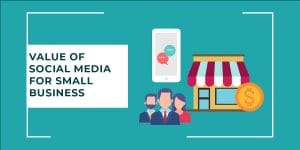 1. It will help build a community for your brand
The idea of success via social media marketing is not to get a million followers across the globe, but to connect with individuals who are potentially resourceful. This can be achieved easily by nurturing a local community. In fact, a smaller, more concentrated group of followers will make your tasks easier. This is because handling comments, replying on time, or answering queries will become more convenient. So, if you manage to build a loyal fan base for your brand, irrespective of its size or geographical concentration, you might set yourself up for success.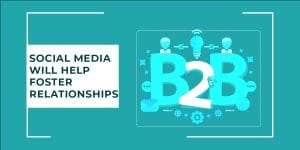 2. Social media will help foster relationships
The scope of social media is not limited to selling products or advertising them. Drawing from above, it can be instrumental in building a dedicated community that will always look forward to what your brand has to say. The entire concept of social media marketing stands on the support of people. This can be specifically helpful if you are into B2B marketing as connecting with fellow players in the market will become easier. Maintaining business relationships will also become convenient and structured.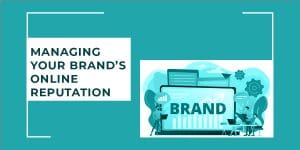 3. Managing your brand's online reputation
Small businesses can almost exploit the social media domain for controlling their image that persists online. Since you will be in a small business model, you will be in absolute control of what you put out there. You will have the reins of your reputation in your hands. Monitoring and managing your online reputation will become quite an easy task.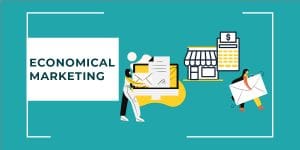 4. Economical marketing
If you have always looked for cheap ways to promote your business, social media can be your best buddy. This is because social media marketing attains the scope for being as cheap as one can go or as expensive as they come. But, since you will be representing a small scale operation, spending more resources on social media advertising isn't the best choice. Lucky for you, social media promotions might need little to no spending if you target and focus on local consumers. It can indeed be one of the cheapest ways to market your small business with high impact.
We have seen how valuable social media can be for your business. Now, let's study the impact of social media on your small business via the following social media trends that will dominate the year 2023:
5. Conversational marketing
One of the most stirring innovations in the digital marketing space, conversational marketing allows for companies to go through the ever elaborate sales funnel at rather a fast pace by adopting real-time communication expertise. There are three essential steps in the process; social media engagement, understanding, and recommendation. The lead conversion rate can be bolstered by using this technique. The idea behind using conversational marketing is to make marketing efforts more human-centric and to create an authentic value-added experience for the customer. It is a brilliant way to know exactly what the customer wants, thinks or talks about, giving you a chance to tailor your marketing efforts as per your target audience.
6. Video marketing
If you have been doing social media for musicians' marketing without inculcating video content, you have been doing it all wrong! It's a sin to compare graphic content with text-heavy content when it comes to promoting your products or services. Eye-catchy graphics are a must if you want some actual impact on your social media pages. The fact that data costs are going down, is very supportive for consumers to get exposed to an increasing amount of video content. Smartphones and instant internet access have made video streaming experience super convenient and economical. Instagram influencers and YouTube stars have stormed the internet because of the rich video content that they have to offer. Video marketing is a very powerful way to create noise about your offering, it is an unmissable trend to adopt.
7. Facebook losing its popularity
If asked back in the time, any marketer would deem Facebook as the king of social media marketing. However, the impact of this platform has become somewhat limited to a specific age group that pans above the age of 60, as per the research by Forbes. This doesn't necessarily make Facebook dated. But it sure does give away the fact that it is not keeping up well with its competitors like Instagram, Snapchat or TikTok. These channels are drawing in younger age groups at an increasing rate. The data breach hoax at Facebook in 2018 has a lot to do with this aversion of youngsters from using the platform. People have started doubting and resenting Facebook and some experts have claimed that Facebook might not mean a thing to the generation Z. Hence, if you do choose to market your product here, you should be sure of the demographic that you want to target and if it uses the platform actively. This is to avoid any wasted attempts and redundant marketing expenditures.
8. Instagram being the top player
While we have observed the fall of Facebook, the ginormous rise of Instagram among the younger generations has not gone amiss. Most users belong to the age group falling below 30 and there are over a billion of them. Applications like TikTok have also amassed huge popularity. Most marketing via this platform is in the form of influencer marketing wherein social media celebs generate brand awareness and sales. These platforms should definitely be considered while doing social media marketing for local small businesses.
Social media hacks for small businesses
When you run a business on a small scale, it is understandable that you won't have a lot to spare for your marketing activities. #LearnwithRecurPost to know more about all marketing nomads. We have enlisted a few hacks that may come in handy for small business marketing:
1. Prepare and exercise a schedule
The importance of posting content regularly cannot be emphasized enough. It will drive traffic to your website and boost engagement significantly. However, it is very difficult to stay abreast with posting content at regular intervals. Social media scheduling tools like RecurPost can be of great help here because they will help you manage all your content, Making it one of the most trustworthy free Hootsuite Alternatives and Napoleoncat alternatives; it makes sure everything goes out on time and as planned.
RecurPost allows you to manage a presence on all the major social media platforms. Using the tool, you can schedule Facebook posts on personal profiles, pages, and groups. You can also schedule Instagram posts on personal profiles along with business profiles. For your professional updates, RecurPost lets you schedule LinkedIn posts on profiles and company pages. Since Twitter doesn't allow posting the same content twice, RecurPost lets you create variations and schedule tweets on multiple accounts. Also, if you have a GMB listing, RecurPost lets you schedule Google my business posts with the CTA of your choice. And the cherry on the cake, you can also schedule pins on your Pinterest account to ensure that you don't miss out on the benefits of the visual platform. RecurPost has now added a new feature to post directly to the Google profile by easily scheduling Google business profile posts in advance.
2. Always use hashtags, ALWAYS
Hashtags are a great way to increase the impact and reach of your posts on social media. But you should avoid using generic tags that will put you in a sea of content everyone else offers. Choose niche hashtags with SEO optimization because that will make your brand's reach more specific, increasing its chances of being found by users.
3. Create links to your blogs
You can spur traffic on your website or blog by promoting it on your social media handles. You can have a series of posts that give users a link that can take them to your website, a great way to generate visibility and traffic.
4. Collaborate with micro-influencers
When it comes to the scope of social media, you do not have to worry about spending the big bucks on ultra-famous influencers. Let's face it, you wouldn't have much to spare if you are a small business owner. Think of collaborating with influencers that operate in a niche market and have an impact on a smaller level. This will give your brand a fair amount of local social media visibility.
5. Utilize the power of Instagram stories
One of the most economical and quick ways to do it all at once. Interacting, sharing content, getting feedback, and promoting your product, all of it. Keep in mind that over-posting might come off as spam. So, post a decent number of stories regularly to keep things interesting.
Concluding thoughts
Running a small business along the track to success can be quite challenging. Especially during recent times, when everything has evolved, so has the business domain. But, you do not have to worry about marketing and getting your product known, among other things. You have the mighty tool of social media platforms at your disposal; even you can use social media bulk scheduling feature to make your game up. You should also know that comparing your marketing tactics to those of big firms is not pragmatic because you won't pace up. Your social media marketing efforts should always be in check with your company's capacity. Even though the world is at the cusp of digital revolutions, small businesses can effectively apply these strategies on web3 social media platforms. This is important because more audiences will shift to decentralized web3 social media platforms.
RecurPost allows you to schedule Facebook posts on your profiles, groups, and pages to engage your audience with entertaining content. You can schedule Instagram posts on your personal and business profiles and add fun to your content by sharing reels and short stories.
It allows you to schedule LinkedIn posts on your personal and business pages to start networking with professionals in your industry. You can schedule tweets with RecurPost hashtag recommendations to reach your post to an appropriate audience.
RecurPost is also a Pinterest scheduler for engaging your audience on the visual platform. It is possible to schedule Google My Business posts with the tool for calling the local audience to a special event or offering them a coupon code to increase walk-ins.
There are always tools available to make things easier of course. Since you will be handling most of the social media content on your own, you might need social media scheduling tools or social media management tools to manage your brand image effectively. RecurPost is a great option that will also prove to be economical for most small business owners. 
Click here to Find out more about the services offered by RecurPost.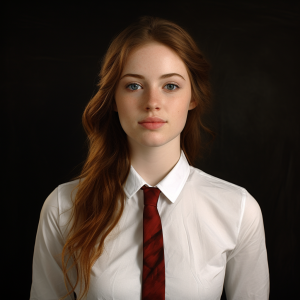 Debbie Moran is a Digital marketing strategist with 5+ years of experience producing advertising for brands and helping leaders showcase their brand to the correct audience. She has been a part of RecurPost since 2019 and handles all the activities required to grow our brand's online presence.