Google is the most visited website in the whole wide world! Not a surprise to anybody! This platform holds 92 % of the search engine market share. Hence, learning how to add a business to Google to get more local customers seems like the only way to go.
Along with that, you can also learn about social media scheduler. These can help you schedule social media posts in advance and make you armed for taking on bigger tasks. You can schedule GMB posts in advance to make your marketing management job easier.
Your guide on how to add a business to Google:
What is Google My Business?
Google My Business is a tool that allows you to manage and optimize your business profile on Google. Before we jump to the explanation of what GMB is and how it works, we will first learn what a Business profile is.
Your Business profile would make for Google's term for your Business listing on Google. Business profiles appear on Google maps and in the local search results Google.
Adding your business to Google is the same as adding a place to Google maps, something that even a layman can manage. All Google will require for that is the name, location, and category. The platform will then create a business profile for that location once it confirms that it is not a dupe. After this process, the business profile becomes open to consumers to leave reviews, add photos, and ask as well as answer questions. There can also be information pulled from across the web on the Business profile. You can add your business to Google maps and expect all of this.
All we mean to say here is that a GMB profile can exist on its own, separately from a GMB account. And it does not matter if you have created your own business profile or not, you will not have the ability to manage the information and reviews displayed by it on the profile.
This is exactly where Google My Business comes into the picture. When you create a GMB account, you will be able to access, manage, customize, and enhance your business profile on Google. All of this will be for free.
Why is Google My Business Important?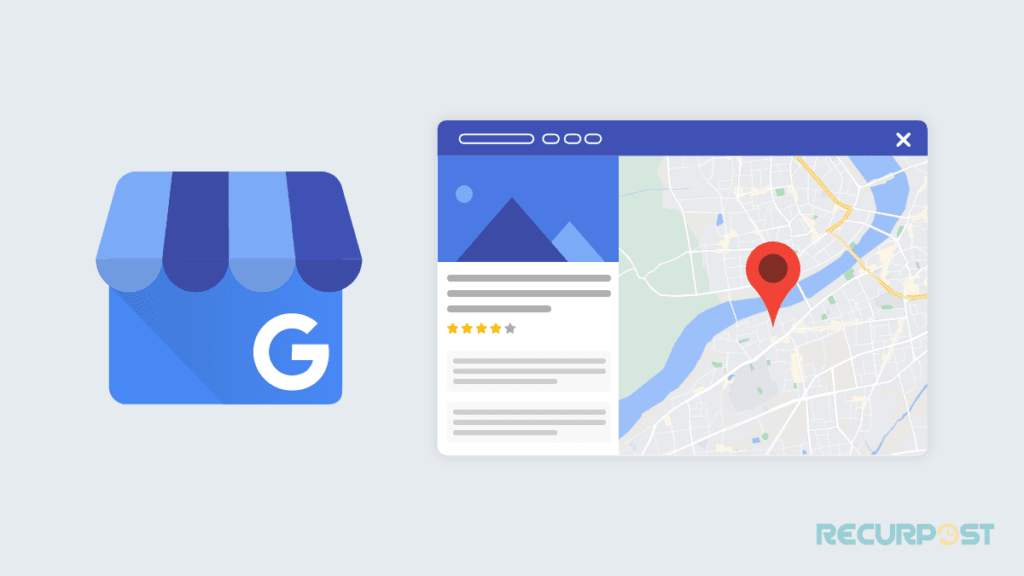 Learning how to add a business to Google can be very beneficial for you because Google My Business has the following benefits:
1. Get a chance to be discovered in Google and Google Maps
Google is the ultimate search referrer if you are looking for web traffic or foot traffic alike. A GMB profile will make sure that people find your business when they are looking for products and services similar to yours in their local search area. Your GMB listing will guide users about where and how to reach or visit your business. Even your local SEO can improve with a Google My Business profile. To be more specific, a local business listing will appear when people search for a nearby business using Google Maps.
2. Take control of your business information on the web
If you have a GMB profile, you will be able to control and update your contact information, working hours, and other important details as you need. You can also google my business posts updates about any services that you have expanded, or if you are temporarily closed, or fully reopened. These updates were very handy during COVID-19. The local SEO on Google Business profiles is very strong and so the information shared by you will rank over third-party sites that could have dated details.
3. Create trust through Google reviews
Reviews are an important aspect of social proof and also a meaningful way to establish trust and credibility for your brand. The star rating and detailed reviews combined together allow customers to share as much information as they want about their experience with your business as they like. All of this information will help future potential customers in deciding on the businesses they want to visit and the products they want to buy.
How to Set Up Your Google My Business Profile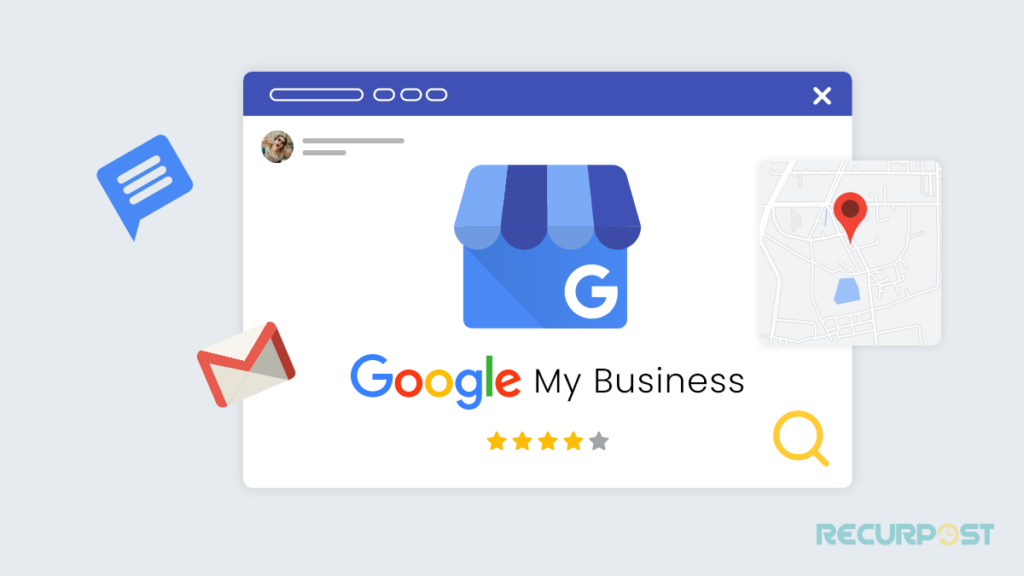 A GMB profile is one of the most effective tools for marketers to use when working with local businesses. 97 % of consumers say they learn everything about local businesses online instead of any other source. If you want success with your SEO and if you want your brand to get ranked at the top, you will need to create a Google listing by learning how to add new business to Google. You can also schedule GMB posts after setting up your profile to make your job more manageable.
Here are the steps to follow if you want to create Google listing:
1. Go to the official website for GMB
To get started, you will first have to land on the page from where you can begin creating your listing. For that, visit this page: https://www.google.com/business/ or simply type in "Google My Business" in the Google search bar. The first result you see will be the page you want.
Next, click on the Manage Now button. In case you are not already signed into your Google account, you will be asked to do so. Then fulfill the following details.
2. Set a name for your business
Once you log in, the portal will ask you to enter a name for your business. Type in a name that you wish to add.
You will see your listing appear in case someone has already created a listing for you. If your business does not appear, tap on the result that has the text under your business name. It says: Create a business with this name.
3. Setting the address of your business
Now you will be picking between a Brick and Mortar or a service area business. You can check out the Brick & Mortar vs service area business for more information.
4. Setting a location for your business
How you set your Google business location will differ depending on whether your company operates with a storefront or in a service area.
Hiding your address
You might want to hide your address if you already have a listing on Google. This can be done by going to the info settings of your GMB dashboard.
Setting your location as a Brick & Mortar Business
If your business operates with the Brick & Mortar model, you will have to set your business location on a map. You can add your business to Google maps by dragging the marker to the exact location on the map where your company is located. After placing the marker where it should go on the map, click on "next".
Setting your location as a Service area business
If your business is serving a particular area, Google will want to know what area it is. You will have the liberty to set your service area based on the city, state, country, zip code, country, etc.
5. Set a category for your business
This is an important step and you should take your time and do this right. When you set out your Categories, you will be able to set both primary and secondary ones.
Getting it right in this step is important because you will show up on Google results page when potential customers are looking for a product or service that you offer.
6. Set the contact details you want to show
This particular detail is optional but recommended. When you add a website, you get the benefit of potentially driving a customer to your site where they can be converted into a local lead more easily.
When you list your phone number, customers get a direct way to reach you. Once you have filled out all the information, click on "next".
7. Finish up and verify your business
After you are done adding all the necessary details about your business, you will have to get it verified. This process might take a few days to go through.
You might get a different option to verify your business but for most business owners, you will have to wait for a postcard that gets delivered to you via mail with a verification code in it. Here are some ways in which a GMB listing can be verified:
Verification by mail
Phone verification
Email verification
Instant verification
Bulk verification
How to Add Social Media Profiles to Google My Business?
There is no direct way to add social media profiles to GMB, but you can follow these steps to add your social media profile:
Add your website link
Within your profile, you should make sure that your website link point toward your homepage or another relevant page on your website.
This will help you ensure that Google understands the connection between your profile and your website.
Link externally to social media profiles
Once you add your website to your profile, you should make sure that the website contains external links to your social media profiles.
Involve schema markup in your website
This step is a bit technical, but your website should include LocalBusines Schema Markup with the sameAS property for all of your social media profiles.
Read More: How to get verified on Instagram?
6 ways to get more local customers with a Google My Business listing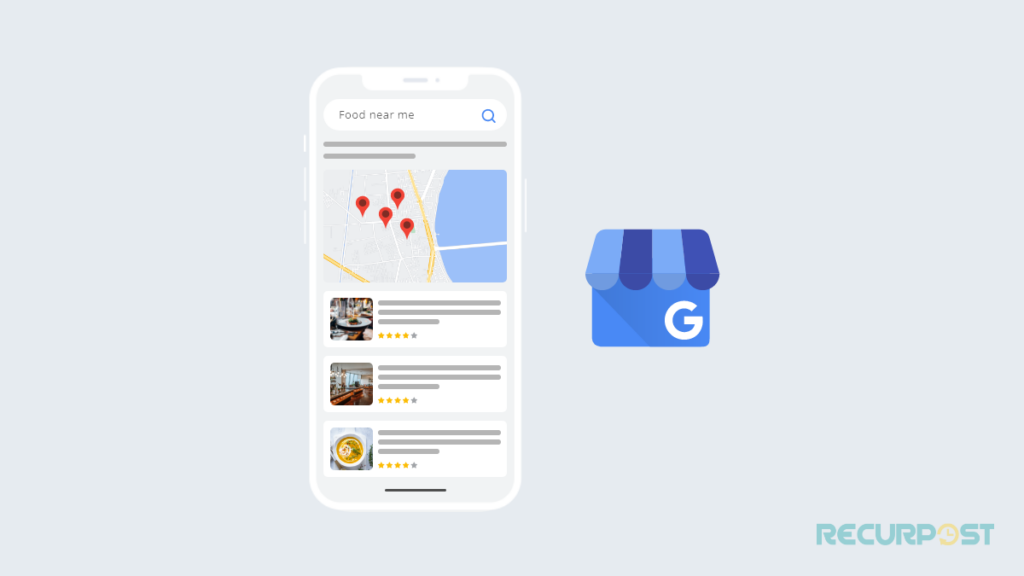 As you consider how to add a business to Google, you should also consider how you can increase customer acquisition and create Google listing. Did you know that logos on GMB are a very important aspect of your listing? You can learn how to add or remove a Google My Business logo here. Now, let's jump to the ways in which you can get more local customers with your GMB listing:
1. Try to become more visible Online by ranking better
Google has a thing for businesses that offer trustworthy and high-quality services or goods. When you set up a business account, you are letting the search engine know that you are a legit business that has put up accurate information about your company. The unique information given to you will help you stand out from your competition and help you rank higher.
2. Foster trust and credibility with customers
You will have multiple options in the GMB features that will make your listing more appealing to viewers and more trustworthy to customers. Different types of photos can be uploaded to showcase your physical space, your products or services, and much more. You will also get the option of uploading an indoor street view as a virtual tour of your business.
Pro Tip: Go through the GMB post image size guidelines for creating highly optimized images.
3. Display customer reviews
Online customer reviews have the ability to make or break a business. As a matter of fact, 87% of potential customers would not even consider a business with low customer ratings. With GMB, you will not only be able to display customer ratings, but you will also be able to respond to customer feedback and reviews. This way you can resolve problems and demonstrate good customer service.
4. Increase visibility
Almost every person will start with Search to find your business or products. You can make their job easier. Google my Business will make sure that when someone enters a search query, your company will show up on Google search and Google maps. Once it shows up there, your listing will have all the information they want.
5. Allow your customers to be informed quickly and easily
When you display your company's information clearly and easily on your Google my business listing, the customers will get important information instantly. But going beyond important details like address, hours of work, and contact info, GMB allows you to release updates about your business. These updates can be about service expansion, temporary closing, or full reopening of your business. You can schedule GMB updates very swiftly with social media schedulers like RecurPost. This tool will allow you to modify information and schedule updates in advance.
6. Make yourself discoverable on local searches
When you learn how to add a business to Google, you must think of being easily discoverable on Google searches. When people look for terms like " restaurants near me" or "restaurant in…", Google displays local listings. The local listings have seen a good rise in visibility and hence, having accurate information in Google my business is the best way for your company to be discovered when people look for products or services in your area.
Add Your Business to Google Today With RecurPost!
This was your guide on how to add a business to Google in a way that will get you more local customers. If you follow the tricks and tips mentioned above, the chances of your business getting ranked will increase.
Meanwhile, you should check out the services offered by RecurPost for GMB post-scheduling. This social media scheduler will allow you to schedule GMB posts in advance along with multiple other social media platforms from a single dashboard.
You can schedule Facebook posts to interact with your audience through posting on your profiles, multiple groups, and business pages. RecurPost lets you schedule Instagram posts with images, stories, and reels on your personal and business accounts to entertain your audience.
Using RecurPost, you can schedule tweets by creating variations and posting them at the best time using the tool. It enables you to schedule LinkedIn posts to start a conversation with the professional that belongs to your niche. RecurPost is an ideal Pinterest scheduler, which enables you to share appealing visual content of your products and services.
RecurPost is amongst the best post planner alternatives and free Hootsuite alternatives in the market if you have been looking for one.
Check out the RecurPost pricing plans today and the 14-day free trial that you get along with it.
Frequently Asked Questions
1. Why can't I add my Business to Google?
The most common reason for a no-show on Google maps for your business would be a lack of location authority. If your GMB listing lacks authority in terms of location, your business might not show up on maps.
2. How to add your business to Google Maps?
When you are creating your Google listing, you will be asked to add a location for your business. In that, you can simply drag and pin it on Google maps. That will be marked as your business's location.
3. Is Google listing free?
Yes, it is free to create a business profile on Google. You will be able to create your Google My Business profile at no cost and you can manage your business from Google search and Maps to reach more customers.
4. What is Google business location?
The Google My business location group is just another word for a business account. It allows you to share management of that account with multiple users via a shared folder.
5. How can I add my business location to Google?
When you create a Google listing, you will get the option of adding your business location to Google. It can be a brick & mortar option or a service area business choice.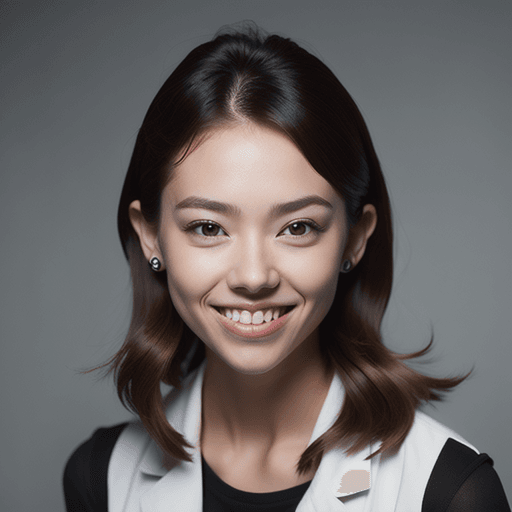 Debbie Moran is a Digital marketing strategist with 5+ years of experience producing advertising for brands and helping leaders showcase their brand to the correct audience. She has been a part of RecurPost since 2019 and handles all the activities required to grow our brand's online presence.