Good reviews are one of the benefits of providing proactive customer service, and reviews on Google are some of the best you can get. Google reviews for business can make or break a company. They are among the first things that searchers will notice. Many good Google reviews will get you leads because people will perceive you as trustworthy. If you have bad reviews, your site traffic will drop, and your sales will dry up.
This blog post by RecurPost, a social media scheduler, can help you by giving you a proper idea of how google ratings for businesses work to gain more trusted customers.
Table of Content for Google Reviews for Business:
What are Google Reviews?
Like the rest of the Google Business Profile software, Google reviews are a value-add to Google's search for businesses and customers. Instead of going to a site like Yelp, people searching for a company can see reviews of their services next to the search results. That includes a star rating, which is the average of the reviewers' ratings, meaning the searcher can instantly see if the company is worth doing business with.
Businesses with bad reviews will throw potential customers off and send them elsewhere. But for companies with good reviews, there are benefits.
What are the Benefits of Google Reviews?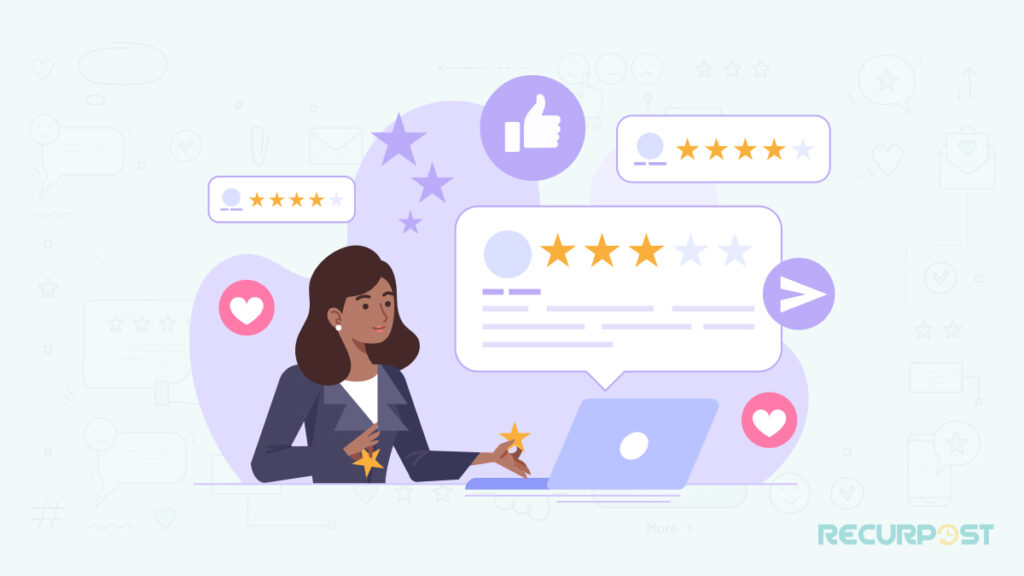 1. Google reviews increase trust
Consumers are increasingly interested in transparency. While brand-building activities like brand marketing, tone-of-voice guidelines, google voice reviews for business, and terminology management will help you present well, that will not turn prospects into purchases.
Nowadays, it's customary for customers to do their homework about a company before buying goods or services. For local businesses, the vast majority of this research happens on Google reviews, unlike with big brands where they can get blogs around the world talking about them. The majority of this study is often conducted using Google reviews.
To highlight the impact of Google business reviews, 77% of customers say they "always" or "frequently" read the reviews when looking for local businesses. It offers a fantastic chance for local companies to gather Google reviews and acquire a competitive edge over their rivals.
2. Google reviews for business are your social proof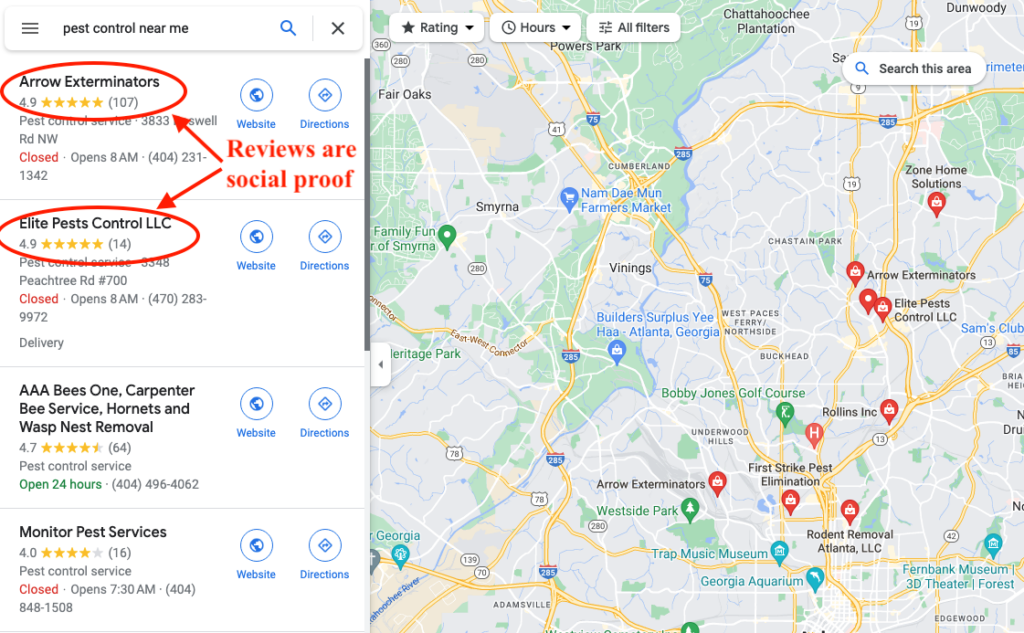 Despite being only one component of the marketing mix, reviews are an essential tool that serves as social proof, which is a must for outperforming the competition in terms of sales, subscriptions, and reservations. It's why companies consider reviews part of their customer experience management system.
3. Google reviews increase your revenue
When competing against more well-known companies like Amazon or Walmart, it is difficult for small firms to build trust. But a small budget does not need to be a barrier. Research from Tripadvisor suggests that it is one of the cheaper ways to build trust.
It's becoming less and less likely for modern consumers to be persuaded to make a buy by an advertisement. But before making a final purchase, more than two-thirds will read reviews.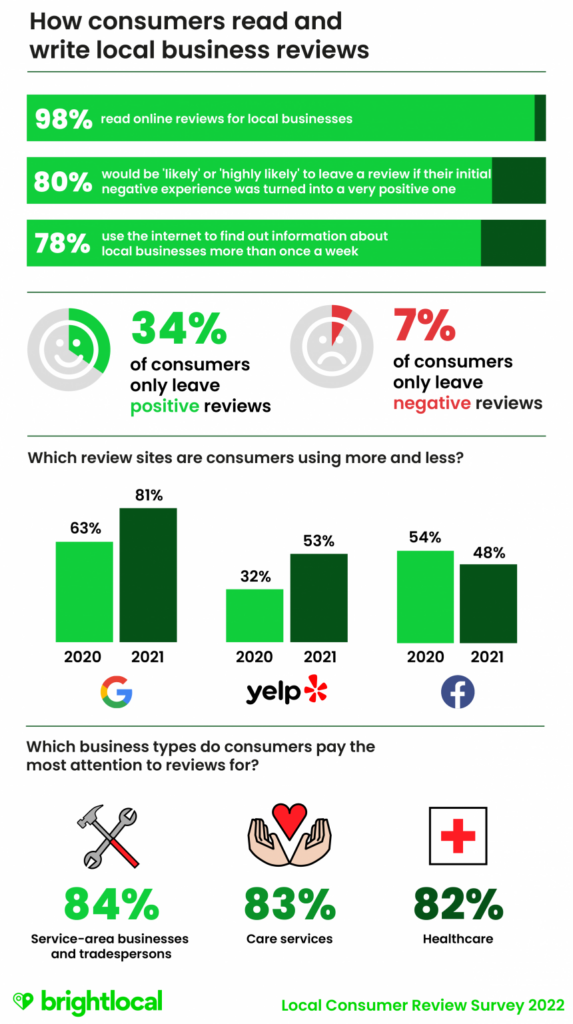 According to one BrightLocal study, 28% of consumers trust online reviews as much as papers written by subject-matter experts, and 50% of consumers believe them as much as personal recommendations from friends and family. Google reviews for business examples are valuable because they contain information that potential customers feel comfortable believing.
4. Google reviews get new leads
The better Google reviews for business, the more leads and revenue they'll generate. When shopping or researching products online, there is no salesperson to consult. So social proof and peer reviews online offer important details about the company, product, or service.
Consumers tend to believe online reviews more than sales copy because it seems less biased. Potential customers will gather information, identify potential issues, and learn about short-term benefits and how well the product holds up in the long term.
5. Google Business Profile posts affect reviews
Do you know that Google Business Profile posts get expire automatically after a week? If you'd like to become a trusted source for your online customers, please make sure you post regularly. The more regularly you post, the more frequently a user will come to your profile. It will help google reviews for your business to grow.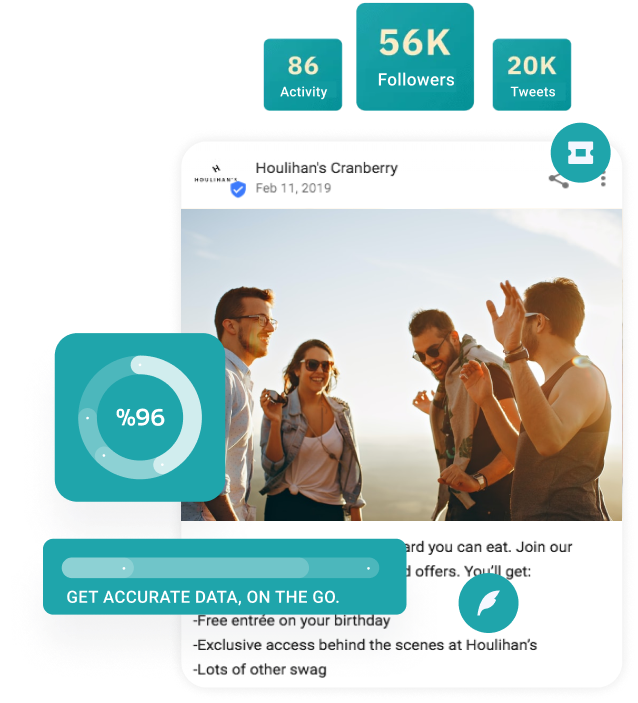 RecurPost is an intelligent social media scheduler for scheduling posts on multiple platforms from a single platform. Using RecurPost, you can automatically schedule google business profile posts without being online every time.
RecurPost allows posting on other social media platforms as well. You can schedule Facebook posts on your personal and business profiles, schedule Instagram posts on your personal and business profiles, and schedule LinkedIn posts on LinkedIn personal and business pages. Additionally, you can schedule tweets on your Twitter account. RecurPost is the best Pinterest scheduler for taking the privilege of visual media. In short, we can help you manage all of your social media accounts from a single dashboard.
6. Google reviews are crucial for exposure and SEO
Google reviews are a great way to get more local customers and hugely affect a business's SEO rankings in the local area.
"Review signals" like blogs and Google reviews are critical to Google's search ranking algorithm. Majority of these review signals center on the quantity, frequency, and diversity of reviews. Google wants to promote its services, so it makes sense that they use SEO as an incentive to use its own review product.
These review signals can help propel your company to the top of Google's local search results. Compared to traditional SEO strategies like keyword research and blogging, Google reviews make it much easier and quicker for your company to be found online.
These standard-issue techniques work for companies operating globally, but small businesses should focus on more local SEO techniques. When someone searches for a local business, the Google reviews will be people like them.
7. Google reviews are an effective marketing strategy
When used correctly, Google ratings for businesses might be one of your most effective marketing strategies. This is partly because Google business reviews enable your company to appear in the "Map Pack."
The Map Pack is a collection of companies close to the searcher's location. In addition to the average google ratings for businesses, the map pack also shows the name and website link of the company, its address and contact information, and the total number of Google reviews.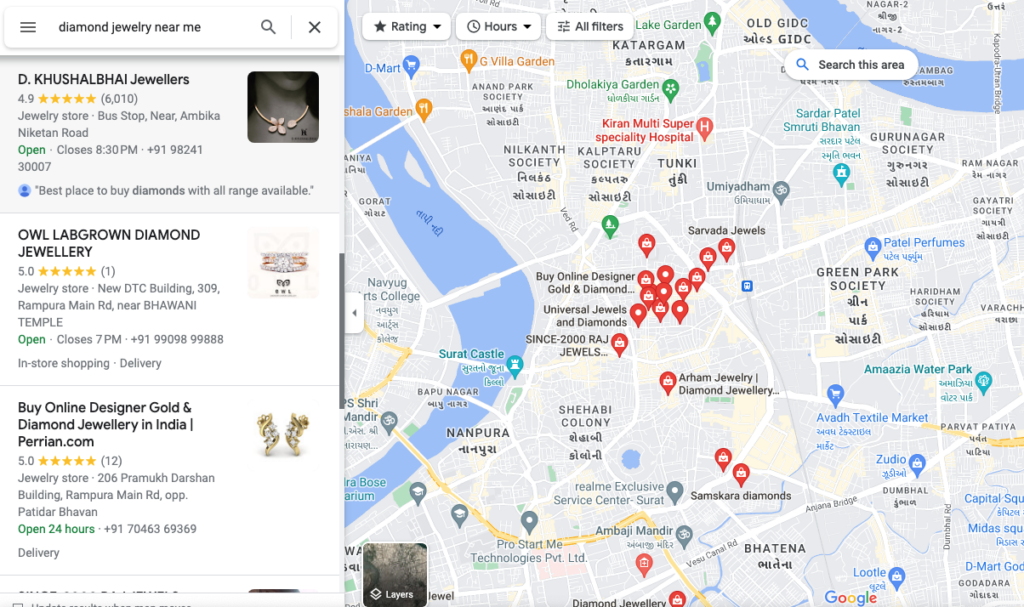 Google reviews for business, and the whole Google Business Profile suite, play a vital role in the success or failure of local SEO strategies. Therefore, having a strong local SEO presence is non-negotiable if you want to ensure the long-term success of your business.
You need to be very visible to local search users to have a chance of obtaining business, and you need a lot of reviews to do that. The second most significant Map Pack ranking element is review signals, which include the number of reviews, diversity of reviews, and the average star rating.
8. Google reviews improve your search ranking
According to one survey, review signals make up 17% of the search engine decision-making process when dealing with Local Pack rankings. Other factors include competitive differentiators, including having reviews on review platforms aside from just Google, having reviews with positive sentiment, and having product or service terms on the text of reviews.
According to Google, "High-quality, positive evaluations from your customers can boost your business visibility," the star rating and frequency of the reviews your company receives affect its search ranking. Google can remove google reviews for business reviews that violate Google's policies
8. Google reviews increase click-through
Any business understands how important it is to persuade customers to click on their link when it appears in a search engine. You can invest all the time and money in keywords and paid ads, but if no one clicks on your links, it's all for nothing.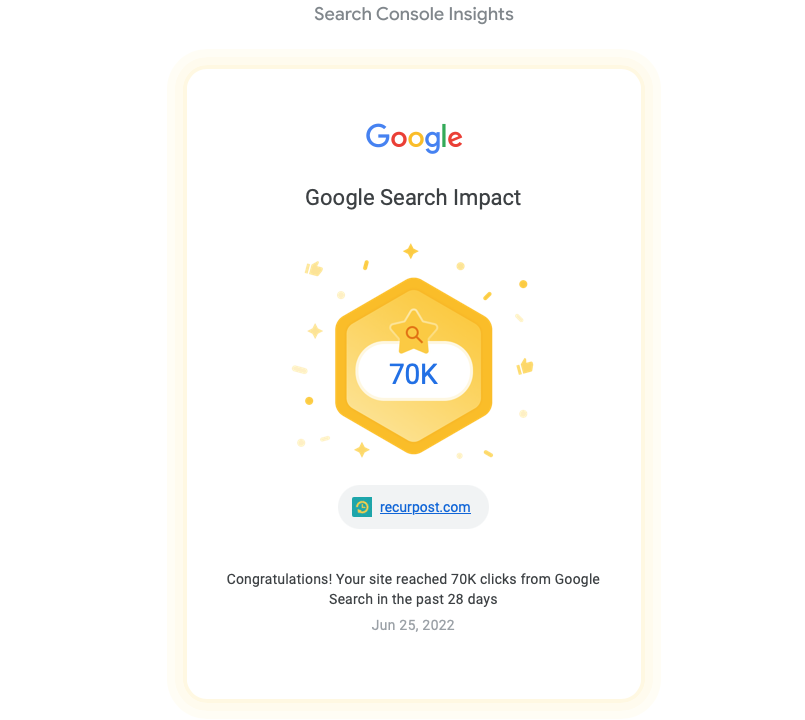 Google reviews are a great way to improve the number of people who click on your listing when it appears in a search engine. A strong collection of favorable reviews will increase clicks through to your site since your Google review rating will appear next to your company name on Google.
How to Get More Google Reviews?
You will need to know how your customers leave reviews. It should only take about a minute. The reviewer has to:
Start Google Maps.
Look up your company.
Click on your Google Business profile.
Scroll down to your profile's reviews section.
Press the review button.
Make it easy for customers to leave reviews
If you want customers to leave reviews, you must make it as easy as possible. Google helps you out here with its own premade review link. Find the "Get your first review" card by visiting your Google Business Profile account and clicking the Home tab. Copy the review link to your clipboard by clicking "Share review form."
While this technique is effective, creating a whole website page just for Google reviews and making it accessible is much better. The page should have a CTA for leaving a review, and some of the reviews have already been submitted. These give the reviewer some ideas about what to write.
Show existing reviews in text form on landing pages
While you can add screenshots to your reviews page, including the actual text of the reviews is better. It is because reviews frequently contain a lot of keywords, making it a good small business SEO strategy to include them on your website in a way that Google's crawlers can read.
Email customers to ask for reviews
Google business reviews can also be increased through email marketing, whether through personalized messages some weeks after a purchase or a more extensive general campaign.
If you have satisfied customers, you'd be surprised at how eager they are to provide a review. You are likely to receive warm answers to your request as long as the procedure is clear and you make it quick and simple to complete.
Read More: How to Delete Google Business Account?
Importance of Google Reviews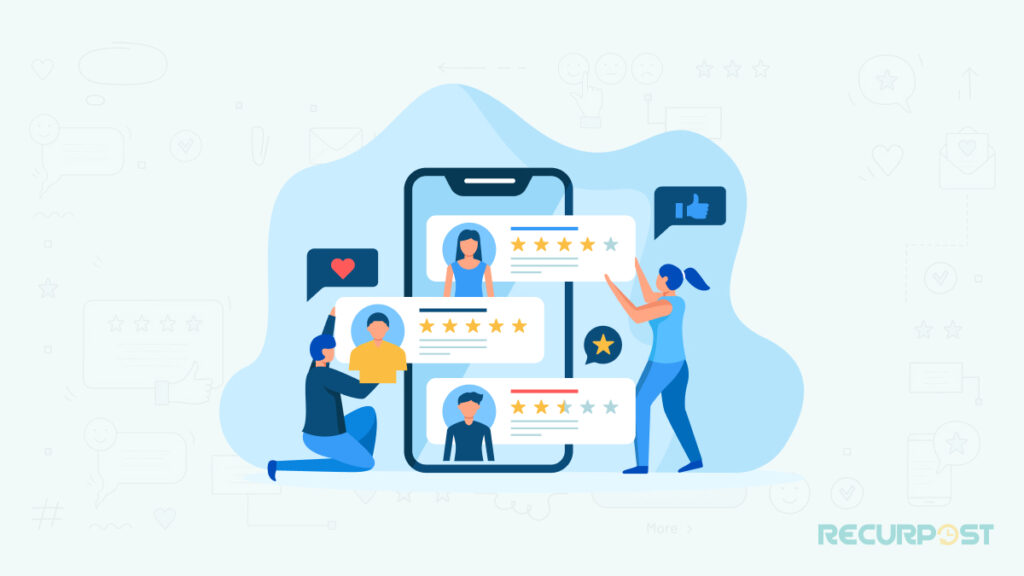 Google reviews for a business are important for both SEO Strategies and customer experience. They're one of the first things people see about your business if they are coming to your site through Google, which they so often are if you are a local business. That is why Google reviews are even more critical locally and why Google puts its reviews right there in its Maps app.
Many businesses neglect to ask for Google reviews, but with just a bit of effort, you can make it easy for happy customers to leave them and make the best first impression you can for new ones.
How to respond to Google Reviews?
You must note that simply getting Google reviews is not enough. Once you get them, you should also focus on responding to them promptly.
When you shell out time to respond to Google reviews, your customers will feel that you value their feedback, whether it is good or bad. If a customer drops in a negative review, you will have the chance to show your side of the story. Positive reviews are surely very good for supporting your company's morale, but responding to negative reviews is crucial for maintaining your business's image.
As per research by BrightLocal, 89 % of consumers would continue to return to a business that responds to all the online reviews it receives.
Suggestions for responding to negative Google reviews:
Negative reviews do not always have to reflect badly on your brand's reputation. You can turn them into a positive interaction by following these tips:
Always thank the customer for giving their valuable feedback and take responsibility by apologizing for their bad experience.
Take note of the issue they raised and offer a feasible solution for the same.
In certain cases, you can invite the customer directly to reach out to you so that you can resolve their issue offline.
After they reach out to you, they can be offered a discount or a coupon as an incentive in return.
Suggestions for responding to positive Google reviews:
Positive reviews can be very satisfying for a business. You can create a loyal customer by using these tips:
Try to let the customer know that you are thankful for their feedback and that you appreciate their support.
In case it is appropriate, you can invite the customer to reach out to you directly to thank them personally.
Personalize your responses so that they feel seen by your business.
How to use positive Google Reviews for your Business?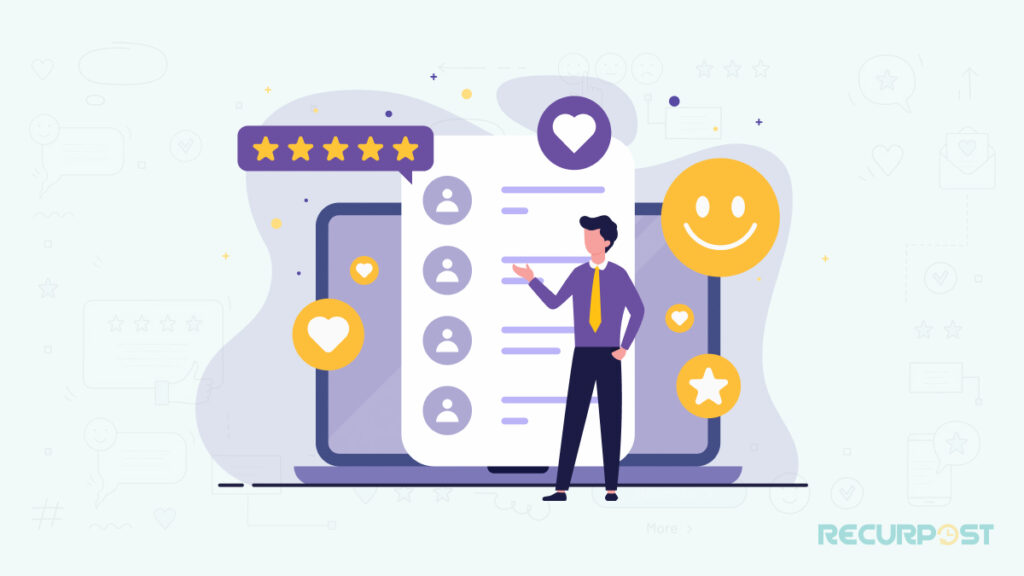 Google reviews are not just about getting feedback from customers. Additionally, they can be an effective marketing tool. Let us go through some tips to use positive Google reviews to your advantage:
Display reviews on your website:
Once you cure yourself of a collection of Managing Google reviews for your business on your GMB page, you should consider displaying them on your website with the help of a widget. This is a very easy window for potential buyers to see what other people think and talk about your business.
Many different widgets are available based on your content management system. You should pick one that is compatible with your website's platform and something that goes with your site.
Use positive reviews in customer carts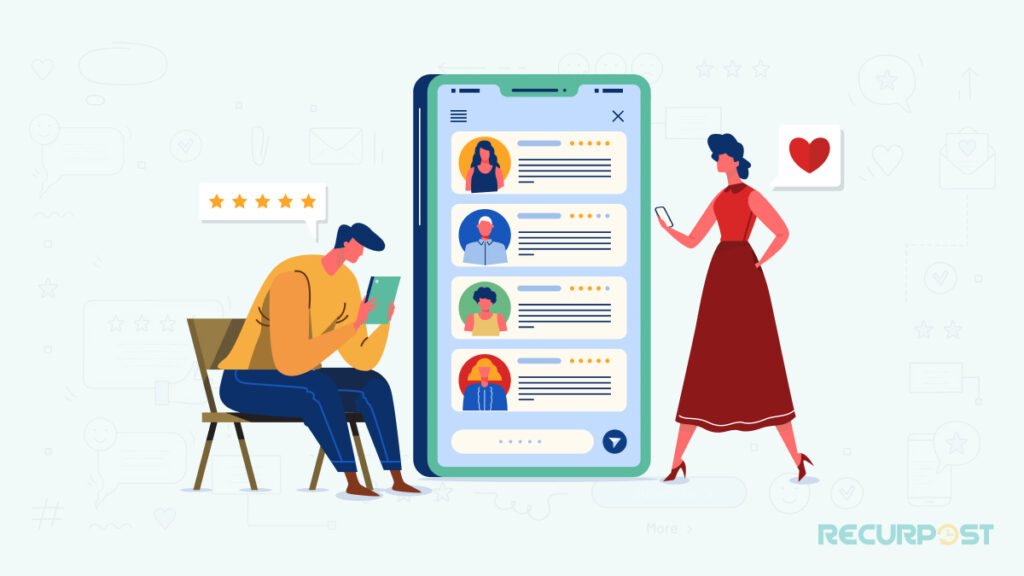 The best way to convince a customer? Other customers! If potential buyers see that other buyers have had a positive experience with your brand, they are more likely to buy from you.
The best and easiest way to boost customer confidence is by adding testimonials and product reviews to your checkout process. You can reduce the rate of abandoned carts by putting up detailed reviews. These will help your customers with any specific problem they might have, build trust, and reduce friction during the checkout process.
Also, whenever you add reviews to product pages or checkout flows, make sure they are specific and highlight the most important features to your customers.
Keep your reviews updated
Customers are not just wanting to see that you have reviews but also the fact that you are collecting them actively and regularly. Think of it, would you ever buy from a company that has not gotten reviews in the past six months?
If you have noticed a long gap since your last review, you can reach out to some of your customers and ask them to drop in feedback. An incentive for leaving a review can be offered, like a discount on their upcoming purchase. You can ask customers for new reviews in the confirmation emails, post signs in your store or office, or request reviews in the product boxes.
Make use of the best reviews for retargeting campaigns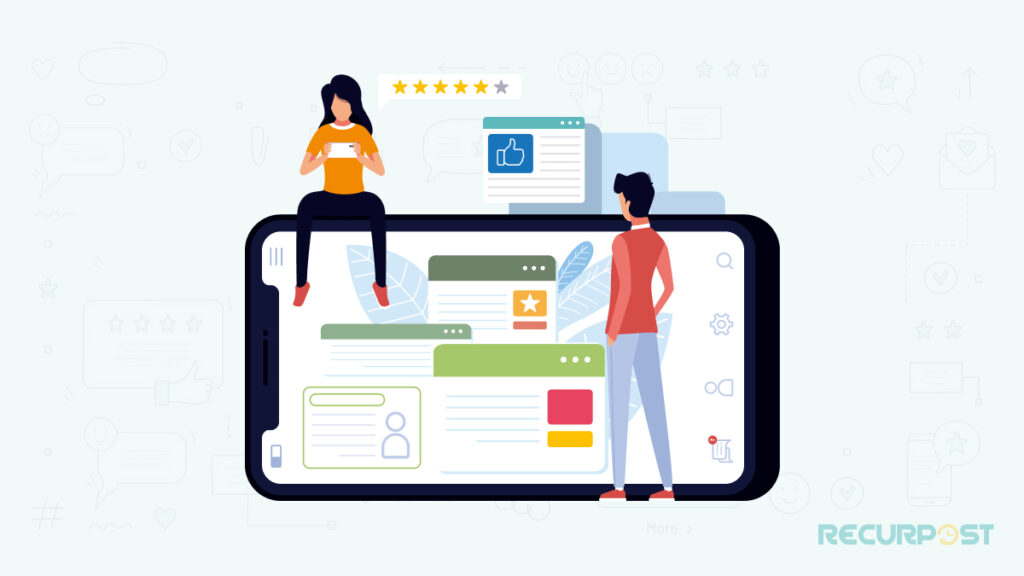 Are you aware of the fact that retargeted display ads convert just as much as high-intent search ads? Sometimes even more! This is because you would target people who are already interested in what you have to say.
A great way to make your retargeted ads more effective would be to include customer reviews in them. This will act as social proof that will remind potential customers of the reason why they are interested in your product or service. Customer review inclusion in your retargeted ads is a convenient way to showcase social proof and boost your click-through rate. Doing it right can be a powerful way to boost conversions.
Take out the time to go through your reviews and pick the ones that would make the most impact on your target audience. You can then begin testing different review placements in your ads until you find the one that works best for your business.
Pick reviews that convey an emotion
Have you ever wondered why you always stick to reviews that make you feel some kind of emotion? It could be whatever, funny, disappointing, or positive; anything that made an impression counts.
You should follow this when you pick reviews to be added to your marketing strategy. You should always look for the ones that bring out an emotion in your target audience.
Conclusion
Even though it may not seem like much, a single review on the top search engine website in the world can mean the difference between being at the top or the bottom of a search engine page when internet users are looking for businesses in your industry.
Obtaining new reviews regularly is a tried and true method of increasing your visibility and ROI. Again, responding to all reviews is one thing you can do in-house in a very short amount of time that will produce fantastic results for your small business if your time and marketing budget do not permit a more extensive online marketing effort. Additionally, knowing how to use Instagram Reels for Business can help you increase engagement toward your brand.
Although you can also monitor and reply to reviews people and leave on your posts using RecurPost social inbox. With this unique feature, such as social media bulk scheduling, RecurPost is among the best free Hootsuite Alternatives in the market. Check out RecurPost pricing and sign up for the 14-day free trial now!
So it's your turn now. What's your strategies for improving Google Reviews for Business? Let us know in the comment section below.
Frequently Asked Questions
1. How do generate Google ratings for businesses?
Asking your clients to leave reviews is the only way to get them for your company. For instance, you could ask them to provide a review of the goods or services they recently purchased. More clients will leave reviews as a result, raising your SERP ranking.
2. What number of Google reviews should my company have?
The number of reviews your business can or should have is not capped; however, if the review is favorable for your business, you get a better chance to stand out in the crowd.
3. Can someone submit a fake review?
Google has stringent policies and flags any suspicious activity, so it is impossible. They do this by monitoring your Google account and IP address.
4. How should I remove bad Google reviews for my business?
You might occasionally receive a flawed or unfavorable review of your company. Google, however, does not give users the option to delete reviews merely. However, there are only two ways to get rid of a review. The reviewer may choose to remove it, or your company may "flag the review as inappropriate." By flagging the review, you can inform Google that it is fake or that it doesn't follow Google's review guidelines.
5. Is it possible to buy Google reviews for a company?
Businesses cannot only be prohibited from rewarding customers for positive reviews by Google, but the search engine giant also forbids and restricts any content with a conflict of interest.

6. What are the benefits of Google reviews for Business?
One of the most significant ranking factors for local SEO is the quantity and quality of reviews on Google. Additionally, business listings that include customer Google reviews present greater credibility and, naturally, receive more clicks when a person scans the search results for a local good or service on Google.
7. Is it legal to remove Google review for Business?
It might not even be possible in some circumstances, like when a real customer or client interacts with your company in the real world. When Google reviews are falsified, break Google's terms of service, or veer into the defamatory territory, businesses may choose to remove them.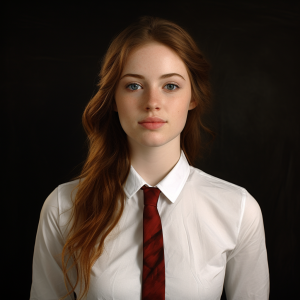 Debbie Moran is a Digital marketing strategist with 5+ years of experience producing advertising for brands and helping leaders showcase their brand to the correct audience. She has been a part of RecurPost since 2019 and handles all the activities required to grow our brand's online presence.