Do you want to boost your company's search engine visibility? Then, it's past time for you to create a Google Business Profile for your company. You just have to have a strong web presence to succeed in business. The more individuals that are aware of your products or services, the more sales you will make.
The most popular website on the planet is Google. The site currently has a market share of more than 92 percent in the search engine market. As a result, if you want to attract new clients using Google search and Maps, you'll need to set up a Google Business Profile (formerly known as Google My Business).
You don't own any Google My Business Profile pages, do you? We'll show you how to create a Google My Business profile and manage your own social profiles on Google My Business. We'll also teach you how to increase your company's rankings by using Google My Business.
What better way to raise exposure than by putting your business on Google? However, there is a catch: managing your online channels, such as social media accounts, blogs, or websites, can be an arduous effort if you don't have a crew to help you. This is where a social media scheduler like RecurPost comes in handy. It helps you to schedule Google Business Profile posts. The entire process of scheduling social media posts and other benefits will be seen later below.
Table of Contents for Google Business Profile:
What is Google Business Profile (a.k.a. Google My Business)?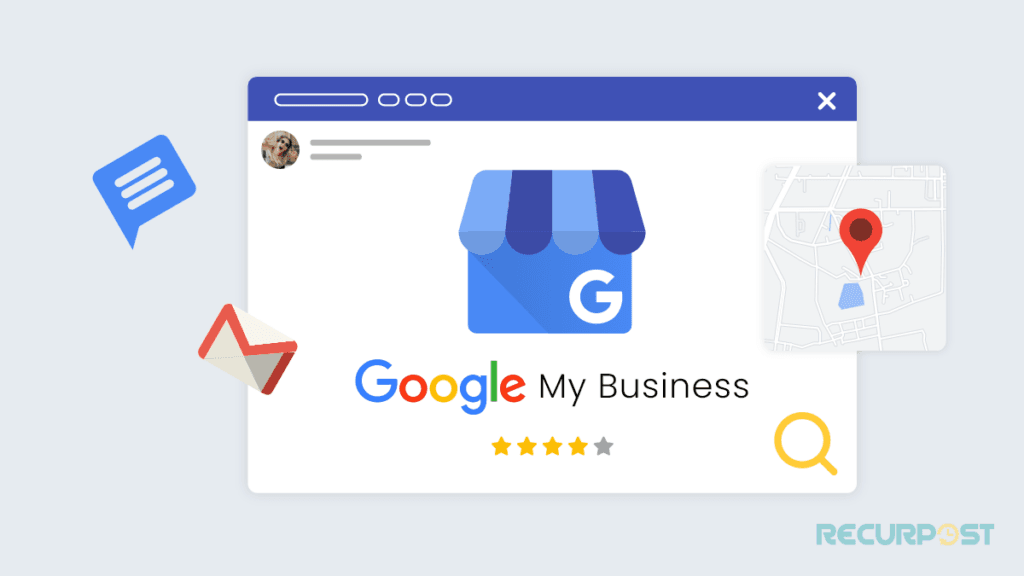 The infrastructure that underpins Google's business listings, Google Business Profile (formerly known as Google Local and Google Places), allows your business to appear in the local pack, appear in various other results, and choose how their information is shown on each.
Every local company owner should be familiar with and use this platform. The information you provide for your listing may be displayed on the search engine in various places, including the knowledge panel, local pack, and maps. Let's take a look at each of these.
The Google Knowledge Panel
When someone searches for your business, this is the information box that appears in the upper-right corner of the search results (desktop) or near the top of the page (mobile).
The knowledge panel is named after the fact that it displays crucial information such as your address, hours of operation, phone number, website, directions link, and other pertinent information, depending on your industry.
Google Local Pack
The three business listing results appear beneath the map when a user conducts a localized search.
Google Maps
Google Maps (both the app and the desktop and mobile web versions) is designed to assist people looking for directions or specific companies or locations.
How to Claim a Business on Google?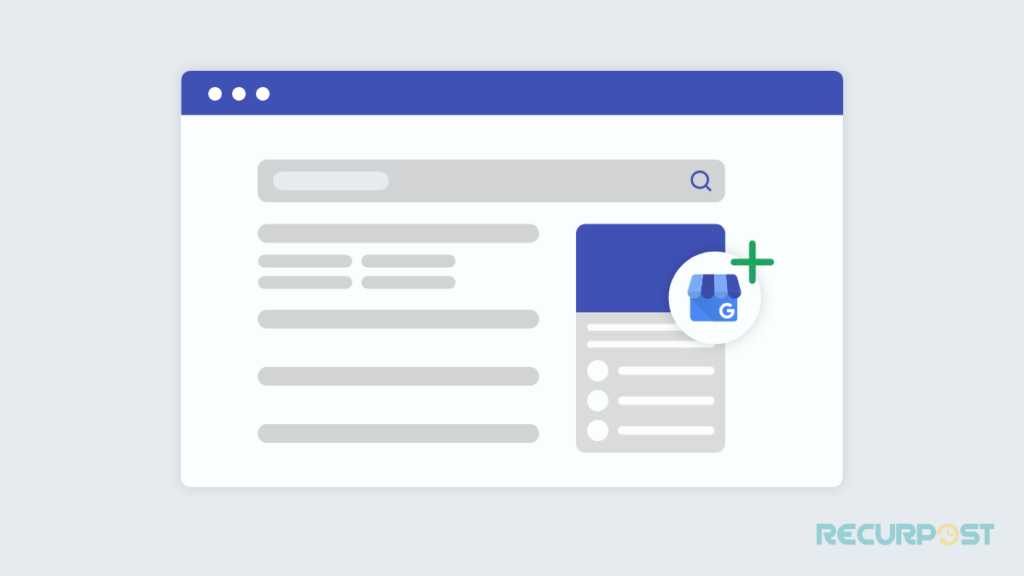 Congratulations! You've chosen to guarantee your business on Google and give a piece of wholly improved, essential data to your clients and potential clients on the web. Incredible move.
1.) Visit Google Business Profile to begin filling out your profile.
Keep in mind that you'll need an active Google account to finish this process. You can create a Google account using your business email address if you don't already have one. Because Google My Business will send periodic notifications and updates about your listing via email, it's critical to utilize your business email address—or an email account you routinely check.
2.) Next, type in your company's address to find it on a map.
After that, you can choose whether or not you want your business to be displayed on Google Maps. This is a requirement if you own a retail store, have a storefront, or run a business where people will frequently visit your location. If you don't finish this step, your business won't appear on Google Maps.
3.) Fill up all pertinent business details.
Business name
The physical location or office address
Business phone number
Business Category
Attributes (which will vary depending on the type you select)
Website URL
Business description
Hours of operation
Booking information for appointments (if applicable)
Menu (if applicable)
Q&A
Reviews
Photos
We cannot emphasize this enough: fill in all of the blanks. The more information you include in your profile, the more valuable it will be to searchers, and the higher it will appear in Google's search results. Make sure you're filling out every section to the best of your ability, including the following:
4.) Verify your account.
Until your Google My Business profile is confirmed, it will not be active or appear in search results. As a result, you'll need to verify your account by immediately entering a PIN provided by Google into the Google My Business online interface. This PIN can be obtained in a variety of ways:
Google can provide the PIN by calling your company phone line. They'll send you an automated recording, so bring a pen and paper with you to write down the PIN during the call to enter it into your profile afterward.
Google can send you the PIN through text message to your phone. Google can mail you a physical postcard that contains your PIN. Because it relies on ordinary mail, this technique takes the longest. The majority of postcards arrive within 14 days of submitting the order.
5.) Keep it updated!
Google will regularly recommend changes to your profile to make things more transparent for searchers. Nonetheless, you should keep an eye on your own profile and update it if your business changes significantly. For example,
Are you closed for a significant holiday?
Is your phone number different now?
If you answered yes to any of these questions, you should update your profile. Remember that your Google My Business listing is generally a potential customer's initial point of contact with your company, so make sure it's correct and up-to-date.
Related Article: How to make and verify a Google my business listing in 2023?
9 Essential Strategies to Optimize Your Google My Business Profile.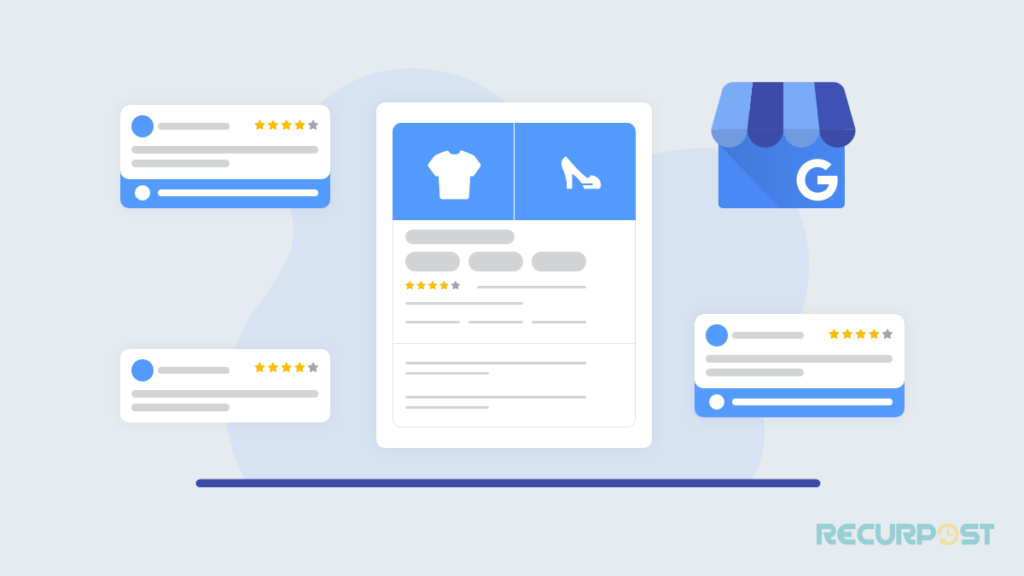 Have you noticed that it occasionally throws up business profiles when you use Google's search engine? This occurs because those profiles include information relevant to your search. As a result, simply creating and verifying your Google My Business page is insufficient. It's also up to you to make it work.
In this situation, your goal should be to rank on Google's first page. However, let's face it: your clients will rarely go beyond the first page of Google to find what they're looking for. So, here are some pointers to help you improve your Google my business profile.
1) Create A Google My Business Account
Step 1: Open Google My Business on your device and sign in. You can use an existing Google account or create a new one to log in. Include your company's email address when signing up for whatever path you choose.
Step 2: Type in the name of your company. Click "Add your business to Google" if it isn't listed in the dropdown menu. You'll be asked to type in your company name.
Step 3: After that, pick a business category. Select "Yes" and provide your address if you operate your business from a physical location. You can choose a location for your service area instead of a physical address if you don't have one.
Step 4: Last but not least, enter your contact information, including your phone number and website URL. It's that simple. Follow the steps below to fully use and improve your Google My Business page now that you've created your profile.
2) Fill in the blanks on your Google Business Profile.
If you already have a Google My Business page, make sure your information is accurate. Not only that but it was done correctly as well.
This makes it easier for Google to match your company with relevant searches. Fill in your company's name, contact information, category, and physical address. To refresh your memory, Google ranks businesses on its search engine based on the following criteria:
The search's relevance.
The distance between you and the person who started the search.
How well-known your company is.
As a result, it's critical to correctly fill in all information while also paying attention to the right keywords.
3) Select the Appropriate Business Category
It is critical to select a category directly relevant to your company's services. This is significant because Google organizes search results into categories.
Defining your category enhances the likelihood of your audience discovering you. If your restaurant, for example, specializes in Chinese cuisine, use "Chinese Restaurant" instead of "Restaurant." This should be your top priority.
Consider the other possibilities available at your restaurant for your secondary category. For example, do you offer delivery services? Then you might add "Chinese food deliveries" as a secondary category. Your company can be classified into up to ten distinct categories.
4) Take High-Definition Photographs
Good photos can help you persuade potential buyers. If you have images on your listing, you'll be deemed two times more credible and earn 35% more clicks.
They improve your company's image and make you stand out. Good images not only make your products more believable and appealing, but they also help your audience enjoy them more.
Take high-quality images of your items, the interiors and exteriors of your business, and anything else you think your audience may find useful. If necessary, use expert photographers.
Posting pictures of your google my business posts regularly will also help to improve your visibility on Google Image Search, thus improving engagement with your audience. However, be careful not to overdo it to avoid spamming your profile. To add pictures to your Google Business profile, simply:
Sign in to your Google Business profile.
Open the location you would like to manage.
Click on photos in the menu.
Pick the photo you will want to show on your profile.
Click on upload.
5) Make sure you have all of the necessary information.
You don't want to make any errors on your professional profile. Make sure your company name matches the name on your Google business profile. Do the same with your company's other details.
On your profile, list all of your hours, including when you open and close and your holiday hours. If you own a physical store, this is very vital.
If the information on your Google My Business page differs from that on your website, you risk losing credibility, which will have a negative impact on your ranking.
6) Manage Your Google My Business Page Reviews
Make the most of the review function. Google can use the star ratings on your business page to deliver useful information to interested people. Reviews can assist your audience in deciding whether or not to patronize your company. Inquire about your clients' satisfaction with your products and encourage them to post a Google review.
It's a two-way street when it comes to feedback. Take the time to respond to any positive or negative feedback people give on your page. You need to know how your customers feel about your products and services. Interact with them to demonstrate that you care about them and value their trust. The importance of reviews in your business cannot be overstated. The higher your profile ranks, the more consumer reviews you receive. Here are some more pointers on how to manage your reviews:
Reaction to Customer Reviews: Customers want to know that you are concerned about their demands and needs. As a result, Google allows users to respond to customers in the review area. Responding to client reviews will strengthen your relationship with them.
Dealing with Negative Reviews Professionally: Negative evaluations can be detrimental to a company's bottom line. So, what should you do if you get a bad review or a complaint? First and foremost, be courteous, truthful, and direct in your responses. Managing your Google My Business review page may be a time-consuming task. But, before you feel discouraged, keep in mind that your efforts will eventually pay off.
Add a Shareable Link for Your Profile: To make it easier for clients to submit reviews on your business profile, create a link for them to click. You'll need to give your link a brief name to make it shareable. Customers will be more likely to remember the link if it has a brief name.
7) Post News and Special Offers
Create postings to keep your clients and the rest of your audience up to know about new and enhanced products, services, and deals. Customers are encouraged to take advantage of specials and make purchases via posts with a call-to-action, such as the ones below. To add new posts to your company's profile, follow these steps:
Select the location you want to manage from your Google My Business profile. Select "Posts" from the menu.
Select the sort of post you want to make from the drop-down menu.
Fill in the blanks with your material. Long articles should be avoided because they will quickly lose your audience's interest.
Avoid using slang or obscene phrases, as well as too many punctuations, in your post. Make sure the spelling and formatting are correct. If required, make adjustments. Click on Publish to upload your post.
The posts on Google My Business have a 7-day expiration date. Notwithstanding all of this, managing your online posts might be difficult if you don't have a team to help you often publish. If you find it difficult to write and publish pieces on a weekly basis, you can batch them and schedule them using a Google Business Profile post scheduler.
To assist you to schedule GMB posts to your Google business listing, tools like RecurPost will be a wonderful solution. With such a tool, you will be able to relax and focus on developing marketing strategies for your company. In addition, the entire scheduling and uploading process will be automated, as well as other advantages that will be discussed further below.
8) Add Attributes
Adding attributes to your Google My Business website page is another approach to improve it. Depending on the category you choose for your business, you can choose from various attributes. But what is the purpose of the attribute section? Attributes assist you in describing your company's mission and services in straightforward terms.
For example, if you own a restaurant, you may specify whether you have free Wi-Fi, public restrooms, or kid-friendly services. To add properties to your company profile, follow these steps:
Go to your Google dashboard and select info from the drop-down menu.
Then, under "Add Attributes," select "Edit."
Choose which attributes to include on your company page.
"Apply" should be selected.
9) Use Keywords
Use keywords relating to your business in your Google My Business profile to make it relevant to searches. SEO may appear to be a lot of work, but it pays off long-term. Using phrases relevant to queries on your page will help your target audience locate your company on Google. Also, to create stuff that is useful in general. Don't be too meticulous, though. You don't want your profile to appear cluttered to your audience.
You may scrape Google for keyword suggestions within your niche to help you create relevant and optimized content for your target audience. This method is also a great way to check your competition and get real-time data. Moreover, Google scraping is also a great strategic move when you need to make an ad-hoc change, like when you want to compete for a specific keyword.
Related Article: Google My Business Logo: How To Add, Remove & Optimize?
Why Google My Business is important for your local business?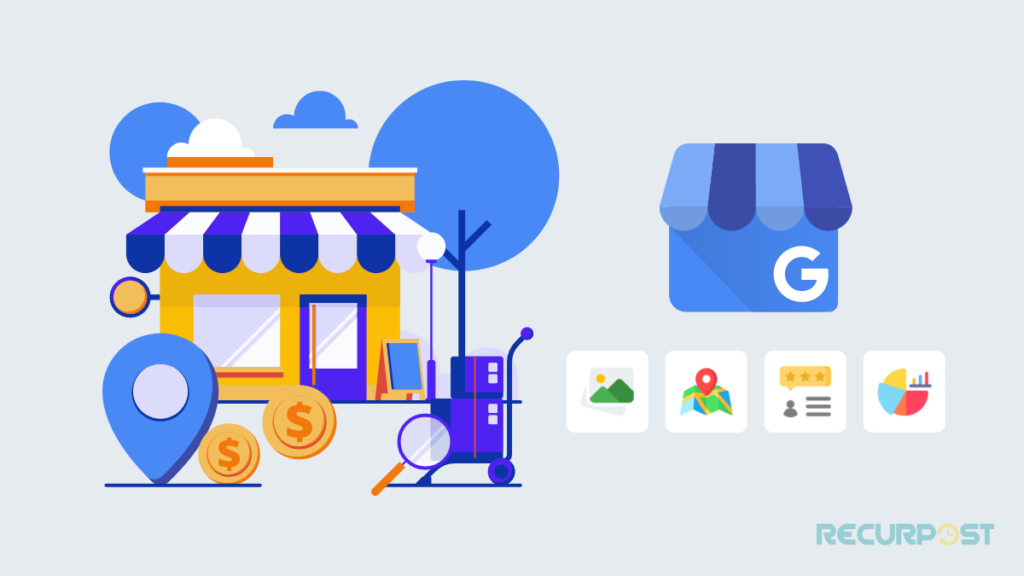 If you have ever been a part of a viral content marketing strategy campaign, you would know it takes a village to create the perfect posts with the best content, graphics, or visuals. The same stands true for Google My Business Profile. We have listed a few reasons why Google Local Business Profile is important for your local business:
Wide Reach
You're probably aware that Google is the most popular search engine on the planet, with over 3.5 billion daily active users. As a result, one of the most practical strategies to establish a strong online presence is to construct a Google My Business website. As a result, your business has a better chance of being noticed by potential clients, thanks to Google's unrivaled reach.
Create Credibility
Many people have faith in Google. Do you have any doubts about a company's legitimacy? Aren't you going to ask Google? As a result, don't be surprised if people use Google to verify your company's legitimacy. Having a Google My Business page helps to persuade consumers that you are a legitimate business with legitimate products and services.
Increase Sales
The purpose of any business is to create a profit and boost sales. With a Google My Business page, you may drive more visitors to your website, engage your audience with a story if you want, and improve sales.
Create Awareness for Your Business
How do you find a plumber in your area if your sink starts to leak? You're probably searching for a "plumber near me" on Google. Unfortunately, that's also how most people will find your company.
With the use of a Google image search, you can keep track of how your photographs are being used in the digital world. In addition, similar photographs can be found using this method. As a result, you can get inspiration for your own photographs by conducting an image search.
Google My Firm gives your business premium search visibility and instantly places it on a map. As a result, people will be able to find your company easily whenever they require the items or services you provide.
Get Customer Reviews
Let's be honest: nothing persuades people like personal recommendations. Customer feedback can have a significant impact on the image of your company. Customers can leave you reviews and star ratings using Google My Business. This type of feedback is an excellent technique to persuade others of the value of your goods or services.
How to manage your Google My Business profile with RecurPost?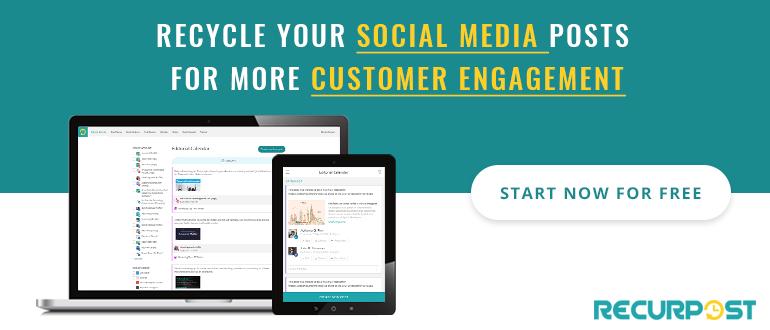 Google My Business is an excellent strategy to boost the visibility of your local listing. They have a number of advantages, including reaching a larger audience, increasing brand awareness, engaging with the audience, alerting people about the newest updates and offers, and improving local search engine optimization.
RecurPost is one of the best free Hootsuite alternatives and Sprout Social alternatives on the market if you have been looking for one. Once you've created and validated your Google Business Profile, you may connect your Google My Business account with RecurPost. Then, rather than managing your Google Business Profile individually, you may manage your social accounts on Google My Business, publish posts, and respond to reviews and queries through your RecurPost dashboard.
This integration allows you to manage Google within your social team like a social platform, ensuring that your messaging is consistent, on-brand, and current. Some of the advantages of using RecurPost to construct a Google My Business profile are listed below:
1) Add CTA to Google Business Profile Post:
You can use the Recurpost Scheduling tool to schedule Google My Business posts with CTAs that include text, photos, and CTA buttons, among other things. Thanks to this functionality, users have had access to a limited number of calls-to-action in Google advertising, asking them to learn more about or contact your company. These buttons can help you increase blog traffic, increase email sign-ups, and promote any deals or coupons for your products and services.
2) Recurring posts
The auto-scheduling or recurring feature of RecurPost allows the same post to be sent out every seven days without your action, keeping your business in the loop. You may set recurring schedules and automate Google my business articles with an automation tool, with many options for how they will repeat, such as only on specified days of the week.
3) One-off Post
One-time posts are those that are only published once on your GMB accounts (not in a recurring manner). You can use RecurPost to post text, images, gifs, and even videos to your social network accounts & make a one-time post from your Dashboard or Queue page. You can also use an image from RecurPost's free stock image library if you don't have any original photographs to share.
4) Design and schedule Posts
RecurPost has a Canva editor, which is a drag-and-drop-based, easy-to-use visual design tool. It allows you to produce eye-catching photos for your Google listing. You may create such photos without leaving RecurPost's dashboard, thanks to Canva's integration. When producing GMB posts, you can also use the stock picture collection. As a result, there's no need to design photos separately in Canva. Instead, everything can be done directly from the dashboard.
Let's conclude by saying that optimizing & create a Google My Business profile will be the best thing ever done for better search visibility on relevant queries by motivated customers near you.
Platforms supported by RecurPost other than GMB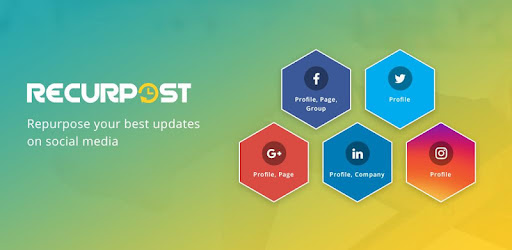 RecurPost allows you to turn your company's ambitious goals into impressive accomplishments. Using the tool, you can create content and schedule in advance without worrying about upcoming holidays.
You can schedule Facebook posts on your profiles, groups, and pages and engage your audience by creating entertaining content. It allows you to schedule Instagram posts on your personal and business profiles for sharing images, stories, and reels that talk about your customer success stories.
RecurPost lets you schedule tweets at the best time by keeping in mind Twitter norms. You can also schedule LinkedIn posts on personal and business pages. RecurPost is also an excellent Pinterest scheduler for taking advantage of the visual platform.
Conclusion
These are just some of the ways you can optimize your Google My Business profile and, in the process, increase your exposure and influence in your local market. Although the optimization process (as noted above) isn't rocket science, it can be complicated and confusing, especially if it is your first go. There is no doubt that there are more chances on the internet every second. Therefore, you need a dependable source to assist you to succeed. We are here to answer one such most-asked question- How to delete Google My Business Account?
Through your Google business profile, you can maximize your online presence, attract more customers, and engage with your existing customers through a steady flow of reviews. Sounds too complicated? We have you covered.
At RecurPost, we help businesses drive engagement and customer loyalty through recurring posts. We allow you to schedule GMB posts in advance and on multiple other social media platforms from a single dashboard. As a result, we can help you boost your business's online rankings and get you to the spot you deserve.
Meanwhile, you should check out the services offered by RecurPost for scheduled GMB posts. Check out the RecurPost pricing plans today and sign-up for the 14-day free trial you get along with it.
Did you find the strategies mentioned in this article helpful? Then, do let us know in the comment section below.
Frequently Asked Question
1) Is google business profile free?
Yes, you can create Google free business profile. Create your profile at no cost, and you can manage your business from Google Search and Maps to start reaching more customers.
2) Can you change your business name on google?
Yes, you will need to have the right level of authority. Only the owner of the page and the manager can edit primary business information, including changing the business's name. You can even edit the business name after your GMB age has been verified, though you will have to go through another verification process if you do.
3) How to use Google My Business for local marketing?
Few pointers to using google business profile for the local market:
– Claim your Business Profile.
– Complete every section of your Google My Business account.
– Be meticulous with contact information.
– Select primary and secondary categories.
– Mark off applicable attributes.
– Write a complete "from the business" description.
4) Why google business profile is important?
With Google Business Profile, you can manage your company's appearance on Google search results. For instance, it ensures that customers acquire relevant information about your company when they reach your business on Google or search for terms related to your products or services. 
5) How do I get more customers on Google my business?
Ways To Bring More Customers With a Google My Business Listing:
– Become more visible online, aka rank better in search results.
– Increase trust and credibility with customers.
– Show customer reviews.
– Improve discoverability/visibility.
– Keep customers quickly and easily informed.
– Be discoverable on local searches.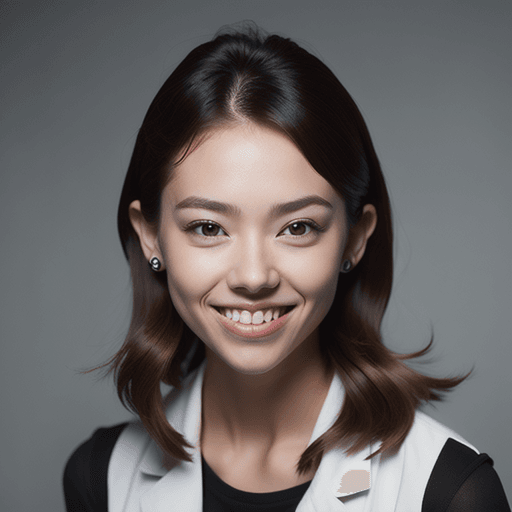 Debbie Moran is a Digital marketing strategist with 5+ years of experience producing advertising for brands and helping leaders showcase their brand to the correct audience. She has been a part of RecurPost since 2019 and handles all the activities required to grow our brand's online presence.