Eating food is a necessity but eating tasty food is a compulsion! Similarly, marketing for restaurants is a compulsion for every restaurant owner.
Nowadays, each and every one of us is a foodie (deep inside our hearts), everyone loves to try and eat new cuisines every now and then. This is the reason why Restaurant owners like you are serving mind-blowing delicacies to the foodies out there.
But as a restaurant owner, we know that you're faced with the daunting task of bringing in new customers to your restaurant.
How can your restaurant stand-out in the increasing competition in the industry?
Is your restaurant being overlooked?
Are you planning for a grand opening for your restaurant?
Is the daily footfall less than your expectations?
If you're faced with any of the questions above, it is time for you to create a master marketing plan for Facebook. This guide will also help you with marketing for restaurants and cafes.
Have you noticed people sharing those scrumptious pictures of their food on social media?
That picture definitely brings an instant craving in your belly.
Undoubtedly, word-of-mouth is the best source of marketing, but when we combine word-of-mouth with Facebook, its impact on your restaurant marketing and consequently your business is unbelievable.
It all begins with creating a buzz on Facebook about your restaurant's cuisine, culture, and community.
Your social media manager should also have a strategy in place for interacting with the audience on Facebook.
71% of customers are likely to recommend a company that responds to them quickly on social media.
People now trust social media more, they seek for approvals of people via social media. 99% of Gen Z and Millennials rely on social media and online reviews while selecting a restaurant.
Reaching your audience at the right time at the right place is very important and Facebook marketing will help you do that.
Here is a foolproof plan for Facebook Marketing for restaurants
Start with your audience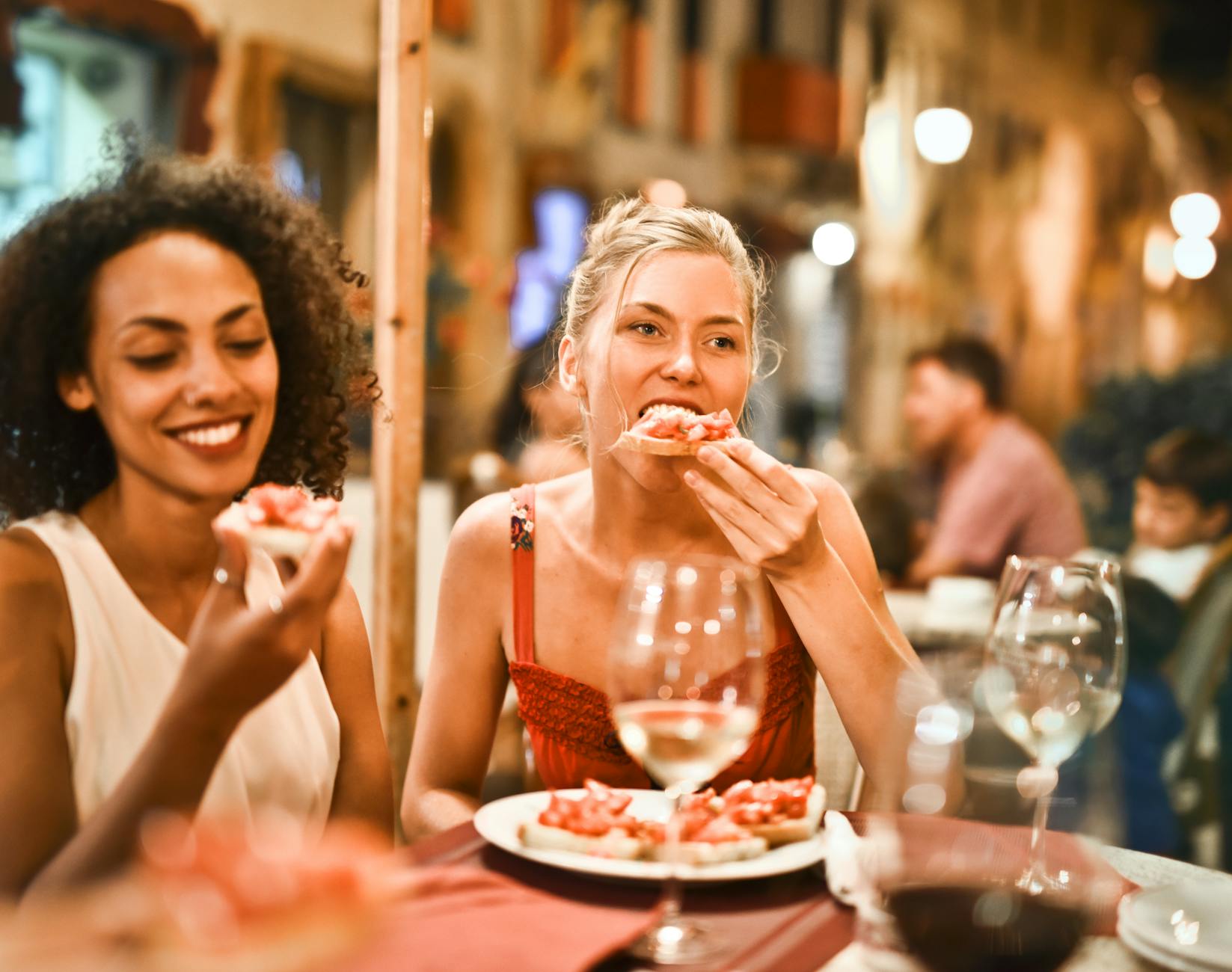 What is your niche? What are your ideal customers?
Answering these questions before you start thinking about marketing for your restaurant or cafe.
Use the most-favored method of creating buyer personas or take surveys of your existing restaurant visitors to understand their behavior, demographics, and lifestyle pattern.
By understanding your audience, you're at an advantage since you know how they'll react to your content.
A new term that is floating around is the Warm Audience.
Wondering what is a warm audience?
A warm audience is a group of people who have previously interacted with your Facebook page, commented on the stories or posts but haven't visited your restaurant.
As a marketer, it is important for you to convert these warm audiences into your walk-in customers by engaging in discount policies, offer marketing or free giveaways.
After understanding your audience in & out – you're in a better position to create loyalists for your restaurant – who can become your free brand ambassadors. We just need to market your restaurant or cafe to them effectively.
Create interesting and unique marketing campaigns
The secret to your success on Facebook lies in the creativity of your campaigns.
Here are some points that you should take care of while ideating campaigns for your restaurant's Facebook page: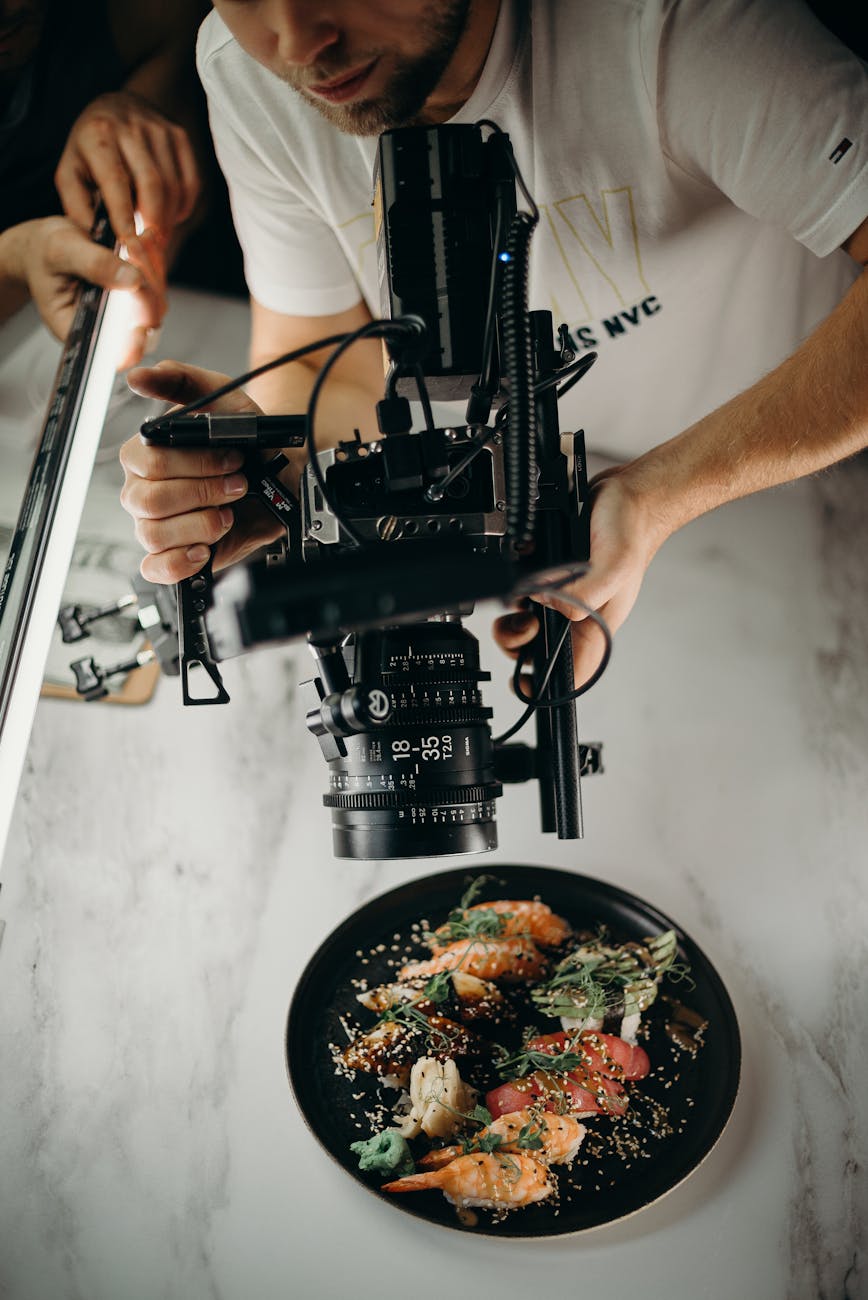 Use Foodgasm-ic pictures

Marketing for your restaurant or cafe starts with pictures that make your audience hungry. For that, it is a known fact that people can't resist good-looking food pictures.

Imagine yourself sitting at your house in the evening going through your Facebook feed, you suddenly come across this amazing Truffle from a brand new outlet recently opened up across the street near your house.

You're hungry, and in no mood to cook food for yourself – your first subconscious act will be to share that picture with your friends and bingo 30-minutes later, you find yourself at that very restaurant satisfying your Facebook-inspired craving.

Pro-tip: Make sure you hire a professional photographer to click lip-smacking pictures of the food on your menu.
Lure your audience with offers

By keeping regular offers/discounts on your food menu, you're providing your audience with a reason to celebrate at your restaurant.

Don't tell me you haven't fallen in the trap of discounts.
People want you to provide them with a reason to eat-out, discounts/offers will just do that.

Be careful with discounts though. If you become a brand known for discounts, people won't come to your without those coupons. No matter how much money you put into marketing your restaurant or cafe, but if your brand is ruined marketing can't help much.
Make use of holidays

Post interesting content during the holiday season. It is during these periods that people want to indulge in some extra luxury.
Run a Loyalty Program

Most restaurateurs believe that a major chunk of their business is generated from repeat customers.

It is a must for every restaurant to have a rewarding loyalty program for its customers – that rewards them with free dishes or cashback offers for being loyal to your restaurant. The point is making the loyalty component high enough to ensure a higher number of return visits.

Make loyalty points a part of marketing for your restaurant or cafe and see those people coming back to you. The more they come, the more they want to come.
Run online contests

Use online contests like '#tag this picture & get a free mocktail' or 'share with a friend & tag us to get 10% off'

Such things work, these things won't cost you much and will generate huge profits for you.

Engage with your followers
You can get the most out of your Facebook marketing by talking to your audience.
Engaging with people on Facebook will generate walk-ins to your restaurant (which your primary motive).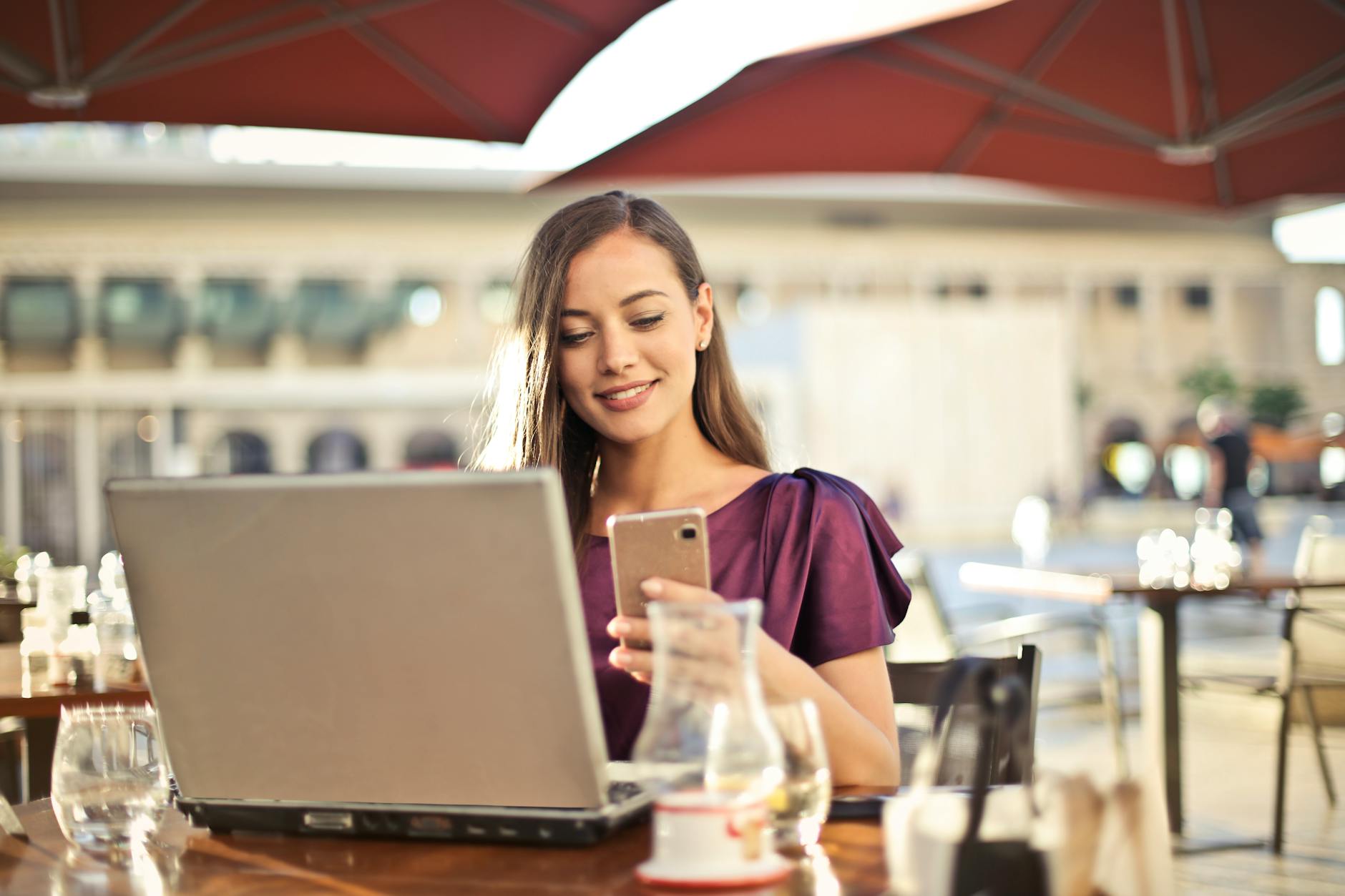 Ask interesting questions to your audience. Use Facebook stories to ask engaging questions related to cuisine, food, culture, or your audience's experience.
Respond to the audience's feedback (even if it is negative). It is important to appreciate your audience for taking the time to review your service on Facebook.
Offer something different – Share recipes
This one of the most innovative ideas that every restaurant marketer should follow.
You know why people come to you. Because they can't cook those dishes at home. What if we tell you that sharing recipes a part of your marketing for restaurants?
By sharing a couple of recipes from your menu, you will create a personal relationship with your audience online.
They will love it when they will find the recipes for their favorite dishes from your menu.
You can also give them some tips on the problems which they face in their daily routine.
These tips will make the audience feel that you are concerned about them. You can even share the videos from your kitchen & chef explaining the recipe.
You can always ask your audience for a picture of their own version of the dish and share it on Facebook.
Marketing for restaurants using Facebook ads
Marketing for restaurants and cafes is not complete without paid ads. Ads are a great way to reach out to your potential audience at a fraction of the cost of billboards or Newspaper Ads.
Facebook ads have the most astounding reach when it comes to online advertising.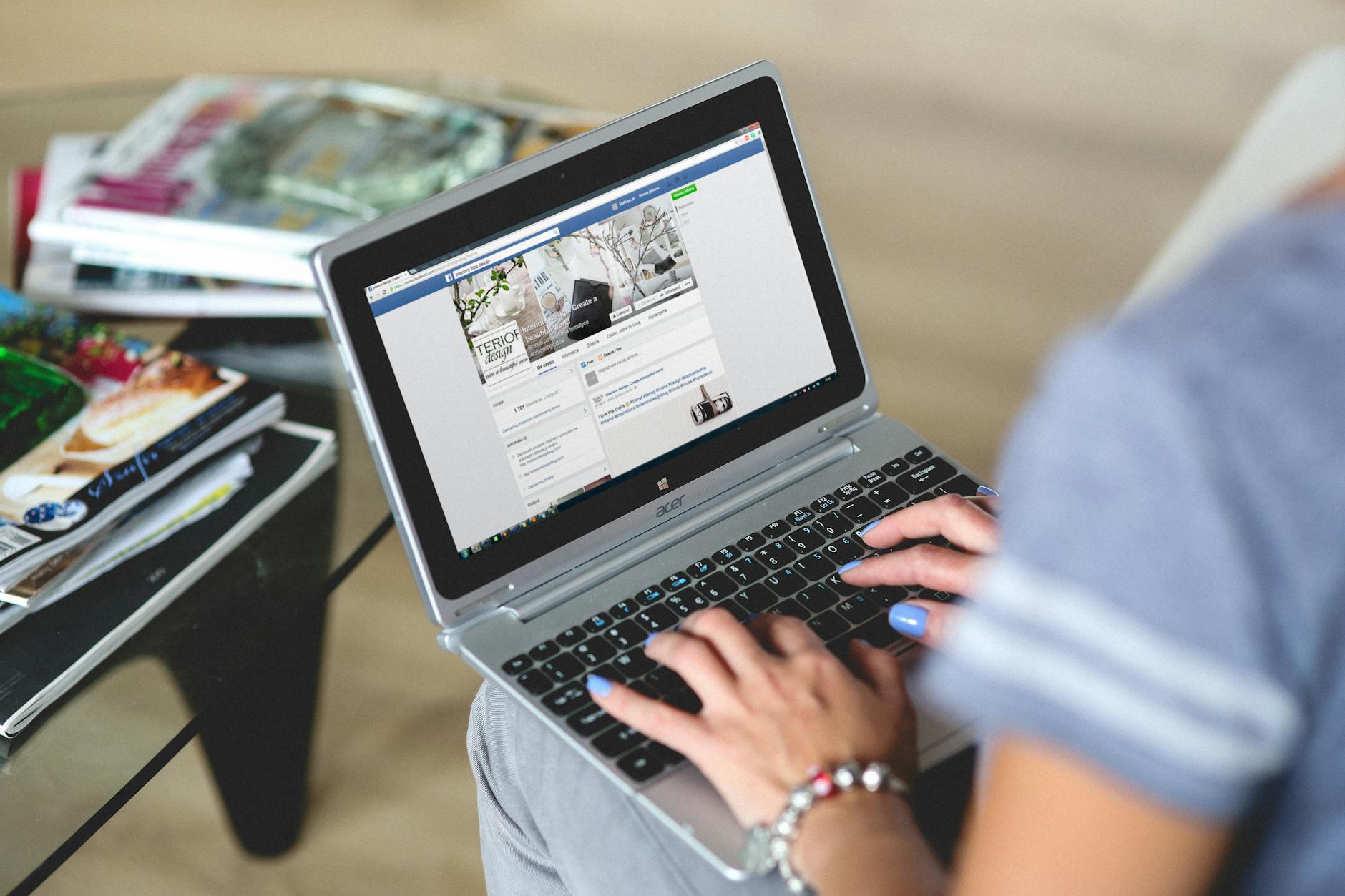 Before starting with your ad, you need to finalize your goal/objective for opting for Facebook Advertising.
Do you want more traffic on your page?
Do you want people to engage with your post?
Or do you want more leads for your restaurant?
After deciding a goal for your Facebook Ad, next you need to work on selecting the audience. Select an audience for your ad campaign by considering the demographics, interests, and behaviors.
You can also consider the use of a custom audience by uploading the database of your regular offline customers.
While creating your audience, you can target your ads to be seen to the people belonging to a particular location or people whom you would like to be your future customers.
Don't think much, attract new audiences to your Restaurant Facebook page with Facebook Ads.
Plan in Advance and Schedule posts
Social media marketing is a full-time job, you need to constantly make efforts to connect and interact with your audience.
You need to plan your social media campaign in advance so that you can schedule them. Marketing for restaurants and cafes depend a lot on the management of the social media campaign. A well planned and executed campaign will bring you new leads and an unplanned campaign will result in lost money.
Scheduling your posts will lessen your task and make your work easier.
You can schedule the post on facebook or you can use RecurPost which will help you to automatically post at the right time.
Marketing for restaurant events on Facebook
Every restaurant organizes events. To promote your event to a wider audience, you should be promoting it through Facebook by creating an event page and inviting your friends and customers to attend the event.
Regular gigs, musical nights at your bar, or those Easter Day Celebrations, these things need to be showcased on your Facebook page and stories.
It provides a chance to show your restaurant's culture, vibe, and feel.
Go live on Facebook
Yes, you heard me right, go live on Facebook.
Facebook's live feature has an astounding reach and it lets you interact with your audience in real-time. By going live – you're providing your users an opportunity to experience the restaurant or get to know about you instantly.
You can broadcast a lot of things by going live.
You can go live when the chef is cooking or when a great event is taking place at your restaurant.
You can answer people's questions, get answers to your questions. It will be fun for you & your audience.
Don't miss the opportunity!
Being omnipresent in the highly competitive restaurant industry is of utmost importance to restaurant marketers today.
Facebook has the highest number of users when compared to any social media platform. It is imperative to have a foolproof plan of marketing for restaurants for Facebook.
I am sure this simple plan for facebook marketing for restaurant would be a great help to you.
Grab the eye-balls on Facebook by creating outstanding content if you don't want to lose your customers to your competitor.
Get started and build some loyal fans for your restaurant on Facebook!