Do you remember a time when there was no such thing as social media?
Yes, the good old days of actually having to go out and meet people to connect with them.
'Friends, millennials, and countrymen, lend me your eyes. I am NOT here to bury social media, but to praise it.' Hate it or love it, social media is here to stay. And for all the right reasons.
We often come across articles on- how social media is an evil of modern times and how it is used to create a false existence. With time, it has become trendy to talk against social media and pretend that we love a world without it. But if you were to jump off this bandwagon, you would certainly appreciate its existence and praise what wonders it has done for our society. On an individual level, it has connected people in unbelievable ways, and when it comes to businesses or brands, this ruler of the modern world has left all of us in awe. Brands & businesses use social media scheduler to upgrade their games day by day.
To advocate my point and to bring social media to the pedestal it deserves, allow me to talk about a few individuals who are nailing it in the real world using the most appropriate weapon of the present time- Social Media Marketing.
Gary Vaynerchuk
A highly celebrated internet star and an arbiter of taste; He has made an impressive mark in today's world and leveraged the internet in more ways than one. Famously known as Gary V, he is highly acclaimed for his work in digital marketing and social media.
Trying to promote his family wine business, he started Wine Library TV, a daily webcast in 2006 and measuring its success he discovered his calling and planned to start his social media focused digital ad agency– VaynerMedia.
He himself said in an interview, "There was no way I was building something from $3 million to $60 million in a heartbeat without the Internet or the website."
Gary was not the only tech-oriented but was also consistent, especially on Twitter and has a current follower base of 1.7 million. With a current Net Worth of $160 million, this man owes his success to social media.
Lilly Singh
The 'Superwoman' of the internet; she has tasted, breathed and gulped success. Singh started her youtube channel as a way of coming out of depression and now her channel has almost 14 million subscribers and her Instagram handle boasts of a 7.4 Million follower base. She carved her way from 'a nobody to a somebody' through Social media managers and became an example of how nothing can stop a person filled with true dedication and will to do something.
Brought up in a traditional Sikh family, our IISuperwomanII was literally granted just a year by her parents to try her luck. Nothing could stop this woman and she hustled for that one year and proved not only to her parents but the entire world that she is here to stay.
She is a Youtube sensation and runs two channels 'IISuperwomanII,' and 'SuperwomanVlogs' and her book, 'How to Be a Bawse' became a bestseller in no time.
Lilly was the 10th best-paid YouTube star of 2017.
Huda Kattan
Ever come across Huda Beauty products and wondered how and when this brand became so famous?
Social Media is the answer. Using social media scheduler is a great idea for posting on multiple social networks. RecurPost is an excellent social media bulk scheduling tool and is the best of free hootsuite alternatives and later alternatives.
Huda Kattan worked as a makeup artist for Revlon and, after being advised by her sister, started writing a beauty-related WordPress blog. And before everyone knew it, she founded a cosmetic line- Huda Beauty (the same name as her blog). And there was no looking back after that.
Today, she has a follower base of 25.5 million on Instagram, and her cosmetic line is the talk of the town all around the globe.
From a makeup artist to a brand, this woman is now a role model for thousands of young girls, and all of this began with a mere WordPress blog.
Jay Shetty
Once a monk and now an award-winning host, storyteller and viral content creator, this man has lived the best of both worlds.
The chances of one not coming across his amazing videos are almost negligible, where he shares wisdom of changing your identity and improve sales with the right attitude. Shetty was named in the Forbes 30 Under 30, for being a game-changer and influencer in the world of Media and has been invited to speak for companies like Google, Facebook, Microsoft, L'Oreal, Coca-Cola, HSBC, EY, and Accenture.
Jay aims at "making wisdom go viral" and his inspirational content has got thousands of people out of depression.
Jay has 13 Million followers in just two years of him actually becoming active on social media. I will leave it to guesswork where this hazel-grey eyed man will be in years to come.
Kylie Jenner
It is almost unbelievable and astonishing to see a 20-year-old with such fame. Kylie didn't exactly start from a humble beginning but how she worked her way to the top is commendable. Say what you may about the controversies and her famous-not-so-famous family, the fact that she has now reached an almost insane level of online fame is undebatable.
Kylie made it to the Forbes Celebrity 100 list in 2017, which calculates the 100 highest-paid celebrities of the previous 12 months, after earning approximately US$41,000,000; making her the youngest person on the list at 19 years of age. Kylie is the poster child of social media and is the seventh most followed personality on Instagram.
Need I say more?
From getting themselves out of depression to helping the world become a better place to live in, these social media enthusiasts have done it all.
Social media design has helped people reach such heights of fame that they would have never imagined themselves. If they can do it, you can do it too.
Suppose you are trying to make your business or yourself famous on the internet. In that case, the main ingredient of your recipe should be consistency, followed by will and hard work, where you can use social media bulk scheduling to make your brand or your business stand out in social media.
How RecurPost helps in promoting your brand on social media platforms
RecurPost assists you in building your brand presence on major platforms by creating content once and posting in advance. You can schedule Facebook posts on your profiles, groups, and business pages.
To start posting images, stories, and reels, you can schedule Instagram posts on personal and business profiles that discuss business achievements and customer success.
Schedule tweets using RecurPost for conversing with people related to your business and organically building your Twitter community. To expand your brand reach worldwide, you can schedule LinkedIn posts on your personal and business pages.
Images are more appealing when you want to display your products or communicate about your services. RecurPost helps you by being an excellent Pinterest scheduler for promoting your business on a visual platform.
At RecurPost, we help our clients to schedule Google business Profile posts with a call to action of your choice to improve your ranking on SERP.
Agreed that social media is a double-edged sword, but any other form of marketing can never achieve what it can do for you and your brand.
P.S. You must pay close attention to your blogging tools if you are serious about remaining in the blogging game and earning more money. We offer something for you that will simplify your job because blogging requires a lot of hard work and is not easy.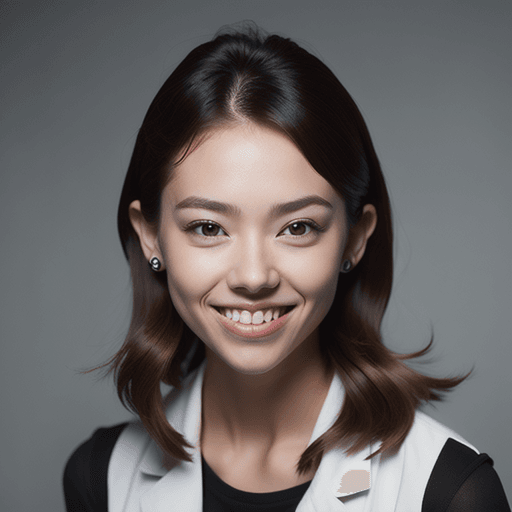 Debbie Moran is a Digital marketing strategist with 5+ years of experience producing advertising for brands and helping leaders showcase their brand to the correct audience. She has been a part of RecurPost since 2019 and handles all the activities required to grow our brand's online presence.