Why is RecurPost one of the best HeyOrca Alternatives?
RecurPost or HeyOrca: which of these social media scheduling tools is the best? The best social media management software solution is what today's businesses are looking for in order to stay competitive, but choosing one may be quite difficult when there are so many features, pricing options, and other factors to take into account. In the same way that HeyOrca does, RecurPost lets you schedule posts to Facebook, Instagram, and Google My Business. But RecurPost is a superior choice among HeyOrca alternatives, offering a number of important advantages.
Here, we'll examine all the features offered by both RecurPost and HeyOrca so you can choose which is ideal for your company.
Comparing RecurPost as the Best Of HeyOrca Alternatives
In addition to supporting the various social media networks accessible on both social media schedulers, RecurPost enables you to post on personal Instagram profiles, Facebook accounts & Facebook Groups.
You may publish and schedule material in bulk on several social media networks with the help of both RecurPost and HeyOrca.
Bulk Import Through CSV Files
Using a CSV or excel file, you can import content into RecurPost in bulk. HeyOrca does not offer this feature, makes it the best class of HeyOrca alternatives.
You may create social media reports using RecurPost and download them including the logo of your choice. When it comes to reporting to clients and teams, this is quite helpful.
Evergreen Content Libraries
By creating recurring schedules on RecurPost, you can give your updates fresh life and increase their exposure while maximizing your return on investment. HeyOrca lacks this feature which again makes RecurPost one of the best HeyOrca alternatives.
RecurPost offers live chat support, making it the best among HeyOrca alternatives.
You cannot post the same tweet more than once on Twitter. RecurPost is the most effective among alternatives to HeyOrca since it generates variations of the same tweet.
It's a good idea to provide brief links when posting on social media. While HeyOrca does not offer this functionality, you may shorten the URL using a Google link shortener or connect to your Bitly account using RecurPost.
Import Content from Other Tools
RecurPost seamlessly lets you migrate content from another tool when you choose to switch so all your content is good for you to use again.
Utilizing Canva, RecurPost enables you to design, modify, and publish visuals, as well as schedule them within the site itself. This feature is not available on websites like HeyOrca.
By simply including the RSS link, you may use material produced on another website to create a number of blogs and articles for your social network.
You may utilise RecurPost to provide shortcuts for frequently used information in your social media captions, such as a phone number, address, email address, or call to action (CTA).
With bulk scheduling through CSV, you may bulk import content as a CSV file, which is then broken up into separate data segments that are prepared for publication.
RecurPost and HeyOrca both have a mobile application that can be used to schedule and manage posts while on the move.
With RecurPost's content validation, you can maintain your standards of excellence. Just decide whether to accept or reject an update based on your priorities.
You can keep track of all of your messages, mentions, and notifications with RecurPost's social inbox, and you can participate in discussions without ever leaving the dashboard.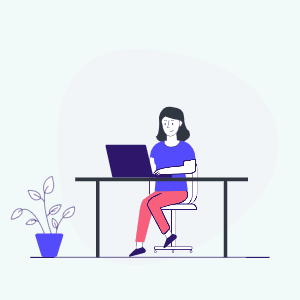 Looking for a trustworthy HeyOrca substitute?
 Try out the best social media scheduler around.
Why should you select RecurPost among HeyOrca alternatives?
RecurPost offers all of HeyOrca's capability in addition to a number of other elements that are crucial for a more robust social media presence and effective administration. Support for additional social media platforms is a noteworthy advantage. RecurPost permits scheduling posts on Facebook profiles and personal Instagram profiles as well as composing tweet variations, but HeyOrca does not allow publishing on Facebook profiles, Facebook groups, and personal Instagram profiles.
RecurPost also gives you a lot more options for what you can do with your material, including the most crucial one: effectively classify it.
You may create both evergreen and one-time content libraries using RecurPost. One-time use libraries can be campaign or event-specific libraries that are only intended to be used for the time being or for the specific event, whereas evergreen libraries allow you to store information that you desire to recycle or repost repeatedly throughout time.
Through RecurPost's content approval tool, you can also keep an eye on the calibre of your material and, if necessary, suspend and subsequently continue an account with better planning. Additionally, the ability to delegate a task for review or execution to any team member or customer makes team collaboration with RecurPost much simpler.
When necessary, RecurPost additionally provides a 30-minute demo session and live chat assistance 24 hours a day.
RecurPost offers budget-friendly plans for everyone from small businesses to large enterprises.


Get More Features for Less
RecurPost offers 24*7 customer support for users on all plans. Our live chat service makes sure you get assistance whenever needed.
How is RecurPost an Ideal choice of Heyorca alternatives?
Affordable Prices
One of the most affordable social media scheduling tools available, RecurPost offers significantly more affordable subscriptions than HeyOrca. Since HeyOrca's subscriptions start at $35 per month and have few capabilities, most businesses don't use it as their primary social media scheduler. RecurPost offers plans starting at just $12.50, and with the many features it offers, it is well worth every penny. Additionally, you get two additional months for free with an annual membership! Is there a more affordable option than that?
Outstanding Customer Support
RecurPost provides a range of options for delivering solutions to your problems. You may get live chat assistance to solve any of your problems. Send us an email with your concerns, and we'll get back to you straight away. When you first sign up for RecurPost, you may schedule a meeting with a support representative to learn all there is to know about using the service. Additionally, you may always consult our knowledge base, which has complete instructions on how to utilise various functions.
Unique Ideal Time To Publish
RecurPost analyses the interaction on your social networks as you routinely arrange and post content. Then, when you plan Instagram posts, schedule Google My Business posts, or use RecurPost as a Pinterest scheduler, it gives you advice on the best time to post based on the interaction received on various posts. Isn't that a characteristic that is priceless?
Posting Evergreen Content
The ability to create evergreen content libraries with recurring/repetitive schedules is an intriguing feature offered by RecurPost. A endless quantity of content may be added and evergreen libraries can be created. All of the library's content will start publishing after it has been scheduled in its entirety, according to your schedules. RecurPost will restart from the first after all of them have been uploaded. In this way, you can guarantee that your material is used to the fullest extent possible and that your social media presence never wanes while your content continues to draw in new visitors time and time again.
Bulk Scheduling via CSV
Because RecurPost strives to make your work as easy as possible, you may mass import material from excel or CSV files without first organising the essential data. Each piece of data is taken by RecurPost, which then creates original material for publishing. The user may then review the draught posts and approve them if they meet his criteria, or RecurPost can schedule them right away. Social media bulk scheduling is a boon for quick content since it eliminates a lot of tedious individual sorting and preparation labour.
RSS Feed
With the help of RecurPost, you can have material from your favourite websites and creators show in your feed as updates for approval. You may then accept or ignore information based on how relevant and interesting it is to you and how you want to share it with your audience. It is possible to schedule content for posting once it has been approved. With just a few clicks, there is a very simple and painless approach to incorporate other material that can be useful to your readers.
Import Data from other Tools
RecurPost guarantees that the transfer process is seamless and enables an effective handover by easily importing all of your data, so if you have chosen to migrate from HeyOrca or any of the applications like HeyOrca now available, you do not need to worry about your prior data. All of your prior work, information, and posts can be quickly imported using RecurPost and saved in your content library so that you may utilize or reuse your material later on when scheduling future posts.
Analytics & White Label Reports
See the results of your labour in developing and scheduling blog posts with advanced analytics and automatically generated white label reports that are ready representation of your performance across all social media platforms as a catalogued visual analysis to present to your potential clients and respective stakeholders for each client and company separately. RecurPost delivers reports that are simple to interpret, in contrast to the complicated and challenging nature of most white label reports.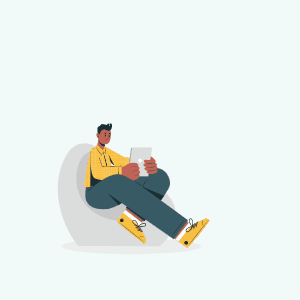 Gain some practical scheduling experience!
Check out the benefits of the finest social media scheduler.
Still not convinced by RecurPost's advantages? Look around the Social Inbox!
The Social Inbox with RecurPost is the icing on the cake and a vital complement to all of the other amazing features discussed above.
What could be easier than having messages and comments from all of your social media networks in one location? The time-consuming and usually overlooked process of reading and responding to social media comments and messages can result in an unpleasant experience for the user when they don't hear back from someone or have to wait too long for them to do so.
Internal team communication will have an impact on how your team responds to customer questions expressed on social media. With the help of the social inbox, you can enhance team collaboration and provide better customer support. All of this will eventually result in the development of more active communities. RecurPost's social inbox will prove to be of the utmost use, especially if you own a small business, an online store, or an agency that looks after customers' social media accounts.
Manage notifications from Facebook pages, Twitter, LinkedIn pages, Instagram business accounts, and Google My Business profiles.

The first social media planner that provide Google Business Profile ratings in Social Inbox feature. You may see them in your Inbox and reply straight away.

Alerts can be sent to the team for evaluation.

By providing labels, you may classify alerts.

Alerts may be sorted and filtered by time and favourites.

Ban or unblock users and follow or unfollow persons directly from your Social Inbox.

You may contribute posts or comments to RecurPost's libraries directly from the Social Inbox.

View and manage your direct messages, mentions, and comments on Twitter (DMs).

You may read comment notifications for LinkedIn business pages and Instagram business profiles, reply to them, or delete, review, add to a library, or delegate them to other people.

Control all Facebook page messages, reviews, comments, and fan updates.
Social Media Platforms Supported by RecurPost - The most Efficient HeyOrca Alternatives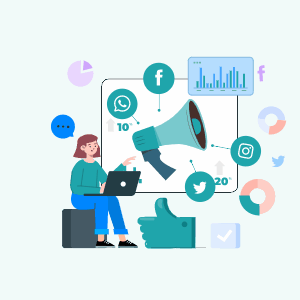 Let's start automating social media!
Find out what the finest social media scheduler has to offer.
Check How RecurPost Compares with More Social Media Management Tools
RecurPost stands tall as the best social media management tool among a lot of others available out there. Here are some tools that RecurPost outperforms.
One of the finest Loomly alternatives to seek would be RecurPost. It provides a valuable bunch of features.
A Statusbrew alternative that does it all but better? It is RecurPost! Go for extensive plans to enjoy great features.
FrequentlyAsked Questions