Is Pinterest for business really a thing or is it only used for saving ideas for the team or building a wishlist? I am telling you, it can be used for better things in life.
Today Pinterest is not only about exploring ideas or creating a fantasy world for yourself.
Pinterest is the go-to platform for leading businesses, individuals, groups, and even politicians to grow their influence on digital media.
Pinterest is a social media platform that allows users to share and discover new interests (visually) by pinning images or videos to their own or others' boards.
In the blog by RecurPost, a social media scheduler, which also supports being an excellent Pinterest scheduler, we cover basic aspects related to Pinterest and its place in a brand's social media marketing strategy.
What is Pinterest marketing?
Pinterest is the world's largest visual discovery platform.
Pinterest Marketing involves using various tools offered by Pinterest to promote your product or service on the platform.
It is all about making your content viral by creating carefully curated posts (that stands high chance to be pinned by maximum people).
All your activities on Pinterest to increase your brand's reach on the platform.
What strategies can you use to improve your Pinterest Marketing?
Be selective in your content
Your content is what will drive traffic and increase your brand's reach ultimately.
Pinterest rewards active contributors very well. To get into the list of top contributors, it is important that you have a content plan in place.
While planning the content, you need to keep to be very careful with the choice of topics or ideas for your content. You can also learn how to create Pinterest images in a way that will enhance the look of your feed and drive traffic.
One good thing with Pinterest is, along with developing new content, you can share other people's content also if you think it would interest your followers.
Win the hearts of your target audience by planning, creating, and curating the most valuable content for your brand's audience.
Manage your keywords
We all know that keywords are a very important part of everything that happens in online marketing.
However, it is essential to understand how you should be using the keywords for each platform.
Pinterest is not like other social media platforms – you need to pick the words that best describe your pins and describe your keywords in a couple of sentences as well.
Make sure your choice of words matches the thoughts of your potential traffic.
Choose the keywords wisely, they may be less in number but they should be relatable.
Make video pins
Make simple videos using video-making apps like Animoto.
You may also opt to film a video for this purpose.
While creating the video pin, it is not wise to provide all the information in the video itself.
There has to be a CTA at the end of the video that would redirect your audience to the desired location on the web (landing page or website).
Choice of hashtags
Hashtags are not new; we have highlighted their importance in many of our previous posts. You can use Hashtags to make your brand stand out but make sure don't get into Facebook jail.
In 2020, Hashtags became equally important on Pinterest. While knowing how does Pinterest work for Business Marketing, use 2-5 relevant hashtags. Avoid using too many or too long hashtags, as they might seem like spam.
Make the pins mobile friendly
It is well-known that most of the people use Pinterest on mobile and not on their desktop.
So, it is important that your pin should look good on the mobile phone as well.
Ensure you optimize your pins effectively for mobile phones.
Be regular
Pinterest loves fresh pins and sometimes also favorites them. Create new pins regularly.
You can do this by saving new content to Pinterest once it is created.
For convenience, create and schedule pins for your best-performing boards. 
Also, keep track of pins that are getting engagement and which are not. So, you can make modifications to the ones not reaching the right audience.
Analyze the performance and derive the results
Pinterest has its own analytics to understand the performance and to know what is working to increase the traffic on the site. Try to upload in bulk with a unique feature such as social media bulk scheduling.
It might take some time to increase the traffic, but gradually, the pins should work to enhance the brand's image.
Most people know that Pinterest is the new trend of 2020, but there are certain things that can differentiate you from others and offer better results.
Do's and Dont's for Pinterest Marketing
Make the pins more relatable and focus on the emotional aspect. Focus on major two aspects i.e. Inspirational and Informational. This is because Pinterest is a platform for consuming content that is relatable.
Keep the board highly organized. You should update your board with appropriate titles, keywords, effective graphics, and content.
Pinterest has a limit of 500 boards. Utilize this limit and create as many relatable boards you can to group the data effectively.
Maintain the size of posts according to that of Pinterest. The optimal size for pins is 600 x 900 (or any 2:3 ratio).
Include the pins in your blogs, so that user can reach to your pins from the blogs and vice versa. Also, at the end of every post, do include a high-quality pin and give the option to share via Pinterest.
Send board requests every month to expand the reach of your pins.
Manually pin the posts to your board on a regular basis.
How to use Pinterest for Business?
There are certain strategies that can help in actually leveraging your business through Pinterest Marketing for book promotion or any other promoting stuff. Along with these, learn how to post on Pinterest to create viral pins. Let us have a look at a few of those:
Involve your customers
Use the content that includes the actual incidents or events with your customers (with their permission). This will build more trust and enable other potential customers to picture themselves using your products or services.
Tool for Consumer Behavior Research
Pinterest has a unique feature of dividing the pins into different boards as per the user's interest.
You can use this feature to study the choice of consumers.
By separating your boards according to your fans' desires, you'll be able to help people seeking a specific interest more quickly.
Infographics and details rule on Pinterest
Imagine yourself as a user and anticipate questions you will have while searching on Pinterest.
Create boards and pins which can answer such questions, engage more people and create more traffic.
Design easy-to-understand infographics using Canva or Venngage.
Make sure you cover the relevant keywords through your posts.
It is important to conduct proper keyword research on Pinterest, ideally before building your boards.
Read More: How To Post on Pinterest?
Connect pins to your website
It is highly advisable that your pins should look similar to your images on the website.
The user should be able to connect once they visit your website through the pins on Pinterest. There should be a similar look.
Use proper CTAs
The most effective way to enhance your sales is that the user should be easily able to purchase your product or take a key action through Pinterest.
The clicks on the pins should easily direct the customer to the website where they can purchase the product or make the desired action.
Luckily, the platform makes this really easy for brands to set up and feature prominently on their profiles.
Plan the timing of your campaigns
Little research on the behavior of the consumer, as to when maximum people search on Pinterest or when are they mostly online, can help in increasing the traffic.
Luckily in the case of Pinterest, they release annual 'Seasonal Insights,' which helps in the process of research and make some guesswork.
Seasonal Insight is a report that contains more than a dozen specific moments that take place throughout the year.
Enhance the quality of boards
Pin the posts from within the Pinterest to make your brand look more authoritative.
Choose the best content from inside the Pinterest and repin them on your board to curate content for your audience.
Measure the performance
In due intervals, gain insights regarding the performance and engagements of the boards and pins.
Find out the profitable pins and base the future strategies on the same. See which Pins have the highest click-through rate.
Use this information to plan your future content and curation strategy.
Pay attention to Visuals
Above all, remember that Pinterest is a visual search engine.
If your current images aren't inspiring users to engage with your profile or products, reconsider your approach.
Also, Pinterest uses several ways to figure out what the image is about and groups them accordingly.
So make sure your images match the hashtags, keywords, and descriptions used by you.
Repeat your Pins
Pinning something once and forgetting it will not bring great results. Persistence and consistency are the names of the game. If sharing a blog post once brings you 1000 visits, then sharing it 10 times can easily generate 5000 visits. There is no reason not to keep sharing it.
Tools like RecurPost can help you generate traffic from your evergreen blog posts over and over again. It's also one of the best free Hootsuite alternatives. RecurPost allows you to manage a presence on all the major social media platforms. Using the tool, you can schedule Facebook posts on personal profiles, pages, and groups. You can also schedule Instagram posts on personal profiles along with business profiles.
For your professional updates, RecurPost lets you schedule LinkedIn posts on profiles and company pages. Since Twitter doesn't allow posting the same content twice, RecurPost lets you create variations and schedule tweets on multiple accounts. Also, if you have a GMB listing, RecurPost lets you schedule Google my business posts with the CTA of your choice.
Stop Reading, Start Doing
So, overall this blog was about keeping pace with the moving trends on Pinterest. Pinterest has become an important tool for searches, digital marketing services, and enhancing sales. Some of the points can help you with LinkedIn Content Marketing also. RecurPost social media scheduler also comes in one of the most popular Planoly alternatives lists.
Pinterest has proved to be a very effective traffic-generating tool for businesses as it has user-friendly features and insane popularity.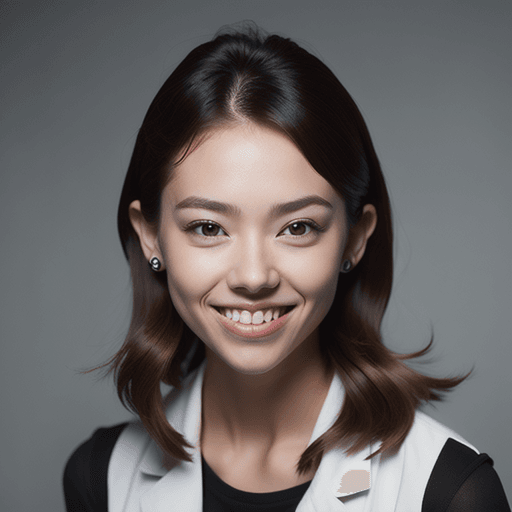 Debbie Moran is a Digital marketing strategist with 5+ years of experience producing advertising for brands and helping leaders showcase their brand to the correct audience. She has been a part of RecurPost since 2019 and handles all the activities required to grow our brand's online presence.