LinkedIn is a fantastic resource for connecting with and messaging recruiters in your target field. But how can you approach a recruiter on LinkedIn in a professional manner? Or, how can you approach a recruiter on LinkedIn without appearing spammy while also increasing your chances of receiving an interview with the recruiting company?
You'll need to understand a few fundamentals to contact recruiters on LinkedIn. Second, master the art of crafting a brief but effective message that elicits a response from the recipient.
Starting with InMail, this blog will teach you everything you need to know about job search on LinkedIn, messaging recruiters on LinkedIn, knowing some basic points for reaching out to recruiters on LinkedIn successfully, and how you can schedule LinkedIn posts on using social media scheduler to ace your profile appearance.
Table of content for Recruiters on LinkedIn:
Connect with recruiters on LinkedIn.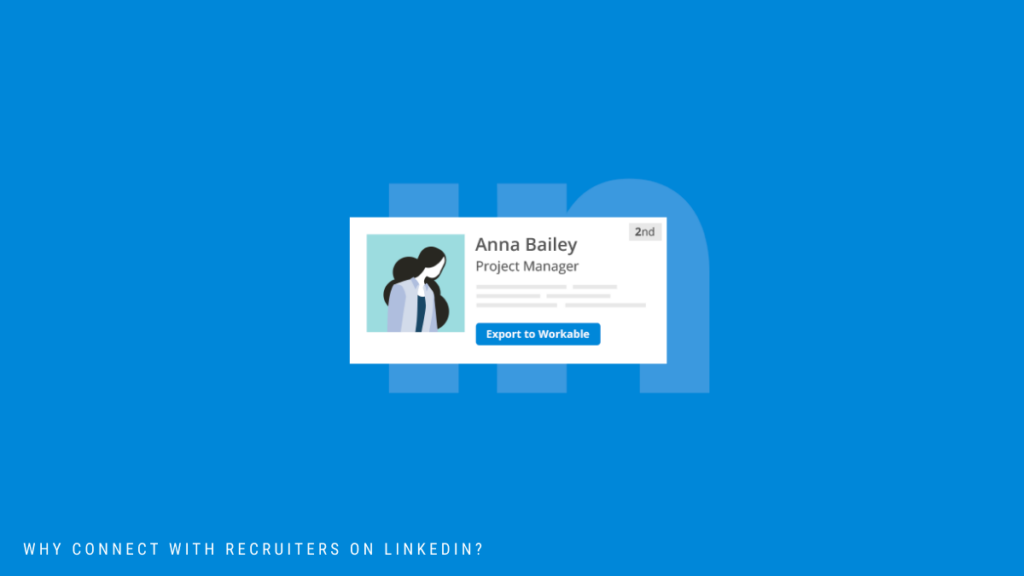 Based on a survey, around 72% of recruiters prefer actively recruiting on LinkedIn to demonstrate and materialize their recruiting efforts. LinkedIn has also emerged as a main recruitment investment target for larger corporations. So, whether you're actively looking for work or not, learning how to use LinkedIn successfully to stay on recruiters' radars can be beneficial.
How to Connect with Recruiters on LinkedIn?
You can start making professional connections now that you have a pro-level LinkedIn page. Follow these tips and tricks to put yourself ahead of other applicants!
Follow your favorite companies.
If a company you admire posts numerous times each month, the account is monitored by a recruiter on staff. A real person will notice your likes, shares, and comments, and your firm promotion will pique their interest.
Related Article: How To Add Promotion On LinkedIn To Notify Your Network?
Make a request
Send a link-up request to a recruiter at a company where you see yourself flourishing. Feel free to discover their email address under "contact information" and contact them directly if accepted. Don't be concerned about being overly aggressive in an email—they've already acknowledged your connection, so an email is the obvious next step.
Participate in a Group
LinkedIn features groups, which you may not be aware of! These virtual gathering places are excellent places to meet people in the industry.
Firm groups are areas where you may share your work and talk about what you value in the company. Maintaining a pleasant attitude will increase your chances of being noticed.
Don't let your bridges burn.
Just because a connection does not result in a job does not mean it was a waste of time. You will be on their radar the next time a vacancy that requires your talents becomes available. Always send a thank you message, regardless of the outcome!
How to talk to a recruiter on LinkedIn?
LinkedIn is the premier professional networking site. You can set up your LinkedIn account to send you job postings that fit your criteria. You should know that there are also recruiters who use the platform to find potential candidates.
Talk with recruiters on LinkedIn.
LinkedIn has made it easy for its users to connect with recruiters. When you scroll through your search results, you'll be able to talk to recruiters using LinkedIn's tools. Approach the conversation with recruiters as you would a potential employer.
Send the recruiter a brief, 2-3 sentence message. Introduce yourself, express your interest, and provide any other relevant information. If you feel that it's not a 100% match, reach out anyway.
You never know what can come of it! Recruiters commonly have client requests outside their scope but are extremely well connected. They might be able to put you in touch with a recruiter that is a better fit for you.
Form Relationships with Recruiters
It's a good idea to send a recruiter a private message once you've linked with them on LinkedIn. Be succinct, but mention your experience, current responsibilities, and what you're searching for. Tell them if you're looking for a new job or just want to see what's there. Developing and maintaining relationships with recruiters is an excellent strategy. It will set you apart, keep you in the loop, and likely lead to a quicker job opportunity!
Just a quick note: beware of LinkedIn fake recruiters. Things worsen when bogus recruiters and con men use LinkedIn job portals to perpetuate their scams. With low-cost Linked in job posting options comes the risk of accepting bogus job postings. Regardless of how tightly we safeguard the posting process and job postings, they continue to slip through the cracks.
Attract Recruiters on LinkedIn
Your efforts should connect you with numerous recruiters, yet fresh recruiters constantly join LinkedIn. As a result, you'll want to be easily found. This can happen in a couple of ways:
One option is to boost your LinkedIn profile. This can be accomplished by networking with as many people as possible in your field. If you come across someone in your profession who interests you, don't be afraid to reach out and start a conversation with them!
Another option is to write blog posts. Make sure these posts are relevant to your industry and informative. This demonstrates your eagerness and commitment to learning!
Finally, take part in debates. Include trendy phrases and keywords in your posts. If recruiters follow these keywords, your conversation may appear in their feed and get you noticed!
If communicating with a recruiter online isn't your thing, you're not alone. Many people prefer face-to-face engagement. Rush Recruiting specializes in career advice and assists clients in finding the ideal employment.
Let's discuss what actually LinkedIn InMail is all about.
What is LinkedIn InMail?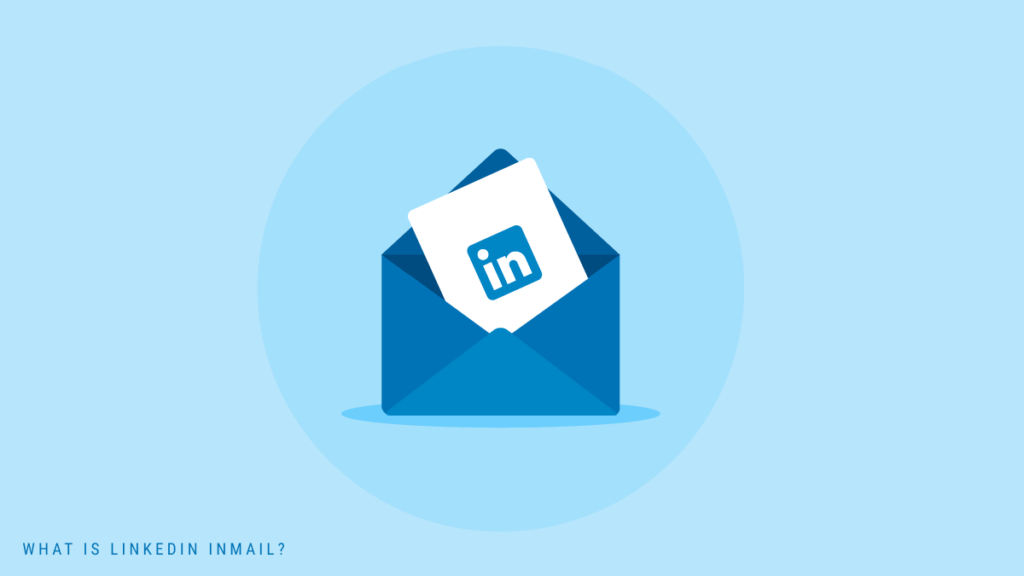 LinkedIn InMail is a professional networking platform's private messaging service. It's intended for professionals who want to interact with and message other LinkedIn users.
With the commercial version of InMail, you can send a message to anyone who has indicated that they want to receive messages from LinkedIn users. However, if you're using the free version of InMail, you can only send private messages to LinkedIn members who are somehow related to you on the platform.
How to Message Recruiters on LinkedIn?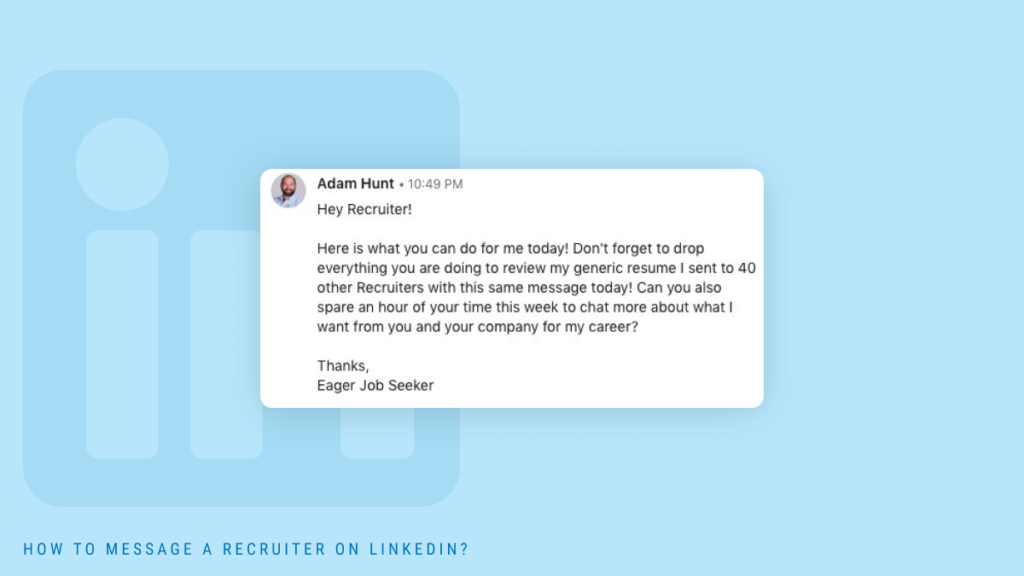 LinkedIn InMail is a great way to network with recruiters and obtain your ideal job. However, you must know how to use it correctly, or your communications may be lost in the shuffle.
Connect with the recruiter:
Make the first move by sending the recruiter a brief yet personal message. When contacting a recruiter on LinkedIn, it is best to start with a connection request. Don't forget to include a letter with your request as well.
Here's how to reach out to recruiters on LinkedIn and establish a positive relationship:
Open the recruiter's profile and click Connect. Then, click "Add a Note," A message box will appear. That's where you'll type the message accompanying your connection request.
In the message field, please introduce yourself. The more personalized your message is, the more likely it is to be accepted and successful!
Include something like "I spotted your profile" or ask if they are looking for this position.
Explain why you're writing to your possible connection. Maintain a brief and to-the-point statement.
Pro Tip: The first thing a recruiter notices when looking at your LinkedIn profile? According to numerous studies, the feature area plays an important role in LinkedIn for b2b lead generation marketing strategy. As a result, it would be advantageous if you also used it. You might use it by crafting an avant-garde post informing your network about your promotion or new employment. And this is where RecurPost may help you make your profile more creative!
Without a doubt, the first thing you want to do today after landing a new job is to update your social media profiles, particularly your LinkedIn profile. It's critical to understand when the best time to post on LinkedIn.
A Quick Tour of the RecurPost Tool:
RecurPost is a social media scheduling tool that works as a LinkedIn Post Scheduler. With RecurPost, you will get the freedom to create a post with the desired caption, links, images, videos, and editable options in Canva. RecurPost is also one of the best free Hootsuite Alternatives that one can choose for themselves.
So, with RecurPost, you may publish a post announcing your promotion that will appear on your profile. When your connection scrolls through their LinkedIn feed, they will notice your article.
Thank the recruiter for approving your request.
Do not hesitate to thank them on a personal note after the recruiter accepts your connection request. You may, for example, thank the recruiter for approving your request and express your interest in what they have available. Even if there are no current openings in their firm, it is always a good idea to network to keep on the radar of recruiters.
Make sure to convey a concise yet focused message.
You might also include your résumé with your message.
Applicants must use highly relevant keywords in a résumé as almost every recruiter uses resume parser tools to scan the many resumes and find the suitable candidates per the job requirement.
The majority of organizations ask applicants to submit their applications using online portals. First, make sure to apply online before contacting the recruiter via LinkedIn.
Nurture a Fruitful Relationship
It is critical to have a positive relationship with recruiters on LinkedIn. If you contact them, they may not be able to assist you immediately, but don't give up!
Keep in touch, and your efforts will eventually be rewarded with employment that fits your talents and qualifications.
But be careful not to over-message recruiters on LinkedIn since this can make you appear like a spammer, which can be off-putting to the recruiter, and they may even ban messages from you.
But before that, if you are looking for something regarding Pinterest or how to post on Pinterest, then must go through these blog.
How To Use LinkedIn To Meet Recruiters?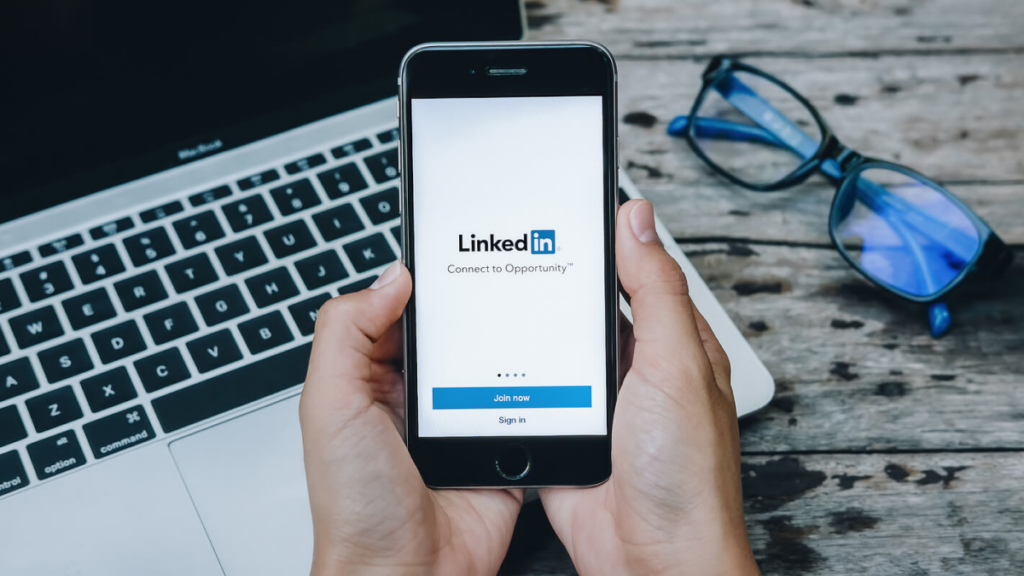 With over 900,000 recruiters and headhunters on the network globally, proactively searching for (and interacting with) recruiters is a wonderful method to follow up personally after submitting an online application or showing interest in a specific type of post industry or firm.
Many of the most senior executive positions are not openly offered on LinkedIn, Indeed, or other job sites. Instead, a qualified recruiter must find the ideal individual so that they can have responsibilities and opportunities that are not available anywhere else. Having an appealing and customized profile is a good start, but try contacting a recruiter on LinkedIn to maximize your job search efforts.
1. Finding an External Recruiter
External recruiters work individually or for search firms, sourcing, vetting, and presenting qualified applicants to hiring managers. Many search firms and external recruiters specialize in certain industries, job functions, professional levels, or geographic areas.
To locate recruiters in your industry or location, type "recruiter," "recruitment," or "headhunter" into the search bar. This ensures that you do not overlook any recruiters with distinct titles.
Additionally, ensure that the dropdown is on the "People" tab. To filter your search by industry or job function, use keywords such as "technical," "executive," "engineering," "CPG," or any other relevant keyword.
Then, to further focus your search, click on "All Filters" at the far right of the dropdown boxes listed above to filter by location, company, connection degree, and more.
2. Identifying an Internal Recruiter at a Specific Organization
Rather than partnering with an outside agency, many medium-to-large organizations have internal recruiters or talent departments that source, pre-qualify, and present prospects to hiring managers to fill internal vacancies.
If you've applied for a job with a larger business or have a wish list of organizations you'd like to work for, engaging with their internal recruiters is a smart way to start a human discussion and get noticed.
To begin, enter the company's name into the search bar. To identify the company you wish to target, search for "companies" rather than "people."
When you're on a company's profile, click "view all employees" in the lower right-hand corner to filter your search to those currently employed by that company.
Now that you've compiled a list of all the personnel at the organization search for "recruiter," "recruitment," "headhunter," or "talent," and then proceed as described above for external searches.
3. Personalize Your Connection Request
Instead of simply clicking "Connect," tell the recruiter why you're contacting them and what role(s) you're interested in. These interactions should be deliberate and professional. If you ask if they need someone with your skillset and background, you will most likely get the response, "We will keep your information on file." Your approach should be similar to a brief cover letter.
If you're using the mobile platform, you can still personalize your connection, but you'll have to go through an extra step.
Click on the person's profile you want to connect with, and instead of "Connect," click the "More" button to the far left of "Connect."
Choose "Personalize Invitation" rather than "Connect" from there to add a note to your connection request. After making your connection, maintain contact or engage with their posts and comments on the platform to stay top-of-mind.
How to let recruiters know you're open on LinkedIn?
Although #OpenToWork is not a brand-new feature, few users have a clue how to show they are looking for a job on LinkedIn. This special feature of the LinkedIn setting for recruiters shows them the talents of those engaged but unsatisfied with their current job, making current employees accessible to headhunters.
It also delivers the perfect roles to job-seekers, allowing them to be effective within the platform but leave their intentions behind. If you are not actively looking for new opportunities, the hidden #OpenToWork hashtag still makes your signal visible to LinkedIn recruiters of large companies.
No one from the company you're working for can see you applying for job status unless they pay for this option. It's a great tool to avoid unpleasant conversations with your boss and get better job opportunities.
You can enable and manage the #OpenToWork feature right from your profile. By completing all the necessary profile information and adjusting LinkedIn settings for job seekers, you can specify your career interests, set up your preferences, and broaden your reach. Here is a simple guide on letting recruiters know you're open on LinkedIn.
8 Steps to Enable #OpenToWork on LinkedIn
To explore career options on LinkedIn and find success in your job search, you should be logged in and have an updated, good-looking account. Before you indicate that you're looking for a job on LinkedIn, be sure all your contacts, including email and phone numbers, are correctly listed so recruiters can easily reach you.
Step#1: Tap your profile at the right-top corner of your homepage.
Step#2: Tap the "View profile option" from the dropdown menu.
Step#3: Activate to view a larger image to get access to the option of being open to job opportunities.
Step#4: Click the "Open to" button under the profile photo.
Step#5: Choose the "Finding a new job" option from the dropdown menu and click it.
Step#6: You can add your job preferences or edit your previously provided information in a pop-up window.
Editing Job Titles: Click the "Add" title box to type in the desired position. When you enter the title, choose the most suitable role from the dropdown list. You may add up to five of the most accurate titles you currently seek. Various options can match a candidate with a recruiter looking to fill the relevant position, from freelance work to C-level positions.
Editing Job Locations: Type where you prefer to work in the job location box. Many recruiters search for candidates by location, so you should think about a suitable place to work in advance. It's better not to use small suburbs; instead, type in the nearby cities. If you are willing to relocate, list those few cities you want to work in.
If you are looking for work within the USA or another country, just include the country in your list. Click on the green box to remove the location and add a new one. You may enter up to five specific locations. Choose the relevant ones from the dropdown menu while typing. Point out with a checkmark if you're open to working remotely.
Preparation for Start Date: Before the recruiter's call, consider potential start dates. Choose one option that fits your goals.
Editing Job Types: Tap one or several desired work engagement options based on your skills, schedule, and convenience. Tap a green box once more to remove your choice.
Seeing You're Open: You are free to choose a range of people who should know about your active job search with a level of privacy. Expand the section. Choose who sees you're open and opt for the suitable offer. If you decide not to hide your signal from recruiters from your company, the best choice is to click the "All LinkedIn members" option.
Leaving this option unchanged adds a special frame with the hashtag #OpenToWork to your current photo in the profile, announcing that you are actively searching. Your job search and preferences become visible to all LinkedIn visitors. If you prefer to keep your job search a private matter, change your option to 'Recruiters only.'

Your eagerness to change a job can only be seen by those who pay to use the LinkedIn Recruiter service, letting recruiters know on LinkedIn that a working LinkedIn member is eager to apply for a new job. Remember that the companies and recruiters who don't use this expensive paid subscription won't get any signal from you.
Step#7: After completing the information, press the "Add to profile" button and be ready to respond to recruiters' InMails.
Step#8: You'll get a pop-up notification about the information added to the profile. After you press the Done button to complete the process, you'll get an email notification from the LinkedIn team. Your profile now includes an active link containing full information about the roles you wish to apply for and your preferences.
Conclusion
LinkedIn remains a popular professional social media platform, with recruiters frequently using it. If you're looking for work, make sure your profile is complete and use LinkedIn tools like #OpenToWork to help recruiters on LinkedIn find you.
However, job searchers must have realistic expectations and a value-added profile that can be used to explain themselves to recruiters. If a recruiter isn't seeking someone with your skills, they won't prioritize you. You may feel rejected due to this, but don't take it personally. Instead, think of it as a part of relationship building or investment with no immediate results and keep going forward.
P.S. Do you know you can use LinkedIn to generate B2B leads? Your business can take the next step by implementing the most comprehensive B2B lead generation strategies through LinkedIn.
Another important tip: To make your profile creative, use an ace social media scheduling tool like RecurPost to simplify all your marketing tasks on LinkedIn with its LinkedIn post scheduler. With RecurPost's services, you can schedule LinkedIn posts, tweets, Instagram posts, etc. From the viewpoint of value provision, it is also one of the most eligible Napoleoncat alternatives in the market.
Moreover, RecurPost allows you to schedule Facebook posts on personal profiles, groups, and pages, schedule Instagram posts on Instagram personal and business profiles, schedule tweets with variations, schedule google my business posts with the CTA of your choice and schedule pins with RecurPost being a great Pinterest scheduler to attract users to your website.
With the new feature introduced lately, you can now easily schedule posts to your Google business profile, and also schedule Google business profile posts to get noticed by local searchers.
Sign up for a 14-day trial to learn more about how RecurPost can help you take your LinkedIn marketing strategy a step further. Check out RecurPost pricing and plans, or you can schedule a call with our experts for customized plans.
Frequently asked questions
1) Should you connect with recruiters on LinkedIn?
Yes. You should make contact. Going "before, during, and after" is a terrific idea if you are interested in the company. But, before you reach out and connect, make sure your profile is in good shape. This is what we mean! Make sure there are no errors and that everything is in order. Always send a specific message to the connection about why you're connecting in the first place.
2) Is there a character limit for LinkedIn messages in 2023?
LinkedIn Inmail used to be very short and sweet, with each message having a character limit of 300. However, the subject line is limited to 200 characters, and the body is limited to 1900 characters.
3) How to Connect with Industry-Specific Recruiters Using LinkedIn Filters?
When contacting them on LinkedIn, carefully select roughly 6–10 recruiters to contact. Sending random connection requests to recruiters who don't have any job openings in your field or jobs that aren't a good fit for your skills is bad. Instead of relying on a smartphone that may or may not provide all the required features, use a laptop or tablet.
4) What Should You Say to a LinkedIn Premium Recruiter?
A professional demeanor might help you get your point across swiftly. Asking for something simple at the start is a wonderful way to do this. Then, if necessary, request additional information or send an attachment after thorough consideration. Do not ask them to assist you in abruptly finding work; make sure to personalize your message.
For example,
"Hello, John," I hope you are well when you receive this mail. I see you're employed in the Bay Area's biotech industry. I, too, have comparable professional experience, so I'd like to offer myself as someone interested in working with biotech businesses in the Bay Area. Would it be okay if I sent you my resume?
5) What is LinkedIn InMail?
InMail is a messaging feature on LinkedIn, a social networking platform for business professionals. It lets you send a quick message to any LinkedIn user in your outer circle's inbox. You can only message people you have professional connections with if you use LinkedIn's free version.
6) What Should You Never Say to Recruiters on LinkedIn?
– Don't send a cliched message. Instead, be particularly careful to get the attention of your recipient.
– Avoid sending a wall of text where you talk only about yourself.
– Don't send very short messages, such as "Hi, can you help me get a job!"
– Sending the identical message to all recruiters is a bad idea. Instead, tailor each letter to the recruiter's specific requirements.
– Don't sound rude or demanding.
– Don't ask the recruiter to visit your profile and suggest a job.
– Always proofread your message before hitting the send button.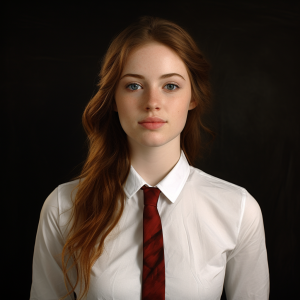 Debbie Moran is a Digital marketing strategist with 5+ years of experience producing advertising for brands and helping leaders showcase their brand to the correct audience. She has been a part of RecurPost since 2019 and handles all the activities required to grow our brand's online presence.