Being the ace social media scheduler, RecurPost precisely knows that meme marketing is here to stay for the long run. You know now are the days when people firmly believe that laughter is the best therapy. Today, the GenZ' and the Millenials desperately want to see highly relatable content, and the meme marketing is serving them relatable content aptly!
"You're my meme friend" is the kind of online friends the world is preaching today.
We believe there is nothing wrong with meme marketing. It effortlessly offers the world an opportunity to understand that the struggles or feelings they suppress are mutual and happen with the best of us. Memes are entertaining and easy to consume, and the most vital part is that they make your life struggles appear funny. But you must understand that there is so much more to this new trend. Perpetually this trend has become a fun yet a compelling way for brands to connect with the audience.
If you also wish to utilize the futuristic power of meme marketing, you are at the right window. Today, RecurPost is here to brief the readers about how meme marketing is perpetually becoming the best option to catch people's eyes and why brands are opting for funny marketing memes.
Table Of Content
What Is Meme Marketing?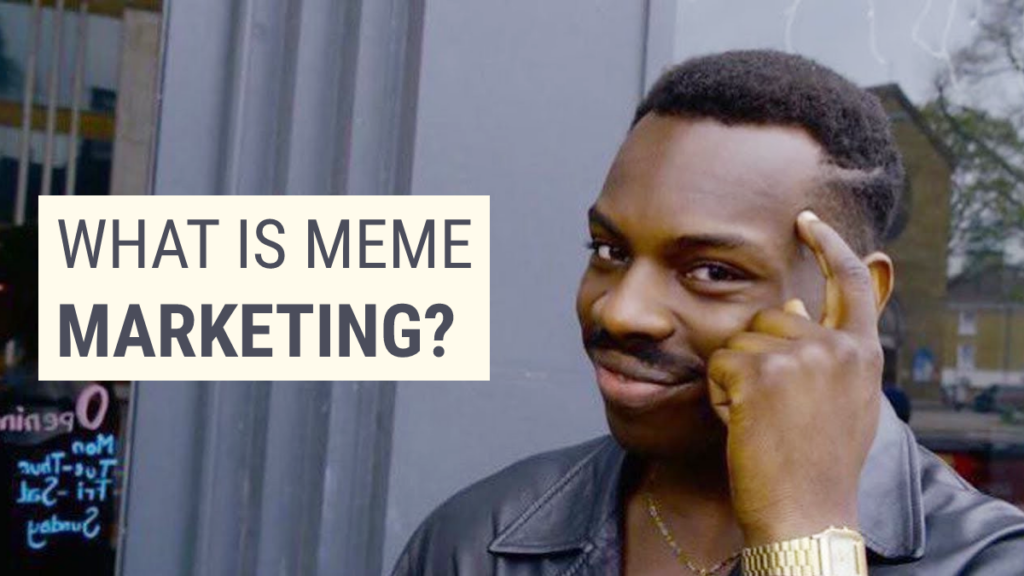 It is rare to no chance that you are not familiar with the definition of memes. But, if we have to explain it to you in simple terms, memes are visual content that talks about an issue or news in a humorous and relatable manner.
Also, before we move any further, remember to pronounce "meme" aptly in your head when you read this blog. The pronunciation of meme gets done with a long E (the middle one), and the last E stays silent. To be precise, "meem" not "meemee."
This humorous image, video, piece of text gets copied often with slight variation, and within no time, it gets spread like a fire in the forest. The internet users help the meme distribute, yes- all of this laughter gets spread via the internet.
It won't be wrong to state that today's memes are mostly straight-up reflections of realities showcased and portrayed comically. Of course, now you scroll memes on Instagram all day, but there can't be any denying made to the fact that memes have stayed in the industry long before Instagram. So yes, you have to agree with us on it.
Finally, you know the appropriate definition of the "meem" meme. Let us now move towards understanding how memes are the best way of marketing.
Why Are Memes The Best Source Of Marketing?
Undeniably, meme marketing is the latest source brands utilize to build a better relationship with their audience. It is also a way via which brands get to demonstrate if they are on the same page with their clients and potential clients.
RecurPost is one of the best social media scheduling tools, and therefore we have done all the heavy-lifting about meme marketing. Hence, we can firmly state that these are helpful for numerous reasons, mentioning some of them below.
1. Something That's Already Appreciated
According to speculated data, the average person spends around 90-99 minutes per day on social media. For half of these minutes, a person is perpetually gazing at their screen, consuming humour and memes. Brands over these years have precisely understood that meme marketing is convenient as they don't have to invest time and create something from scratch.
The risk in meme marketing is rare to know, as an image, video, or gif doesn't get classified as a meme if it is not funny, engaging, and popular. So, you are advancing and customizing an idea that is already successful.
2. Memes Attract Audience Like No Other
Do you know what the best part about memes is? They are shareable and equally relatable. Memes offer the brands the vital opportunity for generating traffic and visibility to a brand's social media accounts.
The relevant memes become eye candy, attract social media likes and comments- and gradually become the talk of the internet. In today's world of digitalized marketing, memes are a powerful asset when it comes to gaining traction on social media. An influential meme can bring you enormous followers, who will further convert into leads and enhance your business.
3. Memes Are The Future
Post-pandemic, the world has been preaching digitalization for being a savior. From fashion shows to education, everything took an online turn post-COVID. This period made people realize how the internet is possibly the most powerful.
The future of the internet is solely about visual content, and memes are the essential visual content that makes them nothing but futuristic.
How Is Meme Marketing Here For The Long Run?
You may have heard people talk about "social media marketing memes," which must have further left you wondering, is this trend here for the long run? Guess what? We are here with an answer for you. It's a yes, a big "YES."
Meme marketing is native to the language of social media, and it is the sole reason why brands are getting picky about the content they post on their social media. The viral content marketing strategy leads to a rock-solid path for any brand's future.
The answer to your question is a firm "Yes" because there is no faster way to grow than with humour. The memes allow the brands to engage with their audience, build a better relationship and win the potential clients' trust. Meme marketing carries a strong future as brands worldwide have unveiled the capacity of apt memes. Via the capable content marketing memes, brands are getting an opportunity to reach younger, more connected audiences who are ready to share the memes that resonate with them. It further helps the brand to get celebrated amongst more people!
How To Make Meme Marketing Strategy To Grow Your Brand Easily?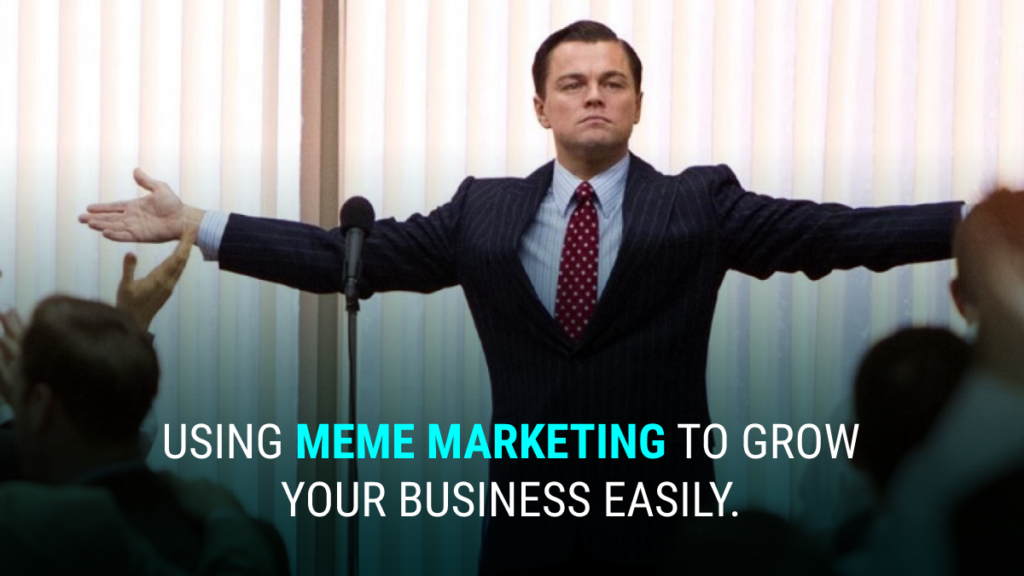 To start with, the key to an effective viral content-making strategy (memes) for your business is searching and opting for the best image for a meme. Yes, that is exactly what you start with, but there is much more to it. If you are willing to opt for the best meme marketing strategy to grow your brand, we are here to help.
Understand Your Audience
Brands' meme marketing can only get done when the brands are ready to research and understand their followers and clients. Understanding your audience is the first step to creating good meme content. Your brand is selling a product or service most relatable to the Millenials- in such a case, you must develop memes around things they showcase interest.
The most important rule of meme marketing is to create a smooth amalgamation of promotion and management. Therefore, if you wish to look at some of the best meme marketing examples, you must take a look at the meme marketing of Netflix, Twitter, Twitch, and more!
Preach Originality When It Comes To Creating Content
Undoubtedly, you want to make your audience laugh. But, at the same time, you must not forget to market with memes and work towards increasing your brand awareness. Keep your sole focus to raise your brand awareness.
You must understand that every other person on the internet is investing their time creating and sharing avant-garde memes. So, instead of solely focusing on sharing available memes, try being creative. It is scary at first but not impossible!
Choose An Image/Video Cleverly
We believe a smile is the most precious thing in this world, and making someone smile is the most challenging task. It is precisely where the image/video kicks in to help. The appropriate image/video will help you top the meme chart.
Numerous sites can showcase you meme base images that have been popular for some time now. Try picking a meme-based image/video that somehow ties your branding or company.
Top 8 Ways Brands Can Use Memes For Digital Marketing!
Brands are effortlessly hopping on digital marketing memes, and it is so because of various reasons. If you wish to implement memes in your digital marketing campaigns, RecurPost is here to help you with the appropriate ways.
1. It's Good Sticking To Existing Memes At Times
Yes, you read that right. Memes either live long or die fast. So to understand the cycle of memes, one has to keep their ears to the ground and know which ones are the most effective and trending
Include meme marketing in your campaign, but do not force it. It is not solely about posting stuff. The memes you post must be original, funny, understandable, and relatable.
2. Include Your Memes In Your Campaigns
Instead of just sharing someone's memes, create your own. It is a little daunting; after all, you don't have a pre-data if your audience will like it or not. We suggest you create your blank meme template as it can outweigh the existing memes. Brands worldwide create content where people can debate a subject comically or laugh at life situations while promoting their object or service.
3. Keep Track Of Your Timings
Once you implement meme marketing in your brand's digital marketing campaigns, watching your timings becomes vital. You must have observed that some memes come and go like they never existed, while others have managed to stick by since the arrival of meme culture.
If you decide to include an existing meme in your digital marketing campaigns, ensure it's still impactful and trendy. If your brand's social media manager decides to make a meme themselves, cross-checking the cultural climate is apt. Apart from this, the other essential times are when you post a meme. Yes, that is correct.
If you fail at posting your meme at the wrong time, no matter how good it is, it may fail to reach the maximum number of people. That's precisely where RecurPost kicks in to help you. It will not only offer you the best social media post ideas, but you can also schedule your posts for the time your audience is most active. Numerous people reading this would wonder why to opt for an alternative when you can do it yourself. So do not stress your head; we are here with an answer.
RecurPost prices are budget-friendly, and under these, you will put your hands on a lot. In addition, your entire social media will get appropriate management. You can create the content you wanted months ago and schedule a post with one click on all your social media platforms (Twitter, Instagram, Facebook, LinkedIn, and Pinterest.) RecurPost will efficiently post it when your users are most active, making it one of the best free hootsuite alternatives & agorapulse alternatives in the market, and you will get attention on social media like never before!
4. React To The Recent
Whether it's a cultural phenomenon or a contemporary moment, stick to it. Social media is all about how active you are and how fast you can hop on to any current trend. It is also vital to react to random memes getting attention from the world on social media. Be creative, keep track of the world events(ex- pizza day, new series coming on Netflix, and more) and create a meme out of it before anyone else does.
5. Fearlessly Participate In Meme Style Challenges
The simple formula to viral meme marketing is adopting the meme style challenges ASAP. Yes, that is right. Ask your social media manager to participate in meme-style challenges. Adding this slight change to your digital marketing campaigns will be life-changing for your brand's image and popularity.
6. Bring In Twitter Into Your Memes
For those unaware, let us break it to you. Screenshotting a tweet and putting it out as a meme is trendy. Consult your social media managers to teach this new trend in your digital marketing campaigns.
Try creating quick jokes by repurposing Twitter by repurposing Twitter content for Instagram to set up brand memes. Also, here is a small tip: keep it authentic, and you can do so by including the original creator's name and Twitter handle in your screenshot.
7. Repost Relatable User-Generated Memes
You know, memes get created to be shared. That's the primary purpose of it, after all. Social media managers must realize that it is okay to accept and encourage others to repost your content while supporting them on your channel. It is a local small businesses step, but it will create a relationship of trust.
Reposting relevant memes can benefit your brand image and better connectivity with your users and potential leads. Regramming and resharing will also make your users aware that you appreciate other brands equally well.
8. Look For Similarities With The Brand
Our last advice to you would be to add a meme that balances the fun factor with your brand's image. Yes, that's right. Of course, it would help if you always looked for a meme that portrays your brand image equally well. But, as we say, it should be a beautiful amalgamation rather than a forced post.
We agree that creating a meme that makes your users smile while maintaining brand consistency can be a daunting task. But as meme continues to grab a hold on the market, it becomes even more necessary that you experiment with them to stay relevant.
In the end, we hope these eight ways will help your social media managers to utilize memes in the best way in your digital marketing campaigns.
Is Meme Marketing the Future of Visual Content?
There is no denying that visuals are an undying future of digital marketing as visuals allow you to showcase avant-garde features and unique marketing ideas. However, memes will stick by it for the coming years because they conveniently play a vital role in content marketing.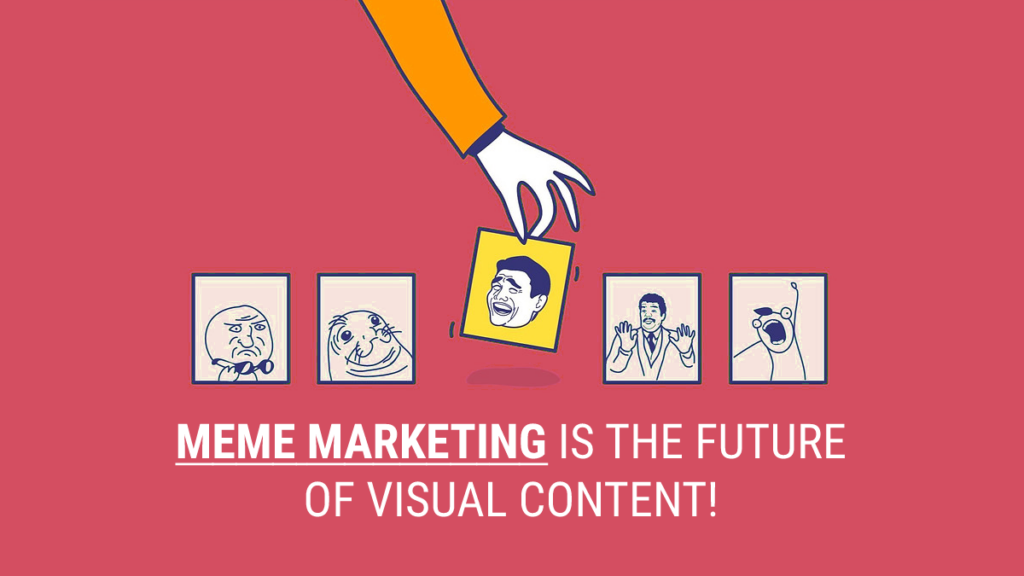 From the initial stages, memes have gained traction and got shared by GenZ enormously. However, memes are no more easy to create; people invest their money and efforts in hiring a social media manager who can build on the spot while keeping it relatable to the brand. They invest solely because they know memes are here to stay, as they evoke humorous emotions.
In today's world, where people have the stress of numerous things, they need a minute of joy, and memes support them in acquiring it. These comical images/videos/gifs/texts are the most robust way to get people laughing and sharing the joy with others by sharing it online. That's the entire motive of visual content marketing.
Hence, it won't be wrong to say that meme marketing is 100% the future of visual content. So, what are you waiting for? Include meme marketing in your digital campaigns today, as these are here to stay for the long run!
All Time Popular Memes To Take Inspiration In 2023!
Today, we are here to mention some of the memes that have managed to stick to your phone and desktop screens for a year or two. If you wish to unearth the same, continue reading as mentioned below. But before that, you must know to Google my business logo sizes.
Distracted lover- You know it's a picture of a man walking with his girlfriend and still looking behind to check out another beautiful girl. The meme got attention as it got utilized as a metaphor for anything involving competing desires.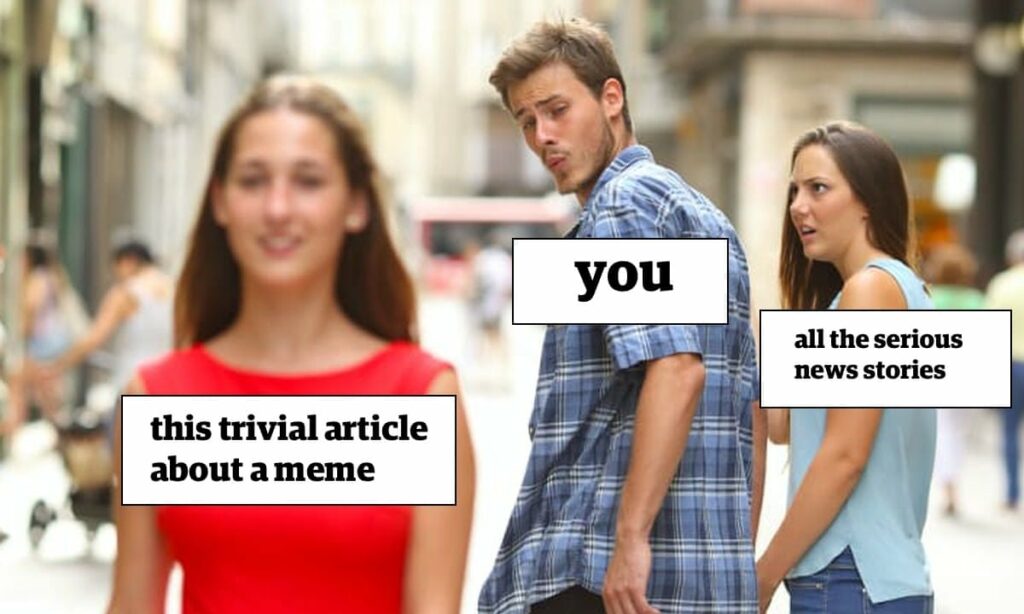 The Smiling Kid (Disaster In BG)- This picture of a girl smiling in front of the burning house clicked in 2004. After five years, this picture got utilized by specific entertainment channels.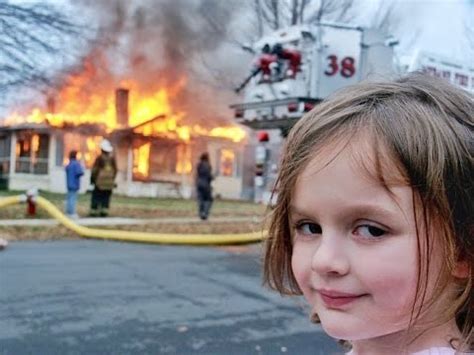 Bernie Sanders- It was a moment where Senator Bernie Sanders visited the January inauguration of President Joe Bidenand Vice President Kamala Harris.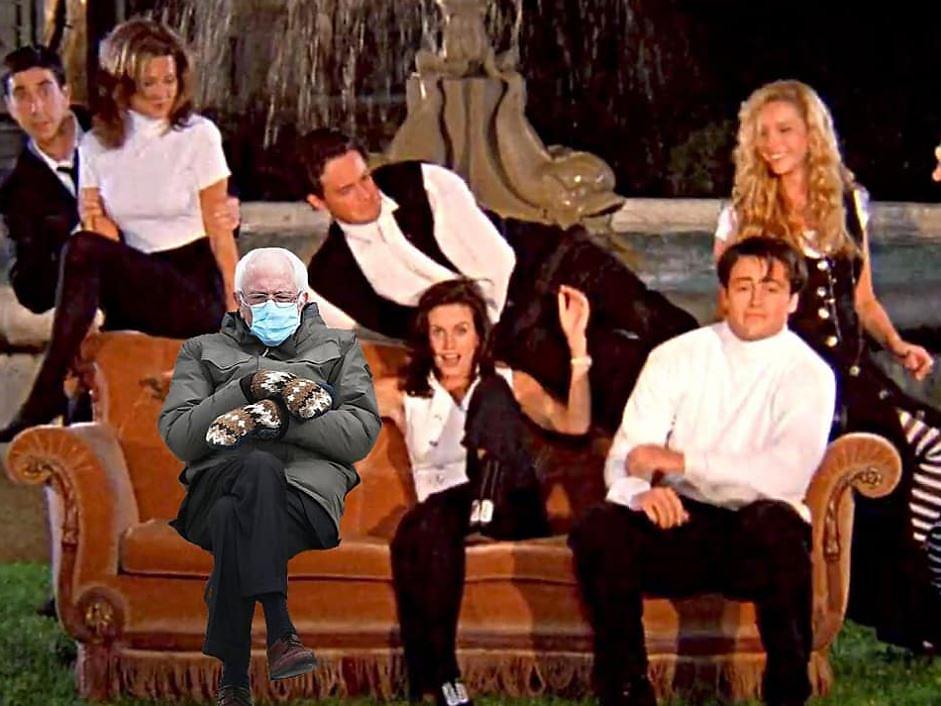 Women & The Confused Cat- This is one of the memes that stuck to our screens for the most extended period. It is an image where a woman cries and yells at a confused cat. It wasn't naturally the same. The internet lovers edited and put a cat next to her who didn't enjoy her vegetarian food.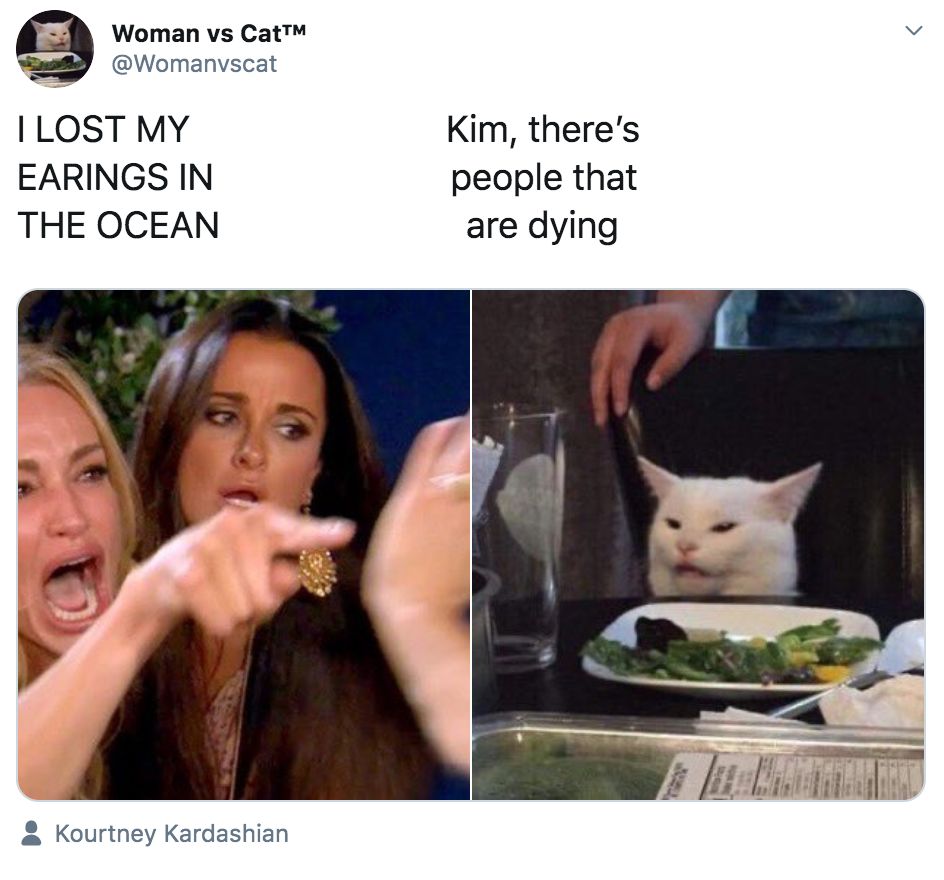 Drake: video content– You all must have seen the video of "Hotline bling?" So, while Drake was all sky-high with his dance moves in the video, people took out a screenshot of his actions to showcase how they liked one thing better than the other & create better reflection models for other memers.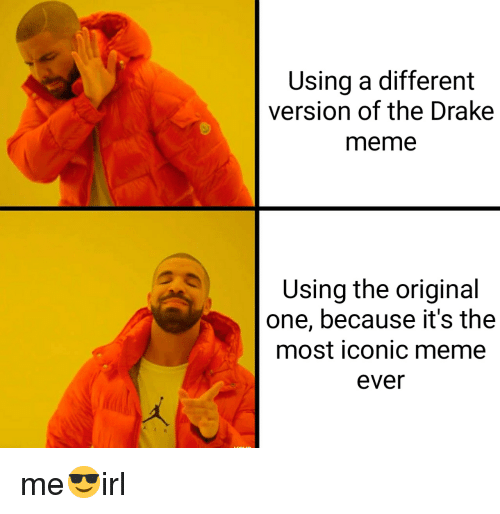 Khaby Lame Meme- Khabane Lame later got the name by the internet Khaby Lame is a Tik To content creator who got viral for his reaction videos to ironic life hack clips and other TikTok videos with the poker face expression. It took no time for him to become the face of numerous memes!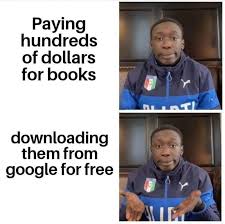 RecurPost makes it easy to schedule posts across multiple social networks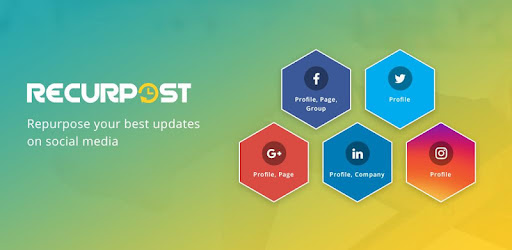 Manage your content marketing strategy effectively by investing in an excellent social media tool like RecurPost. It enables you to plan for a scheduled posting on major platforms in a few easy steps.
RecurPost lets you schedule Facebook posts and schedule Instagram posts to increase your brand awareness. RecurPost allows scheduled posting on profiles, pages, and groups on Facebook. You can create fun with reels and short stories while scheduling posts on Instagram.
Promote your brand where industry professionals are active. Schedule LinkedIn posts on personal and business pages and connect with them. Utilizing this tool, you can schedule tweets at the best times of the day.
Additionally, RecurPost is a fantastic Pinterest scheduler for the visual-heavy marketer. It enables you to schedule Google Business Profile posts to share coupon codes or inform about an event to call your local customers on the party floor.
Conclusion
Marketing has undergone immense changes over the years; from online marketing to meme marketing, the motive remained the same. However, in today's digitalized world, a brand can't solely do a promotional event; they have to be creative when showcasing their services or products. Meme marketing is a new trend that brands must adopt.
Once you start with meme marketing within no time, you will realize how humor is the best way to start conversations. In addition, through funny marketing memes, you will learn how to easily foster relationships while promoting your product, or you will learn how to use a social media bulk scheduling to promote your memes.
In the end, we would like to say that we have tried summarizing every little detail about meme marketing. But if you still have any doubts or wish to know more about meme marketing or affiliate marketing memes, feel free to reach out to us in the comment section!
Frequently Asked Questions (FAQs)
1. What is the right way of starting meme marketing? 
All you got do is follow the below-mentioned steps. 
– Ensure the meme you are putting out on social media matches your brand's voice and purpose.
– Secondly, you must understand your memes and your audience both equally well.  
– Our personal experience from the industry states you must post and repost existing memes too. It will create loyalty in the industry, and your audience will believe that your brand is the one that can get trusted. 
– But just because we suggest you post and repost memes, don't forget that they must stay relevant. 
– Just like reposting, creating your memes is also vital. You never know what meme will get you and your brand celebrated in the industry. 
– In the end, we would suggest you follow all these steps blindly, and you will ace the meme marketing game effortlessly! 
2. What is the future of memes? 
The future of memes is bright, bright enough to take over online brand marketing. Social media marketing memes are here to stay for the long run as they deliver a powerful message while being highly comical and shareable at the same time. The future holds an advanced sharing and monetizing of memes! 
3. What is meme marketing strategy?
A positive meme marketing strategy is one where you get the opportunity to leverage entertaining, comical, and shareable content to plug your product or brand. The meme marketing strategy gets particularly planned for the millennial and GenZ audience. 
4. Why use meme marketing in your brand's digital marketing campaigns? 
Following are some of the reasons you must include meme marketing in your brand's digital marketing campaigns. 
– Advance reach: The power of the internet is so unbelievable that if you share a good meme in minutes, your content will reach another corner of the world. 
– Enhanced recall: Long gone are the days when people used to remember every little thing they used to see on their phones. Now that technology is so easily accessible; people don't remember it unless it makes them laugh hardest. So if your brand is successful in producing a funny meme, people will recall it and show it to others. 
– Better engagement: The cycle of sharing memes initiates a massive number of conversations. The moment you put a good meme out there, people start commenting, sharing it with their friends and family spreading laughter that further creates curiosity about knowing your brand page more.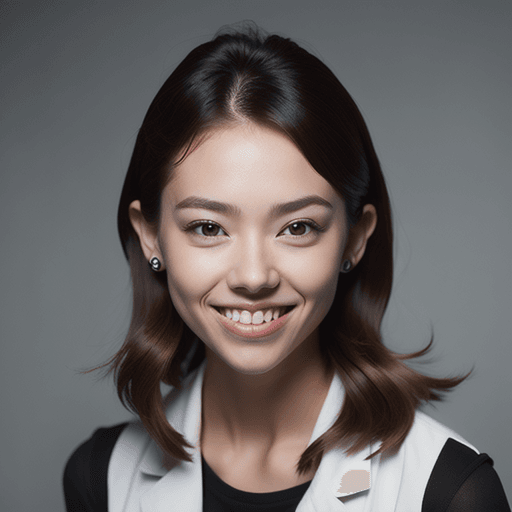 Debbie Moran is a Digital marketing strategist with 5+ years of experience producing advertising for brands and helping leaders showcase their brand to the correct audience. She has been a part of RecurPost since 2019 and handles all the activities required to grow our brand's online presence.