Remember the time when you could share your Instagram stories with just one click? Well, now Instagram has come with one update feature. Now, you have access to manage both inboxes from the same place. Cool enough, right?
We all know that Facebook has acquired Instagram, and many functions can be done simultaneously on both platforms. After being able to manage promotions of both sites through the Facebook business manager, Facebook has now taken one more step to integrate both of these social media giants.
You can now schedule Instagram posts in the form of images, Reels or short stories on Instagram as well as on Facebook using an efficient social media scheduler.
Facebook has merged Messenger chats with Instagram direct messages, giving users access to both inboxes from a single space.
When you open up Instagram, you might see this pop-up message:

The pop-up reads, "There's a New Way to Message on Instagram". In the update notice, the benefits of merging both the platforms are emphasized.
New colorful look for chats
React with any emoji
Swipe to reply to messages
Chat with friends who use Facebook
Now, if you are planning to update the app, know that it will entirely change the look and feel of your Instagram direct messages. Your Instagram direct will altogether look like the Facebook messenger. The color of the messages will change, shifting between blue and purple as you scroll – and you'll feel as if you are not using Instagram anymore and are on messenger every time. Even the direct message icon at the top right will be replaced by the messenger icon. The update appears to be rolling out for the users of both iOS and Android, and for now, the transition is optional.
Thus, if you prefer Instagram the way it is – know that this update is completely optional. If you enjoy the classic Instagram direct messages and wish to keep both the inboxes separate, you can click on the 'Not now' button. And if you want to use both of the inboxes together, go ahead and hit the 'Update' button. But, you should know how to share a post on Instagram.
According to a statement given to Verge, Facebook said "A limited number of people were able to update to a new testing experience for Instagram messaging. We hope that they like and enjoy the feature, and look forward to releasing it in other countries."
If you're serious about getting your marketing plan in shape and advertising your brand as effectively as possible, RecurPost is your best choice! It's also the best free hootsuite alternatives and also one of the best Socialoomph alternatives.
RecurPost is a social media scheduling tool with recurring schedules that excels at giving your company the most excellent social media management options. It helps you schedule Facebook posts on personal profiles, pages, and groups, schedule tweets on your Twitter account, schedule LinkedIn posts on personal and business pages, and schedule Google Business Profile posts with your chosen CTAs in advance. RecurPost is also an excellent Pinterest scheduler.
Note:
Remember that you will still receive Instagram notification requests from Facebook users, even though you do not update it. That seems to be the only way to send messages to Facebook users via Instagram at this point – the chat has to be started by a Facebook user. Maybe this will get changes in the near future. But as of now, it is not possible to initiate conversations with Facebook users directly from Instagram.
This feature will particularly help you if you are someone who is not much active on Facebook. It will give you an option to stay in touch in touch with close friends and family members. Especially the ones who prefer to use Messenger over Instagram direct.
Messenger users can now interact with Instagram users without leaving their preferred platform. This latest update has been in progress for more than a year now, as Facebook made an announcement about this move back in 2019.
Facebook's cross-platform messaging idea
As we said, Facebook started working on merging the messaging inboxes back in 2019. According to a statement given by Facebook's spokesperson, Facebook wanted to build the best messaging experiences that they can as people want messaging to be quick, simple, private, and trustworthy. They have been working on making their messaging apps more end-to-end encrypted. They have also have been searching for ways to make it easier to connect to friends and family members.
During that time, Facebook wanted to launch this feature in early 2020. However, it got delayed due to the pandemic and Facebook focused more on live streaming. The use of live streaming was at the peak because of the lockdown. And thus, Facebook has to pause working on other projects for a while.
After successfully strengthening its live streaming feature, Facebook is now picking up from where it left.
How can businesses utilize this new update?
If you are using Facebook and Instagram to promote your brand's products and services, this feature can be helpful for you. You can handle all your customer queries from a single messaging space. There is no need to jump from one platform to another in order to send offers or discount messages to your followers.
Communicating from a single, unified interface will be a great option. Even when your customers are not on Facebook and only use Instagram, you will be able to send messages on their Instagram direct straight from Messenger. But keep in mind that you cannot message Facebook users from Instagram just yet.
And if you want to operate these platforms from a single dashboard completely while maintaining multiple uploads together, you can use a social media bulk scheduling feature.
Behind the scenes
The merger happened as the internet tycoon clashed with government regulators looking for the chance to break up the social giant. Facebook has currently been in front of Congress, which is examining Facebook's acquisition of WhatsApp and Instagram. Nonetheless, Zuckerberg hits back, saying that the allegations are based on Instagram's current success.
"There was no assurance that Instagram was going to succeed. The acquisition went exceptionally well, not only because of the skill of the founders, but also because we have invested a lot in developing and promoting the infrastructure." Mark said.
The merger would make it more difficult for government officials to split up the social media giant.
Now let's see how you can link your Facebook account with Instagram and start using this feature for Social Media For Photographers or many more things.
How to link Instagram to Facebook?
You can link your Instagram account to Facebook account by following these easy six steps:
Tap on your profile picture in the bottom right corner of your Instagram profile to go to your profile.
Tap into the right corner and go to "settings".

Select "account".

Select "Sharing to other apps".

Select " Facebook" and enter your facebook login credentials.
Tap "continue" and then select "Yes. Finish Setup"
How to update Instagram messenger?
First you need to update the Instagram app. You can update from the google play store and Apple store for android and iPhone respectively.
After updating, make sure you have linked your Instagram account to Facebook.
Now, head over toward the direct message section.
When you tap on Dm, you'll receive a pop-up regarding the new feature and it will ask you if you want to opt-in or not.
Tap on opt-in and you'll see the new messaging UI, which looks very similar to Facebook messenger.
From there you can send and receive messages from your Facebook buddies as well.
Note: It might be possible that even after updating the app, you don't receive any pop-up, that is because this feature isn't available to everyone yet. It might take some time to reach you.
How to send a message from Instagram to Facebook?
Open the Instagram app on your device.
Tap on the Messenger icon at the top right side
Now you will see the Search box at the top, tap on it and enter the person's name you'd like to chat with.
Now tap on that person's profile and a prompt will appear which says: "You are Messaging a Facebook Account"
You can now send a message and your friend will see a similar prompt.
In case that person is not on Facebook, then he/she will receive the message request which they can accept or decline.
Conclusion
Facebook is indeed the superior player in the messaging sector and for all different sectors, such as Food Blogging. According to Statista, the world's largest messaging app is Facebook's WhatsApp. Facebook's Messenger is the second biggest, followed by China's app WeChat. And the next is Apple's iMessage, which is termed Facebook's biggest competitor so far by Mark Zuckerberg himself.
The next big move will be to merge Messenger and WhatsApp. It will create a user base of 3.3 billion per network. Which will be 43% of the world's population on a single messaging service. Down the road, Facebook is likewise planning to merge the voice and video calling functions among Facebook, Instagram, and WhatsApp.
P.S: If you wish to level up the game of your Instagram Stories or want to upgraded GMB profile, read this guide, or else you can use the Instagram post scheduler to schedule your Instagram story, post, and reels!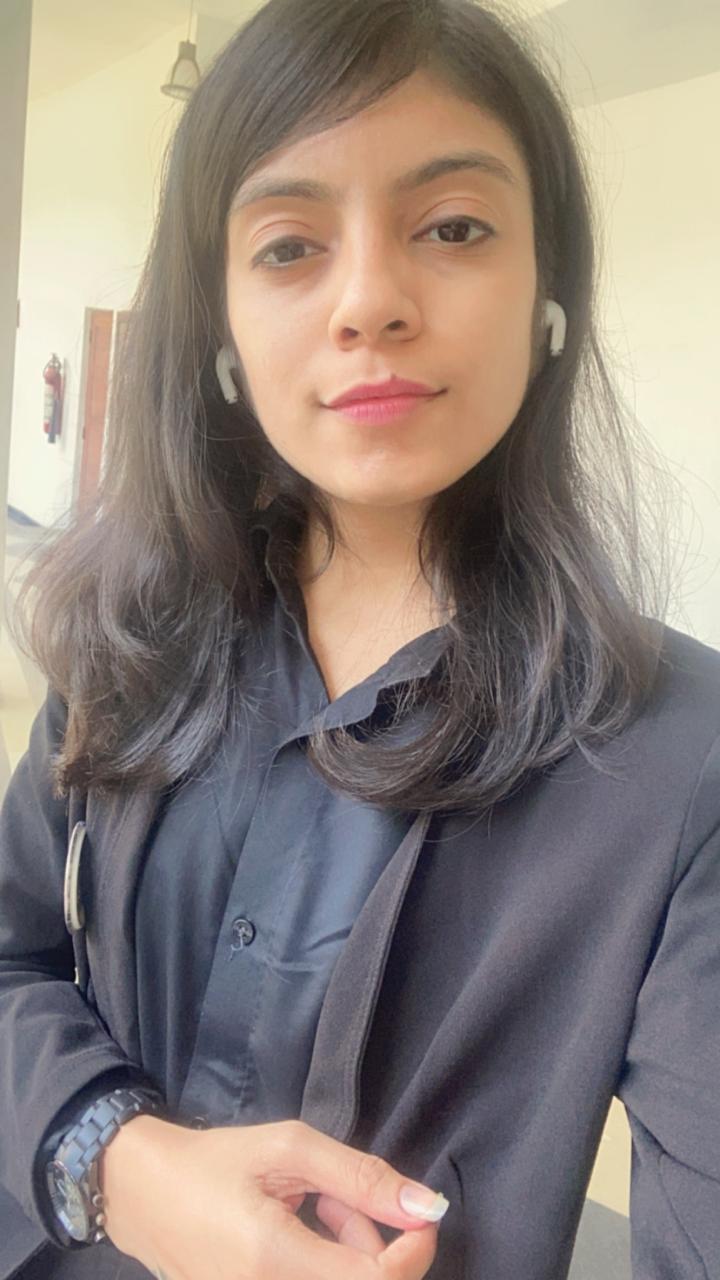 Amaiya Rathi is a Senior Content Writer at RecurPost. She helps RecurPost communicate with their readers in their own language. Whether it is the web copy, social media posts or blogs, Amaiya has worked on all aspects of copywriting. You can reach out to her at [email protected].