Do you know that your tweet has a lifespan of 23 minutes or less than that? Repost is an amazing way to fill your feed with interesting content.
An average marketer spends most of his time on creating content to engage his audience but how often does he succeed in achieving his goal?
Posting any form of content on Social Media with social media scheduler garners engagement from only a small fraction of followers.
Not just this, the Content that's received high engagement is high-quality content and stands a chance to receive a similar kind of reaction in the future.
The power of recycling your content is unparallel.
How do we repost updates on Social Media?
Identifying the (ever)greens
In the back of the mind, you should know which content to repost.
High time to ditch the approximation method and opt for RecurPost Reports to identify which posts have received more engagement and performed better.
Usually in blogs, the content that ace the list is evergreen content. Evergreen content, such as how-tos, tips and tricks, and ready-to-use guides are shareable and stand against the test of time.
Another thing you can do is you can make a list of articles and transform it into a number of content pieces by breaking it down. This way you can add more detail and background to each element.
More the Merrier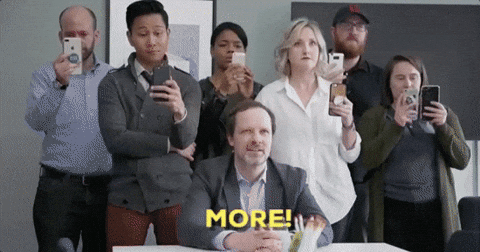 Scientifically speaking, Humans are visual learners.
Now, there are many ways to make your posts visually appealing.
You can crunch your information and make an infographic out of it.
Memes and Gifs are having a good share of capturing a younger audience.
Graphics plays a pivotal role in conveying content in a creative manner.
Screenshots can make your post look more authentic.
Give an edge to blogs or posts by converting them into videos and podcasts. Due to time crunch, many people will prefer watching or listening to content rather than reading it.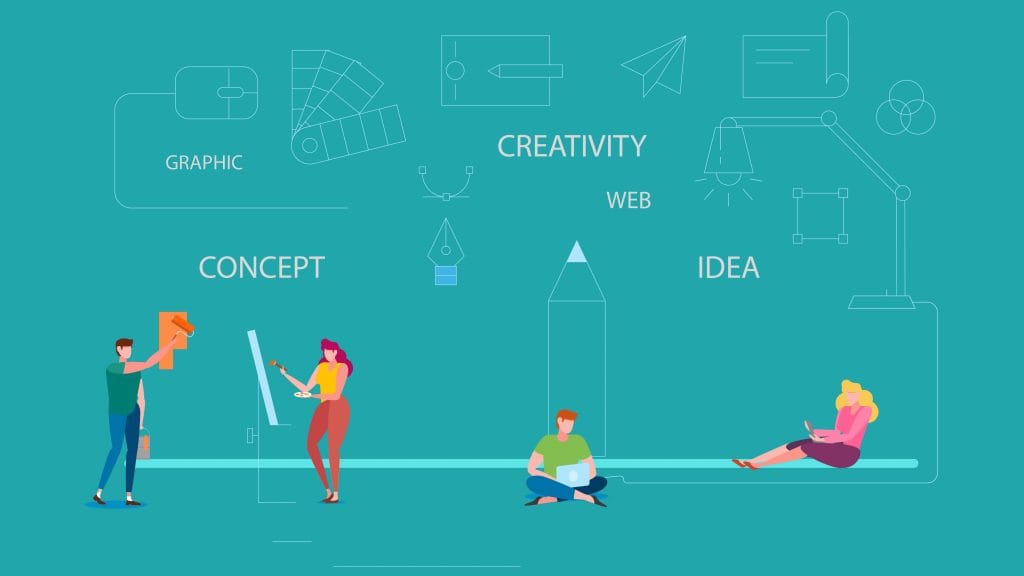 Update your Images
Websites keep on updating themselves and if you have included screenshots, make sure that they are up-to-date.
Also, every platform has different requirements so you need to make sure the images you uploaded are of the correct size. Or else it would like reading the Lord's Prayer on the head of a pin.
You can share the same updates on Social Media with different image dimensions to run a test on which one is performing well.
If you are not a social media whiz, many applications now have inbuilt sizes for every platform. Check out Canva!
SEO
The nature of online articles means that older ones are quickly forgotten, while search engines prefer fresh ones.
This means that with time, some of your best posts might disappear from the archives, never to be seen again.
This is where reposting your content on Social Media can help you improve your SEO ball game.
Mind your Hour
You might get more followers or views on your content if you post your updates on different time slots on Social Media.
Knowing how to schedule instagram posts or using social media schedulers such as RecurPost can help you select the best time automatically every time you post your content on social media. It is one of the greatest free hootsuite alternatives and a facebook creator studio alternative. When you use RecurPost to publish posts on your repost on Instagram business profile.
Structure your Post
There are different structures for creating a social media campaign. It can take a form of a question, a motivational quote, a pro tip, or some blogging tips.
Many times you can use the same content multiple times by just changing the structure of the post. This is can help to gain a new set of audience.
Make Bridges
If you wrote a post two years ago, you've most certainly written something that relates to that time.
Adding links to the previous posts at an appropriate point is important to add relevancy to your Social Media Reposting Strategy.
Update the Date
Publish your updated post as new by changing the publish date so it's featured as a brand new post on your blog.
This shows you keep up with the trend and provide up-to-date information.
While making edits you may want to put a note at the top of your post:
This post was originally published on (date) and updated on (date).
That way, you can repost this blog on Social Media as a fresh update.
Mention Hashtags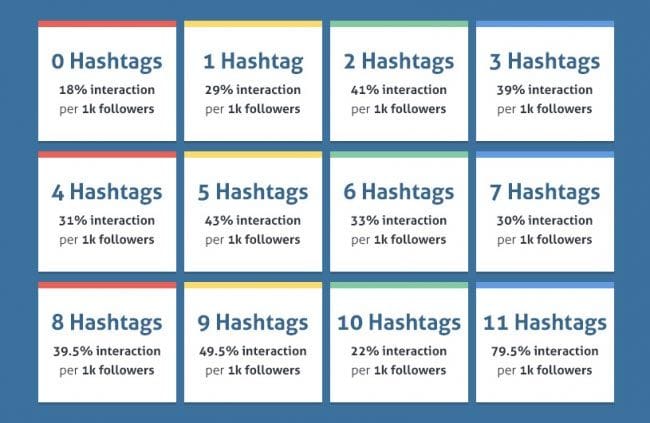 If you wrote your content a few years back, chances are that you did not use hashtags back then, but now while republishing your content you can use hashtags.
Adding more hashtags to your content on all platforms can get you more followers or connections. Make sure that the hashtags you use are precise, relevant and they keep up with the trend.
---
Reposting Content on Social Media with social media bulk scheduling definitely generates trust, increases conversion, amplifies your brand message, and serves as an unlimited pool of content for your brand or business.

RecurPost supports all major social media platforms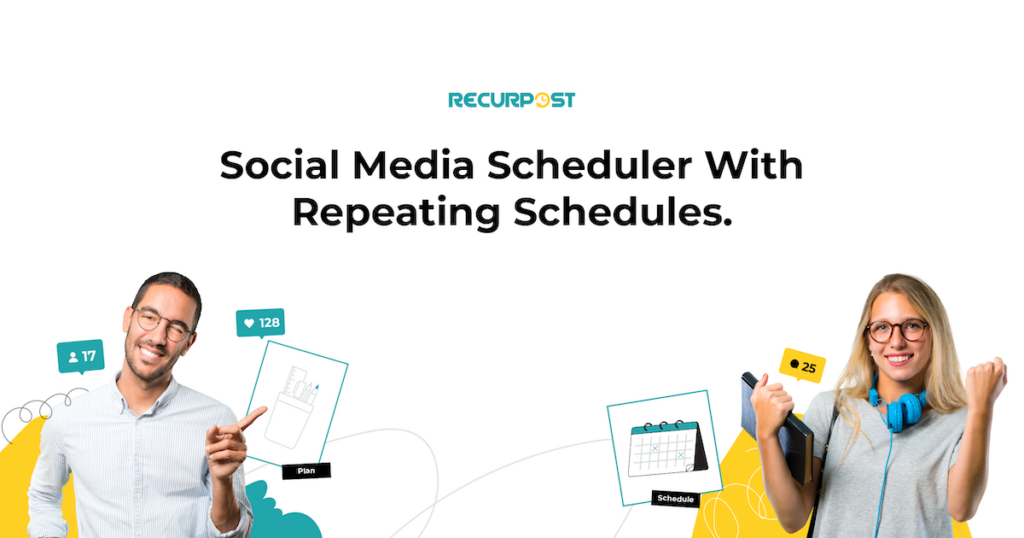 RecurPost allows you to turn your company's ambitious goals into impressive accomplishments. Using the tool, you can create content and schedule in advance without worrying about upcoming holidays.
You can schedule Facebook posts on your profiles, groups, and pages and engage your audience by creating entertaining content. It allows you to schedule Instagram posts on your personal and business profiles for sharing images, stories, and reels that talk about your customer success stories.
RecurPost lets you schedule tweets at the best time by keeping in mind Twitter norms. You can also schedule LinkedIn posts on personal and business pages. 
RecurPost is also an excellent Pinterest scheduler for taking advantage of the visual platform. It is also possible to schedule Google Business Profile posts using RecurPost to attract local buyers.

Every social media channel has its own reach and possibilities with your business accounts; social media applications can help you attain your objectives, such as successfully marketing to your target audience. Also, you can use social media management tools such as social media scheduler, which can help you to schedule posts in advance to make your day-to-day social media activities easy.
Start Reposting with RecurPost today for free.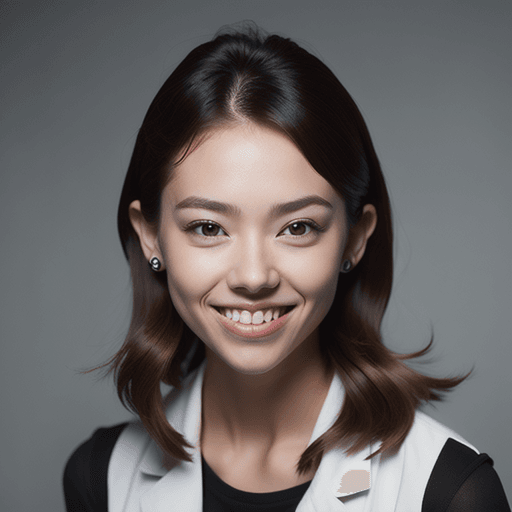 Debbie Moran is a Digital marketing strategist with 5+ years of experience producing advertising for brands and helping leaders showcase their brand to the correct audience. She has been a part of RecurPost since 2019 and handles all the activities required to grow our brand's online presence.