Have you changed a job recently or got a new promotion? Are you wondering how to add promotions on LinkedIn? Or looking for some tools that schedule social posts in advance using social media scheduler? If the answer to all these questions is a "yes," you are at the right place.
In this post, I am going to guide you on exactly how to announce your promotion on LinkedIn in a professional manner. The default cookie-cutter LinkedIn post is now overused and mostly ignored by users. However, you can make it effective following the tips and examples shown here.
We know that apart from the stress of serving the notice period, the other thing that kicks your mind is- how you will inform your relatives and friends about your promotion. Do not worry, as this is right where LinkedIn kicks in for your help.
Today, social platforms such as LinkedIn play an advanced role. If you have been using LinkedIn to schedule LinkedIn posts for personal or business profiles, you must be familiar with people's achievements. Every day and night, you can see people add promotions on LinkedIn, making you want to spread the word about your promotion.
So, if you wish to upgrade your LinkedIn feed to reflect your new job designation, but you aren't sure how to add promotion on LinkedIn in a safe way? Then, this blog will be a game-changer for you!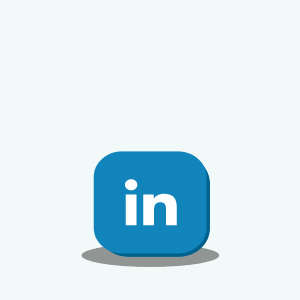 Don't let inconsistent posting hold back your LinkedIn growth.
Save time, stay consistent, and grow your professional network with RecurPost.
Table of Contents for How To Add Promotion on LinkedIn
Got New Job Or Promotion? Know When Is The Best Time To Post On LinkedIn!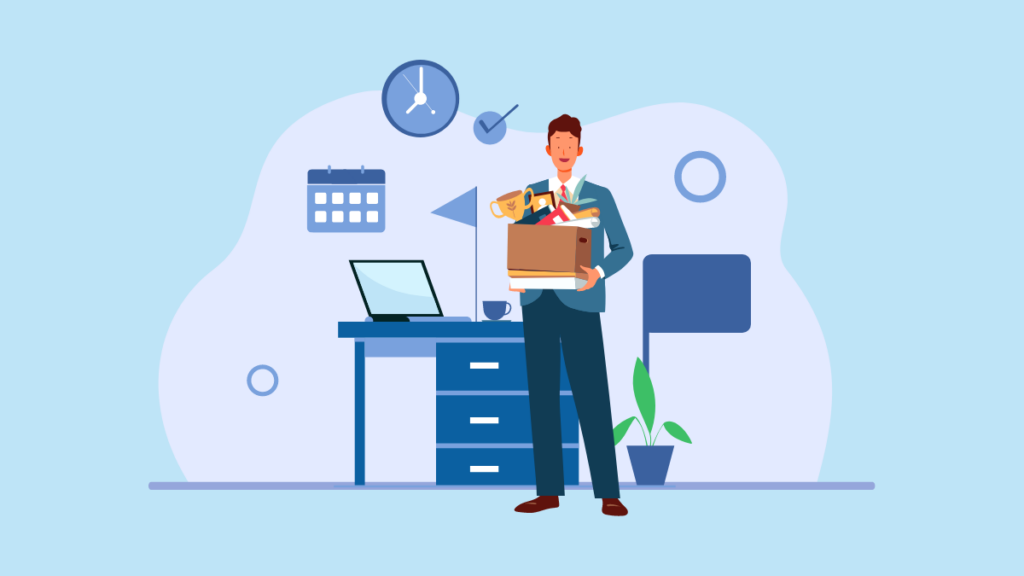 Being in the corporate world for a long time now, we believe you must hold back on doing your promotion announcement with your LinkedIn network until it's definitive. You know you mustn't leave any indicators ahead of time that you are thinking of changing your current position or already have found a better job.
If you carry the corporate world's experience, there is no denying that you must be aware of how people talk in offices. The way people speak the news won't take much time to reach your boss.
It will solely take one person to break your boss's trust and create issues in your work life. Therefore, we believe that you should be telling your boss first that you are planning on leaving the current company.
Staying on good terms with your boss is focal, not solely for your notice period time, but also for your future. You know you may need them as a reference. If you leave on a good note, your boss will get happy to talk about you positively.
When Is The Best Time To Post Promotion On LinkedIn?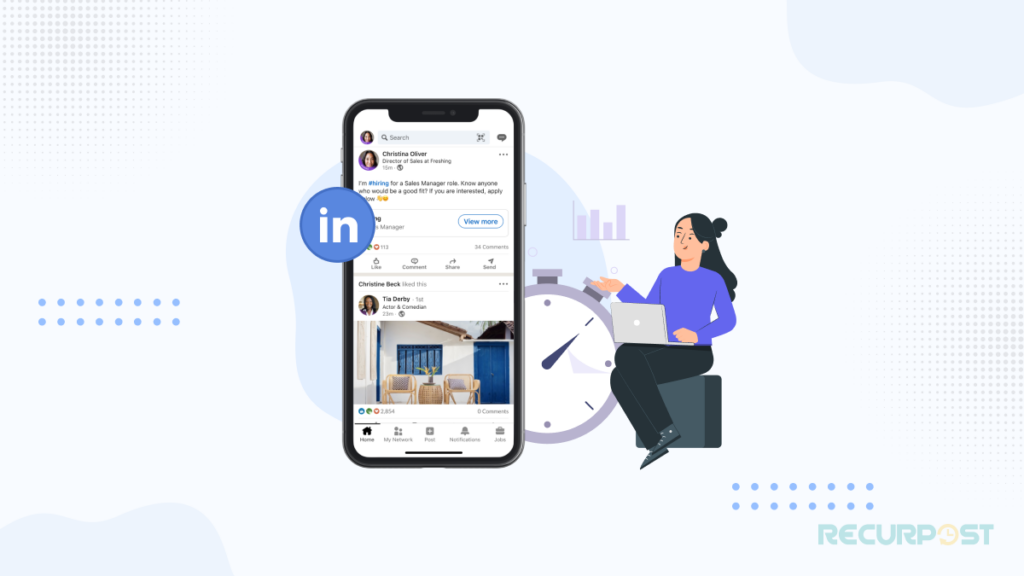 Undeniably, once you land a new job, the first thing you want to do today is updated your social profiles, mainly your profile on LinkedIn. But, we suggest you should wait for some time and check with the new boss beforehand. It is vital you know when is the best time to post on LinkedIn.
Our experience in the industry states that you must wait for at least a week before you add a LinkedIn promotion. Then, you should understand your roles and responsibilities precisely. Numerous people reading this must be wondering why is it such a big deal? Why do you have to think so much before putting a minor life update?
It will help if you think twice before doing it, as once you update a new title or new job position, there will be consequences. Some of the people from your network will congratulate you, and some will ask questions about your new job.
We don't want you to feel bad about it but pause and think for a second. What if the job doesn't work out? At times, the right opportunity can be the wrong one for you. So, until you are sure that this job is the one, you should pause to add promotion on LinkedIn.
There must be various people wondering what the big deal about is? Let us break it to you. Read the below-mentioned paragraph, and you will get a better insight into the same.
Why Is It Vital To Showcase Your Promotion On LinkedIn?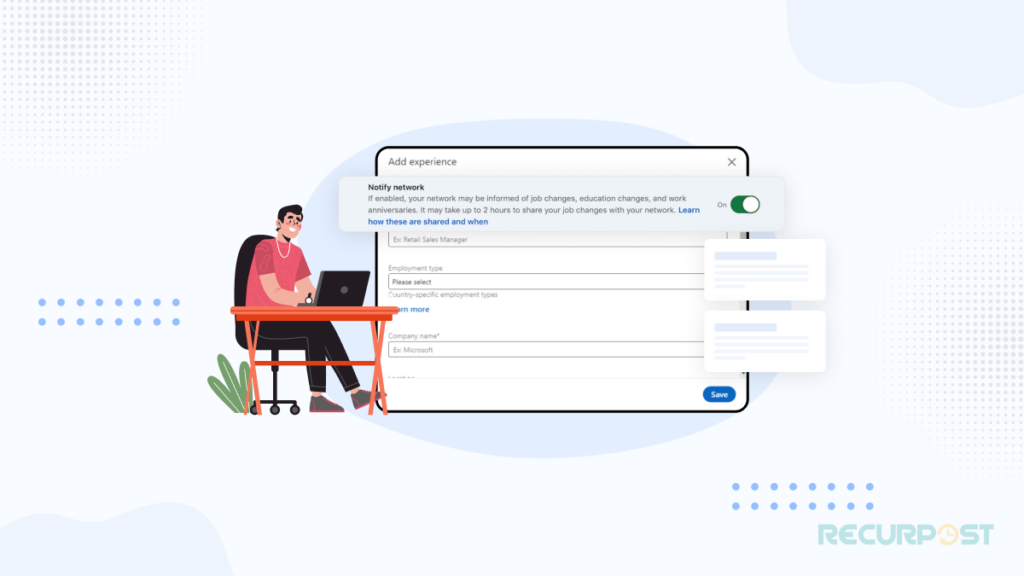 There is no denying that sharing the news of your promotion on LinkedIn comes along with numerous advantages. Today, we will explain a few possible reasons for adding information about your advertising new job or new title to your LinkedIn account.
Keeps Your LinkedIn Resume Updated
Adding a promotion on LinkedIn can be an important step in keeping your LinkedIn resume up-to-date and relevant to potential employers or business connections. In today's digital age, people increasingly rely on online platforms to gather information about individuals and businesses, including professional networking sites like LinkedIn.
As a result, maintaining an accurate and comprehensive profile on LinkedIn can be crucial in showcasing your skills, experience, and achievements to potential employers, recruiters, or business partners.
By adding the promotions to your profile, you are demonstrating your professional growth and progress within your industry or organization. This can be particularly valuable for individuals seeking to advance their careers or pursue new opportunities.
A promotion indicates that you have demonstrated the necessary skills, knowledge, and experience to take on new challenges and responsibilities. It also shows that your employer recognizes your contributions and is invested in your professional development.
Moreover, including promotions on your profile on LinkedIn can help you stand out from other professionals in your field who may have similar backgrounds or experience.
By highlighting your accomplishments and progression within your current organization, you can demonstrate your potential value to other companies or organizations that may be seeking someone with your expertise and experience.
We know several inactive users use LinkedIn to make a profile but never post anything or update it afterward. We want you to understand that it is a wrong approach, especially if you wish to expand your network or look for better job opportunities on LinkedIn.
Better Chances Of Acquiring An Enhanced Role
Keeping your LinkedIn up-to-date is essential if you want to maximize your chances of landing a higher role in your next job search. Recruiters and hiring managers often use LinkedIn to source potential candidates, and having an incomplete or outdated profile can significantly reduce your visibility and appeal to potential employers.
By regularly updating your profile with your latest achievements, skills, and experiences, you can demonstrate your professional growth and progress over time. This can be particularly valuable if you are seeking a higher role or more senior position than your current one.
By showcasing your highest professional accomplishments, you can demonstrate to potential employers that you are capable of taking on more significant challenges and responsibilities.
Moreover, having an up-to-date LinkedIn account can help you stay on top of emerging job opportunities that align with your career goals and interests. LinkedIn's algorithm often suggests job openings that match your profile, so having a complete and accurate profile can increase your chances of receiving relevant job recommendations.
In addition, updating your profile can also help you expand your professional network and build relationships with others in your industry. By sharing your latest achievements and experiences, you can demonstrate your expertise and knowledge in your field, which can lead to new connections, opportunities, and collaborations.
Showcase Your Organization You Take Pride In Working With Them
Having a LinkedIn profile does not necessarily mean that you are actively searching for a new job. On the contrary, it can be an effective tool to showcase your professional achievements and connect with other professionals in your industry.
In fact, having an up-to-date profile can be a way to demonstrate to your employer that you take pride in your work and are committed to your current organization.
By listing your current role and adding any promotions or accomplishments to your account, you are demonstrating your commitment to your current employer and your profession.
This can help to build your personal brand and reputation as a dedicated and accomplished professional, which can be valuable in your current role and in future job opportunities.
Additionally, showcasing your achievements on LinkedIn can be a way to validate your employer's decision to promote you. By highlighting your accomplishments and contributions to the organization, you can demonstrate to your employer that they made the right decision in promoting you and investing in your professional growth.
Moreover, having an updated profile can help you stay engaged with your professional network and keep up with industry trends and news. This can help you stay relevant and informed in your current role and position yourself for future career opportunities.
How To Add A Promotion On The LinkedIn's Website?
LinkedIn content marketing is currently on the top and making it a valuable business platform perpetually. Hence, if you are looking for ways to utilize the platform to your advantage, we are here to help. If you got promoted recently, it is time you post the same to LinkedIn.
Follow the below-mentioned steps to add a promotion on the LinkedIn's website.
1. Go to the LinkedIn's website, and if your account isn't logged in log in right away.
2. Secondly, click the "me" icon. It is in the top-right corner of the computer screen. Once you get done with this, click "view profile."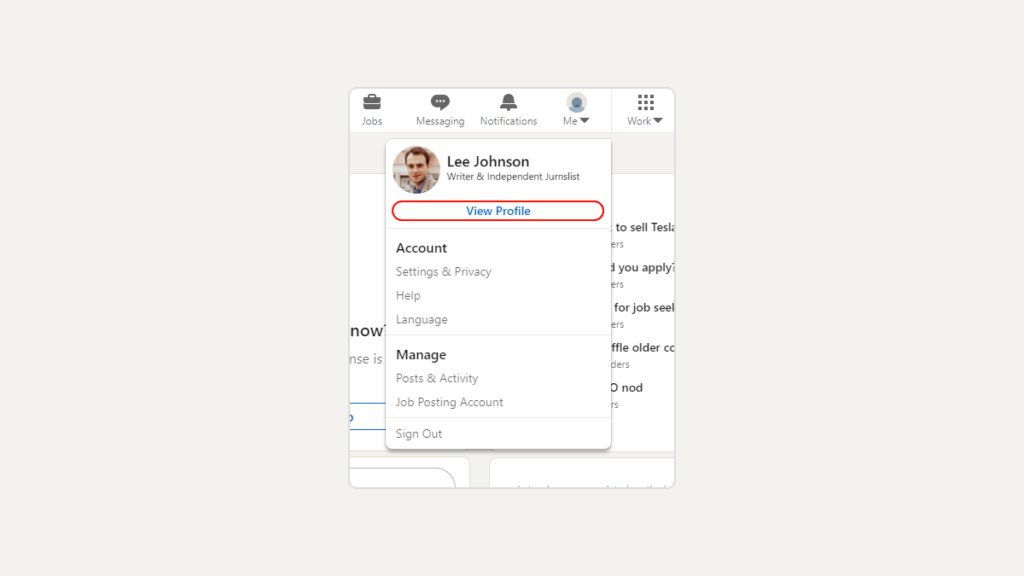 3. Move your cursor to the experience section and click on the plus sign (+)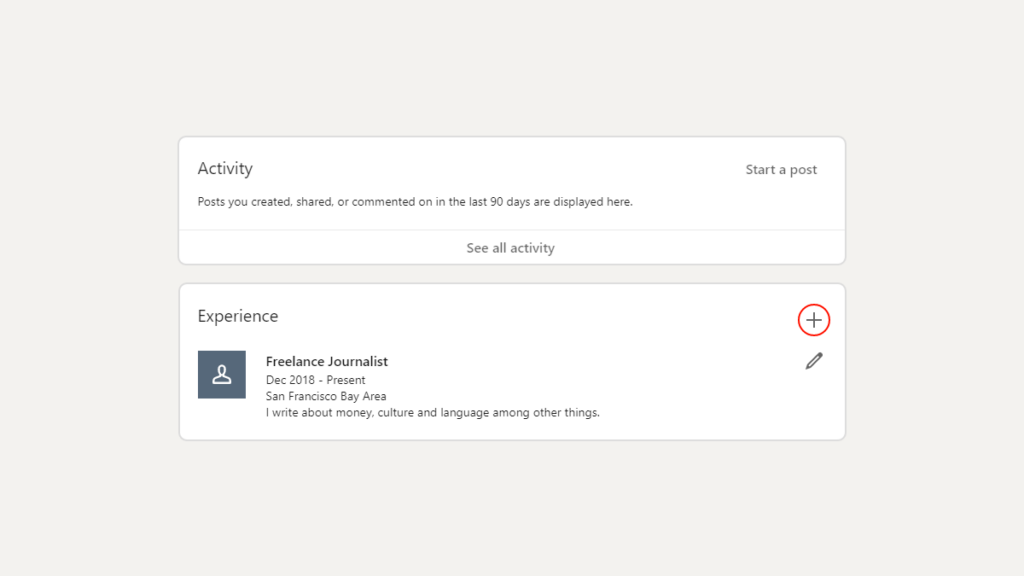 4. Now feel all the information asked about your job.
5. Then arrives a the step of notifying your network; it is a choice totally upto you. If you want to ensure that your network gets notified about your promotion, toggle on the "Share with Network" option.
6. Like always, click "save" before you move any ahead.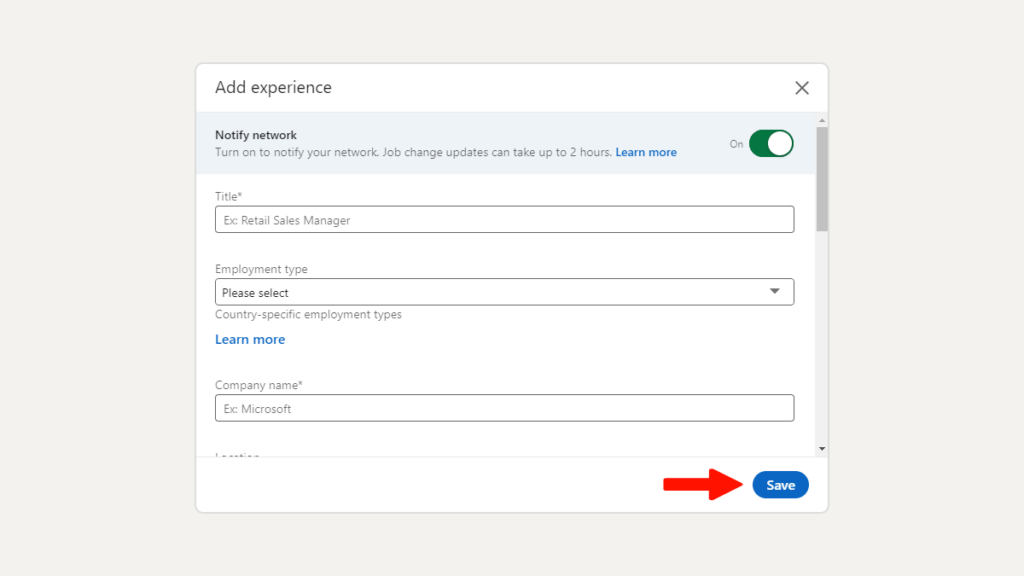 If you want to perform the same with the application, continue reading to know more!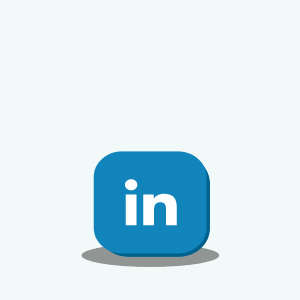 Don't let inconsistent posting hold back your LinkedIn growth.
Save time, stay consistent, and grow your professional network with RecurPost.
What Are The Ways To Add A Promotion On The LinkedIn Application?
The process stays similar whether you are utilizing an iPhone or an Android phone. Rest follow the below-mentioned steps, and you will ace it.
Open your LinkedIn application and log into your account if it isn't already.
2. Now tap your profile picture and select "View profile."
3. Now scroll down to the "Experience" section and tap the plus icon.
4. Now add all the information precisely.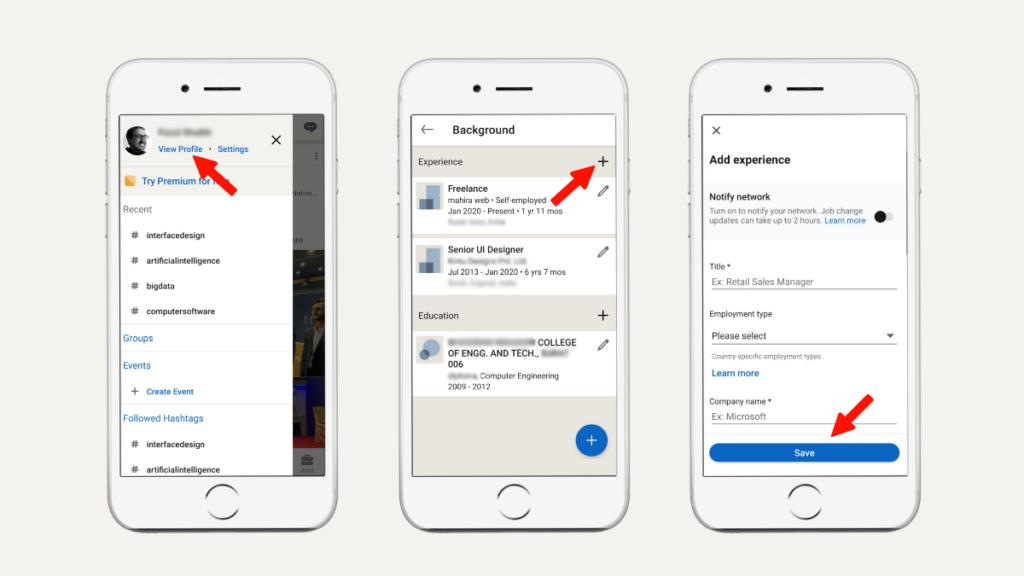 5. Next in the lines arrive making the changes to reflect your promotion or new job designation.
6. Now tap 'save' as soon as you get finished.
How To Add Promotion In Same Company On LinkedIn?
If you recently got an appraisal at your current job and wish to add a promotion on LinkedIn, follow the below-mentioned steps.
Start by opening LinkedIn and logging in.
2. Now click the "ME" icon in the top-right corner of the screen, further click view profile.
3. Move your cursor towards the job you want to edit or get promoted in.
4. You must be seeing a pencil icon there. Click on the same.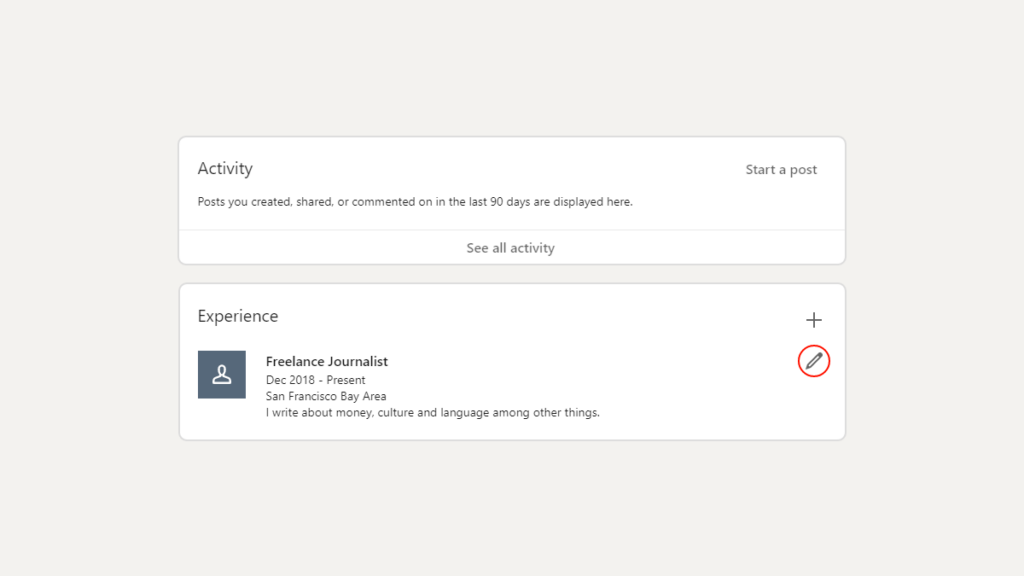 5. Now add your new job title and any other details that got changed.
6. If required, tick "update my industry" and "update my headline boxes."
7. Now, if you wish to notify your network about your promotion, toggle on the "share with network" choice!
8. Click Save to keep it all noted.
Other Ways to Announce a Promotion on LinkedIn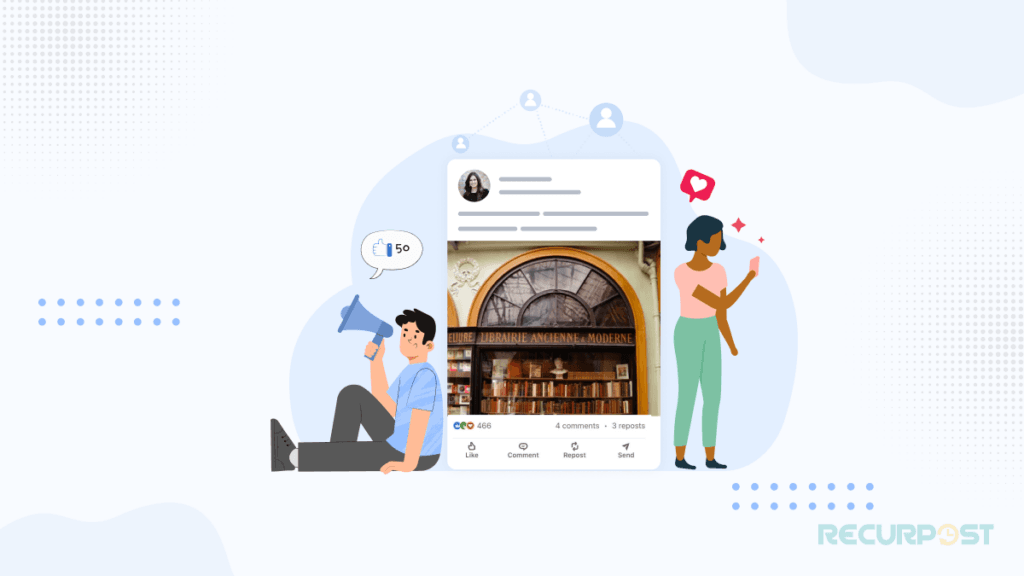 LinkedIn is a professional networking platform that provides users with an opportunity to showcase their skills, achievements, and career progress. One of the essential aspects of LinkedIn is keeping your profile updated, especially when you receive a promotion or change job roles.
Updating your promotion details on your profile is crucial, but it's not enough if you want to announce your promotion to your connections.
Here are some effective ways to announce your promotion on LinkedIn and ensure your connections are aware of your career advancement:
Featured Section
When you visit your profile, you will see the "Featured" box that gives you the opportunity to share information. You can add your promotion details here to make it appear on the top of your profile.
Update your Headline and Summary
Your headline and summary are two of the most critical elements of your LinkedIn profile. It's essential to update your headline and summary to reflect your new role and responsibilities. This will make it clear to your connections that you have been promoted, and they will be more likely to engage with you.
Post
What's better than using the classic way of creating a post? Write about your promotion in a short and sweet post saying "I am happy to share that I have been promoted" and let your connections know about it.
This update will appear in your connections' newsfeed, giving them an opportunity to congratulate you and engage with your post. Make sure to include a brief description of your new role and responsibilities and express your excitement about the promotion.
Links
When a company announces your promotion on LinkedIn or their website, it's an excellent opportunity to showcase your career progress and celebrate your success with your professional network. Sharing the link with your connections is a quick and easy way to let them know about your promotion, and it can also generate engagement and support from your network.
When sharing the announcement link to your promotion, add a personal touch to make it more engaging for your connections. You can briefly describe your new role, express your excitement, and thank your colleagues and team for their support.
Write an Article
Writing an article on LinkedIn is an excellent way to showcase your expertise and announce your promotion. You can share your thoughts on your new role, what you hope to achieve, and how you plan to contribute to the organization. This will not only help you announce your promotion but also establish yourself as a thought leader in your industry.
Send Personal Messages
You can also reach out to your connections individually and share your news with them. Sending a personal message shows that you value the relationship you have with your connections and helps you establish a deeper connection.
Thank Your Team
Finally, don't forget to thank the people who supported you during your career progression. You can share a post thanking your team and expressing your gratitude for their support.
What to Include in Your Job Promotions on LinkedIn: Top 4 Best Practices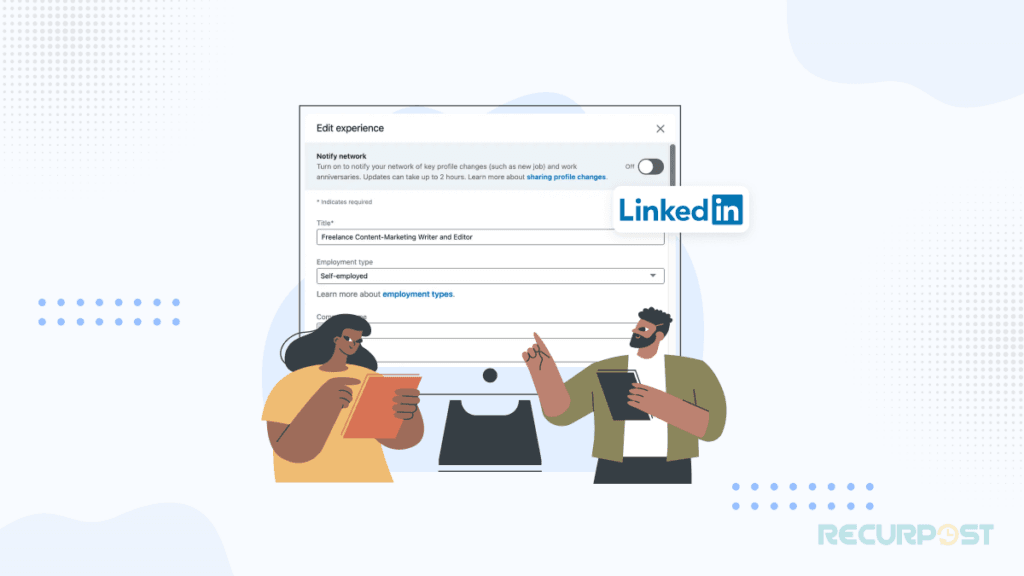 Highlight your soft skills
While technical skills and expertise are important, employers also value skills such as teamwork, responsibility, leadership, creativity, and communication. These skills are difficult to quantify or measure numerically, but they play a critical role in determining how well an individual can work with others or independently to achieve organizational goals.
When creating or updating your LinkedIn profile, it is important to highlight these skills and traits, as they can be a key differentiator between candidates with similar technical abilities. By demonstrating your proficiency in these areas, you can showcase your ability to work effectively with others, take initiative, and think creatively to solve problems.
For example, if you have experience leading cross-functional teams or managing complex projects, you can highlight your leadership skills and ability to collaborate with others to achieve common goals. Similarly, if you have a track record of coming up with innovative solutions to business problems, you can highlight your creativity and ability to think outside the box.
Moreover, adding these skills to your job details can help you stand out from the competition and increase your chances of landing your next dream job. Employers are always looking for candidates who possess a well-rounded set of skills and abilities that can complement their technical expertise.
Mention key achievements
One effective way to promote your promotion is by highlighting your key accomplishments. This can include any specific projects you completed, goals you achieved, or challenges you overcame in your previous role that contributed to your promotion. Be sure to emphasize any measurable and tangible results, such as increased revenue, cost savings, or improved customer satisfaction.
By providing concrete examples of your success, you can demonstrate your value and expertise to potential employers or colleagues.
In addition, it is important to showcase any rewards or recognition you received for your accomplishments, such as employee of the month, salesperson of the year, or any other relevant award. These accolades can demonstrate your excellence and dedication to your role, which can help you stand out from the competition.
Furthermore, if there are multiple reasons behind your promotion, it is important to mention them all. For example, if you were promoted due to your exceptional leadership skills, but also due to your ability to consistently meet and exceed performance goals, be sure to highlight both of these factors.
By doing so, you can provide a comprehensive picture of your skills and accomplishments, which can help your connections understand your value and potential as a candidate or colleague.
Add media wherever applicable
Another way to promote your promotion on LinkedIn is by sharing images or videos of your work or accomplishments. For example, if you were promoted to a managerial position, you could post a picture of you and your team or a video showcasing a successful project you led.
This can help potential employers or customers visualize your skills and experience, and also provide a more personal touch to your profile.
Another way to incorporate rich media into your LinkedIn profile is by including links to your prior work or projects. This can include articles you have written, presentations you have given, or any other relevant work that showcases your skills and expertise.
By providing access to these materials, you can demonstrate your knowledge and experience in your field and also establish yourself as a thought leader in your industry.
Finally, you can also add Excel sheets or other data-driven content to your profile to showcase your analytical and problem-solving skills. This can be particularly effective for positions that require a strong aptitude for data analysis or financial management.
By sharing relevant data or reports, you can demonstrate your ability to synthesize complex information and provide valuable insights to your organization.
Notify your contacts only when needed
In the above section on how to edit your title, we saw the option of notifying your network. Now, it is important to know when to actually notify your network and when to take a step back from doing so.
When to notify your contacts about your promotion: When you have received a noteworthy promotion like becoming the head of the department, becoming the team lead, getting a senior role, taking on more responsibilities, or something similar, you can consider notifying your network about the same through a post.
When to not notify your contacts about your promotion: When you are testing the features, it is best not to notify your connections. It can happen by mistake, so keep this in mind while playing around with the platform. Also, when there's not a lot about what's new with your job responsibilities, you should not consider notifying your network. You can update your experience, but don't toggle on the button for notifying your connections.
How To Creatively Add Promotion On LinkedIn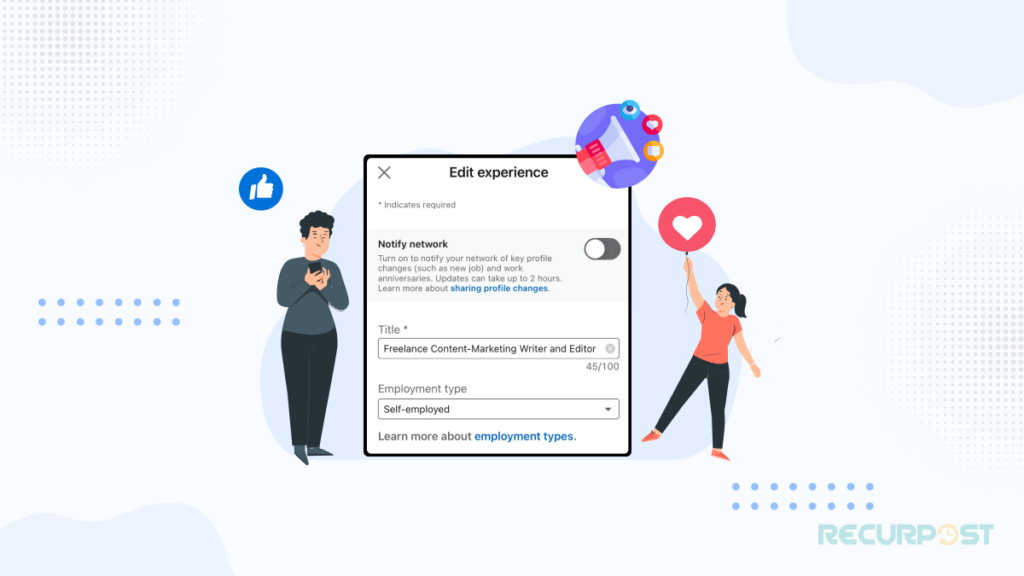 Below are a few tips on how to be a little creative and stand out from the crowd while adding promotion on LinkedIn.
Set an attractive and appealing display picture
Use a professional and clean headshot for your LinkedIn profile photo. A profile photo provides a glimpse into your branding for potential employers. So make sure your profile image is of a high quality. This will make an excellent first impression on everybody who views your profile.
Write an interesting headline
If you could come up with an intriguing LinkedIn job headline that informs people who are looking at your profile about what you do, that would be great. By doing this, you'll be able to show recruiters how you may be of help.
Curate a summary of your experience
People who visit your profile are interested in learning more about you. As a result, you should create a summary of your background that highlights your professional abilities as well as your interests, talents, and experience. You can produce a summary that accurately represents your persona and scope of work by using your narration and copywriting skills.
Add media
As stated above, To make your postings more intriguing, you should also include multimedia content. Make your profile stand out by adding videos, presentations, portfolio, or link to a website.
How to promote a post on LinkedIn?
To promote a post on LinkedIn, there are a few different ways you can approach it. Here are the main methods for promoting a post on LinkedIn:
1. Organic promotion: this is an unpaid promotion strategy, it allows you to engage your connections and showcase your brand without paying for each click. So, Start by sharing your post organically on your LinkedIn profile. Craft a compelling caption, tag relevant individuals or companies, and use relevant hashtags to increase visibility. Encourage engagement by asking questions or requesting input. Engage with comments and share the post in relevant LinkedIn groups to expand its reach.
2.LinkedIn Ads: You can leverage LinkedIn's advertising platform, Campaign Manager, to create focused ad campaigns. You have the flexibility to promote a specific post or build a new ad from scratch. Determine your budget, define your target audience, and choose from different ad formats like single image, carousel, or video. LinkedIn Ads provide diverse options to expand the reach of your content to a broader audience on the platform.
3. Sponsored content: Increase the visibility of your post by utilizing the Sponsored Content feature, which enables you to extend your reach beyond your current network. Sponsored Content allows you to promote your post directly in the LinkedIn feed of professionals who align with your target criteria, reaching a wider audience.
4. Influencer partnership: Collaborate with LinkedIn influencers or industry leaders who have a large following. Engage with them, build a relationship, and explore opportunities to have them share or promote your post to their audience. This can significantly increase the visibility and engagement of your content.
5. Employee advocacy:  Maximize the potential of your employees' networks by motivating them to share and endorse your post on their personal LinkedIn profiles. This strategy can significantly expand your reach and tap into their connections, amplifying the visibility of your content.
When determining the most effective approach to promote your post on LinkedIn, keep your goals, target audience, and budget in mind. By combining organic strategies with LinkedIn's advertising options, you can optimize your post's visibility and drive higher engagement levels.
In What Ways RecurPost Will Help You With the Best Time To Post On LinkedIn?
RecurPost provides you with a feature called 'Auto-schedule for best times.' When you select this option while scheduling your post, RecurPost will automatically find out the best time to post by studying your account's engagement and schedule your post accordingly. This will ensure that you content is posted at a time when it is likely to receive the maximum engagement.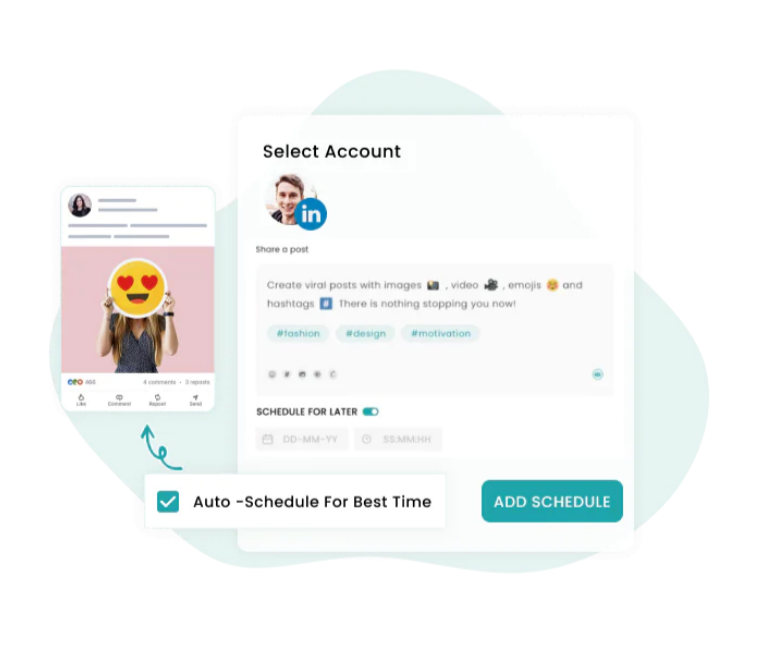 So, readers, here is one thing that you must understand updating the experience section of your LinkedIn profile is not the only way how you can share the news of your promotion or a new job. Yes, that is right. There are other ways too. For the ones in shock, let us break it to you, LinkedIn marketing is not the solely best thing about the platform, it also helps users enhance their personal profiles.
You know the first thing one automatically notices when they visit your LinkedIn profile is the feature section. Numerous researches state that the feature section of LinkedIn plays a vital role in LinkedIn content marketing or LinkedIn for b2b marketing strategy. Hence, it would help if you also utilized it for your benefit.
You can utilize it by creating an avant-garde post that will brief your network about your promotion or a new job. Below we are mentioning some more ways how you can announce your upgrade or a new appointment. We will also note how RecurPost will help you make it creative and how it works as a LinkedIn Scheduler! RecurPost is among the best free hootsuite alternatives and the most trusted socialreport alternatives.
How To Add Promotion On LinkedIn Creatively using RecurPost?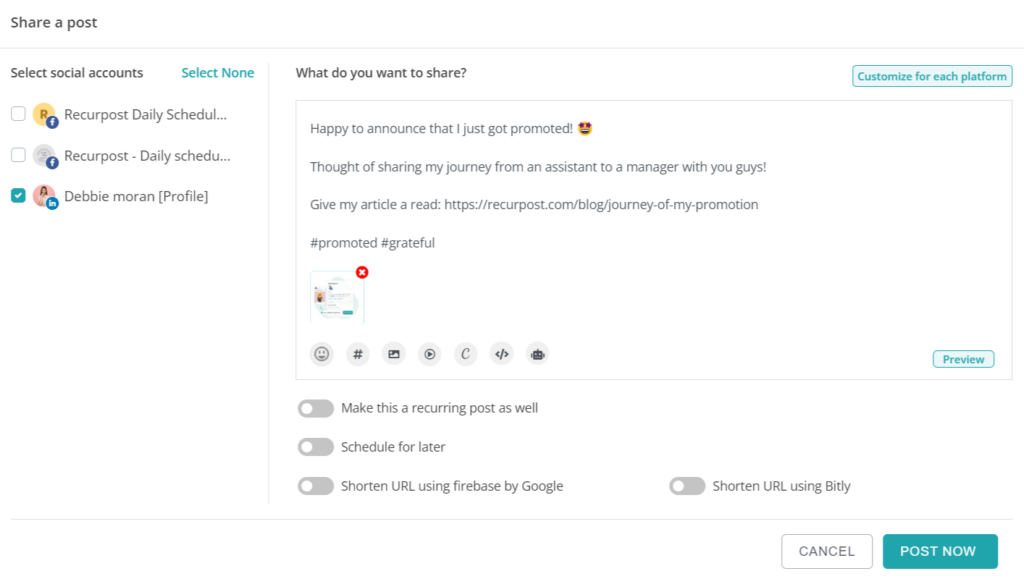 RecurPost is a scheduling tool for creating a post with the desired caption, links, images, videos, and editable options in Canva. So, you can create a post about your promotion with RecurPost. Via this way, your connection will instantly see your post when they scroll through their LinkedIn feed. You can schedule Facebook posts about your promotion on your personal account or can schedule Google Business Profile Posts to post about your promotion with this.
You can write a short article expressing your journey in the last organization and about this promotion. It will not only brief people about your new job but also showcase your writing skills to them. In the end, post it immediately or let RecurPost schedule posts on LinkedIn.
With the schedule Instagram posts feature, you can share the link of your new job or promotion is already posted elsewhere. Do not worry if it will reach your connections or not. RecurPost will take care of drawing in more and more people every time you post.
For marketers who rely heavily on visuals, RecurPost is an excellent Pinterest scheduler. With Recurpost, you can schedule tweets with variations at the best time.
To know more about RecurPost pricing or want to inquire more about its features kindly connect online via the website, or you can directly give us a call.
Wrapping It Up!
In the end, we hope that this blog helped you aptly understand how to add promotions on LinkedIn to notify your network. If you still have anything to add or understand when is the best time to post on LinkedIn, acquire RecurPost services. Apart from that, let us know in the comment section about your queries or what you feel about social media bulk scheduling, and we will help you with the same. Also, stay tuned for more blogs about LinkedIn and LinkedIn content marketing!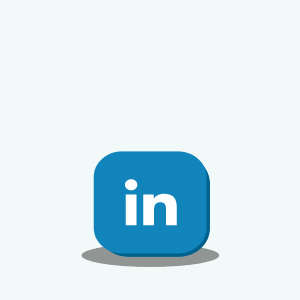 Don't let inconsistent posting hold back your LinkedIn growth.
Save time, stay consistent, and grow your professional network with RecurPost.
Frequently Asked Questions
1. What are the other ways of notifying people about job promotion rather than putting it in the experience section?
To showcase your promotion on LinkedIn, create a short public post, write an article, add a link to the announcement, or include celebratory images or videos with your new team.
2. How do I notify a promotion on LinkedIn?
When updating your promotion or new job on LinkedIn, you'll see an option to notify your connections before saving. Be sure to choose "yes" to notify your connections.
3. When should you announce a promotion or new job on LinkedIn?
In a new job, inform your boss that you are serving your notice period and looking for a new job. Let the authorities announce your promotion and wait for a week to learn your new roles and responsibilities.
4. How do I know my job got updated on LinkedIn?
RecurPost can help you announce your promotion on LinkedIn. Simply create a post, preview it, and schedule it using RecurPost. The platform will post it for you, and you can refresh the website or application to see it in your experience section.
5. What Are The Ways To Put A Promotion On LinkedIn?
To add a promotion on LinkedIn, log in to your account, go to your profile page, edit the relevant job by clicking the pencil icon, add promotion details, and save the changes.
6. How to show promotion on LinkedIn app?
To show a promotion on LinkedIn app, update your "Experience" section by adding a new job entry with the updated designation, company, and dates, and select "Promotion" as the reason for leaving your previous position.
7. How to add new job title on LinkedIn same company?
To add a new job title on LinkedIn for the same company, go to the "Experience" section on your profile, select the current company, and click "Add a new position" with the updated title and dates.
8. Should I post my promotion on LinkedIn?
Yes absolutely, announcing your promotion on LinkedIn is a great way to share your professional achievements and increase your visibility within your network.
9. How to make your promotion announcement on LinkedIn 'the best' announcement?
Express gratitude to colleagues, mentors, and the company for their support. Keep the announcement concise, highlighting key promotion details and showcasing specific accomplishments. Reflect on your journey and alignment with long-term goals. Convey enthusiasm, commitment, and tag relevant individuals. Use visuals and encourage engagement from your network.
10. What is meant by Promoted on LinkedIn?
A promotion on LinkedIn means moving up in your current job with a higher position, more responsibilities, and better opportunities. It shows that you have been recognized for your skills and contributions, and you may receive a higher salary and benefits. Updating your LinkedIn profile with the promotion lets others see your progress and accomplishments in your career.
11.How to show you have been promoted on LinkedIn?
To show that you have been promoted on LinkedIn, follow these small steps:
1. Update your job title in the "experience" section.
2. Edit the job details including designated changes (eg. new job title, updated education details.) 
3. Describe your new role 
4. Highlight accomplishment
5. Update the company and dates 
6. Save the changes by selecting "Save" or "Update".
This will indicate your promotion on your LinkedIn profile.
12.How to update job promotion in LinkedIn?
To update your job promotion, Go to your profile, click "Edit," find the relevant job position, and adjust the title and description to reflect your promotion.
Save the changes to update your LinkedIn profile and declare the promotion with the new job promotion details.
13. What are some of the promotion announcement messages?
Here are some of the examples of messages that you can use to write your promotion on LinkedIn; However, remember to customize these examples to your specific situation and add personal touches to make your promotion announcement on LinkedIn Unique and authentic.

1. Delighted to share my promotion to [New Position] at [Company]! Grateful to my amazing colleagues and mentors for their support. Excited to take on new challenges and contribute to the company's success. #Promotion #NewRole
2. I am thrilled to announce my recent promotion to [New Position] at [Company]. Thankful for the opportunities and guidance that have led to this achievement. Excited to continue making a meaningful impact in my new role. #Promotion #CareerGrowth
3. I am humbled and grateful to announce my promotion to [New Position] at [Company]. This journey wouldn't have been possible without the amazing people I've had the privilege to work with. Looking forward to the new challenges and opportunities ahead. #Promotion #Grateful.
14.what is the meaning of "end current position as of now"?
"End current position as of now" on LinkedIn means that you are updating your profile to reflect the end of your current job or role. It signifies that you are no longer actively holding that position and allows you to indicate a transition or change in your professional status.
15. Why does LinkedIn say "Starting new position" instead of "Promotion"?
LinkedIn typically uses the term "Starting new position" instead of "Promotion" to provide a more neutral and inclusive language that covers various types of career changes, including both promotions and lateral moves.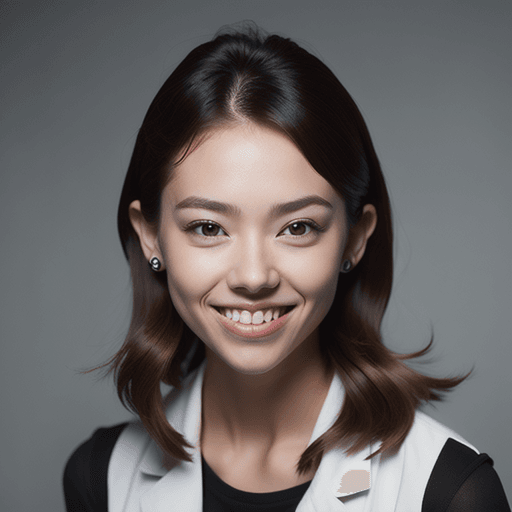 Debbie Moran is a Digital marketing strategist with 5+ years of experience producing advertising for brands and helping leaders showcase their brand to the correct audience. She has been a part of RecurPost since 2019 and handles all the activities required to grow our brand's online presence.