While we're seeing some fantastic Halloween advertising over the years, what about marketing campaigns that go beyond imagination? There have been some great and gruesome Halloween ad campaigns that will blow up your mind! Halloween, with its goosebumps-raising themes and spooky visuals, tends to motivate digital marketers to create eye-popping and jaw-dropping marketing campaigns that can be scheduled using a social media scheduler.
The past few years have been particularly exciting, as many brands have experimented with using digital technologies and channels to engage and frighten viewers in new and unexpected ways. Every year, brands spend millions on creating Halloween marketing campaigns as they get an opportunity to be creative in a way they otherwise won't normally do.
Thus, we have gathered the best and most spooktacular Halloween marketing campaigns of all time. Let's get inspired!
1. Fanta's Halloween campaign of limited edition Snapchat filters & cans
Fanta has always used Snapchat as its key platform for Halloween marketing campaigns. To celebrate Halloween 2018, Fanta launched a dazzling new marketing creative: spooky limited-edition cans and bottles, and sponsored Snapchat lenses! The marketing strategy included digital and outdoor ads, as well as social spending and digital collaborations with Joe.ie and Her.ie.
Fanta also teamed up with notorious horror experience, Dublin's 'The Nightmare Realm'. Fanta's 'Zero Escape Rooms' took visitors into an abandoned warehouse and offered them a chance to take part in some very spooky virtual reality.
To mark Halloween, Fanta cans and bottles have earned the ultimate terrifying night-time make-up with ghoulish illustrations by Israeli artist and illustrator Noma Bar. All limited edition Fanta packs also included QR codes, providing exclusive Snapchat filters and lenses access. This Halloween campaign resulted in a 23% increase in overall sales!
Vanta Fanta? #OddThingsToAskAVampire pic.twitter.com/eOc3205c8d

— Fanta (@fanta) October 4, 2018
2. Urban Decay's FB Halloween campaign
A recent trend among cosmetics companies has been to build Halloween makeup tutorials. It is a great way to highlight the festive importance of cosmetics, while also providing their customers with useful content. Urban Decay also followed a similar direction. And it won them a spot as one of the most beautiful beauty brands in the Halloween season last year.
They created a contest and promoted it across their social media channels. Viewers were asked to create Halloween looks and share them. In return, Urban decay offered them a cash price or exclusive makeup products. Through this campaign, they received a total of 17000+ interactions and more than 1000 shares!
3. UNICEF's 'Choose your hero' Halloween campaigns
UNICEF Canada has used Halloween like no other brand – by taking the initiative to remove the dread and dismay from the lives of little children. Everyone will remember those orange boxes that kids carried around from door to door with their trick-or-treat bags on Halloween years ago, collecting donations along with their candy. Now kids and their parents can set up a personal fundraising page online.
Taking into account the legacy of the original campaign, the four characters displayed on the Orange Box have been turned into "Halloween Heroes" illustrating water, nutrition, health, and education. By giving children the opportunity to choose what they want to collect funds for, UNICEF also helps them to learn about global issues and teach them that they have the potential to do something about it. Indeed a Happy Halloween!
4. Svedka Vodka's creepy banners for the Halloween campaign
Svedka Vodka enhanced the creepy factor on Halloween with a new campaign featuring banner ads that stalk and haunt users everywhere they go. With a millennial audience that spends a lot of time online, the vodka brand decided to ramp up the creepiness factor with the most feared form of advertisement – banner ads.
The Svedka 'Banner Ad Curse' finds intriguing banners chasing users around like a stalker, warning them that their every move is being tracked, calculated, and weaponized for showing ads. The curse messages were based on the details the ad knows about the customer – If someone is up late, watching a video on their mobile devices, sharing stuff about other vodkas, or even going to private browsing mode.
Some examples of phrases sent include: 'I heart following you around New York,' 'You shouldn't be up this late,' 'I know you like the wrong vodka,' and 'On your phone, calling for help?' People will lift the curse and be free from banners by visiting the Svedka Vodka website and posting the only more contemptible thing than retargeting banners: clickbait news stories.
When any of their friends click on the article, they'll be redirected to the cursed video that cooks them, and the whole 'hellish' cycle will start again. How devilish is their marketers' mind to make some eye-catching banners to scare people with their campaign.
5. Budweiser brews up 'Drink Wiser' Halloween campaign
Budweiser used Halloween as an excuse to warn revelers not to overdo it on the liquor. The company created a thought-provoking Halloween campaign called "drink wiser," which portrayed real people arrested for drunken and disorderly behavior. The campaign showcased genuine mugshots of these abusers with a clever twist – each image was modified to put the offender in embarrassing Halloween outfits.
The beer brand also integrated a social media strategy into the campaign, which urged Halloween partygoers to follow @BudweiserUSA on Twitter and receive real-time updates to drink water between beers. To further raise brand love, Budweiser also offered free $5 Lyft gift cards for every Budweiser beer purchased via the Drizly alcohol e-commerce platform between Oct 21st and Nov 1st.
Halloween is best spent at bars, not behind them. This Halloween, follow @BudweiserUSA and turn on tweet notifications for reminders to hydrate between Buds. #DrinkWiser pic.twitter.com/89iaJyYgfz

— Budweiser (@budweiserusa) October 31, 2019
6. Disney World's 'Behind the scenes' Halloween campaign
Disney world decided to do something different than others on Halloween. It took its audience behind-the-scenes, using a time-lapse video to show how they transformed the popular fun park into a Halloween-themed land, right before their eyes. Of course, Disney always takes the high road to impress their fans with holiday decorations, which clearly not all companies can do-and certainly not on the same scale.
This video campaign, however, affiliate marketing enabled viewers to see all of the hard work that went into decorating the park for Halloween, and that behind-the-scenes insider access could be something to consider in your own approach. This Halloween transformation post generated almost 240,000 total interactions, outperforming all of their other posts for the entire year!
This year, Disney is asking people to put on their favorite Halloween costumes, turn up the haunting hits and tune in for some seasonal movies all month long as they kick off six weeks of Halloween-themed activities, experiences to keep fans tricking, treating, and celebrating with #DisneyHalloMoments.
7. Burger King's 'Scary Clown Night' Halloween campaign
This was probably the most talked-about Halloween ad campaign.
"Come as a clown, eat like a king." This was the tagline of the campaign that Burger King used smartly to take a jab at its biggest rival McDonalds. The campaign includes this digital commercial, which plays the creepiness of scary clowns, and an offer of free Whoppers for the first 500 people who turn up at Burger King dressed as clowns on Halloween. This event was held at its Leicester Square flagship restaurant in London and others across 35 countries, from 7 PM to 3 AM on Halloween.
Burger king also encouraged people to dress up as scary clowns and then share their costume pictures on social media with the hashtag #ScaryClownNight. This burger giant has targeted McD a lot many times, but this particular campaign was the best so far.
In our modern era, where clowns are seen as creepy as much as they are entertaining, using the spooky season as a chance to discredit the famous spokesclown of a rival is a clever move. The result of the campaign? People went mad on social media talking about how Burger King attacked McD in the face.
And what happened on the day of Halloween? People from London, Zurich, Sao Paulo, Madrid, Boston, and 30 other countries created a night that no one could ever forget!
35 COUNTRIES. 1500+ RESTAURANTS. 110,000 CLOWNS. 1 NIGHT.
Yes! 110,000 people dressed up as clowns and showed up at Burger King outlets. And even when all of them got their free Whoppers, Global sales increased by 15%, restaurant traffic increased by 21%, and the campaign got 2.1 billion impressions. Basically, it was the most global campaign in Burger King's history. Now, that sounds super amazing to us!
8. TopShop's stranger things Halloween clothing collection
Topshop has been focusing on its in-store experience of late. It introduced a VR water slide in its flagship store. And then worked with Netflix UK to create an immersive 'Stranger Things' pop-up for Halloween. It's a smart partnership and a win-win situation for both brands.
Building on season one's success, Topshop created a 28-piece set of Stranger Things clothes, including t-shirts, jumpers, and bags. The collab definitely paid off on the advertisement front, with big media coverage of the launch. The flagship store was transformed to include some of the most memorable moments from the show and to kick off a promotional period aptly running until Halloween.
The collection was given a broad and prominent room inside the shop. Still, the unveiling attracted crowds outside to stare at the revamped store windows. There were queues too ahead of the 7 AM opening, despite the heavy rain!
While they weren't as large as we might imagine from, say, the usual H&M designer partnership, those queues were clearly verified by Stranger Things fans, with around 50 of them lined up as the first to shop for a new collection.
9. Fortnite's campaigns of Halloween Skins
Fortnite acknowledges the passion that people have for the spooky festival. It has adopted a scary theme and has already incorporated it into its types of marketing campaigns before. Fortnite's Chapter 2 Season 4 has been an absolute success. It gained the love and appreciation of players from all around the world. Including skins, new POIs, and new magical arms, Fortnite has done it all.
Cosmetics have always been a major focus point for Fortnite. Over the past years, they have launched many skins and other cosmetics. Not much detail has been officially given about what new skins and cosmetics will be coming to Fortnite this festive season. But according to some rumors, Victoria Saint and Sagan will be the two new skins that will be coming to Fortnite this Halloween. Other confirmed skins include Hay Man, Straw Ops, Dark bomber, Maven, and Bullseye.
10. Pepsi and Coca Cola's Classic Rivalry on Halloween
Pepsi ran a social media campaign that created a lot of buzz on FB and Twitter. The brand posted the below image with a text saying "We wish you a scary Halloween." Apparently, the aim was to give out the idea that being like Coca-Cola for Halloween would be 'scary.' To avoid any kind of legalities, Pepsi misspelled Coca-Cola as 'Cola Coca'.
However, Pepsi received a counter-attack in no time. But the response didn't come from Coca-Cola itself. It was from a fan page. The fan image text said, "Everybody wants to be a hero!". This changes the whole perspective of the image that Pepsi isn't wearing a scary cape for Halloween but is actually trying to be a hero like Coca-Cola. How clever is that!
Which Halloween campaigns blew up your mind with their unbelievably amazing thought process? Let us know in the comments below!
How RecurPost can help in maintaining a presence across social media platforms?
One of the topmost social media scheduling tools on the market is RecurPost. With its unique social media bulk scheduling feature, RecurPost is the best promorepublic alternative. You can create one-time posts or recurring updates using RecurPost's social media scheduler. Additionally, you can efficiently perform bulk updates and upload, making RecurPost the best choice of free hootsuite alternatives.
Delight your customers by serving them the content they enjoy. RecurPost helps you schedule Facebook posts on personal profiles, business pages and groups. You can schedule Instagram posts for sharing images, reels and stories on your personal and business profiles. RecurPost is a brilliant Pinterest scheduler for attracting buyers by showing them the visual content of your products or services.
With RecurPost, you can schedule tweets multiple times with the same content. If you want to connect with business leaders, you can schedule LinkedIn posts on your personal and business pages. Why forget local customers when you can schedule Google Business Profile posts with a call to action and bring them to the party? RecurPost enables you to post repeatedly and effortlessly on multiple social networks in just a few clicks.
P.S. Is your business performing up to the mark on social media? Don't let your presence on social platforms die this Halloween! Even don't let Christmas marketing campaign ideas as well as Marketing for book authors go blizzard! Sign up for RecurPost's 14-day free trial now and fill up your feeds with content that will be loved by your audience.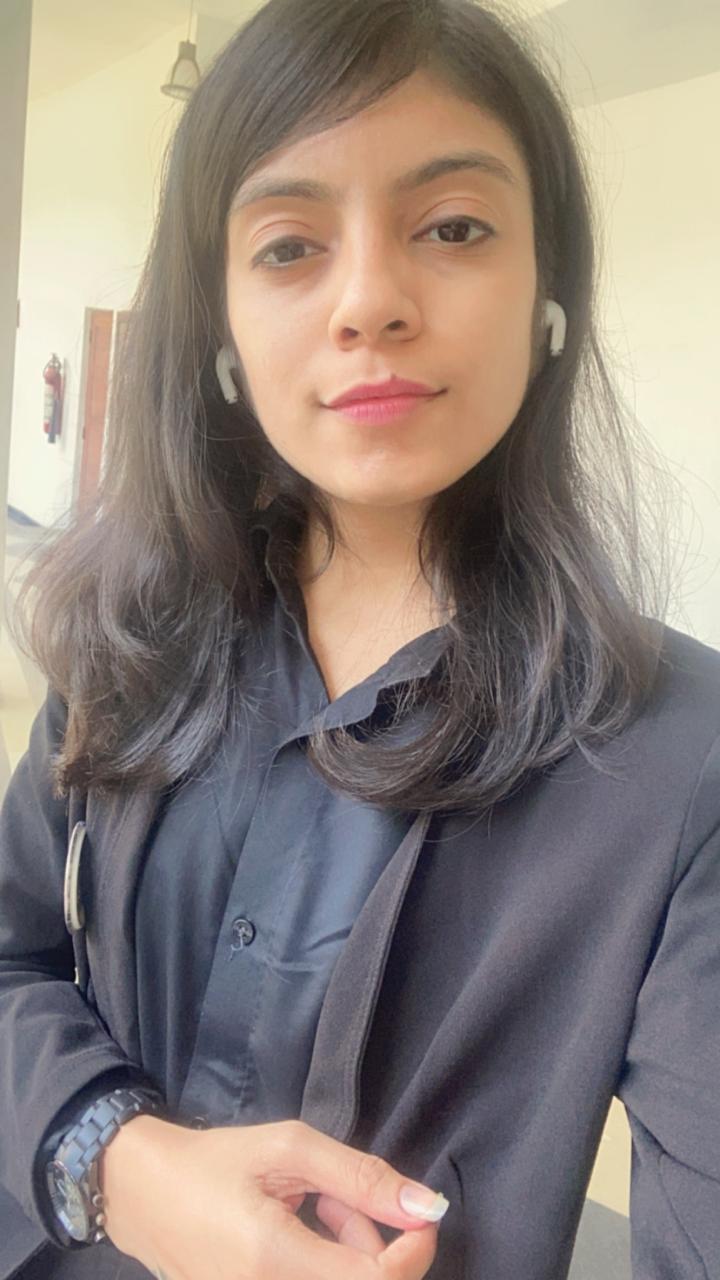 Amaiya Rathi is a Senior Content Writer at RecurPost. She helps RecurPost communicate with their readers in their own language. Whether it is the web copy, social media posts or blogs, Amaiya has worked on all aspects of copywriting. You can reach out to her at [email protected].