Brand reputation will determine your business' health and longevity. You need to keep a watchful eye on what people talk about your brand and how they perceive it. Through consistently putting efforts into brand monitoring and managing brand reputation, you can ensure that your brand is thriving.
However, there are so many ways that the audience can interact with your brand. It's not been so easy to track your brand mention and get insight into how people feel about your brand by online brand monitoring.
In this article, we will discover why brand monitoring is so important and what best practices agencies should follow to conduct it efficiently and manage their clients' brand reputations effectively.
A road map to efficient brand monitoring
What is brand monitoring?
Brand monitoring is an analysis technique of checking various channels to identify where, when, and how people mentioned a company or brand name. These comments are known as brand mentions. It gives you a clear picture of what people think about your brand.
Effective brand management is crucial for successful brand monitoring. It helps you to deal with the crisis or reputation risk before it gets too late.
By practicing brand monitoring, companies can find their customers, potential prospects, employees, or competitors talking about their brand. Whether it's positive or negative, you will come to know only if you exercise consistently.
For the comprehensive brand monitoring strategy, agencies must keep track of the following channels.
Social media platforms – Facebook, Instagram, Twitter, LinkedIn, YouTube, TikTok
Blogs and articles
Online forums
Broadcast channels such as radio and FM
Print media
Review sites
Why is brand monitoring important?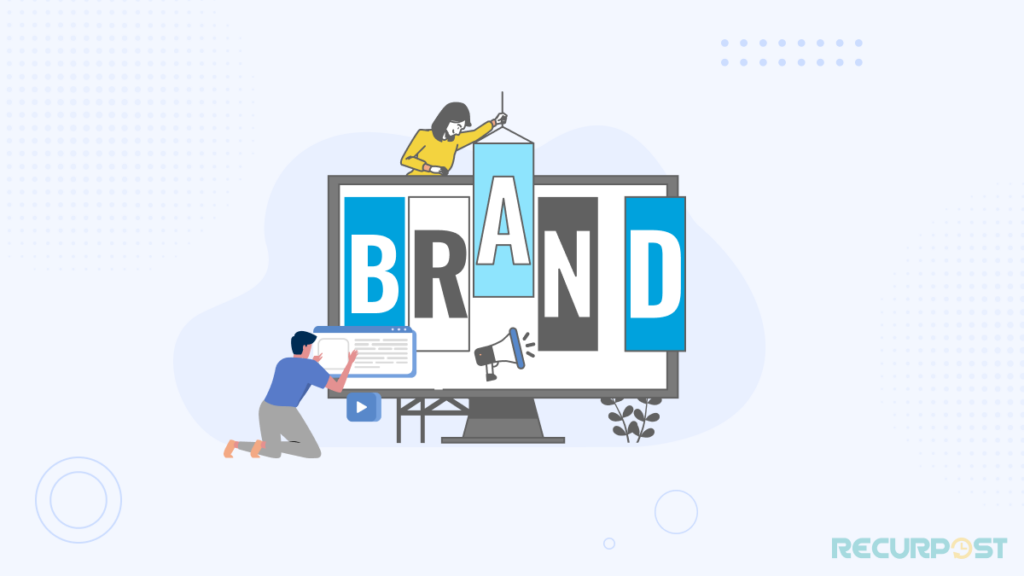 Brand monitoring is an essential process to listen to what your clients are saying about your company or brand. If you are running a digital marketing agency, brand listening will help you with monitoring how your social media marketing campaigns are going for your clients and that you can add to your reports.
Here are some valuable benefits of brand monitoring on your clients' businesses.
1. Identify customer sentiments
Using brand monitoring users can identify the sentiments for their brands. Sentiment analysis reveals people's sentiments from the specific language they use in comments while walking about your brand. It might be positive, negative, or neutral sentiments. There are ways to understand audience sentiments by reading the meaning hidden across lines.
What are similar types of comments one particular post or a campaign received, specifically about your brand?
A few brands prefer to run a poll for the survey. Due to the limited reply options available, you do not get a fair idea about people's sentiments. Instead, it has to be the other way around. With the help of social media posting, you should ask the audience to come up with a solution that makes a better brand. They will start commenting and sharing their opinions on social channels.
By going through these comments, you will find what's on people's minds about the products or in general your client's brand. Once you identify the sentiments, your agency can make the appropriate marketing strategy for the growth of your client's business.
# Tips for using RecurPost for brand monitoring
Logging into separate social media accounts to check each post's updates has been time-consuming. RecurPost makes it easy for its users by offering a unique social inbox feature. By switching to individual platforms, users can see the likes, shares, and comments for all posts in real-time.
At the same time, being an agency owner you can reply to the customer's questions and make them feel heard; the best practice for brand monitoring that your clients will appreciate you for.
2. Build two-way communication
Brand monitoring does not support one-way involvement. You are not only observant of going through comments on your social media postings. Instead of being a passive participant, you have to be involved in conversations with your customers.
When you know where people are talking about your brand, it is very easy to respond to them. To start communicating with your customers is an avenue for building a healthy relationship with your customers.
Publicly responding to customers' queries, makes them feel that you are actively listening to what they are saying. By actively participating, many times you can leverage the opportunity to influence the conversation.
For example, you spotted someone with a positive customer review. In such cases, you can thank the person and in your response, you add certain aspects about your brand. When a potential prospect reads the review as well as your response, they can easily sense your brand personality.
Another way, if you find negative feedback, you can apologize and attempt a recovery. You can also ask your team to identify similar engagements and resolve them. When you miss responding to criticism or replying to customers' questions, the audience will feel that the brand is not listening (caring) or is unavailable.
# Tips for using RecurPost to start a conversation for brand monitoring
RecurPost allows you to interact with your customers in real-time. It helps you to retrieve fresh data from multiple networks. Without entering into different platforms, the RecurPost social inbox will help you to reply to active users on various platforms using a single RecurPost tool.
3. Finding influencers and user-generated content
Brand monitoring does not suggest a closed conversion with clients. Instead, it prefers to amplify brand mentions to create more value for your business. The most common way of using brand mention is through influencers and UGC.
Social media influencers: Monitoring brand performance will help you to find an influencer who is spreading the good word about your brand. If you discover a social media influencer who is promoting your agency or your clients' brands, you can build a positive relationship with them and convert it into a mutually beneficial partnership.
User-generated content: Brand reputation monitoring tools can help you find customers featuring your brand. You can reshare content such as images, short videos, or blogs with your audience. User-generated content is considered more trustworthy compared to marketing content and it helps to convert prospects into buyers.
As an agency owner, you can harness the power of social media influencers to grow your clients' followers and help them to grow.
# Tips for using RecurPost to schedule content for brand monitoring
The RecurPost plugin lets you gather content created by users from other sites and add it to libraries, which you can schedule to post and put your client's brand in a genuine light. Being an agency owner, you can make relations with a handful of social media influencers who can help you with promoting your clients' brands at a reasonable cost.
4. Understand deficiencies and improvement
When you start finding brand mentions for your clients and begin receiving positive feedback and conversation from their customers, you feel good that your client's brand is having a good brand reputation online.
However, you are bound to receive some negative comments. Instead of taking these comments as outliers, you should take this seriously and consider them as an opportunity to learn.
By sincerely looking into the matter you may identify the specific problem with the quality of the product or from the service offerings side. Maybe they are not finding an appropriate channel to interact with the brand to resolve their problems.
Never ignore a single negative feedback, it may become costly for your client's business. So always respond to them on behalf of your client's brand. Identify issues, talk to your clients to resolve them immediately, and ask them to find a long-term solution.
# Tips for using RecurPost to keep a positive brand reputation
If your team does not reply to negative comments then it may turn into a risk to the brand's reputation. So handling negative feedback must be a high priority for your team members and can't afford to take it lightly.
5. Brand reputation and Crisis management
Monitoring your brand on a regular basis helps you to timely understand customers' problems before it gets out of control. Many times, agencies take it as a minor problem but that can be a signal to the bigger one, which can impact brand reputation in the long run.
By engaging in ongoing brand performance monitoring, your agency can identify upcoming crises in advance. For example, customers are facing issues related to quality and there can be issues with the latest manufacturing. If you ask the company to look into the matter then probably they will stop the relevant stock to go into the market for selling and save the brand's reputation before people stop buying the brand.
# Tips for using RecurPost for brand monitoring
RecurPost helps users to access multiple accounts from the social inbox. If your team finds irrelevant customer comments then you have the option to delete them. By deleting these comments you end up having a conversation on it and reading by other people that risk clients' brand reputation.
6. Strengthen marketing strategy
Targeting the right audience is essential to effective marketing. In this regard, customer information is crucial, which includes their demographics, likes, dislikes about the brand, and sentiments. Brand performance monitoring helps with building a marketing strategy that impacts sales growth and molds customer satisfaction. Agency tools help you to employ strategy in an efficient manner. Social listening is the perfect way to gain insights about your customers.
You can follow this process to target the right customers.
Hashtags usages
Selection of platforms
Competitors analysis
# Tips for using RecurPost for improving marketing efforts
RecurPost helps users with selecting the right set of hashtags that helps to focus on potential buyers. Being an agency person, you should also keep watch on which platforms your clients' competitors are present; you can't miss posting on those platforms to attract more buyers and improve results.
7. Customer retention and satisfaction
Effective marketing strategies are not all about targeting the right people. If your customers are not satisfied they will never prefer to buy from you the next time. Instead prefer to create loyal customers who keep contributing to your brand consistently.
For building loyalty, you have to listen to their problems and provide support immediately, which is possible through brand listening. You can do it for your client's brands by tracking their customers' requests on social networks, evaluating customer reviews, and responding to their complaints.
RecurPost helps agencies to read comments from the social inbox on multiple platforms. It makes it easy for them to understand if something wrong is going on at an early stage. Involving your client to look into matters helps them to save their business.
8. Increasing brand sales
Developing customer-oriented products or services and giving good service will make brand monitoring convenient for you. When your product speaks and customers are satisfied, you can use brand monitoring for lead generation and increasing sales by identifying sales opportunities, interacting with customers, and developing efficient marketing strategies.
How can agencies conduct online brand monitoring for their clients?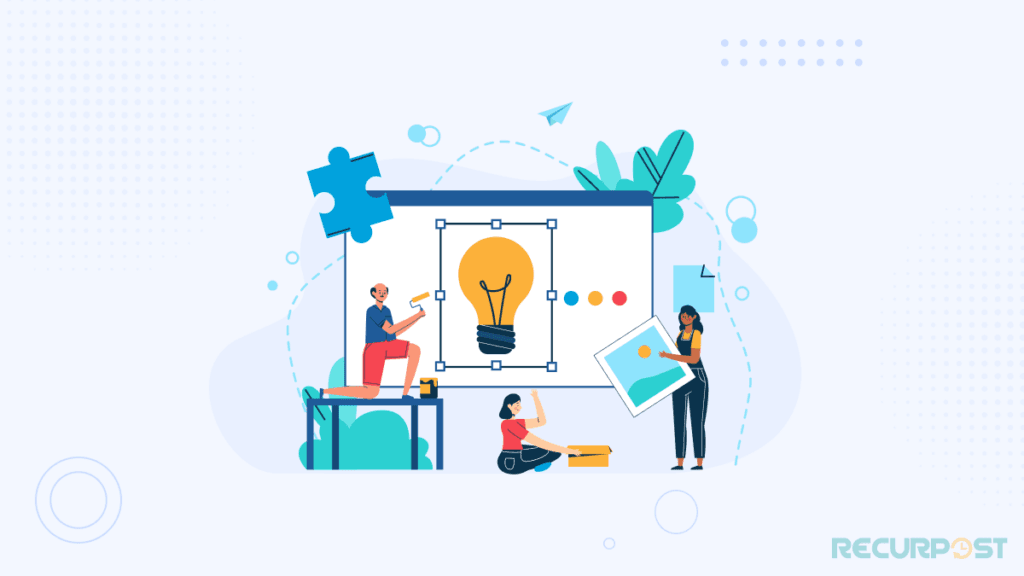 For brand monitoring, you have to search where people are talking about your client's brand. It can be comments under the blog or social media channels. However, it depends upon the type of business, and accordingly, you can select the specific areas on the internet to monitor for efficient brand monitoring. It prevents collecting overwhelming data which does not conclude useful results. The main channels to monitor are:
Social media platforms
Online news media
Online review sites
In addition to tracking all channels, do not miss to track all the necessary elements. Select only those elements for tracks that are relevant to your brand and industry. 
1. Company name, products, and services
Most of the brand monitoring starts with the name of the company or the brand. Make a list of all the variations of the brand name, including nicknames, blog names, or variations that people use when talking about the brand. Sometimes people use different spelling abbreviations for the brand name. So it's important to track all the variations.
Similarly, you should find variations of products, services, and campaign names. It is essential to track all activities such as comments or any aspects of the brand that gives publicity on one or more channels. It helps you to gather conversation around your client's brand, even if people do not mention direct brand names in their comments.
2. Company stakeholders
It is crucial to know about the stakeholders of your client's company. They can be their customers, bloggers, influencers, investors, business partners, employees, competitors, and journalists who write about their brand or industry or write extensively about your competitors' brands.
As it is important to know who is writing, it's equally important to know who is listening to what they are saying. You should keep both on your radar for successful brand monitoring.
3. Campaign hashtags and trends
Running campaign hashtags is not only useful for marketing purposes, it also helps in brand monitoring. It offers an insight into what people are talking about the brand. By analyzing hashtags campaigns, you may find high-quality user-generated content or identify a potential influencer that may help with the brand publicity onwards.
Working under a specific niche, you are accountable for tracking the industry-specific trends and keywords. Even if the brand is not mentioned directly, still you will come to know what people are saying about your industry as a whole. It helps to create innovative posts that the audience will appreciate and helps the brand to create an online authority.
When your team members join in the conversation with customers besides solving their problems, it helps the brand to stand out by being established as an active listeners like the dedicated audience in the niche.
4. Website Traffic
Companies analyze numerous website metrics like the number of visitors, top-performing web pages, and traffic that is converting. It helps marketers to understand where the traffic is coming from, which shows the source of active conversation about the brand. By looking at the source you can learn about the context and take appropriate action.
If you received a positive review about your brand, first you should comment on the review and share it on the brand's social media pages. Another thing, you should find is if a person is having a strong social media authority then you can ask them to mold into a collectively profitable relationship.
Third-party content has more impact on your brand reputation. If as an agency, you find a client's negative reviews on third-party websites, you must create content addressing the issues and explain how customers can resolve them.
5. Competitors
Listen to what competitors are saying and what their customers are responding to. By taking advantage of competitors' brand monitoring you can plan your social media strategy to remain on top of the latest industry news. Looking towards the competitors, you can set the benchmark to level up your client's brand compared to the other similar brands in the industry. So do brand monitoring services for the competitors as well:
What customers love about the competitor's brand that you can employ to improve your product or service.
What people hate about a competitor's brand is that you can use it as an advantage to win over unhappy customers.
There are multiple social media brand monitoring tools available in the market that helps you to compare how your social media activities are performing compared to your competitors.
6. Industry keywords
Every brand is a part of some industry and, runs by certain trends news, and has key influencers assigned by digital brand agencies. By monitoring and tracking industrial hashtags, you will understand important changes occurring in the industry that may affect the brand, including reputation, products, or services.
If you are sincere about monitoring brand performance or preparing a social listening, you must track industrial keywords and respond to the content that surfaces out of the searches. Participating in interactions about concerning topics in the industry increases brand awareness and social media authority. 
RecurPost is a brilliant social media scheduler that helps you to communicate with people from the social inbox in real time. It offers easy-to-use features, and advanced analytics and enables you to generate white-label reports, which makes RecurPost the best Hootsuite alternative and an ideal PromoRepublic alternative.
7. CEOs and public figures
Tracking mentions about people who are crucial to the company is essential as that can influence brand reputation. If the founder of the company is a public figure or some employees are having a large number of followers then monitoring their names will reveal the brand's reputation. Nowadays, people like to stand out in their industry by making their personal brand statement. It helps you to communicate effectively with your audience.
Keeping track of stakeholders' mentions is critical for a company's health. Using RecurPost, you can respond to any brand mentions directly from the social inbox. Your agency can assign specific mentions to the company's stakeholders so that they can monitor their own reputation as well as respond to them. RecurPost pricing is affordable compared to its competitors. Test out RecurPost's features with its free 14-day trial without giving credit card information.
The Best Practices For Brands Monitoring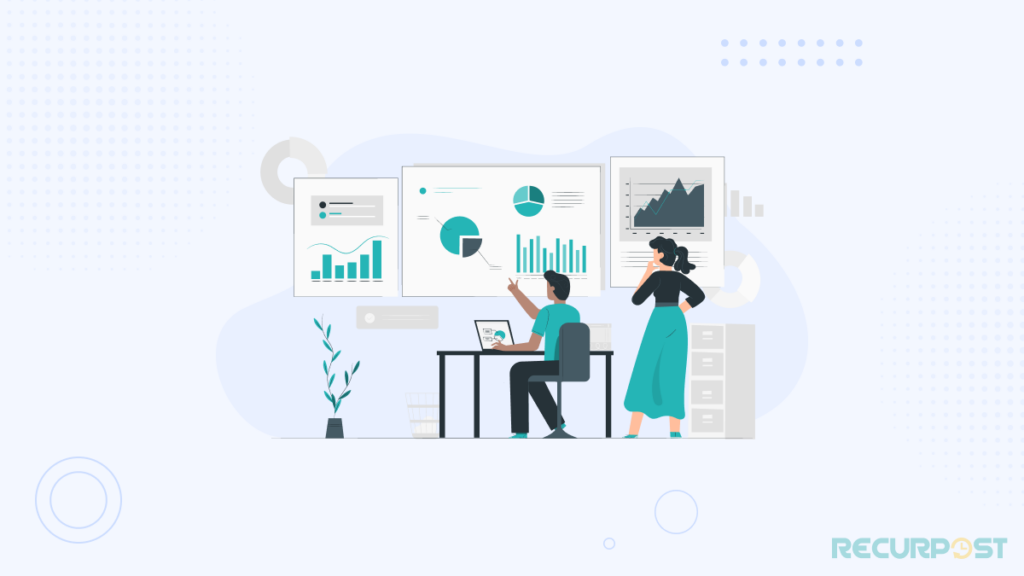 Now you know what to monitor and what brand reputation monitoring tools you have to use. Here are some ways by which you can practice brand monitoring effectively for the growth of your agency clients.
Awareness of negative mentions
While positive mentions help build customer relations, negative mentions need more attention and a quick response to resolve customers' problems before they harm the brand's reputation. It's necessary to set alerts for negative brand mentions so that you can give a prompt response. Customers face issues with the products or services they purchased. It's a good practice to include the product or service name along with the brand name and add the word "issue" or "problem" to set up an appropriate keyword for negative mentions.
Understand when to remain silent
While receiving a bunch of negative comments, not all need your attention. There are people who like to create drama by complaining about nothing specific about anything. It is your team's job to identify which negative comments need to be put energy into and which ones to discard. Some issues might be sensitive and need to be addressed quickly. It becomes crucial for the agency team members to understand where to engage.
Be ready with your plan
Monitoring brand mentions is not enough. You know how to play with them for the advantage of your client's business must be your game plan. Like,
Are you responding or reacting to positive comments?
Are you giving solutions to customers' problems in the open so that others can also see or in private conversation?
When a new article is published featuring a brand, would you prefer to share the link along with the writer's name?
All these strategies must be well-defined by the agency so that the team members follow them for every client. An agency with a handful of clients can hire a person to respond to their client's social media comments, but large digital branding agency & marketing agencies with numerous clients need to have a response team, following the guidelines decided by the marketing team.
Learning lessons from your competitors
One of the best ways to increase brand engagement is to analyze your competitors and understand what is working for them and what isn't.
What are the strategies that create positive results for them?
What tone of voice they are using while responding to their customers?
For which campaign they are getting negative comments?
What mistakes they did so that you will not repeat the same?
What do people like or dislike about them?
Looking into the depth of these questions will give you a better idea about your marketing strategy and how to boost customer engagement with your client's brand or brand asset management system.
Impact of Brand monitoring on companies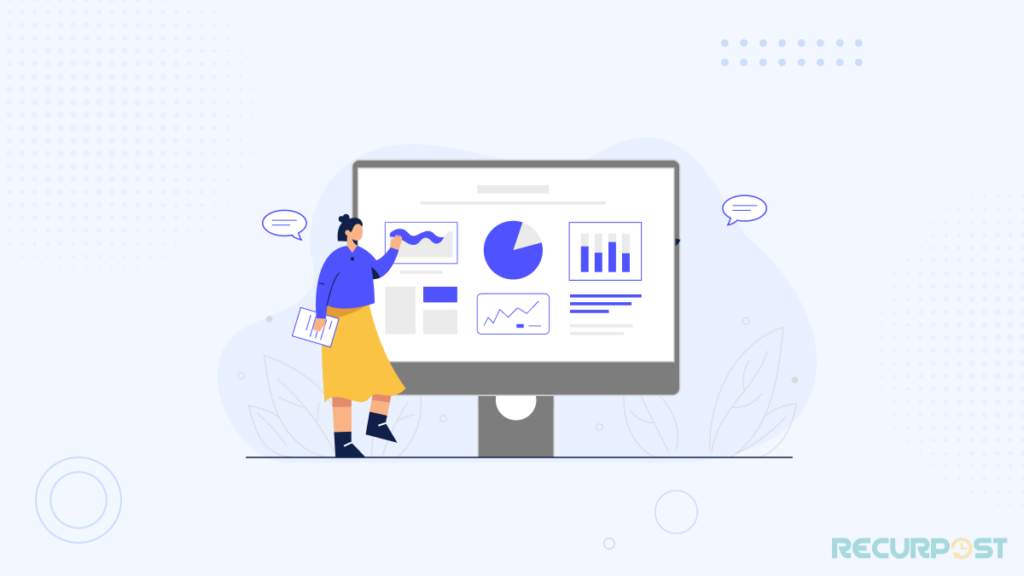 Brand monitoring is the most useful way to know what your customers feel about your brand or product or service.
You can create a better product or improve your services so that a large number of people love to buy it.
Create a marketing strategy that focuses on specific interests or demonstrates customers' expectations.
You can easily identify issues and quickly resolve them.
Build a great relationship with your customers.
Remain updated with the latest industrial advancements.
The more you monitor, the more you will know where your brand stands in the competition and also identify opportunities that escalate brand reputation and brand engagement.
Summary
If you are an agency and struggling with your client's brand reputation, then brand monitoring will help you to overcome your challenges. It will help you with understanding your client's customers, frame the right social media marketing strategy, and stay on top of the industry news by responding to and assisting customers when negative comments pop up.
You can practice the above-listed brand monitoring tips with the help of RecurPost and help your clients to stay ahead in the competition and ultimately earn huge money out of your digital marketing agency.
What is the brand monitoring strategy that you are following? Let me know in the comment box.
FAQs
1. What is brand monitoring?
Brand monitoring is the process of finding brand mentions on social media platforms, blogs, news sites, other websites, or any kind of online platform. The purpose is to know what people are talking about your brand and how they perceive it.
2. Why is brand monitoring important?
Brand monitoring helps to identify the general sentiments around your brand. It reflects sentiments about your brand or your product or service. It's all about what language people use while commenting about your brand, which might be positive, negative, or neutral.
3. Why is monitoring a brand's social media comments important?
Brand monitoring is about tracking online mentions of your brand. It helps brands to analyze any issue customers are facing and quickly resolve and respond to them before it gets viral and affects brand reputation.
4. Why is it important to monitor all the content coming out of the company?
Monitoring fresh content mentioning your brand or industry will assist you to plan the strategy in advance. It also helps you to know your competitors better and utilizing the same for your brand will also help you to grow and stand out in the competition in your industry.
5. How do you monitor brand reputation?
Brand monitoring is all about the sentiment analysis of your brand. You can monitor it by tracking varieties of elements.
– Company name, products, and services
– Campaign hashtags and trends
– Sources of website traffic
– Listen to competitors and what people are responding to
– Using industry keywords
– Track names of CEOs or an employee with large followers
6. Why do you need to monitor competitors?
Monitoring competitors will help you to know multiple things that are going on in your industry. You can set the benchmark that meets the highest expectation in the industry and work on taking your brand to the next level. You can achieve this by analyzing what people appreciate or hate about your competitors and how they respond to them.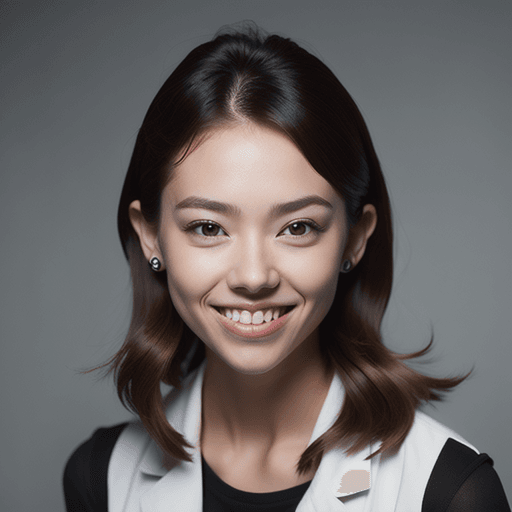 Debbie Moran is a Digital marketing strategist with 5+ years of experience producing advertising for brands and helping leaders showcase their brand to the correct audience. She has been a part of RecurPost since 2019 and handles all the activities required to grow our brand's online presence.