Agency business is tough. You need quality agency growth secrets to get to the top.
If you are starting from ground zero, it is going to take a lot of effort to work your way up to the top. You will have to find the right clients and close them and continue to deliver results.
But an agency business that's done right will help you bag mind-blowing revenues and value. To help you get it right, there are options like using a social media scheduler. A tool of this kind will help you keep your business in order and you can always use it to manage your client's business accounts as well.
What is an Agency Growth Strategy?
A strategy followed by a Growth Agency would focus on impacting the overall growth and development of a company, its marketing strategy, products and services, and KPIs along with technological factors. This concept has been introduced only recently.
Different types of businesses can hire a growth agency to achieve their goals. The agency is typically responsible for enabling sales, marketing, technology, and growth hacking. The agency is responsible for teaming up with the employing company's marketing and sales department for attaining the best leads, then growing the leads, and assisting the company in closing the leads.
11 Agency Growth Secrets That Will Help You Grow Revenue Faster
Running an agency is no easy task. If you are an agency manager, you would know how challenging it could get to juggle the endless tasks that come your way. To ensure success and growth in such challenging conditions can be tough. Lucky for you, we have come up with 11 fundamental agency growth secrets that you can use to grow your agency revenues.
Okay, let's jump to the secrets now!
1. Concentrate on Specialization – hottest agency growth secret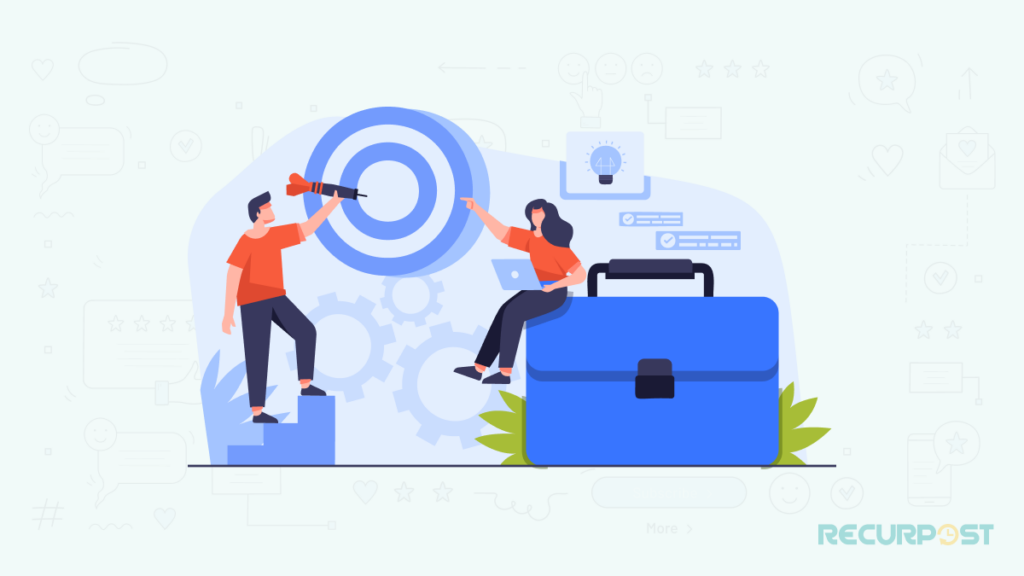 Every business wants to cover as many services as it can. But the truth is, you cannot really win or be outstanding at a particular thing if you do that. When you specialize in a specific service and do better than everyone else in that, you will make a better name for yourself in the market. As per research, the most successful agencies always focus on one vertical. Most clients would opt for specialized agencies and an expert area that helps you stand out in the market.
2. Have Effective Project Management in Place
It is understood that most new agencies operate with a few resources in their initial day, but certain things are too important to neglect. Effective project management is on them. If your agency wants to focus on growth, you will need someone who works continuously on making sure that every little aspect of client work goes through smoothly. Having happy clients are important if you want repeat business and high-value referrals. Try to keep all your projects on track and do not think of agency growth secrets price associated with that.
3. Stick to Your Profit Margins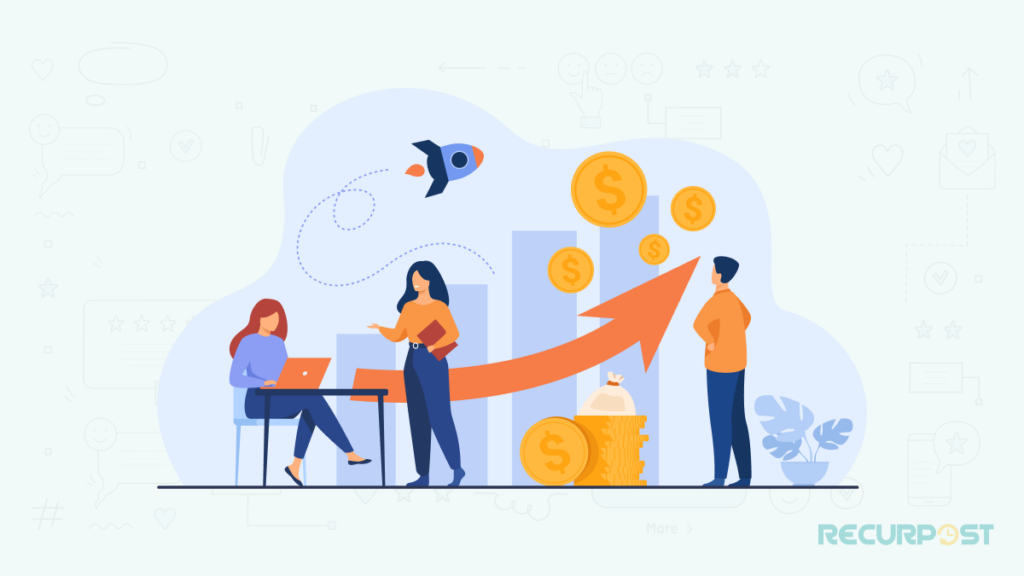 It is not a smart idea to operate outside your margins because that could make your business go belly up. You must know your numbers well at all times. You might have the obvious temptation to enter the market with lower costs to take on the competition. Or you could want to shed off your margins to take on a new client, but you will end up undervaluing your own work this way. You will also set the mark very low which will make profit-making difficult for you in the future. Always try to add value through your work instead of lowering your margins. Make sure you cover agency growth secrets cost while you set margins.
4. Take on Strategic Partners to Fuel Growth – hottest agency growth secrets
One of the most common agency growth secrets used by successful agencies is sharing opportunities with strategic partners. You could get an already-established partner that will help you bridge the gap instead of trying to make your way into a new space. Make a note of your weaknesses and get a partner that can deliver whatever your need is. Keep in mind that you must have something to offer to your partner as well. The partner relationship has to be mutually beneficial.
5. Have a Culture of Transparency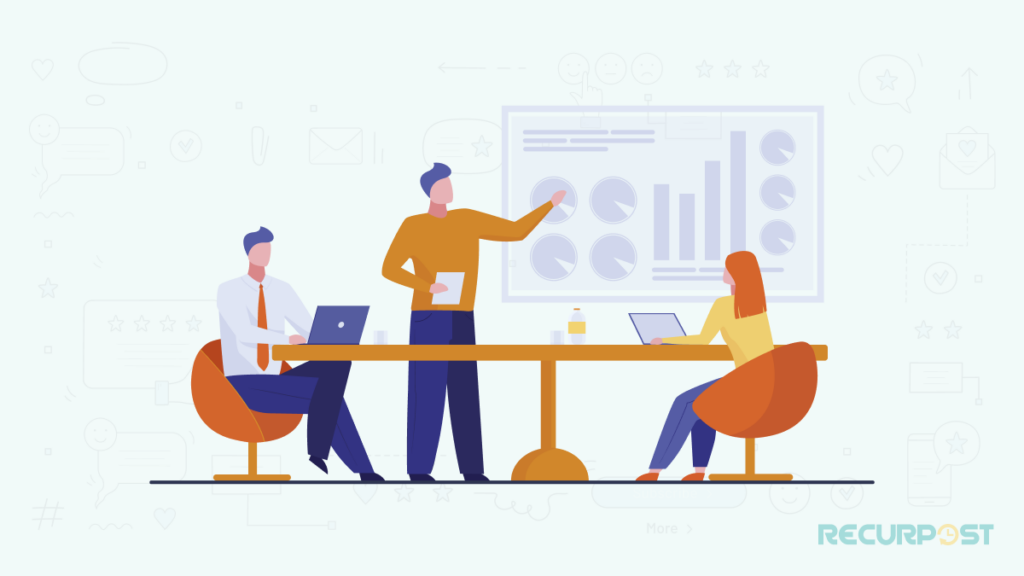 Dealing in secrecy or keeping things from your clients is a practice of the past and agencies do not do that anymore. By maintaining a culture of transparency, you can gain your client's trust which will lead to more profit in the longer run. You can be straightforward about your rates with your clients and your team can know about what your agency is earning. Transparency will facilitate employee management.
6. Focus On Getting The "right" Clients Instead Of More Clients – hottest agency growth secrets
A lot of agencies are prone to taking any and every client that comes their way, ignoring factors like their products and services, their monthly expenditure on ads, and the expected ROI from their ad campaigns. You should avoid doing this. Don't take on every client that comes your way. There are some clients that are just bad news, they will drain you by calling day and night to request changes repeatedly. Sometimes they do not even pay on time or pay at all. Your agency might feel stuck around a nagging boss when such clients are around. If you want your business to grow and remain healthy, you should focus on taking on good-quality clients even though they are fewer in number.
7. Employ Some Trending And Effective Tools – hottest agency growth secrets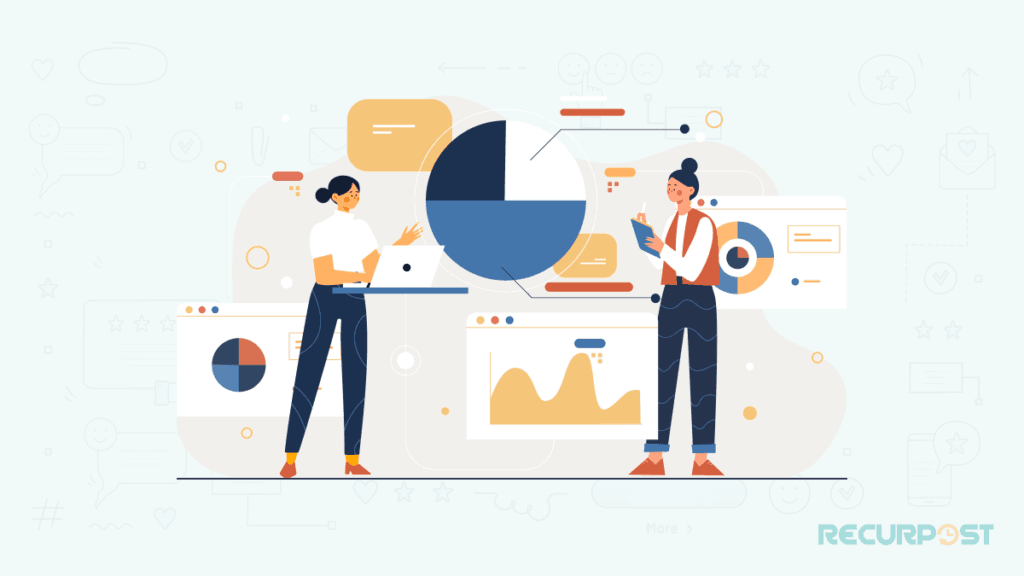 As a marketing agency, it is very important to stay updated with the latest trends in the industry just as staying updated with agency growth secrets. You can follow a trend sometimes to be successful and you can also be the initiator of a trend if you are an intuitive marketer. In case you are not, do not worry. You can still be in control of the process improvement and the concept by upgrading your toolkit. There are social media schedulers to help you get trending patterns of content. Some of the most popular ones are HootSuite and Buffer. However, there are quite expensive, and you definitely don't want to overrun your budget. So, the best class of free Hootsuite Alternatives or buffer alternatives that are cheaper and give many more features in comparison.
8. Follow The Correct Timing
As an agency, you should be mindful of the timing that you use to conduct your activities online. For example, you have just launched your new program and you start distributing it on social media at 3 in the morning. It is a very odd time to be on social media and nobody will share your content at that hour, you won't get the scope to share UGC then. Therefore, you should always pick the best time of the day, the best day of the week, and any specific eventful periods to post. Knowing when to post content is crucial for its success. You can also take up social media bulk scheduling for pre-scheduling all your posts as per the best times.
9. Client Relationships And Referrals Are Important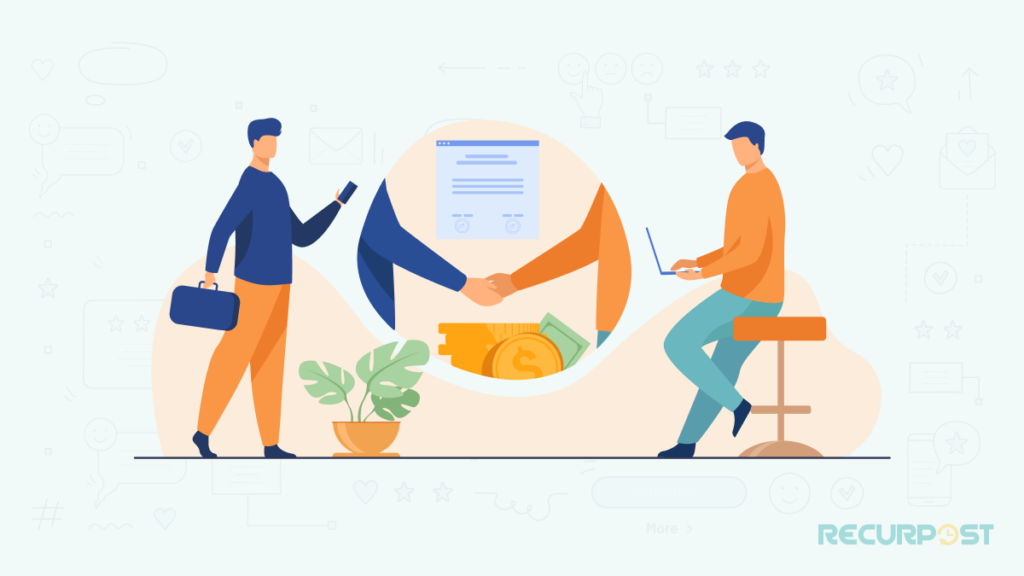 Another one of many agency growth secrets that you should know is having solid client relationships is going to be a stepping stone toward success. The reason for focusing on building client relationships is referrals. Most agencies report that referrals are the major instigator for new clients or client leads and not high-quality content and social media marketing. The industry still operates on trust. Therefore, networking and referrals combined are very important for getting new clients. LinkedIn is a no-brainer when it comes to networking and you can use RecurPost to schedule LinkedIn posts.
10. Become Your Own Client
It is necessary that you first put in the effort to make yourself better before you help your clients with it. Be sure to update your own blogs and content regularly. You will be able to attract new clients, portray your expertise, and learn new skills by becoming your own client first. Remember that you need to upskill yourself just as much as you help your clients upskill. Good Google reviews for business are always an asset for you as an agency.
11. Have a Brand Personality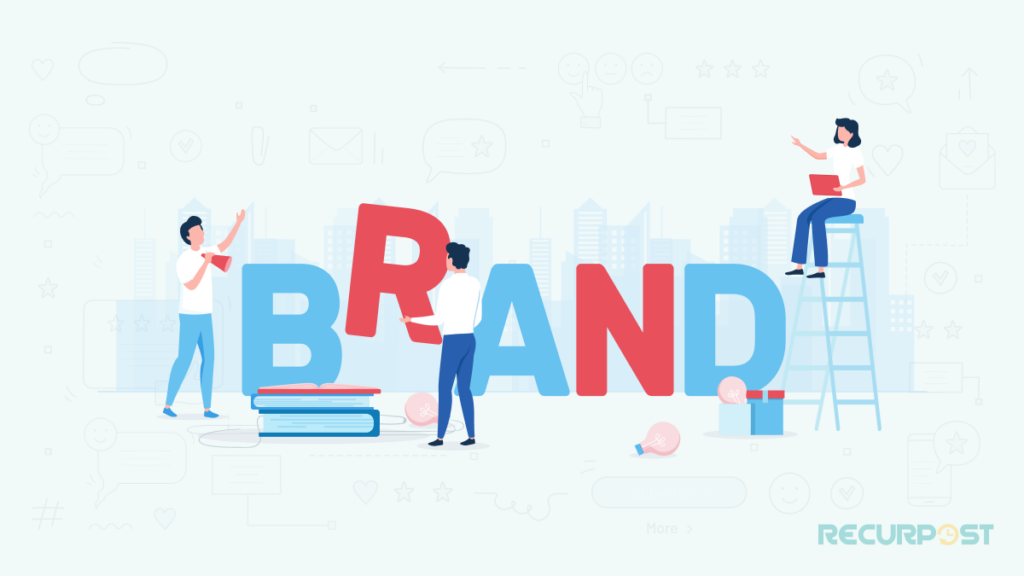 The importance of conventional branding has still not faded. It is very important even today because it is essentially linked to the importance that your company will have in the market. If you develop your brand persona, you will beat most of the competition from low-priced service providers. According to research, 80% of marketers consider branding of utmost importance when ranking up. You can use Pinterest for creative branding RecurPost is a great Pinterest scheduler to get started with it.
Even if you don't want to post publicly on Pinterest, here's how you can utilize it by creating private Pinterest boards and sharing them with relevant people only.
What Makes The Best Marketing Agency?
When you think of how to grow your marketing agency, you can use the agency growth secrets mentioned by us above, which will also help you get more clients for your agency. Let's not forget that the role of any good marketing agency is to build well-coordinated and effective brands, bring companies closer to their audience or customers, and drive sales by spreading awareness.
There are numerous agencies that provide all of these and organizations will be vigilant in picking what suits their needs the best. So, if your agency wants to make the cut, you will have to be the best. Here are 5 traits that make the best marketing agency:
1. Very Good Staff
One very direct rule that applies to any marketing agency's success is that its personnel should have the right skills to succeed. Your team members need to be capable of working well together, understand each other's roles, and have trust in each other that every role will be fulfilled and met. If your staff has varied talents and abilities, your agency will be able to meet diverse client needs.
2. Creativity
Any agency will have to stand out at some point with its offerings to be successful. You will need a team capable of thinking outside the box and going beyond boundaries. Finding content ideas that are fresh and original will always win the client. Try different YouTube video ideas for consistent video creation that will help you to grow your client's business. So, if you have a team that is simply delivering what is needed, you have to bring in fresh talent.
3. Problem-solving
Marketing campaigns are full of challenges. In such an environment, your ability to deal with problems as they come is more important than the ability to avoid them. It is crucial for your team to be able to spot problems in time and churn out solutions for them to make sure that deadlines are met.
4. Data Expertise
Using big data is an absolute must for marketing agencies that want guaranteed results. Your team should deeply understand data for effective project management to crack your client's audience or customer needs. This will certainly involve breaking down Google Analytics to spot areas in need of improvement, but it will also involve thorough industry and competitor research. You need to be prepared for questions that will be thrown your way. Speaking of Google, have you wondered how you can resolve the problem of Google rejecting your Google business profile posts?
5. Fluency in Digital Platforms
Any client would have multiple marketing needs like print, television, and social media. All of these areas will require a certain degree of digital fluency. You should have mastered the latest technology while staying abreast with any technological updates as they come. In case your team struggles to keep up every time there is an update from Google for its search algorithm, you might want to take out some time and evaluate why you are constantly having to change your approach.
How Do You Measure Agency Success?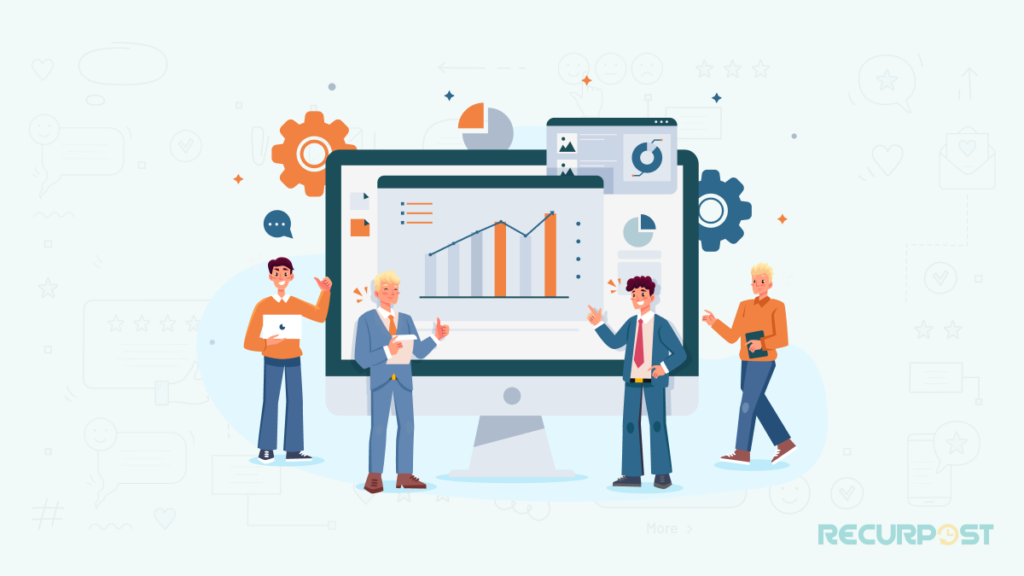 The best way to measure success is to quantify it. If you are unable to put it in numbers, you will never know if you are progressing for real. It is like taking a step ahead of knowing agency growth secrets. For this, you need to identify the major KPIs that matter the most for your company. When you focus on your key marketing metrics, you will be able to know the marketing channels that are generating the most valuable clients.
Here are 7 major KPIs that your agency should measure to maintain financial health:
1. MRR
Monthly Recurring Revenue is the revenue that a business receives each month. This KPI will measure how good your client retention is and how well you measure business growth.
MRR = Total number of paying clients x the average amount your users pay each month
2. MRP
Monthly Recurring Profit or MRP determines how much profit is your agency going to receive each month.
You can generate the MRP by calculating the difference between revenue and expenses for one-off sales as well as long-term effective project management.
3. Net Profit
If your agency wants to determine whether or not it is financially sustainable and healthy, it is important to determine the net margin.
You can calculate the net profit by subtracting total expenses which would typically include marketing costs, overhead costs, advertising costs, and taxes from your total income.
4. CAC
Customer Acquisition Cost can be explained as the average cost that your agency would spend to acquire a new client.
CAC = Total marketing and sales expense/number of acquired clients
5. LTV
This measure indicates how well you are able to retain a specific client over a certain time period. It will help you determine your client's value against your CAC.
LTV = Total revenue in the period length of client stay/length of client's stay
6. MQLs and SQLs
These two KPIs are very important for determining your agency's health.
Marketing Qualified Leads are usually acquired through marketing efforts like paid ads, email marketing, SEO, social media, and more.
Sales Qualified Leads include leads that have been allocated by the marketing team and closed by the sales team.
7. NPS
Net Promoter Score will help to determine how likely your clients are to recommend your agency to their network. This is essentially used to gauge your client's satisfaction and loyalty toward the brand. NPS can be measured with the help of a survey that asks your clients to rate your agency on a scale of 1 to 10.
What Is a Good Margin For An Agency?
A lot of digital agencies wonder about the profit margins that they should operate with. The net profit margin for any business will depend on a few key factors. The first one is the stage that your business is at. The second factor would be what your priorities are as a business. If your focus is growth, you will be reinvesting a good part of your profit into customer acquisition tactics. However, there are some strict net profit benchmarks that you can set for your business. The finance and accounting people will have certain shortcuts that will help them set these goals. Here are three things you can do:
1. Apply The Rule of Thirds
As per this rule, for every 1 unit of revenue that you have, ⅓ should be the cost of your direct wages, ⅓ should be for your overheads, and ⅓ should be your profit.
So, as per this, any mature service-based business should have about 30 percent as net profit.
2. Calculate Your Gross Profit Margin
For service-based businesses, the calculation of gross profit is done as revenue, minus the wages of employees that are servicing clients. If you apply the rule of thirds to this, it will be implied that the gross profit generated by your direct staff will be around 60 percent.
3. Improve Your Gross Profit Margin
After you get your margin, you might come up with a question saying how do I improve it. Most accountants will advise you to reduce your expenses. But rather you should increase your prices. It is always a better way to ensure that you are not undercharging and that you have good profit margins.
Conclusion
This was your comprehensive handbook to agency growth secrets that you can follow to scale up your revenues. With this, we would also like to say that growing your marketing agency is challenging but if you employ the right strategies and techniques, you will be able to see results and reap rewards.
Along with the techniques or tips, we would also like to place emphasis on using a helping hand like a third-party tool that will ease up your tasks. Social media schedulers can go a long way in helping agencies achieve their own marketing goals when they are busy focusing on their clients.
RecurPost is a highly competent social media management tool that will put your marketing tasks in order. You can Sign-up to RecurPost and check out RecurPost pricing for making the best choice.
Do you have a marketing agency that needs some fueling to reach the top of its game? These agency growth secrets will help you on your way up! Pick yours as per your need and let us know in the comment section below!
Frequently Asked Questions
1. How do I grow my agency?
Having a marketing agency of your own can be challenging. If you want to grow it, you can use the agency growth secrets mentioned by us above. Every agency is different in its own way, so you can pick your techniques as per your business.

2. How do agencies get clients first?
One of the most direct ways to find your first customers is through cold emails. It is somewhat easy to get the email addresses of your prospects, and it is also easy to reach out to a high volume of customers via email.

3. What are the five types of agencies?
If you are an agency in the business of marketing, you can fall into these five categories – advertising agency, branding agency, digital agency, marketing agency, and PR agency.

4. How do I keep my agency client happy?
If you want to keep your clients happy and retain them, you should focus on establishing a good product fit, setting realistic expectations, having monthly reports, and implementing a lead management program.

5. What is agency efficiency?
Agency efficiency is the measure of the extent to which a firm arranges the exchange of goods in the vertical chain of production in order to reduce multiple costs.

6. What makes a great agency?
The greatest reason why clients stick with a particular agency is the kind of people that work for the agency. That's right, great people make great agencies. Your personnel should be completely qualified to deal with clients.

7. What are agency skills?
There are 5 interpersonal skills needed for any agency: communication, flexibility, problem-solving, and time management.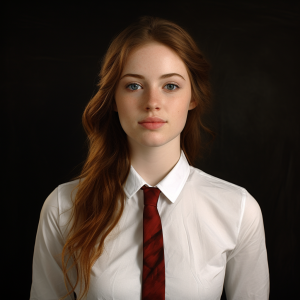 Debbie Moran is a Digital marketing strategist with 5+ years of experience producing advertising for brands and helping leaders showcase their brand to the correct audience. She has been a part of RecurPost since 2019 and handles all the activities required to grow our brand's online presence.