Looking for Sked Social alternative? With RecurPost, you have it all!
Sked Social alternative on your mind? RecurPost is an intelligent social media management tool trusted by marketing agencies, entrepreneurs, bloggers, and startups worldwide. RecurPost is the best alternative to Sked Social for helping clients with modern analytics and user-friendly features that will boost their social media presence on their favorite platforms. Let's explore every feature in detail to check which one stands out from the other.
Comparing RecurPost as a Sked Social Alternative
Sites like Sked Social do not allow posting on Facebook, Instagram, and LinkedIn profiles, whereas RecurPost does.
Similar to Sked Social, RecurPost allows scheduling bulk posting in advance on multiple platforms. Using RecurPost, marketers can save time by creating posts and scheduling them for multiple platforms at once, no need to create an individual post for every platform.
RecurPost allows categorizing content in libraries that helps to find content easily whenever needed for repurposing. Sked Social doesn't support it, which makes it the best Sked Social alternative.
Unlike Sked Social, RecurPost stores content in libraries. It makes it easy for users to reschedule the content quickly, again making RecurPost the best alternative to Sked Social.
RecurPost is ahead of Sked Social if you want to post the same content multiple times. It creates variations to make it possible. Sites like Sked Social lacks the feature, referring RecurPost as the best Sked Social alternative.
Import Updates from other tools
Being the best among Sked Social competitors, RecurPost helps clients import data from other tools, making it easy for users to move swiftly to RecurPost without losing earlier data.
RecurPost helps users to receive the best content from the internet by setting up business-specific or product-specific keywords.
AI-based share time optimization
Similar to Sked Social, RecurPost provides a feature to post at the best time for individual social networks, which is auto-managed by AI-powered software.
Pause and Resume Social Accounts
RecurPost stands out from Sked Social by offering the feature of pausing social accounts while scheduled posting in case of an emergency, and resuming as per the users' choice, which indicates RecurPost is the best Sked Social alternative.
Ahead of Sked Social, RecurPost serves its users with a chrome plugin, which allows them to add content from other websites to their libraries and further schedule it for posting, revealing RecurPost is the best Sked Social alternative.
RecurPost accommodates users with mobile apps like Sked Social, available for both Android mobiles and iPhones.
Being one of the prime features of RecurPost, it helps marketers to understand which posts are working and what strategy to follow ahead. Sked Social depends upon Google Analytics and does not provide this feature, which makes RecurPost the best alternative to Sked Social
Both tools support collaborating with team members for efficient coordination.
RecurPost provides a very useful feature for agency owners that help them with generating reports for  individual clients, one that is easily understood by them, suggesting it is the best Sked Social alternative.
Updates with Images, GIFs, and Videos
Both tools allow users to add multiple images, videos, and GIFs to their scheduled posting.
Both tools facilitate their users to add the right set of hashtags for targeting the appropriate audience, interested in your products or services.
The short URL is preferred to paste into posts. RecurPost helps with shortening the link using Google link shortener else you can connect your Bitly account with the tool, assert RecurPost as the best Sked Social alternative.
Marketing agencies preserve clients' significant data in a CSV file. RecurPost allows users to upload a CSV file and schedule massive content for posting. Sked Social misses it, making RecurPost the best Sked Social alternative.
Everyday large amount of posts are published on social media. It means you have 2-3 seconds of the reader's attention. At the same time, you can't leave your efforts of creating a post. RecurPost understands it well and helps clients with recurring posting, proving it the most preferred alternative to Sked Social. 
Marketing takes the efforts of all its team members. The content approval feature allows users to take content approval from relevant team members, keeping the workflow straight. Both tools provide this feature.
Using RSS feeds, one can directly upload  website content or blog posts for post scheduling, indicating RecurPost is the best Sked Social alternative.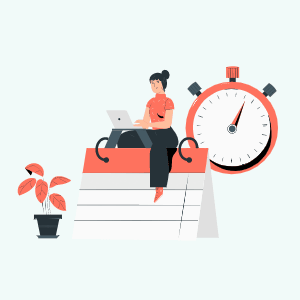 Get your hands dirty with the above features!
RecurPost provides a great user experience for social media marketing!
Why you should select RecurPost over Sked Social?
RecurPost rules over Sked Social for being an excellent social media management tool. Sked Social is only a social media scheduling tool that lacks features of advanced analytics and reporting. With Sked Social, users have to be dependant upon other tools for analytics. At the same time, RecurPost has all that requires to manage social media platforms, which results in increased social media presence and audience engagement.
RecurPost offers budget-friendly plans for everyone from small businesses to large enterprises.


Get More Features for Less
RecurPost offers 24*7 customer support for users on all plans. Our live chat service makes sure you get assistance whenever needed.
Why is RecurPost an ideal Sked Social alternative?
Sked Social pricing plan starts at $25 per month. If you pay for a year, you will get it at $21 per month. Compared to Sked Social, RecurPost is giving their users numerous valuable features, including in-depth analytics and white-label reports comprising data displayed in the form of charts – all for just $15 per month. If you pay for a year, you will get 2 months for free use.
Post regularly with the least effort
Due to a large number of posts on every social media, your post gets very little time –  whether the customer finds it worth spending time on it or not. The best way to gain attention is to post the same content recurringly on multiple platforms. When you do it repeatedly with the gap of a certain period, there are more chances that your posts get more engagement, making the best out of the investments that you spend on the designing part. 
Recurring posting is the prime feature of the RecurPost, making it unique and the best Sked Social alternative. Twitter does not allow posting the same content multiple times. RecurPost creates variations of the same post to make it eligible for posting more than once.
Avail features that increase social media presence
Targeting the right audience remain at the top of every social media marketing campaign. RecurPost helps clients to select the appropriate set of hashtags relevant to their business and products. 
RecurPost's Google Alerts help users to find the latest content on the internet by setting up relevant keywords and adding them to libraries for scheduling posts. It helps to create awesome content that the audience finds exciting and helps to increase engagement.
Using the "Best time to post" option, RecurPost's users can schedule posts when there is a massive active audience. Its AI-powered software helps you to post (relevant to platforms) when your content gets the most attention. 
Advanced analytics and reporting
RecurPost's advanced analytics help to see the outcome of posting on every channel. Instead of logging in to individual platforms, RecurPost will fetch data for you to help you manage everything from a single platform. Analytics help marketers to decide which strategy works or needs to be modified for improving results.
With RecurPost users enjoy scheduling posts on multiple platforms one at a time. You can include videos, GIFs, and multiple images in one post. Additionally, users can add different captions per the nature of social media. By scheduling posts in advance, marketers can remain relaxed and do not have to worry about posting manually.
Brands create a social media marketing strategy and create content accordingly. By scheduling bulk posting, the strategy remains the same for a fixed period. Moreover, marketers schedule posts in bulk one at a time, which saves their time and increases their productivity. RecurPost also allows uploading bulk data from a CSV file and scheduling it for posting.
RecurPost provides a chrome plugin, using it users can pick up data from other websites and store it in libraries, which can be later used for scheduling. Sked Social does not have a chrome plugin feature. It shows RecurPost is the best Sked Social alternative.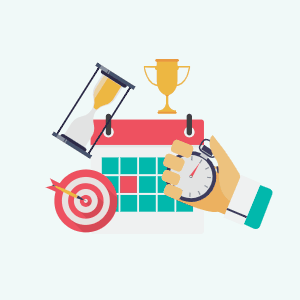 Let RecurPost take care of "The Best Time" to post
With the least effort, it will increase your brand engagement
Social Media Platforms Supported by RecurPost
You can easily maintain a presence across all of the major social networking sites using RecurPost. The software helps to schedule Facebook posts for pages, groups, and individual profiles. You can schedule Instagram posts on both personal profiles and business pages. RecurPost enables you to schedule LinkedIn posts on company pages and profiles for your professional updates. RecurPost allows you to generate variations and schedule tweets across several accounts because Twitter does not permit posting the same content repeatedly. Additionally, RecurPost enables you to schedule Google my business posts with the CTA of your choice if you have a GMB listing. On top of it, you can also schedule pins using its Pinterest scheduler. 
What determines RecurPost as the best selection of Sked Social alternative?
RecurPost offers a Social Inbox, the prime feature of the software that makes it easy for users to see the latest updates from different platforms in one single place. 
Using RecurPost, users do not need to log in to every social media platform to see the results of posting. By switching to different social accounts, users can see the results of every post. The likes, shares, and comments from their customers. RecurPost allows replying to comments in real-time and deleting comments if they don't want them to appear to others. 
Social Inbox makes it easy for marketers to understand which post is bringing more engagement on specific platforms or not so that they can decide on what strategy to continue or need modifications.
RecurPost mobile apps help brands to interact with their customers in the comfort of their homes, without starting a laptop or a desktop. It enhances flexibility while replying to your customers in real-time improves brand engagement.
Here are the features of RecurPost social inbox in detail:
Manage notifications from Instagram business profiles, FB pages, LinkedIn pages, Twitter, and GMB listings.

The first social media scheduler to support GMB reviews in Social Inbox. You can see and reply to them straight from the Inbox.

See and manage comments, mentions, and conversations (DMs) from Twitter.

See comment notifications, reply to them, delete, review, and add to the library, or assign them to other members – for Instagram business profiles and LinkedIn pages.

For Facebook pages, manage messages, comments, reviews, and fan updates altogether.

Block/unblock, follow/unfollow users straight from the Inbox.

Add posts or comments to RecurPost's libraries directly from the Inbox.

Assign notifications to team members and ask them to review them.

Add labels to organize notifications in different categories.

Sort and filter notifications according to time and favorites.

Use your social Inbox to schedule posts or make libraries without compulsion.
In addition, we provide our customers with dedicated support 24*7. Our prime objective is to keep upgrading our software to provide our customers with the best social media marketing experience. Our regular updates add more flexibility and give the best value out of customers' investments. Unique features and advanced analytics makes RecurPost the best Sked Social alternative and an excellent social media scheduler.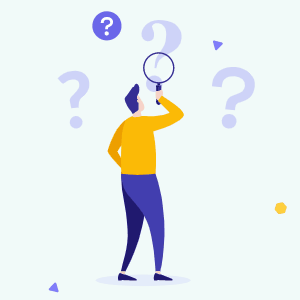 Still in doubt whether RecurPost
is the right choice for you?
Try out our features with a free 14-day trial.
Check How RecurPost Compares with More Social Media Management Tools
RecurPost stands tall as the best social media management tool among a lot of others available out there. Here are some tools that RecurPost outperforms.
RecurPost Vs. Sked Social FAQs