Schedule Tweets like a Pro
Unlock the Secret with RecurPost
Get the most out of Twitter by using RecurPost's automation tool and schedule tweets for maximum engagement.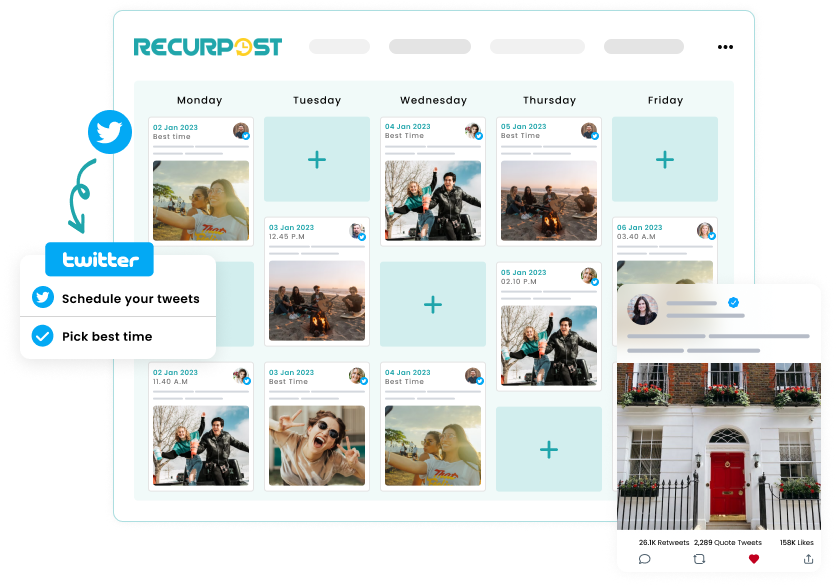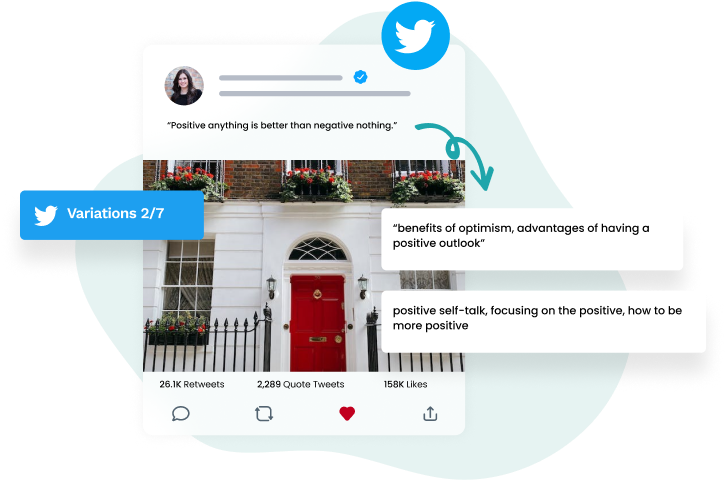 Generate unlimited variations and schedule tweets like an expert
A Tweet usually has a very limited life – on an average of 18 minutes. Right after being posted, it's only a matter of time until a Tweet is no longer relevant or fresh in the minds of your audience. RecurPost allows you to use your Tweets recurringly, letting you gain the full utility of your Tweets.
However, Twitter does not allow repeated posting of the same Tweets. That means, once you have posted a Tweet, you cannot upload the exact same Tweet again. You need to tweak the message and modify it in order to post it again on your profile. But don't worry, we have a way around this limitation. RecurPost's Twitter automation tool helps you in creating Tweet variations automatically, so you can keep the same 'idea' of your Tweet while still posting it recurringly. Isn't that amazing? Half of your Twitter's content creating efforts will be taken care of by us! While doing this, you can also enjoy the benefits we provide when you schedule Facebook posts
You do the planning, we'll do the work.
Schedule tweets in bulk and put your account on autopilot
Twitter is a platform where people come to share their fleeting opinions and that's why it is necessary to remain active throughout the day. Our Twitter scheduler and automation tool, which is also a great Pinterest scheduler, is designed specifically to give you convenience right when you need it the most. You just need to plan and bulk schedule tweets once and leave the rest upon RecurPost. By repurposing your Tweets, you will save countless hours and engage with new people consistently. It'll reduce your time in deciding what to post again and again, and you'll keep attracting new audiences with the same content. When you do this regularly and Tweet automatically for some time, it will ultimately increase your follower count too.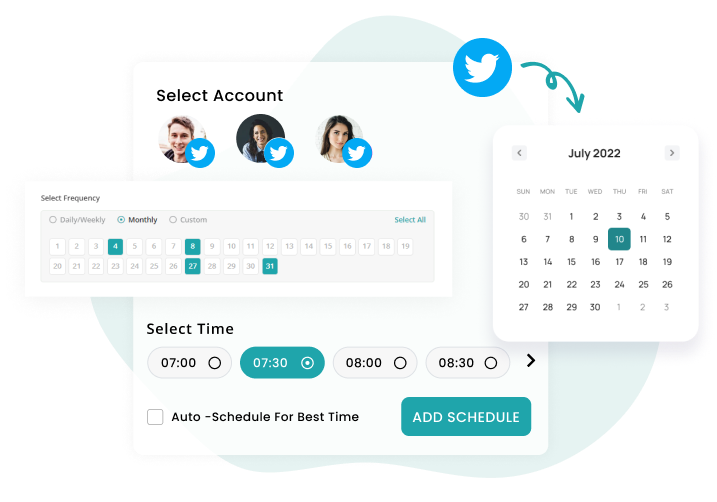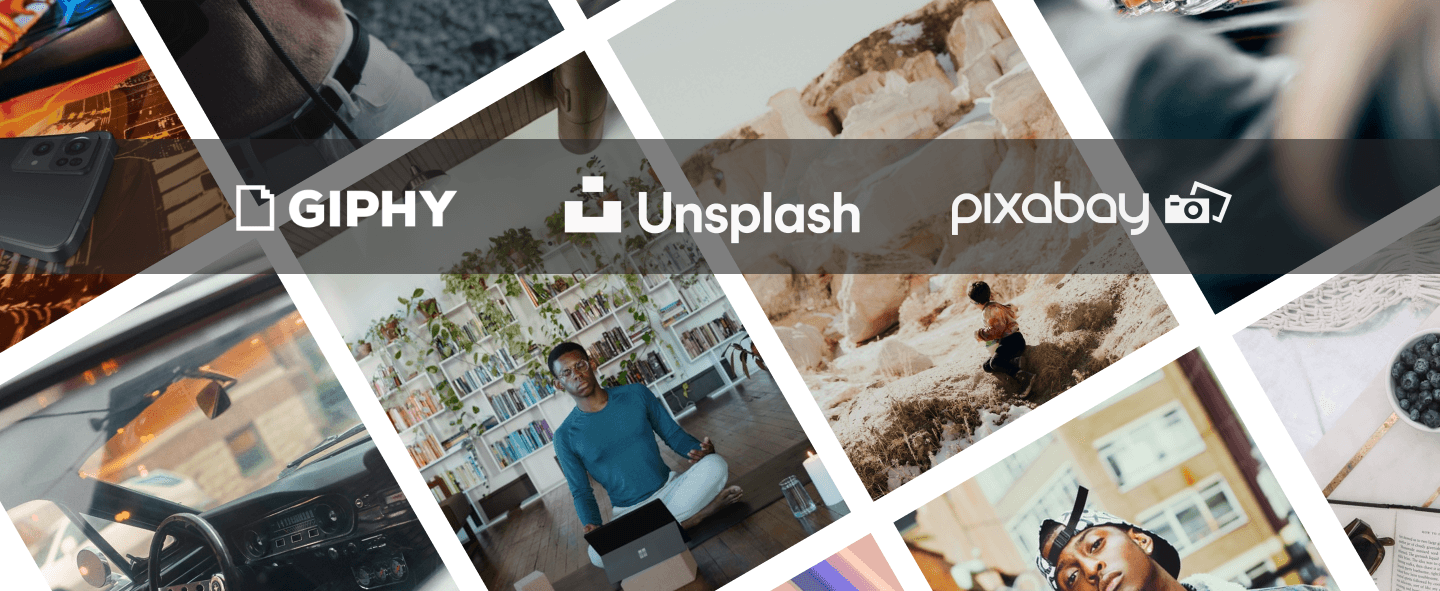 Schedule tweets by adding images, videos, GIFs, and emojis
Take a look at our Pandora's Content Box
It has been surveyed that tweets with visuals (images, videos, GIFs, etc.) receive higher engagement as compared to text-based tweets. They have a higher click-through rate and stop the serial scrollers to have a look at what you posted. With RecurPost, you can schedule and automate Twitter posts with your favorite images, infographics, GIFs, or videos. You can also add links to your posts and share them on your profiles.
Your Favorite Tweets on your Fingertips
Curate content and schedule tweets with our Google Chrome plugin
Our Twitter automation tool's Feed Manager allows you to easily curate your favorite content. Keep yourself in touch with the latest trending content and gain more followers by reaching out to exciting new people. Running low on content ideas? We even got multiple solutions for that. Sharing informational articles is a really great way to grab the eyeballs of a huge audience on Twitter. With the feature of importing updates from your favorite websites, RecurPost allows you to create content in no time.
Even if you don't wish to import, we have got Pocket integration for you. Whatever articles or videos you store in your Pocket account will directly reflect into your RecurPost libraries from where you can schedule them. Thus, with our Twitter scheduler, you'll always have your favorite tweets at your fingertips to share with the world. Take this a step further with our app that lets you schedule tweets from anywhere on the go.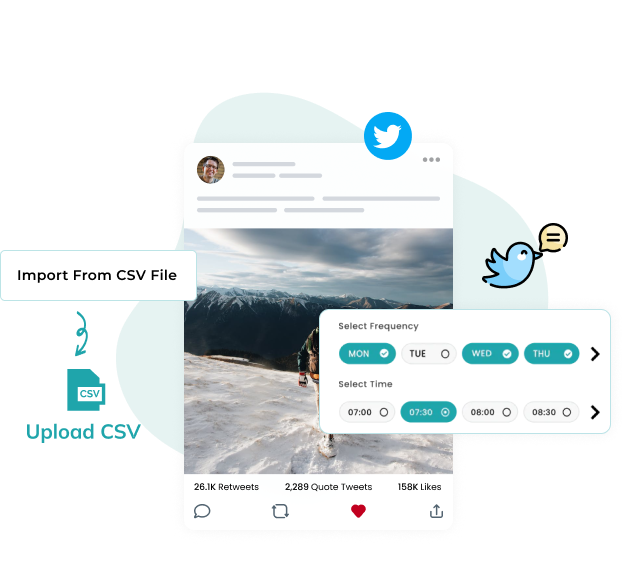 A Treasure Full of Tweets
Bulk schedule tweets through CSV files or set up RSS feeds
Our Bulk Scheduler is best for people who want to store and schedule multiple Tweets at different times. There are a lot of options available to upload loads of content at once. Our Twitter automation tool lets you import content through CSV files, through social media accounts, or through a third-party website. Not only does it increase your productivity, but also leaves you some time-in-hand for other fun activities. You can use this time to quickly check out the ongoing trends in your industry and collect more fun content ideas to share! Use the same trick to schedule Instagram posts as well.
Study your progress using Statistical Reports
Schedule tweets and get in-depth performance reports with RecurPost
In Keep track of how well your Tweets are doing among your followers. the advanced analytics section, you'll find out your top-performing posts. Learn from the Tweets that work and dismiss the ones that didn't. This way, you'll also learn about your audience's interests and will be able to interact with them in a better manner. You can also have a look at their demographics, including their gender, age group, location, etc, which will give you insights on what kind of content will suit their needs. Moreover, you can download all your progress reports and white-label them for professional use. Doesn't that make reporting on point? This will also help when you schedule LinkedIn posts.
Manage your DMs and mentions with our Twitter scheduler
A Tweet scheduler with a social inbox
RecurPost's Twitter scheduler allows you to manage notifications from all social media sites from a single place. It enables you to watch all your chats, mentions, comments, and conversations, and take action on them.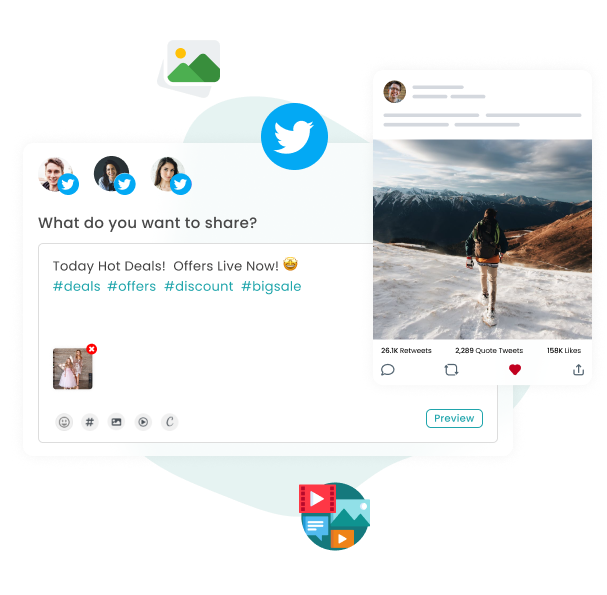 Enrich your tweets with multimedia
Schedule tweets with up to 4 images in a single post
Most of the social media scheduling tools don't offer the ability to add multiple images while scheduling tweets. However, that's not the case with RecurPost. Using our Twitter scheduler, you can schedule tweets with multiple images. This feature will allow you to send out more information along with your tweets, without actually opening your Twitter screen. You can also add videos or GIFs to your tweets. As tweets with multimedia get more engagement, you can be sure that the tweets you schedule using RecurPost will bring maximum results for your Twitter account. Media also matters when you schedule Google My Business post.

Collaborate, organize and manage better with our Twitter scheduler
Change the way you manage your Twitter accounts
When you deal with multiple social media accounts, you might have to create a lot of content libraries. Even 15-20 libraries can make you feel like a lot is going on with your social accounts. This is where workspaces can help.
Get your team members onboard
Collaborate with your team members and manage your accounts together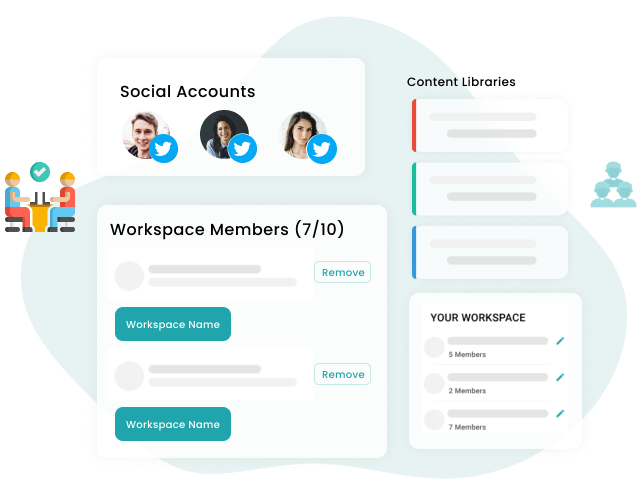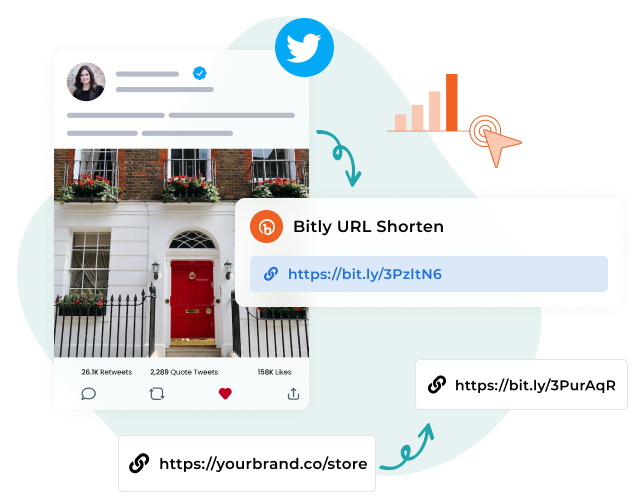 Shorten 'em links before sharing!​
Use our URL shortener to make your tweet links more presentable
After you schedule tweets and they go live on your accounts, we're sure you'd love to share them on other platforms too.
With our in-built URL shortener, you can easily create short, memorable links for your tweets, making it more likely that people will click on them. By shortening the URLs, you can save valuable characters that can be used to write more engaging tweets. 
This feature is also useful for tracking clicks on the links in your tweets, so you can see which tweets are getting the most engagement. Plus, you can use it to customize your links with custom domains, creating a more professional look to your links. 
With RecurPost's URL shortener, you can optimize your tweets for maximum engagement, while also gaining valuable insights into which tweets are resonating with your audience.
Other platforms supported by RecurPost
Want to keep nailing your Twitter posting? So you should! RecurPost is a fantastic Twitter scheduler for staying on top of the ever-changing Twitter trends. It is also terrific if you want to schedule Facebook posts, schedule Instagram posts, schedule LinkedIn posts, and schedule Google Business profile posts. Not just this, RecurPost is also a great Pinterest scheduler.
Comparing RecurPost with other social media scheduling tools
There are a lot of tools available out there offering the feature of scheduling posts ahead of time. However, the role of a social media scheduler doesn't stop here. Apart from the features that we talked about in the above paragraphs, RecurPost has got a lot to offer. Some of them include white-labelling reports, simplified content categorization, Chrome plugin, URL shortener, social inbox, etc. You can check our detailed comparisons to know how RecurPost is the best free Hootsuite alternative, one of the top Crowdfire alternatives, Coschedule alternatives, Sendible alternatives and Agorapulse alternatives.
Click here to Check out RecurPost's Twitter post scheduler now by signing up for the free trial!
Frequently Asked Questions