It's no secret that video content is the game's name for increasing social media impressions, engagement, and traffic. These indicators finally provide results in terms of lead generation and revenue. Marketers have been preaching its increasing importance for years, and data back up their claims. Here are a few of the exciting facts from well-known researchers:
90% of customers think video helps them make purchasing decisions, and 64% say viewing a video increases their likelihood of purchasing.
Including a video in a marketing email may increase click-through rates by 200-300%.
Video has 1,200% more shares than links and text combined.
For almost a century, visual pictures have kept us amused. However, look at any social media platform today. You'll see significant companies and market-leading influencers competing for their audience's attention through cutting-edge video content and employing a social media scheduler to post their video material online. In reality, video has become an essential marketing medium and the most potent content format on social media today. So, let's dive into RecurPost's diary to learn how to generate interesting video content for social media.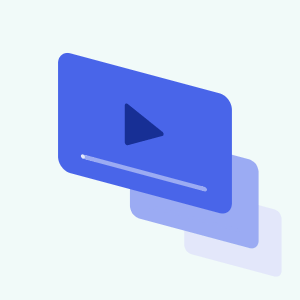 Want to Increase Conversion Rate using Video Content?
Share your Timeless Video Content with your Target Audience with RecurPost's Evergreen Content Marketing.
Table of Content for Video Content:
What is Video Content?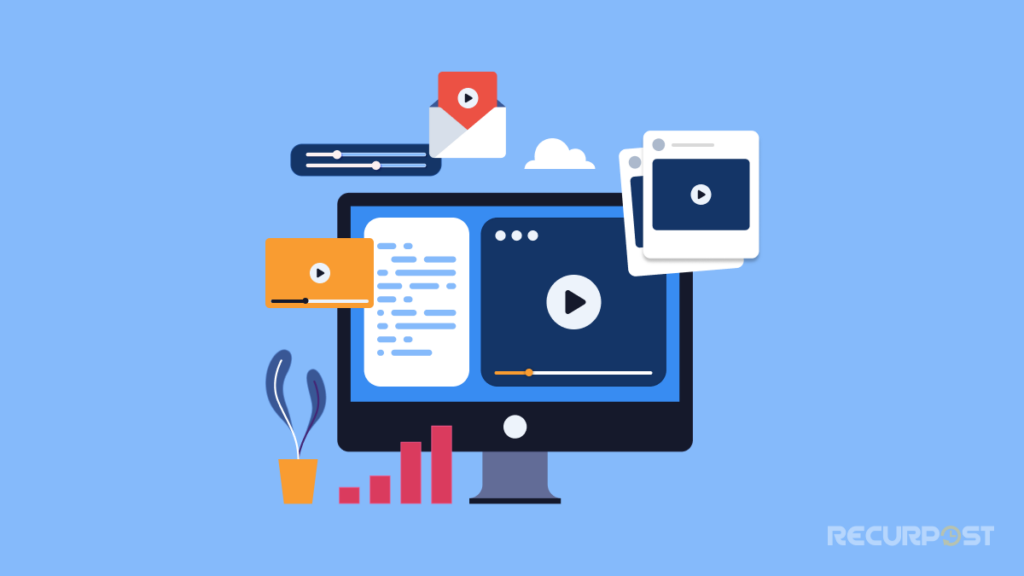 If you ask, "what is video content?" chances are you're new to marketing and unfamiliar with the jargon, or you live under a rock, or at least in a community that avoids technology.
The most obvious answer is that video content includes any type of video you generate for marketing or advertising. Video is one of the most effective marketing techniques you can use. It comes in various lengths and shapes; even you may post it on your own website, on social media, in emails, and in advertisements.
Why do we need Video Content?
We recognize that video material performs really well, and we can utilize it on various social channels, including our Facebook pages and websites. So it is safe to assume that video marketing rules the social media realm.
Boosting Conversions and Sales
Shooting a video may demonstrate to people how your product/service operates.
In video marketing, research shows that 95% of consumers have watched an explainer film to understand more about a product or service.
According to the same report, 81% of marketers believe that video has a direct, positive influence on sales.
Using a video marketing plan will dramatically increase the success of your brand. Expressiveness, confidence, and sales are the best examples of how videos can boost businesses.
Having an ROI
According to one study, 78% of marketers believe video content improves their ROI. In addition, vast quantities of data mining and analytical analysis carry out the most critical digital marketing plans. Furthermore, a recent study has shown that videos are more than simply a passing fad. Most social media agencies invest significantly in video content because it is the most profitable investment in today's society. A video is indeed the future, and it is currently the future of successful and impactful marketing.
Creating Trust
According to the same study noted above,
81% of individuals have been persuaded to buy a product or service after seeing a brand's video.
69% of users intended to acquire software or applications after seeing a video.
Based on these statistics, it can be stated that businesses that upload regular videos develop brand trustworthiness, and their clientele anxiously awaits new films and promotions. Furthermore, watching a movie does not take up much of people's time. It's just fantastic!
Google Will Love You
You may use videos to boost the amount of time visitors spend on your website. As a result, more exposure develops trust and informs search engines to the existence of your site. It is said that an optimized video enhances your brand's chances of appearing on the first page of a Google search engine result by 53 times! Since Google acquired YouTube, there has been a considerable increase in how video viewing affects search rankings.
How to Create "Thumb-Stopping" Video Content?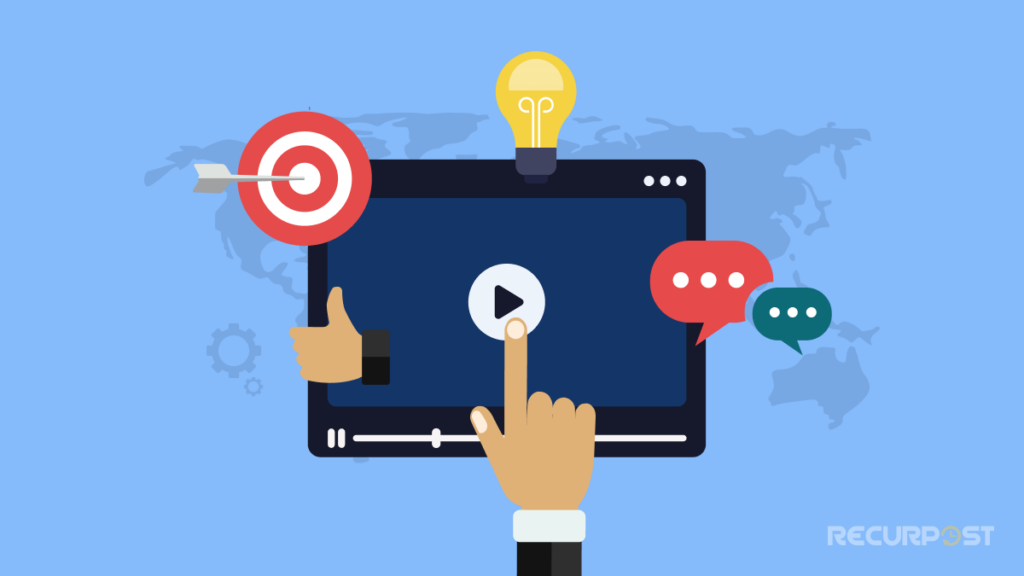 According to one research, an average video maintains just 37% of viewers until the very last second. In other words, your Video must be absolutely distinctive and fascinating to keep people watching until the conclusion — and, more crucially, to entice them to do a certain action after that.
So, if you want to develop interesting video content for social media for pets that makes people stop scrolling, here are crucial considerations to keep in mind. Let's get started.
Define your purpose
Before you even consider pressing the record button, you must first choose your primary goal. Every decision you make during the creative process will be related to the objective of your video and the action you want your viewers to take after seeing it. Ask yourself the following questions to acquire a clear image of your key goal:
What is your objective?
Would you like to create leads?
Do you want to highlight your company's culture?
Who is your intended audience? What is your definition of success?
Identify the KPIs that best correlate with your marketing goals, whether it's clicked, watch count, or conversions, to assess whether your video is thriving.
Once you've answered these questions, deciding what style of video to produce and where to upload it will be a lot easier. Consider developing a film emphasizing your unique corporate culture or exhibiting your clients' success stories if a B2B firm wishes to enhance brand awareness.
Consider how you can add value.
You should generate video content relevant to your marketing goals and create material your audience wants to watch. Next, consider your audience's motivations and generate content that meets their goals and requirements. Next, give them an inside peek at your company or educate them on something they won't learn from other sorts of material. Finally, ask yourself, "why would people share this video?" If you can't come up with a convincing reason, it's time to start over.
Narrate a story
In the busy world of social media, merely advertising a product or service is no longer enough – marketing films must convey a story. Storytelling is a solid and successful strategy because it elicits emotions and allows people to connect with your business on a human level – precisely what allows you to communicate with your audience.
Take the time to learn what makes your target audience tick. What causes them to laugh or cry? What makes them relate to your story? Then, create a tale that resonates with the audience once you've discovered unique emotional triggers.
These recommendations include putting your clients at the heart of your video content marketing activities. But are you still not convinced? Then, let's look at promoting video content with social media to reach your target audience.
How to Promote Video Content using Social Media?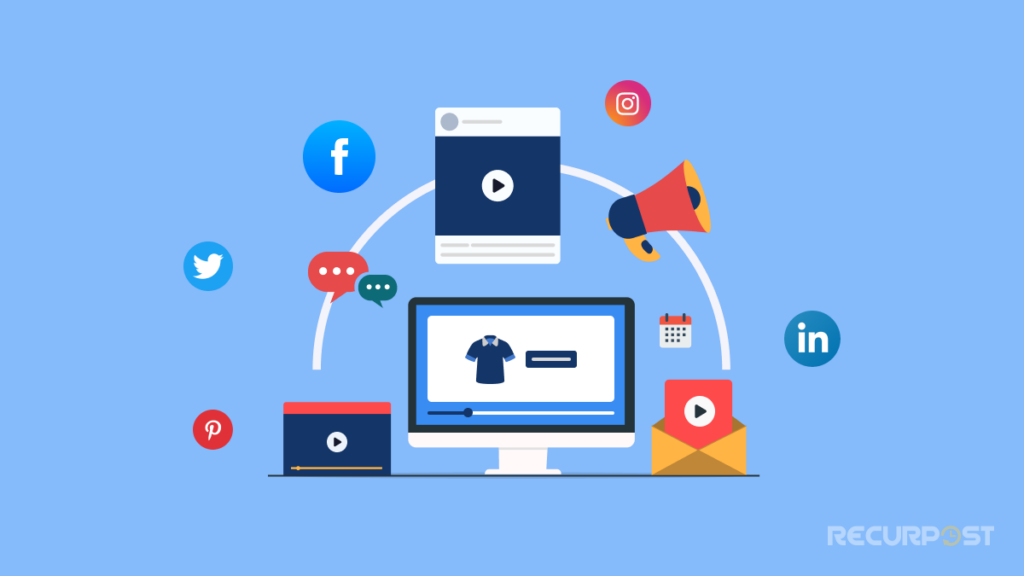 If you've exhausted all of your options and are on the verge of giving up, consider the following:
Improve Your Content.
Do you know where your video will most likely be viewed? For example, are you certain that the video will be watched on the phone if you're targeting a younger, more mobile audience? If that's the case, are you ready to optimize your video marketing for mobile consumption?
Viewing video content on a smartphone platform differs from watching it on television or at a desk with a full-sized computer and display. Smaller screens will have various requirements to be consumed fast and enjoyably under varying lighting and noise situations. When making your films, consider the sort of technological platform. If consumers can tell your film is more "phone-friendly," for example, it's more likely to be seen on the move than those that demand a more sophisticated, theatrical experience.
Share it on social media.
Social media is gradually becoming a world of videos; your company should capitalize on these content trends. Unfortunately, LinkedIn and TikTok do not have built-in video scheduling options like Twitter, Facebook, Pinterest, and Instagram. On the other hand, accessing each individual site or app might be time-consuming. A unified social media scheduling tool, RecurPost, may help you realize the full potential of your social media video marketing campaigns by posting your videos. Aside from sharing the video on your social media networks, we have a few other tips for you.
Tease your viewers with stills or short video samples, then connect back to the content.
Make some eye-catching banners with a call to action to your video that you may display on the front page of your social media networks.
Participate in relevant Twitter discussions and discreetly insert a link to your video.
Pro Tip: If you and your company want to share many videos on social media, social media scheduling tools might be a game changer. If you maintain many profiles and want to avoid the effort of logging into each one to post videos, give RecurPost a try. It offers a centralized dashboard from which you can schedule tweets, schedule Facebook posts, and much more. Each post may also be customized and published to numerous social accounts with live previews.
RecurPost enables you to schedule LinkedIn posts on company pages and profiles for your professional updates. To top it all off, you can schedule pins on your Pinterest account and schedule Instagram posts on your business and personal profiles to guarantee that you don't miss out on the visual platform's perks. If you have a GMB listing, RecurPost also lets you schedule Google my business posts with the CTA of your choice.
Understand what post-production entails.
Allow plenty of time for post-production, especially if your video content will be used for advertisements or require extensive editing. Post-production is more than just cutting scenes and reassembling them to music. Closed captions, text overlays, call-to-action screens, and other features are also included. The more you film and the more polished you want it to be, the longer it will take.
Keep SEO in Mind.
It's a time-consuming and detail-oriented task, but you mustn't overlook search engine optimization or SEO. Give your video an SEO-friendly title and include any relevant tags and meta descriptions. Do everything you can to ensure that if someone searches for a video on a subject or topic that your video covers, it has every advantage it needs to appear near the top of the search results.
How to Tackle The Power of Social Media Videos?
Tip #1: Create a Strategy with a Purpose
Every effective marketing campaign is built on a well-thought-out and well-defined plan. This regulation applies equally to video material. That is why it is usually advised that businesses begin by considering their entire strategy.
When imagining what a successful campaign will look like, keep the final objective in mind. Next, consider the quantifiable outcomes you hope to achieve from the campaign. Then devise a clear strategy to get there. The more educated your plan, the better the outcomes you may get – and that is a non-binding guarantee. Finally, it would be great to concentrate on your fundamentals and how you might turn your thoughts into a vision.
Tip #2: Insert Native Video Content
Facebook is an excellent platform to upload videos and posts, which can help you interact with your target audience at the best time. However, instead of publishing direct YouTube links, attempt to upload and share native videos on Facebook.
Why? Because it has been discovered that native videos perform 10x better on Facebook than YouTube links. This plainly shows that Facebook prefers homegrown videos published on its platform over external video links from sites like YouTube. There are two plausible explanations for why native videos perform better:
As you move down your page, native videos begin to play automatically, whereas YouTube films must be manually played. Native videos are played within the Facebook interface.
While YouTube videos play on an external website, viewers must leave the Facebook network to see them.
Both of these elements have a significant impact on a typical Facebook user's experience. This adds value to native videos not only for viewers but also for Facebook.
Tip #3: Make People Feel Good About Themselves
When making videos with social media content ideas, remember that your work will appear in people's News Feeds alongside a status update from a family member or a snapshot from a friend.
Make your social media video appealing to the viewers if you want more shares and likes. After all, individuals always share things that make them appear good in front of others.
Facebook's Friend Anniversary video is a great example of such a scroll-stopping film. They are completely appropriate for the situation and are all about happiness!
Additional Video Content Captivation Tips:
Display vertical videos – According to the video content survey, the most popular video format is the vertical mode. It is also the one that generates the most engagement.
Shorter captions (up to 10 words) appear to have a higher likelihood of enhancing Facebook interaction for video postings in 2021.
Go for live videos – Facebook live sessions create double the engagement of pre-recorded videos for small and medium-sized accounts with up to 50K followers.
Let's take a deeper look at the kinds of video content ideas that function exceptionally well.
11 Types of Video Content for Every Stage of your Marketing Funnel
The goal of content marketing is to generate and distribute excellent material that is tailored to your target audience. It should entice, engage, and convert visitors. It should guide them through the marketing funnel. This is where video content comes to the rescue. You can provide video content to your audience, try to make it simple for them to rely on your brand, and guide them to make faster purchase decisions. Videos can be made for different platforms including Instagram, TikTok, FB, and YouTube.
Here are 11 great video content ideas to help you boost your social media presence:
How-To Videos
The best way for people to learn about a product or service is to see it in action. In fact, how-to searches on YouTube are rising by 70% year after year. These videos are simple to create. Begin by generating a list of often-asked or typical customer or client questions to address. Then, develop a short, entertaining section that delivers an answer or solution. This video can:
Make an emotional connection by being funny.
Demonstrate how relatable your company is.
Display Teamwork – Demonstrate how well your team works together.
Show your audience that your company is healthy and driven to succeed.
Launch of a New Product or Service Introduction
These videos describe and demonstrate the new product. These videos should illustrate what problem is being handled and highlight the product's distinctive qualities to succeed. If you can't communicate the tale of a new product or service in a minute or two, it's usually too complicated to sell rapidly. Instead, condense your message into a short, casual video clip and broadcast it to the globe.
Make time-lapse videos
Seeing project progress from start to finish in a matter of minutes is always entertaining and can easily captivate your audience. A time-lapse video can show your audience how your projects come together and is considered as best video content type.
Announce Something Big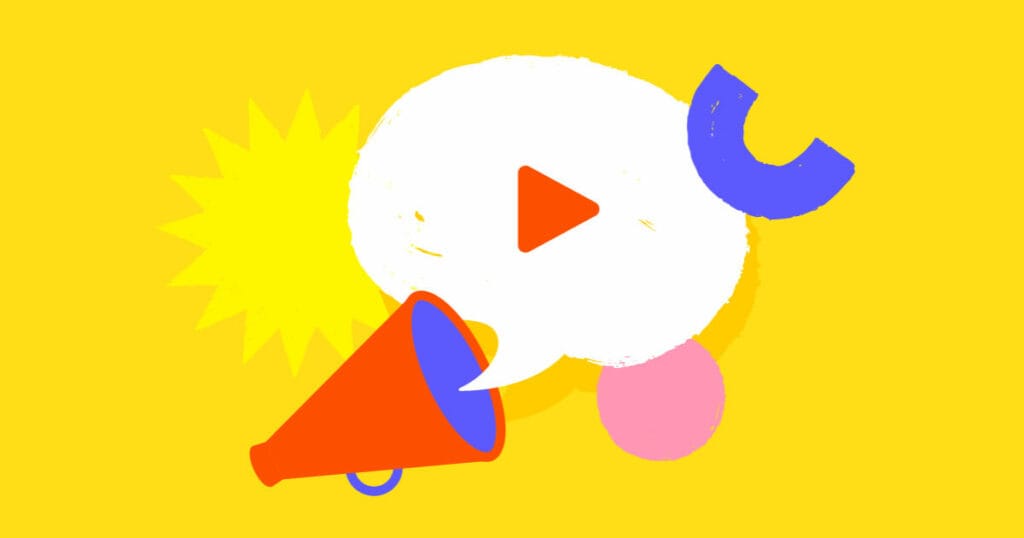 Use video content to create enthusiasm for an event you're hosting or attending. Use it to offer viewers a taste of what style of video it'll be like, and be sure you directly ask people to join. Consider making brief, newsy tidbits from the events as well. Finally, be sure you inform people who aren't present on your social channels, letting them feel like they're a part of the activity.
Go Live
In addition to event coverage, consider creating live video content when exciting events impacting your business or industry occur. Not having complete control over what you see and hear in these situations can be nerve-wracking. Still, transparency allows your audience to see what's happening in real time, and your business is also human. Wins by reminding you to be fun and loving with improvisation.
Saying Thanks
Have you had a great year with a successful product or service launch or a campaign your customers love? Say Thank you for every reason. Use it to thank them for their business and participation in the video content. Not only does a positive perception of you go a long way, but it can also lead to increased engagement from people you know. This can lead to the development of new networks and possibly potential business.
Read More: How to Download Twitter Videos?
Testimonial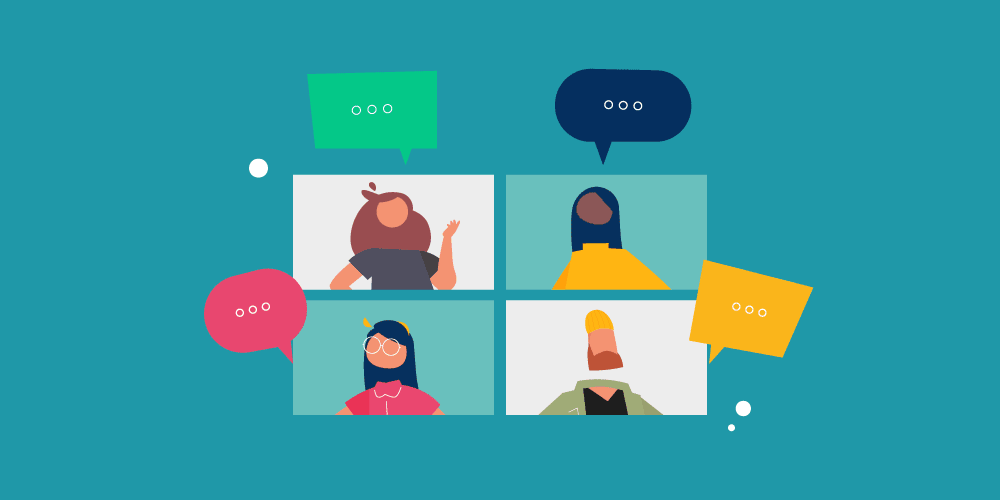 If you can figure it out, videos of customers talking about why they love your product or service is worth more than anything you can do from a marketing standpoint. Consumer Reports is surprisingly achievable. The best way (of course) is to ask specifically about positive customer experiences. Don't hesitate to ask to shoot a short selfie video discussing your review. It provides an excellent opportunity to take full advantage of user-generated content and publish it to your website or channel.
Behind the Scenes
Showing your staff in action in a video and posting it to Instagram will completely transform how your audience views your business and inform them of the interesting procedures and people you employ. The excitement when someone who loves their job talks about it is priceless. In addition to capturing interesting footage that works well on social media, it also works as a corporate culture video and as a corporate recruiting tool.
Leverage your employees' networks
Engage employees by sharing posts that accompany BTS video content. The best way to ensure they are understood is to mention it in your content. We also encourage you to create your own video content relevant to your industry or company. This will help increase brand awareness and generate more traffic to your website.
Interview Team Members
Company or Opinion Interview his leaders and hear their take on key industry developments. This creates brand legitimacy and positions the company and its work as frontrunners. Similarly, consider making a Q&A-style video of her with your company's executives and other employees who are better suited for the job.
Animated Content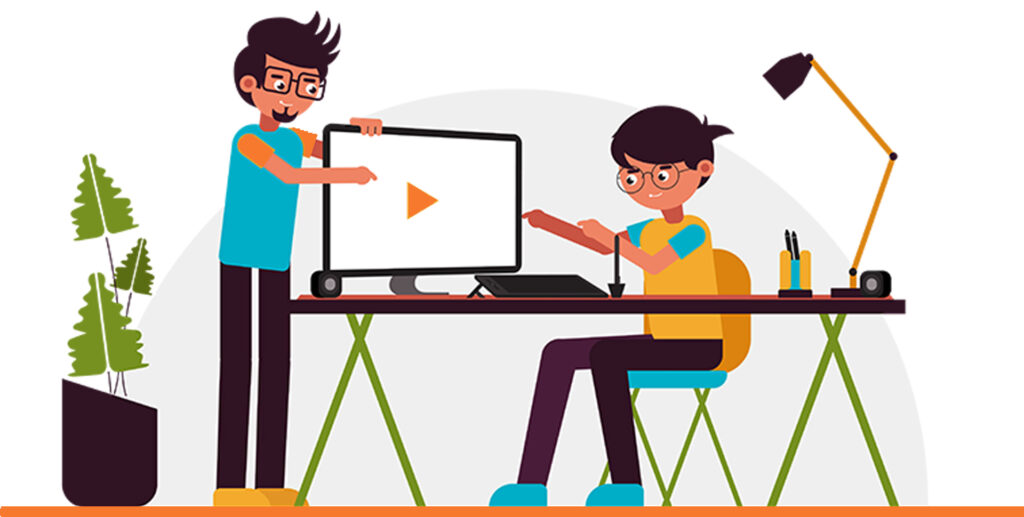 Animated content is another fun way to engage your online audience. The success of these videos depends on your goals and audience, but they are always lighthearted, timeless platforms with your brand video content in mind. There are some free resources like animaker.com, but consider professional services for sophisticated and strategic content. Creating compelling video content and knowing how to convert video to GIF is easier said than done. But its value cannot be overestimated.
Which of the following is a Key Strategy for distributing your Video Content on Social Media?
Video content is an important channel for social media marketers. Finding your niche is not as difficult as you might think. Ask yourself a few questions.
But what makes a good video?
What is it that keeps your audience hooked?
Is it a good story?
What are you interested in?
Which target group do you want to reach?
After answering these questions, you need to know exactly what sets you apart, even if it's a broad category. For example, it is fashion; you can find out what makes your fashion sense different from others. Anything can become a social media niche. If you're ready to take your business or brand to the next level, here are some tips for creating successful video content for your niche. We hope these tips help you plan and create your own video content according to your niche.
Digital marketing:
Coming up with new video content ideas daily can be difficult, especially for those new to these areas. However, creating video content is not always easy. Here are some creative short video ideas for your next video content marketing project. Our list of campaign video ideas for content creators can help give your campaigns a fresh start and drive more engagement.
Parody of something popular
Making parodies is possibly one of the most creative video ideas on this list for online content creators. Can you imagine an ingenious combination of a famous movie clip, music video, or something hilarious that has recently gone viral on the internet? People love to see content that revolves around new and relevant topics, and if you think of something unique, you can use that fact to your company's advantage. Act fast, and don't let the video content trends disappear before posting a video. If you do, it'll be like serving stale bread – stay on top of the trend and don't follow it.
Generate Product-Related Videos
Making a product-specific video can help your team with a new launch and leave a lasting impression.
Host a Q&A Session
Your audience is bound to have questions about your product or service. Maybe you get a lot of emails or comments with a few repeated questions. By taking these questions into the live stream and answering them for your viewers, you'll help attract interested visitors and eventually turn them into customers.
Vlogging:
However, one of the hardest parts is keeping your video content fresh and interesting. So how did you come up with the idea of ​​YouTube video content that is informative and entertaining for your viewers? You may be wondering what kind of video you should be making. Do not worry; We have what you need. Here are some YouTube video content ideas tips to help you choose your niche and plan your channel's first video content idea.
Day in the Life Post
Create a post about your daily life that includes the following points for your YouTube video content. It will help your audience understand you better and, hopefully, build trust and rapport.
Morning and evening routines: Share your morning and evening routines with your audience.
Bucket list: Tell us about your bucket list.
What I Eat in a Day: Tell us about your daily meals.
Clean with Me: Walk your viewers through the cleaning process while providing tips if you have any.
Shop with Me: Share the information you use when shopping, from the local market to the high-end product market.
Vlog About a New Restaurant or Business
Do you have a favorite restaurant, bar, or other business? Go there and film a video about it; who knows, it might earn you some brownie points from the owner and a free drink or two!
Do a Contest
A small gift has the potential to make a big difference. Give away one of your favorite products or services to one of your readers. Contact the product manufacturer ahead of time; there's a good chance they'll sponsor it.
Vlog about your fav Place
Perhaps it's a park, a business, a tourist attraction, or a quiet place where you like to relax. Once again, this will give your viewers insight into your life and pique their interest in the rest of your content.
Product/Book Review
What product or book do you use and enjoy? Then, go over it again, and don't forget to sign up for an affiliate program to get paid for your recommendations. We all have favorite books; tell your audience about one of yours and how it influenced you.
Talk About a Problem You've Overcome
We all enjoy hearing about underdogs. What is a life challenge you've overcome? How have you dealt with adversity? What can other people learn from your experience?
Culture Videos
Make a video highlighting your organization's culture. Ping pong in the workplace? After-work team happy hour? Customers and prospective employees will appreciate videos highlighting your company's fun and positive culture.
All the above listed videos can be easily used to create a strategy to go viral on TikTok, Reels, Shorts, and other short video platforms.
Final Thoughts
One of the best things about creating videos for social media is that there are so many platforms to share them with and ways to reuse them. Likewise, you can create a clip from a video and use it on Instagram. However, social media is up to you if you choose to spread this content and take advantage of it!
And hope you can see by now that figuring out branded video content themes and video content ideas and then shooting those videos with a good video size guide doesn't have to be complicated. So the most important piece of advice here is to go out and do it. Make your first decision about video content ideas and make it happen.
Additionally, RecurPost helps you post video content trends on various platforms & give you the option to upload in bulk with social media bulk scheduling with the proper data analysis of your video content to improve and maximize its reach. RecurPost is one of the best free Hootsuite Alternatives and everypost alternatives, which can help you connect with your audience faster.
Sign up to RecurPost for a 14-day free trial and see RecurPost pricing for their plans and services.
We hope you found this article helpful! Still, if you have any tips & tricks which you use for your video content that we didn't mention here, Feel free to share them in the comment section below.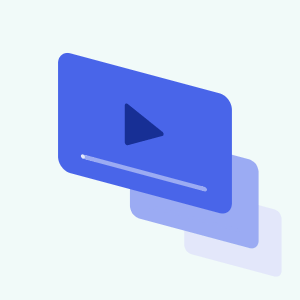 Want to Increase Conversion Rate using Video Content?
Share your Timeless Video Content with your Target Audience with RecurPost's Evergreen Content Marketing.
Frequently Asked Questions
1) What makes video content captivating?
Perhaps a captivating storyline, beautiful graphics, or something else piques your audience's interest. So, the two most important factors for creating engaging videos are relevance and interest. Without the other, your marketing video will fall flat. Tell stories that add value to viewers, so they want to learn more about your brand.
2) Is video content a business asset? 
Because video content can clearly communicate a story, it is an essential asset. This kind of marketing is effective because it enables companies to emote and address the fundamental reasons behind promoting goods and services.
3) How to make good video content?
In recent years, videos have become a common format for video content. Videos can be used to virtually market your product, inform your audience, boost brand engagement, and maintain your social media updates. Being a good storyteller, making sure that your video is mobile-friendly regardless of the platform, working on an intriguing title and thumbnail, etc., are some techniques you can use to produce quality video content.
4) What is the purpose of video content?
To educate potential customers about a product, video content is helpful. In fact, research shows that 94% of marketers agree that using video content has improved consumers' understanding of a given good or service.
5) Why is video content good for social media?
It's important to capture the audience's interest, but keeping them riveted is even more crucial. And in order to accomplish this, you must create compelling content that will compel visitors to stay. Your video needs to be fantastic-looking, sounding, and feeling, but it also needs to tell a gripping story with humor, relevance, and value.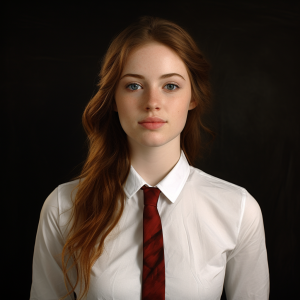 Debbie Moran is a Digital marketing strategist with 5+ years of experience producing advertising for brands and helping leaders showcase their brand to the correct audience. She has been a part of RecurPost since 2019 and handles all the activities required to grow our brand's online presence.