Even today, social media continues to thrive as a major touchpoint between a business and its customers. There have been multiple giant players in the market, and TikTok has undoubtedly been reigning for quite some time now. But, it has faced intense competition from Instagram reels. Instagram reels emerged and took the viewership of TikTok by storm. You might think, what are reels and how are they different or better than TikTok? This blog will unfold every aspect of creating Instagram reels and how to use Instagram reels for business.
Before we get started, you should know that having a social media scheduler, which allows you to schedule Instagram posts in your court will make a huge difference in how successfully you implement your Instagram reels strategy.
Here is Your Guide on How to Use Instagram Reels For Business:
What are Instagram Reels?
Instagram reels can be explained as a feature offered by Instagram that is similar to other options given by social media platforms to create short videos that would entice viewers.
You will have the ability to edit and combine video clips to create interesting videos with a mix of uploaded content, audio, filters, editing tools, and text. There was a quirky addition to Instagram reels called "Remix this reel" that would allow users to shoot their video next to another user's video. This made reels even more popular.
Instagram stories are meant to disappear within 24 hours but reels won't. There is also an algorithm involved that will create an appeal to the users.
There is a trending reels section from where users can easily view all the videos that are gaining popularity. This can boost engagement because users would be able to access and explore videos easily. The followers will grow for you organically and improve your brand's ranking.
We will further assess how to use Instagram reels for business.
How to Make Instagram Reels For Business?
Creating Instagram business reels can be fun and if you do it right, you can benefit handsomely from it. The engagement that Instagram reels can generate is very rewarding. If you are wondering how you can create a reel for your business, here are the steps that you can follow:
1. Go to The Reels Mode
In order to enter the "Reels" mode from your Instagram stories, you will have to go to your Instagram profile, click on the plus sign, and pick reels.
2. Pick Your Settings
Once you click on reels, you will enter the window where you will be able to create one. You will see options for adding special effects, audio, speed, length, timer, and touch-ups.
Music: you can add an audio track from the app's library or music used by other users in their reels.
Length: Pick from 15 or 30 seconds.
Speed: Ability to slow down or speed up your video.
Effects: You will have the option of using filters that you have created before or adding stickers or other filters.
Touch up: You can create a smooth skin look.
Timer: You can set a timer for hands-free video recording.
Once you click on the Record button, you will see a countdown up to 3, before you start recording.
3. Record Your Reel, Preview, And Edit
When you press and hold to record, you will see a progress bar at the top of your screen which will help you adhere to the time limit.
After you are done recording, you can click on the Preview button in the bottom-right corner of your screen.
You should know that reels will let you attach all the clips together, be it new ones or pre-recording clips that you can upload from your gallery.
After hitting the Preview button, you will get more editing options.
Audio controls: you can adjust camera audio and add music.
Voiceover: record your audio over the video and attach it directly.
Aesthetics: you can add GIFs, emojis, labels, stickers, countdowns, etc.
Pen: If you want to make lines, arrows, scribbles, or write something, you can with the pen that is available
Text: overlay text can be added in different colors
Alignment: if you want to ensure smooth transitions for certain moments, you can align objects from the previous clip before you record the next one.
4. Publish The Reel
After you are done recording all your clips and editing them, you can click on the "share to" button on the bottom right after which you will be directed to the publishing screen. When you enter here, you will have the option of adding a cover, caption, and hashtags, and then publishing the reel. You can also schedule Instagram posts in advance for ensuring prompt publishing of your reels.
11 Tips On How To Use Instagram Reels For Business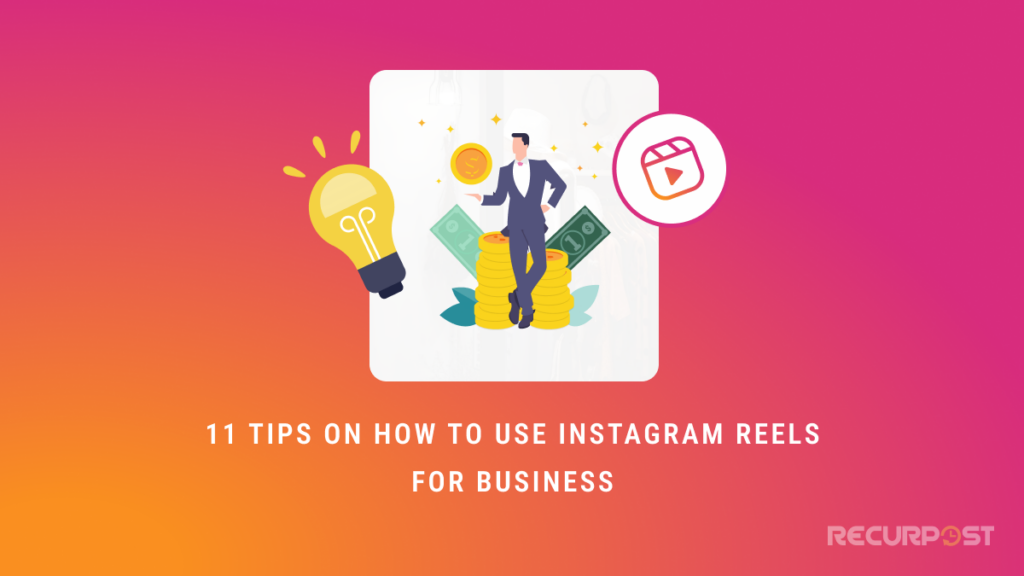 We just saw how you can create an Instagram reel. But do you know how to use reels for business? Learning this will help you strike a meaningful connection with your audience.
Let us jump to 11 tips on how to use Instagram reels for business.
1. Keep a Check on Instagram Reels Trends
Perhaps one of the easiest and most crucial tips to ace your Instagram reels that you can follow.
We recommend you spend about 15 minutes on the platform just to stream reels. You will start to notice repeating themes in the content. There will be audio clips that will pop up time and again with different versions by different users.
Hop onto these trends whenever you can because when you immerse your brand in an existing trend, your audience will receive a sense of understanding from your end and they will feel that you get their values, aesthetics, and sense of humor.
2. Share BTS Content
The best recipe for the success of your business reels? Let your audience in!
Insider content is one of the most loved by audiences because it makes them feel like they really know your business. You can come across as an authentic and relatable business if you create "Behind the scenes" videos.
A very good example of this would be how the leading fashion brand Dior showcases its products along with reels that show how the product came to life. The entire sketching and designing process is compressed and portrayed in a short clip to give a delightful insight to the viewers.
3. Have a Strong Start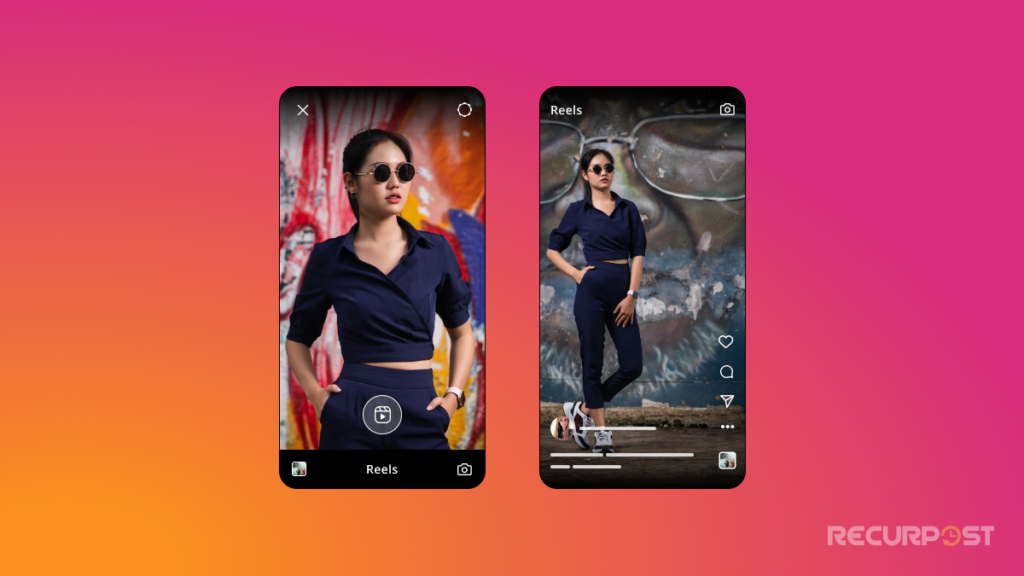 You need a banging start for your reels because you will want your users to stop and pay attention to your Instagram content ideas when they scroll through reels, and you will want your followers to pause while scrolling through their feed and have just about enough interest to click and watch the rest of the video.
Hence, having a powerful start is very essential. The best way to do this would be to use prominent text that easily grabs user attention.
4. Convey a Story
The art of storytelling has been central to the concept of inbound marketing, and this stands no different for Instagram reels.
If you want to capture your user's interest and build a genuine connection, you should try telling a brand, personal connection, or a customer story. Stories greatly impact how users perceive your business and can be instrumental in building trust.
5. Try to Share Useful Information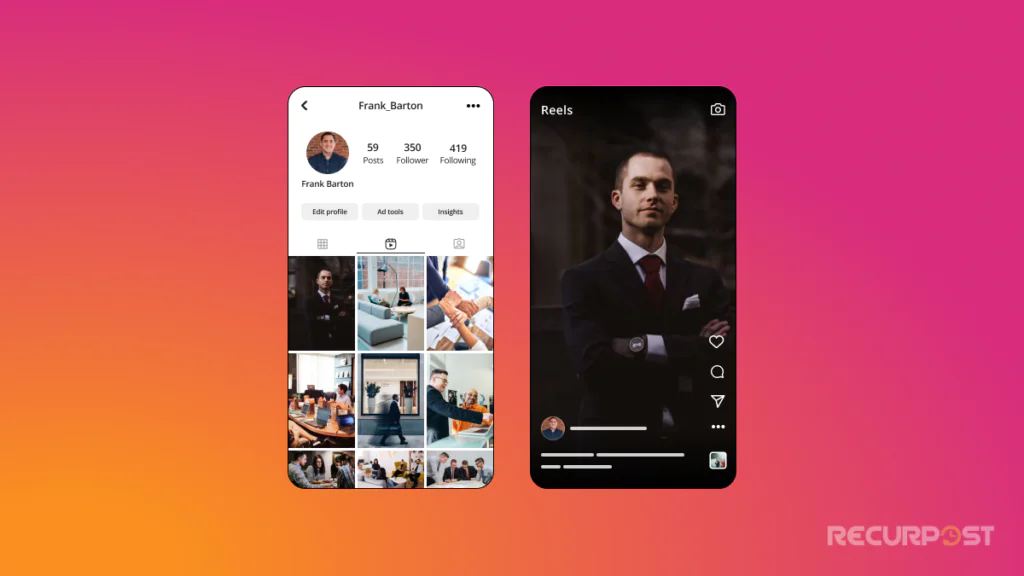 Sure, entertaining or funny is great, but offering value through solutions or information your audience might need is incomparable. It is a tip you must note when you learn how to use Instagram reels for business, Informational reels are a great strategy for businesses. You can share how-to or DIY content or some general piece of information that your audience might like. These posts can be scheduled with a social media scheduler. There are many good ones in the market but if you are specifically looking for free Hootsuite Alternatives, you can pick RecurPost.
6. Try to Have CTAs And Backstory in Your Captions
You won't really have a chance to put it all in there via overlay text. So, captions come to your rescue.
You can use your caption space to convey additional information that you might have missed out in the reel. More context can be delivered via your captions. Writing your captions properly will help you get discovered by the right audience because Instagram's algorithm picks it up. And also, captions are about the perfect space to add a CTA that will lead users to take a specific action or point them towards a special deal.
7. Collaborate With Influencers For More Exposure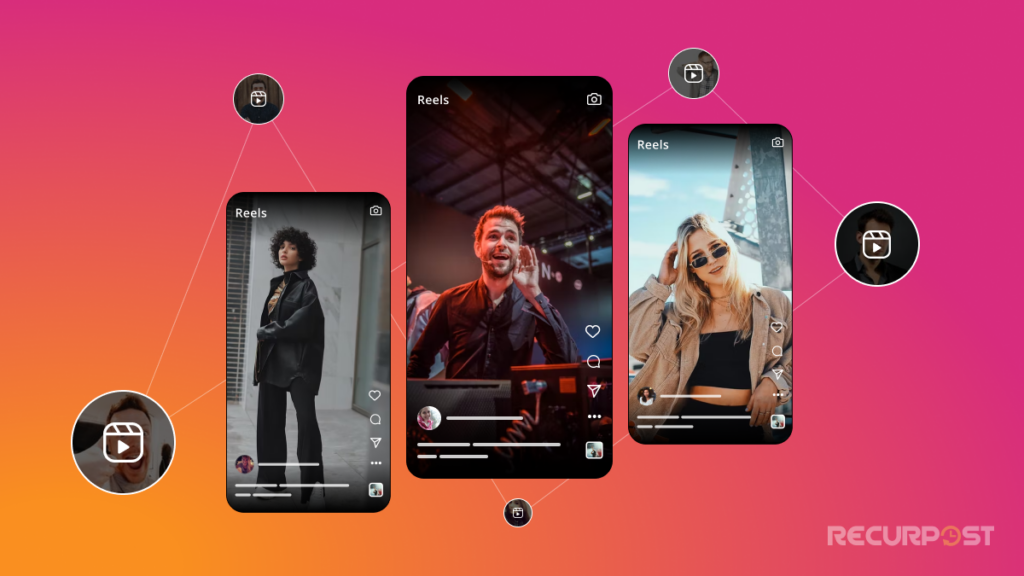 When you learn how to use Instagram reels for business, you should know that influencers hold great power on the platform. Promotions carried out by them will boost awareness of your products. You can always pick relevant influencers and ask them to create and share content for you. They can perform a quick review or mention how your product makes a significant difference. Your authenticity will become solid through such promotions.
8. Announce Exciting Deals or Offers
You can use Instagram reels video to create posts about limited sale offers or deals on your custom products. For people who usually watch videos without sound, you can duplicate with text using a mp4 to text converter. Another way is to partner with other small companies and offer some product or service deals. When you make joint efforts of this kind, your audience will find it easier to trust you and make a purchase. You can pick any of the coschedule alternatives from the market to schedule your Instagram posts.
9. Inform About Upcoming Events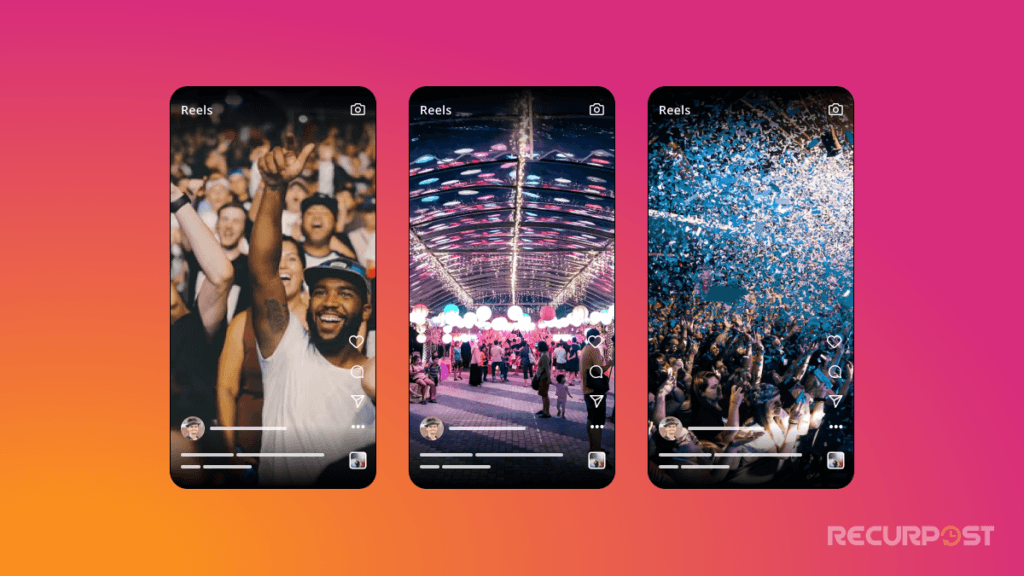 You can get creative with your Instagram reels and try building awareness about any upcoming workshops, training modules, or other events. Also, you can spur interest and bring in new followers by giving insights into new product launches.
10. Answer Commonly Asked Questions
If you are a service-based company, you can create how-to guides in the form of videos that address the target customer's concerns. Customers can also have some questions that come up repeatedly or are asked by the majority. You can start answering those in your reels by demonstrating the solution. This can be a great way to address customer concerns in the masses and engage them.
11. Showcase New Products or Additions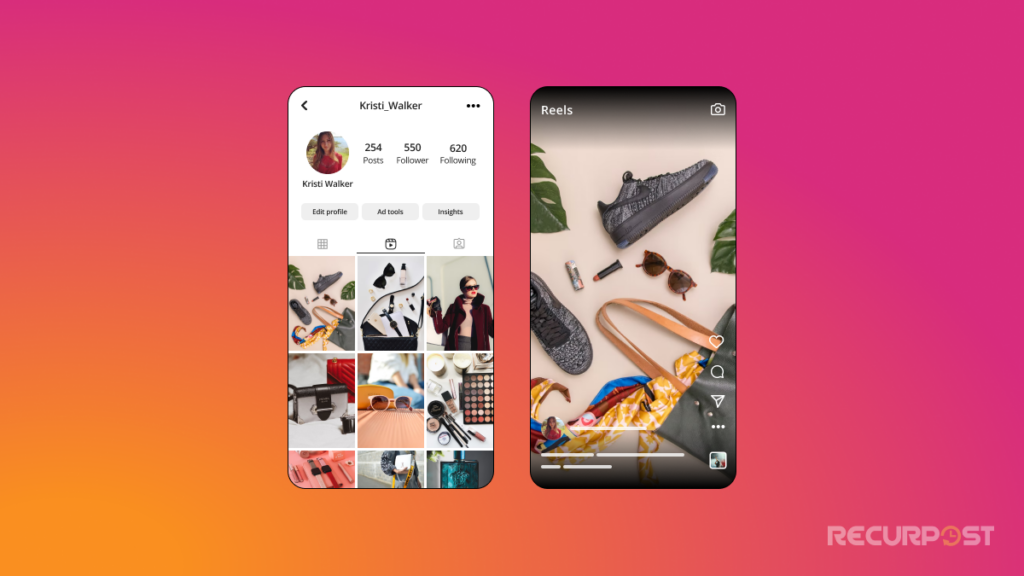 If you have any new product or service in the pipeline, you can promote it with nicely crafted captions. It can be any product, be it clothing, hardware, kitchenware, or anything else. You can either demonstrate the product's functioning or show its benefits. A mix of photos and video clips can be used to give detailed insights into your products and services.
Read More: Why is Google Rejecting your Google Business Profile posts?
How To Add Music To An Instagram Reel?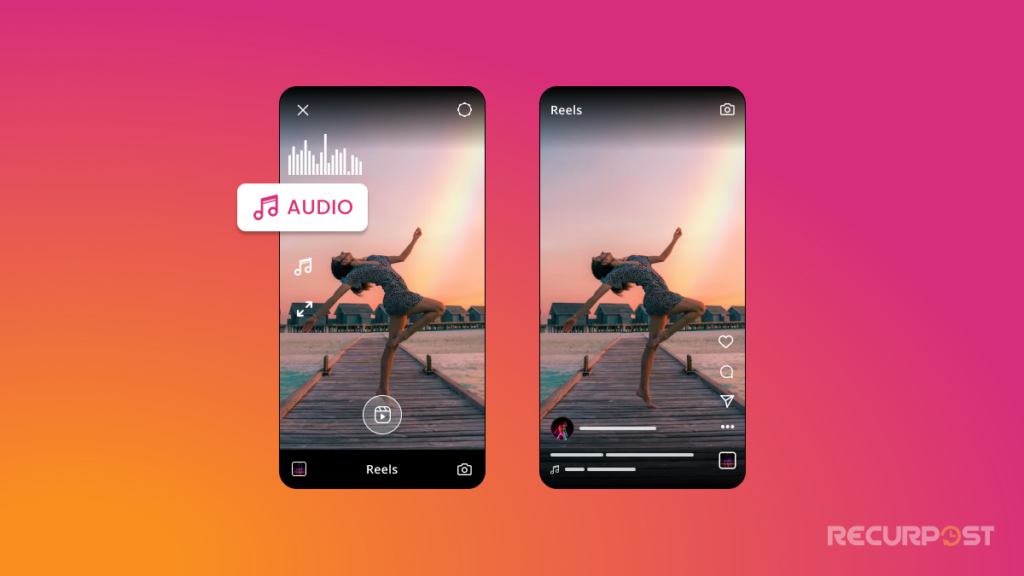 If you have been looking for ways to have an Instagram business account reel music or how to add music to your reels for business, we will guide you. Adding some audio to your reels can add up an element of fun to your content. You can follow these steps:
Open the Instagram app and your account, and click on the "+" icon from the top right corner.
Select the option that says "Reels"
On the left of your screen, you will see an option with the audio icon to pick a song to use in your content. Users can also record a reel first and add audio using the music tab.
You can browse through all the audio tracks in the list to find the song that you like. You can also use the search bar to find particular tracks or select "See more" to find new audio. You can also preview the songs before you use them by clicking on the play icon. Instagram offers a great variety of songs, but if you don't find the perfect fit for your brand, royalty-free music libraries are always a good alternative.
Once you pick your desired track, you can decide which part of the song you want to choose. There will be a slider that will appear at the bottom of your screen, it will allow you to pick a section of the track that appeals to you the most.
How to Add an Effect to an Instagram Reel?
Have you thought about how you can make reels for small businesses more interesting and aesthetic? You can do so by adding effects to your reels. This is an easy process. You can either save effects from reels that you have come across while surfing through the app or you can add them from the effects library once you record your own reel. Once your reel is recorded, you must go to the effects icon and pick from all the available presets. You can also search for filters with keywords from the search bar in the library.
How to Save Reels as Drafts?
Created a reel but are unsure if you want to post it right away? Not a problem. You can save it as a draft and post it later whenever you are sure of it. To do this, simply create your reel and finalize all the editing options. Click on "Next," and you will see a final reel preview. Click on "Next" and select the "Save draft" option. Your reel will then be saved in the drafts section, accessed from your profile. From there, you can edit the reel whenever you want.
How you can maintain a social presence on other platforms with RecurPost?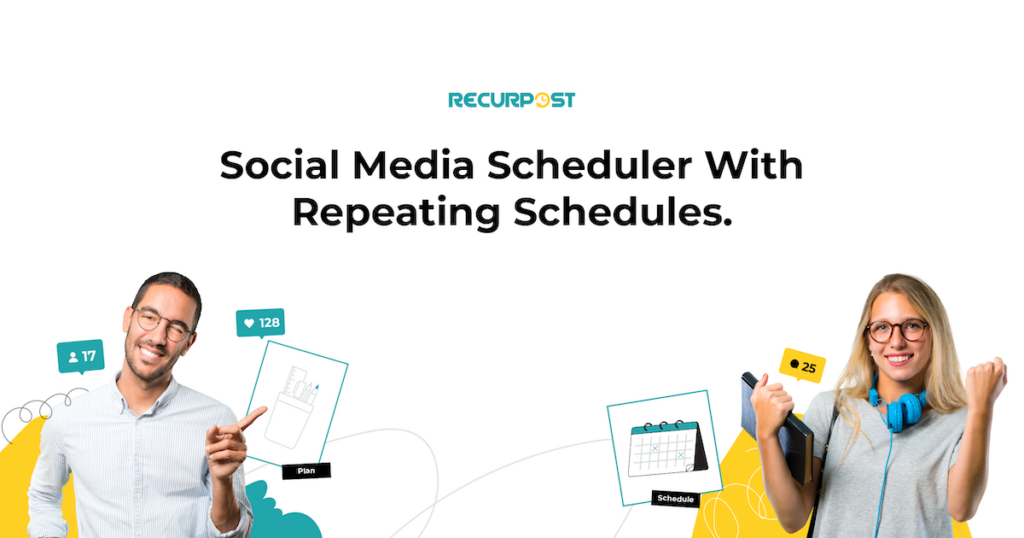 Brand building is an efficient way to grow your business online. Posting regularly on social media is the quickest way to do it. RecurPost is a great social media tool that allows you to create, schedule, and analyze the outcomes in a few easy steps.
Using RecurPost, it is possible to schedule Facebook posts on personal profiles, pages, and groups. As reels and stories are considered more engaging nowadays, RecurPost allows you to schedule Instagram posts on your personal and business profiles.
With Recurpost, you can schedule tweets with variations at the best time. It allows you to schedule LinkedIn posts on your personal and business pages to create brand awareness on the professional network.
For marketers who rely heavily on visuals, RecurPost is an excellent Pinterest scheduler. You can schedule Google Business Profile posts with a call to action using RecurPost. It helps you to boost engagement with your local audience.
Conclusion
Instagram reels are a reliable Influencer marketing tool that will help you reach the maximum users on the platform because of their versatility. That is why you must educate yourself on how to use Instagram reels for business. We have mentioned all the helpful tips in this blog, and you can explore more to advance further; you must also know how to increase Pinterest Traffic organically.
Also, scheduling your Instagram reels with a social media management tool like RecurPost can advance your efforts and increase your chances of success. It has diverse scheduling and content management abilities to help you create the most perfect feed on your Instagram profile with the unique social media bulk scheduling feature.
Check out RecurPost pricing today, which comes along with a sweet 14-day free trial.
This was your handbook for making it big with Instagram reels for business! Let us know what you think of the tips mentioned above and feel free to drop in more suggestions in the commnent section below!
Frequently Asked Questions
1. Can business accounts use Instagram reels?
Yes, Business accounts can use Instagram reels to create videos and market their brand. However, they cannot use popular music from artists because of copyright issues.
2. Why are Instagram reels important for business?
Instagram reels are important for a business because they are highly instrumental in creating brand awareness. Your content will have a chance to be seen on the Explore page and a never-ending feed of reels.
3. How do I get audio on my reels business account?
If you want to add audio to your reel in your business account, you will simply have to click on the audio icon that will be on the left of your screen once you are done recording your reel. When you click on that, an entire list of all the music that Instagram has will open up and you can pick yours.
4. How do Instagram reels make money?
If you want to make money directly from Instagram, you can participate in the Instagram Play Bonus program. There are certain rules and regulations by which your reel will have to abide for being eligible for this program.
5. How do you avoid copyright on Instagram reels?
You can create Instagram reels that are 15 seconds long if you want to avoid copyright issues. It is short, but there is a built-in music feature that will make sure that your reel does not get removed.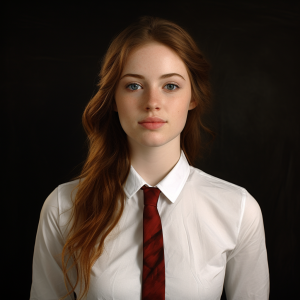 Debbie Moran is a Digital marketing strategist with 5+ years of experience producing advertising for brands and helping leaders showcase their brand to the correct audience. She has been a part of RecurPost since 2019 and handles all the activities required to grow our brand's online presence.