And the countdown begins!
Merriest festival of the year is almost here. Christmas and New year 2020 is just around the corner and your audience cannot wait to see your social media posts and campaigns.
If you haven't thought of the campaign yet, don't worry we have not come empty-handed this Christmas.
Festival season is the greatest opportunity for marketers to be creative with their social media campaigns and attract the audience towards their products and services.
Christmas and New year bring a great opportunity to reconnect with your audience on a personal note by creating engaging and thought-provocative social media posts.
I know it is a tough job for social media marketers.
Don't worry about engagement if your idea is out of the box & posted at the right time using social media scheduler; the audience will tend to fall for your product or service.
During Christmas, everyone is shopping, providing a golden opportunity for marketers to compete for eyeballs online.
What is a social media campaign?
If you are new to the world of digital marketing, then there are chances that you may not be aware of what a social media campaign is.
A social media campaign executes all the ideas you have planned. It helps to promote your products and services.
Campaigns differ from everyday social media as much effort is put into creating a quirky and engaging advertisement idea.
Why do you need to plan a social media campaign for Christmas and New Year?
Here's Neil Patel stating some reasons which will motivate you to design a strategy for your social media campaigns prior to Christmas.
Well, it's not just Neil who believes that it is a golden-time for marketers. Even we have our own reasons to believe this.
1. Shoppers do pre-shopping during Christmas
Contrary to popular belief, people don't shop a day or two prior to Christmas or New Year.
Instead, they plan their shopping by creating wishlists, browsing through social media posts and websites, much before Christmas day.
Many people are, in fact, done with their shopping by mid-December. The right time for you to start your campaign is the first week of December.
2. People are online all the time
Previously people use to visit the shops around their street corners and then physically select the product(s) which matched their expectations of price, quality, and value.
But now the situation has changed, people are window-shopping online sitting at their homes on Instagram. This is the reason why a business should have a strong online presence.
Having a great festive strategy helps you to pull-in these potential customers and drive your Christmas sales by coming up with offers and advertising them through your social media posts.
3.Influence of influencers
Influencer marketing becomes a powerful medium for promotion during Christmas and New Year. The influencers are relatively more active during the times around Christmas.
Your brand can benefit from this buzz and partner with influencers for an exponential reach to newer audiences.
Social media campaigns adopted by Big Brands
Here are some iconic campaigns created by leading brands for Christmas and New Year.
Coca-cola
The name itself tells a lot about what product it is dealing with.
They came up with a very beautiful video message that touched everyone's heart.
The message was to look beyond the gift, where it inspired people to do small things for people around them which will serve as a kind gesture of humanity.
The message they delivered was 'Make someone happy'.
The campaign attracted an amazing response from the followers of the brand and lead to outstanding reach on social media.
Marks and spencer
The campaign which they ran was quite successful, it depicted two fairies gifting people hope and happiness.
The fairies made the people's wishes come true. #followthefairies was the hashtag used by them.
This campaign ignited a sense of hope in the audience – they were overwhelmed and responded well to the campaign on Social Media.
Starbucks
The well-known coffee brand had updated their cover photo with a new set of winter cups which people will receive when they purchase a coffee.
This cool strategy helped Starbucks improve its organic reach as people who bought coffee with these cups couldn't stop themselves from talking about it on social media.
Amazon
They know very well that Christmas and New year is all about giving gifts to people. Going by this tradition, they came across an idea of updating their cover page where the products are gift wrapped.
This campaign helped people to recall that they are still left to buy gifts for Christmas and it would lead them to subconsciously visit Amazon to shortlist and place orders for the required gifts.
Social Media campaign guide for Christmas and New year
1.Update profile and cover page
The first thing you need to do is update your profile which resonates with the Christmas Feel so that the audience can come to know that the festival is about to arrive and they can start their shopping.
The cover page will impact the audience positively. The picture could be a Santa throwing snow or he is giving away gifts (that could be your product). This will encourage people to buy your product.
2. Host a festive contest
Firstly tell the audience what gift they will receive. Because of that, they will be motivated to participate in the contest. Make sure the goodies should be able to attract and fascinate people. Give the instructions about the contest and the rules they need to follow.
To ensure that no problem comes in the future, all the terms and conditions should be clearly instructed. Pick the contest winners and then make the announcement on social media informing who the winners are. After the declaration, the gifts can be sent to the winners.
3. Share personal experiences
People love it when they hear the story of someone.
You can ask people to share their experiences which will emotionally connect people to your brand. Your experience could be funny or emotional it's all up to you.
You can re-share their experiences to show that you really care about your audience. A buzz will be created, and people will like to engage with your brand.
4. Make a unique hashtag and share facts related to the festival
Use or design a unique hashtag that links your brand with the festival. The hashtag should be such that people start using it. You can also run a campaign to share unknown facts about the festival and ask the audience to share some facts. Use the trendiest hashtags for Halloween marketing campaigns to promote it worldwide.
5. Show off the gifts (your products)
You can show off your products to the audience depicting that these could be the gifts they could gift others. The products should be shown in a Christmas-sy theme that should make people realize that Christmas is coming soon and they must be ready for it.
6. Christmas and New Year offer
Though this is the most common idea used, it still generated outstanding results every time. Each and everyone would want to shop if offers were available to them. People get attracted to discounts and buy even if it's not required. You can provide offers such as 20% – 50% discount, cashback of Rs 500 On purchase of Rs 5000. Make sure you select the offer that works well for your industry.
7. Do charity
Doing charity will build an emotional connection between you and the audience. It will not help the needy but also encourages people to connect with your brand. People will be motivated to make a purchase with your brand because of the emotional connection they are sharing with you.
Get Going and make your social media campaign!
You can modify and utilize these social media campaigns for your product's branding while scheduling your posts with the social media bulk scheduling feature. It's up to you what kind of strategy you want to form for your social media; you can make use of some tips from this blog while you do that.
RecurPost helps you create content and schedule posts in advance on multiple platforms. RecurPost allows you to schedule Facebook posts on your profiles, groups, and pages.
To share your business success stories through reels and short stories, you can schedule Instagram posts on personal and business profiles. You can schedule tweets on your Twitter account with a set of variations for repurposing the same content multiple times.
RecurPost allows you to schedule LinkedIn posts on your personal and business pages to connect with business professionals in your industry.
To brand your products and services, you can schedule pins using RecurPost as a Pinterest scheduler. To target your local audience, you can schedule Google Business Profile posts with a call to action using RecurPost.
There are popular tools like Hootsuite & Socialreport alternatives in the market. If you compare the features of both tools, you will find RecurPost amongst the best free Hootsuite Alternatives.
Don't wait too much, go and start working on your Christmas social media campaign.
Worried about Christmas and New Year Campaign?
Here are some amazing ideas that will guide you to design your social media campaign.#ChristmasIsComing #socialmediacampaign #campaign #NewYear2020 #ChristmasDay #SantaClaus #NewYearsResolution #socialmediamarketing #marketing pic.twitter.com/9uCwtdfaUB

— RecurPost (@recurpost) December 9, 2019
Make this Christmas and New Year a happy one for you and your audience by using this ultimate social media guide.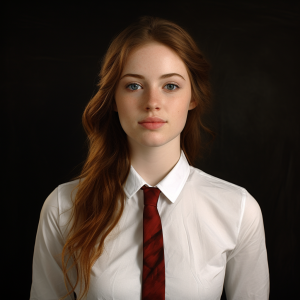 Debbie Moran is a Digital marketing strategist with 5+ years of experience producing advertising for brands and helping leaders showcase their brand to the correct audience. She has been a part of RecurPost since 2019 and handles all the activities required to grow our brand's online presence.