Are you looking to kill it with your marketing on Twitter this year? A lot of brands end up spending a substantial amount of time and effort on Twitter but still fail to get the desired results. They do work hard on their Twitter profiles but somehow they fail to engage their followers. If this sounds like you, do not worry! If you want to learn how to use Twitter for business and get more traffic as well as engagement this year-round, we will help you!
This blog talks about the tips and strategies that you can use to create a powerful impact on Twitter as a brand. Also, know that using a social media scheduler to schedule tweets will always take you a long way toward your success as a marketer. It will automate your routine tasks and free stuff up for you to focus on other tasks.
Your Guide on How to Use Twitter For Business:
How Twitter is Good For Your Brand?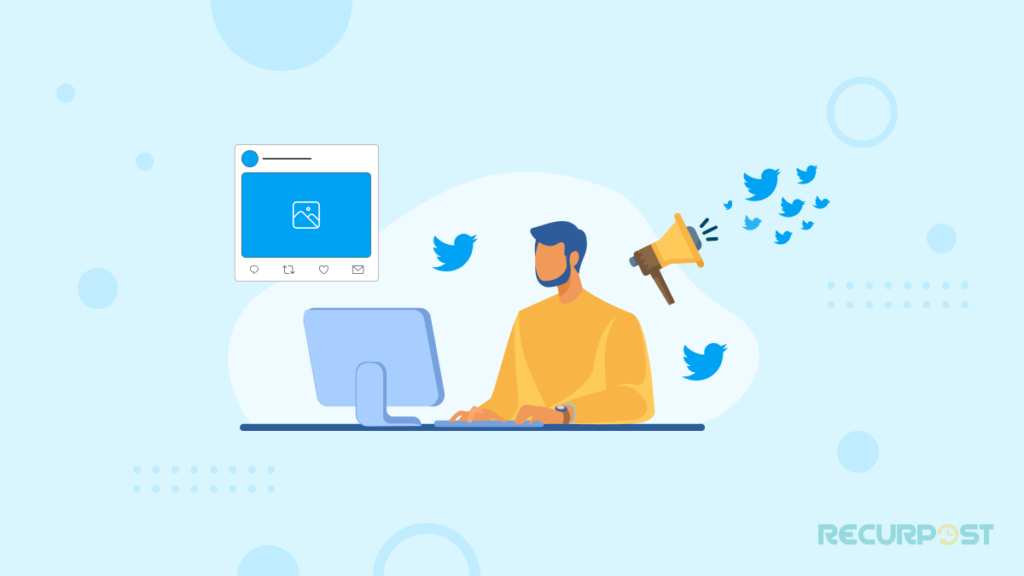 We can safely say that anything is possible on Twitter. It is a land of extreme possibilities if you will.
Brands will have the power to reach out to any possible user if they manage to send the right message, at the right time, and in the right manner. This is because everything on Twitter is very public. Also, with a potent digital marketing strategy as well as inbound marketing, any brand will be able to boost its brand awareness, increase conversions, and build an engaged community on the platform.
Twitter for business is very powerful because it has a user base that goes over 320 million on a monthly basis. It is indeed one of the most happening social media platforms for brands to be on.
It is also a common platform for your users, fans, and clients to engage and talk about your brand in the public sphere. Therefore, a good Twitter presence is a great opportunity for your brand to build powerful relationships with your audience. You can further learn how to use Twitter for business to be successful in your pursuit.
How to Set Up a Twitter Business Profile?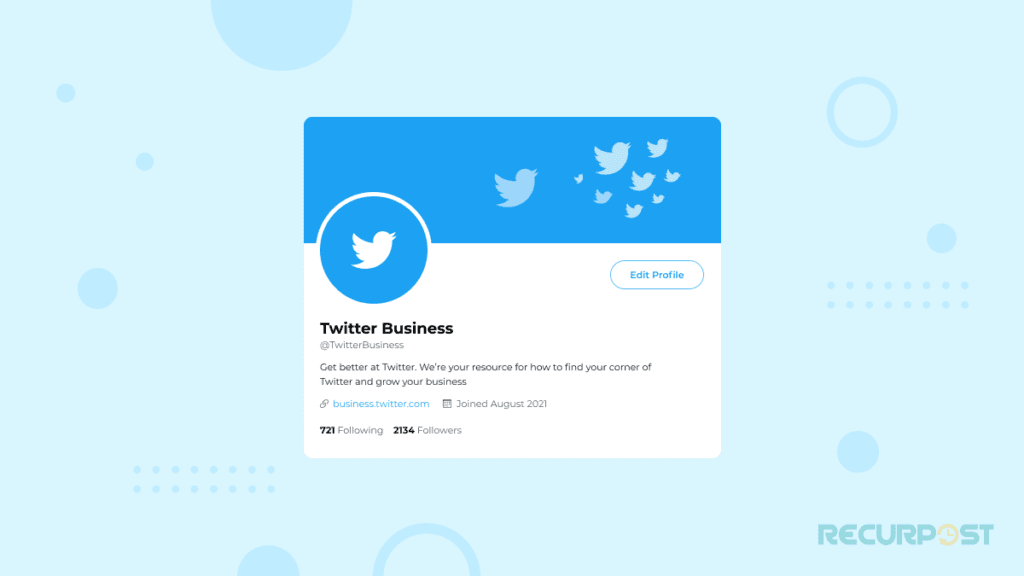 If you are looking to learn about how can Twitter be used for business, you need to first start by learning how to set up your business profile on Twitter. Let's jump right into the steps that you need to follow:
1. Start by Signing up on Twitter
To do this, you will have to go to Twitter.com and select "sign-up". Then add these details:
Name of your business
Your phone number or email ID
Date of birth (not publicly visible on your profile)
After you select "Next," you will get some options from Twitter to customize your experience with the help of personalized ads. This kind of personalization will be convenient for seeing what other businesses in the same industry are doing for their Ads.
Then, if you tap on "Next" again, you can update your information in case you need to. Next, simply click on "Sign-up," and Twitter will want you to verify your email address or phone.
You can then edit the phone or email entered by you or click on "OK" to finish the verification process. Type in the verification code received by you and then choose "Next."
You will then have to set up a password that will be a minimum of 6 characters.
Pick an appropriate profile picture for your account. The best one would be your business logo here.
Next, add a description for your business that will stay under a character limit of 160.
You can now add in your topics of interest that will help generate a feed for you with relevant topics. Twitter will also show you some top profiles to follow based on your interests.
Choose "allow notifications" to receive notifications whenever someone follows your business, retweets your content, sends you a DM, or when any relevant news is posted. You are now officially signed up for Twitter!
2. Update the Twitter Business Profile Created by You
Now you might want to add things like a cover photo and your website link to your Twitter profile. To do this, go to your profile by clicking on your profile photo from the left menu bar.
Next, pick "Edit Profile" to update your information.
Now you will be able to update your cover photos and profile, add your website link, update your bio, edit your birthday, make a change to your name, and add your location.
Ensure that you scroll through this window and we suggest that you add your website link so that your followers have a chance to learn more about your business. You can then select "Save" once you are done.
3. Commence Tweeting
Now that you have everything set up like your photos, information, and relevant interests, it is time to get running with your tweets.
For that, you can choose "Tweet now" from your profile to begin the process.
You should know that to make your tweeting process easier and increase your success rate after setting up your Twitter profile, you can schedule tweets with the help of a third-party tool. Let us further learn about how to automate tweets and use Twitter for business to promote your brand.
Twitter for Business: 17 Powerful Tips to Promote Brands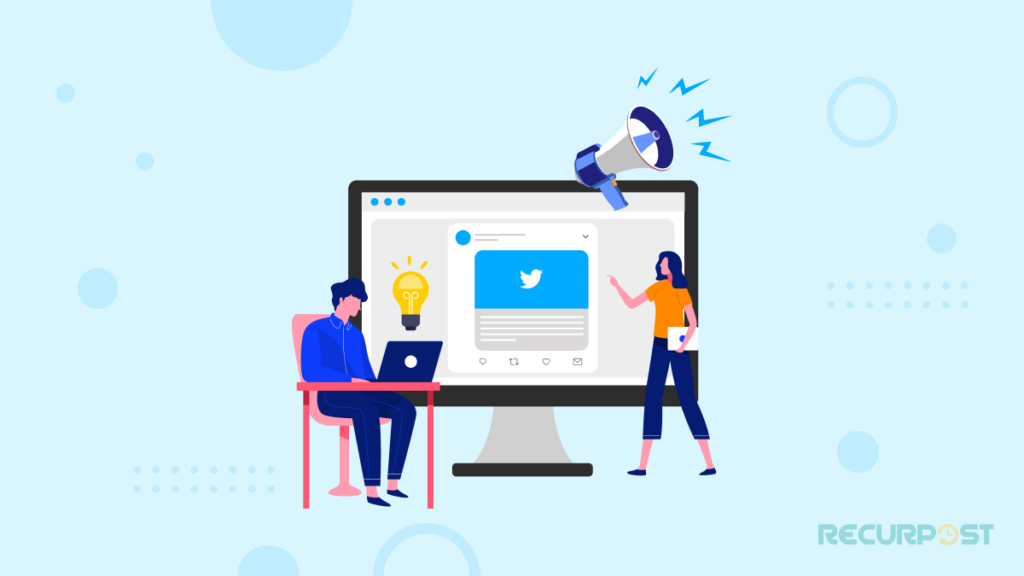 Using Twitter for business is a wildly popular practice today. If you think about it, over 300 million people use the platform actively every single month. This simply means that your business HAS to utilize this platform for marketing because it has become a standard in the industry.
You might wonder how to use Twitter for business marketing in this case. We will help you through the thought process with these 17 powerful tips.
1. Make Use of Twitter Cards on Your Website
If you want to make your tweets stand out, Twitter cards are something you can use because they are absolutely great.
These cards would display visual content from a link instead of plain text whenever they appear on Twitter feeds.
You could be making a huge mistake by not using Twitter cards on your website because more visual content will always lead to more engagement. Most marketers would agree with this.
Here are the 5 types of Twitter cards that you can use:
Cards markup
Summary with large image
App card
Summary card
Player card
2. Develop Your Twitter Following
A guaranteed way to boost your business would be to develop an engaged and well-targeted Twitter following.
There are of course a lot of ways to grow your following. But one simple method would be to remain active on the platform.
If you think of how to tweet effectively for business while you attempt to stay active on the platform, you can think of taking these steps:
You can automate your tweets (make use of free hootsuite alternatives for this)
Develop a posting schedule and remain consistent with it
Take out time to respond to other tweets regularly
3. Spot And Engage With The Right Influencers
Influencers are extremely crucial for an unbeatable Twitter marketing strategy.
This is because when you connect with popular influencers, you will increase your chances to get more Twitter followers, engagement, and website traffic.
Influencers are capable of doing all this for your brand because they already have a huge presence on the platform. You will have direct access to their followers.
You can either interact naturally with an influencer's content or pay them to market your business. Regular interaction with their accounts will put your brand on the map quickly.
4. Make Use of Attention-Grabbing Headlines
Whenever we go through our Twitter feed, we are bound to come across a sea of tweets.
Picking one to click on is tough.
But if one notices, we are most likely to go through the tweets that have compelling headlines.
You need to be smart and use words that will grab user attention immediately in your headlines. If you hit the right audience sentiment with your headline, you will most likely get a click-through.
5. Pin Tweets
With Twitter, you will have the ability to pin one tweet at the top of your timeline.
Whenever someone looks at a profile, they will see that pinned tweet first.
With the help of pins, you will be able to curate a viewer's first impression of your Twitter profile.
Pinning is a good way to draw attention to things that matter more.
You can set up a pinned tweet by simply clicking on the three dots under a tweet and clicking on the "Pin to your profile page" option.
6. Build UTM Tracking
If you want to get more information about user engagement, you can adopt UTM tracking because it is very helpful for this.
With UTM tracking, extra information can be added to the links shared by you so that you can track how users are engaging with them.
To get started with this technique, you will have to create unique URLs for every link that you post on social media.
With UTM tracking, individual URLs can be created for every link so that you can add information about whether a particular link is from organic or paid traffic.
7. Make Use of The Custom Audiences Feature
This feature will put your Twitter Ads right in front of your most targeted viewers.
All your website visitors and everyone from your email list are set up to be potential customers.
When you target them with Twitter ads, they will come to a step closer to conversion. You can make use of Twitter's custom audiences feature to target these fans whenever you have something to promote.
8. Tweet Consistently And Regularly
If you keep the time span between two of your tweets short, your follower growth can multiply by 2 times.
This simply means that the frequency of posting is an important part of your Twitter strategy. Also, take care that you don't go overboard with tweeting. About 10-40 tweets per day is a sweet spot to hit.
You can also use a social media scheduler for making your tweeting consistent and go for socialreport alternatives if you are looking for them.
9. Keep Varying Your Content
Would you not start getting distracted when all you see on someone's Twitter feed is self-promotion?
Most of the users are not present on Twitter to make a purchase. They are there simply because they value good content.
As a marketer, you should find that content and provide it to them when you think of how to use Twitter for business. You can do a mix of videos, photos, infographics, and articles. Putting in a varied mix of content in your schedule tweets will boost your engagement.
To maintain audience engagement and maximize reach, it's crucial to keep varying your content on social media platforms like Twitter. By utilizing a tweet scheduler, you can efficiently plan and diversify your posts, including informative articles, engaging visuals, polls, and thought-provoking questions. This strategy ensures consistent and fresh content that captivates your followers.
10. Use Your Company Representative's Names
In case your company has representatives for the public, it is always a good idea to make use of their names in posts and show them in pictures.
When users know exactly whom they are communicating with and when they get some insights about those people, you will have a chance to build stronger connections with them. Never forget to use @ mentions and tag your influencers wherever you can.
11. Try to Use The Right Kind of Hashtags
The best business tweets will have the classification with hashtags. This will make them appear relevant to your content. When users search by hashtags, they will easily be able to find you or your tweets.
The purpose here is to use hashtags that are popular and not overuse them.
12. Keep up With The Latest News
Unlike most social media platforms, Twitter has a short format of posts, and sharing options are quick, so, it is a useful tool to do real-time marketing.
When we say real-time marketing, we mean that you can induce your brand into local, national, and global events by creating posts that are relevant. Also, initiating conversations with followers and consumers on social networks is a part of real-time marketing. Check out this blog to know how to post a tweet with mixed media and make your tweets more interesting.
13. Monitor Your Brand
When you engage in social listening, you will be able to create content that your followers will actually want. You will also be able to come up with fresh ideas that would be based on industry trends and improve customer experience by striking direct conversations with them.
You will be able to tailor your entire strategy to fit your audience's tastes and interests.
14. Track And Measure Your Results
When you have set some goals and objectives for yourself, you will be able to measure the results of your performance easily on any social media network. When you have goals, you will also know when your strategy is not working, and you can take measures to get to the right place.
For measuring these results, you can always go to Twitter analytics that you will find in the drop-down menu when you click on your profile from the top right corner of your dashboard. You can always use a Twitter scheduler like RecurPost to have detailed analytics and reports that you can use to strategize effectively. You can use social media bulk scheduling to put all your content along with the right media on an advanced schedule.
15. Use Direct Messages to Handle Critical Issues
Brands have seen direct messaging evolve through the years. This platform is major for getting by your customer's issues and handling their problems. The way you interact with them is important too.
It is smart to handle individual customer complaints and issues through DMs because you don't always want other users to see the problem and have a negative impact. Make sure you change the privacy settings so all your users can send you direct messages.
16. Host And be a Part of Twitter Chats
Another good way to keep your followers engaged or get a topic trending is to host a Twitter chat on a topic that is relevant to your brand. These chats are usually straightforward but they also require a large and active follower base to be successful.
A Twitter chat will usually take place when multiple Twitter users spur a discussion on a specific topic while using a shared hashtag.
These chats normally last for about one hour. They are a good way to show how active you are as a brand on social media to keep your followers engaged.
17. Release Live Tweets
Live tweeting is another good way to get a topic trending on Twitter. By Live tweeting, we mean that a user will tweet his reaction to an event as it happens.
This kind of tweeting happens most commonly with TV shows and televised events. So, in case you throw an event and want your attendees to live tweet about it, it is a good idea to create your own hashtags for the event and share it with your attendees.
Why Should Marketers Use Twitter For Business?
We went through how to use Twitter for business to be successful as a marketer on Twitter by verify email address. Now let us see why you should use it in the first place.
Benefits of using Twitter for Business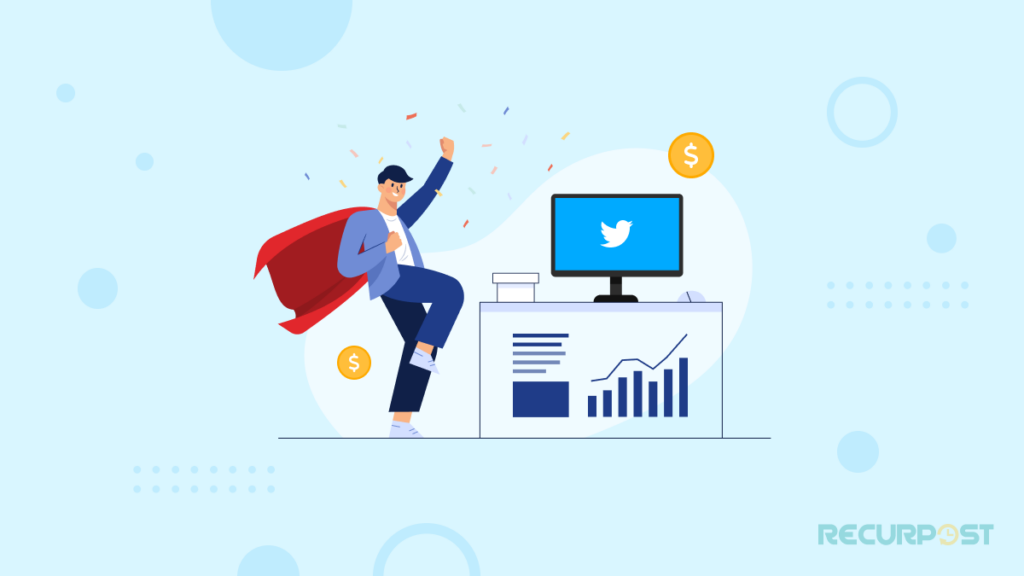 Here are the benefits of using Twitter for business:
You can gain valuable customer insights
There will be a chance to build your brand's personality and engagement
Your brand will be able to deliver customer support and collect feedback.
You will be able to build a brand community that is strong and active
How to Use Twitter for Business: 7 Best Practices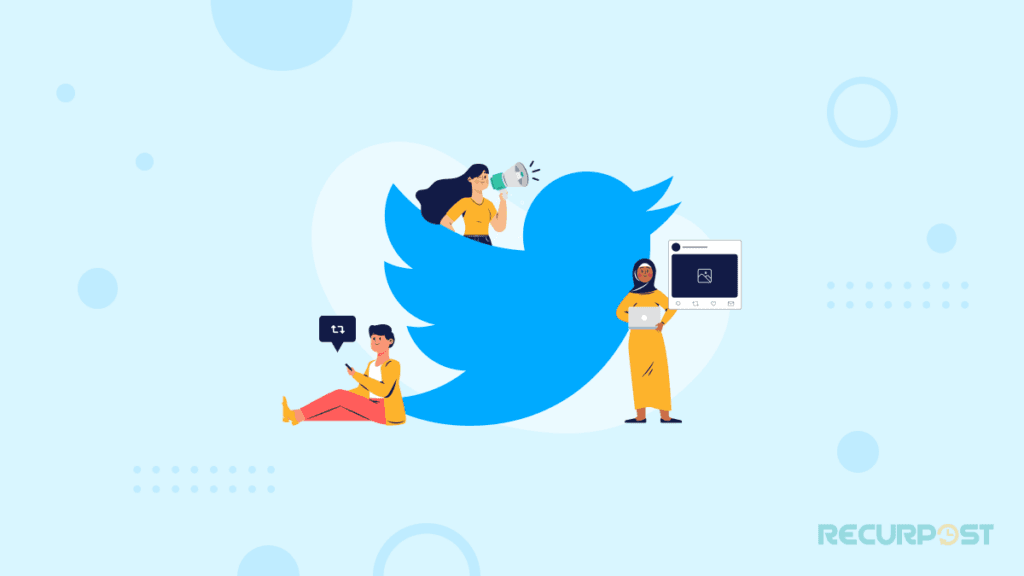 We have enlisted these best practices that you need to follow if you want to market flawlessly on Twitter when you learn how to use Twitter for b2b marketing.
1. Ask Your Customers if They Are Active on Twitter
The easiest way to know what your customers want is to ask them. In case you are an online business, you can send a survey to your entire email list. You can ask your customers about the social channels they are most active on, the kind of content they share, and the ones they follow brands on.
2. See if Your Target Audience Matches Twitter's Audience
It is a fact that the most active demographic on Twitter is millennials. So, you need to check if your target audience's demographics match with the audience that is active on Twitter.
3. Keep Track of Your Competition
Remember that every single customer of your competitor is a potential customer for you. So, in case your competitors are doing well on Twitter, you will know that's where your audience is. In case your competitors are not using the platform, you should know Twitter is not right for you.
4. Always Post Relatable Content, Not Sales-Focused
People get annoyed when they constantly come across content that is focused on selling something to them. Remember, posting on Twitter is less about promoting your product and more about giving relevant content to your customers.
5. Do Not Simply Copy And Paste Content From Your Other Channels
Always assume that your followers are everywhere. They could be following you on multiple channels. In this case, if you post the same content everywhere, it is not going to work. You will have to adapt your content for different social media platforms.
6. Post Media Directly on Twitter
Most popular social media platforms will give more priority to media that has been posted directly on the platform instead of something that has been linked out. When you post a photo or video directly on Twitter, you will increase the chances of it getting noticed by more people.
7. Always Try to Earn Followers; never Buy
It can be very tempting to buy out Twitter followers to boost metrics. But you should avoid this because this will not result in any real good for your business. Twitter followers, TikTok followers, or any other social media platform followers bought by you will never interact with your posts. And if people find out, you are going to look bad.
How RecurPost helps to build your brand presence on other than Twitter
RecurPost assist you in improving your brand engagement on multiple platforms. It allows you to schedule Instagram posts on your personal and business profiles to entertain your audience with images, stories, and reels. You can schedule Facebook posts on your profiles, business pages, and groups.
To extend your brand reach by connecting with business leaders globally, you can schedule LinkedIn posts on personal and business pages. Take advantage of Pinterest to schedule pins on your product images and services-related infographics.
RecurPost is among the few social media tools that helps you to schedule Google Business Profile posts with your chosen call to action button to promote your brand locally. You should try its features by signing-up for a free trial.
Conclusion
Knowing how to use Twitter for business is very important if your brand wants to thrive in any social media space for any type of Christmas social media posts.
This blog was your complete guide to Twitter marketing for business. Understand that every business is unique in its nature, and different strategies will work for different brands with all innovative Instagram reel ideas that will help you reach your targeted audience. You can study the above-mentioned tips and try them out to see what works for you.
We also suggest you use a social media management tool like RecurPost to schedule your tweets in advance. This will help you stay ahead of your competition significantly.
Check out the RecurPost pricing plans and the 14-day free trial that it has to offer.
We hope you can knock the ball out of the park with the help of these tips and strategies to ace your Twitter marketing. Let us know if you find them applicable and helpful in the comments section. Stay tuned for more insights ahead.
Frequently Asked Questions
1. How to use Twitter to grow your business?
If you want to grow your business using Twitter, you can follow some simple tips like posting consistently, interacting with your followers, using the right hashtags, tracking your results, using a Twitter scheduling tool, and much more.

2. Is Twitter a good place for small business?
Twitter has over 300 million monthly active users. It is an excellent platform for any business to reach and connect with users worldwide. Businesses on any scale can take advantage of Twitter.

3. Is Twitter for business free?
Yes, Twitter for business is absolutely free of cost. Any individual or business can share content here for free.

4. How many times a day should a business tweet?
It is suggested that you post a minimum of 6 tweets per day, regularly. 

5. What should your first tweet be for a business?
Your first tweet as a business should always be relevant and related. Try to keep it simple and short.

6. Is there a difference between personal and business Twitter accounts?
A personal Twitter account is for you as an individual and it has no connection with a business or a corporation. A business account is purely for business. It is connected to a corporate entity.

7. How do professionals use Twitter?
If you want to switch to a Twitter professional account, you will have to select "Twitter for professionals" or "Switch to professionals" from the sidebar.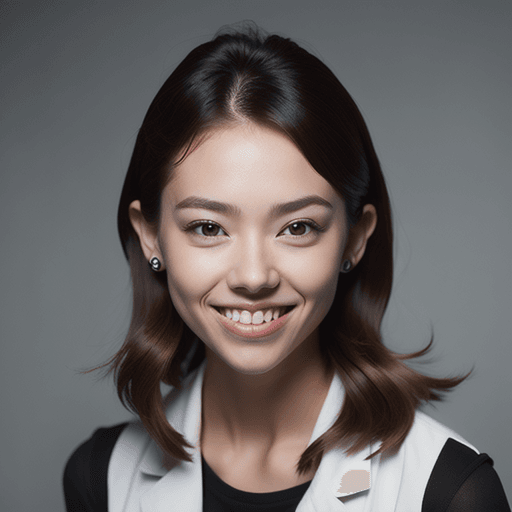 Debbie Moran is a Digital marketing strategist with 5+ years of experience producing advertising for brands and helping leaders showcase their brand to the correct audience. She has been a part of RecurPost since 2019 and handles all the activities required to grow our brand's online presence.