Facebook is a massive platform and has tremendous potential for business growth. With its active user base of over 2.8 billion, it is reigning in the digital space. Using a Facebook post scheduler to automatically post content on this platform can be lucrative when done right.
If you have observed a drastic drop in the engagement numbers on Facebook lately, you are not alone. Almost everyone is dreading the analytics on their posts. The average Facebook post will reach only about 5% of your followers now.
However, do not get your hopes down because the social media platform is still huge enough to give you massive results. If you manage to beat the algorithm by finding out the best times for posting and reaching your target audience, you will succeed. A social media scheduler will help you in this quest of yours.
This blog will tell you all about what Facebook organic reach is and how you can achieve this by scheduling Facebook posts.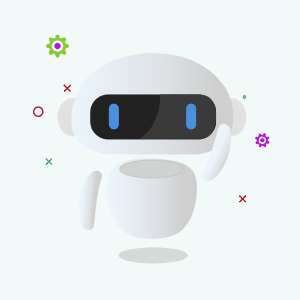 Post at optimal times and watch your organic reach soar!
Maximize your Facebook reach effortlessly with RecurPost's AI-powered best time schedule feature.
What is Facebook Organic Reach?
To be very precise, your Facebook reach represents the number of unique users who see your posts or page, irrespective of whether they have engaged with it. You should know that Facebook reach is always calculated within a specific time period. This means that marketers should pay attention to their daily, weekly, or monthly reach.
There is obviously no way to measure the number of literal eyes that have been laid on your post while the user scrolls through their feeds. But what is actually tracked is the number of unique screens that your post gets displayed on.
When most people think of Facebook reach, they automatically think of it as organic reach. What we mean when we say organic reach is the number of people that saw your normal or non-sponsored posts.
Getting organic reach is the most difficult of them all because of the intense competition from ads, viral content, advertising experts, and the platform's constantly changing algorithm is a challenge too. The only way to beat this is to get a hold of the best time to post on Facebook.
Why is Organic Reach Dropping on Facebook?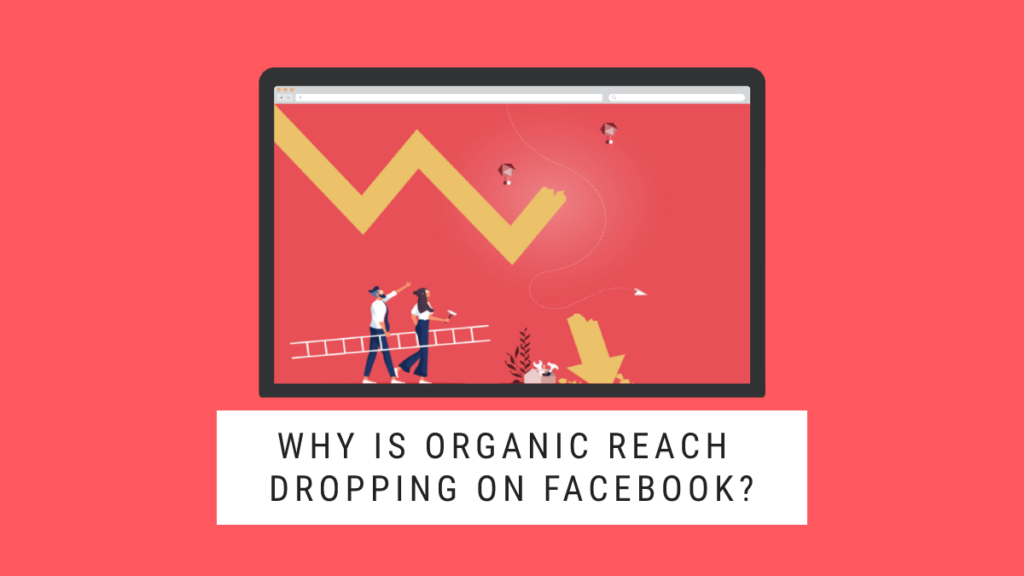 We can pan out two major reasons for a drop that everyone has been witnessing in their organic reach on Facebook.
The influx of more advertisement content
The decline in organic Facebook reach was first observed in 2014 when the VP of advertising technology at Facebook said that the platform was having a more competitive news feed space among the marketers because it was simply managing more content than earlier.
And this statement is cent percent true, there is a lot of content being published on Facebook at once and it makes the visibility in the news feed space highly competitive. Also, the platform will only bring up content that is relevant to the user and not everything else.
Change in Facebook's news feed algorithm
There was an important change in the news feed algorithm of Facebook back in the year 2018 owing to which you must have noticed a steeper dip in the organic reach of your content.
In 2018, Facebook made the ranking of content in the news feed more about what was relevant to people than media content. Consequently, marketing content took a back seat, and content that was relevant to friends and family started showing up more. This is what Facebook's value was initially
These changes were definitely challenging and a lot of marketers got somewhat lost in the transition. However, you must know that there are plenty of tricks that you can use to beat the algorithm. There is simply a need to be more selective of the content that you publish, posting the right content at the right time, and boosting your posts on Facebook.
How to Use a Facebook Post Scheduler For More Organic Reach?
A Facebook post scheduler can help a great deal when you want to achieve maximum results from your Facebook marketing efforts. You can schedule Facebook posts and forget worrying about it getting posted at the right time, or managing the engagement on your posts, and how it is received by your audience.
Here are the tips to follow for increasing your organic reach and how a Facebook post scheduler will help:
1. Tap Into The Best Times For Posting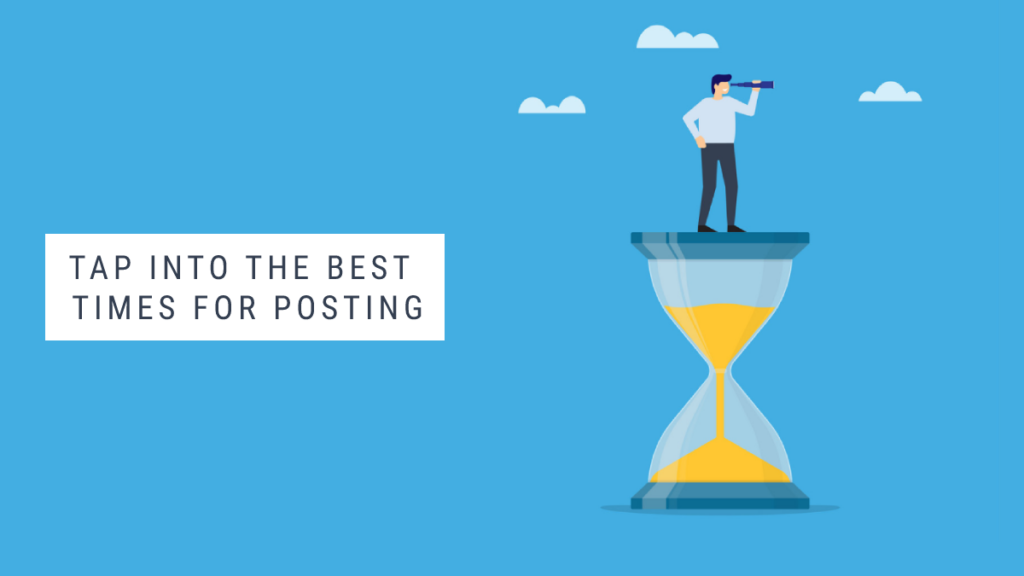 A very straight equation that you must understand while posting on Facebook is that when your posts receive more engagement, they will get pushed forward by the platform for more visibility. This calls for posting at the best times.
Posting at the time when your followers are most active will increase your chances of getting more likes or comments. So, if you post at random times and expect engagement on your content, you would set yourself up for disappointment.
You must use a good Facebook posting app to get you a proper analytics report of your posts and also the best times for posting. You can plan your social media calendar well in advance with the help of these reports.
2. Study Your Best-Performing Posts With a Facebook Post Scheduler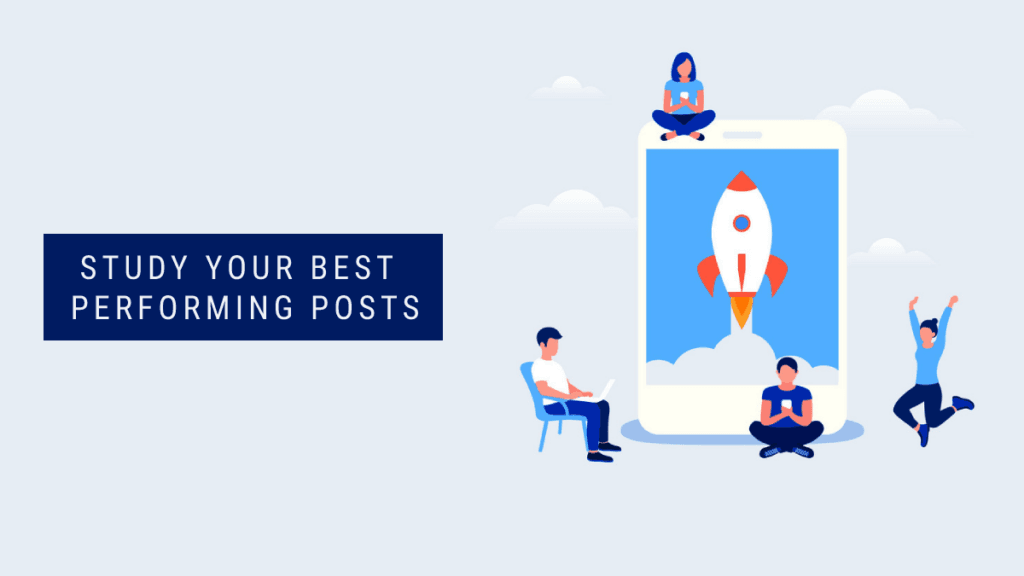 One way to increase engagement on your content is to look into what you have already been doing. Study everything that you have posted on your feed and see what is working the best for you.
If there is a certain post that has done extremely well, try to analyze why it worked and create the same impact again with another post. You should keep a tab on your best-performing posts instead of just doing guesswork. Studying your audience activity is the key to achieving that. To get the best idea, you can study the analytics reports prepared by your Facebook post scheduler.

P.S. Did you know how to repost on Facebook can help you get a better reach to the audiences?
3. Be Prompt in Responding to Comments or Replies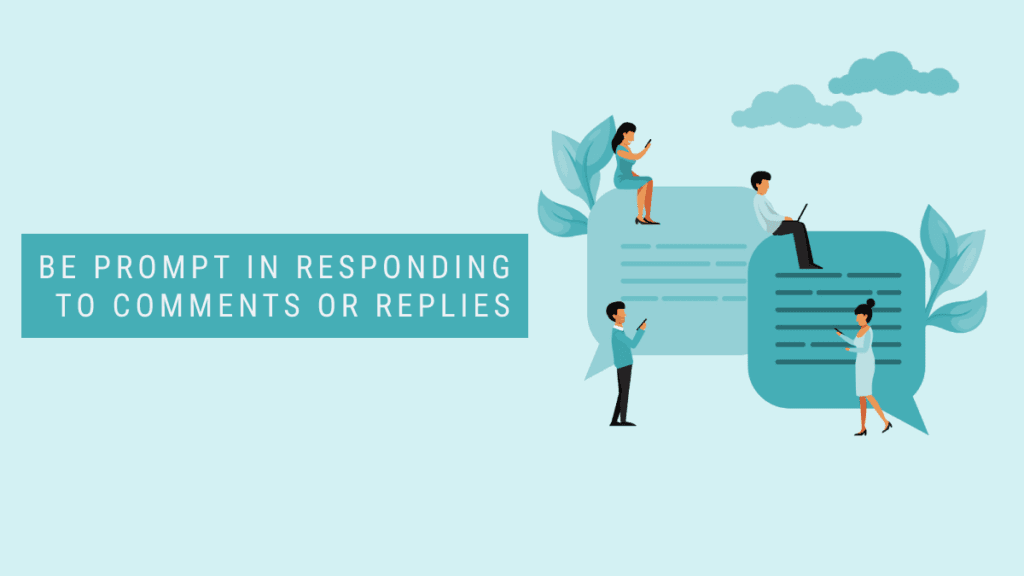 Your audience will feel very nice and valued if you spare some time to personally respond to their comments. Today everyone expects a very quick social response. People are going to respect you for your timely responses.
If you think you cannot take out the time to respond to every single comment on your post, then the least you can do is tell your fans that you are listening to them.
A Facebook post scheduler like RecurPost will give you a social inbox feature from where you will be able to manage all your notifications regarding comments and replies.
4. Add Media to Your Posts to Make Them Better
Visual content is the best performing type on any social media platform undoubtedly. A good chunk of the content on Facebook is occupied with photos. People are more likely to engage with visuals than a plain link or text.
For creating excellent visual content, do not just rely on stock photos or photos derived from other brands. With a Facebook post scheduler, you can have Canva integrations where you can design your graphics and directly add them to the libraries.
Talking about content libraries, you can stock up all your media in the content library of your Facebook post scheduler and then post on all social media at once. These libraries will be evergreen if you use RecurPost, meaning that the same media will be used again in the future for posting.
Which is The best Facebook Post Scheduler?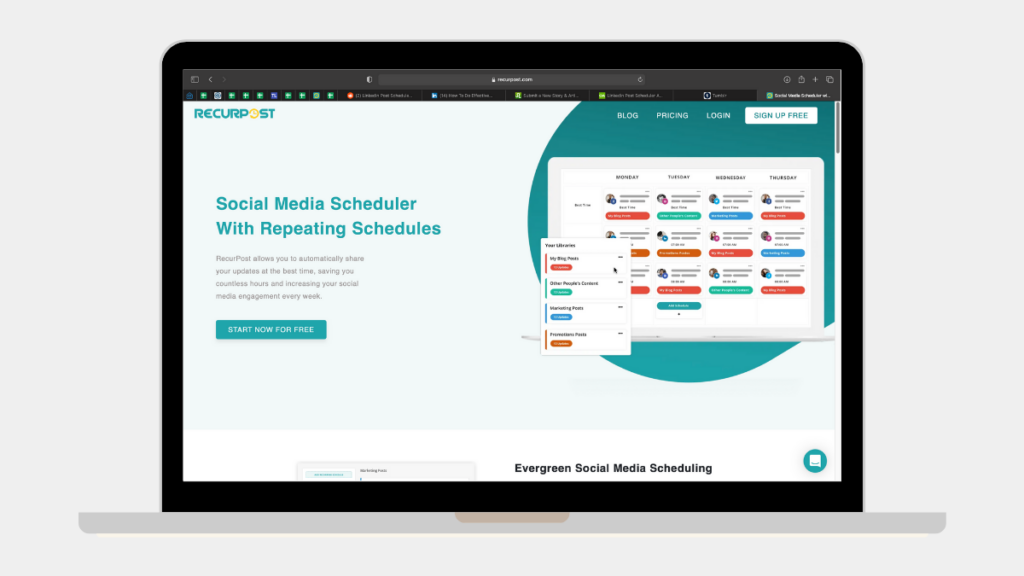 The best Facebook post scheduler to automate posting for maximum engagement or growing your organic reach would be RecurPost. It is a social media scheduler with repeating schedules that offers scheduling features for multiple platforms.
Here are the benefits of using RecurPost as a Facebook scheduling app:
1. Bulk Schedule Facebook Posts on Profiles, Pages, And Groups
Using the social media bulk scheduling feature at RecurPost, you can plan and schedule hundreds of posts in advance for multiple Facebook pages, profiles, or groups. This can be done by creating separate content libraries for each account.
2. Add Creative Media And Hashtags
RecurPost is not your ordinary Facebook post scheduler. With the features that it renders, you can add multiple media like GIFs, videos, and images.
With unique features like a hashtag generator plugin, GIF plugin, URL shortener, free stock images, and feed manager, this tool will give you the best experience.
3. Upload Content at The Best Times For Posting
One of the best ways to tackle the current decline in organic reach on Facebook is to post at the best times. The AI engine at RecurPost is specially designed to serve you with the best times to reach your audience. The engagement levels on all your existing posts are studied to decide upon the best time to upload content.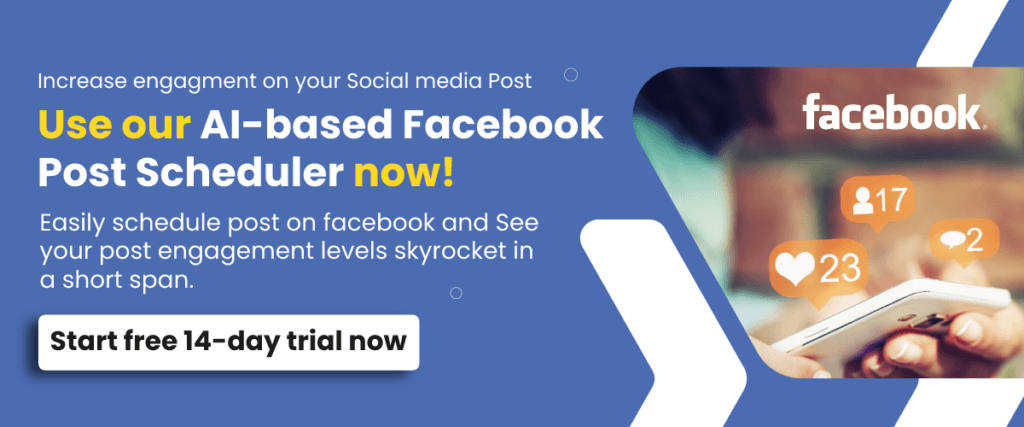 4. Effective Management of Your Facebook Groups
With a Facebook post scheduler like RecurPost, you can schedule posts on Facebook groups that you administer as well as the ones that you are a member of. The Facebook scheduling app lets you know how to schedule Facebook posts both as a profile and as a page. 
Effective management of Facebook groups involves various strategies, such as establishing clear guidelines, fostering engagement, and utilizing features like scheduling posts on Facebook groups. By learning how to schedule posts on Facebook groups, admins can maintain a consistent posting schedule, ensure timely content delivery, and effectively engage group members while minimizing the manual effort required. This enhances the overall group experience and promotes active participation.
And it's a wrap!
Conclusion
Given the current situational decline in Facebook's reach, we do understand that it might feel difficult to get through, but it does not have to be an uphill struggle.
If you manage to understand what organic reach is and how it operates on Facebook, along with the simple Facebook post ideas and tricks to improve it, you will do just fine. We have already gone through the tricks you can use to grow your Facebook organic reach and how a social media scheduling tool can help you do that.
Furthermore, there is no question that Facebook is better able to connect individuals than any other corporation has ever been. In that aspect, having a Facebook publishing tool would give companies a competitive advantage.
RecurPost is undoubtedly the best Facebook post scheduler you can have. If you are using pricier tools like Hootsuite and Socialoomph, then this is one of the best free hootsuite alternatives and socialoomph alternatives to have. The social media scheduling tool will help you manage your Facebook posts on groups, pages, and personal profiles.
In addition to Facebook, RecurPost allows you to schedule Instagram posts on personal and business profiles to entertain your audience with reels and stories. Schedule LinkedIn posts on your personal and business pages and schedule tweets for creating brand awareness using professional networks.
RecurPost is a brilliant Pinterest scheduler that helps you with scheduling pins in images, infographics or GIFs. If your business is listed on GMB, RecurPost allows you to schedule Google My Business posts with your chosen CTAs.
Learn more about its plans and pricing to see if it fits your requirement.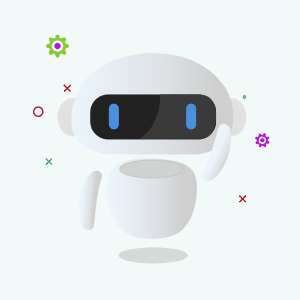 Post at optimal times and watch your organic reach soar!
Maximize your Facebook reach effortlessly with RecurPost's AI-powered best time schedule feature.
Frequently Asked Questions
1. How to schedule a post on Facebook?
Scheduling Facebook posts can make your life easier than you can imagine. So many work hours would be saved for more important tasks or strategy building. If you are looking to schedule Facebook posts from the platform of Facebook itself, here are the steps that you need to follow:
– From your news feed, click on pages in the left menu
– Now go to your page
– In the left column, you will see the option saying "publishing tools". Click on that
– Click on "create post" on the top
– Create your post
– Click on the drop-down menu icon and select schedule post
– Add in the date and time for publishing and click on schedule, then choose "schedule post"
2. What is the best time to post on Facebook for maximum exposure?
The best time to post on Facebook overall would be Monday to Thursday – 10 AM to 2 PM. If you are still not convinced with the best time to post on your social media handles, you can always take the help of RecurPost's suggestions. The tool will analyze all your previously posted content and pick the times when your audience seems the most active.
3. How to schedule a post on Facebook group?
You can schedule a post on Facebook group easily with the help of RecurPost. To do that, you will have to get started by connecting your group with the RecurPost interface. Once you do that, you can begin by adding content libraries or one-off updates. All the content can be put on schedule as per the chosen date and time by you. If you are not sure about a date and time, you can put it on auto-schedule by RecurPost.
4. How to schedule Facebook posts on a personal page?
Most Facebook post schedulers facilitate posting only on pages and groups. If you want to post on your personal page, RecurPost will come in handy. All you have to do is connect your personal account with the RecurPost dashboard and begin with scheduling posts. When the time comes for publishing, a push notification will be sent to your app. By clicking on that, you will be able to post on your personal pages too.
5. How do I edit scheduled posts on Facebook?
It is very easy to edit scheduled posts while using RecurPost as your Facebook post scheduler because there are no limitations to it. You can make as many edits as you want even at the very last minute by choosing the edit option.
Debbie Moran is a Digital marketing strategist with 5+ years of experience producing advertising for brands and helping leaders showcase their brand to the correct audience. She has been a part of RecurPost since 2019 and handles all the activities required to grow our brand's online presence.