If you have ever wondered about how to schedule Facebook post using a social media scheduler, you have come to the right place!
If you are a small business owner or a social media manager, you are probably in charge of all social media activities for promoting your business.
You are certainly involved with multiple platforms like Facebook, Twitter, Instagram, and LinkedIn at once. To get your promotional game right, you will have to keep up with social media trends.
Things can go from zero to crazy pretty quickly when you manage all platforms simultaneously. Talking about Facebook in particular, it alone can take up a good chunk of your operational time.
The social media giant has over 2 billion active monthly users and is becoming a place where people can simply unload. They share ideas, experiences, thoughts, and opinions.
No business should let the potential of this platform go amiss. You should think of how to schedule Facebook post in the most efficient way to get through the bottlenecks of business.
Now, someone who has experience with managing content on Facebook would know how difficult it is to keep up with post schedule on and keeping the page filled.
The process can be fairly time-consuming and mostly monotonous. So many issues with getting it right, right? Not to worry because an automation tool can fix this instantly. You will be able to schedule Facebook posts with minimum complexity and maximum convenience.
Advantages of scheduling Facebook posts
If you have been managing your Facebook Marketing Strategy just fine all this while, you might wonder, why change? Automated posting to Instagram vs Facebook can be very beneficial.
We are going to tell you exactly why you should change your strategy. Here are the advantages of scheduling Facebook posts:
Consistency and quality of content
The one thing every content manager has to work upon heavily is the consistency or uniformity of content, and the quality of it. The biggest advantage of using a Facebook Post Scheduler is that it will make sure content gets posted regularly.
It will also maintain the quality of content because you will be able to pre-plan all your content. Everything will be in line with your strategy.
For example, you were to post a Facebook Ad on Wednesday but something urgent came up and you won't have any time to plan content on that day. In this case, if you plan your content on Monday itself, you wouldn't have to worry about Wednesday or any other day for that matter.
Boosting audience reach
If you are someone who operates on a global level and wants to reach a versatile market, you will have to follow different time zones. In order to do that, you will have to keep posting manually even after your working hours.
That can be very inconvenient. If you schedule your posts ahead of time, you will never have to worry about excusing yourself from dinners or having to wake up in the middle of the night.
All your posts will get published automatically at the times pre-chosen by you. This will directly increase your reach because you will be able to tap audiences living in different time zones.
Increasing efficiency
A very stated benefit of scheduling posts on Facebook is that it will make you a better marketer. When you have too many tasks at hand, you keep juggling and end up slacking in most of them.
Imagine this, you are to prepare a Facebook post and you switch to some other task that requires your attention. Now, after coming back to the post, you have lost your rhythm and focus.
A Facebook Post Scheduler can help you avoid such situations and directly increase your efficiency. The constant switching between tasks can cost you a significant amount of productive time.
How to schedule Facebook post on a business page?
So, how to schedule Facebook post on a business page? You have the option of scheduling Facebook posts via the Facebook interface itself or by using third-party tools.
The steps of scheduling remain the same in both cases. However, if you choose to use third-party tools, you will have the benefit of including them in the wider marketing strategy.
You will be able to schedule and manage posts across multiple social media channels. Let us see the steps involved for how to schedule Facebook post on a business page:
Creating or originating your content
To get started with creating a post, you will have to go to your Facebook page and click on the option "publishing tool" that will be in the left column.
A window will open up then and you will have to select the create post button that will be on the top. That particular interface will allow you to create content, post about an event, list a job opening, etc. Since you will be working for a brand, your need will be for a traditional Facebook post.
When you schedule a post on Facebook, you must keep a couple of things in mind. You must always use original content. Avoid using free stock images. If you want to stand out, you should try making your visuals unique. Another thing is that you can offer a mix of images and videos.
Facebook offers a good range of options; 3D images, slideshows, multiple videos, and 360-degree images. You can make use of these to make your content diverse.
Pick your date and time
Once your social media calendar is ready and set to be posted, you need to go on scheduling it. You will have to select the schedule option that will open up the calendar.
You will have access to the page insights section which will give you data on the best times to post. These trends can be very volatile because of how much people use Facebook in their everyday routines. Now, you just have to select a date and time at which you want your post to go live.
Facebook or your third-party tool will take care of everything that comes after. Things to keep in mind while choosing posting time are that you should give some thought to timeline planning. Posts should go live when most of your users are online and active.
You should also have a time interval pattern for posting your content. Decide upon the frequency of posting or the intervals between posts to develop a uniform pattern.
Keep a check on your plan before going live
It can be a common habit to schedule a Facebook post and forget about it later. But, you should maintain a tinge of caution while you take care of posting.
When you automate posts, you might end up ignoring sudden changes in the market. This is not advisable because your communication strategy needs to adapt constantly. Your promotional tone should be in accordance with the market environment.
For example, if a certain product has stirred up negative news in the market, it is best not to use a jovial tone that promotes its consumption. When you want to revisit your plans effectively, what you can do is, set up trend alerts.
Setting uptrend alerts is an easy way to keep up with the latest happenings in the market. Google alerts will notify you about any trends in the market and you can alter your strategy accordingly.
You should also pay attention to tiny details. In case you make some major changes to your posts, make sure that the small details accompanying it are in alignment with your message.
Monitoring and optimizing performance
If you use automated posting, you will be able to access marketing analytics dashboard. You should closely monitor the data there to see how your scheduled posts are performing and compare that with your social media metrics.
When you know how to schedule Facebook post content and automate it, you will get time to focus on more challenging aspects of your marketing strategy. You should always set targets when you monitor and analyze your performance.
Without a goal, your social media strategy would play in the blind. To have a performance metric, you must have a set target first by using helpful Facebook post ideas. Also, you should not hold back from making necessary changes to your automated content.
If a trend changes, the market changes or an event occurs, you should be in a position to tweak your posts. Lucky for you, an automated schedule will allow you to do that.
How to schedule post on Facebook page?
You can create a page with your name on Facebook for personal branding. If you want to promote yourself as an expert in your industry, you can create a Facebook page with your name and schedule Facebook posts on your personal page, as discussed in the above section.
You can schedule Facebook stories, images, videos, or reels that reflect your skills and professional values. By scheduling, you can save time and no need to remain online to post on a specified day and time. Make sure whatever you post; it should be engaging.
How to schedule post on Facebook personal account?
Facebook does not allow you to schedule posts on your account. For that, you must take the help of a Facebook scheduler, such as RecurPost.
It offers easy-to-use features that enable its users to schedule Facebook timed posts. Its advanced features help them to curate content and analyse the outcome.
Users can reply to customers' comments from RecuPost's social inbox. With RecurPost, you don't need to log in to your Facebook accounts to schedule posts on personal profiles.
How to schedule Facebook posts in a group?
Only admins and moderators can automate Facebook group posts. Like personal profiles and pages, Facebook group admins and moderators can schedule posts for a specific day and time.
The process is similar to scheduling posts on pages. You have to select the group where you want to schedule posts. Tap on "Write something…" to start creating posts. You might have to tap on "Discussion" at the top of your group.
The next step is to click "Schedule," create posts and select a specific day and time.
At last, click on "Schedule," which enables admins to auto-post to the Facebook group.
If you manage multiple Facebook groups, knowing how to schedule posts on Facebook groups can be a time-saving strategy. By utilizing the scheduling feature, you can plan and automate your posts in advance, ensuring consistent engagement with your group members without the need for manual posting at specific times.
Schedule Post On Facebook App
It's easy to schedule Facebook posts on mobile as on desktop. Accessing Facebook with the mobile app is handy for FB lovers as they can chat with friends and family in real time. The best part is that users can do everything through an app that they can do on a laptop.
How to schedule Facebook posts on iPhone?
To access Facebook from iPhone, you must first install the FB app from an Apple app store. Once you launch an app, the next step is to navigate to the place where you want to schedule your Facebook post. It can be your Facebook page or a Facebook group.
Select the schedule, add an image/video, and write a catchy caption. The next step is to decide the date and time you want to schedule posts. You just need to click on schedule, and your post will be published on a given date and time.
How to schedule Facebook posts on Android?
To schedule FB posts on Android, you must install the Facebook app from Playstore. Once you launch the app, the rest of the process remains the same as on iPhone. Let's take a look at the steps briefly.
Decide where you want to schedule posts (Facebook page, group)
Select "Schedule"
Add an image or video
Write caption
Add date and time
Click on "Schedule"
How to schedule Facebook posts using RecurPost?
RecurPost allows you to schedule posts on your profiles, pages and groups from within the platform. Before you start scheduling, first you have to connect your Facebook account to your RecurPost account.
When you click on the tab "ADD SOCIAL ACCOUNTS," RecurPost allows you to select social network of your choice.
Select "Page" option for Facebook. It allows you to access all the pages on your Facebook account. RecurPost will list all the existing pages on the connected Facebook account.
Clicking on "ADD" tabs will allow you to schedule posting from RecurPost to those pages. Click on "CLOSE" and you will be taken back to RecurPost dashboard. RecurPost will show the added pages in the left panel of the dashboard.
To schedule one time posting, click on "Share a Post."
You will be navigated to a new "Share a Post" window. Here you can select pages on which you want to schedule posts. You can add images or videos with a caption. Add relevant hashtags. And by clicking on "Schedule for later," you can schedule posts for a specific day and time. RecurPost allows you to select the "Auto schedule for best time," instead of selecting time on your own. It helps you to increase your posts reach and get the maximum engagement. Click on "SCHEDULE" and your post is ready to go.
Once you schedule a post, you can see it in a queue section.
You can see the preview of the scheduled post by clicking on the eye icon.
You can also edit the post by clicking on a pencil icon.
Schedule Recurring Facebook posts with RecurPost
When you open a share a post window, it allows you to choose an option of scheduling for recurring post as well. If you turn on that option, you will be able to select the libraries to add post to the existing ones. Select one or multiple libraries from the list, and your post is ready for recurring posting.
Clicking on RECURRING POSTS tab will show you all the posts for the specific library, chosen from the left side panel.
When you select RECURRING TIME SLOT tab, you can select recurring schedule as either weekly or monthly.
A new window will pop up, where you can select channels for posting, days on which you want to schedule posts, add time manually or select the best time to post.
Once added time slots for recurring scheduling, RECURRING TIME SLOTS tab will give you a calendar view of all the scheduled posts.
There is an icon next to the tab "+ ADD RECURRING TIME SLOT" will give you a library calendar view for the current month.
RecurPost allows you to see posts in a list view. There are icons that allow you to switch the views. There is one more icon on the upper most right hand side, which enables you to filter view by selecting the social channels and libraries.
Click on APPLY button to see the view as per your selection.
RecurPost allows you to add pages and groups to connect with RecurPost. Once connected, you can schedule posts that is published once or schedule it for repeated postings.
What is the best Facebook scheduling tool to automate posting?
RecurPost
It is an excellent choice that comes to mind when you think of how to schedule Facebook post or other social media content. RecurPost offers great value for money with its 14-day Free Trial Plan. You can read more about its features to get started with your Facebook content marketing. It not only enables you to manage personal profiles and pages but also lets you schedule posts on Facebook groups.
Hootsuite
This tool does a great job at content management on Twitter and Facebook. It has continued to have a name for being a great Facebook post scheduler, and it still excels in this domain. It also supports over 35 other social networks. You can use the marketing analysis dashboard to check how well your post has performed & can easily pay close attention to the data there to see how well your planned posts are performing and to compare those results with your social media metrics.
RecurPost is amongst the best free Hootsuite Alternatives in the market, though it has a unique feature of social media bulk scheduling, hashtags recommendations, etc.
Gain
It is the best Facebook post scheduler for companies with multiple layers of content filtering or approval. It is very convenient for teams. Gain manages complex approval processes really well. You can assign tasks and share files within the platform.
SproutSocial
It is a great choice for scheduling your Facebook posts and does a lot more. It provides you with plenty of additional data to inculcate in your social media strategy. This has been a market favorite for quite some time now.
Final thoughts
Social media managers, as well as local small businesses owner, must always maintain Facebook etiquette. This will help them deliver the most filtered content to their audience and avoid potential mishaps.
Nobody wants a content controversy in the market because that can cause serious damage to your brand's reputation. Social media scheduling tools can be life-changing for numerous social media managers. These tools are instrumental in improving their performance, increasing their efficiency, and gaining maximum results from their social media promotions. Schedulers work great to post your stuff on Instagram for Instagram ads.
Scheduling your Facebook posts is a highly recommended marketing tip in the present-day marketing scenario. This is because the audience is diverse today and globally spread. When you attempt to keep up with posting everything manually with some great Color Psychology, you lose a significant amount of time.
If you want to fuel your brand with a perfect social media marketing strategy, you need a social media scheduling tool like RecurPost. The good news for marketers is those who rely heavily on visuals, RecurPost is a great Pinterest scheduler. RecurPost lets you schedule Instagram posts with images, stories, and reels on your personal and business accounts to entertain your audience.
RecurPost allows you to schedule tweets to appear at the best time. Schedule LinkedIn posts with the right set of hashtags to target the audience who is interested in your content. You can also schedule Google My Business posts with a call to action button to attract a local audience.
Time efficiency is not the only benefit rendered by social media automation. When you pre-plan your posts, you open up the time window to develop strategies for the future. In the meantime, you can check out RecurPost, one of the most preferred coschedule alternatives that can help you automate your social media.
You will have more room to think about ways to cater to varied audiences in varied geographies with a consistent pattern of content. This is why you should resort to using tools like RecurPost. It gives excellent Facebook Post Scheduling features and other platforms like GMB, Linkedin, Twitter, Instagram, etc.
RecurPost also comes at a great price and a 14-day free trial which is very economical for someone who is just getting started with their promotions.
Get to know more about the pricing plans offered by RecurPost. #LearnwithRecurPost to know how to impart knowledge on Managing and Scheduling Online Campaigns.
Frequently Asked Questions
1. How to schedule a post on Facebook group?
In order to schedule a post on a Facebook group manually, you will have to follow these steps:
– Create a new post in your Facebook group.
– Click the clock button at the bottom.
– Mention the time for posting and click "schedule" button.
– Continue the same for all posts.

You can do this or you can go for a bulk scheduling feature offered by social media scheduling tools like Recurpost. It will allow you to automate all your group posts at once.
2. Can I schedule a post on Facebook?
Yes, you can. However, not via Facebook per se. In late 2019, Facebook removed the option of scheduling posts directly from the page publisher. Instead of that, Facebook directs you to publishing tools from where it will take you to creator studio.
3. What is Facebook auto poster?
A Facebook auto poster can be explained as a tool that allows you to publish Facebook posts at a pre-determined time. It essentially reduces your workload and saves you precious work hours.
4. How to schedule Facebook post on mobile?
In order to schedule a Facebook post on mobile, you need to open the Facebook Pages app. You can download the Facebook pages manager app for android or iOS too. Click on the icon saying toolbox at the bottom right. Now, under the sharing tools section, click on Scheduled posts. Tap on the post you want to open and click the three dots that will give you the option to reschedule to "publish now".
5. Why can't I schedule posts on Facebook?
Facebook took away the ability to schedule posts directly from their publisher in early 2019. So, Facebook now directs you to publishing tools. Once you get to the Publishing tools page, Facebook will take you to the Creator Studio from where you can schedule and publish.
6. Why can't I schedule posts on Facebook anymore?
Facebook allows you to schedule Facebook posts for a maximum of 75 days in the future. If you choose Facebook creator studio, it still remains the same. So, if you are looking for a Facebook scheduling tool for an extended time, RecurPost is the best choice, with more scheduling features than Facebook can offer.

7. How to set up Facebook posts in advance?
Facebook provides a feature to schedule posts in advance. For that, you have to go to the planner and schedule posts for the date and time you want. Compared to Facebook, RecurPost provides easy-to-use and advanced scheduling features. You should try them once by signing up for a free trial.
8. Can you schedule a shared post on Facebook?
Yes, by clicking on the schedule button, you can share the same post immediately or schedule for a future date.
9. Can you schedule Facebook stories?
Like posts, stories can be scheduled for your preferred date and time.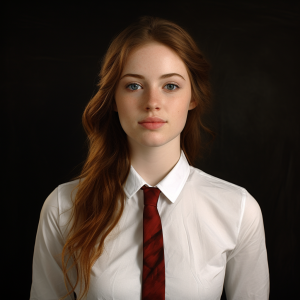 Debbie Moran is a Digital marketing strategist with 5+ years of experience producing advertising for brands and helping leaders showcase their brand to the correct audience. She has been a part of RecurPost since 2019 and handles all the activities required to grow our brand's online presence.