Good content saved up on your laptop is not good content; it's just the files taking up space on your computer. One of the most essential parts of creating content is ensuring it reaches its target audience with smart social media schedulers.
Generating traffic on your blog is equally as important as publishing these blogs on your site.
One of the easiest ways to generate traffic is through promoting your blogs on social media platforms.
Twitter is the hottest social destination on that list.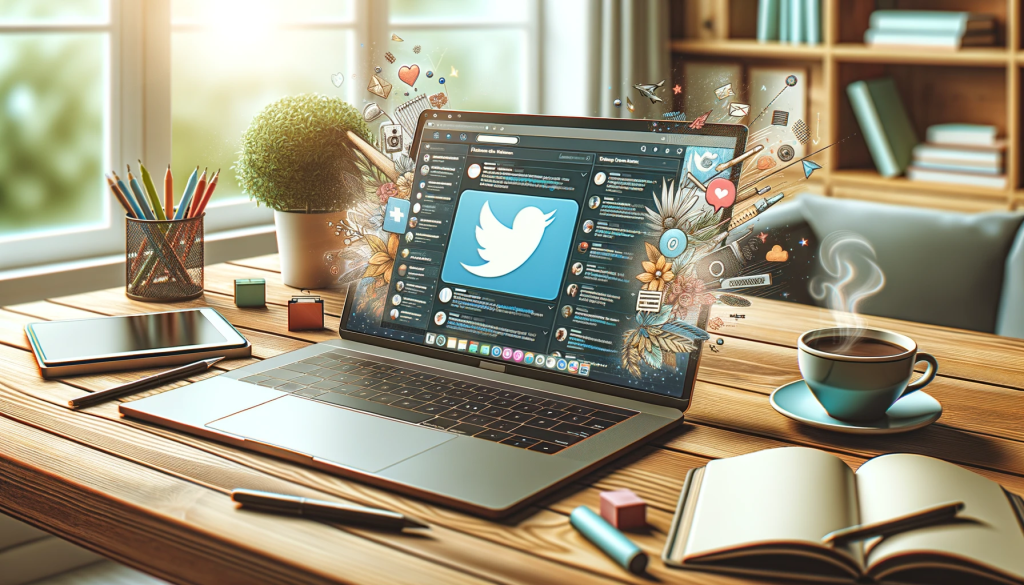 Twitter has over 321 million monthly active users and has been described as 'the SMS of the internet'.
You have to write your story in 280 characters and make it effective to reach out to the maximum audience.
People often use Twitter to promote their blogs by tweeting the title of their posts with a link back to the site. But that is not an effective promotion as there needs to be a persuading factor to get people to click on the link.
You need to schedule tweets to be more creative and also learn effective promotional tactics. Twitter is a traffic goldmine if you know how to use it well.
Twitter Marketing
What makes Twitter unique?
Well, Twitter is a great marketing tool for a number of reasons.
It is free to use
On Twitter, you can share and promote brand content in seconds.
Twitter is an appropriate tool to expand your reach.
The platform allows you to provide customer service and support.
Twitter also works as a search engine tool for the prospects to find and learn about your own company.
Twitter allows you to share the latest updates about the company and address the audiences.
How can you use Twitter to generate traffic to your blog or website?
There are various ways by which we can do so :
Generating leads
This can be done by researching why people share your content and who they share it with.
Research the people who are engaging with your brand. Develop a sales funnel to capture, engage, and delight your leads coming through Twitter.
Advertise through Twitter
This will make your tweets easily discoverable by thousands of people, helping you increase your influence and following.
Promoted tweets make your tweets appear in the Twitter streams or Twitter search results of specific users.
Another option is Twitter Ads. It's ideal if you want to grow your base of followers and brand awareness significantly through the platform.
Add URLs of the homepage
Twitter provides a designated area for website URL in the profile.
Link the page to your main homepage or a particular blog to create more reach of the brand. Through Twitter, you can make it easy for the viewers to access your website.
Competitors knowledge
Analyze competitors' content to find details about their tweets, mentions, hashtags, followers and much more.
It is a wise thing to learn from your competitors, as it saves your time from doing first-hand research.
Trending topics
You can find all the trending topics and news using hashtags, search terms or other sources through Twitter. The same can be used for creating effective tweets for your feed to create more traffic.
Manage to follow and unfollow
You can customize your followers easily to add valuable information to your feed and also remove spam followers.
Time the posts
Time your posts for maximum impact with tools that analyze your and your followers' tweets. Once you know the best times to tweet for optimal engagement, you can use various tools to schedule your post.
Tweet videos
Videos continue to outperform in the era of social media marketing. Videos prove to create a long-lasting impact on the minds of people. There are many video making tools through which videos can be made easily and are handy to use. The kind of videos that can drive traffic includes tutorial videos, narrative videos, or others of such kind.
Analyze and evolve
Twitter Analytics (and other analytics tools) let you see how many views and how much engagement your tweets get. Overall, it helps you to find out how the tweets are performing and who is engaging, and when. You can also track your followers, backgrounds, and interests through analytics. This will help you understand what is working and what is not on Twitter & it won't let you come across any Twitter Fake News.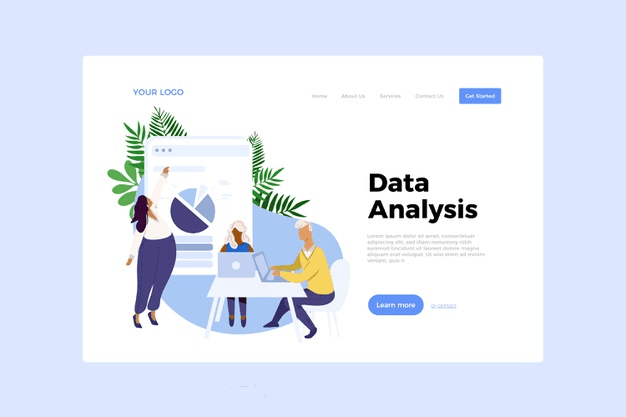 Tips for effective use of Twitter
KISS (Keep it Short & Simple)
This advertising formula can be used to garner more traffic. A tweet is already restricted to limited characters, but short tweets (less than 100 characters) get a higher interaction rate. Tell a story in simple words and do not unnecessarily drag or extend your sentence. Do not repeat your title, just be creative as this is your main tagline.
Write a strong profile bio.
Your Twitter bio is the first thing a profile visitor will see about the company. It actually introduces your company. It should briefly explain what the company is about and what they can expect from the page. The bio needs to be strong and memorable so that a visitor will revisit the profile. Represent your brand in brief through your bio.
Hashtags, yet relevant hashtags
The most important and lovely thing about twitter is #hashtags. The major traffic is generated on Twitter through this. Use hashtags related to the blog topics, Twitter trending topics, or general hashtags related to your post.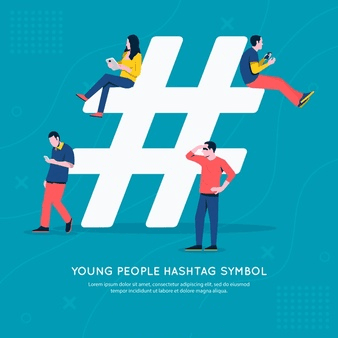 Use Visuals
Attach a very attractive and intriguing image in your post and then link the post to your blog. Make sure the picture is so catchy that the visitor is bound to know more by clicking through the blog post. It has been viewed that tweets with more images attract more traffic rather than the ones with only content.
Instead of complete content, you can use infographic images to show both contents as well as make it attractive.
The percentage increase in impressions of a tweet with an image over a tweet without is a substantial 197%.
Tweet more often
In order to enhance your reach and to be in the limelight, it is important that you tweet more often. But this never means that you should tweet about anything and everything. Instead, you can retweet important or impactful tweets to recycle the content.
Using a tweet scheduler can help you stay consistent and maximize your online presence. By scheduling your tweets in advance, you can ensure a regular flow of content, reach a wider audience, and maintain engagement. Don't miss out on the opportunity to grow your followers and make an impact—tweet more often!
Call to action
Make sure the tagline is call-to-action and results in responses or clicks. It should be eye catchy and yet not sensationalized. It could be a question that generates curiosity amongst the users that come across it. Eg. Did you know type of questions.
Questions can be in the form of asking for opinions which also helps in improving brand performance.
Focus on @mentions
A mention is how you include Twitter users' @usernames. Mention influencers or famous people or people using twitter more often. By mentioning famous or known people on your tweets you can get more attention and retweets. If some famous person retweets your tweet, which will help your twitter reach a whole lot of audience.
Current Affairs
Twitter is known for providing the trending event or current affair, the earliest. Posting any current affair can increase your retweets as well as likes. Current affairs attract people and they might post their suggestions and opinions on your tweet and create a whole conversation. Current affair tweets will work because people look for twitter to get current news.
Use Statistics
Numbers and data in your content will increase your credibility. Statistics greatly impact people's minds because data makes the content more reliable and people can connect more. If data back your tweets, visitors will prefer your page over others who are talking about the same topics.
Play smart with Pinned tweets
Twitter allows you to pin the tweets on your timeline. By pinning the best tweets, you can make the visitors read those tweets, rather than some random tweet as they visit your profile. Pinned tweets are a great way to draw attention to your current promotion or most recent content.
Insight
The tagline can be created in such a way that it provides an insight into the content of the blog. You can use a quote from the blog or any line that's worth highlighting. The more the users like the quote, the more likely they are to click the link.
Add that human touch
Don't tweet like a bot, people hate tweets that seem automated. Learn how to automate tweets the right way so you don't end up scaring your followers. Don't just force people to click on your link every time you post. Engage, interact and entertain your audience. Make them feel like there is a human behind the screen & share things that are genuinely interesting. Do things that would make you click, place yourself in the audience's shoes.
Example:
Twitter Scheduling
Once you grow your number of followers, you need to maintain consistency in your posts. This will help in increasing engagement with your business and content. 
Consistency means not only regular posting but also the timing of the posts. Try different times for your posts to know the best one. Doing this will ensure that your content goes out at the most optimal times and is seen by the maximum number of your followers. If you do not want to involve yourself in deciding the optimal time for the posts, let RecurPost scheduler do it for you. Also If you are looking for a strong Statusbrew alternative, RecurPost can prove to be your best pick.
Once you know the perfect timing as per the research, an appropriate approach is to schedule your posts in advance. This can be done by using several scheduling tools. These social media marketing tools will help you create, schedule, and publish your posts regularly and even give you an option for social media bulk scheduling to upload content in bulk. You can use RecurPost which will help you to automatically post at the right time and with advanced features such as recycling your evergreen content, making it one of the most trustworthy free Hootsuite Alternatives available in the market.
RecurPost supports social platforms in addition to Twitter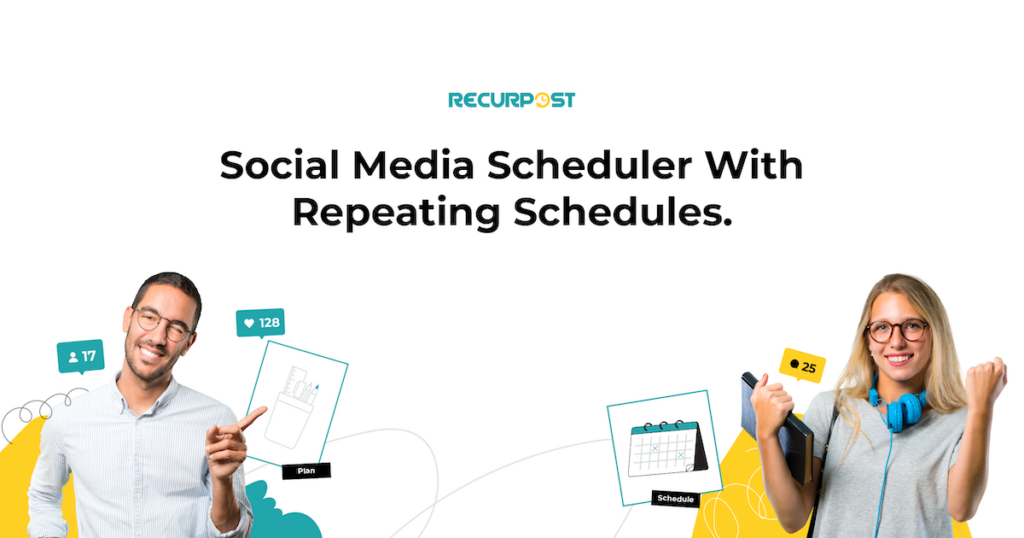 Social media engagement is essential for any organization's success. To manage your profiles on multiple platforms, you need a social media scheduling tool like RecurPost, which is easy to use and offers value for money.
RecurPost allows you to schedule Facebook posts on your profiles, groups, and brand pages. You can also share reels and stories showing your customer's success journey. It lets you schedule Instagram posts on your business and personal profiles using the tool to make it possible.
With RecurPost, you can schedule LinkedIn posts on your company and personal pages to communicate with global leaders who belong to your niche. Using the tool, you can schedule Google My Business posts with a call to action button to stay on the top of Google ranking for the local search. RecurPost is among the rare social media tools that offer to post on GMB. It is also a great Pinterest scheduler for engaging your audience through images and infographics.
Conclusion
Twitter can be much more effective and useful than it is portrayed in this blog. Small steps can take you ahead of others in terms of social media marketing with the help of Twitter.
Twitter offers several opportunities to get traffic on not only your page but also your website and blogs. This can be done by using various small measures.
The tips and points provided in this blog will help you bridge the gap and grow your business effectively. You'll also boost your follower numbers and increase your targeted engagement.
Focus your action on Twitter activities that will produce results, and soon you'll experience the results of your efforts.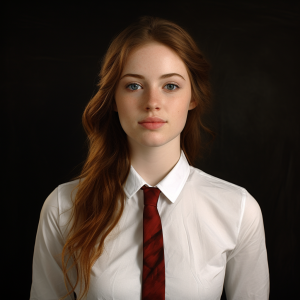 Debbie Moran is a Digital marketing strategist with 5+ years of experience producing advertising for brands and helping leaders showcase their brand to the correct audience. She has been a part of RecurPost since 2019 and handles all the activities required to grow our brand's online presence.