Struggling to figure out how to get more clients for your digital marketing agency? We totally get it how challenging it can be to build your customer base and attract clients for your agency. Due to the intense competition, many business owners and other agency employees receive a barrage of daily sales pitches from agencies. So, it is inevitable that you need your agency to stand out in the crowded marketplace to get more clients.
It takes precision, analytics, and a high level of customer service to draw customers and win their loyalty to your product. Additionally, convincing potential clients to believe in your marketing firm is a difficult undertaking.
However, the right mix of ideas and the use of the appropriate marketing technologies serve as a compass to attract clients' attention and advance the agency's marketing funnel. Moreover, standing out from the competition requires creating a strong strategy for your digital marketing agency.
Thus, in this blog, we will walk you through 9 top strategies that you can implement to get more clients for your digital marketing agency on a continuous basis.
Your Guide to Get More Clients for Your Digital Marketing Agency
What Does A Digital Marketing Agency Do?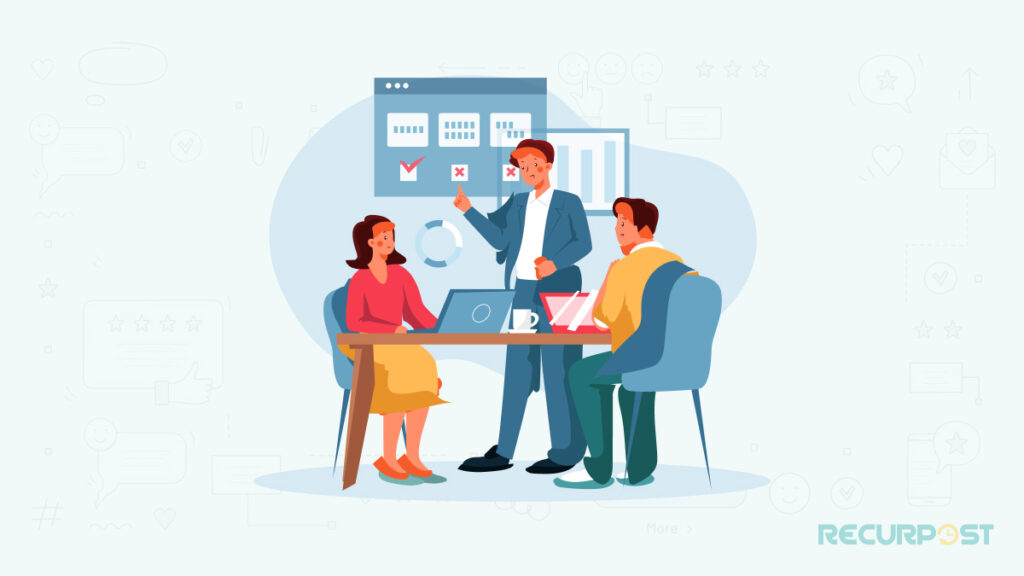 1. Curate Impeccable Marketing Strategies
A digital marketing company collaborates with clients to lessen their pain points and identify the marketing approaches that would produce the best business outcomes. The agencies make certain that the return on investment is maximized.
They help your brand determine the channels that can most effectively accomplish your objectives by using a sound approach. Agencies conduct demographic research to develop a thorough profile of the ideal target customers. And provide you with a clear image of the target audience for your marketing while evaluating your prior efforts to reach them.
2. Administer and Implement Digital Marketing Solutions
Marketing agencies create, carry out, and oversee client marketing programs. They evaluate the client's target market, examine data, consult with the client, and then develop a plan for an effective campaign that will convey the brand's core message and cultivate leads.
They create thorough marketing strategies, organize social media campaigns, interact with influencers as necessary, and carry out their plans. Additionally, working with an agency gives you the chance to speak with subject-matter specialists.
They efficiently manage your campaigns, allowing you to concentrate on growing your main line of business. It saves you time and enables you to make use of thought leaders' experience to improve your brand's reputation and exposure in the target market.
3. Monitor and Analyze Results
Monitoring results is essential for the development of brands since it helps you determine how your target market is responding to your marketing initiatives. Additionally, ongoing monitoring and tweaking help to produce the greatest outcomes, and marketing professionals make sure to periodically check the campaign's pulse.
They track progress and evaluate metrics including audience engagement, reach, and impression. And thus they pay attention to if the campaign needs any modification and work to make it happen. You may gain a detailed understanding of where your marketing spend is going and how well the effort supports your business goal with the help of performance reports and analytics. If a customer is dissatisfied with the performance, the agency tweaks and improves the objectives and starts the hustle all over again.
Why Do Digital Marketing Agencies Struggle with Growth?
Growing a marketing agency can be thrilling, challenging, energizing, and nerve-wracking—and on some Mondays, you can feel all of those things before lunchtime! Thus, digital marketing agencies often struggle with growth and the reasons may broadly include the following:
1. Waiting for Clients to Discover You
The benefit of closing referrals quickly is overshadowed by the uncertainty surrounding when your next recommendation will truly arrive. You may ask for recommendations, sure, but you can't compel somebody to give you one.
There are some businesses out there that can generate all of their business while also expanding, but these businesses are the exception, not the rule.
Instead of waiting for leads to come to them, agencies that aren't happy with their own rate of expansion need to take control of their own client acquisition.
2. Focusing on Multiple Things at Once
By saying that you specialize in everything, you actually specialize at nothing. It is understandable that it can be frightening to niche down due to the fear of losing out clients, but focusing on multiple things at once will only do more harm than good. Attempt to genuinely ascertain which of the services you provide are the most lucrative as well as the ones that are the most advantageous to your clientele.
A few months from now, switching your attention to becoming regarded as the greatest supplier out there supplying one of your most lucrative services might be one of the smartest choices you've ever made. To make the change work for you, you simply need to stay committed to it for a sufficient amount of time.
3. Not establishing a USP
Running a digital marketing agency in today's date is a crowded marketplace. You will most likely come across heaps of agencies offering the exact same services as yours. When there is no obvious difference between your agency and the other dozen, clients will choose based on other factors, such as price.
Many organizations believe they stand apart from the competition without actually doing so. It's crucial to have something that makes people immediately recognize you as different at a time when you can hardly throw a rock without hitting a digital agency somewhere in the market.
How To Get More Clients For Your Digital Marketing Agency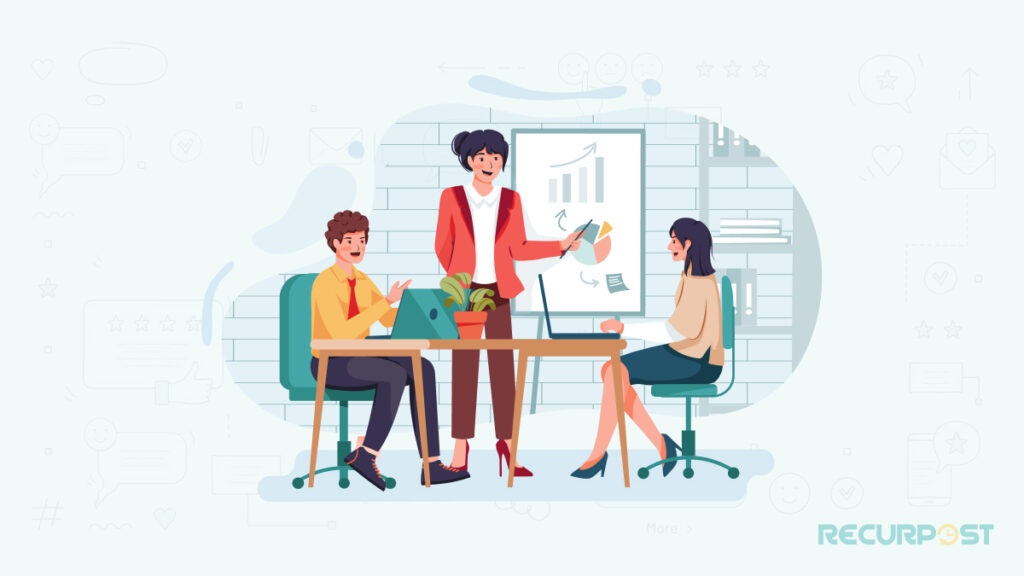 1. Consider Yourself Your Own Client
How can digital marketing companies attract more clients? They take on the role of their own client. You currently use a procedure that is effective for your other clients. Take time now out of your schedule to start doing the same for your own company and develop an agency digital marketing plan.
Follow each step exactly as you would with one of your other clients. Create a data-driven marketing plan, establish your brand guidelines, gather data, and execute each phase. Don't forget to use all the suggestions and tactics you offer to your clients. Create a trustworthy relationship with your audience by using storytelling techniques.
Don't, above all, skimp on quality. Business owners will presume that you would treat them the same way if they observe that your own marketing is done haphazardly.
2. Communicate With Your Audience
The secret to acquiring new clients is to communicate with your prospects. In reality, it is among the quickest methods for reaching out to the current network and developing new customers.
Make sure to ask your prospects specific questions about your product and the market, then evaluate their responses and recommendations. It aids in your understanding of the current market environment. Additionally, it gives your prospects a sense of value when you take their comments and suggestions into account. Their adherence to your company grows.
You can interact with your potential customers via social media, tweet polls, or post questions and answers to Instagram stories. Additionally, you can search through your current LinkedIn connections to discover people in your sector and send them an email outlining the service you provide. It is also a good practice to continuously interact and engage with your social media followers. To do so, you can use a social inbox offered by a social media scheduler, where you can see, manage, and reply to your messages across all social profiles from a single dashboard.
The ability to communicate with customers is essential for attracting customers, and many new firms struggle to do so. Yes, you may already be an expert in your target market, but if you want to attract customers right away, you must have the discipline to test your theories with actual prospects.
3. Ask Your Broad Network for Introductions
This strategy might seem too obvious, but can work wonders. And yet, very few agencies that provide digital marketing services use this. Present and previous clients, professional contacts, and other people you've dealt with may be able to refer you to organizations looking for your expertise. And frequently, all you have to do is ask.
The issue? We think a lot of startups struggle when trying to make these introductions. Alternatively, it's possible that they worry that asking for introductions may somehow suggest that they are desperate for work. However, you simply need to craft a basic message template mentioning your services.
4. Retarget Your Website Visitors
Having most of their clients come to them through referral marketing is by far the most typical agency problem. While providing services of digital marketing for any business, instead of looking for clients, consider your website's present traffic. Not every website visitor is prepared to ask a question on their first visit. Most people need to return more than once before making a purchase. Therefore, you're losing money if you only concentrate on boosting conversions and ignore attracting people to return.
Retargeting is one approach to get around this. Ideally, by placing pertinent information in front of potential customers while they carry on their research. And we would acknowledge that this plan also includes other elements like lead generation and content. However, if you combine those activities, you considerably improve your odds of getting fresh queries.
Your content should first be mapped to the full consumer journey. You'll be able to deliver information based on a person's interests by doing this. Next, decide where in the buying cycle to exit. Customers, for instance, who just read your blog entries are probably still in the awareness stage.
People who looked at your service or about pages might be analyzing your business. Additionally, you should think of everybody who leaves the contact page as a possible client. This is just an example of how scenarios can possibly be. You must conduct data analysis to determine the specifics of this approach for your agency.
Also, you can do cold outreach and email your customers at every purchase stage. You can consider automating and sending emails through Salesforce to engage with your leads.
Last but not least, set up retargeting advertising to show those users content that is relevant to them:
Blog posts for those in the introductory stage
White papers or additional lead generation materials for the second
For people currently looking to hire an agency, case studies or other social proof may be provided
5. Use Strategic Guest Posting
You've probably previously heard about the benefits of guest posting. Numerous success stories attest to the fact that sharing your knowledge increases authority, trust, and the success of your company. But many organizations continue to be wary of this tactic. The reason, in our opinion, is that they are unsure of where to submit a guest article for maximum visibility.
In fact, one of the main issues with content marketing, as noted in the report "The Invisible Key to Content Success" by the Content Marketing Institute and SEMrush, is deciding what to write about and finding the right places to publish content.
You can overcome this by being strategic in your selection. When you publish guest blogs, you aim to accomplish two things. You want to provide your agency with the best possible exposure. You also wish to increase its authority level at the same time.
Be cautious to solely consider guest posting opportunities on authoritative and exposure-promising websites. Websites like Social Media Examiner and Moz, for instance, instantly accomplish both goals. Huge numbers of people read those websites. And having a piece there immediately improves the author's standing on the subject.
Another tactic is to speak with your best clients and find out which publications they frequently read. By doing so, you can find opportunities that you might otherwise overlook.
6. Build Your Social Media Presence
You might be providing social media management services to your clients, but are you doing that for yourself? It is crucial to establish your own presence on social media platforms in order to give the message that you can do the same for your clients. You should consider building a presence on major social sites including Facebook, Instagram, Twitter, LinkedIn, and Google My Business. You can also consider Pinterest and YouTube.
In the consumer acquisition strategy, social media marketing serves as fuel. It uses both organic and paid ways. Organic social media marketing is a fantastic method to build a company's identity, increase brand awareness, and deliver content.
You can utilize a social media scheduling tool to easily fill up your content planner and make sure that your accounts always stay active. Such a tool will allow social media bulk scheduling, & let you manage all your social accounts from one place, set up a social calendar, share your to-do list, and respond to messages without jumping from one platform to another.
One such tool is RecurPost, which enables you to create recurring schedules and make the most out of your evergreen content. It ensures that your profiles are never out of content. To further enhance your social presence, you can use the tool's best time recommendations to upload your posts at the right time – just when your audience is actively scrolling the platforms and is most likely to engage with your content.
Social media platforms supported by RecurPost
RecurPost allows you to maintain a presence on all the major social media platforms. Using the tool, you can schedule Facebook posts on personal profiles, groups, and pages. Along with business accounts, you can schedule Instagram posts on personal profiles too. For your professional updates, RecurPost enables you to schedule LinkedIn posts on profiles and company pages.
Since Twitter doesn't allow uploading the same content more than once, RecurPost lets you generate variations and schedule tweets on multiple accounts. Additionally, if you have a GMB listing, RecurPost allows you to schedule Google my business posts with the CTA of your choice. And the essential enhancement is that you can also schedule pins on your Pinterest account to ensure that you don't miss out on the benefits of the visual platform.
7. Apply Proven Sales Closing Tips
Your agency digital marketing efforts will eventually bring about the closure of the crucial sale. To increase the amount of business coming into your agency, you must understand and use effective sales closing techniques. There are numerous ways to complete a transaction, however, the following conventional and cutting-edge techniques have excelled:
Now or never closes – Develop a deal with a special perk and a sense of urgency when it closes, to entice prospects to act right away.
Summary closes – Combine the points or white papers that were previously discussed with the potential.
Sharp angle closes: agree to your prospects' add-on requests or price reductions while simultaneously introducing the closure.
Question closes – A win-win strategy that resolves the prospect's issues while advancing the sale is the question close.
Assumption closes – from the beginning of the sales process, assume good intent, which gives your interactions with prospects authority and credibility.
8. Collect Reviews and Testimonials
To draw in more clients:
Create a website that is captivating.
Bring attention to your team's past accomplishments and success narrative.
Create statistics and performance reports with the help of all-inclusive social media management tools, then post them on your website.
Make sure the website's content conveys the idea of how customers can profit from your service.
Showcase your portfolio on the website to build trust in the users. Make a page for your case studies and another page with information about your team. Don't be afraid to ask your client for recommendations. Ask for their opinions by getting in touch with your regular clients who you have previously worked with. What have they appreciated best about your service, for instance, is a good topic to ask.
Create a section for client reviews on your website using the feedback. To make the review legitimate, upload the client's name, picture, and business name. This kind of user-generated content can work as strong social proof for your business. Additionally, you can make review videos or ask your customers to post feedback on your Google My Business listing. You can also embed a Google review widget on your website. Reviews establish your marketing agency's dependability because customers frequently regard them as personal recommendations.
9. Develop Your Website Blog
You presumably advise content marketing for your clients highlighting its significance – so advocate the same approach with your marketing agency to attract new clients. Pick your DIY route, write marketing articles, and conduct thorough keyword research to achieve high rankings on SERPs. Additionally, a blog gives your business legitimacy, and when you rank highly in SEO, your chances of gaining additional clients are high.
Make sure your blogs are high-quality and focused on helping your customers. You should also pay attention to blog content. Create content that speaks to their unique requirements and provide CTAs to increase traffic.
As a digital agency marketing service provider, you can select subjects like assistance with websites, graphic design work, branding guidance, assistance with marketing strategies, assistance with marketing execution, and social media management, among others. A new audience can be reached by blogging, and you can include websites and outbound links in guest posts, which is a terrific method to increase traffic and SEO.
Additionally, blogging helps your company's reputation in your sector and speeds up the growth of social media. Additionally, it provides networking chances with the community of authors and editors, which is a great method to find future customers. These tips are also useful when you are an online business trying to impalement eCommerce marketing automation.
Tools For Digital Marketing Agencies To Get More Clients and Manage Them
1. RecurPost
RecurPost is a social media management tool that will help you manage your and your client's social media accounts from the same place. You can connect as many social accounts as possible and manage them from anywhere.
Social media management and posting regular content is a complete mess and a huge concern for a digital marketing agency. Thus, RecurPost allows you to create unlimited workspaces – enabling you to create separate spaces for separate clients. This way, you can easily manage unlimited social media accounts without getting overwhelmed and without having the need to jump from one platform to another or switch from one social account to another.
It is also one of the best hootsuite alternatives and oneup alternatives – which are some of the major tools available out there. It offers advanced scheduling and management features including bulk uploading, a social media calendar, team collaboration, unlimited workspaces, white-label reports, detailed analytics, canva integration, and much more.
RecurPost's pricing beats all of the other tools, providing all robust management features starting at just $12.5 per month! You can try out the tool by taking the 14-day free trial, without providing any card details or making any commitments.
2. Slack
Slack is gradually outperforming forums and other online communities as a much superior substitute. One reason is that a lot of us spend a lot of time there. For instance, as a remote team, most of our team discussions take place on Slack.
Additionally, using Slack is really simple. Not to mention that its UX really promotes social interaction. However, this extends beyond interacting with teammates. Like-minded people are encouraged to connect, interact with, and support one another in Slack groups.
A little-known fact, though, is that joining a Slack community might open up new business options. That's because members frequently ask for work or recommend others to do it. And if you cannot find a relevant community to join, you can always create one!
3. Facebook Groups
Getting involved in an existing small business community is a fantastic way to build your network and generate leads. However, expanding your network has many more positive effects. This is especially true if your community contributes to finding solutions to issues associated with the area of expertise of your agency.
Think about it. Several local businesses in your area might be feeling overwhelmed by marketing. Some of them will also want to learn as much as they can about it first. Additionally, they might like doing it through conversation with experts in the field versus reading content. When you are already managing multiple social media accounts, it makes sense to create a mastermind group, especially on Facebook.
It makes communicating with you a lot easier, for starters. After all, a large portion of your prospective customers may already be using Facebook. Joining and connecting with others is made simple when you use FB to host your group. Every time a user checks their Facebook feed, they can check for updates or leave comments.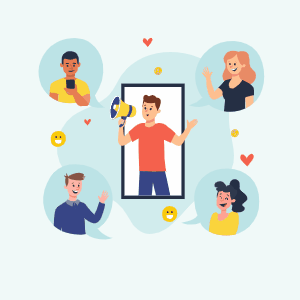 Social media management can become difficult when you have multiple clients!
Streamline tons of accounts of multiple projects into one place using RecurPost!
Conclusion
Don't simply focus on serving your clients; also serve your own agency. Too frequently, agencies neglect to use their knowledge of their own properties. Make sure everything you present to clients, such as SEO proposals, your website, business cards, and more, reflects the kind of service you would offer to a new customer & is considered to be basics of project management.
It takes skill to draw clients and turn fresh leads into paying customers. The technique that helped you land the first client might not work for the hundredth client, so you need to be flexible with your strategy if you want to attract new customers.
Be a lifelong learner and keep up with the latest trends and techniques to assist your marketing firm to attract more clients. Last but not least, use the right tools to sell the results. Because simply being an expert in your field is insufficient to be the best, you must also research how your rivals work. So evaluate yourself, set yourself apart, and get more clients for your digital marketing agency!
Frequently Asked Questions
1. How can I grow my digital marketing agency?
The top tips to grow your digital marketing agency include optimizing your website design, hiring the right team members, obtaining the right tools to collect and analyze data, communicating with your audience, networking, building a presence on social media platforms, developing an informative blog, and collecting reviews and testimonials from your existing and past clients.
2. How can I get clients quickly for my digital marketing agency?
Follow the below top eight tips to get clients quickly for your digital marketing agency:
Ask for referrals
Build a strong network
Offer discounts and incentives for new customers
Re-contact old clients for projects
Improve your website and blog
Use online reviews to your advantage
Participate in community events
Run targeted ads
3. How do digital agencies get leads?
Below are 7 tactics you need to use as a digital marketing agency to get more qualified leads and clients:
Focus on high-quality lead magnets
Utilize content marketing techniques to show industry knowledge
Use account-based marketing strategies
Run targeted PPC ads and social media ads
Partner up with industry influencers
Leverage marketing automation tools
Use referral marketing
4. What makes a great digital marketing agency?
As a digital marketing agency, you need to possess great business and marketing expertise, have marketing specialists onboard your team, have a contiguous passion for developing and implementing marketing strategies, use effective tools to streamline marketing tasks, be customer focused, have storytelling skills, and understand how to develop a communication plan for your clients to effectively make them reach their target audience.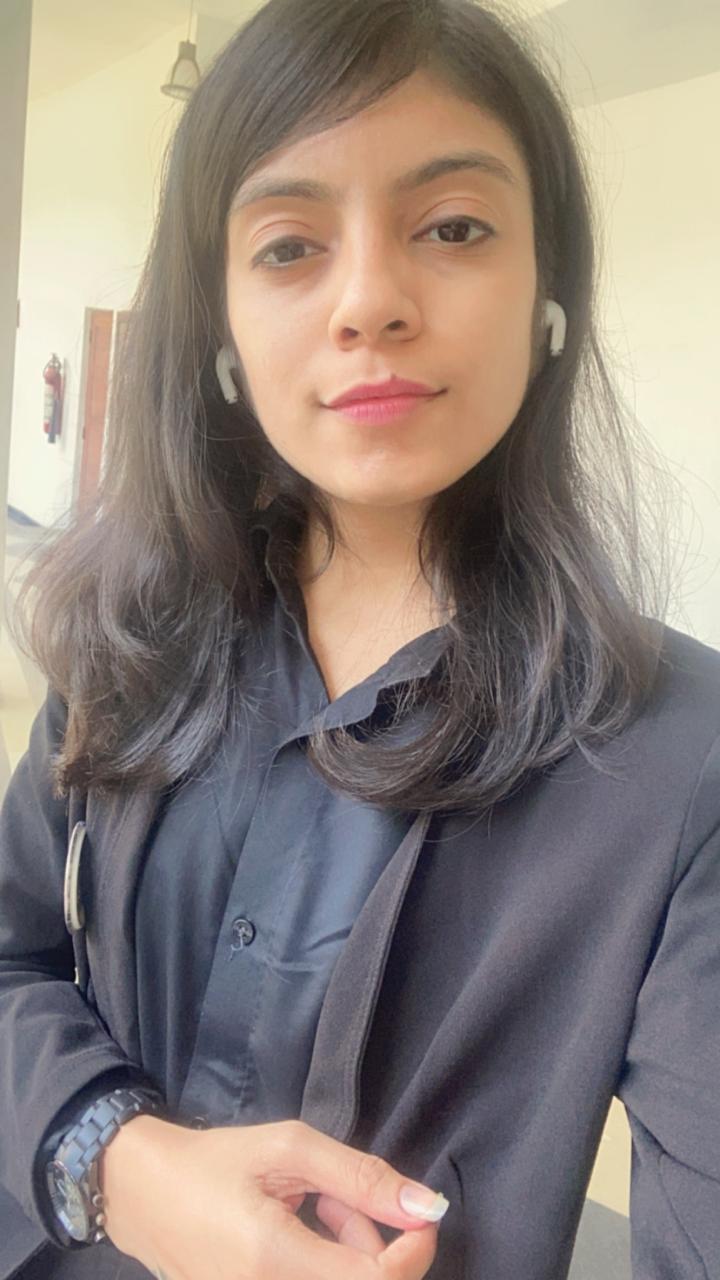 Amaiya Rathi is a Senior Content Writer at RecurPost. She helps RecurPost communicate with their readers in their own language. Whether it is the web copy, social media posts or blogs, Amaiya has worked on all aspects of copywriting. You can reach out to her at [email protected].